I have a little confession to make. I'm a bit of a wimp when it comes to adventure activities.
Heights terrify me. I have little to no desire to throw myself out of planes.
Plummeting headfirst to the ground while attached to a bungee rope does not sound like my definition of fun.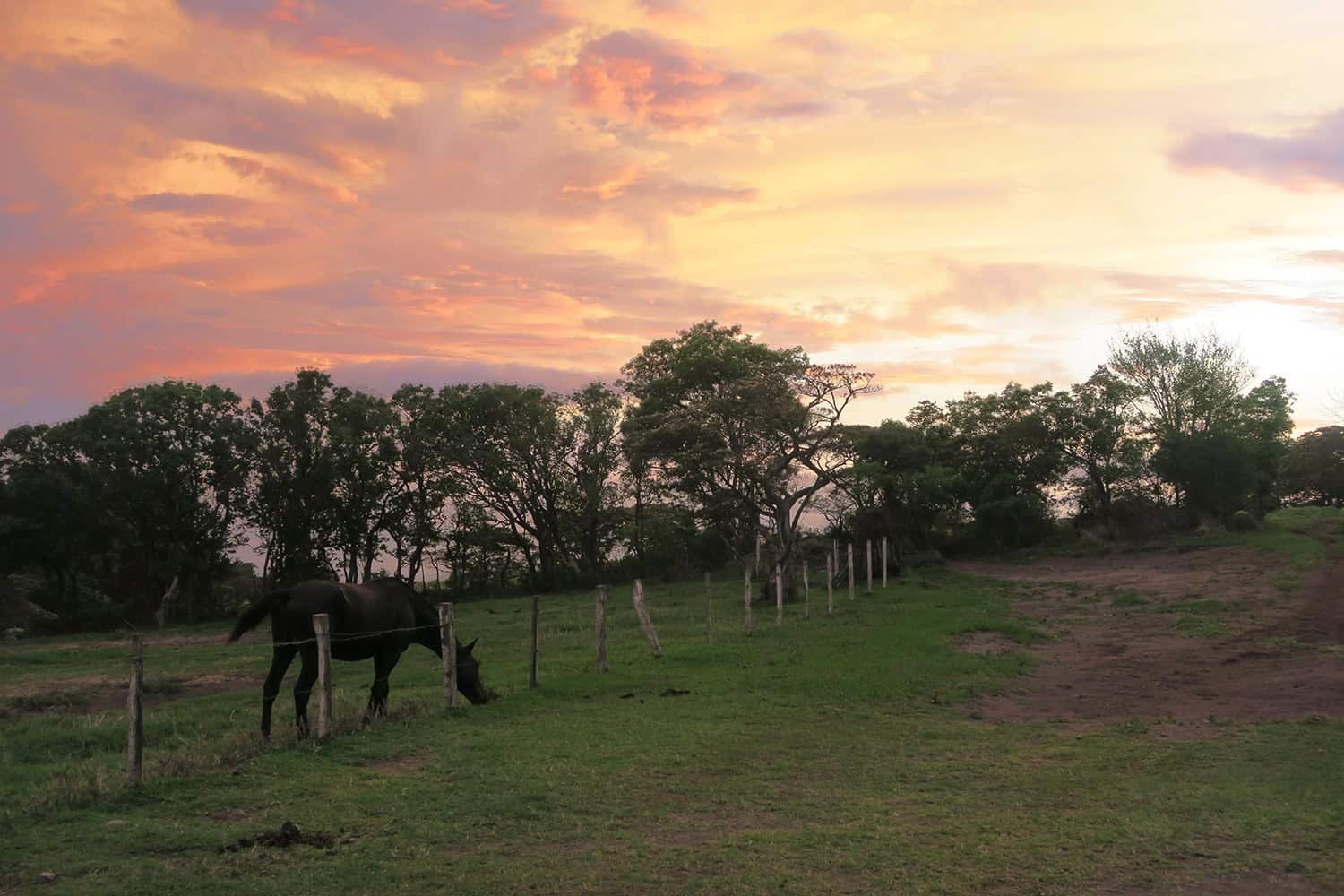 Even zip-lining makes me nervous, depending on how far up off the ground they are.
For these reasons, I wasn't sure how much I'd like Costa Rica. I thought I'd end up having to skip most of the activities on offer.
Yet, this Central American country is a mixed bag. There's something there for anyone, no matter what your travel preference.
Here's why Costa Rica is the perfect destination for any traveler.
For the Thrill Seeker in Costa Rica…
Costa Rica is the adventure hub of Central America. There's plenty of blood-pumping activities to suit any traveler, including digital nomads.
Adrenaline junkies can go canyoning, bungee jumping, or hurl themselves into oblivion while attached to a Tarzan swing.
White water rafting of all levels remains an attractive option, along with the zip lining through the country's beautiful cloud forests.
And me? I enjoyed cantering through fields on horseback at sunset.
If I'd had more time, I probably would have gone kayaking as well.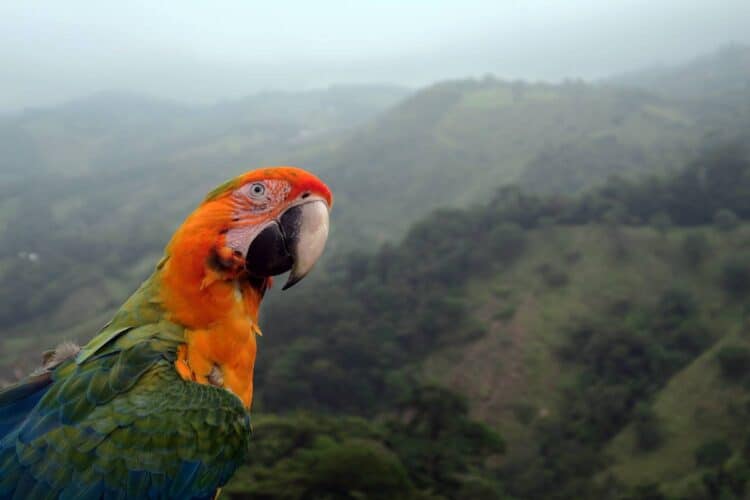 For the Nature Lover…
Costa Rica reminded me a lot of my home country of Australia. You can't escape nature. It's right there, staring you in the face.
After almost two years in London, it was refreshing to contact creatures that weren't North American grey squirrels or pigeons.
Geckos in the bathroom, monkeys in nearby trees, toucans swooping overhead — they were all welcome!
It wasn't just the beauty of the local fauna that had me weeping with emotion at every turn while screaming: "It's just so beautiful!"
There were also the lakes, beaches, rainforests, and cloud forests, which continually pulled at my heartstrings.
Only 1% of the global woodland can be classified as cloud forest (areas that feature persistent cloud cover, keeping the forest in question evergreen), and a chunk of it can be found in Costa Rica.
These cloud forests are an important part of the country's ecosystem and vital to preventing the extinction of rare birds, frogs, and salamander native to this area of the globe.
One of my favorite activities during my time in the country was the morning we spent planting mango trees.
After World War II, worldwide demand for beef led to 80% of Costa Rica's forests being cleared for pastureland.
Locals, expats, and visitors can work together through various reforestation programs throughout the country.
For the Luxury Traveler…
Costa Rica isn't just for backpackers. You can find various levels of comfort travel, wherever you go.
I had the opportunity to stay in an eco lodge, which looked out on the Caribbean Sea. This was not an upsetting experience.
On a "rest day," I chilled in another very nice hotel in La Fortuna.
Here, I took a dip in the hotel pool and had a massage. I finished the day off by going for a good soak in a thermal river.
Ten out of ten would repeat many times over.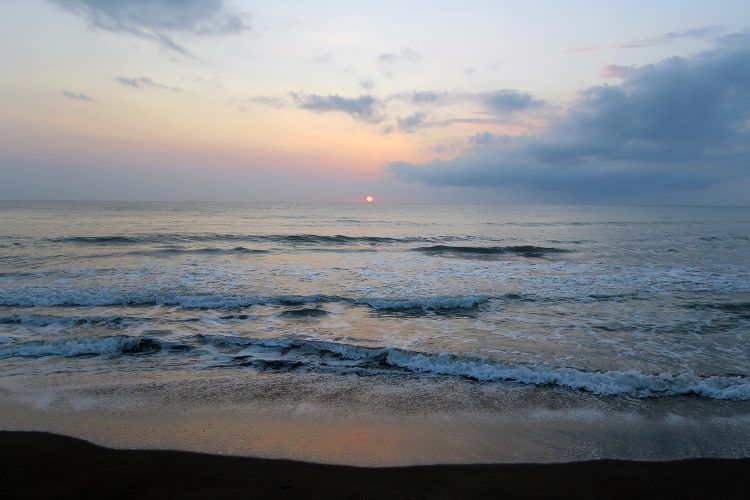 For the Beach Bum…
Do you like beaches? Well, then guess what – you're going to love Costa Rica.
Costa Rica's Pacific coast is a popular destination for surfers.
People from all over the world head there to hang ten and catch some spectacular waves.
I consider myself a connoisseur of beaches.
The private beach at Manuel Antonio National Park fulfilled all my preliminary requirements and then some. It was worth the $16 entry free.
Even if we did have to chase the park's raccoons away from our belongings occasionally.
For the Foodie…
I had heard that Costa Ricans were big on their beans.
Having eaten my body weight in the stuff during a recent trip to Cuba, I wasn't all that keen on repeating the experience.
As it turns out, Costa Rica is a bit of a dark horse when it comes to dining out.
While beans and rice were always on the menu, a range of other Costa Rican foods suited this particularly picky eater.
I ate stacks of fish, including one of my favorites, red snapper, as well as all kinds of delicious veggies and meats.
I had a seafood curry in a restaurant housed within a military plane, the most delicious pasta in San Jose, and plate after plate of nachos.
Costa Rica is a special place that every traveler should prioritize visiting once in their lifetime. At the very least.
LC is an ex-expat who is currently re-exploring her home country of Australia. Follow her adventures at home and abroad via her blog Birdgehls, where she writes about travel, expat life, gushes on about various animals and bemoans her often futile attempts to go completely green. Or, you can look her up on Facebook.
Planning a trip? Go Backpacking recommends: