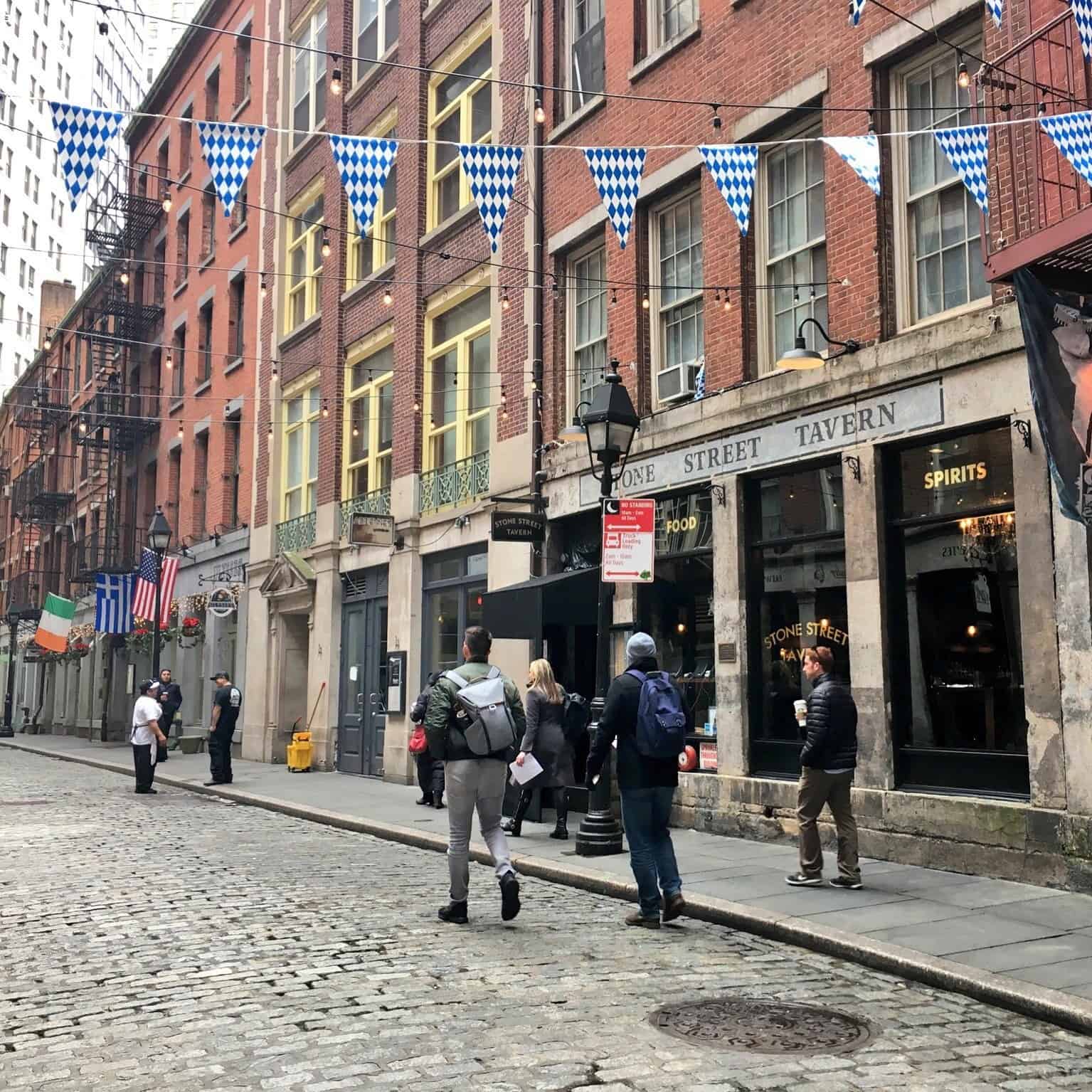 In early 2010, while visiting New York City, I paid a few dollars and wandered into the New York Times Travel Show, the largest travel trade show in North America.
I was curious about what the show had to offer and wanted to use the opportunity to meet some of the people I'd been connecting with via Twitter.
I watched a talk by Julia Dimon, met Pauline Frommer as she was signing books, and entered every trip giveaway I could find.
A few hours later, I left feeling inspired by all the destinations I'd yet to visit, which were represented at the show.
The following week, to my surprise, I received an email notifying me I'd won free roundtrip airfare from New York to Tokyo courtesy of Japan Tourism.
I've been a fan of the New York Times Travel Show ever since!
This year, I attended as a guest of Allianz Travel Insurance, along with the company's global ambassadors Lee Abbamonte and Johnny Jet, and fellow bloggers Gareth Leonard from Tourist 2 Townie, Clint Johnston from TripHackr, and Drew Binsky.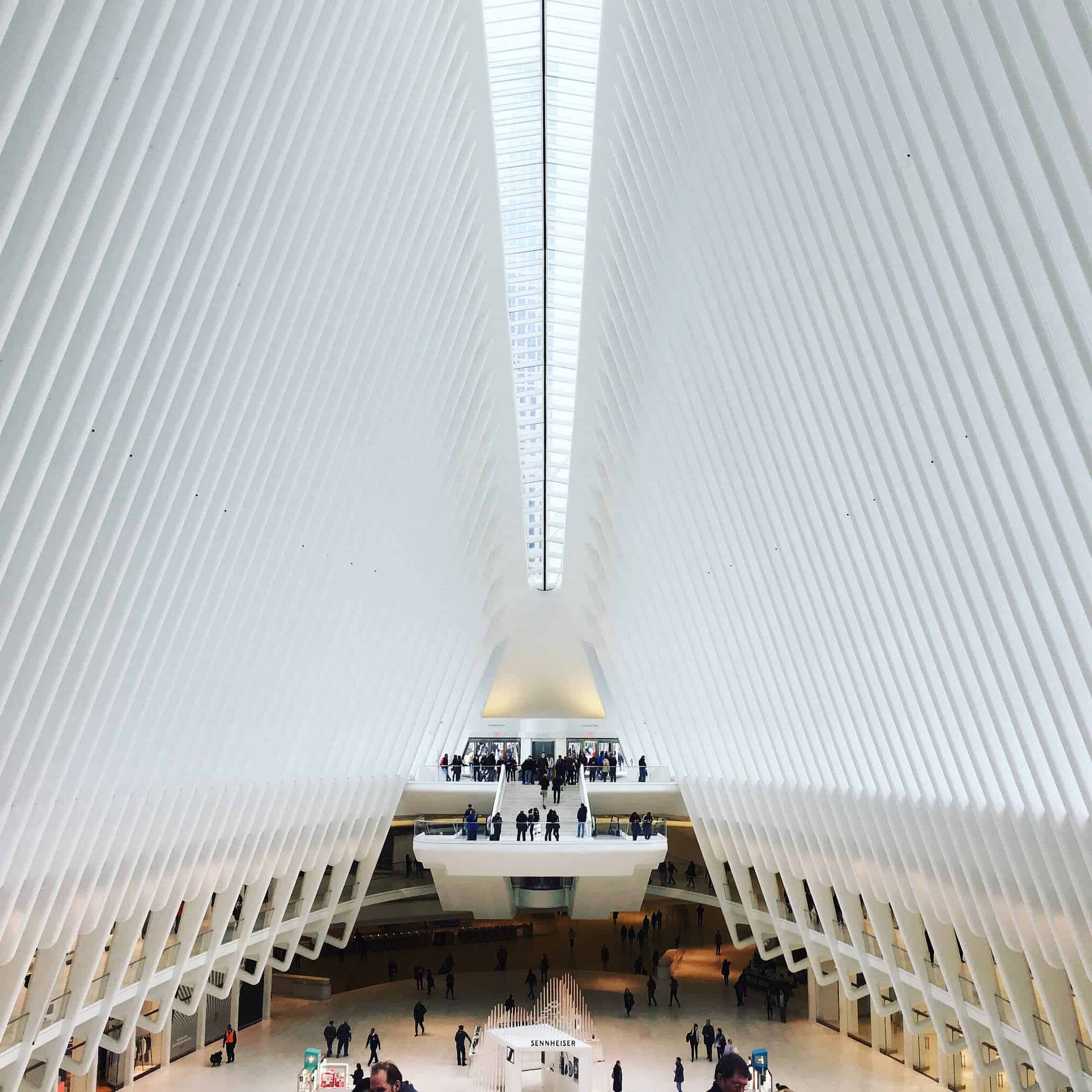 Touring Lower Manhattan with Pauline Frommer
To jazz up the weekend, Allianz arranged for us to spend our first day on a tour of lower Manhattan led by Pauline Frommer.
We met Pauline outside the National Museum of the American Indian. From there, she led us across the street to Battery Park, sharing historical trivia from her book Frommer's EasyGuide to New York City along the way.
One of the things I love about New York City is that it's so huge, there's always something new to learn.
For example, as we walked along cobblestone-covered Stone Street, we discovered the first "paved" street in Manhattan.
We then walked north, past the famous Charging Bull sculpture and New York Stock Exchange to Trinity Church.
Founded in 1697, the church miraculously escaped damage after the World Trade Center Towers came down.
Seeing Alexander Hamilton's grave in the church cemetery was a fun surprise.
Next, we approached the Oculus, the dramatic $3.9 billion transportation hub connecting PATH trains from New Jersey with NYC's subways.
The bird-like design is by Spanish architect Santiago Calatrava.
We crossed the World Trade Center Memorial, which I'd visited before, and escaped the cold in the new North End Grill for lunch.
I had fresh oysters, local trout, and a shared order of the delicious duck fat fries.
Following lunch, we said goodbye to Pauline and took the fastest elevator I've ever experienced to the top of One World Trade Center.
Despite the gray skies, the visibility was excellent, and we were treated to 360-degree views of NYC and New Jersey.
Visiting the World Trade Center is still a somber experience for me.
I remember 9/11 like it was yesterday, and the images and tragedy I saw in the news that day will always be with me.
As the afternoon was winding down, we stopped by the Jacob Javitz Center to visit the Allianz booth and speak with some of their staff there.
The first day of the NY Times Travel Show is an industry day, so it's business-to-business instead of business-to-consumer like the rest of the weekend.
That night, Lee, Johnny, our hosts from Allianz, and us bloggers got together for a big family-style Italian dinner at Rubirosa, a popular restaurant in Little Italy. The fresh lasagna and pizza were fantastic.
Saturday at The New York Times Travel Show
Saturday morning, I walked over to the convention center to catch my friend Matt Kepnes share his budget travel tips.
He packed the room to the point where aisles were filled with people sitting on the floor, and those arriving late had nowhere to stand.
Following Matt's presentation, I walked the floor of the show.
As well-traveled as I've become the last ten years, the allure of safaris in East Africa and white sand beaches in the Caribbean haven't lost their appeal.
Ever the optimist, I entered the trip giveaways just as I had in 2010.
For consumers, the New York Times Travel Show is primarily a place to go for inspiration.
And to be around others who treat travel, domestically or internationally, as a priority.
The talks and book signings are an opportunity to bring together experts and authors with their fans.
For bloggers, the New York Times Travel Show is an opportunity to network with one another, as well as make contacts with travel companies and destinations.
If this is your primary interest, it's best to go on the industry day when it's less crowded.
_______
I was hosted by Allianz Travel Insurance during my weekend trip to the NY Times Travel Show.
Dave is the Founder and Editor in Chief of Go Backpacking and Feastio. He's been to 66 countries and lived in Colombia and Peru. Read the full story of how he became a travel blogger.
Planning a trip? Go Backpacking recommends: