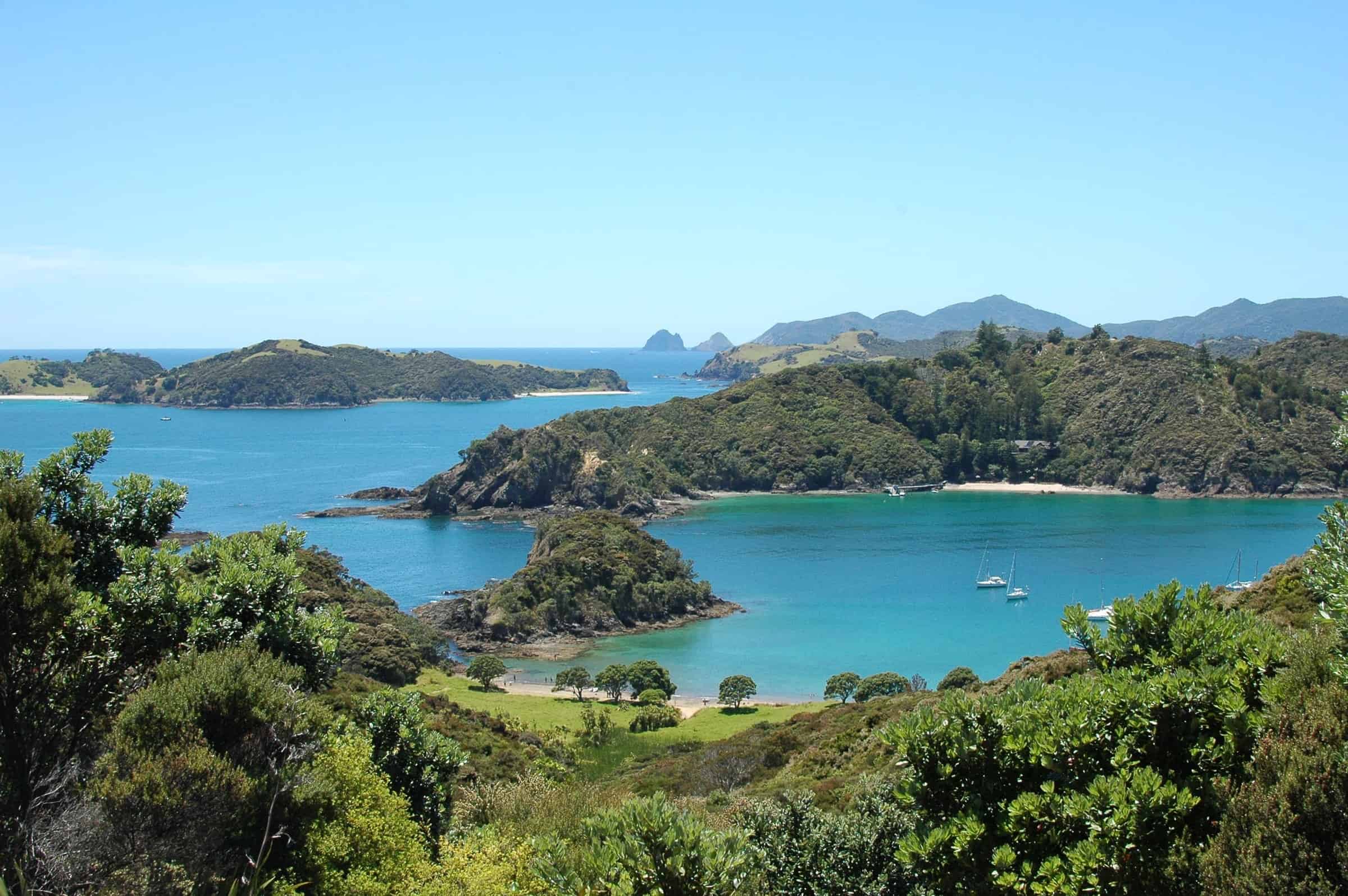 New Zealand, without a doubt, is one of the most beautiful places on Earth. It boasts an abundance of natural beauty and scenic spots.
And there's no better way to explore and soak up nature in all her glory than by camping in New Zealand.
Rent or buy a campervan or drive and pitch a tent, or even hitchhike between towns and campsites.
Whichever is your preferred mode of exploration, taking a road trip across New Zealand gives you a chance to get up close and personal with nature and enjoy the spectacular, raw beauty of the country by staying at a seaside campsite or holiday park.
Camping and road-tripping are common pastimes for New Zealanders and a recommended way to see as much of the country as possible for international travelers too.
With so many holiday parks and campgrounds to choose from, dotting the length and breadth of the country, we've compiled a list of the top campsites in New Zealand where you can experience nature at its best.
Bay of Islands Campsites
Matauri Bay Holiday Park and Urupukapuka Bay Conservation Campsite
Every visitor to New Zealand has the Bay of Islands on their to-do list, and what better way to fully embrace all that these islands have to offer than by camping out and exploring?
We recommend heading to Matauri Bay Holiday Park or Urupukapuka Bay Conservation Campsite.
Matauri Bay Holiday Park is a beachfront campsite with excellent ocean views.
It also overlooks the Cavalli Islands and some of the best white sand beaches in all of New Zealand.
Hiking, fishing, and diving are all activities you can engage in while camping here.
Another option is the small campsite at Urupukapuka Bay island, which can hold 60 sites, so booking in advance is important.
Do keep in mind that access to the Urupukapuka Bay Conservation Campsite is via water taxi or passenger ferry from either Russell or Paihia.
The charming local café on the island offers good food when you are tired of cooking for yourself or are in the mood for a treat.
Walking, kayaking, fishing, and swimming are all fun things to do while staying here.
Totaranui Campsite, Abel Tasman National Park
Glistening golden sand beaches and sparkling clear waters welcome the visitor to the campgrounds at Totaranui.
Hiking in Abel Tasman National Park is high on many adventure-seeking travelers' lists, and the 50 kilometers plus Abel Tasman Coastal Track is accessible right from the campgrounds itself.
Totaranui is a Department of Conservation camping facility, which means you have to make a booking to stay there.
With space for around 850 people at a time, the campsite extends from the beach all the way to the estuary.
Coromandel Campsites
Opoutere Coastal Camping and Shelly Beach Top 10 Holiday Park
Those seeking an unspoiled, remote, and serene spot should head to the campsite at Opoutere, with its forests of local Pohutukawa trees for hiking, harbor, and white sand beaches for swimming.
Extending for more than five kilometers, this is one of the most pristine and well-kept secrets when it comes to camping grounds in New Zealand.
The Shelly Beach Top 10 Holiday Park offers you the opportunity to camp right on the beach itself, a rarity among New Zealand camping grounds, despite many being located by the ocean.
This makes it ever so popular with both New Zealanders and visitors from abroad.
With myriad options from glamping pods to powered sites to no-frills, you can enjoy the beautiful beach and sound of the waves during your time here.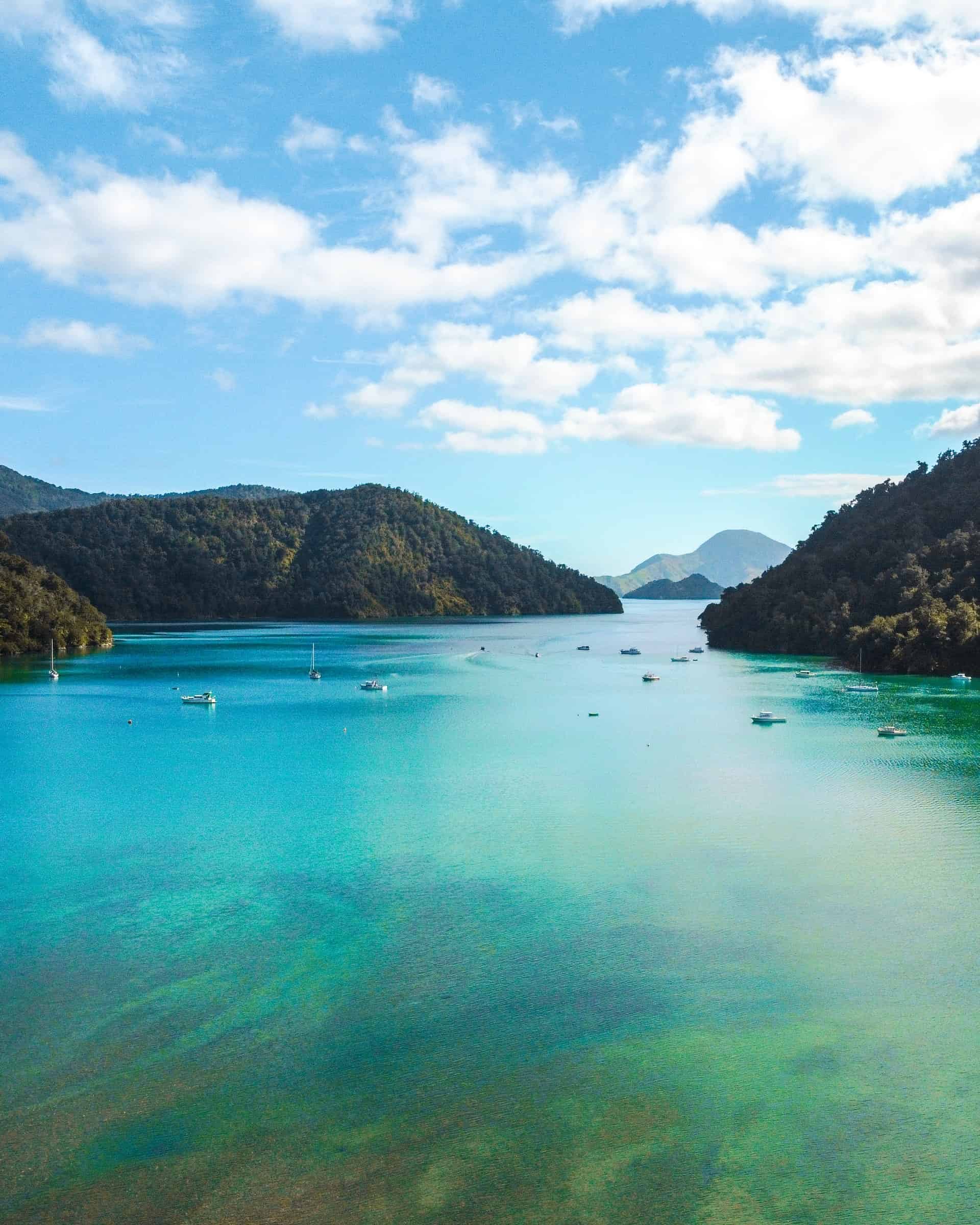 Okiwi Bay Holiday Park and Lodge, Marlborough Sounds
Okiwi Bay is secluded thanks to its position in a nook; it's beautiful in the summertime.
Marlborough Bay offers some of the best seafood found in all of New Zealand, so make sure to indulge in a spot of fishing and reel in the freshest fish for lunch or dinner, which you can cook up on an open fire at the beachside campsite.
Maitai Bay Campsite, Karikari Peninsula
Well known as the place to head to if you want to see amazing marine life, Maitai Bay is a popular destination for those with campervans and boats.
Diving and snorkeling are best enjoyed here. There are also ambling, hiking, and walking trails with spectacular vistas.
Since the Maitai Bay Campsite has a first-come, first-served policy, you won't be able to book in advance – drive in and hope they have a spot for you.
______
This story is brought to you in partnership with Wilderness Motorhomes Ltd.
Planning a trip? Go Backpacking recommends: