A few weeks into my backpacking trip to Turkey, I hopped on a Turkish Airlines flight to Tbilisi, Georgia, to explore more of the region.
Tbilisi is the capital of Georgia and home to about 1.5 million of the country's 3.7 million people.
Georgia shares a border with Turkey to the southwest, Armenia and Azerbaijan to the south, and Russia to the north and east.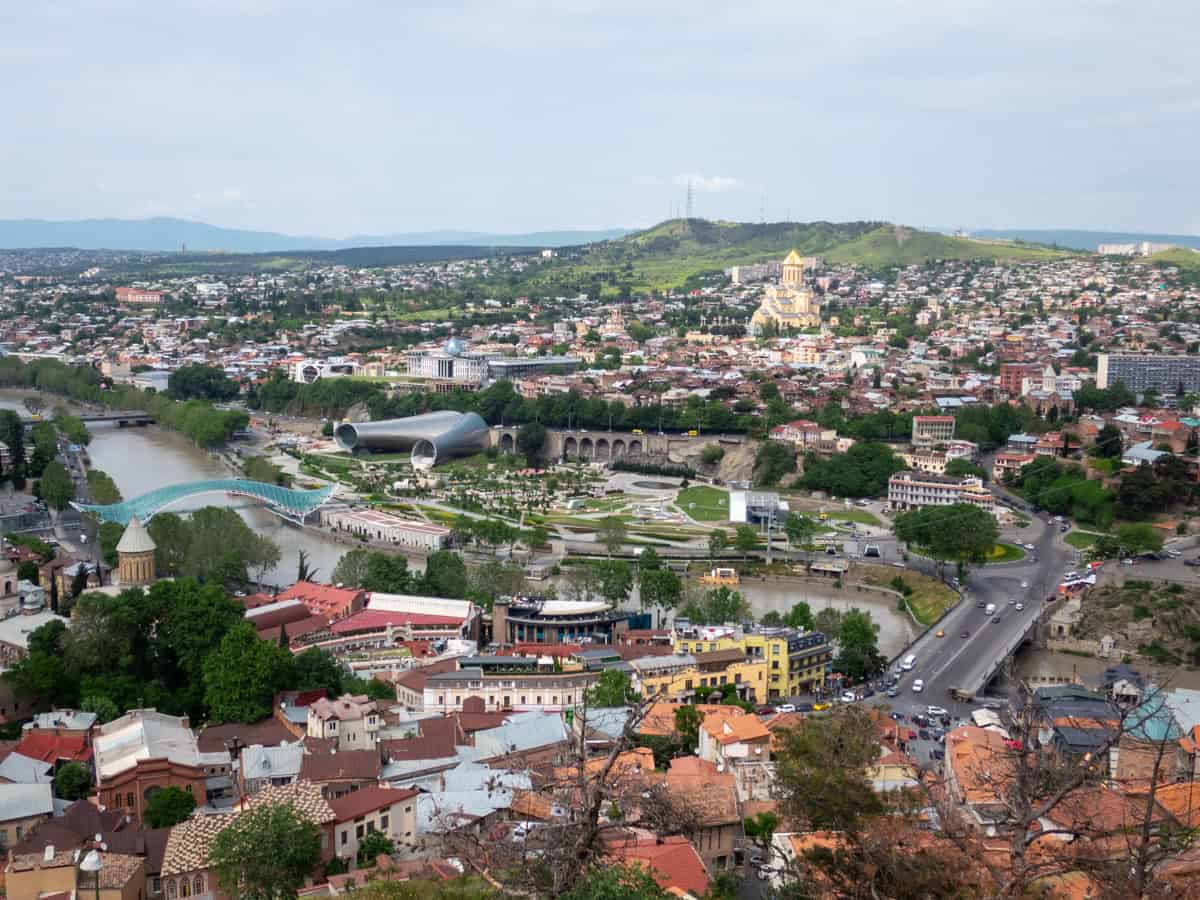 It has proven to be a tricky place to maintain one's sovereignty. For example, let's look at just the last two hundred years.
The Russian Empire annexed Georgia in September 1801. Georgia declared its independence on May 26, 1918, but its freedom didn't last long.
The Soviet Union took over Georgia in 1922 following World War I. When the U.S.S.R. fell apart in 1991, Georgia regained its independence.
As the country aligned itself with Western Europe, Russia invaded Georgia in 2008 and has occupied several regions in the east ever since.
I share this recent history of conflict in light of Russia's cruel war in Ukraine today and because my May visit to Tbilisi coincided with Georgia's annual Independence Day celebrations.
Tbilisi Attractions
Let's move from the history lesson to the best things to do in Tbilisi. I had a wonderful time exploring the Georgian capital over several days.
I'd rented a private room through Airbnb, which gave me easy access to downtown Tbilisi.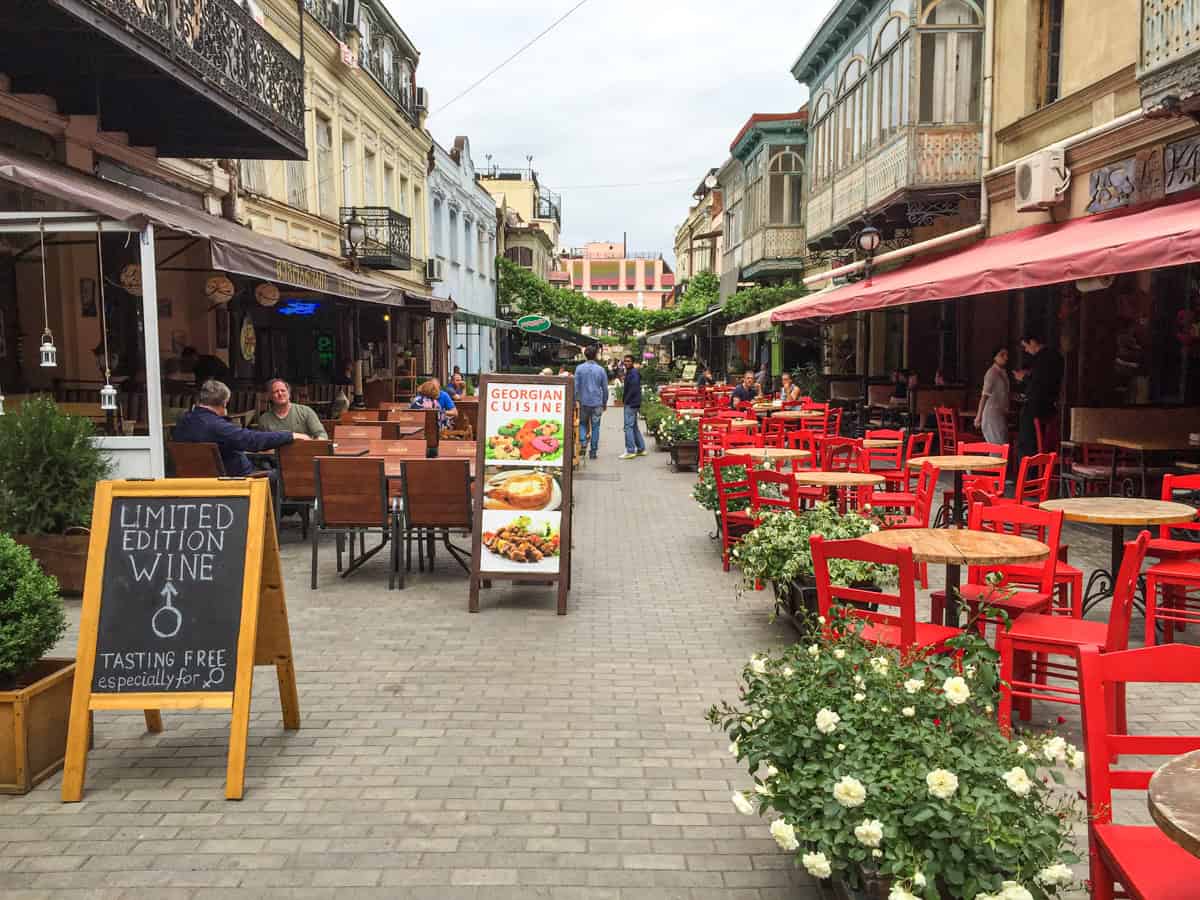 1. Walk the Old Town
Going for a walk is one of the easiest ways to get your bearings in a new city, so that's just what I did the morning after arriving in Tbilisi.
The Old Town extends west from the left bank of the Kura River, which passes through central Tbilisi. Pedestrian-friendly roads and alleys are lined with shops and restaurants to explore.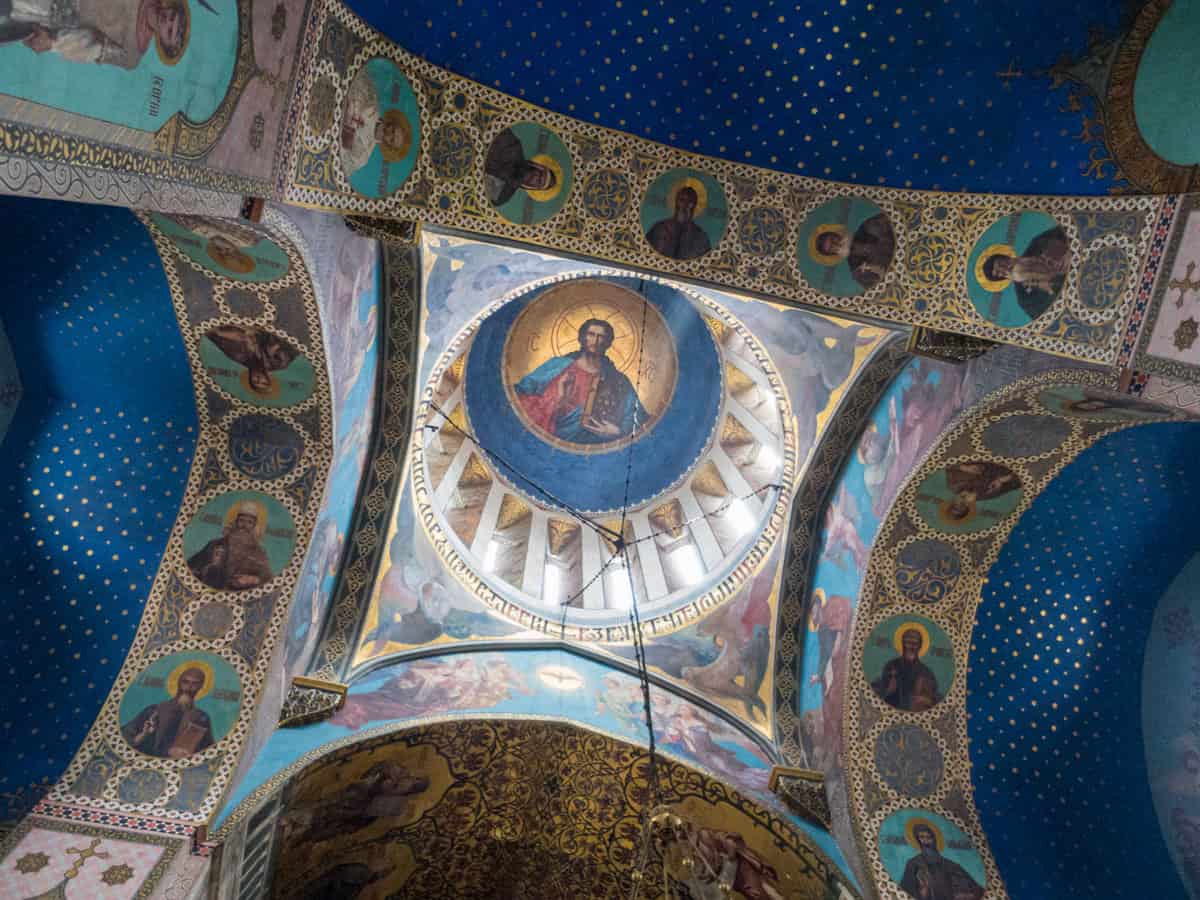 2. Sioni Cathedral
The first significant landmark I saw was Sioni Cathedral, a Georgian Orthodox cathedral named after Mount Zion in Jerusalem.
A church was initially built here in the 6th and 7th centuries. However, it has been destroyed by invaders and rebuilt several times since then. The current version is based on a 13th-century design.
The rather plain exterior belies a beautiful interior, rich in colorfully painted frescoes.
Address: 3 Sioni St, Tbilisi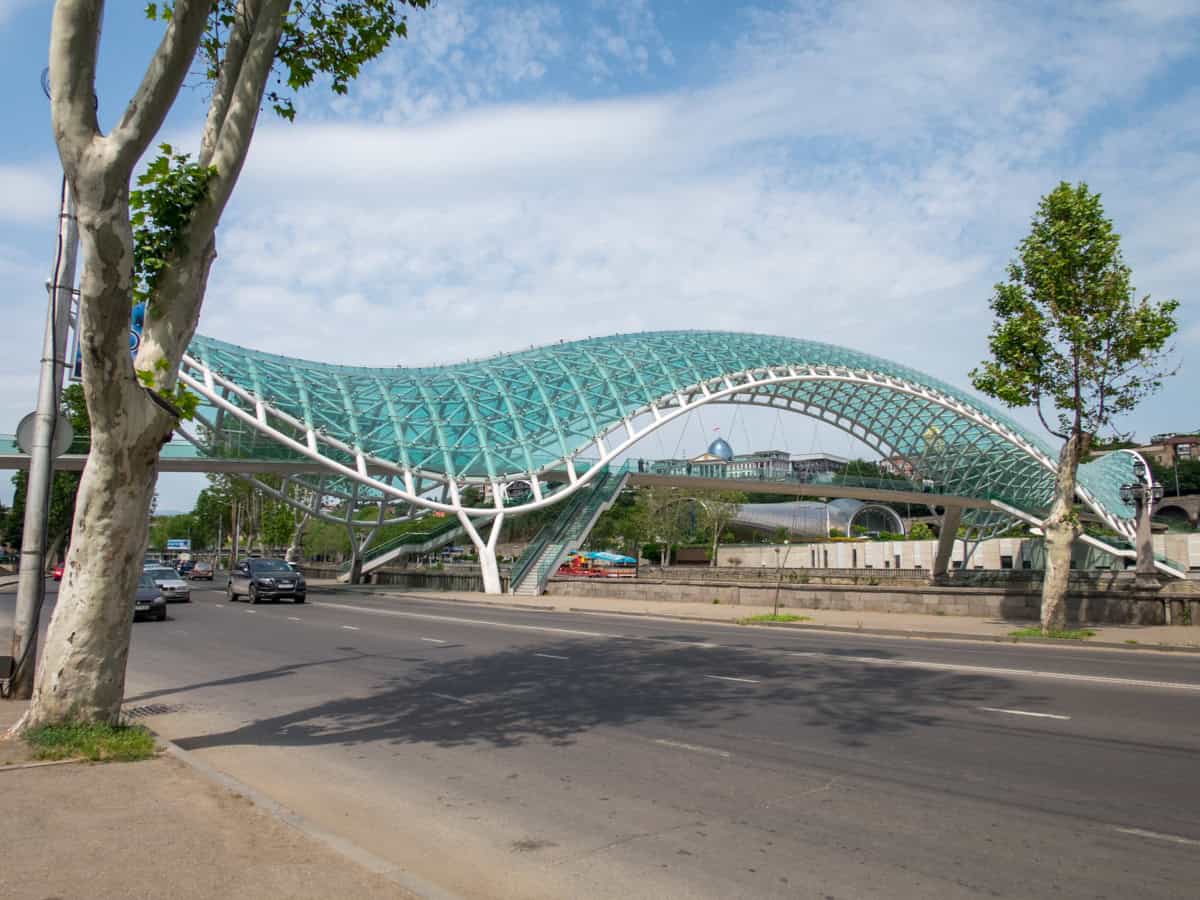 3. The Bridge of Peace
From Sioni Cathedral, it's only about a block's walk north to the Bridge of Peace.
Opened in 2010, this modern steel and glass pedestrian bridge connects Old Tbilisi with Rike Park and the Tbilisi cable car (which goes to Narikala Fortress).
An interactive light display runs daily from 90 minutes before sunset until 90 minutes after sunrise.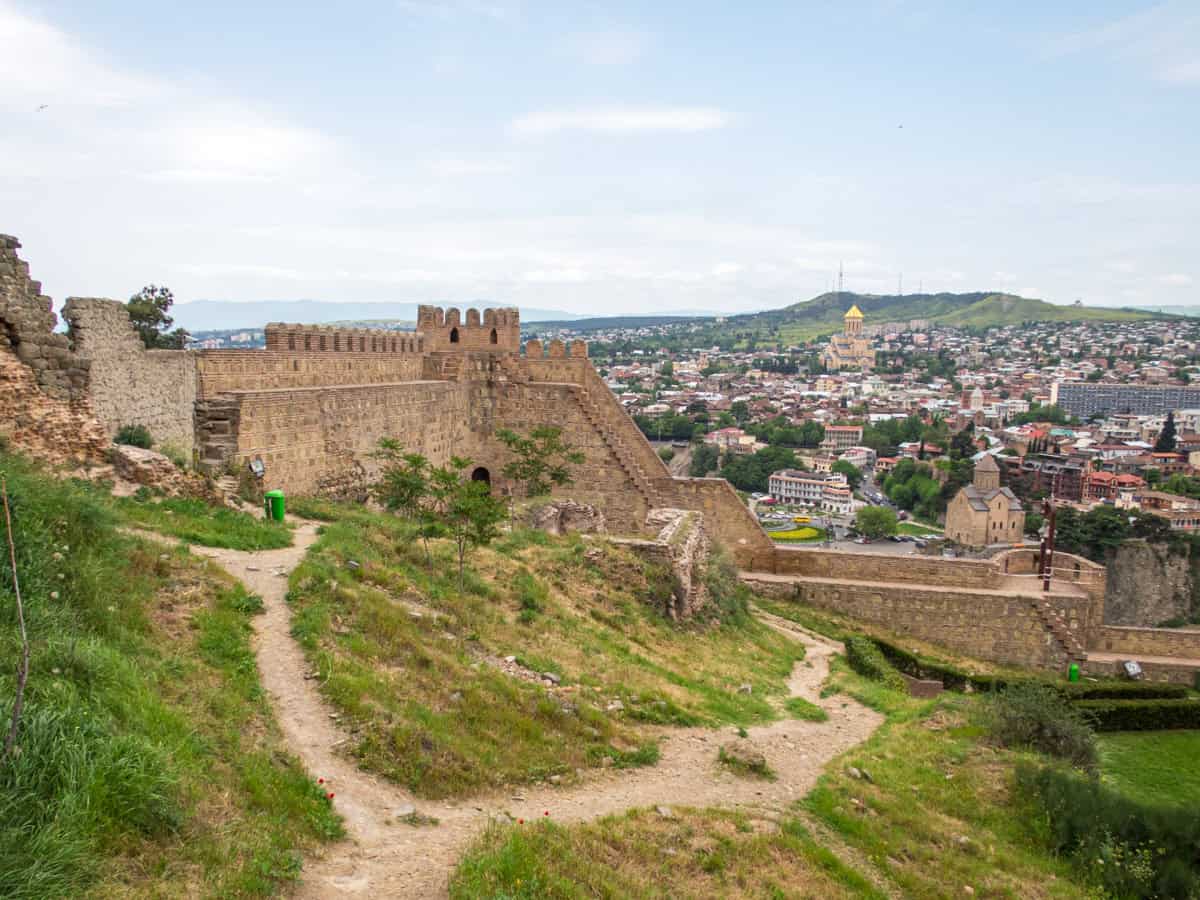 4. Narikala Fortress
Perched above Tbilisi, with a commanding view of the area, is Narikala Fortress. This ancient citadel dates back to the 4th century AD.
The best way to visit Narikala is to take the cable car on the eastern side of the Kura River. There's not much to see of the fortress ruins; however, the city views are incredible.
Looking down and to the east, for example, you'll see the city's ancient public baths. If you're in the mood for sulfur baths, you can pay by the hour at places like Chreli Abano & Spa.
Related: Taking a Turkish Bath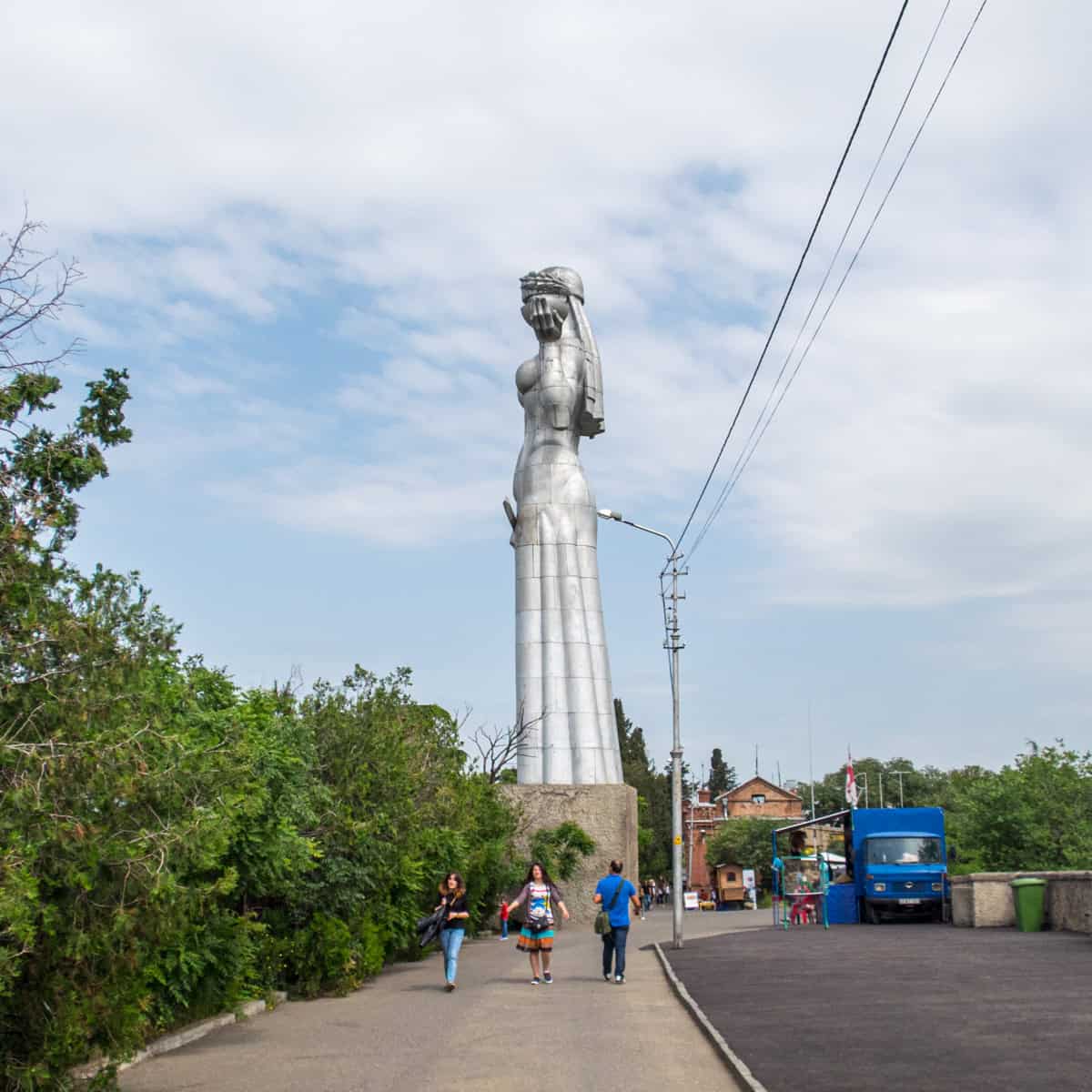 5. Mother of Georgia
Walk west along the ridge, and you'll see the larger-than-life, all-aluminum Mother Georgia statue, which was placed there in 1958.
6. National Botanical Garden
In addition to the fortress and statue, a third attraction draws visitors to take the cable car.
The National Botanical Garden of Georgia occupies 398 acres in the Tsavkisis-Tskali Gorge. The park is open from 9 a.m. to 7:30 p.m. daily.
Address: 12 Bambis Rigi Street, Tbilisi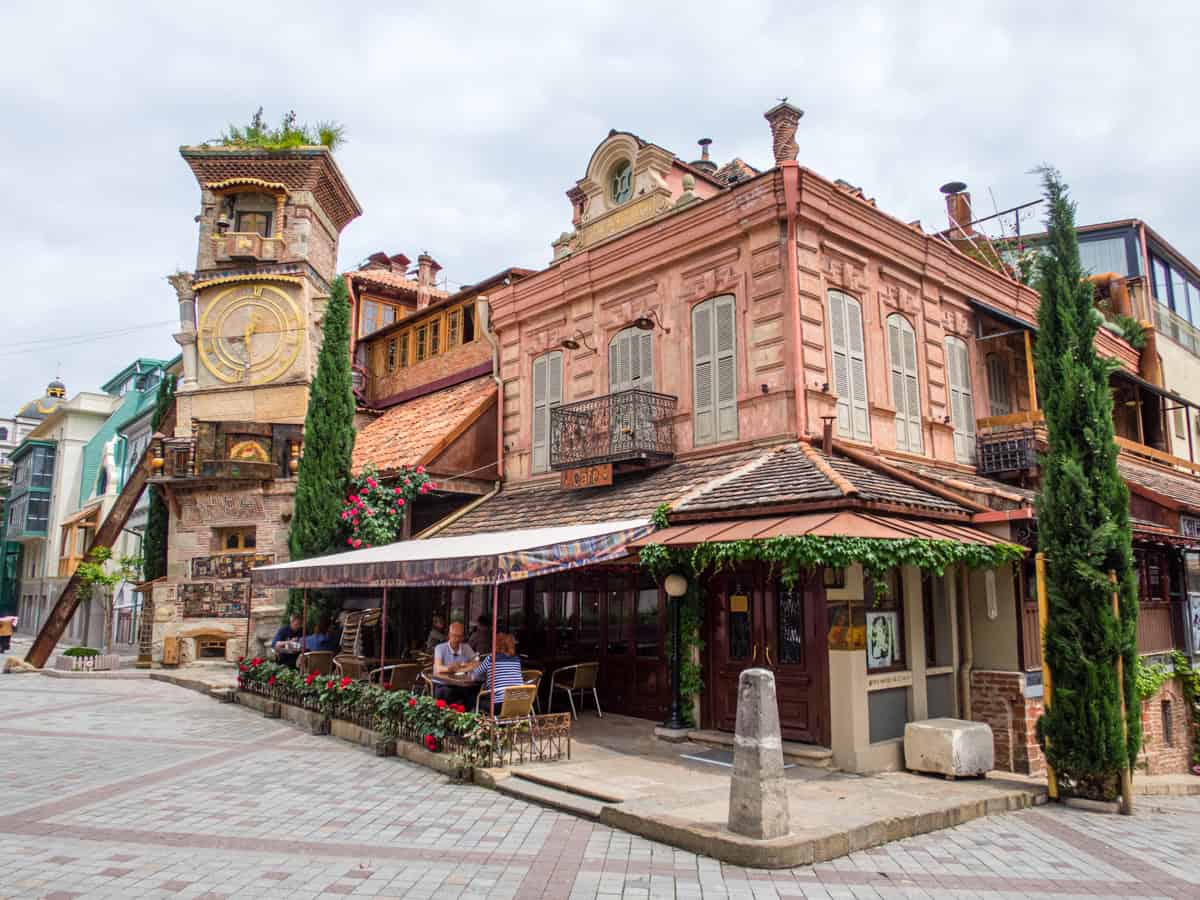 7. Clock Tower at Gabriadze Theatre
Returning to street level in Tbilisi's Old Town, I found the leaning Clock Tower at the Rezo Gabriadze Marionette Theater. The building was designed by artist, writer, and director Rezo Gabriadze.
The theater is home to puppet shows, one of which I made sure to attend while in the city. The hour-long Ramona is a love story with trains as the main characters.
If you're looking for Georgian culture or family-friendly entertainment, the Gabriadze Theatre is one of the best places to go.
Address: 13 Ioane Shavteli St, Tbilisi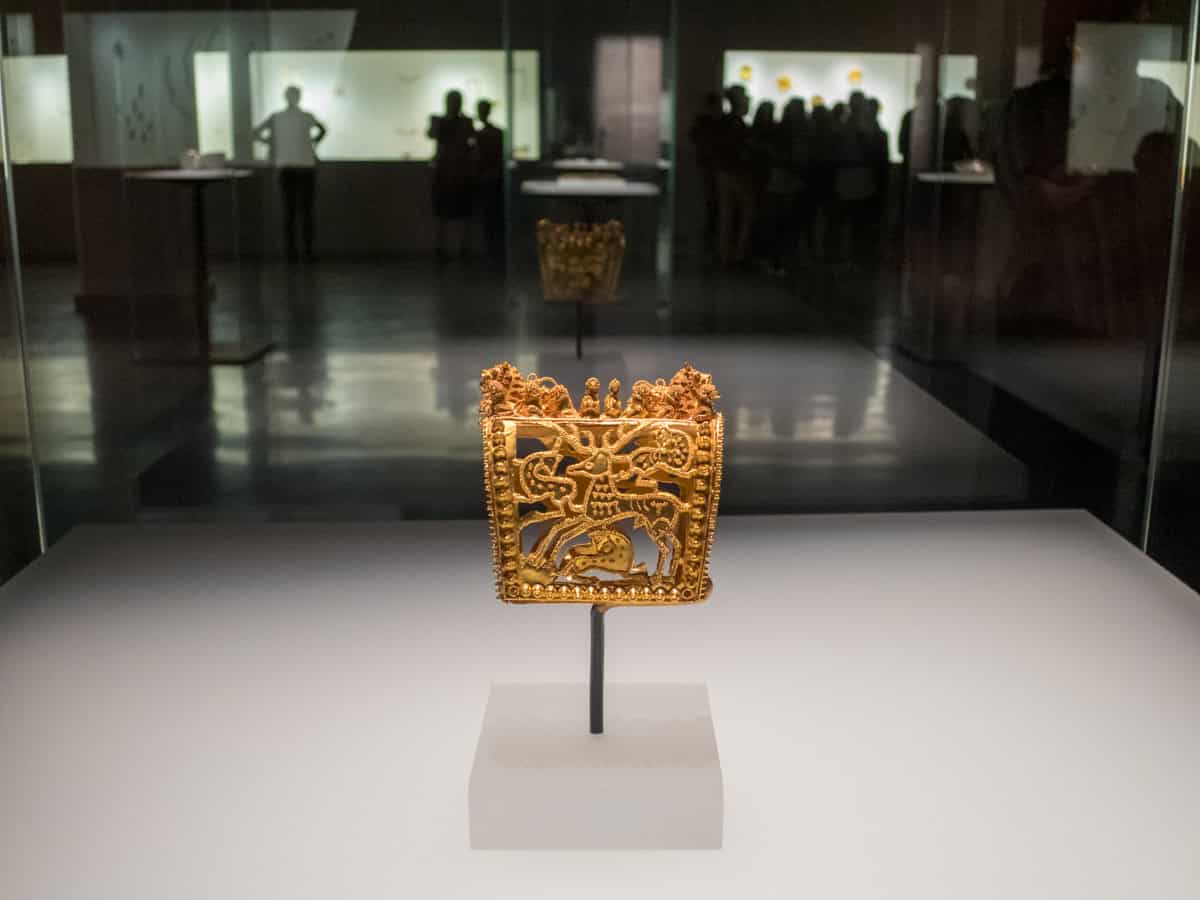 8. Georgia National Museum
A ten-minute walk west of Gabriadze Theatre is the Georgia National Museum, dedicated to preserving the country's cultural heritage.
The national museum unified five other museums:
Museum of Georgia
Museum of Soviet Occupation
Museum of Fine Arts
Open Air Museum of Ethnography
Tbilisi History Museum
The Georgian National Museum is open from 10 a.m. to 6 p.m., Tuesday through Sunday.
Address: 3 Shota Rustaveli Ave, Tbilisi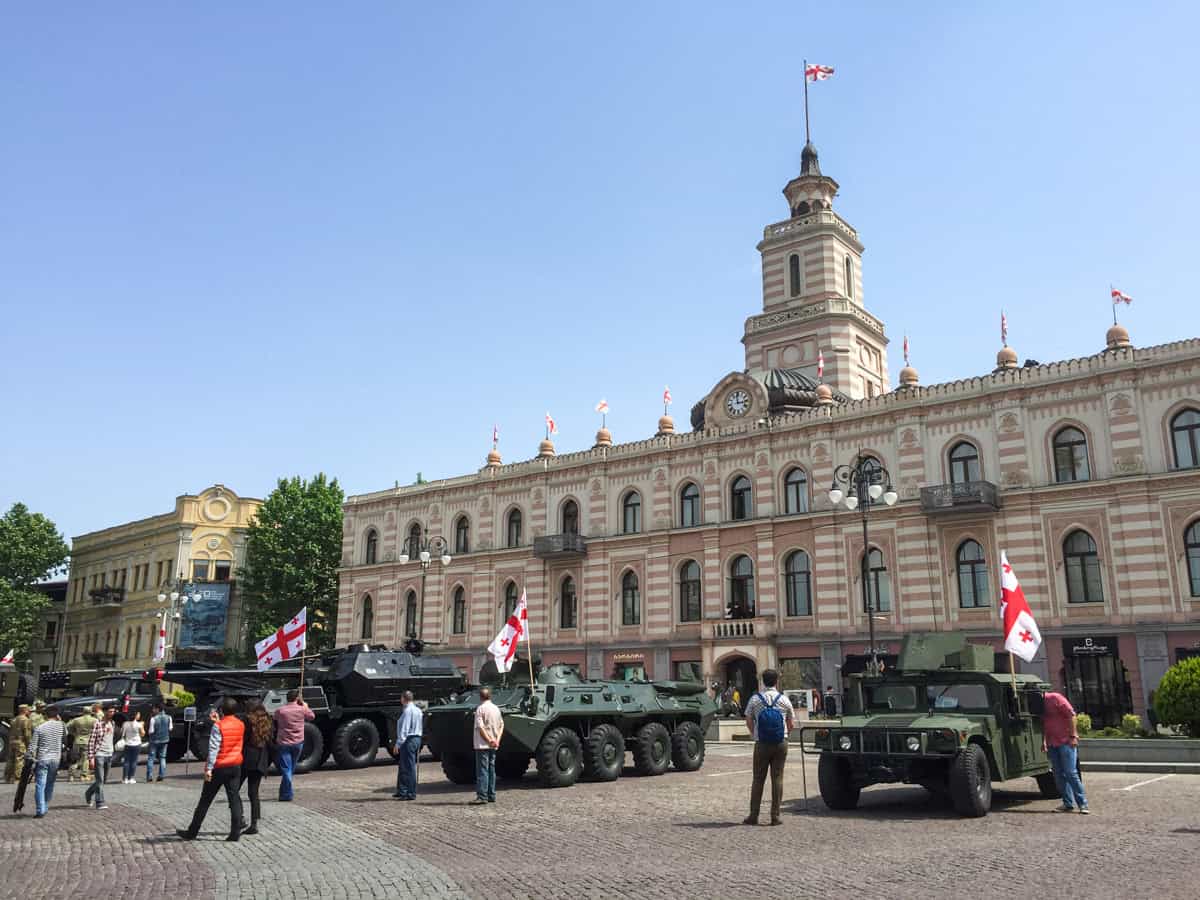 9. Freedom Square
Walk one block south on Rustaveli Avenue from the Georgia National Museum, and you'll arrive at Freedom Square (also known as Liberty Square).
The 115-foot tall granite and gold Freedom Monument (aka Monument of St. George), a memorial to Georgia's independence, stands tall at the center of the cobblestone square.
On my first day in the city, I walked through the empty square. Three days later, on May 26, I returned to watch a government service celebrating Georgia's Independence Day.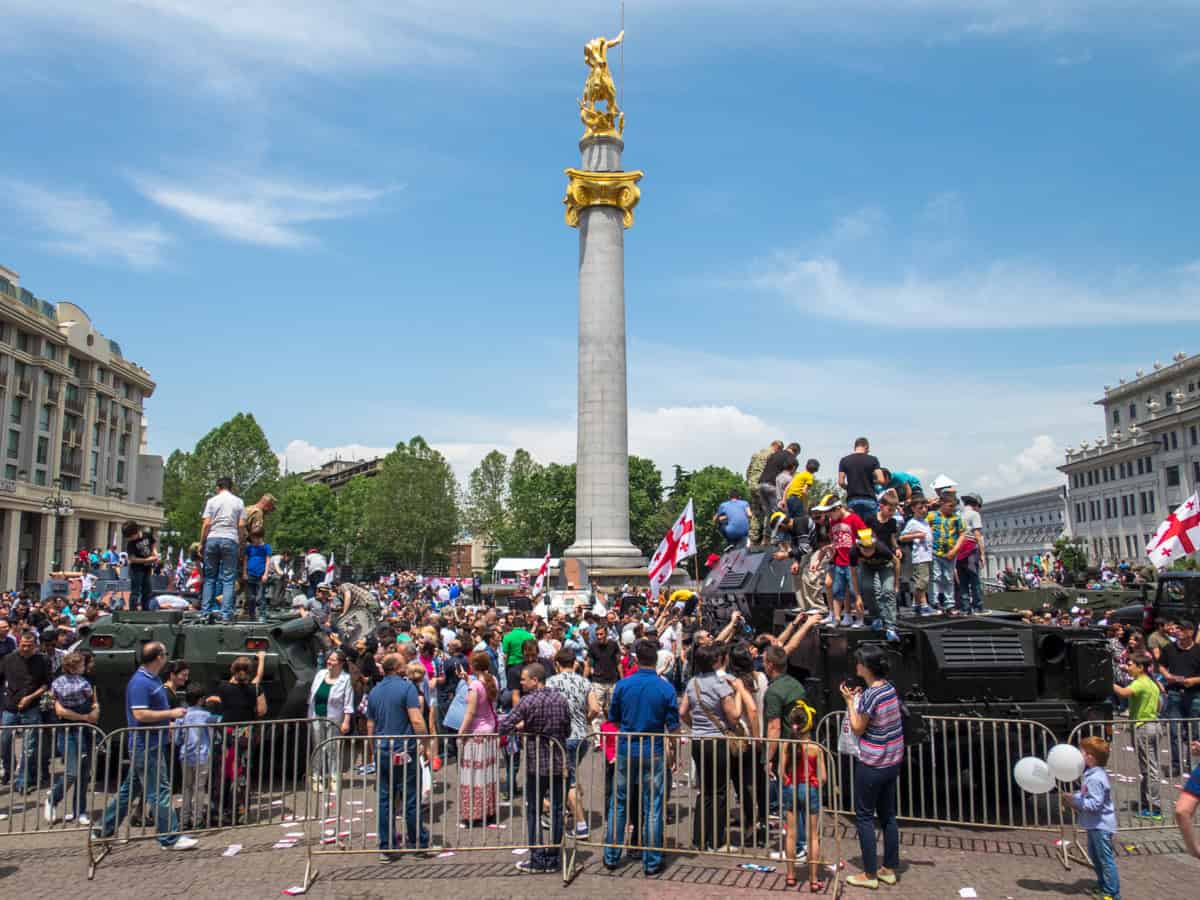 Military vehicles, including tanks, armored personal carriers, and rocket launchers, were parked around the square.
After a series of speakers and a flyover by Georgian fighter jets and helicopters, people attending were allowed to climb on top of the vehicles.
Children were helped on top of the trucks and tanks, making for a scene of pride and joy I won't forget.
Address: 11 Aleksandr Pushkin St, Tbilisi
10. Mtatsminda Park
Mtatsminda Park is another popular place in the mountains above Tbilisi.
The amusement park opened in the 1930s and offers visitors rides on a Ferris wheel and roller coaster, plus access to a zoo, cafes, restaurants, and excellent views of the city below.
Mtatsminda Park is accessible via a funicular and is open from 12 p.m. to 11 p.m. daily.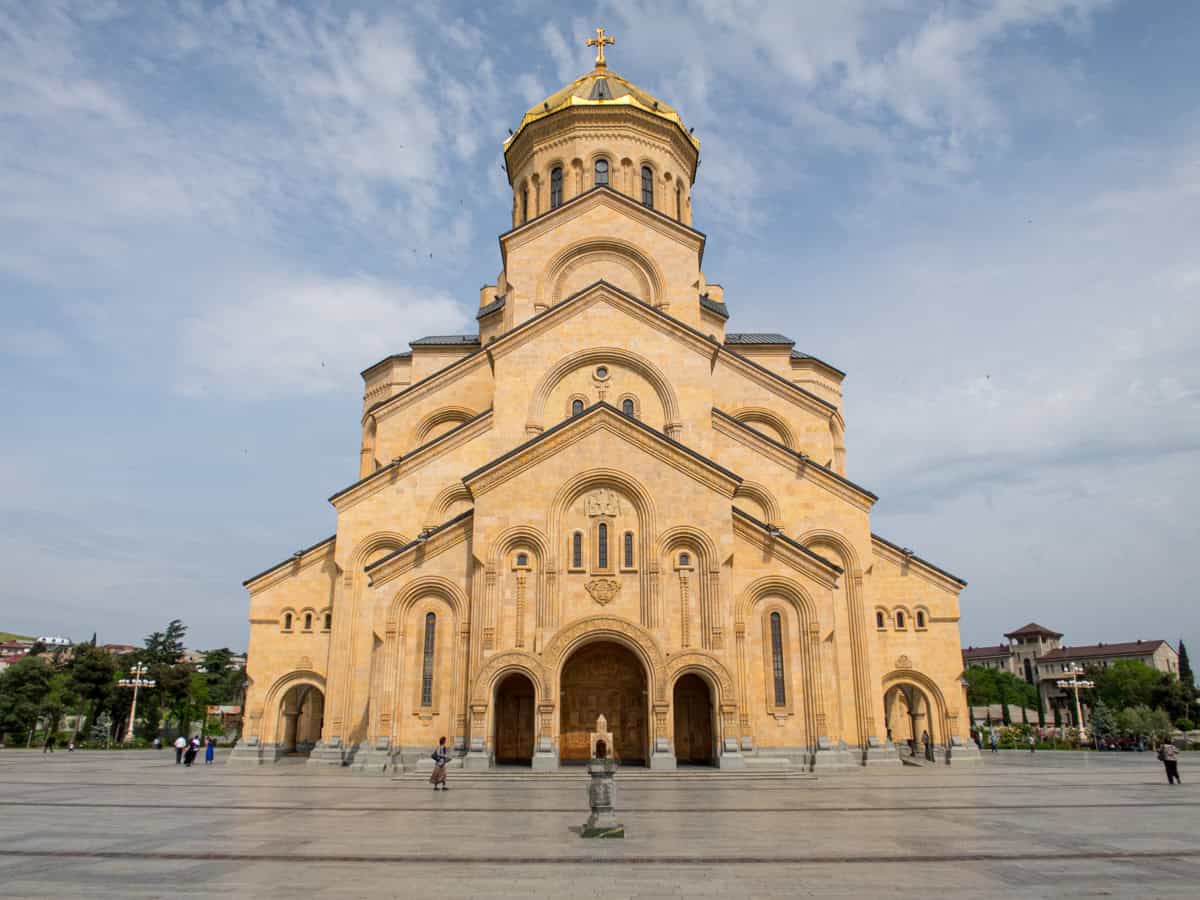 11. Holy Trinity Cathedral of Tbilisi
One of the most beautiful buildings in the capital city is The Holy Trinity Cathedral. It may look like it has been a part of Tbilisi's cityscape for centuries, but it's the new kid on the block.
The foundation for this incredible 328-foot (100-meter) tall cathedral was laid in 1995, and it was consecrated nine years later, on November 23, 2004.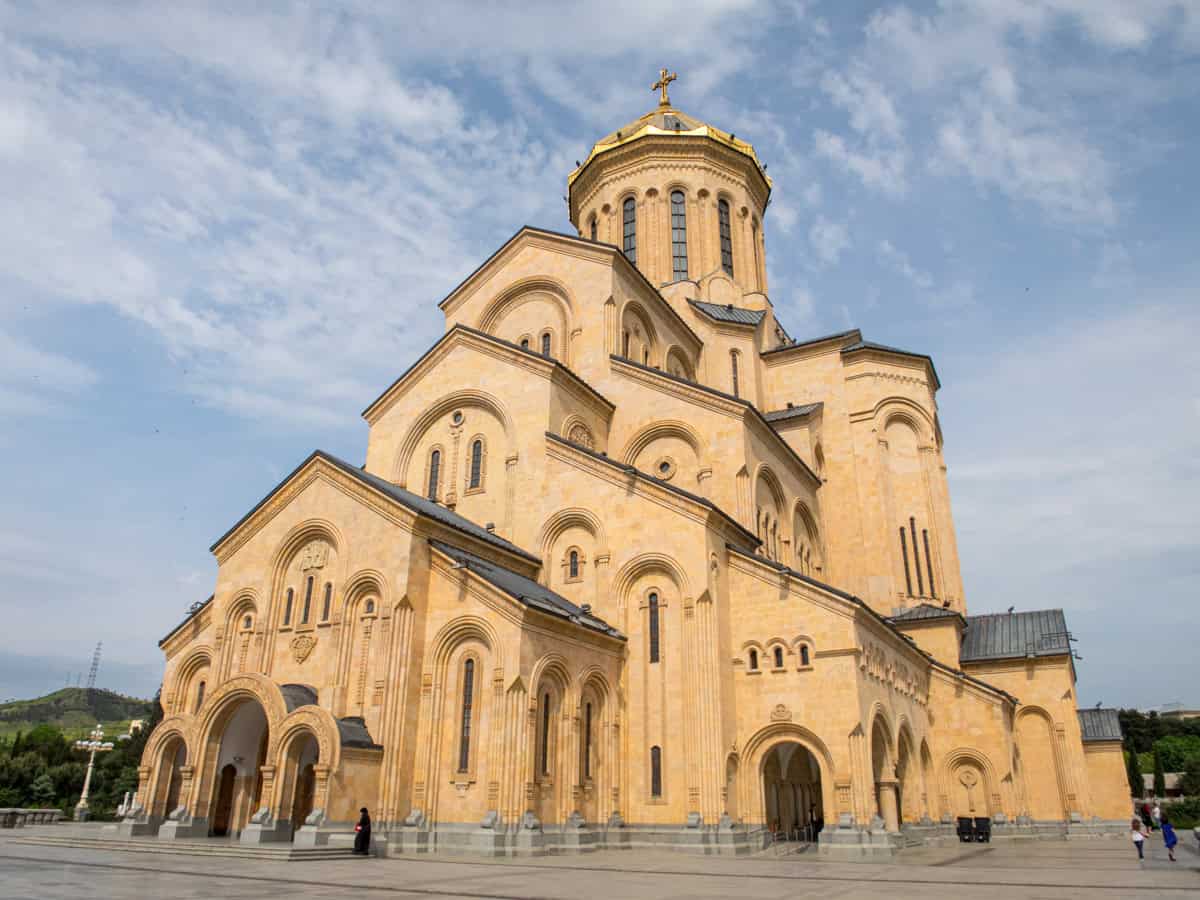 The cathedral is on the eastern side of the Kura River, and the walk up to it is pretty dramatic. I was fascinated by the symmetry of the exterior design at this great place. The interior was rather plain by comparison.
See also: Top Adventure Tours in Georgia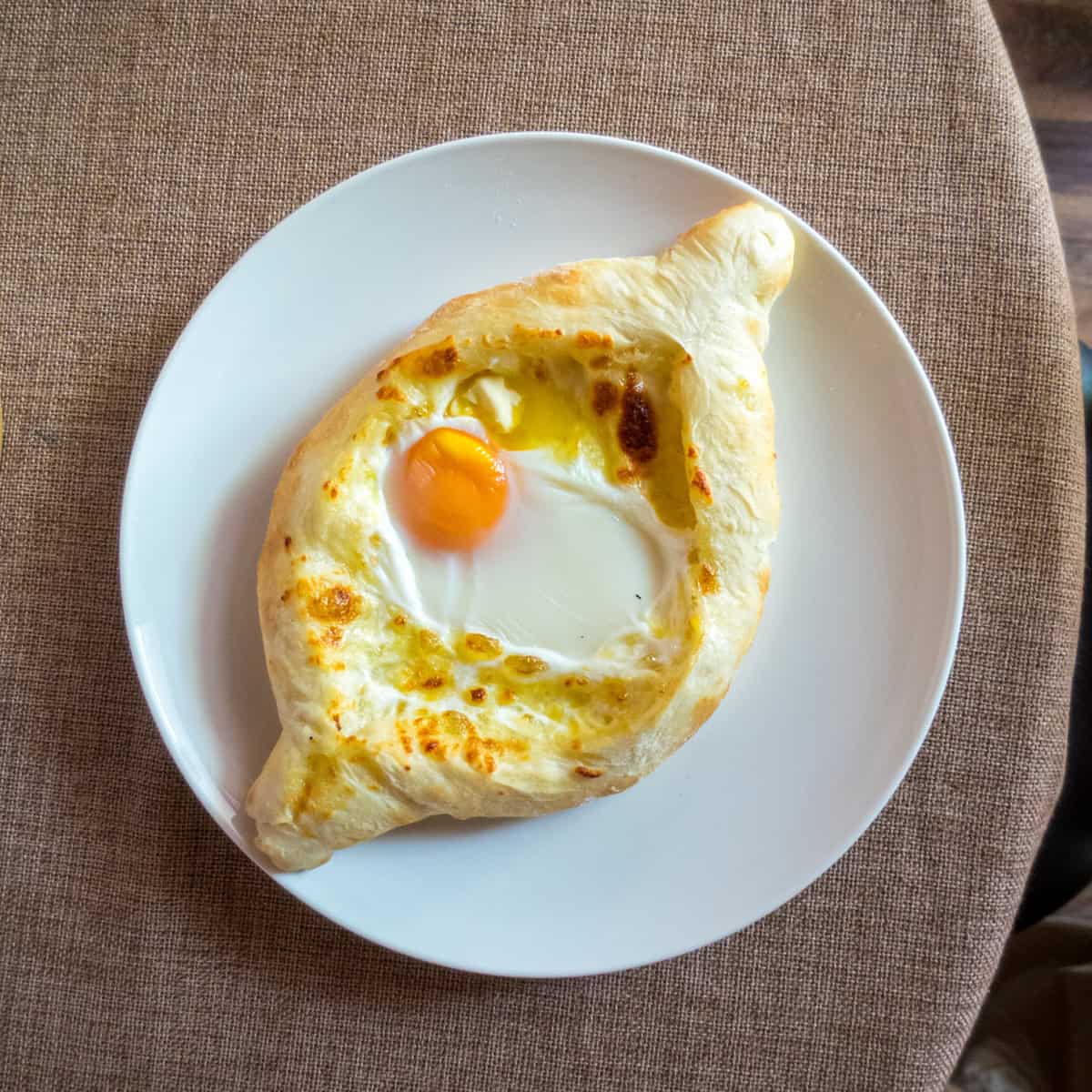 12. Eat Khachapuri
As I wind down this list of the top things to do in Tbilisi, I have to mention Georgian food. Specifically, khachapuri, the star of Georgian cuisine in my book.
Khachapuri is a cheese-filled bread that can be eaten this way or with additional toppings, such as eggs (as pictured above).
It's a delicious staple of the Georgian diet, available almost everywhere, from street vendors to restaurants, and baked at home. I couldn't get enough of khachapuri during my ten-day trip.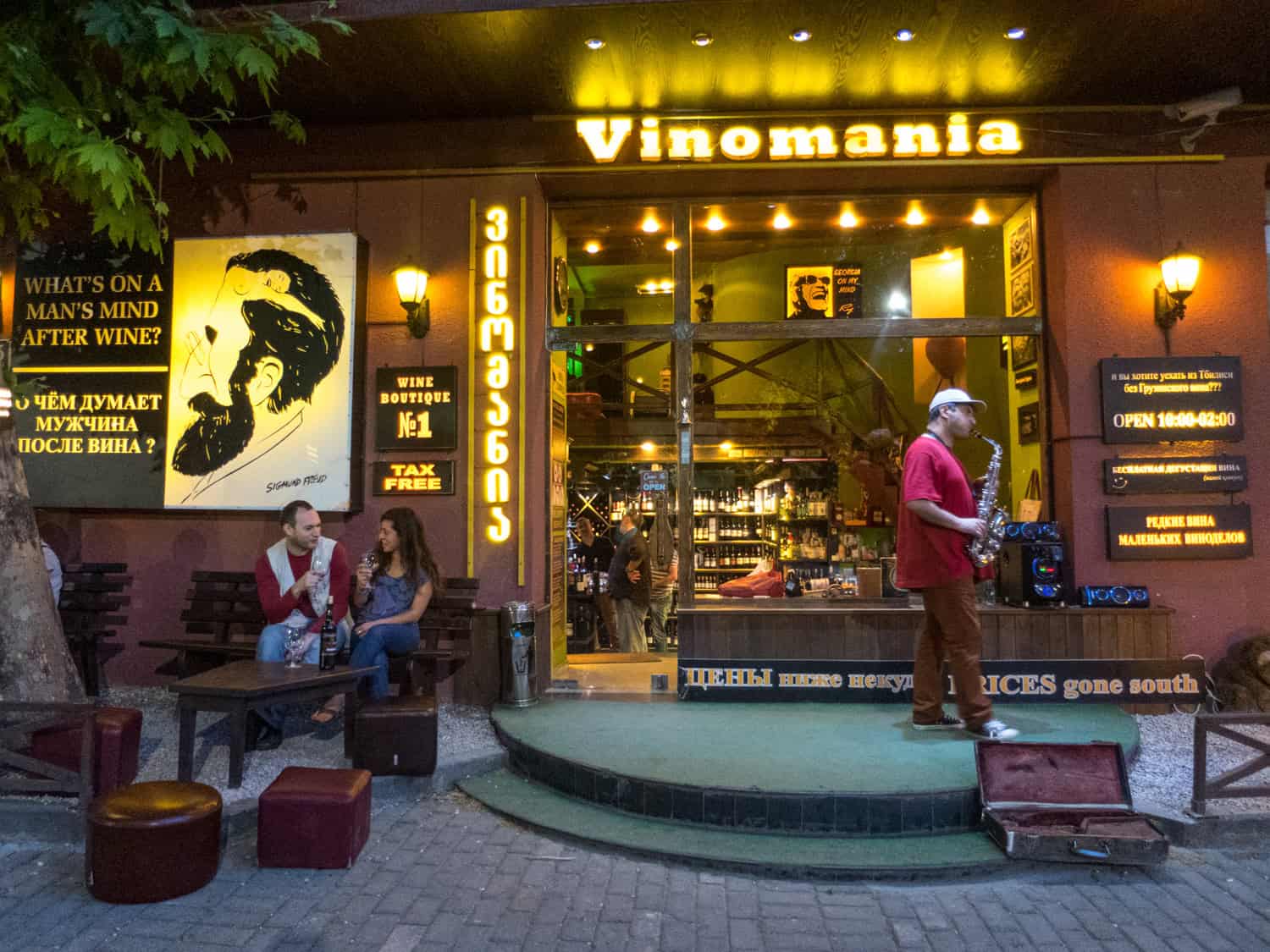 13. Enjoy the Nightlife
Last but not least, I want to mention the nightlife. Georgia is known as the birthplace of wine, so finding a wine shop in the Old Town and sharing a glass or two with new friends is a fitting experience.
As Tbilisi's popularity has risen in Eastern Europe, so has its club scene, though I was too tired from sightseeing to check them out.
***
Overall, my time in Tbilisi was well worth the trip over from Turkey. There's much more to see and experience in the capital city than I could get to during my stay. Hopefully, there will be the next time.
Dave is the Founder and Editor in Chief of Go Backpacking and Feastio. He's been to 66 countries and lived in Colombia and Peru. Read the full story of how he became a travel blogger.
Planning a trip? Go Backpacking recommends: