Howdy, y'all! If you're wondering about the top things to do in Texas, you've come to the right place. The Lone Star State is much more than barbecue and cowboy boots — though we've got plenty of those, too.
From the grandeur of the Texas State Capitol Building in Austin to sipping some of the finest wines in Hill Country, there's a little something for everyone. Chow down on world-class BBQ in Lockhart, or take a scenic stroll along the San Antonio River Walk.
And let's not forget the historical sites like the Fort Worth Stockyards and the rugged beauty of Big Bend National Park in West Texas.
Based on my first seven years living in the state, we'll cover all this and more. You'll soon see why moving companies can barely keep up with the influx of new residents.
Texas Attractions
When I moved back to the United States in 2016 after nearly ten years of backpacking abroad, I chose Austin as my new home. So, I will start the list in Central Texas, and we'll work around the state from there.
1. Texas State Capitol Building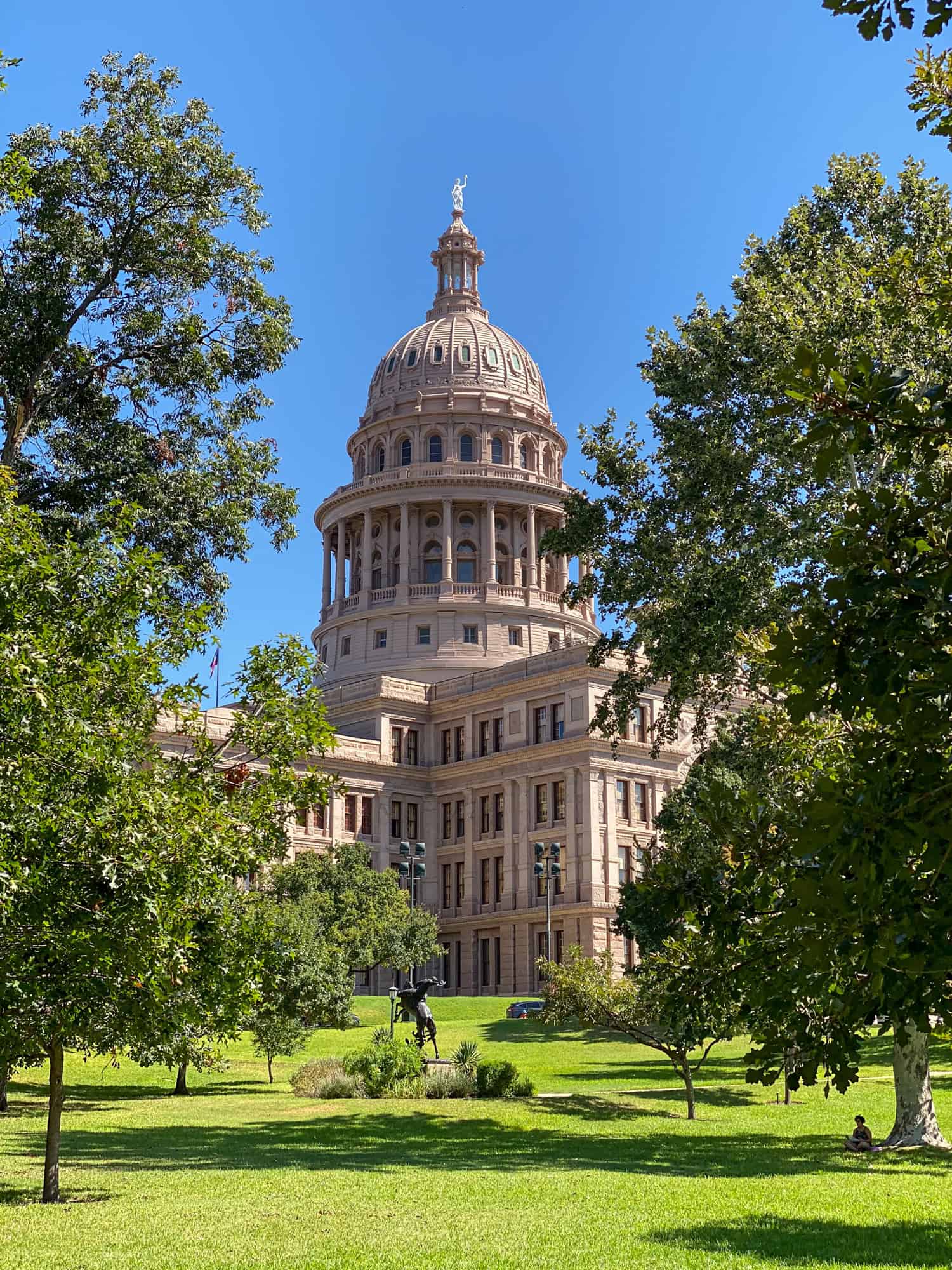 The Texas State Capitol Building at 1100 Congress Avenue in downtown Austin is a marvel of 19th-century architecture.
Designed by Elijah E. Myers, the Capitol was completed in 1888, about one mile north of the Colorado River (known today as Lady Bird Lake). E.E. Meyers was also responsible for designing the Michigan and Colorado Capitol Buildings.
Towering at a height of 308 feet, it's taller than the U.S. Capitol in Washington, D.C. Crafted from sunset-red Texas granite, the building exudes a distinct, warm glow that seems to capture the spirit of Texas itself.
I've walked past the Texas Capitol countless times. From a purely architectural and aesthetic standpoint, it's beautiful and inspiring. I've attended a few rallies on the front steps, as well.
Inside, you'll find the historic chambers and corridors housing the legislative and executive branches of the Texas government. Access is free to the public throughout the year. However, the state legislature is only in session once every two years.
2. Wine Tasting in Hill Country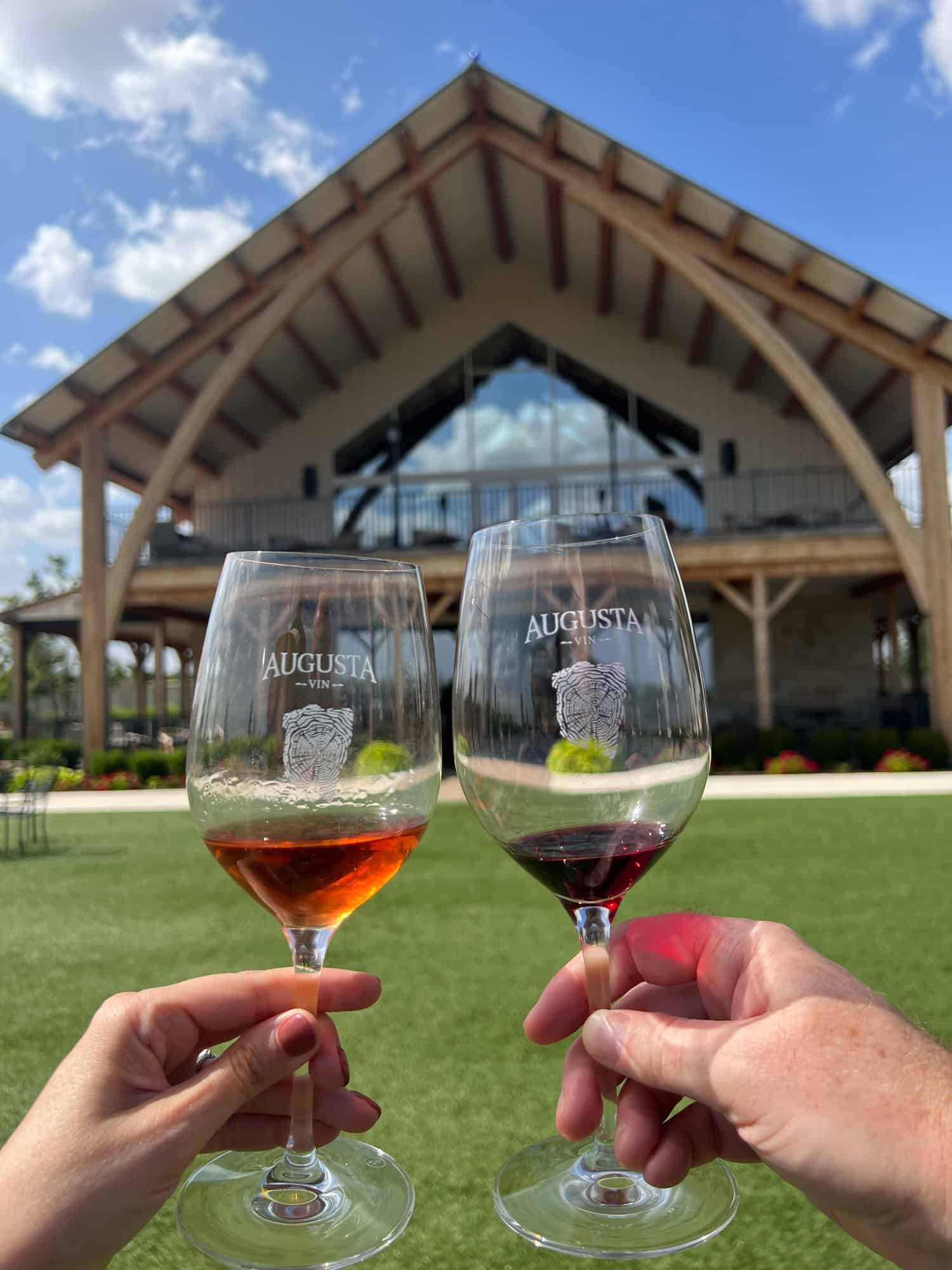 The Texas Hill Country is an area west of Austin characterized by rolling hills, limestone karsts, and crystal-clear rivers. Known for its scenic beauty, the region is also a hotspot for wine enthusiasts, boasting some of the state's finest vineyards and wineries.
When I moved to Texas, I was surprised to learn the state was the country's #6 producer of wine. Today, it's #5, largely thanks to the growth of wineries in Hill Country.
But it's not just about the wine; the Hill Country is an excellent place for outdoor activities like hiking, kayaking, and tubing, especially along the Guadalupe and Comal Rivers. Quaint towns like Fredericksburg and Wimberley offer charming shops, local art, and a taste of Texas hospitality.
3. Eat Barbecue in Lockhart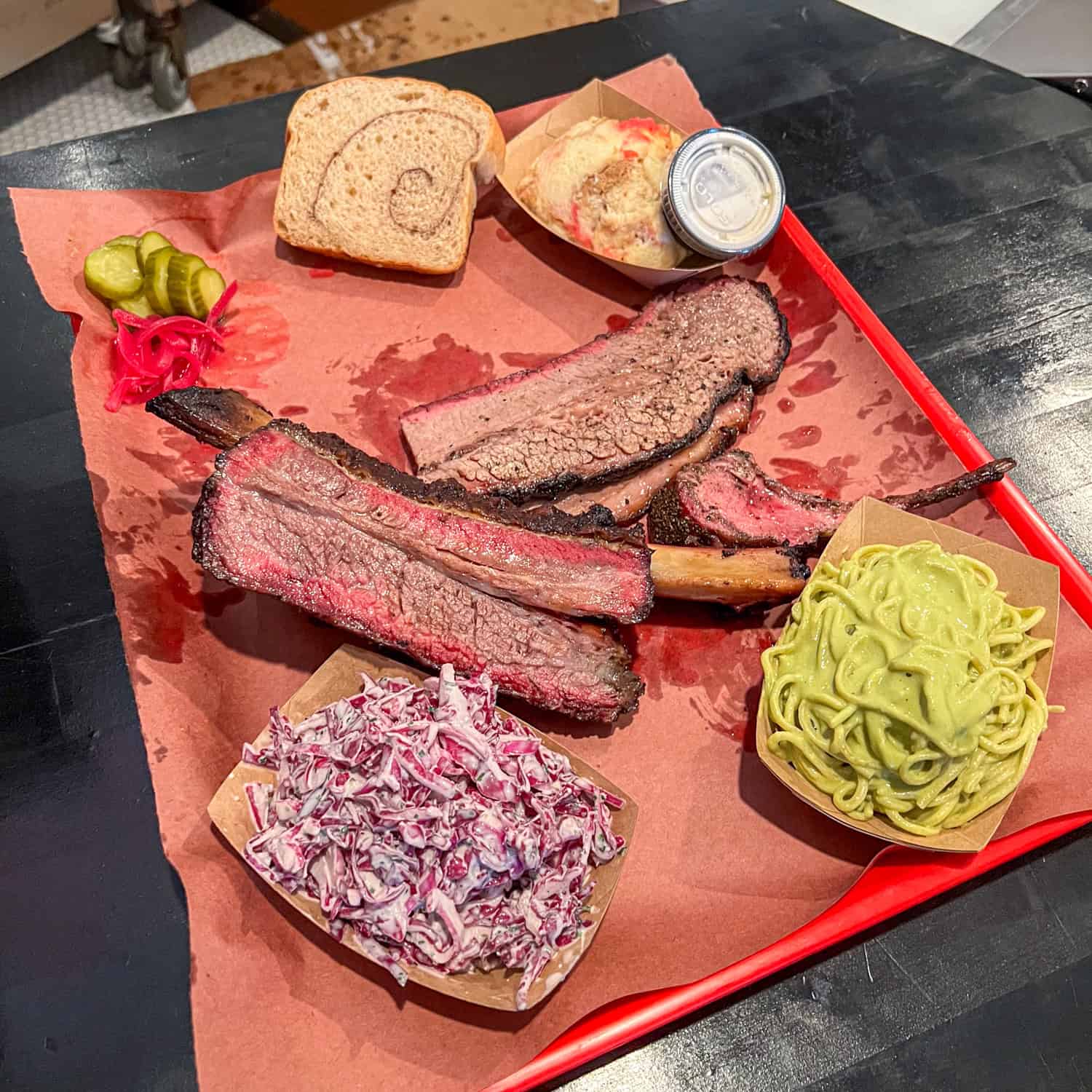 Lockhart, Texas, is hailed as the "Barbecue Capital of Texas," and for good reason. This charming town, a short drive 35 miles south of Austin, is a mecca for barbecue lovers.
With legendary joints like Black's, Smitty's, Kreuz Market, and female-owned upstarts like Barbs-B-Q, you're spoiled for choice regarding mouthwatering brisket, ribs, and sausage.
In November 2022, Lockhart also began hosting BBQ Fest by Texas Monthly, a two-day barbecue festival that draws pitmasters (and fans) from around the state. I'm excited to be attending this event in 2023.
But Lockhart isn't just about the 'cue. The small town also boasts a rich history, evident in its well-preserved 19th-century architecture and the iconic Caldwell County Courthouse. While the barbecue might be the main draw, the friendly community and historical charm make Lockhart a must-visit in Texas.
4. Explore Natural Bridge Caverns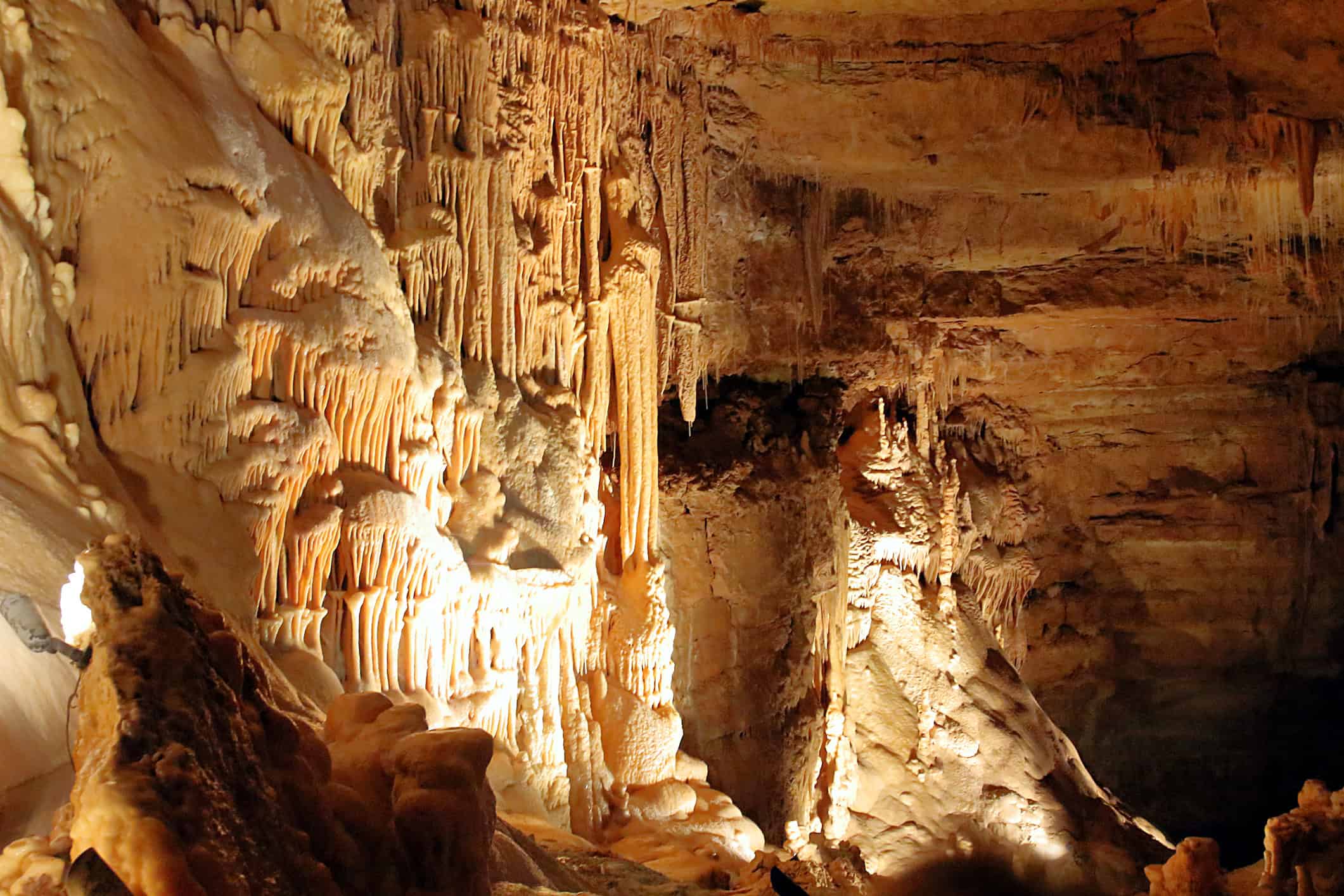 Located 65 miles northeast of San Antonio, Natural Bridge Caverns is one of Texas' most awe-inspiring natural wonders. Discovered in 1960, this underground world showcases various rock formations, including stalactites, stalagmites, and flowstones.
As you venture into the depths through guided tours, you'll encounter chambers with whimsical names like "Sherwood Forest" and "Castle of the White Giants," each presenting a unique geological spectacle.
The caverns stay at a constant, cool temperature, offering a respite from the Texas heat. Above ground, you'll find additional adventures like zip-lining and a maze.
Admission to the caves is $31 for adults, with discounts possible when you book in advance.
5. San Antonio River Walk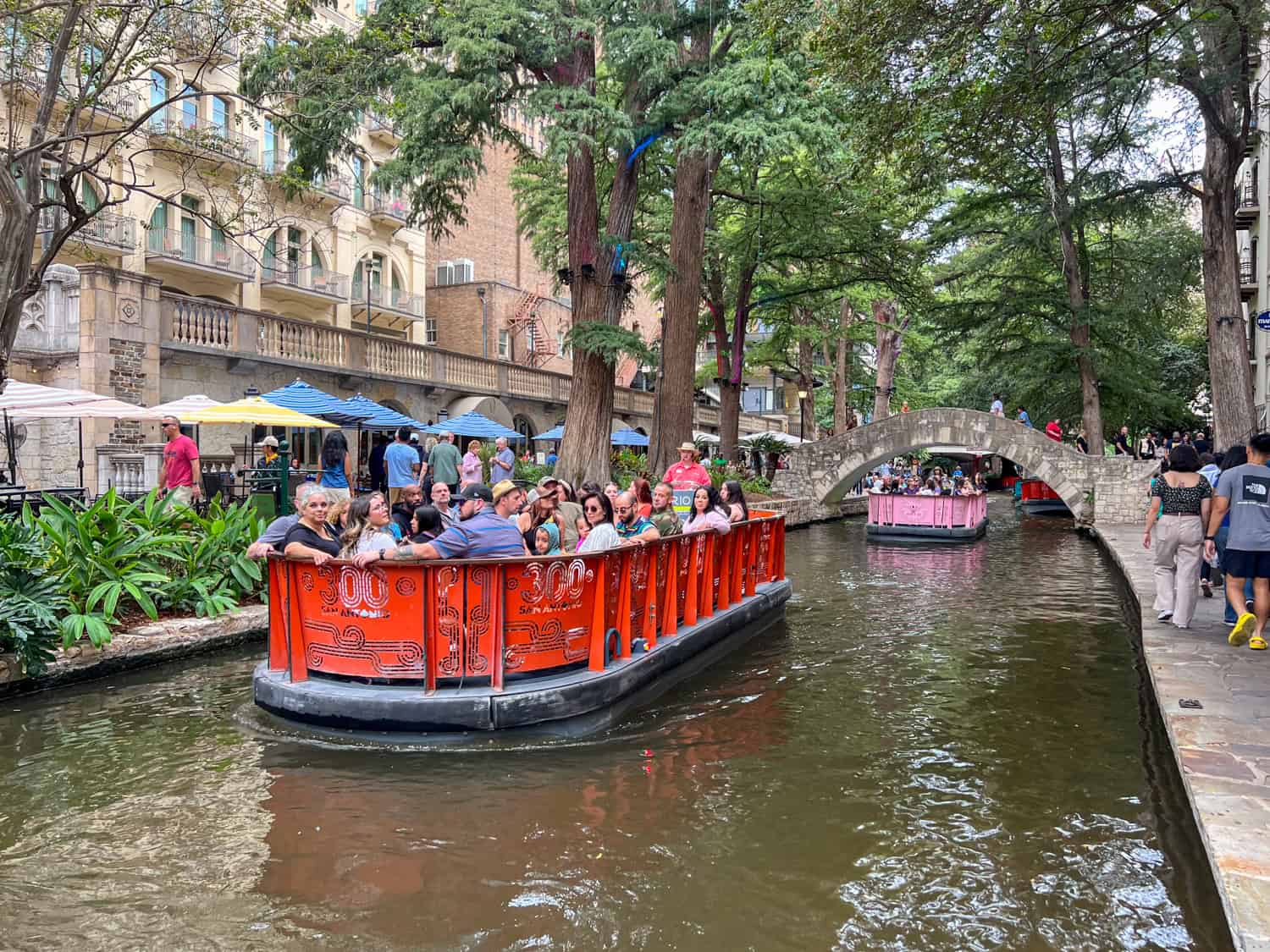 The San Antonio River Walk winds along the San Antonio River, serving as the city's cultural and social hub. Lined with stately trees and lush greenery, this urban park is more than just a picturesque walkway; it's brimming with restaurants, shops, and historic landmarks.
You can enjoy a leisurely boat ride to see the sights or stroll along the stone paths. Whether you're in the mood for some Tex-Mex cuisine, live music, or a dose of history at nearby attractions like the Alamo (part of a UNESCO World Heritage Site), the River Walk offers something for everyone.
6. The Sixth Floor Museum at Dealey Plaza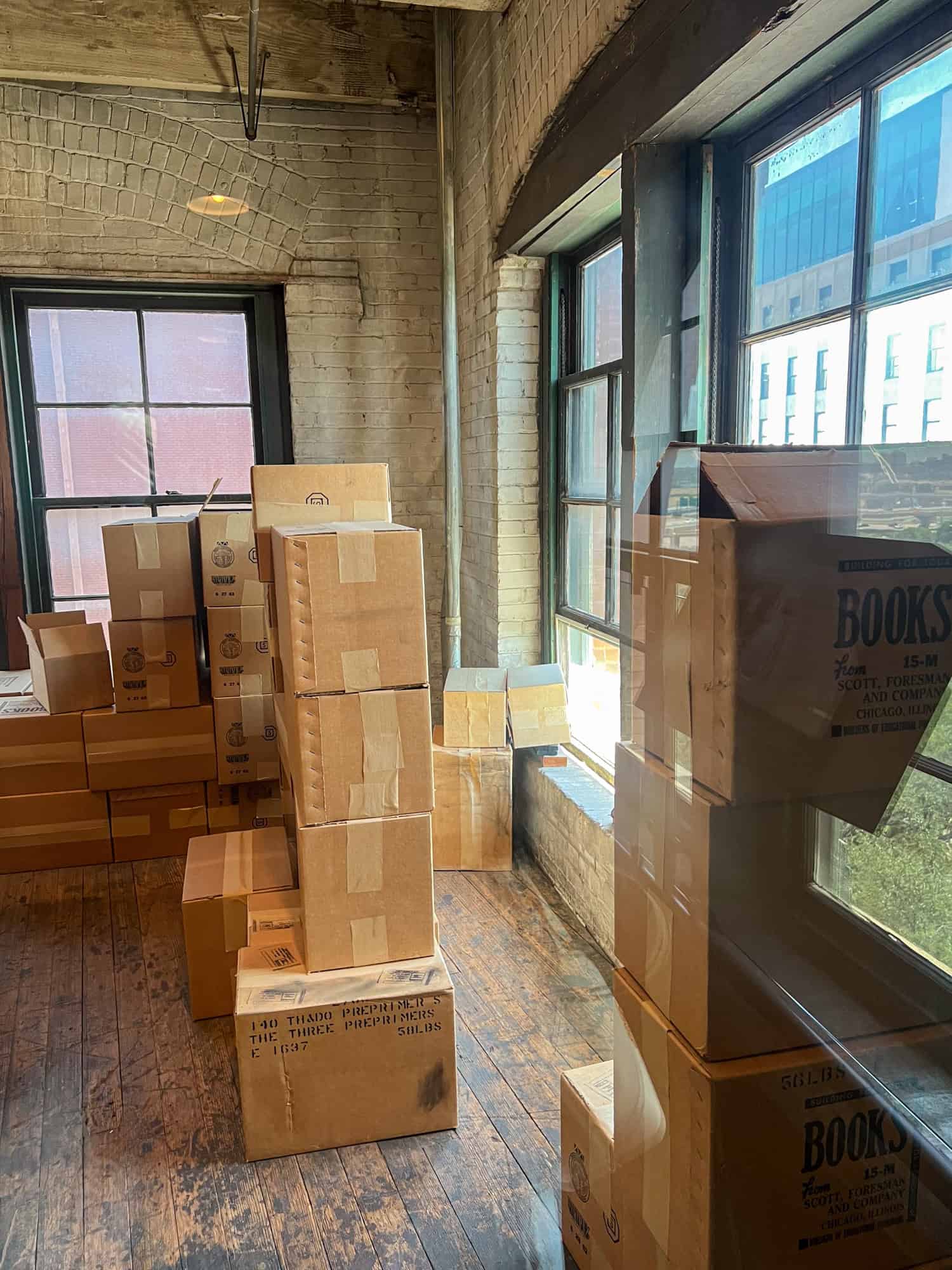 The Sixth Floor Museum at Dealey Plaza in downtown Dallas serves as a poignant memorial and educational center focused on the life and legacy of President John F. Kennedy.
Located in the former Texas School Book Depository, where Lee Harvey Oswald fired the shots that killed JFK in 1963, the museum is a compelling blend of history and emotion.
Through photographs, films, and artifacts, visitors are transported back to a pivotal moment in American history that had a lasting impact on the nation and the world.
While I wasn't alive during JFK's presidency, I felt an unexpectedly deep sadness while visiting the museum and learning about his work and premature death.
From a historical standpoint, the museum provides invaluable context to the events surrounding Kennedy's assassination, exploring the tragedy and its aftermath, including the various conspiracy theories that have intrigued the public for decades.
Culturally, it serves as a touchstone for discussions about the 1960s, civil rights, and the Cold War tensions that marked the era. Spending time at the museum is one of the most important things to do in Texas for anyone interested in understanding the complexities of our shared past.
7. Fort Worth Stockyards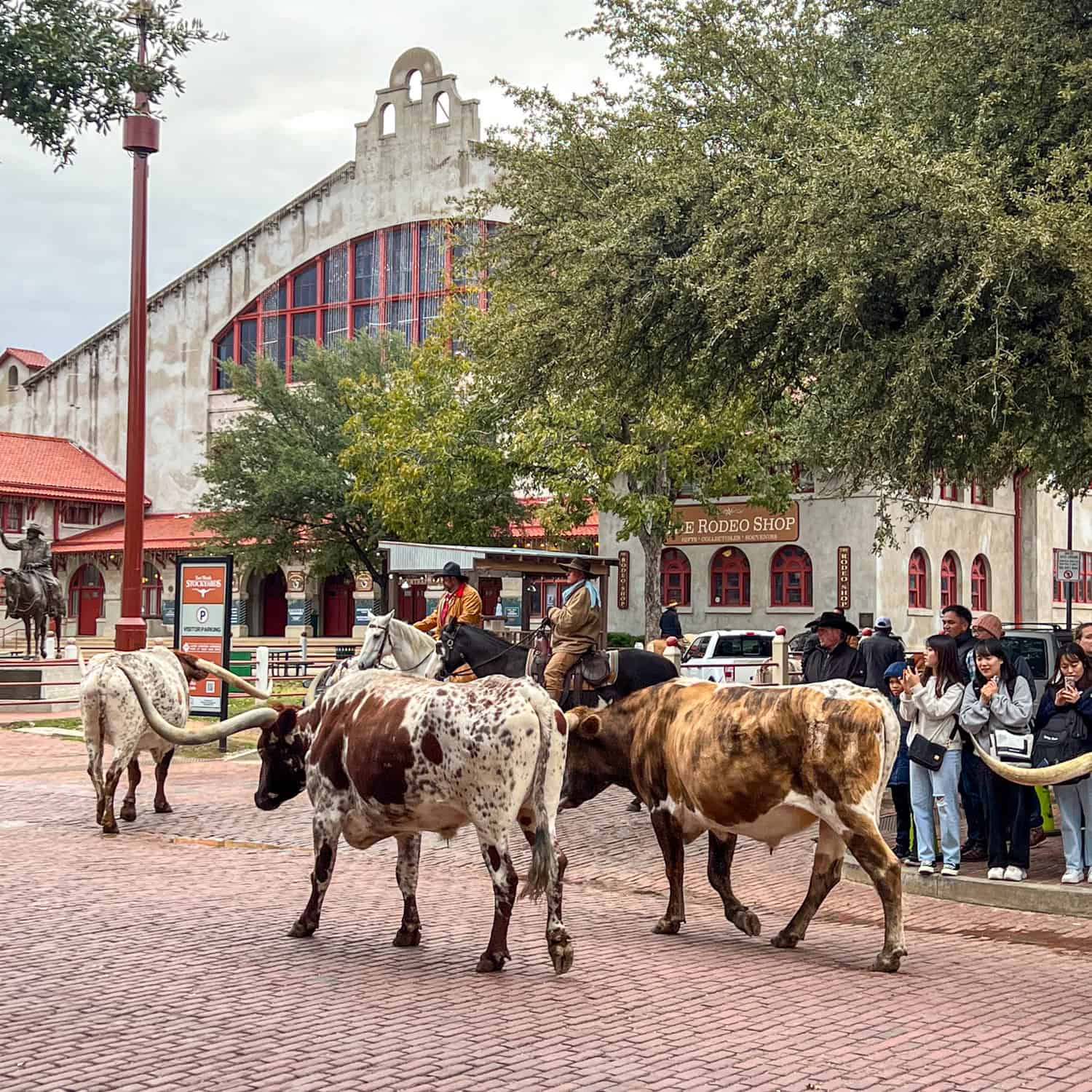 The Fort Worth Stockyards are a testament to Texas' cowboy and cattle-driving heritage. Established in the late 19th century, the Stockyards were once among the largest livestock markets in the United States, serving as a vital economic engine for the region.
Today, the area has transformed into a vibrant entertainment and cultural district, yet it retains its historical charm. Visitors can still witness cattle drives down Exchange Avenue, reminiscent of the Old West, and explore landmarks like the Stockyards Museum and the Cowtown Coliseum, the world's first indoor rodeo arena.
Stroll through the district, and you'll find a blend of the old and new. Western-wear stores selling boots and Stetsons sit alongside modern boutiques, while dining options range from classic BBQ joints to contemporary eateries.
Live entertainment venues abound, featuring everything from country to rock. I recommend paying the $3 admission to see inside Billy Bob's Texas, a dance hall that bills itself as the world's largest honky tonk. Rodeo and other special events keep the cowboy spirit alive and kicking.
8. NASA Johnson Space Center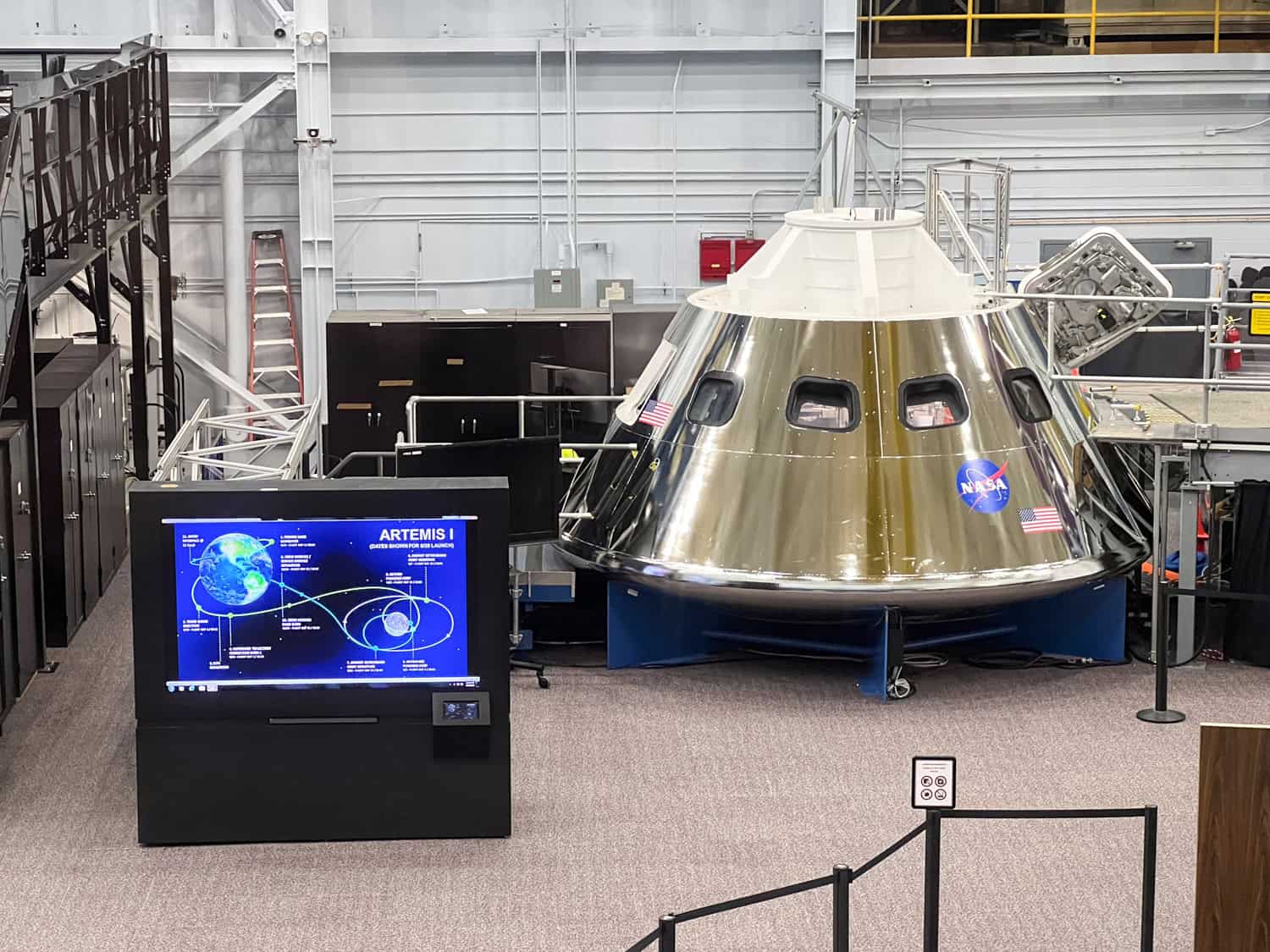 The Johnson Space Center in Houston is a cornerstone of American space exploration and a point of pride for Texas. Established in 1961, it served as the command post for the Apollo moon missions, including the iconic Apollo 11 mission when humans first set foot on the moon.
Today, the center continues to be a hub for human spaceflight activities, including missions to the International Space Station and the moon.
A visit to the Space Center offers a blend of education and entertainment, featuring attractions like the Space Shuttle replica Independence atop the retired NASA 905 shuttle carrier plane by Boeing, the historic Mission Control Center, and interactive exhibits on current and future missions.
During a tour of the NASA training facility, I spotted an Artemis I capsule, which will be used to send humans into orbit around the moon again.
This inspiring science museum is one of my favorite places in Texas as it ignites my curiosity and underscores the state's contributions to science and technology.
9. South Padre Island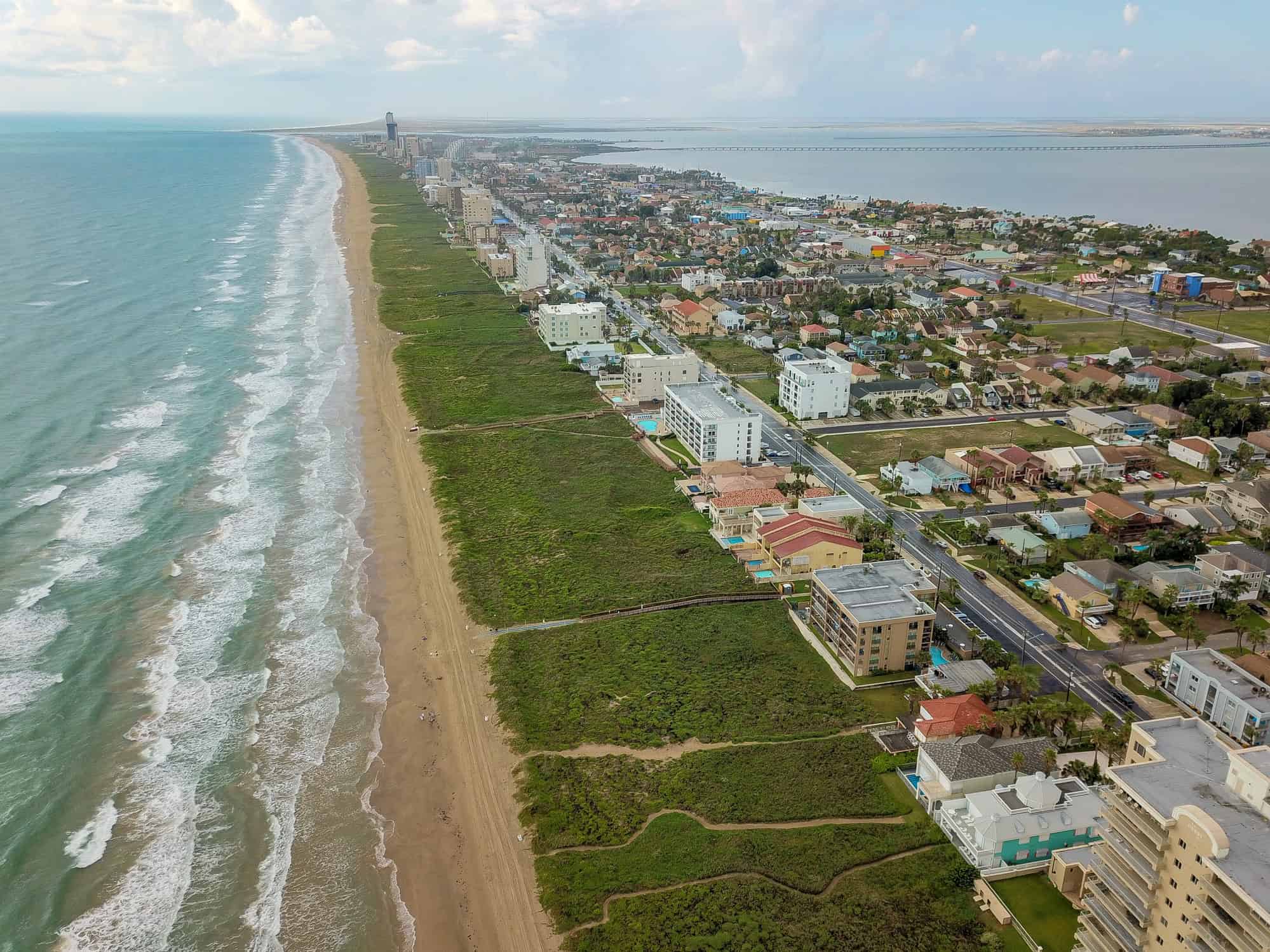 Located along the South Texas Gulf Coast, South Padre Island is a beach lover's paradise with its pristine sandy shores and clear, turquoise waters.
Known for its mild climate and abundant sunshine, the island offers a variety of water activities, such as parasailing, snorkeling, and kiteboarding.
It's also popular with wildlife enthusiasts, as it serves as a crucial nesting ground for endangered sea turtles and a migration point for rare species of birds.
While I have yet to visit South Padre Island, it tops my list for the year ahead. After more than seven years of living in Texas, it's time I check out the Lone Star State's best beaches.
10. Big Bend National Park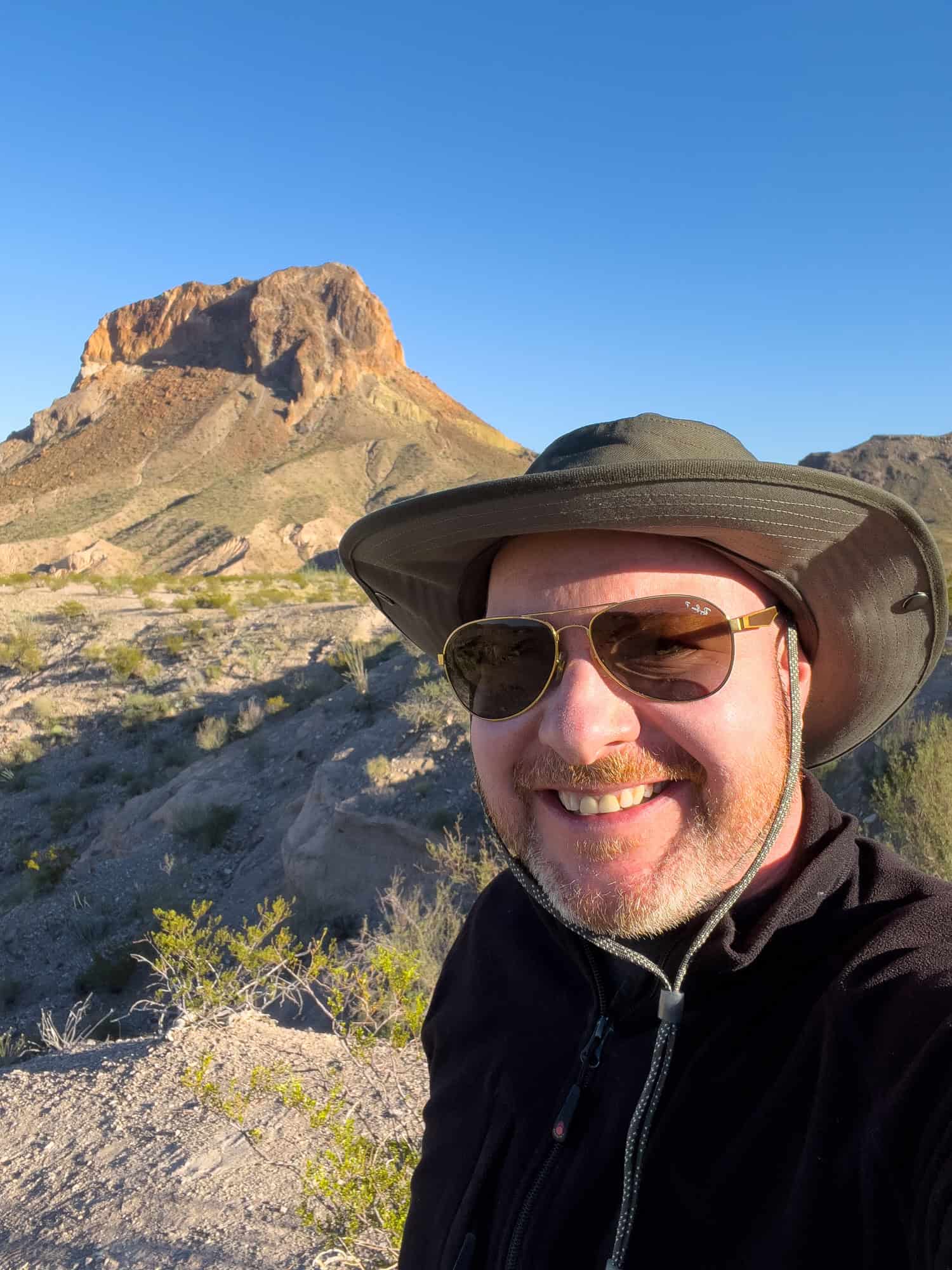 Big Bend National Park in West Texas offers a unique blend of natural beauty and solitude that sets it apart from other U.S. National Parks.
Situated along the U.S.-Mexico border, the park features a variety of landscapes, from the rugged Chisos Mountains to the sprawling Chihuahuan Desert. It's one of the least-visited national parks, giving adventurers a sense of unspoiled wilderness that's increasingly rare.
Besides its diverse flora and fauna (including bears and mountain lions), Big Bend is known for its dark skies, making it popular with stargazers. With over 800,000 acres of land to explore, the park offers an unparalleled experience of wild Texas, complete with canyons, hot springs, and the winding Rio Grande River.
Despite being the second-largest state by area, Texas boasts only one other National Park—Guadalupe Mountains National Park in northwest Texas. Like Big Bend NP, it's a destination unto itself, and I fully intend to visit it one day.
Wrapping Up
As you can see, Texas has diverse experiences, offering many fun things to do and places to explore. Whether you're into history, nature, or Southern cuisine and BBQ, you will find something that excites you. Enjoy your time in the Lone Star State!
_____
This story is brought to you in partnership with Evolution Moving Company.
Dave is the Founder and Editor in Chief of Go Backpacking and Feastio. He's been to 66 countries and lived in Colombia and Peru. Read the full story of how he became a travel blogger.
Planning a trip? Go Backpacking recommends: