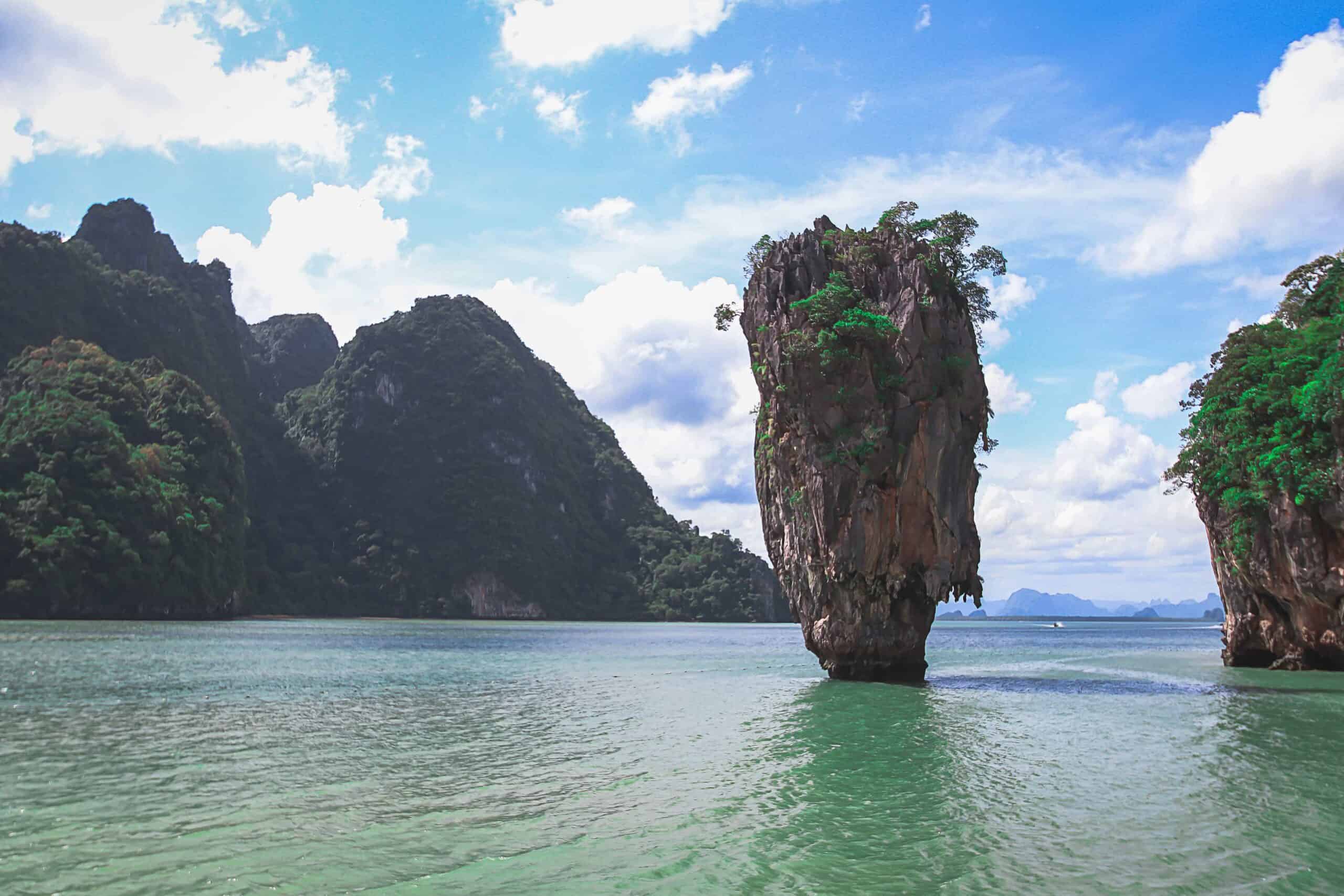 Phuket is a dreamy, welcoming area in southern Thailand where it isn't hard to find ways to have a good time.
It boasts some of the best beaches in the world, not to mention a wild nightlife scene. But there's so much more to Phuket than tanning and partying.
From channeling your inner secret agent to diving for your own black pearls to putting yourself into capable massaging hands, Phuket has something for everyone.
Here are five epic options for your next trip to this island of endless possibilities:
1. Cast Yourself as James Bond
James Bond Island earned its name after The Man With the Golden Gun was filmed here in the 1970s. If you're feeling adventurous, go exploring in a kayak.
But if you're looking for something less strenuous, you can always sit back and relax while someone else takes the helm and steers you around in a sailboat.
It's important to note that the island is protected, so boats aren't allowed to get too close, but you can check out Phang Nga Bay has about 100 other weirdly shaped islands.
Pro tip: Be sure to pack a waterproof bag to protect your phone or camera.
2. Make the World Your Oyster
Or at least learn something about shellfish. Continue your adventure of living the high life by paying a visit to a pearl farm.
Once only within reach of royalty, pearls are now cultured, making them accessible to the rest of us.
Learn all about the mysteriously beautiful black pearls that are a specialty of the region.
The oldest pearl farm in southern Thailand happens to be located in Phuket.
3. Admire the Elephants from a Distance
Elephants embody the spirit of Thailand, and you can commune with these majestic animals at several sanctuaries in Phuket.
It's best to avoid sanctuaries that allow you to bathe with elephants, which is considered stressful for them and unethical.
Instead, hit the Tree Tops Elephant Reserve where rescued elephants live out their days in peace and tranquility.
4. Walk on Water
Your exceptional journey continues with a trip to a town that is built entirely on stilts.
Koh Panyee is a traditional fishing village that looks quaint and old-fashioned but never fear; it has plenty of modern amenities like restaurants and wifi. Locals will offer you a warm welcome, especially if you're into soccer.
(In case you're wondering, yes, they have a floating soccer stadium.)
Important: Koh Panyee is Muslim, and women are expected to dress modestly.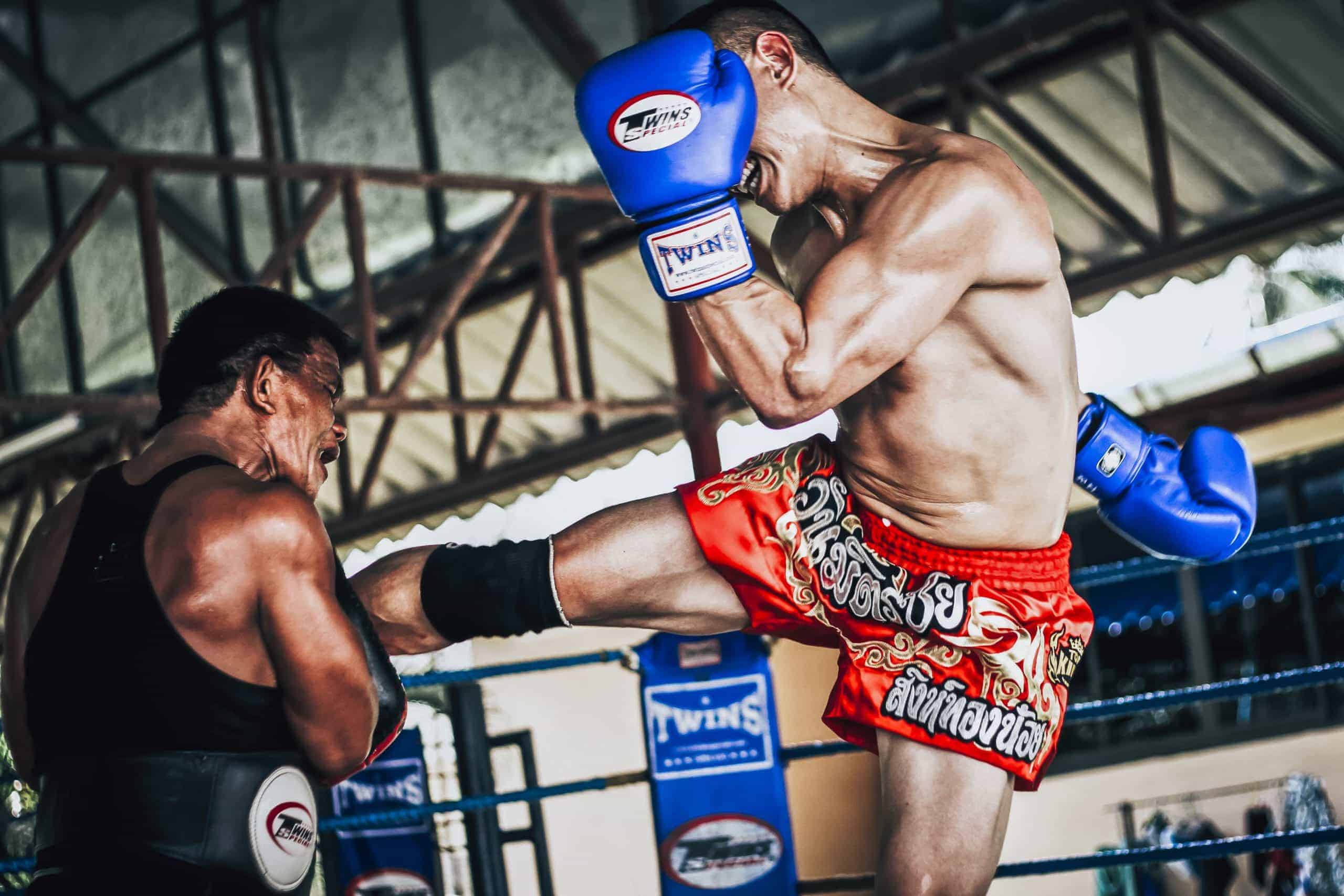 5. Get Savage (Vicariously)
If you want a real adrenaline rush, catch a Muay Thai match at the Bengala Boxing Stadium Patong in Phuket.
Events featuring both men and women from around the world are scheduled regularly. Check out their calendar of events online.
6. Bend it Like Buddha
When you're ready to relax, nothing beats a Thai massage. It's like a combination of yoga, acupressure, and massage.
There are many places in Phuket to get a traditional Thai massage and other treatments, like foot reflexology and herbal massage.
After a day like this one, you'll probably want to sign up for the longest session they offer. Some of them can run for hours so that you can be all recharged and ready for tomorrow's exciting adventures!
Bonus tip
Now that you're all rested up, snag a taxi, a tuk-tuk or rent a motorbike to get yourself to the Big Buddha on top of Nakkerd hill.
The humongous marble statue is beyond amazing, and so is the panoramic view of the island.
Important: Appropriate dress is required at Big Buddha, but you can borrow a free sarong from security to cover any exposed skin.
______
This story was brought to you in partnership with Laguna Pearl.
Sue enjoys writing, reading, dark chocolate and her kids, although not always in that order. For some reason she lives near Baltimore, where she divides her time between her desk and kitchen.
Planning a trip? Go Backpacking recommends: