With its stunning cities and authentic villages, traveling Italy by train is a great way to explore this beloved European destination.
Thanks to a well-developed railway system across the country, it's possible to visit the most beautiful places in Italy and enjoy the incredible scenery along the way.
So, what exactly is there to know before boarding? Here are our top tips on exploring Italy by train.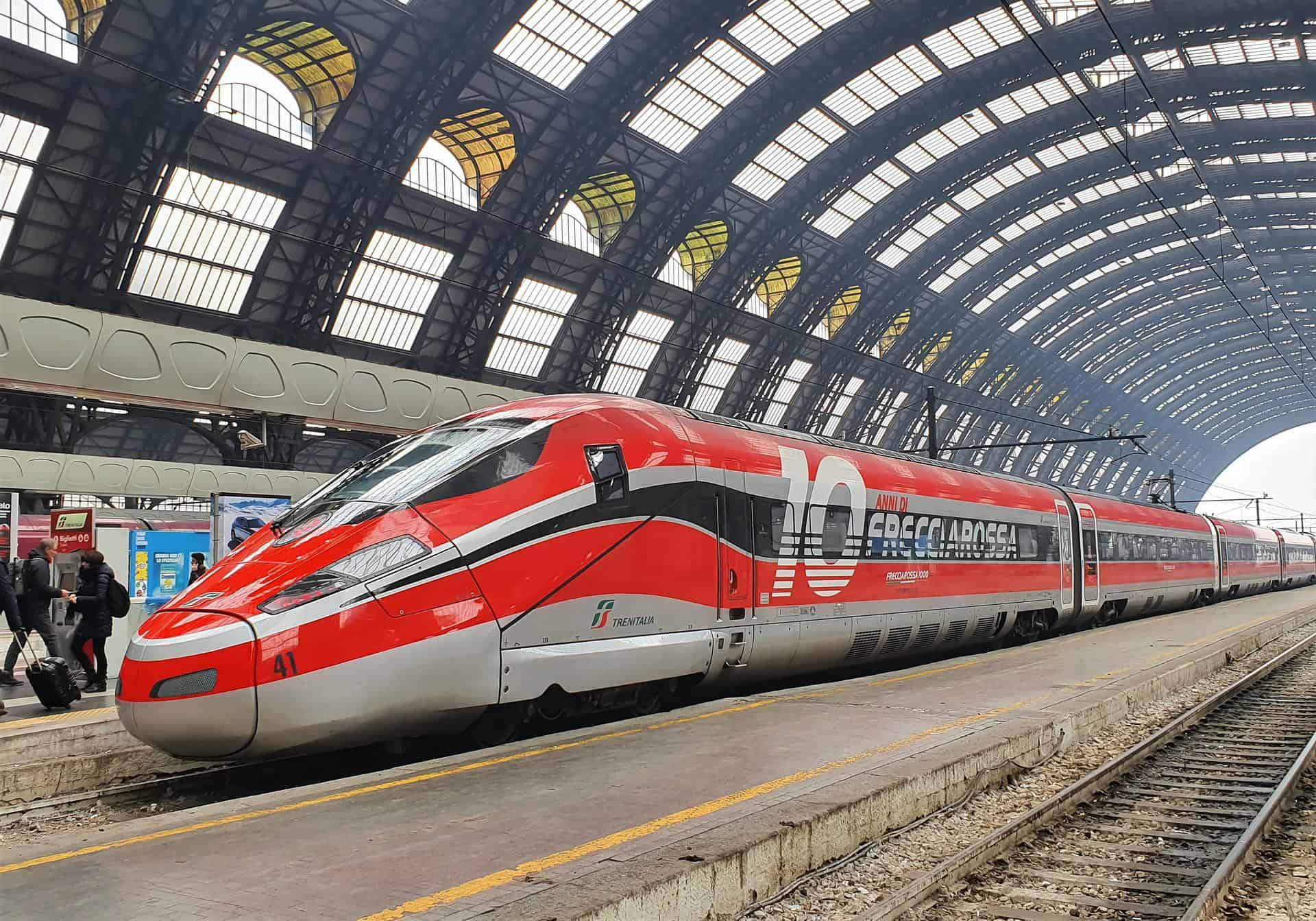 Italian Train Travel
1. Choose High-Speed Trains
Like other parts of Western Europe, Italy has high-speed trains that quickly get you from point A to point B. But there are also many older, rugged-looking trains still in operation that are much slower.
If you wish to ride the older trains, you can choose them, but there's no reason to lengthen your trip no matter how much you like spending time on the rails. It'll take a lot more time and, on occasion, cost more.
High-speed trains are safe and reliable, with comfortable seating arrangements. For example, the train from Venice to Florence drives at such speed that your journey will only take two hours.
2. Buy Tickets in Advance
While spontaneous trips can be exciting, I suggest you buy tickets beforehand to ensure you have a seat at your desired departure time. This is especially important when your travels take you further than Italy's borders.
Italy has well-developed international railway lines, and there are numerous places from which you can reach Italian cities.
For example, such routes as the Vienna to Venice train are extremely popular, and travelers tend to include it in their Eurotrip itineraries.
So, buying a ticket in advance would be in your best interest. You're also more likely to save some money buying beforehand, rather than paying at the station or on the train.
Related: Highlights from a Return Trip to Florence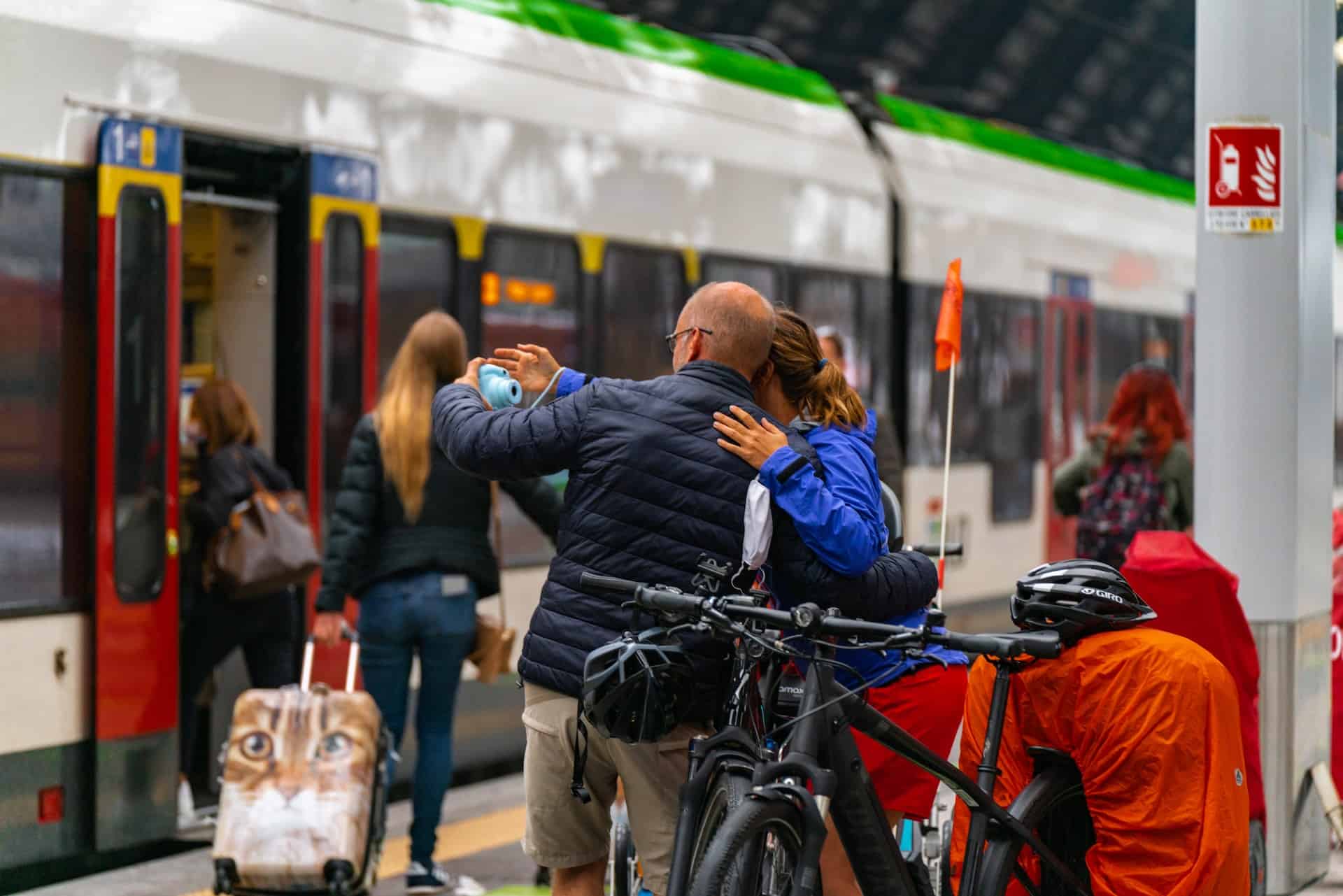 3. Arrive Early
I suggest arriving at the train station approximately 20 minutes before the departure. Italian trains don't tend to leave earlier than scheduled, whatever your preconceived notions, nor are they often late.
Long queues are not typically a problem, and aside from the peak summer travel season and Christmas holidays, the stations don't get too crowded.
However, it takes a while to check your ticket, especially if you're traveling in Italy by train for the first time and have bought a ticket in advance.
The system is not complicated, but it takes some time to get it right. And, if you failed or forgot to buy the ticket beforehand and need to get one in the box office at the station, arriving early gives you that extra time.
4. Keep Your Eyes Open
No matter how short or long your train trip, try to keep your eyes wide open. The sayings are all true — there is no part of Italy where the views are not at least a little bit enticing.
Whether you're crossing city borders or passing through authentic Italian villages and remote communities, it's worth keeping an eye on the passing scenery. And that's not to mention longer trips from other European countries.
I'd suggest a camera, but with high-speed trains, it is hard to get a decent picture. Though, taking a time-lapse video or a short one usually works.
5. Don't Worry About Comfort
We cannot stress it enough — Italian trains are so comfy. You can expect the same comforts you would get by boarding a plane, except the views from behind the windows are much prettier.
Traveling Italy by train will work perfectly for you if a comfortable, Earth-friendly ride is essential.
And there's no need to pay for a more expensive ticket when your average train ticket gets you all the amenities you'll need.
Whip up an itinerary of your desired destinations in Italy, and play a game of connecting the dots.
Italy's trains will take you anywhere you want and ensure you have a good time along the way. So wait no more. Buy your tickets and pack your bags. Arrivederci!
______
This story is published in partnership with Rail Ninja.
Being a digital marketing and SMM specialist at Firebird Tours, Alisa works on creating advertising content for various vacation destinations in Europe, North Africa and America. She loves to make travel videos, visit places of myths and legends, and try unusual dishes of national cuisine. Thanks to her rich tourist experience, she knows many subtleties of the region and gladly shares her experience.
Planning a trip? Go Backpacking recommends: