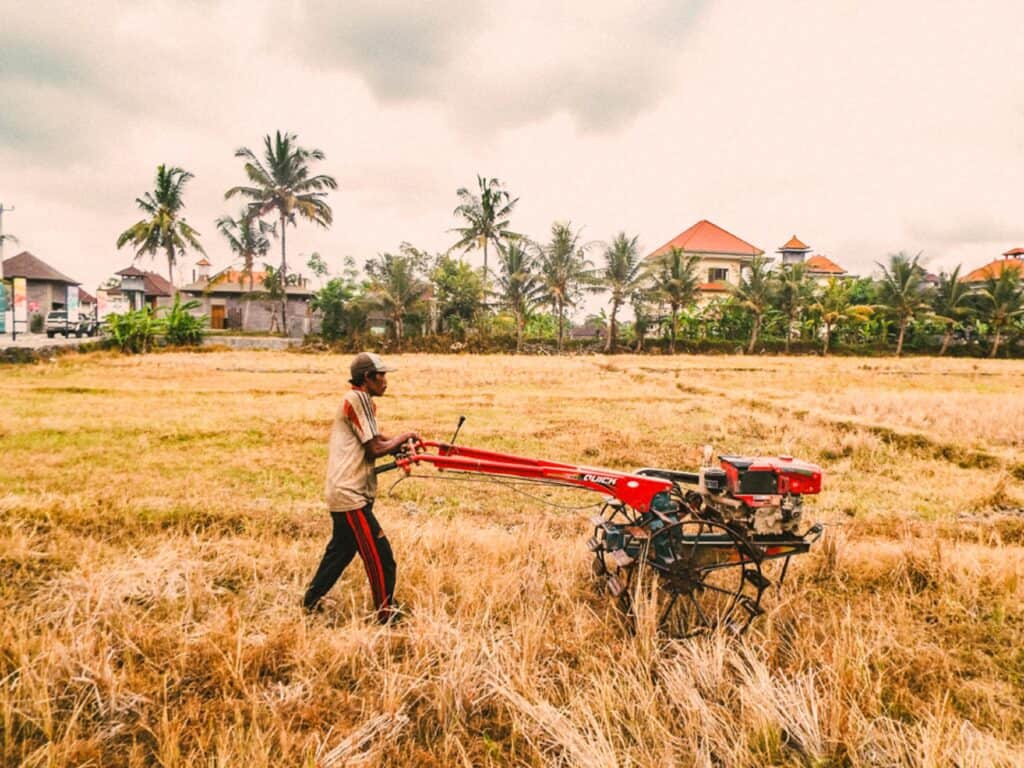 Travel photography is one of the most exciting aspects of being a backpacker.
The opportunity and ability to capture life as it happens anywhere I go is something I cherish.
I have been on the move for half-a-decade, traversing nearly every continent with only a backpack of necessities.
However, one of the things I always have with me is my camera gear.
The compassion and motivation gained while witnessing the world through a lens is what the love for travel photography is all about.
Below, I have outlined four rules of travel photography, which I've developed through my years of perpetual travel.
Travel Photography Tips: 4 Unwritten Rules
Here are the most important things to know to improve your experience traveling with a camera and the quality of your work.
1. Choose a Camera
My best advice when choosing a camera is to pick one brand and roll with it.
The classic photog debate, Canon vs Nikon, can only be determined when you figure out your preferences.
Each camera has strong suits and faults.
There are thousands of articles online featuring the most intricate details of any camera you could be interested in, but, trust me, you can only begin to learn the real powers of a camera by using the same one tirelessly.
One of the biggest trends in travel photography is mirrorless cameras.
They tend to be more affordable and easier to travel with (lighter, smaller, point-and-shoot, etc.).
Perhaps a novice photographer (or even veteran photogs) would prefer the convenience of going mirrorless.
A little-known tip about camera shopping is that most cameras can be rented.
Don't be afraid to rent for a day or two to give a particular camera a test-drive before you spend upward of $1,000-$3,000 on it — especially for the high-spec DSLR's.
2. Know when to bring a tripod
Over the years, I have learned when I will use tripods and when they will become a nuisance to lug around.
Generally, I like to follow these guidelines when determining whether or not I will bring a tripod with me:
If I am taking video that requires a steady shot (this is usually only for project-based videographers/documentarians, not often beginners)
If I am taking long-exposure shots (usually nighttime photography or continuous motion)
If I am taking long-distance shots (usually wildlife or nature photography)
If you do not foresee yourself taking these kinds of photos, I generally recommend leaving the tripods behind.
It just becomes a burden if it is not necessary.
3. Master an editing software
The quickest way to take your photography game to the next level is through the editing process.
Learning how to maximize results through editing is the best way to improve your work.
Similar to choosing a camera brand and sticking to it, I believe it is best to master one photo editing software.
The only way to develop a style for your craft is to get comfortable using the same tools.
There are many photo editing software programs, and everyone has their preference.
As for me, I recently began using a photo editor for PC by PhotoWorks. Among the many things I like about this software and have gotten used to, it has features matching or exceeding other editors I've used in the past like:
I love using the Curves feature on PhotoWorks' editor. Every change is so smooth and natural. It makes using an often-complicated tool such a breeze!
I also liked the fact that it gives you the ability to automatically edit your photos with one click of a button.
Going through thousands of photos from a trip can be draining, so seeing results with one click was exciting.
As you can tell, the photos in this story were taken in dramatically different locations and on different days but could swiftly be edited using the intelligent software and the "Change Background" tool, which is unique to this software.
Even novice photographers can learn how to edit their travel photos from the get-go. The sooner you start, the better your work will become.
The best part of PhotoWorks is the affordability compared to other editing software available. Its filters are even better than top competitors at a fraction of the price!
It probably isn't the first thing novice photographers want to spend their money on, but for anyone serious about taking their passion to the next level, becoming a master editor is a must.
4. Figure out which accessories you need to bring
Lastly, as a novice photographer, I recommend taking a few trips before delving into a ton of photo accessories.
Even after five years of capturing travel experiences, I try to bring the bare minimum, which is:
Camera bag
Camera lens
SD card
Lens cap
External hard drive/ USB stick
Extra camera battery/charger
Tripod (see above)
Lens cloth
Anything more than this is a bit much, in my opinion.
As your skills advance and you become more serious about the art, you may find yourself with a bigger bag of accessories, but until then, this list should be plenty.
It's a learning process
No matter your experience level or what tools you use, your primary focus should always be to hone into your craft.
Get interested in travel photography more than just as a way to brag about your trip on Instagram. Make it essential for you.
Once you have a deep-rooted interest in capturing life and moments around the world, your skills and dedication will increase too.
Travel photography is a hobby you are rewarded with what you put into it.
So, enjoy it, and you will be happy with the opportunities it shows you.
______
This story was brought to you in partnership with AMS Software.
Planning a trip? Go Backpacking recommends: