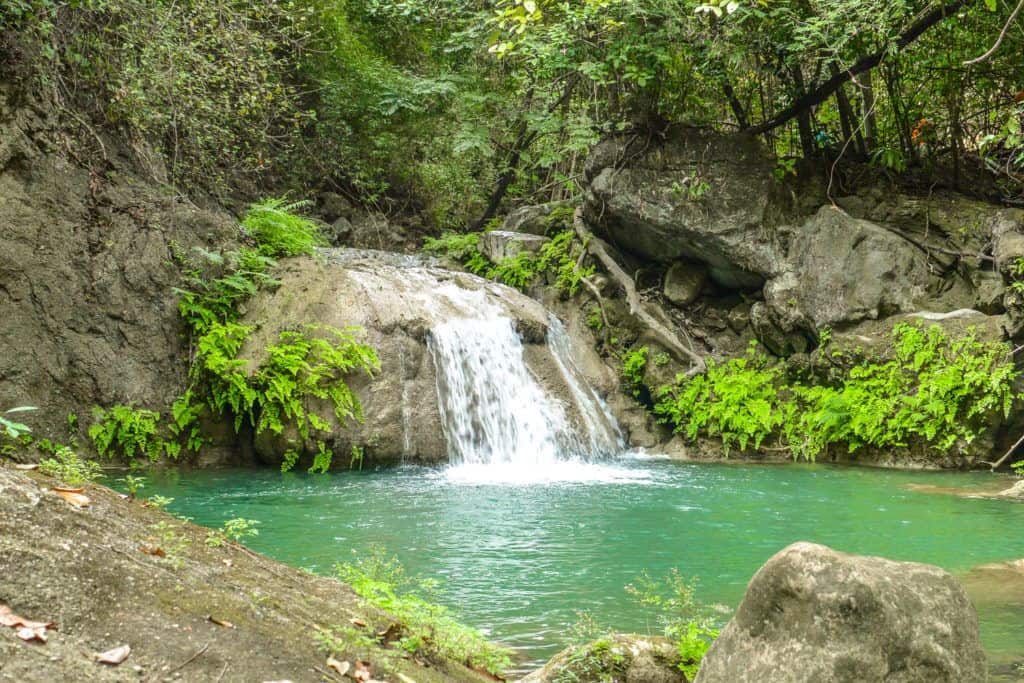 There's a common misconception that Mexico is all about beaches. I even fall prey to this assumption, and I live here.
I'll admit, when planning a domestic trip, I first think of Tulum, Puerto Escondido, Baja, Puerto Vallarta, Isla Mujeres: beaches.
Don't get me wrong; there's nothing wrong with beaches (especially not in Mexico), but this diverse country has SO much more to offer than white sands and turquoise seas.
Each of the 32 states has a little something different going on, as I learned firsthand on my trip to lush green Chiapas, home of Tuxtla Gutierrez, Mexico's capital of adventure.
I've been living in Mexico for two years, and I always thought I had to leave the country to get my adrenaline fix.
Now I know: there's no need to fly all the way to South America or to overpay for the same activities in Costa Rica if you're after adventure.
Tuxtla Gutierrez is just a short flight (or two, with a potentially awesome layover in Mexico City) away from almost any major airport in North America, and the activities come with the same safety standards, adrenaline, and beautiful surroundings, but at a fraction of the price.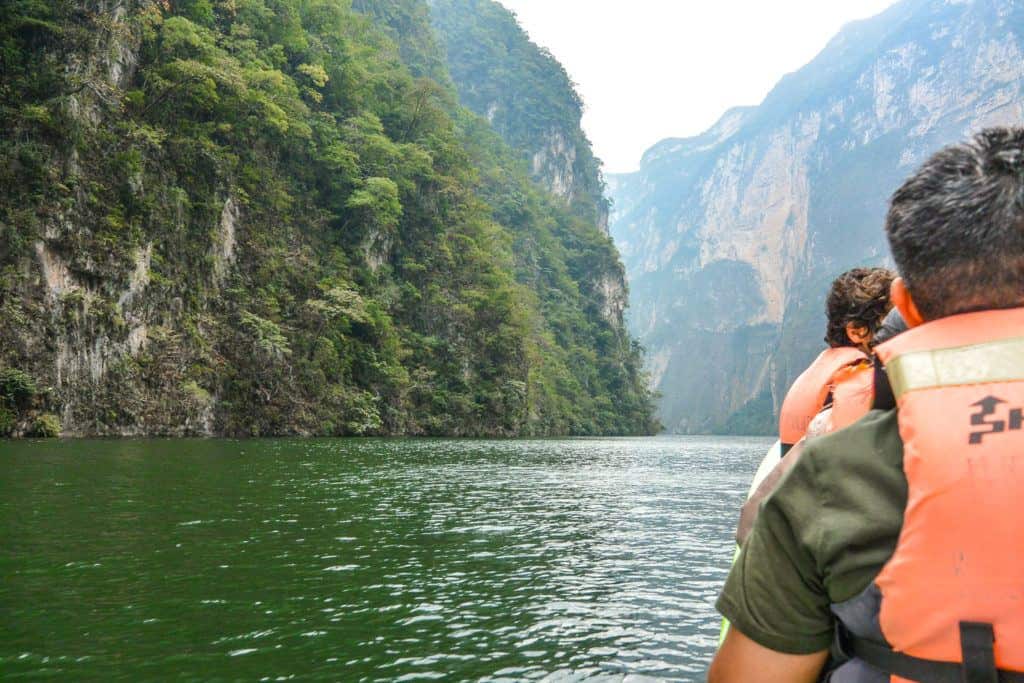 Whether you're into hiking, rappelling, bouldering, mountain biking, caving, flying, or so much more: Tuxtla Gutierrez is the place for you.
Trust me. I sampled it ALL over five action-packed, adrenaline-fueled days of adventure.
What follows are my favorite adventure activities in Tuxtla Gutierrez.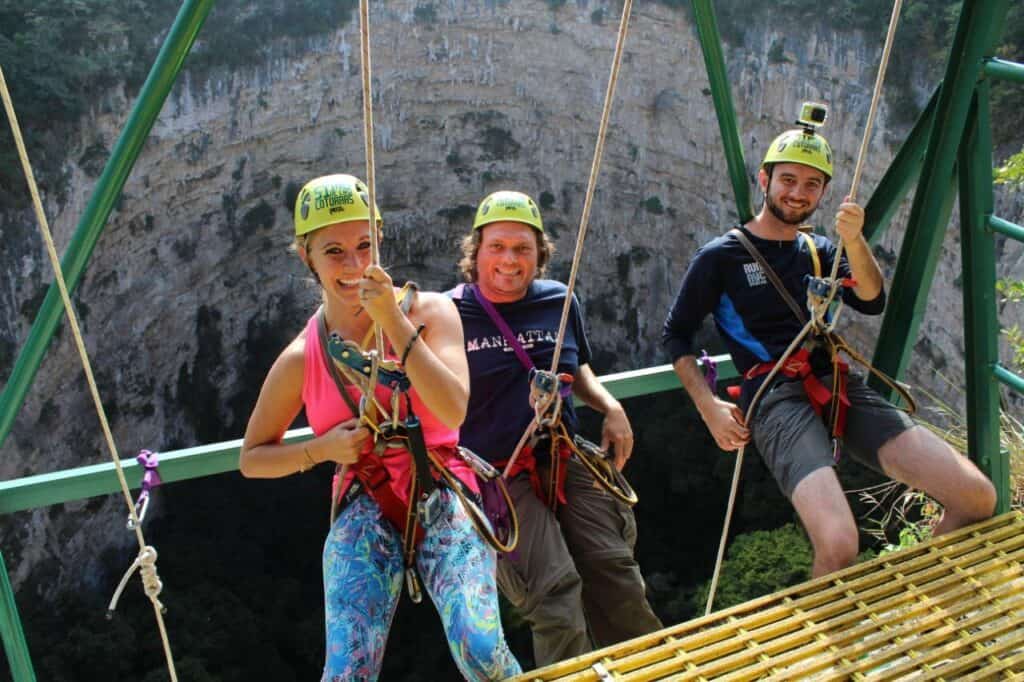 Rappelling
The unique landscape surrounding Tuxtla Gutierrez makes it the perfect jumping-off point for rappelling adventures, with cliffs and karst formations galore.
Never tried rappelling? Now is the best time to start!
Sima de las Cotorras
Translated literally as the Parrot Sinkhole. This unique formation (140 meters deep and 160 meters in diameter) is located inside the El Ocote Biosphere Reserve and was created by tectonic and erosive forces wearing away at the integrity of the limestone until it eventually collapsed.
Today, the forest at the bottom of the sinkhole is inhabited by a variety of birds, including hundreds of parrots.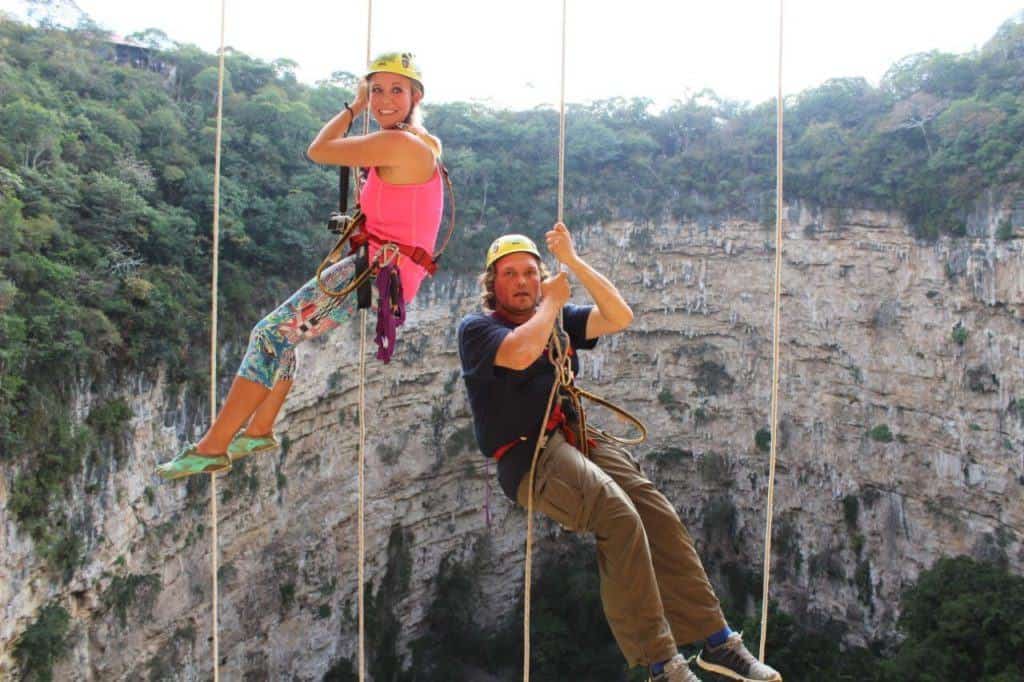 Aside from the ecological interests, it is the perfect formation for dropping yourself down via rappel.
It was my first time rappelling without using my legs to push-off of a cliff, and I have to admit I found it pretty terrifying and exciting just dangling into nothingness.
If you time your visit right (check with the guides for correct season and time of day), you can rappel during the parrots' return or departure, placing yourself in the midst of a whirlwind of hundreds of birds.
I visited Sima de las Cotorras with guides from Ecoexperiencias Chiapas.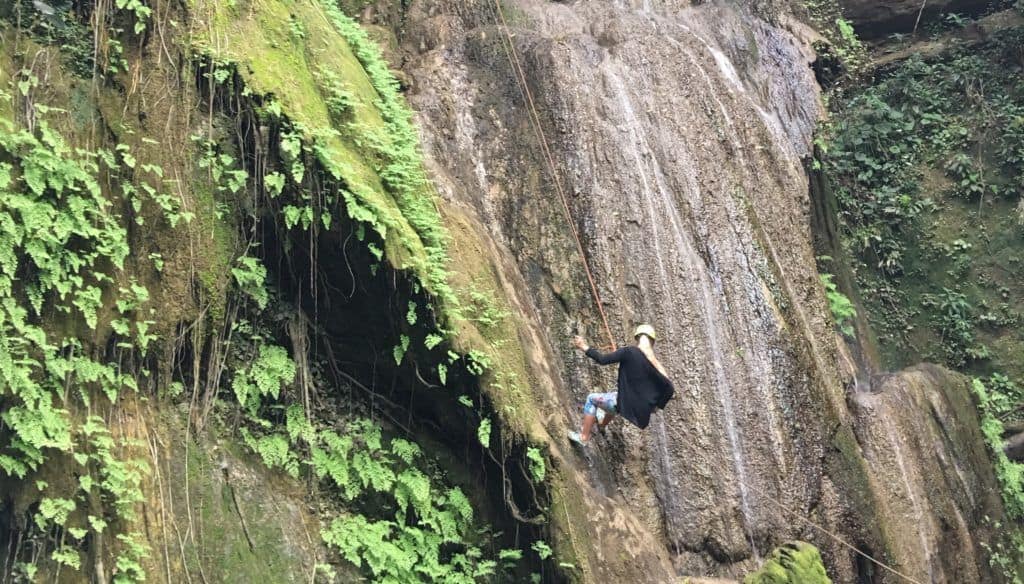 Tzimbac Adventure Park
Tzimbac Adventure Park offers a variety of eco-adventures just a short drive from downtown Tuxtla Gutierrez, including waterfall rappelling.
Never tried it? There's nothing like rappelling down a waterfall, with the greenery of the forest surrounding you, the sound of the water rushing filling the area. Adrenaline rush!
I visited Tzimbac with guides from Ecoexperiencias Chiapas.
If you want to get EXTRA adventurous with your rappelling, do it inside a cave!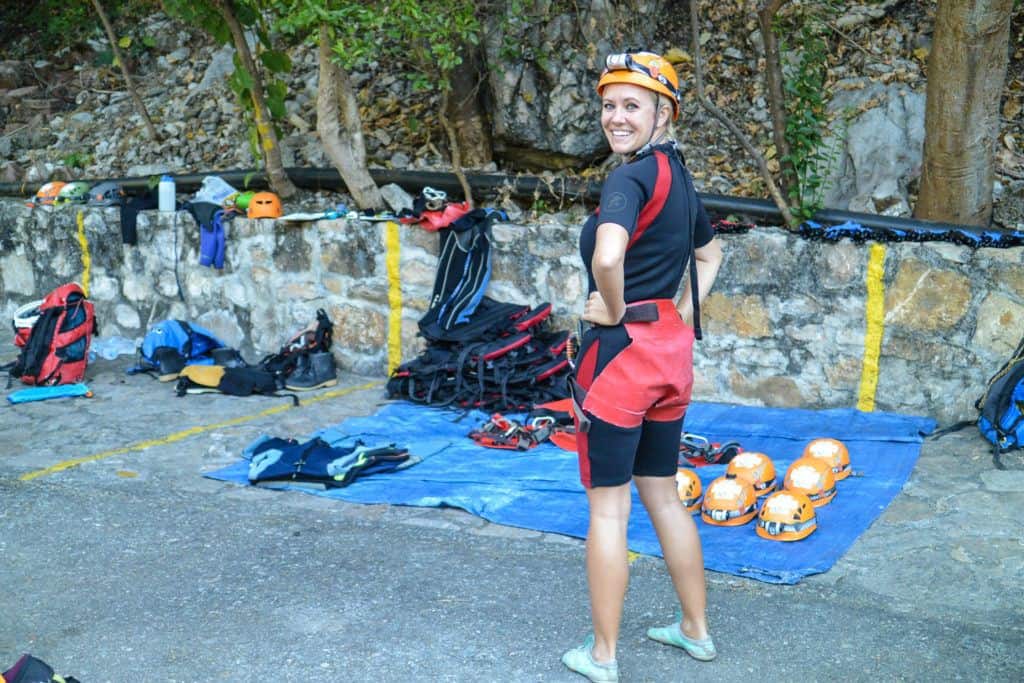 Caving
There are a variety of caves open for guided exploration around Chiapas (and the nearby states).
Whether you call it spelunking, potholing, speleology, or just good ol' caving: strapping on some gear and getting messy in a cave is just fun!
Chorreadero Waterfall
Even if you've been there, and done that concerning caving, this is something special.
Take your caving up a notch by exploring a cave with a river running through it, like the Chorreadero Waterfall cave.
Because of this unique attribute, I was able to cliff jump into pitch-black pools (after a guide tested the depth, first, of course), rappel down both wet and dry cliffs, swim through an underground river, and slide down small (and not quite-so-small) waterfalls.
If you have worries about caves in general or tight underground spaces (like me!), the Chorreadero Waterfall could be a great place to try to challenge your fears.
The cave is spacious; I didn't once feel even slightly squeezed in.
If you have a medical condition or intense claustrophobia, though, speak to one of the guides BEFORE booking.
I visited Chorreadero Waterfall with Petra Vertical.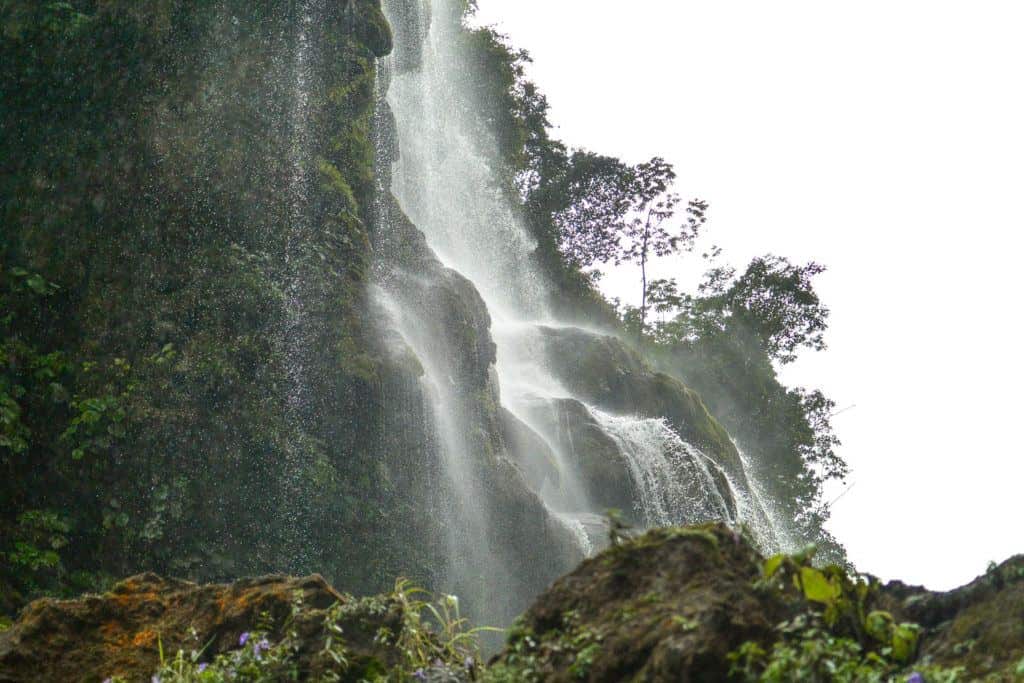 Hiking
One of the things to keep in mind about hiking around Chiapas is that going with an experienced local guide is ALWAYS the best choice.
The rocky, bouldered terrain means you'll frequently be scrambling over huge rocks and near cliffs, sometimes needing a rope to either pull yourself up or gently rappel down.
It's an absolute blast, and way more interesting than a typical flat walk, but you don't want to risk injury or a fall doing it alone, especially as cell reception isn't too great in case of an emergency.
Aguacero Waterfall
The Aguacero Waterfall hike is one of my favorites, for the not-so-surprising ending.
This fairly straightforward hike (that includes a section of supposedly 700 steps: feels like less going down, feels like more going up) offered incredible views and the BEST reward at the finish… an enormous waterfall!
Have you seen Fern Gully?
This place is Fern Gully come to life.
There were locals overnight and day camping at the bottom and seems to get more popular as the day goes on, so showing up early would be essential for anyone who wanted a secluded experience.
I visited Aguacero Waterfall with guides from Ecoexperiencias Chiapas.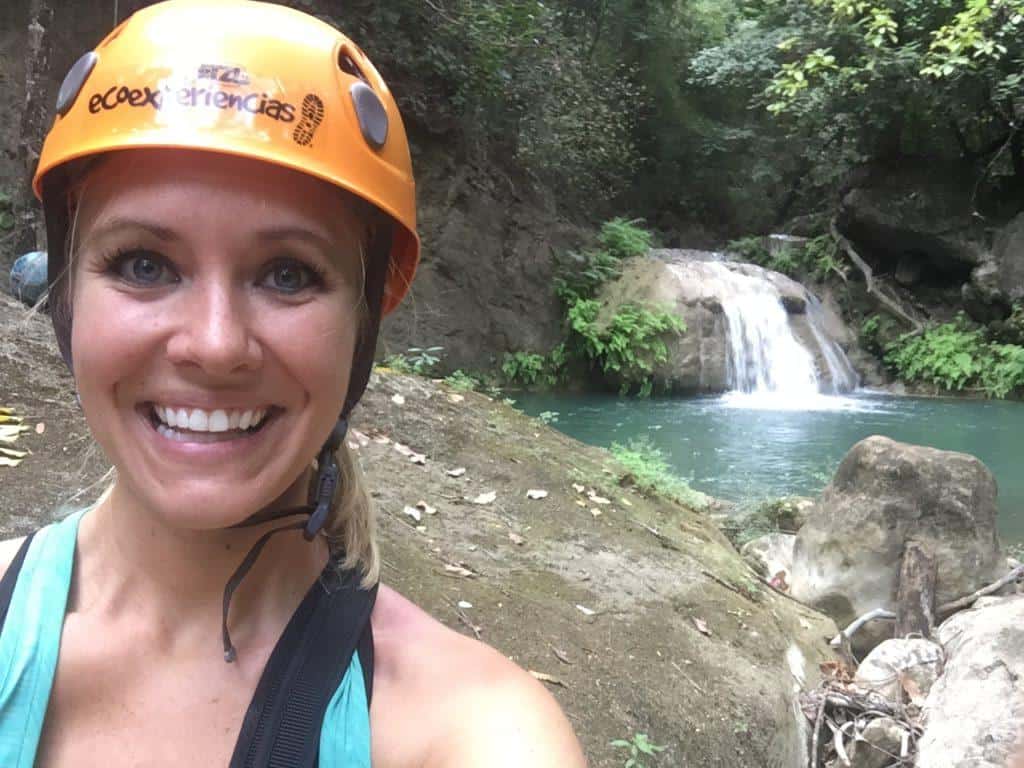 Cañada Muñiz
This five-hour hike from the road to the Sumidero Canyon river was one of the more difficult I've undertaken.
You KNOW it's going to be a hard hike when you're asked to put on a helmet, and there's a Red Cross paramedic accompanying your group!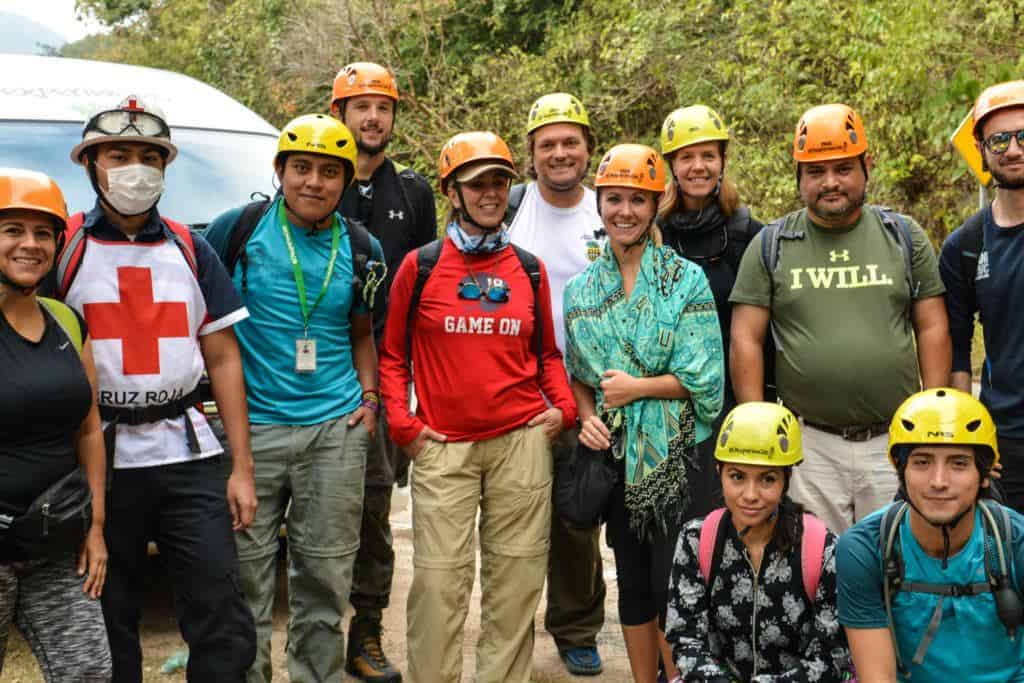 It required climbing over boulders, using a rope to balance while walking down a cliff face, and a lot of time in the stream (I was thankful for my Vibram shoes that can get wet without getting slippery).
At various points, I encountered biting ants and somehow disrupted a wasp's nest, resulting in sharp stings all along my backside.
Still, it was honestly worth it for the incredible views and intense natural experience.
I visited Cañada Muñiz with guides from Ecoexperiencias Chiapas.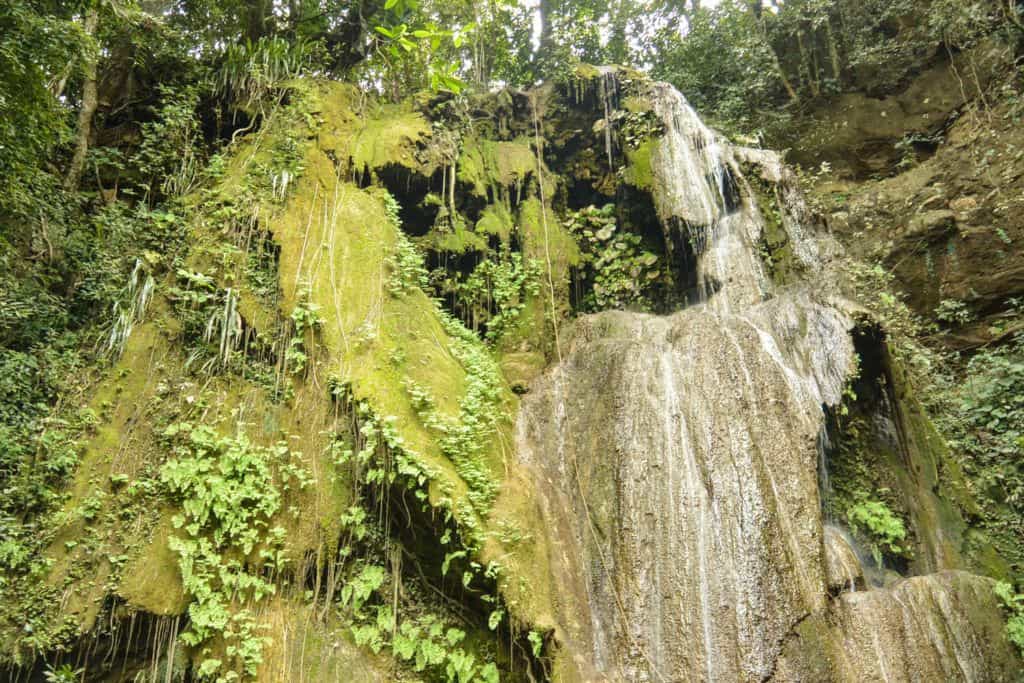 Tzimbac Adventure Park
Tzimbac has more than rappel adventures, offering hikes through the expansive property.
I was able to see enormous spiders (eek!) and some birds, as well as interesting rock formations and a lot of greenery.
I visited Tzimbac with guides from Ecoexperiencias Chiapas.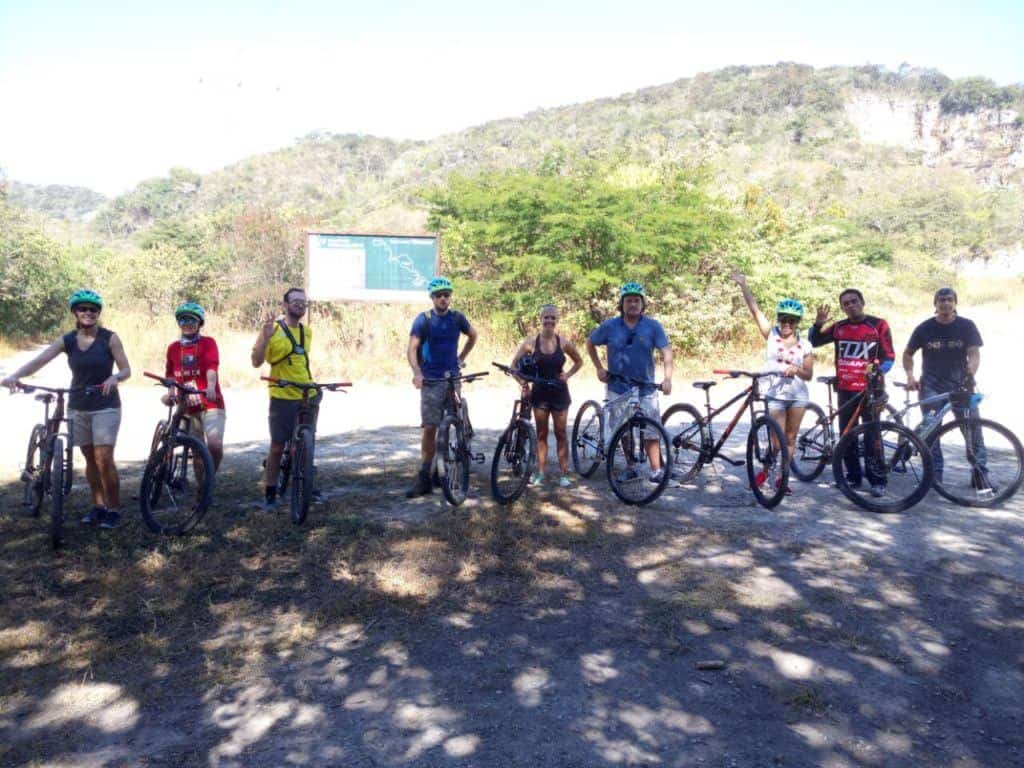 Mountain Biking
The hills of Chiapas make for an intense biking experience (quite different depending on if you're going up, or down) with some fantastic views.
Sumidero Canyon
I went for a 16km road bike ride along the Sumidero Canyon.
I'm not the best biker in the world (blame these short stubby legs of mine), so having periodic viewpoints like the one below located along the route as excuses (er, reasons) to stop and take a break to admire the view was much appreciated.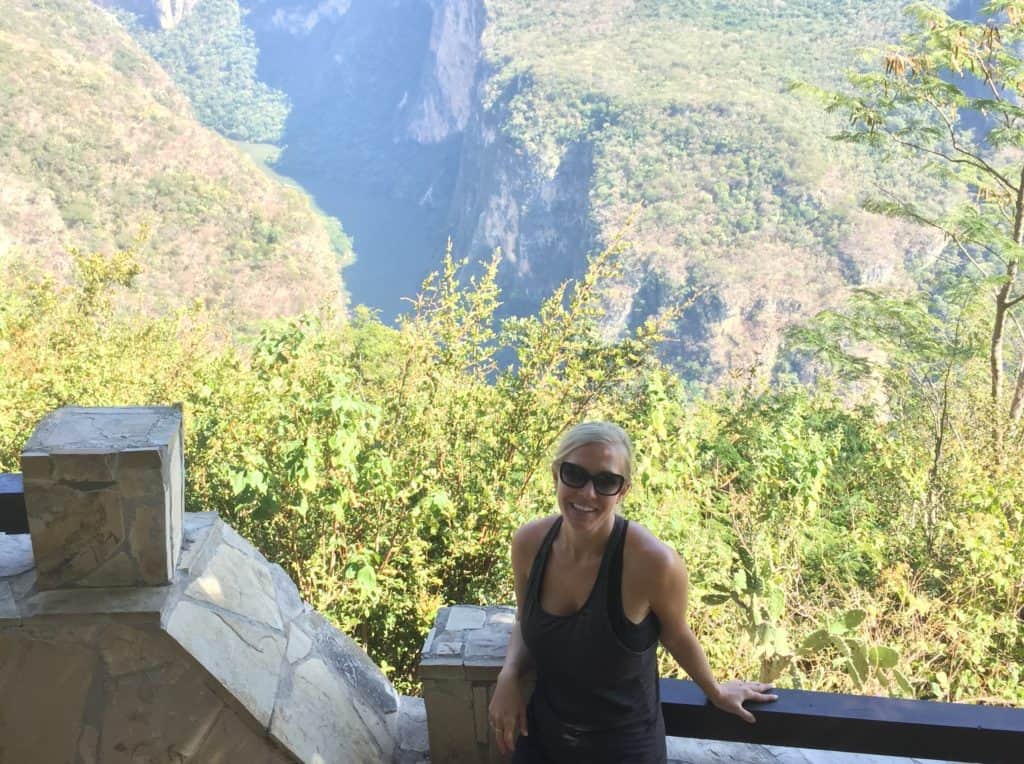 I visited Sumidero Canyon with guides from Enbiciando and Ecoexperiencias Chiapas.
Flying
I'm not a big plane fan.
Aside from being afraid of the dark, the underground, deep water, heights, spiders (and probably a few others I'm forgetting), I'm terrified of flying.
I'm on a flight at least a few times a month (for several years now), but I still can never sleep the night before.
I've found that one of the best ways to conquer (or at least, lessen) fears is through understanding and experience.
What better way to work on a fear of flying than to jump in an ultralight plane?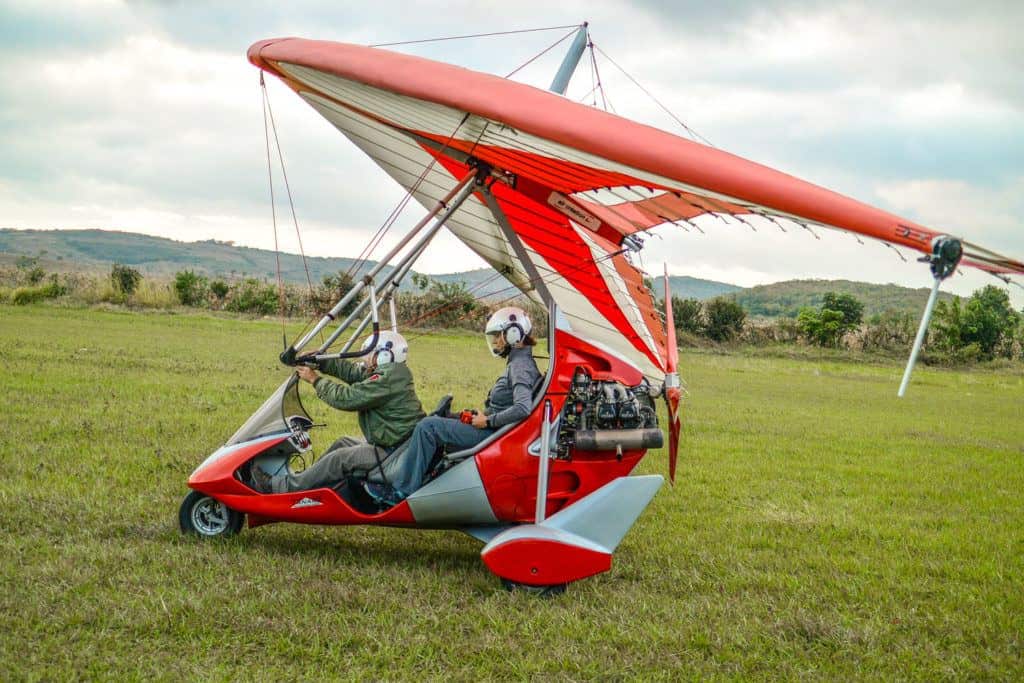 Valle Bonito
I visited the Valle Bonito flight club to experience ultralight flights for my first time.
Full disclosure: I didn't go up on a flight this time because darkness had arrived.
I did, however, get to see and touch the plane, and watch flights take off and land from up close.
At this unique flight club, you can take ultralight flights, or even learn to fly one yourself with the help of certified aviation instructor "Chino."
I visited Valle Bonito: Club de Vuelo with Richie "Chino" Gomez
How about it – when will you be visiting Mexico's capital of adventure?
---
My trip to Tuxtla Gutierrez was hosted in partnership with Go Backpacking, Tuxtla Gutierrez Tourism, and ATMEX. All opinions are my own.
I'm a travel blogger and serial expat currently based in Puebla, Mexico. My passions are sustainable adventure and cultural travel, especially in Latin America. You can find more of my writing over at Joy And Journey.
Planning a trip? Go Backpacking recommends: