Winter holidays to the Greek island of Rhodes are becoming a standard fixture for many holidaymakers looking for sun, sea, and sand during harsh winters.
Rhodes is a beautiful Mediterranean island that boasts spectacular sandy beaches and crystal clear waters.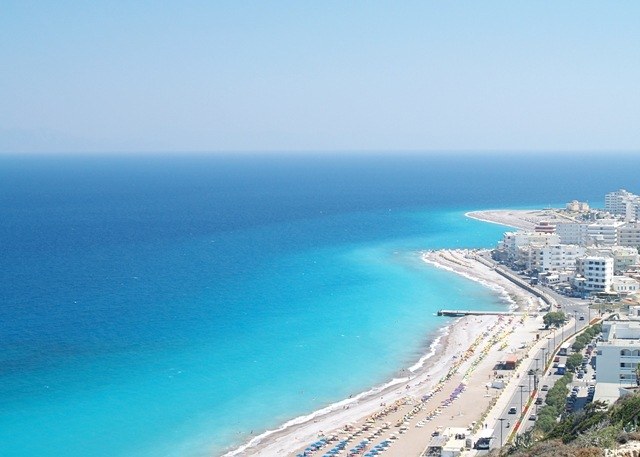 With numerous attractions and architecture dating from 200 BC, Rhodes' historical and religious sites make it a city that must be explored!
Rhodes' Old Town provides its visitors with an abundance of historical attractions.
With traditional street lamps and a medieval street look to complement its traditional shops and stalls, there is something for everybody, from traditional local jewelry to pottery.
Known for having the best shopping, Rhodes' Old Town also provides a range of modern and classic antique goods.
Outlets selling wine and traditional Greek olive oil and gift shops selling cheap souvenirs are also available in the Old Town.
Located not too far from the Old Town is the stunning beach of Faliraki.
With sunbeds, umbrellas, restaurants, sports facilities, and beach bars, Faliraki beach is perfect for holidaymakers looking to soak up the endless rays of sunshine and partake in adventurous watersports.
Watersports such as scuba diving and surfing are key activities that make this Mediterranean island a top holiday choice for families, singles, and couples.
Top attractions include the ancient Hellenic acropolis of Rhodes, which sits on a hill in the western part of Rhodes.
Once consisting of prominent temples, public buildings, and underground vaults, this famous attraction dates back to the 2nd century BC and continues attracting numerous tourists to its ruins.
As one of the liveliest islands in Greece, Rhodes provides a varied nightlife with dance clubs, bars, and bouzouki clubs.
Additionally, there are several dance theatres for those looking for different entertainment.
The town of Rhodes is picturesque, with many wonders, archaeological sites, and natural beauty spots. The best beaches are located on the east coast between Faliraki and Lindos.
Holidays to Rhodes are increasing in popularity. As winter gets colder, many holidaymakers flock to the Greek islands, and Rhodes remains a top holiday choice.
This post was written by a guest contributor. Please reference the author's byline in the post above for more information. If you would like to guest post on Go Backpacking, please read our submission guidelines. For information on advertising opportunities, go here.
Planning a trip? Go Backpacking recommends: