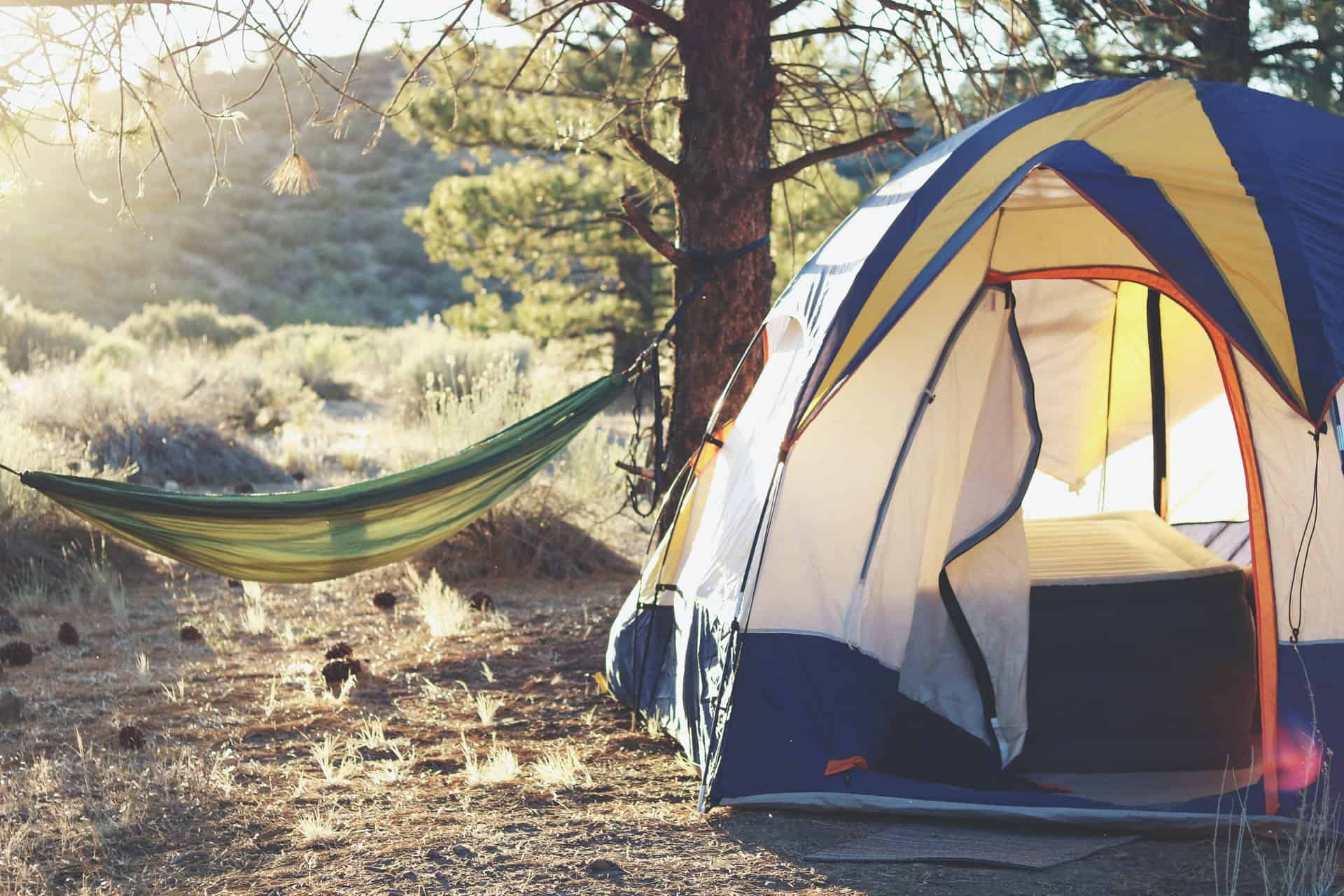 Camping is one of the most enjoyable ways to spend a weekend with close friends and family members.
However, it's generally not something you decide to do on a whim. You'll need to plan ahead if you want to enjoy your camping trip to the fullest.
This can make it seem like a daunting activity, but if you're willing to put a bit of time into gathering some camping supplies and equipment, you'll find that camping can be a safe and laid-back activity that doesn't require a huge amount of effort.
And to help you out, we're going to cover 12 of the most important camping essentials to carry with you in 2021.
What to Bring Camping
1. A Good Tent
We could write an entire blog post about picking a tent, but to keep things simple, here are some tips on picking a good one.
Don't skimp on your tent. It's the thing that will keep you safe and dry when you're camping, so make sure that you invest a bit more into buying a high-quality tent.
Tents are rated for seasons. Pick the right kind of tent for the time of year that you plan to go camping.
Consider how much space you're going to need based on how many people are coming with you.
Always look at reviews from experienced camping enthusiasts. Don't just look at Amazon reviews!
Your tent should take up a sizable amount of your budget because it's one of the most important aspects of a successful camping trip.
If you don't spend more on a quality tent, don't be surprised if it collapses after the first night and ruins the entire trip.
2. Sleeping Options
You typically have a few sleeping options to choose from when you go camping, but sleeping bags and air mattresses are the two most common.
A sleeping bag is the go-to because it's small, it's quick to set up, and it takes up less space.
An air mattress will require an electronic air pump, and you'll also need blankets and pillows. However, the advantage is that it's a lot more comfortable and a closer experience to a real bed.
Whatever you choose, make sure that it fits in your pack or vehicle so that you don't run out of space for other things.
3. Cooking Equipment
"Cooking equipment" is vague, and the essentials you need to take will generally revolve around your personal needs.
For example, if you plan to eat pre-packaged meals, then you really only need to boil some water which can simplify things.
Some camping meals don't require extra utensils or cooking equipment, and you can heat it with the supplied items or eat it cold.
However, if you plan to bring a vehicle and have plenty of space, then you could take everything from a gas stove to pans and even fresh ingredients that are stored in a cooler.
It's really down to personal preference and how much space you're willing to dedicate to food.
4. A Power Station
A power station is another item that is down to personal preference.
Some people enjoy the idea of having a fully charged power station with sockets and plenty of charging options, but it's not something you're going to carry around in a backpack.
This is more for campers who will travel with several people and will have a car, van, or RV they can use to haul things around.
If you're going to be running other electronics and have entertainment planned that makes use of electricity, then a power station is a must-have for camping in 2021.
However, if you're trying to pack light or don't plan to use any electronics, it's fine to omit this item.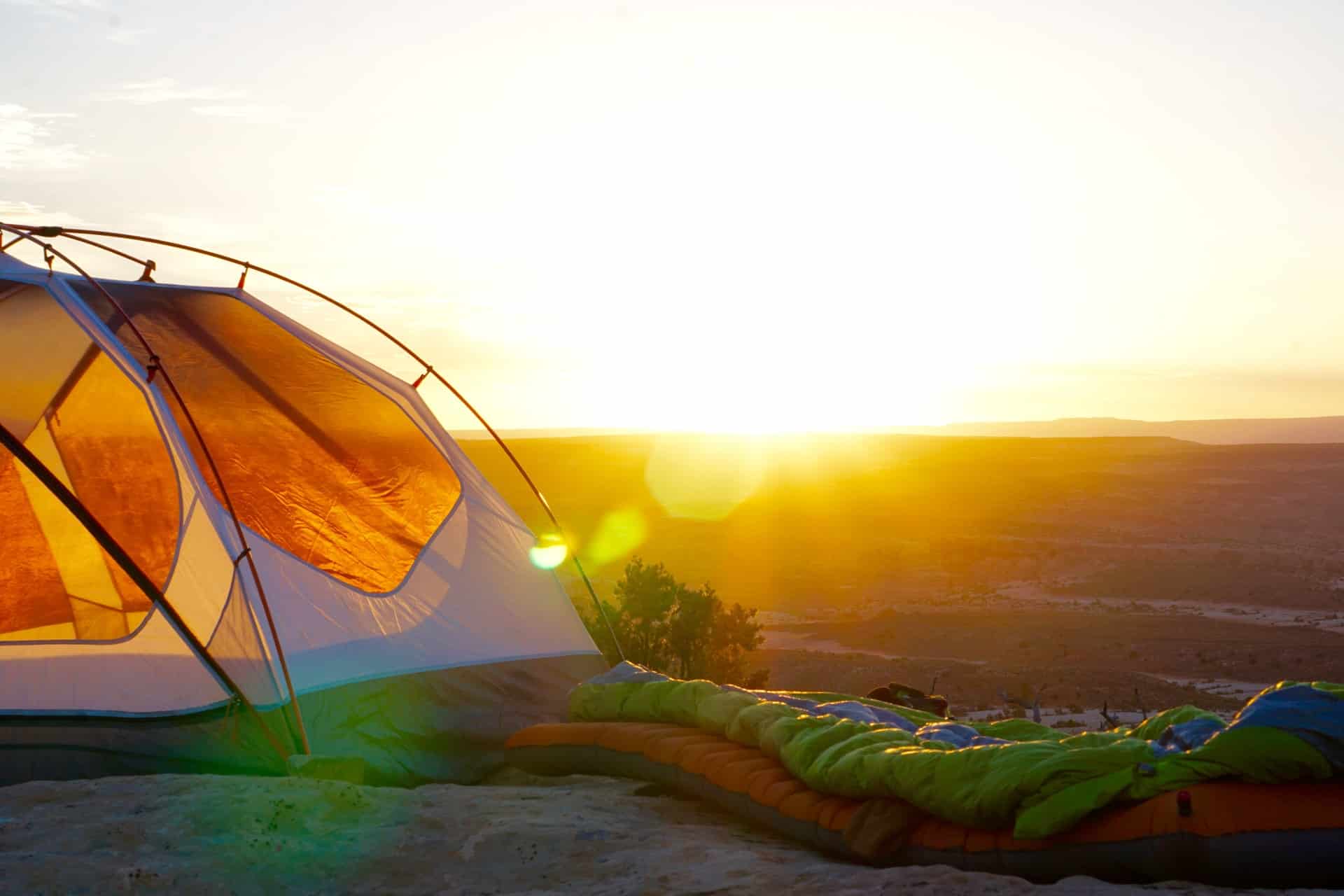 5. Power Banks
Camping in 2021 involves a smartphone. No matter what people say about unplugging and getting away from technology, not having a smartphone is a bad idea for first-time campers as it's essential for helping you stay safe.
Having a power bank or two ensures that you can keep your phone charged to access its GPS for maps or even contact other people should you be lost or in trouble.
Make sure you charge up your power banks before you take them out on a camping trip.
6. Cleaning Equipment and Supplies
Cleaning supplies are important but often forgotten. Whether cleaning off some mud from your boots or having toilet paper, it's a good idea to carry a few basics to help you stay clean.
If you have plenty of space in your backpack or plan to travel in a car, then you can take extra luxuries such as shower gel (especially if you plan to take a portable shower with you) and a spray bottle for cleaning your equipment.
However, if you're packing light, something simple like a pack of wet wipes should be enough.
It can also be important to take some antibacterial supplies, especially if you plan to travel and camp during a pandemic.
Hand wipes are good to have, and sanitizing gel can give you peace of mind when you need to head into a store.
7. Camping Chair
Camping chairs are surprisingly comfortable and can fold up into a minimal shape, making them a great option even if you only have a single backpack.
Camping chairs can give you a dry surface to sit on, and it's generally a lot more comfortable than sitting on a log or the ground.
Even if you plan to be on your feet for most of the trip, a camping chair is still a great item to have and will add a lot more comfort to your trip.
8. First Aid Kit
We all pray that nothing goes wrong on our camping trips, but if somebody is injured or cut, it's a good idea to have a first aid kit with you to help clean wounds and patch up cuts.
First aid kits should also contain some basic medication such as painkillers if someone is feeling uncomfortable.
Stomach medication can also help if you eat something bad.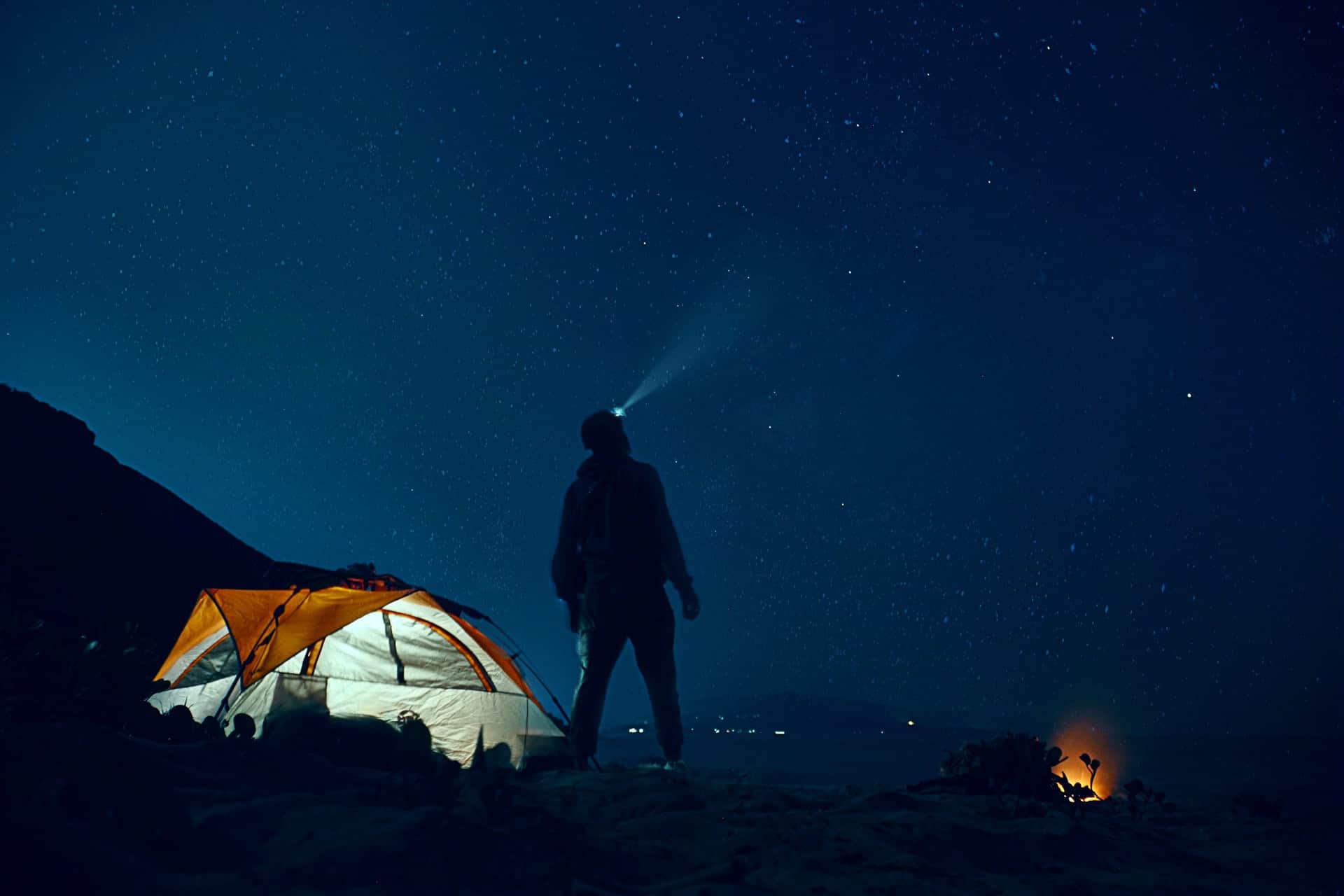 9. Multitool or Swiss Army Knife
A small multitool or Swiss Army Knife is a small and helpful little tool to have around, thanks to all of the features it comes with.
Whether you need to cut something, open a bottle, trim your nails, or even tighten some screws, a Swiss Army Knife is incredibly convenient and something that you should always keep in your camping bag.
These are relatively inexpensive and will help you more times than you'll realize. It's definitely worth investing in a good-quality multitool and even keeping a spare in your car.
10. Flashlight
A flashlight helps when the sun goes down, and you need a source of light so you can see what you're doing.
It might be tempting to use your phone or even your car's headlights, but we highly recommend against those options.
Using your phone for a flashlight drains the battery, and your car's headlights can be a little overkill.
You might also want to consider some extra flashlight batteries from brands such as EcoGearFX.com to ensure that you can always keep it running.
While flashlights do last a very long time on a single battery charge, having a spare or two for emergencies doesn't take up much space and can be very convenient.
11. Insect Repellent
Camping usually takes place in nature, which means you're going to encounter a few bugs and insects.
This is just a natural part of camping, but there are plenty of ways to keep them at bay.
For starters, make sure you have some insect repellent with you to keep them away from your body but also your camping bag and your tent.
If you want a more drastic option, you can also have a net for your tent to filter out all of the larger bugs and insects.
If you're not keen on bringing chemicals with you, then there are natural insect repellents that you can use, such as lavender, lemon eucalyptus oil, and tea tree oil.
12. Sun Cream
Sun cream is the last essential that we'd recommend you take. Camping involves a lot of hiking and walking around, and this means you'll be exposed to the sun for the majority of the day.
Keep a small bottle of sun cream for yourself, or bring a large one to share with your friends and family members.
This will help you stay safe from the sun and protect your skin during those long days.
_____
This story is brought to you in partnership with EcoGearFX.com.
Planning a trip? Go Backpacking recommends: