With stunning beaches and laid-back vibes, it's very hard not to enjoy a break in the Caribbean.
However, experienced backpackers often look for something more than the average resort-style package.
Whether it's diving with wild dolphins, drinking coffee in Jamaica, or flying through a rainforest on a zip-wire, here are five ways to get the most out of your Caribbean adventure.
1. Dive With Wild Dolphins in the Bahamas
There are great places to dive across in the Caribbean, but one of the best has to be Bimini Island in the Bahamas.
It is one of only a handful of spots in the world where you are almost guaranteed to swim with wild dolphins—a once in a lifetime experience.
2. Immerse Yourself in San Juan Culture
Puerto Rico is known as "the island of enchantment," and nowhere is the extraordinary blend of Spanish and American cultures so evident than in the region's capital, San Juan.
The city's old-style colonial architecture is a testament to a rich historical past.
Explore the old town and take a trip to some of the diverse modern neighborhoods, where you'll find restaurants, galleries, and plenty of nightlife.
3. See the Jungle by Zip-wire in St. Lucia
Many visitors to the Caribbean stay on the beaches, but you will find rainforest and mountainous terrain if you venture a little inland.
Not for the faint-hearted, the zip-wire in St. Lucia is a 500-foot long run that takes you 30 to 50 feet above the forest canopy.
This is possibly the best way to experience the island's lush inner landscape, as long as you don't have vertigo.
4. Have a fresh cup of coffee in Jamaica
Jamaica's Blue Mountain Coffee is world-renowned, and what better place to try a cup than right in the middle of the mountains where the best coffee beans are harvested?
Lying just north of Kingston, the Blue Mountains take on average around two hours to conquer, with spectacular views from the top.
Visit one of the coffee farms on route for a fresh brew and a tour of the estate.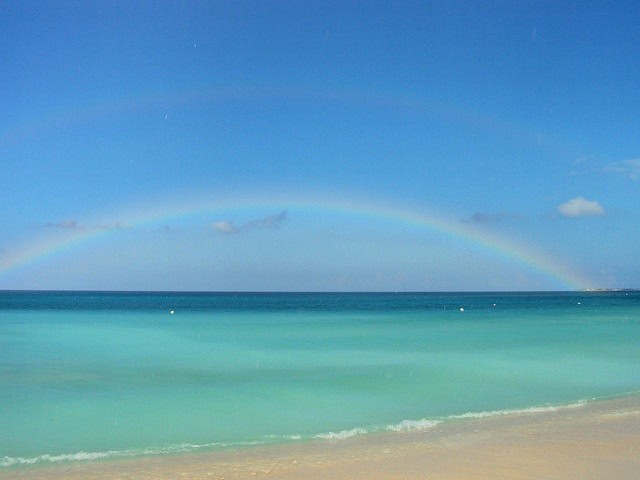 5. Swing in a Hammock on Seven Mile Beach
Ok, so the list wouldn't be complete without throwing in a beach in the Caribbean, and this one is regarded as one of the best in the world.
Situated on Grand Cayman Island, Seven Miles is only five and a half miles long, but with sand this white and sea this clear, who's counting?
With picture-postcard scenery, breathtaking nature, and vibrant culture, the Caribbean offers a lot. You just need to know where to look.
________
This post was brought to you by TUI.
This post was written by a guest contributor. Please reference the author's byline in the post above for more information. If you would like to guest post on Go Backpacking, please read our submission guidelines. For information on advertising opportunities, go here.
Planning a trip? Go Backpacking recommends: