As backpackers, our mantra is sacrificing while traveling. This means searching for a cheap place to stay in all destinations we travel to. In some parts of the world, this is easier than in others.
Below, you will find our guide to finding affordable accommodation while traveling.
Factors to Help You Find a Cheap Place to Stay
First, you must know there are factors which will make any accommodation you choose cheaper.
Once you know these and are willing to sacrifice any of them to save some bucks, you will already be expanding your budget in other areas of your travels.
Location
No matter where you are traveling, the location of your accommodation is always an affordability factor.
Of course, if you want a hotel in Times Square in New York City, it will be more expensive than a hotel on the city's outskirts, like across the bridge in Jersey City.
If you choose to save money this way, make sure it will be worth the time you sacrifice on local transportation to get to the city center wherever you are.
If you only save a few bucks on accommodation by staying a few miles out of the city, but transportation to get into the city costs a few dollars, you might want to reconsider.
Time of Year
Around the world, the busiest spring and summer travel seasons range from May to August.
During this time, prices are higher, lines are longer, and beaches are more crowded because the weather tends to be warmer.
It's the season people traditionally plan their vacations around.
Alternatively, you could travel in the months preceding or following the high season and save big.
These are called "shoulder" seasons because they fill the gap between the high and low seasons.
For example, Dave visited Japan for ten days in February, which is the winter season.
He Couchsurfed in Tokyo and was happy to find the hostel dorm he stayed at in Kyoto was 50 percent off because it was the low season.
In total, he spent less than $200 on accommodation to visit one of the most expensive countries in the world.
Privacy
For some, accommodation with privacy is a big deal. Others willingly invite the socializing. No matter where you stay, you will always have the option for more privacy.
For example, you can stay in a private room or a dorm with anywhere from a few to 25 other people in hostels.
However, privacy comes at a premium in hostels, so you can expect to pay a higher nightly rate for dorm rooms with fewer beds.
A 12-bed dorm will be cheaper than a 4-bed dorm. However, dorm room design and occupancy can vary.
I have often stayed in an empty dorm room during the off-season and had a room to myself.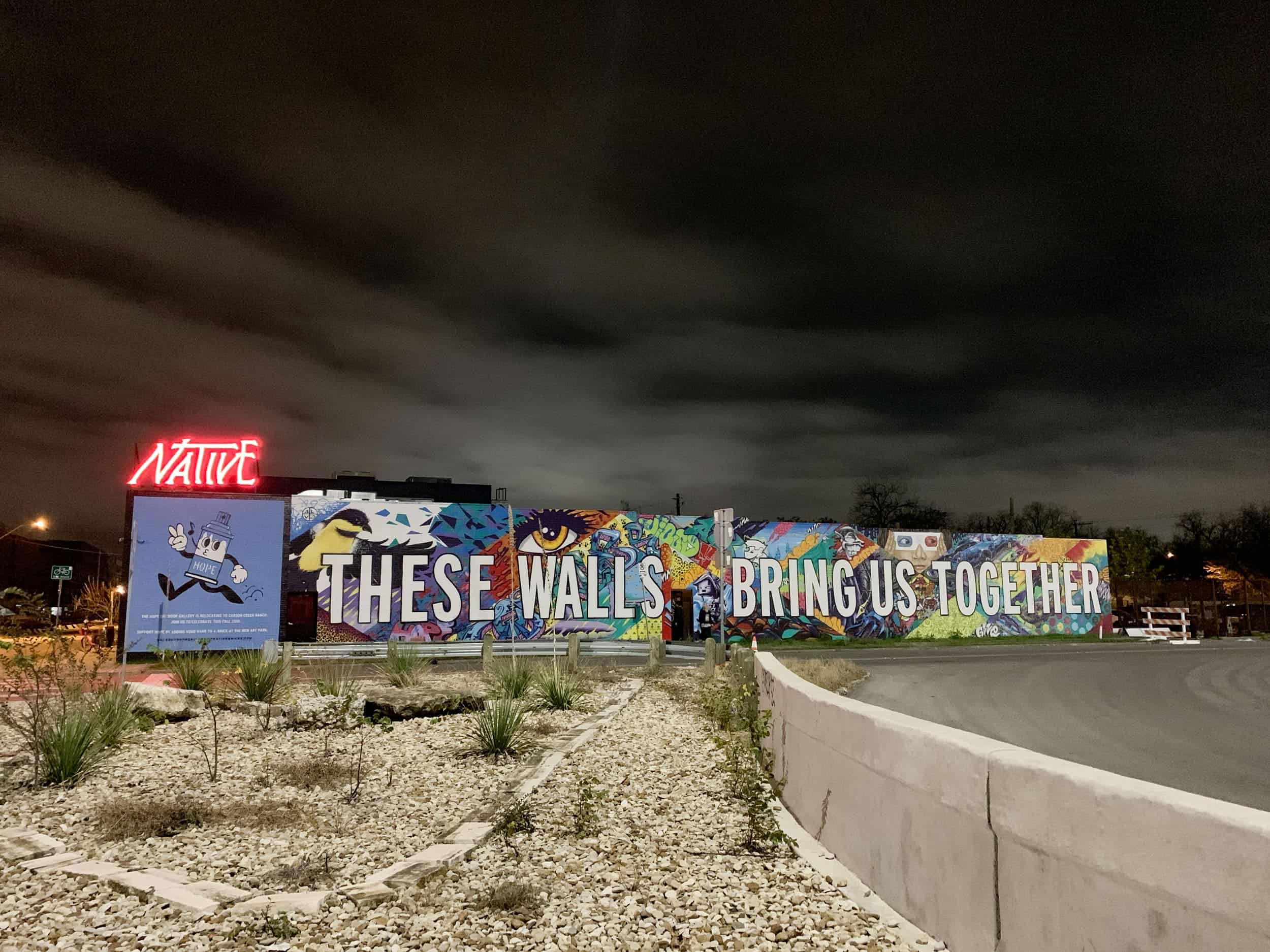 Types of Accommodation
Traditional Options
Generally speaking, traditional accommodation options refer to the options on a travel booking search engine such as Booking.com.
Hostels
Many people who have never stayed in a hostel may have the wrong idea of what amenities a modern hostel has to offer.
Often, a hostel has more to offer the average traveler than a budget hotel.
With the availability of a full kitchen, shared spaces, capsule sleeping arrangements, bars (with happy hours), tour services, swimming pools, large communal bathrooms (and private), complimentary breakfast, and more.
There is so much that hostels can offer which regular hotels cannot.
If you are hesitant to try hostels because of outdated cliches and horror stories from your parents, I suggest giving them another shot.
Hostel stays are at the core of many backpackers, and you might end up, like me, appreciating hostels as your favorite part about traveling!
Pro tip: The best platform for booking hostels is Hostelworld, where you can read customer reviews and compare prices and options easily.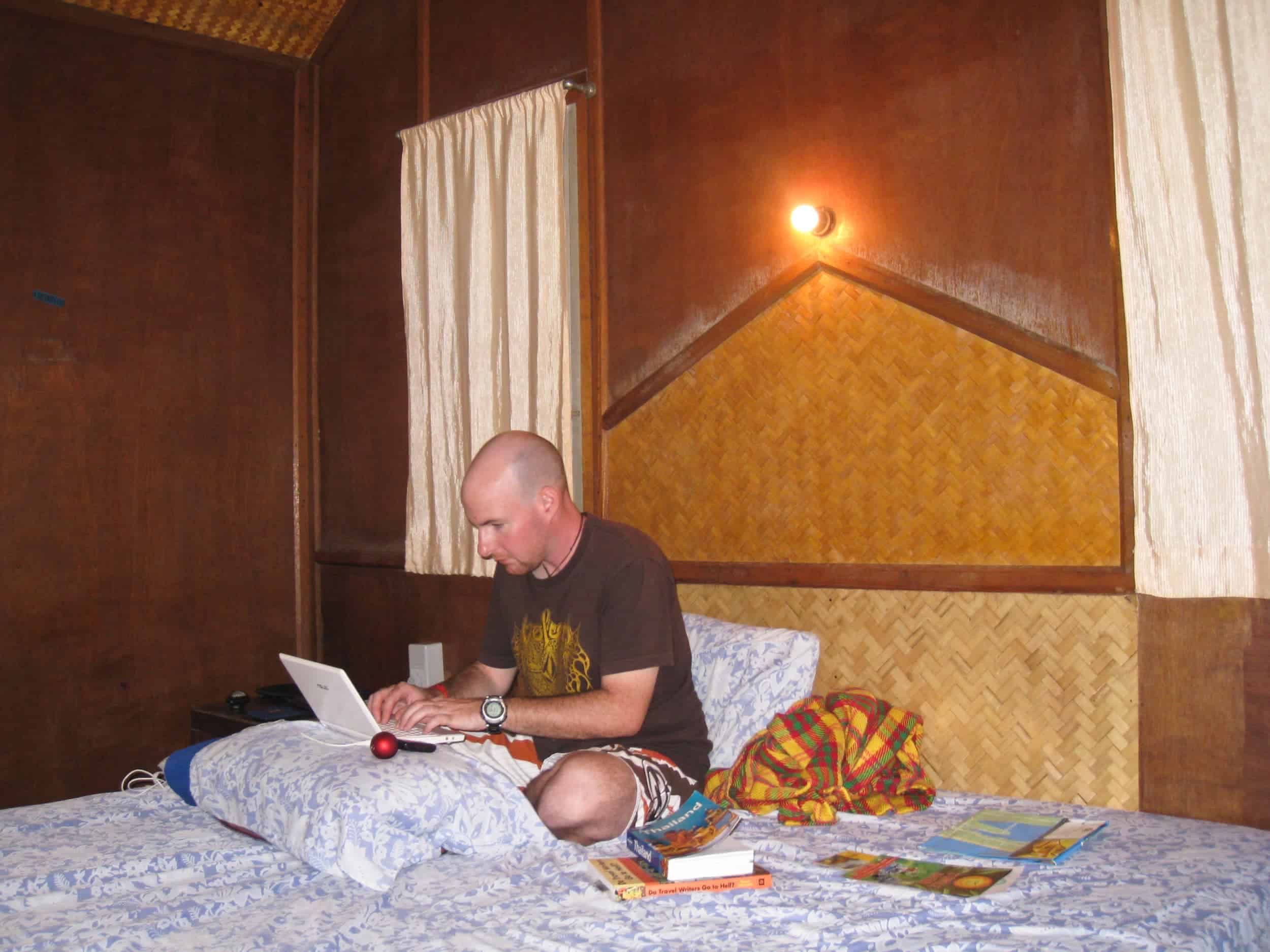 Bungalows
Especially popular in tropical climates, bungalows are an affordable option for the minimalist traveler.
Though there are expensive luxury bungalows, options for backpackers usually provide a bed with a fan (sometimes A/C) and a basic bathroom.
The grounds of these bungalows are usually the most significant benefit as the minimalist aspect allows them to be in pretty neat locations like rainforests, mountains, and rice patty fields.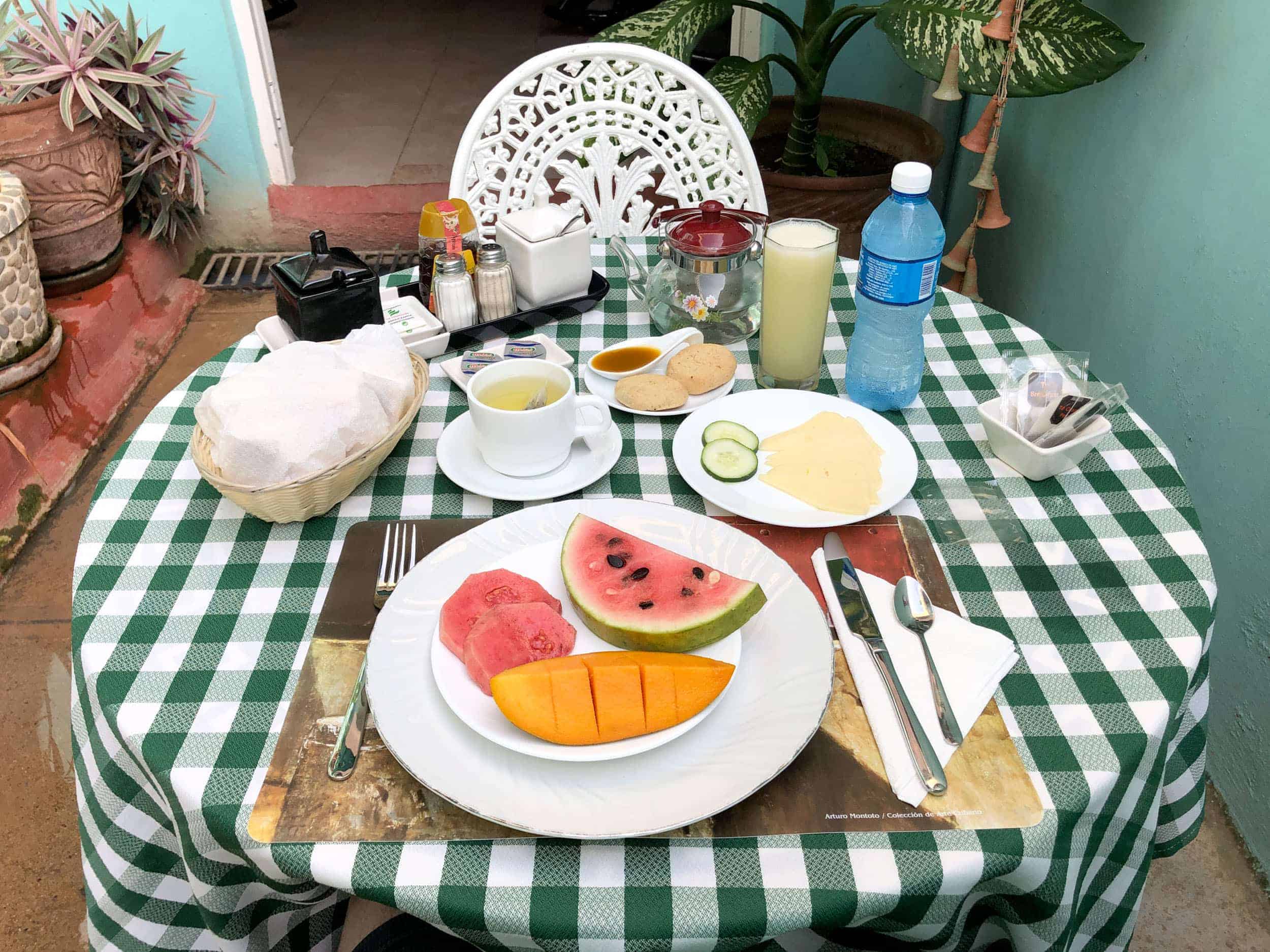 Homestays
Homestays are very common in Asia. This option offers access to a private bedroom and bathroom and usually a shared kitchen and common area.
The unique part of this is you get the comfort of your own space plus a space to share with other travelers.
In addition, a local family usually lives on these properties, so you will also get a bit of a cultural experience.
Now that Airbnb has arrived in Cuba, renting rooms through the platform allows you to stay in a Cuban family home. Often, the family will offer to provide one or more meals for a cost.
Guesthouses
This is a popular option in some parts of Africa, usually offering an entire apartment-style space with a kitchen, a bedroom or two, and living space. These are great options when traveling with others.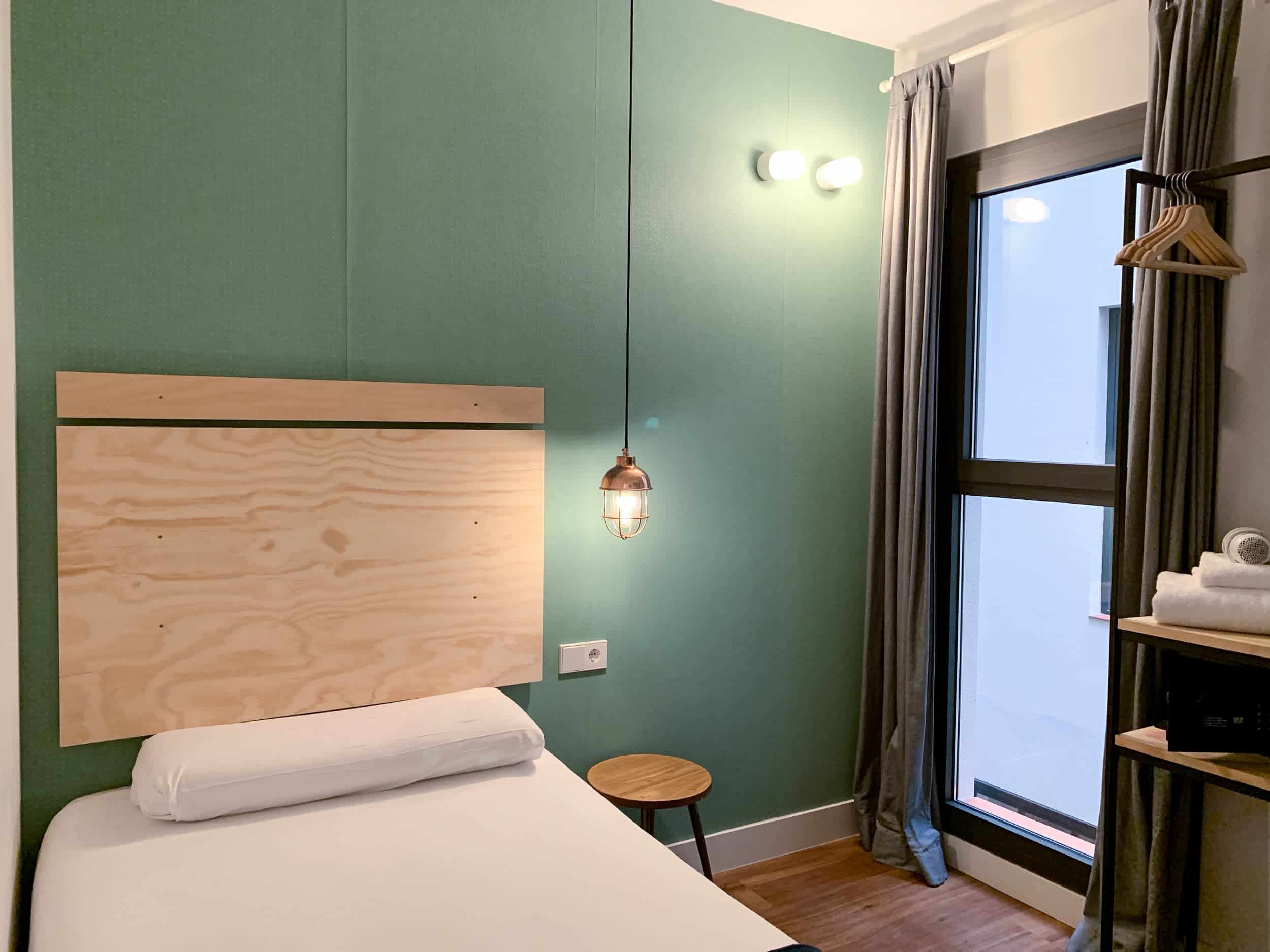 Hotels
Everyone is familiar with hotel stays. This is often cost-prohibitive for solo backpackers, but if you are traveling with a friend or two, you might be able to find an option that fits your budget.
In Southeast Asia, you would be shocked at how cheap a single or double room could be in an average hotel.
Alternatively, if you collect travel points, hotel stays are great for adding to your point savings.
Camping
You may not find as many camping opportunities on a booking portal such as Booking.com, but they exist. If you are an outdoorsy person in a climate that suits you, this is an excellent option to save money while traveling.
Reserve America is an excellent booking platform for those looking to camp exclusively in America.
The only drawback is you usually have to bring a tent or rent one, which would bring accommodation costs up to a similar price as one of the other options listed above.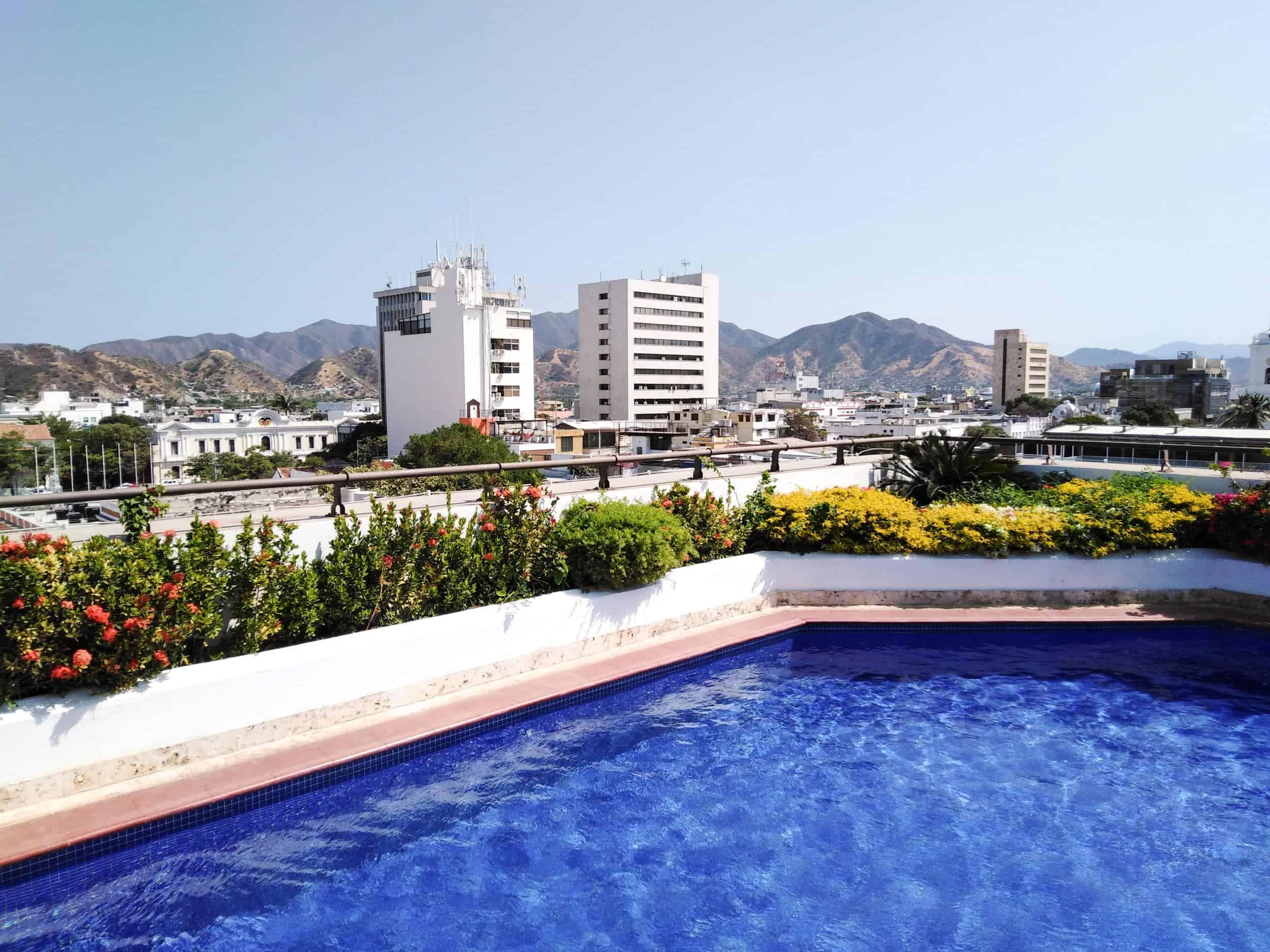 Non-Traditional Options
If you like to think outside the box and experience new things while traveling, here are some options you won't find on the regular accommodation booking sites.
Airbnb
One of the latest ways to find accommodation is through the easy-to-use portal Airbnb offers.
Traditional Airbnb stays usually provide private accommodation — with your choice of a whole house or private room.
Sometimes, you get access to private amenities, and, in other instances, you must share with travelers or the local family that owns the accommodation.
The benefit of Airbnb is the flexibility in choosing the type of place you want.
Couchsurfing
This is a real backpacker's portal. Couchsurfing links local hosts with travelers to create an open-minded community. Stay with a local for free and share in conversation and traditions.
Couchsurfing has become more than a way to find a free place to stay. It's also become a social network where you can meet locals and other travelers in the area for drinks, sightseeing, or events.
Whether you use it as a platform for finding accommodation or meeting friends as you travel, the Couchsurfing app is worth a download.
Workaway / Farm Stay (WWOOF)
Workaway, Worldpackers, and World Wide Opportunities on Organic Farms (WWOOF) are membership-based, so you must pay a small annual fee.
However, it could still save you lots of money on accommodation.
Generally, these options are free stays in exchange for a few hours of labor each day.
Sometimes, they even provide free meals with the stay. It's also an excellent opportunity to meet locals.
House Sitting
Sites like Mind My House and Trusted Housesitters allow longer-term travelers to stay in a particular place for weeks or months while doing basic household chores and caring for pets while house owners are away.
These sites, like Workaway and WWOOFING, are membership-based, so unless you plan to be semi-rooted during your travels, I wouldn't jump into building your profile.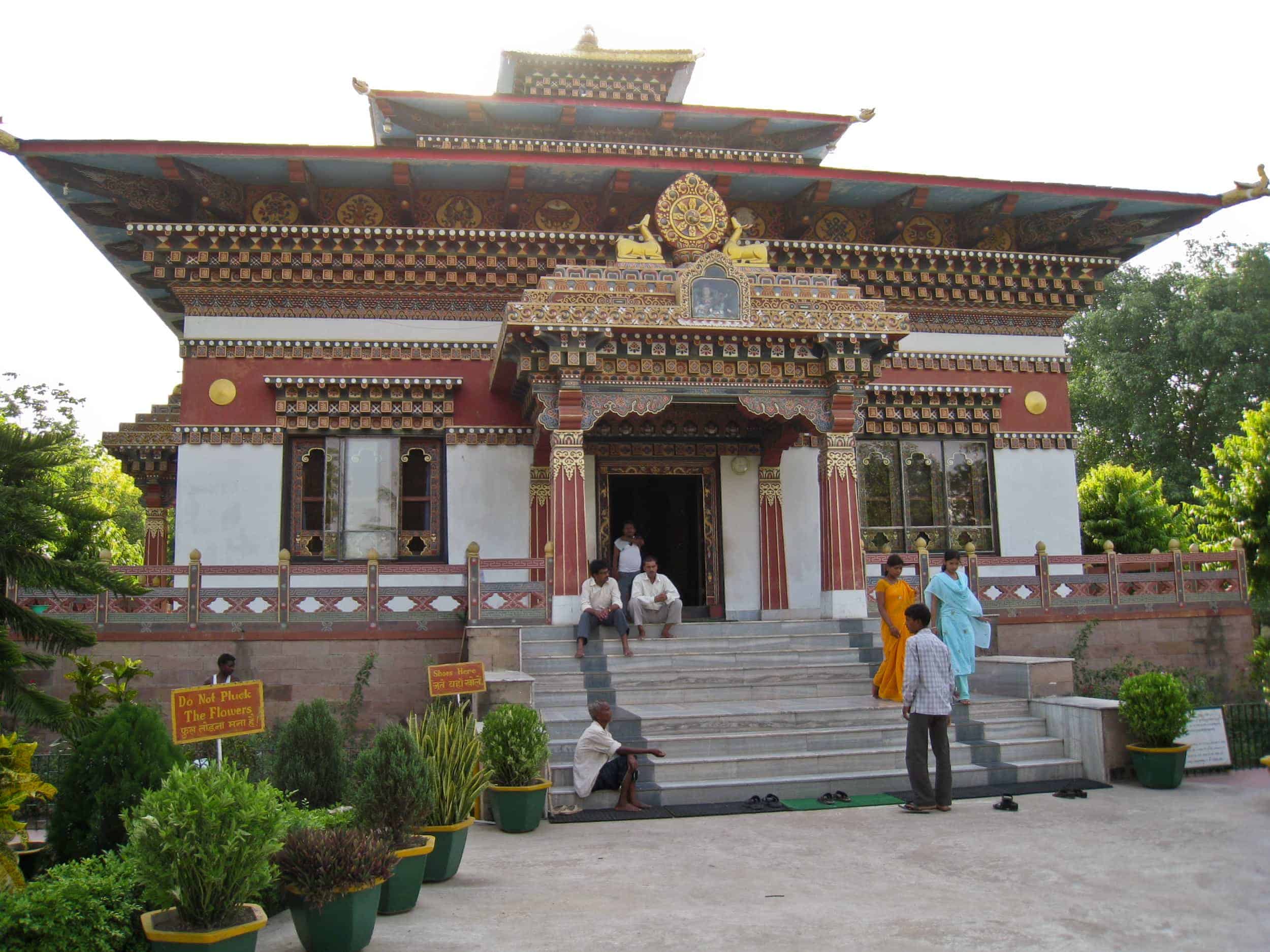 Monasteries
Sometimes, it's possible to stay in religious buildings, such as monasteries or adjacent hostels managed by a church.
For example, Dave rented a private room at a Bhutanese monastery in Bodhgaya.
Every morning, the monks would chant in the main building, and guests staying at the monastery could sit in on these rituals.
More recently, while Dave was hiking the Via Francigena, an ancient pilgrimage route that runs through Tuscany, he met a modern-day pilgrim staying at the hostel run by a church along the way.
The man was nearing the end of his thru-walk of the entire route from Canterbury, England, to Rome, Italy. And no doubt, he stayed at many church-run hostels along the way.
Staying with Acquaintances
I can't tell you how often I've stayed with friends in their home cities after meeting them for only a few days in a hostel elsewhere.
Remember the friendships you have made in the world because you never know when you will be in their city.
This works both ways. If you are willing to stay with an acquaintance, you have to be ready to host acquaintances, too.
For example, Dave met a woman on his Qatar Airways flight to Cape Town, South Africa, and she invited him to stay with her and her partner once he'd completed his already scheduled Couchsurfing stay.
My Favorite Accommodation Resources
Through all of the options that have been presented throughout this article, here are the ones you must check out the next time you are booking accommodation for your trip:
Use these sites the next time you are looking for a cheap place to stay, and you are guaranteed to save some bucks on your travel budget.
Planning a trip? Go Backpacking recommends: