Travel hacking is a concept I've been aware of for much of my travel blogging career.
Despite its growth in popularity, I'd always brushed the hobby aside as not worth my time or risk to my credit score.
It seemed too complicated from the little I'd read and conversations I'd overheard.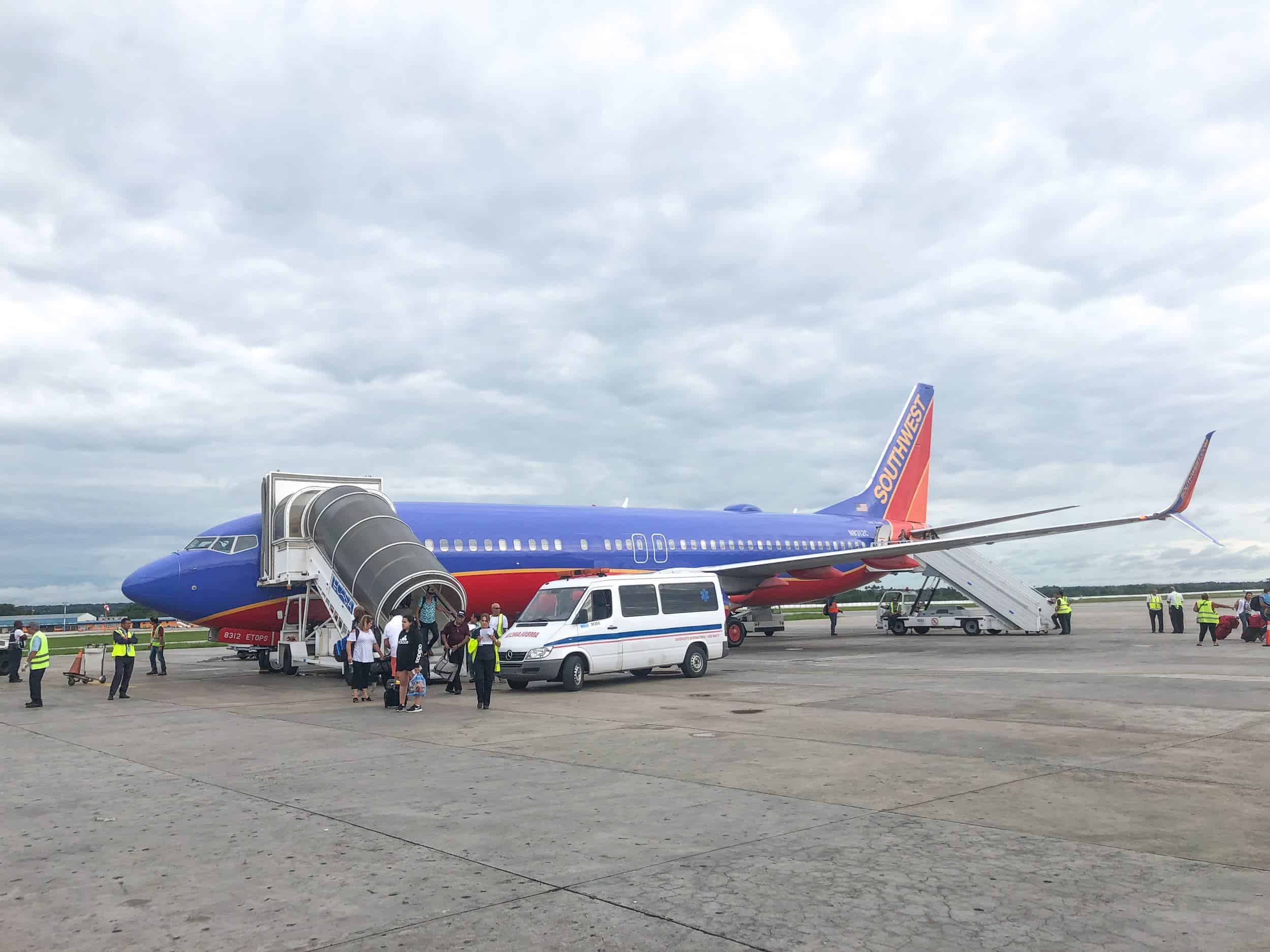 I chalked it up to the domain of math and aviation geeks, not a regular traveler like myself, whose focus is finding the shortest, cheapest flight from Point A to B.
Following my sale of Travel Blog Success in December 2017, I had more free time and devoted some bandwidth to learning about travel hacking.
As a result, in 2018, I quickly earned over 250,000 points, booked five free flights, and saw my credit scores increase without any tricks or unnecessary spending. I finally saw the light.
And all it took was a few hours of reading, a willingness to suspend my preconceived notions, and some extra planning around how to pay for day-to-day and travel expenses.
Before I jump into how I racked up my points and flights, I want to share what held me back for so long.
Why I Didn't Get Involved in Travel Hacking Sooner
Credit card debt
This was the primary reason I held off on travel hacking for so long.
I'd been carrying a balance on my only credit card (Capital One) since 2009, when I wrapped up my 20-month trip around the world.
The debt accrued further as I built my new career as a professional travel blogger.
I didn't want to get new credit cards until I paid off my existing debt. And that took years.
But by early 2018, having just sold a business, I was able to pay off all my credit card debt and wipe the slate clean.
One of the cardinal rules of travel hacking is to pay off your credit card balances every month.
Otherwise, the value of the rewards you earn can be offset by the interest you pay to the financial institutions.
It's too complicated.
I falsely believed I would need to engage in complicated tactics to earn enough points to fly for free.
Reality check: yes, some extremists in the travel hacking community use unique and complicated methods to maximize their acquisition of points. However, this isn't necessary to reap the benefits.
My approach to travel hacking in my first year was slow and steady.
I applied the 80/20 rule and put 20% effort toward learning the basics, allowing me to reap 80% of the results.
It's too expensive
Another belief that was proven wrong in my first year was that I needed to spend more money than usual to earn free flights.
Reality check: you do not and should not have to spend more than usual to earn free flights.
Instead, I just started paying most of my expenses with credit cards instead of debit cards and paying off the balances at the end of every month.
I'm spending the same amount; it's just that my spending on credit cards helps me qualify for reward points, whereas spending on debit cards earns me nothing.
It's too difficult to redeem points for flights.
I thought that even if I could earn enough points for free flights, the companies involved, whether credit card companies or airlines, would make it hard to redeem those for flights.
Blackout dates, challenging-to-use websites, confusing policies.
I imagined having to wade through red tape to cash in on my reward points. But, surprise, it was far easier than I expected to book my free flights.
Some of my confusion comes from those die-hard travel hackers who go to extreme lengths to squeeze the value out of their points, which sometimes involves transferring them.
I disregarded all that in favor of simplicity during my first year.
My credit score would suffer.
Yes, opening new lines of credit can temporarily cause your credit score to dip.
However, as long as you're approved and use that credit responsibility, you should see a net increase in your score. I did.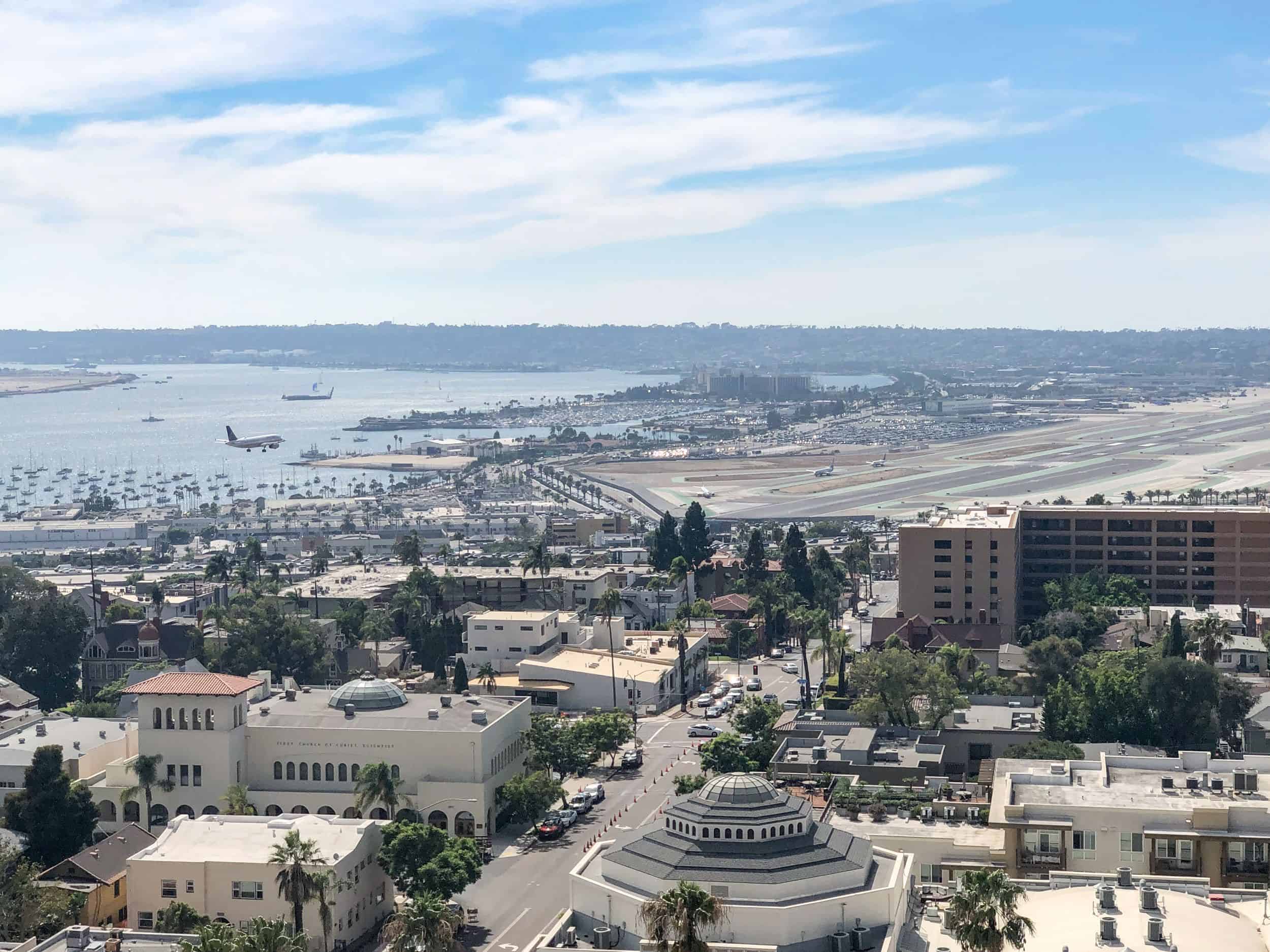 How I Learned About Travel Hacking
As I didn't want to devote much time to researching travel hacking (boring), I focused on two trustworthy sources of info.
Reading an ebook
First, I read The Ultimate Guide to Travel Hacking by Matt Kepnes, which I received as part of a past sale.
As Matt is one of my friends with the most knowledge in this area, it was a comfortable place to start.
I read the book in a few hours. My eyes glazed over toward the end, but it was an excellent introduction to the topic.
The Points Guy website
The second resource I used, and continue to use for motivation and help to choose which specific cards to apply for, is The Points Guy.
There is so much info and data on this website; it can sometimes be overwhelming.
My Biggest Takeaway
My biggest takeaway from the research was that the easiest, most efficient way to earn rewards points is with the sign-up bonuses that come with applying for new cards.
Once you know, it's all about the sign-up bonus. The next step is deciding which credit card to get.
Credit Cards I Got in 2018
In addition to recommendations from friends, I relied heavily on The Points Guy website to help me choose which cards to apply for in 2018.
Chase Sapphire Reserve
The Chase Sapphire Reserve card is the darling of travel hackers and frequent fliers everywhere.
I missed out on the limited-time 100,000-point sign-up bonus in 2017 but was still excited about the 50,000-point sign-up bonus available in 2018 (and still is today).
Beyond the bonus, there are a ton of benefits, including:
Annual $300 travel credit (they automatically credit you back your first $300 worth of travel expenses)
Earn 3x points on travel and dining (including bars) after the $300 in travel credit is applied; earn 1 point per dollar spent on everything else
Get 50% more value when you redeem your points through the Chase Ultimate Rewards portal
Priority Pass Select access to over 1,000 airport lounges worldwide
$100 travel credit toward Global Entry application fee (if you're an American who hasn't already signed up for Global Entry and TSA Pre-check, make it a priority, it's a huge time saver)
You must spend $4,000 in the first three months and pay the $550 annual fee to earn the bonus.
I know the $550 annual fee sounds painful, but if you subtract the $300 credit toward travel expenses, you're only looking at a net cost of $250.
And The Points Guy values the sign-up bonus at $1,000, so you're coming out $750 ahead.
For me, the lounge access alone has made it worthwhile, let alone the two free flights I've redeemed so far.
I put almost all my spending on my Chase Sapphire Reserve card now, except for the brief periods when I'm working to qualify for a new card's sign-up bonus.
Once I get that new card's bonus points, I return to using my Sapphire Reserve card.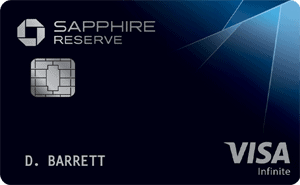 Time with Card = 10 months (March-December)
Points Earned = 142,272
Points Redeemed = 44,390 for two free flights (JetBlue NYC > Austin, TX | COPA Tampa Bay, FL > Bogota, Colombia)
Chase Southwest Rapid Rewards Priority
Feeling encouraged by my initial experience with the Chase Sapphire Reserve card, I applied for the Chase Southwest Rapid Rewards Priority card a few months later.
There were two reasons this card appealed to me.
First, the sign-up bonus of 40,000 points after just $1,000 in spending the first three months would be easy for me to earn.
Second, Southwest has direct flights between Austin, TX, and Tampa Bay, FL, where I used to visit my parents at least once a year in December.
Because these flights are around the holidays, they can be surprisingly expensive.
At a minimum, I knew the bonus points would earn me a free roundtrip flight around the holidays or several one-way flights.
Also worth noting is that you earn 2x points on all Southwest purchases.
I used Southwest to fly from Austin to Cuba roundtrip last year, so that was a quick way to pick up points in my first month while also helping to qualify for the bonus.
Plus, I earned 3,000 extra points for signing up for their email newsletter and will receive 3,000 points on my anniversary as a cardholder this year (a loyalty perk).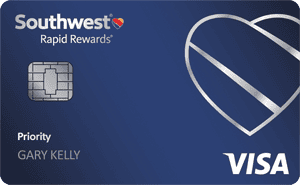 Time with Card = 6 months (June-December)
Points Earned = 47,547
Points Redeemed = 35,724for three free flights (Southwest Austin > San Diego roundtrip | Southwest Austin > Tampa Bay, FL)
Citi ThankYou Premier Card
Chase offers a lot of excellent cards. However, they also have a rule that you can't apply for more than five cards in 24 months.
For my third card, I decided to go with a different bank, Citi.
Once again, my main focus was on earning the sign-up bonus, which was 60,000 points, after spending $4,000 in the first three months.
The Points Guy valued this bonus at $750 if you're redeeming the points towards flights through Citi's portal.
Additional benefits include:
3x points for travel (including gas stations)
2x points for dining and entertainment
1x points for all other purchases
The $95 annual fee is waived for the first year
My FICO score increased by seven points since opening this latest card.
Time with Card = 4 months (September-December)
Points Earned = 65,279
Points Redeemed = 42,162for one free flight (United Airlines Bogota, Colombia > Austin, TX, valued at $527) in January 2019
Learn more about the Citi ThankYou Premier card.
Related: Travel Credit Cards for Beginners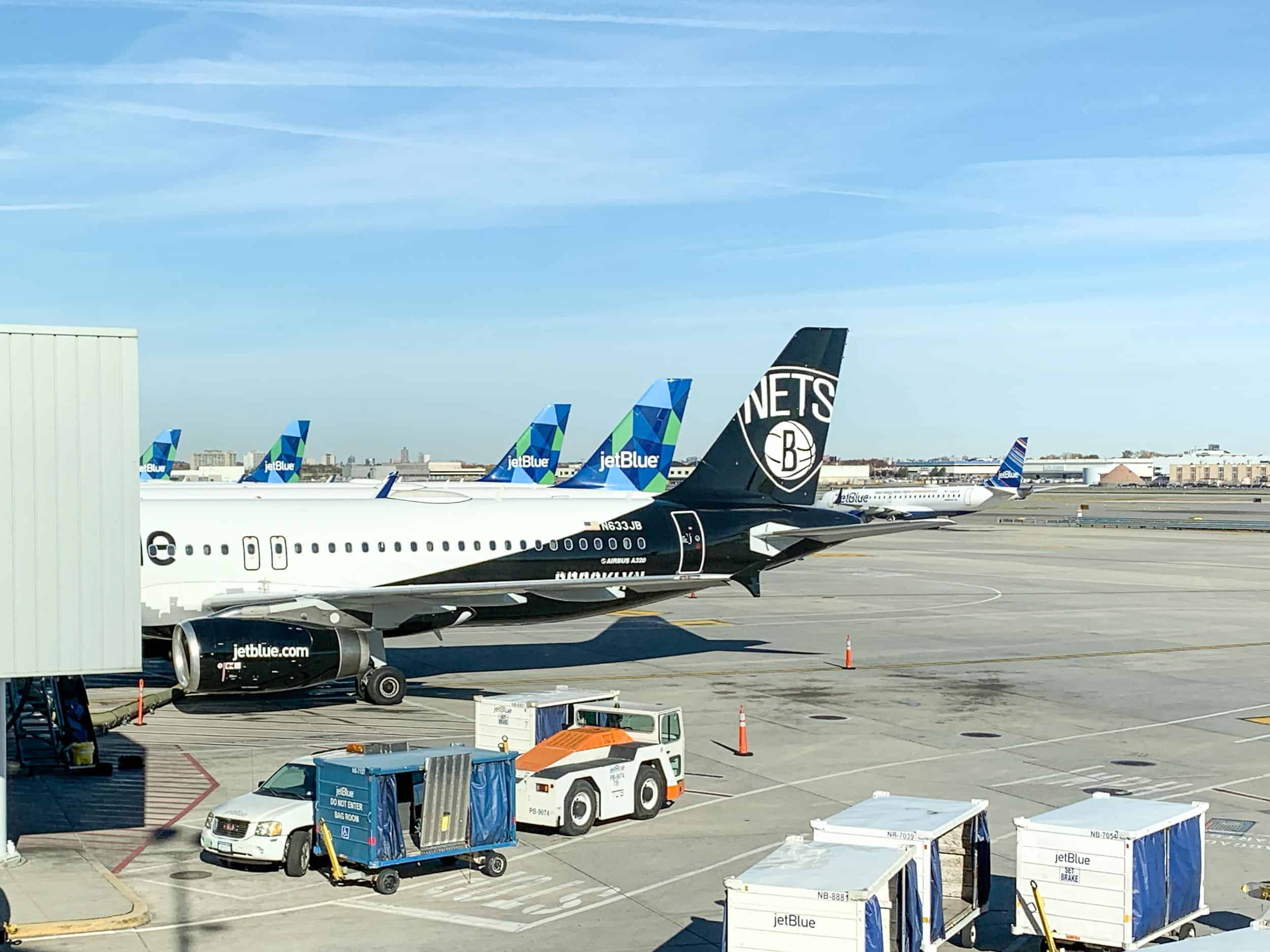 Summary for 2018
New Credit Cards = 3
Total Points Earned = 255,098*
Total Points Redeemed = 122,276
Number of Free Flights = 5 + 1 redeemed early January 2019
Money Saved = $1,500+
Credit Score = Improved
Plus, I ended the year with over 200,000* points available across these three credit cards and various airline loyalty programs.
*These figures don't include smaller point balances with individual airlines, including Turkish, JetBlue, Aeromexico, and COPA.
10 Lessons Learned in My First Year as a Travel Hacker
1 – The fastest, easiest way to earn significant points redeemable for free flights is to sign up for new credit cards and earn the bonuses.
2 – Put as much of your spending on your favorite credit card as possible so you're consistently earning rewards with your regular spending and double or triple rewards for specific categories, such as travel and dining.
3 – Pace yourself. Don't open more credit cards than you can responsibly manage. Make sure to earn the bonus for each card you get.
4 – Apply for new cards in advance of large purchases. I got my Citi card before buying a new MacBook Pro, the cost of which got me halfway toward meeting the spending requirement to earn the bonus.
5 – Don't let extreme travel hackers discourage you with their complicated tactics. Start slow. Keep it simple.
6 – Choose the cards that make the most sense for you. In my case, a Southwest card made a lot of sense, and for you, it might be JetBlue or another airline.
7 – Sign up for free loyalty programs for airlines and hotels you've used in the past. These may not be the focus of your strategy, as it takes longer to earn points and rewards, but there's no reason to leave potential money on the table either.
8 – Talk to other travel hackers. Share what you're up to and ask for the advice of others. This has been faster and more fun for me than learning by reading books and websites.
9 – Use a free point-tracking program like Award Wallet to watch all your credit card and loyalty programs — it'll help you stay organized and give you a birds-eye view of how you're doing.
10 – Have fun! Allow yourself to redeem points for flights, don't hoard them all. It's a beautiful feeling to book a free flight.
Plans for 2019
In 2019, I will take a slow and steady approach, applying for a new credit card every two to three months.
Even though I rarely stay in big chain hotels, I may experiment with getting a hotel rewards card for the first time.
I also want to track better the cards I have and get and the cost savings I'm experiencing when I use points for flights.
Next year I'd like to give you a more specific dollar amount as to the amount of money I saved.
Dave is the Founder and Editor in Chief of Go Backpacking and Feastio. He's been to 66 countries and lived in Colombia and Peru. Read the full story of how he became a travel blogger.
Planning a trip? Go Backpacking recommends: