The year I finally decided to follow the path of many Antipodeans (a term in the UK used to describe a person from Australia or New Zealand) before me and move to London, life threw me a curveball. I was offered the chance to spend three months living and working as an expat in the Middle East, specifically in the city of Doha in Qatar.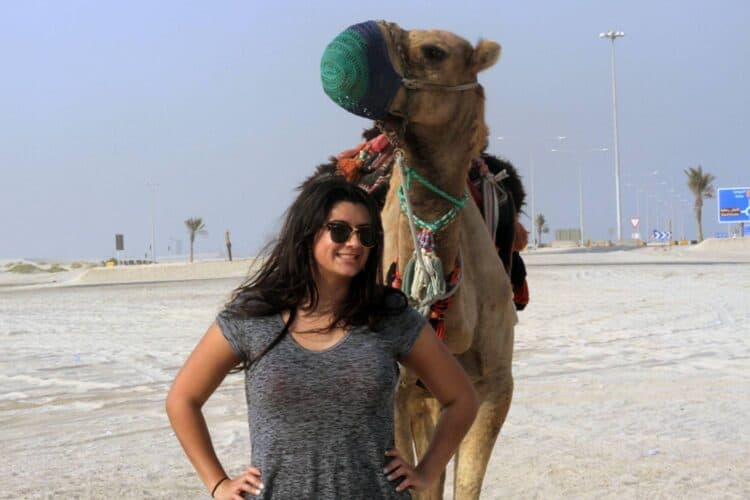 The decision-making process lasted about five seconds, with me responding emphatically in the affirmative. I thought I was signing up for the adventure of a lifetime. In this regard, I was not wrong.
What followed were three of the most confronting and rewarding months of my time on Earth so far.
Life in the Middle East was not exactly what I had expected, but the time I spent there was always an experience I will treasure.
Whether you're entertaining the thought of moving and becoming an expat in the Middle East or just visiting a country like Qatar, here are some points to consider.
Expat Advice for the Middle East
1. The Middle East is Hotter than Hades
It may seem like I'm pointing out the glaringly obvious here, but bear with me. I hail from Australia and think I can handle extreme heat. I was so, so wrong.
My three-month stint was in the middle of summer, with temperatures in the low hundreds Fahrenheit (mid-forties Celsius). One memorable day was recorded as having a high of 118 F (48C)!
Interestingly, I found it wasn't the heat that got to me… it was the humidity. In July, the humidity can reach 100%.
I would leave my home and, within thirty seconds, be drenched in sweat. Hot look, right there.
To combat the extreme heat, all buildings everywhere are heavily air-conditioned. This can be pretty discombobulating as you move from outside to inside… it provides the perfect environment to catch a chill if you're not careful.
2. Stick to the Dress Code
The country of Qatar in the Middle East advises that non-Muslim tourists and expats should dress modestly.
Men are asked not to wear shorts and tank tops. Women, in turn, are asked to avoid miniskirts, tight clothes, or short sleeve shirts and dresses in public.
While I was there, people on the streets could be seen handing out leaflets declaring that "Leggings are not pants" – an argument up for debate across most Western countries.
I wore shorts, bikinis, and tank tops in the desert and within my accommodation.
In the city, I observed the rules. My wardrobe consisted of baggy pants, flowing skirts, t-shirts, sunglasses, and a large sun hat.
I also carried a beautiful cashmere shawl that I could throw around my shoulders when I needed to cover up.
You will get a lot of attention from men passing by, particularly if you're blonde. While I found it somewhat disconcerting initially, it became a regular part of my everyday life after a few weeks.
3. Eat at a Souq
Doha's local marketplace, the Souq Waqif, sells almost everything you can imagine, from trinkets to clothing, pet animals, and the most delicious food.
If you were in a hurry, you could pick something cheap and tasty from a street vendor. I, however, tried to make the time to eat at any of the local restaurants.
I managed to sample a whole range of foods while I was there… camel at a Moroccan restaurant, pigeon in an Egyptian setting, and I ate my body weight in eggplant purée at a particularly beloved Iranian restaurant.
Related: Flying Business Class on Qatar Airways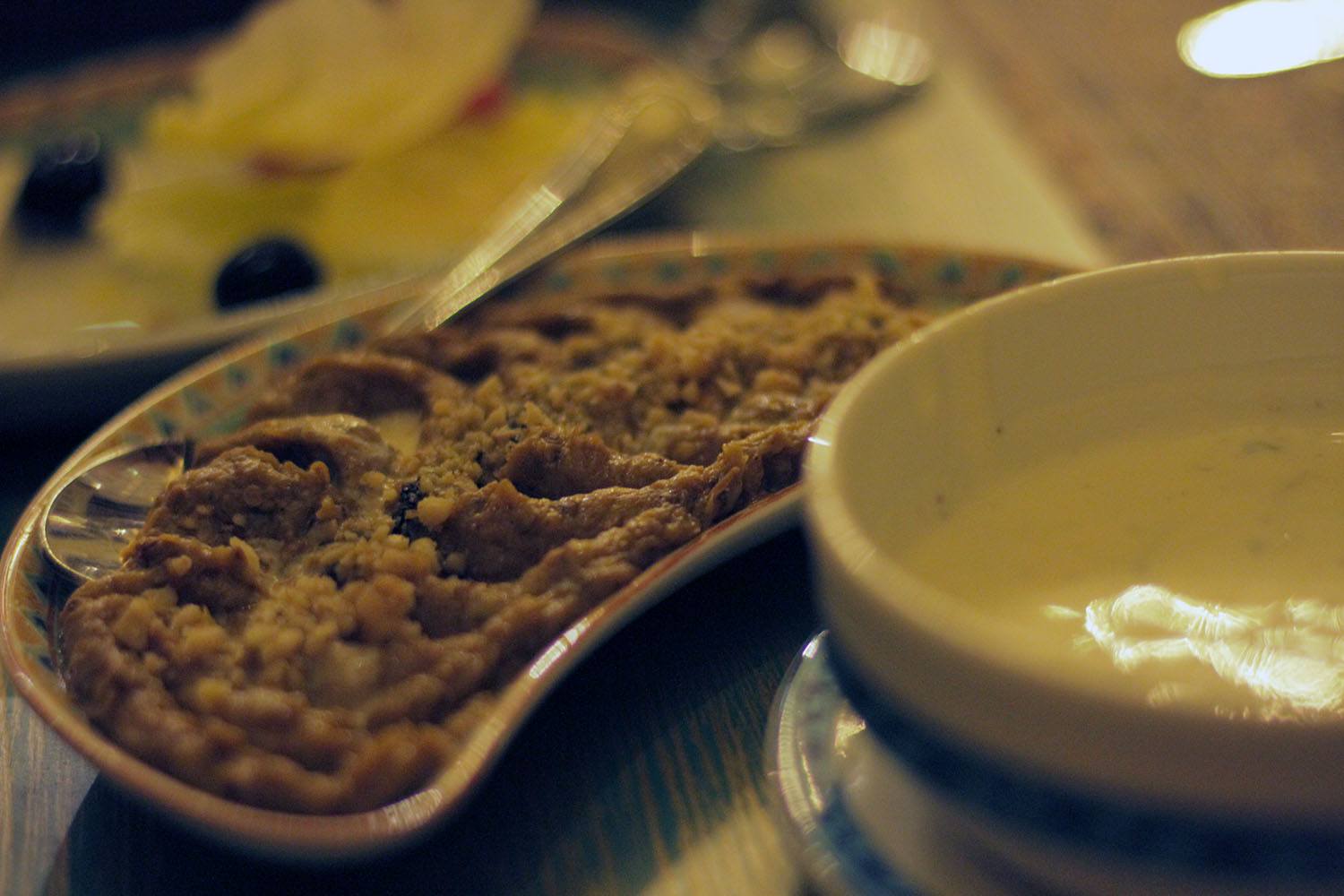 4. Hone Your Haggling Skills
I hadn't had the opportunity to haggle much before living in Qatar, simply accepting the often upsetting prices of goods in the Western world. Living in Doha did wonders for my assertiveness.
Haggling is the most common and accepted form of negotiation within the souq – one I was initially terrified to take part in.
With the patient encouragement of a colleague, I learned the subtle nuances involved in bartering for goods, which also did wonders for my confidence.
5. Negotiate Your Taxis
Doha has minimal public transport, such as one free bus that makes a loop around the city. Most expats bought or rented cars, had private drivers, or used cabs.
Taxis were the cheapest options, but you had to be both wily and organized.
If you wanted a cab at a specific place and time, you had to call the company and book a day in advance. If you were running late, they would sometimes leave without you.
I never really had any issues flagging one off the side of the road, but I found I had to keep my wits about me.
Taxi meters in Doha calculated the fare by the distance driven, but many drivers refused to use theirs to charge as they pleased.
I would either negotiate a price in advance or ask them to switch the meters on. If they refused, I told them I no longer needed their service and waited for another taxi.
For safety's sake, be sure to only travel with a clearly marked taxi or a driver that has been vouched for. And although it is not required or enforced, always wear a seatbelt!
6. Living in the Middle East Will Force You To Travel
The Middle East is ideally positioned for expats, at least geographically, to travel. Europe and Asia are easily accessible, and it's only a mere 14-hour flight to my home country of Australia.
Although I didn't stay long enough to experience this, many other expats tend to get cabin feverish after around three months.
You need to get out and see some of the world, return to your country of origin, and chill in London or New York City… whatever it may be, to rebalance yourself and clear your head.
On top of that, many companies offer both accommodation and flights in and out of the country in exchange for working for them.
Tax-free pay also equals ample opportunities to save for travel if that is indeed your goal. The only glitch is if you're on a working visa in Qatar, you need an exit visa to leave the country.
Your company can easily organize these as long as you allow plenty of time in advance for the process to take place.
Related: FIFA World Cup in Qatar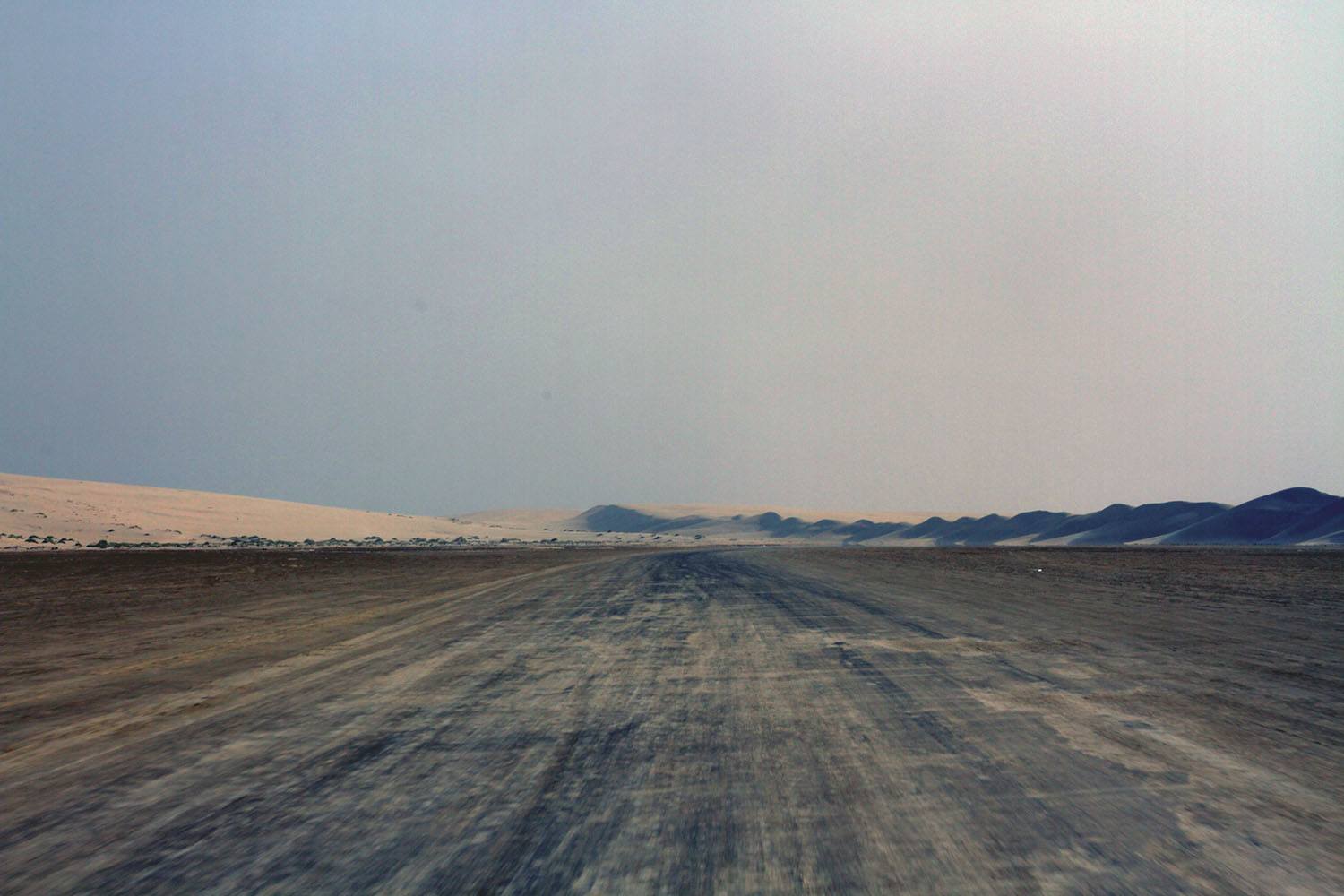 7. Everyone Drinks Bottled Water
Public perception is that the water in Qatar is easily contaminated and unsafe to drink. As a result, everyone drinks bottled water, going through stacks of the stuff in a day.
I had my bottle with me and would fill it from the filter at work, but I still drank my fair share of bottled water.
I hadn't done my research and discovered that this was an issue, nor was I aware that items such as the Steripen existed.
It hurts my heart to think about how many bottles went to waste, particularly as there was no form of recycling within my hotel.
8. You Can Buy Alcohol and Pork (in Some Countries)
There is a common misconception that alcohol is illegal in Muslim countries. This isn't entirely true. Most hotels, bars, and clubs have liquor licenses and can sell alcohol to non-Muslims.
You will need to show your passport to get into these establishments, and some require membership, which you can pay for at the door.
Alcohol is not cheap – although I found the prices comparable to those in England and Australia.
The local authorities frown upon drunken activity. If you go hard on the sauce, keep your antics within the confines of your apartment or hotel room.
Pork and alcohol can be bought from the Qatar Distribution Company, but you must apply for a license.
To do so, you must submit an application form, a no-objection letter from a sponsor, and a letter from your company.
There is always a rush to buy these wares shortly before Ramadan when the shop and hotel bars close for the month.
If you don't have a license or any friends who have one, I guess you'll have to get used to the taste of turkey bacon.
9. The Deserts Miss the Rain and So Will You
I was in the desert for three months, and it did not rain once. It's not something I thought I would miss, but after that length of time, the heat and dryness get to you.
In Qatar, it only rains a couple of times a year. I am told the entire city comes to a standstill. People rush outside, gaping openly at the sky, and road traffic is maniacal.
It rained all week when I flew back to Australia after my contract ended. I was overjoyed. Then, I moved to London, where it was also raining and didn't stop for several days. It was enough to make me miss the desert.
10. Don't Date in Public
I was single while I lived in Doha. As a result, I went on a series of bizarre dates with expats from all over the globe.
We'd meet for meals, where we wouldn't be able to touch, and instead had stilted conversations and shook hands at the end of the night.
The two short relationships I did have were intense (as were all relations and friendships between expats in the Middle East).
Being in this cultural setting, so different from my own, made everything feel extra concentrated. An affair of a few weeks seemed like the equivalent of a six-month relationship out in the "real world."
Within the confines of hotels and friends' apartments, we could hold hands, cuddle, and finally feel at ease.
One of the best dates I had while living in the Middle East consisted of playing Monopoly and eating cheese in my hotel room.
It was a relief to relax, be myself, and not worry that someone would throw me in jail for some indecent behavior.
My three months in Doha were unlike anything I had experienced before. It inspired an interest in this endlessly fascinating corner of the globe that is nowhere near being satiated.
If you ever have the opportunity to live and work as an expat in the Middle East…go! It was an adventure I'll never regret, and I wish the same for you.
LC is an ex-expat who is currently re-exploring her home country of Australia. Follow her adventures at home and abroad via her blog Birdgehls, where she writes about travel, expat life, gushes on about various animals and bemoans her often futile attempts to go completely green. Or, you can look her up on Facebook.
Planning a trip? Go Backpacking recommends: