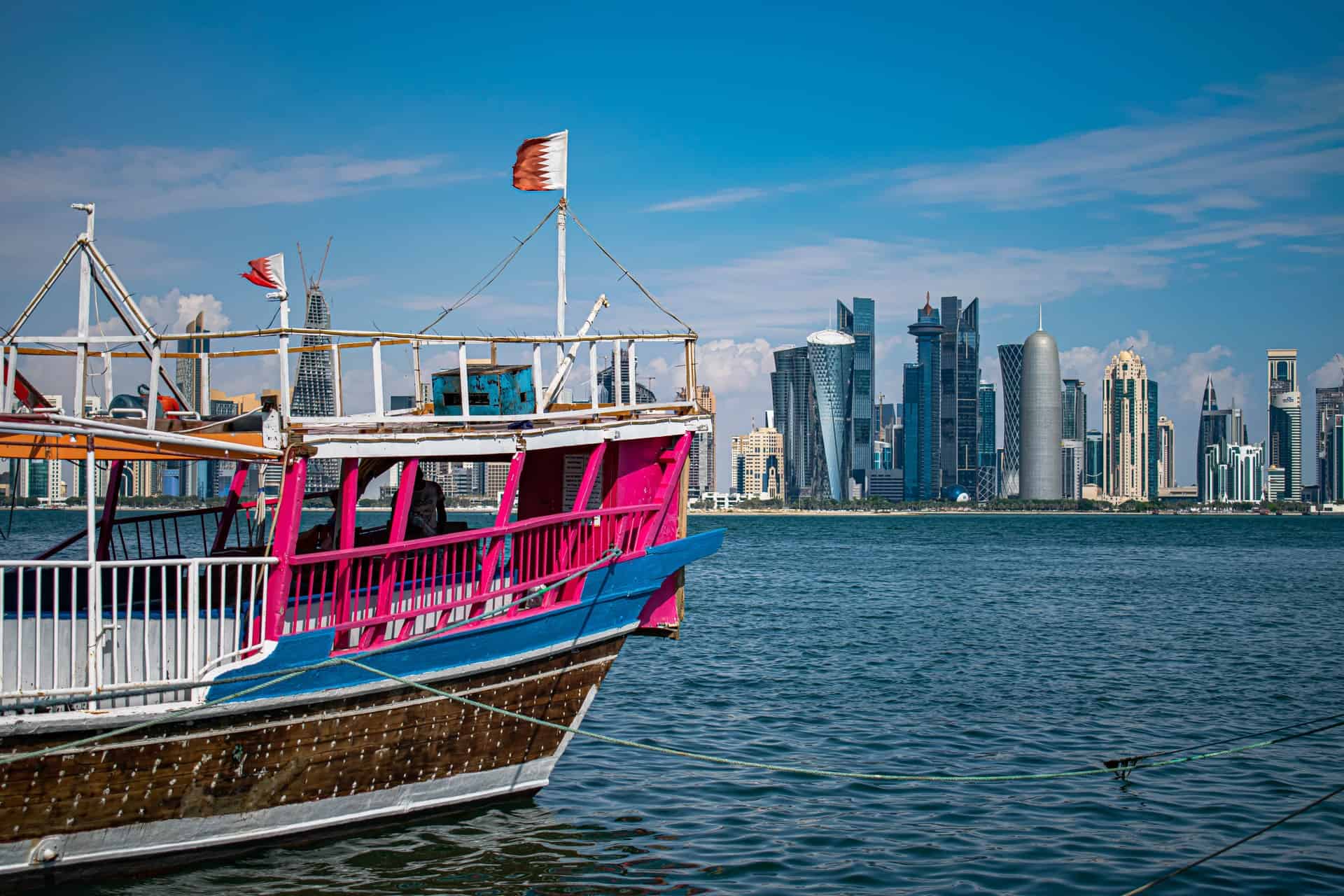 The world's biggest soccer tournament, the FIFA World Cup, is coming to Qatar on November 21, 2022.
As the small Persian Gulf nation puts the finishing touches on its eight world-class soccer stadiums, countries worldwide compete in qualifying matches.
I, for one, just bought tickets to the United States versus Jamaica match to be played in Austin, TX, this October. I can't wait to see the men's national team play in my hometown.
In 2014, I had a blast rooting for Colombia while living in Medellin. And I'll never forget being in Paris the night France beat Brazil to win the tournament in 1998.
For soccer fans attending the 2022 World Cup Qatar, this premier sporting event presents an excellent opportunity for travel to the Persian Gulf.
Here are a few ideas for making the most of your trip to the region.
Where to Go in the Persian Gulf
Qatar
Qatar is an easy country to access internationally by air. I've flown through Doha several times en route to South Africa and Indonesia, although those layovers were at the old airport.
Today's travelers will have an even better experience. Skytrax recognized the new Hamad International Airport (HIA) as the "Best Airport in the World" for 2021.
Unlike recent, large World Cup host countries such as Russia in 2018 and Brazil in 2014, Qatar's small size will allow soccer fans to choose one place to stay for as long as they're in attendance.
Doha, the capital, is centrally located amongst the various venues, so staying there would make a lot of sense. The final match will be played in Lusail, 14 miles north of Doha.
Between soccer matches, there are plenty of cool things to do in Qatar, including:
Walk the Corniche, a promenade offering city views.
Get lost in the Souq Waqif market.
Explore the Museum of Islamic Art.
Visit Al Zubarah Fort, Qatar's first UNESCO World Heritage Site.
Off-roading on dunes.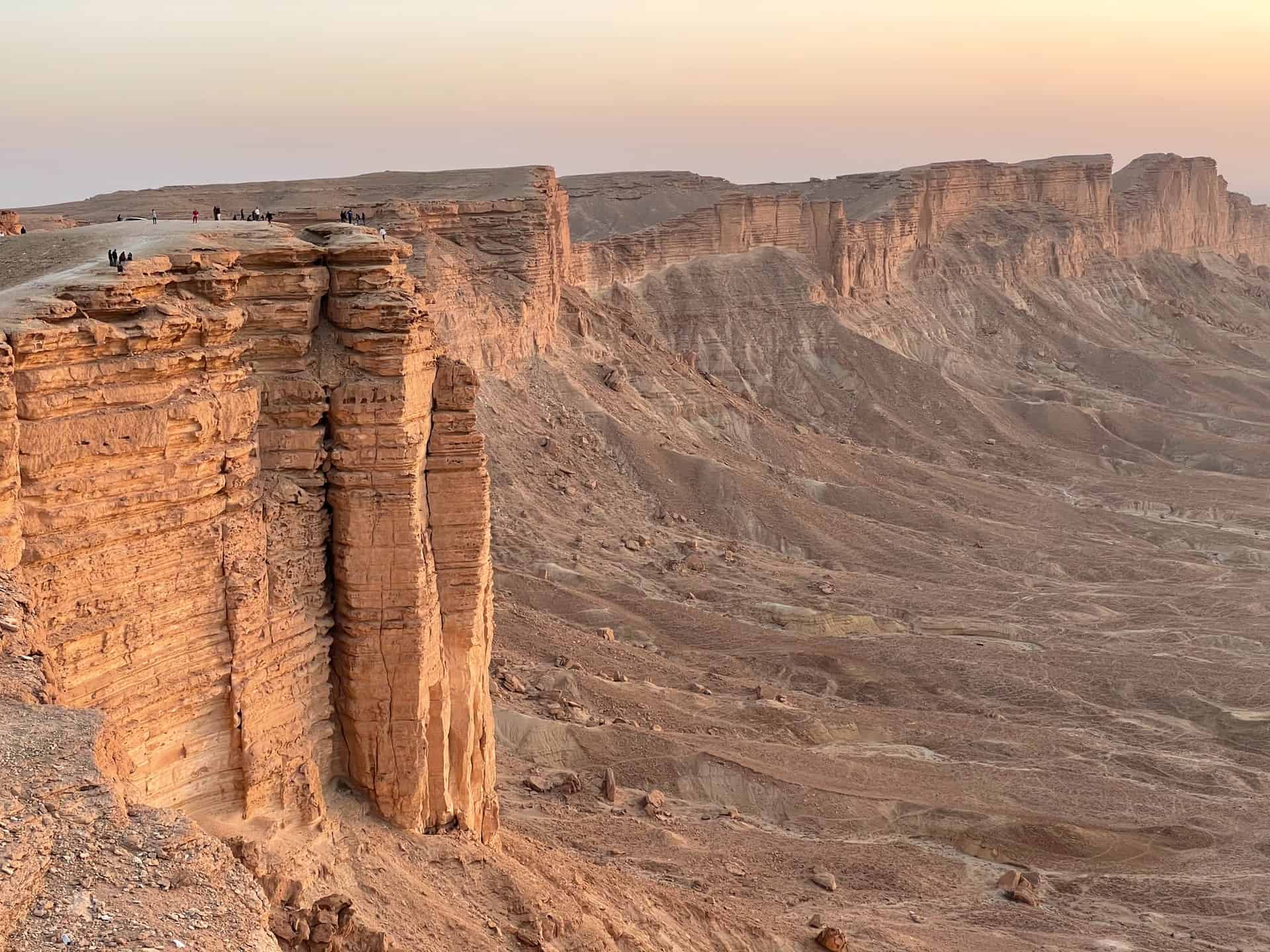 Saudi Arabia
If you're traveling halfway around the world to reach Qatar, think about where else you might want to visit while you're in the Gulf region.
Visiting several countries on the same trip is a staple budget travel strategy and is more environmentally friendly.
Bordering Qatar to the south, Saudi Arabia is one of the largest countries in the Persian Gulf.
A tourist visa, which can be arranged online in advance, is required to enter. And you'll also want to stay up-to-date on pandemic-related entry requirements.
Once inside the Kingdom of Saudi Arabia, there's plenty to see and do. Reduce transit times and save money with Flyadeal flight booking, Saudi Arabia's low-cost budget airline.
Consider the following points of interest to get you started:
Jeddah, the nation's former capital until 1982.
Riyadh, the current capital.
The Edge of the World is tall cliffs rising dramatically from the desert north of Riyadh.
Al-Hijr Archaeological Site, Saudi Arabia's first World Heritage Site.
The Kingdom of Saudi Arabia is continuing to build its tourism industry.
Chances are nobody you know has been before, so why not be among the first of your friends to see it.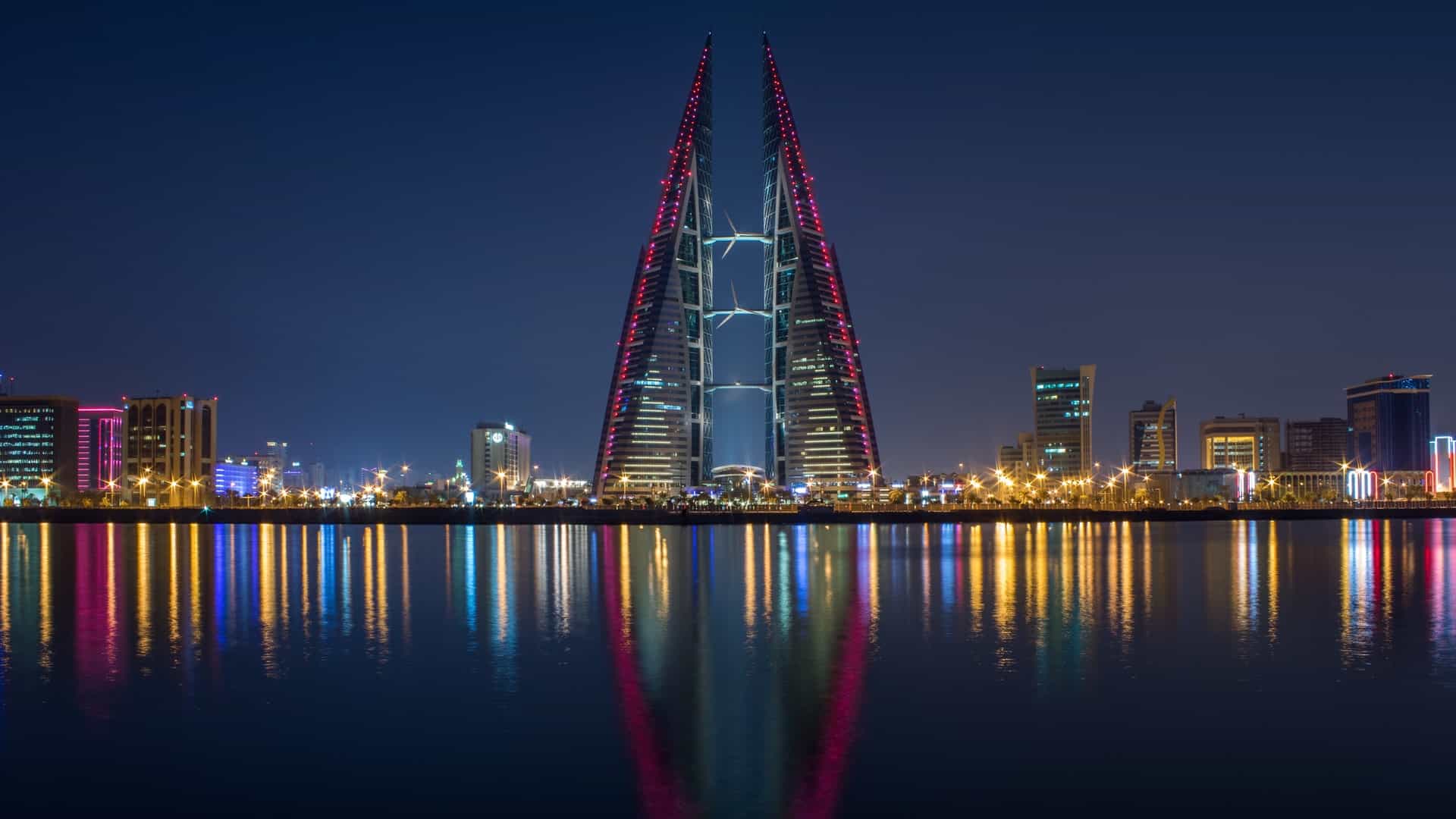 Bahrain
The Kingdom of Bahrain is a small island nation east of Saudi Arabia and northwest of Qatar.
Fifty natural islands and 33 artificial islands make up this often-overlooked country in the Persian Gulf.
Despite covering an area the size of Chicago, Bahrain boasts three UNESCO World Heritage Sites:
Bahrain Fort
Pearling Sites
Dilmun Burial Mounds
But that's not all. There's also Dive Bahrain, the world's largest underwater theme park.
A 747 airplane was used to create a massive artificial reef. Phase 2 of the project involves the addition of decommissioned ships.
Other points of interest include the 400-year-old Tree of Life and the Mountain of Smoke. At just 134 meters above sea level, it's Bahrain's highest point.
Fans of Formula 1 may also recognize Bahrain as a host country for one of the annual races.
United Arab Emirates
Like Doha in Qatar, Dubai in the United Arab Emirates acts as an international gateway to the Persian Gulf region and for travelers moving around the globe.
Much has been written about Dubai's spectacular growth in recent years. It boasts the 160-story Burj Khalifa, an 830-meter skyscraper so tall it pierces the clouds.
If taking an elevator up the world's tallest building isn't enough of a thrill, there's always XLine Dubai Marina.
This urban zip line will take you from a height of 560 feet back down to Earth, at speeds of up 50 miles per hour. Along the way, you'll be treated to unparalleled views of the cityscape.
Looking for a sporting event unique to the Middle East? Head to the Al Marmoom Camel Race Track. Races are held in the mornings from 7 am to 9 am.
Beyond Dubai, other significant points of interest in the United Arab Emirates include:
Abu Dhabi, the capital and home to an annual Formula 1 race.
Ferrari World, a race car-inspired indoor theme park in Abu Dhabi.
Visiting the grand Sheikh Zayed Grand Mosque.
Hiking up ??6,207-foot Jebal al Jais, the country's tallest mountain.
The UAE currently has one UNESCO World Heritage Site, Cultural Sites of Al Ain, and an additional 12 sites under consideration for future nomination.
Conclusion
The World Cup in Qatar 2022 presents travelers with a unique opportunity to get a feel for the host country's culture and those of neighboring nations.
Whether you're interested in a quick trip to Bahrain or taking advantage of Flyadeal flight booking to see Saudi Arabia, there's no shortage of nearby opportunities.
When the world's greatest soccer players convene in November 2022, will you be watching from home or there in person?
If the latter, I'm a little envious. And I highly recommend taking full advantage of the chance to discover this region's traditions, foods, and cultures.
_____
This story is brought to you in partnership with Supramind Digital.
Dave is the Founder and Editor in Chief of Go Backpacking and Feastio. He's been to 66 countries and lived in Colombia and Peru. Read the full story of how he became a travel blogger.
Planning a trip? Go Backpacking recommends: