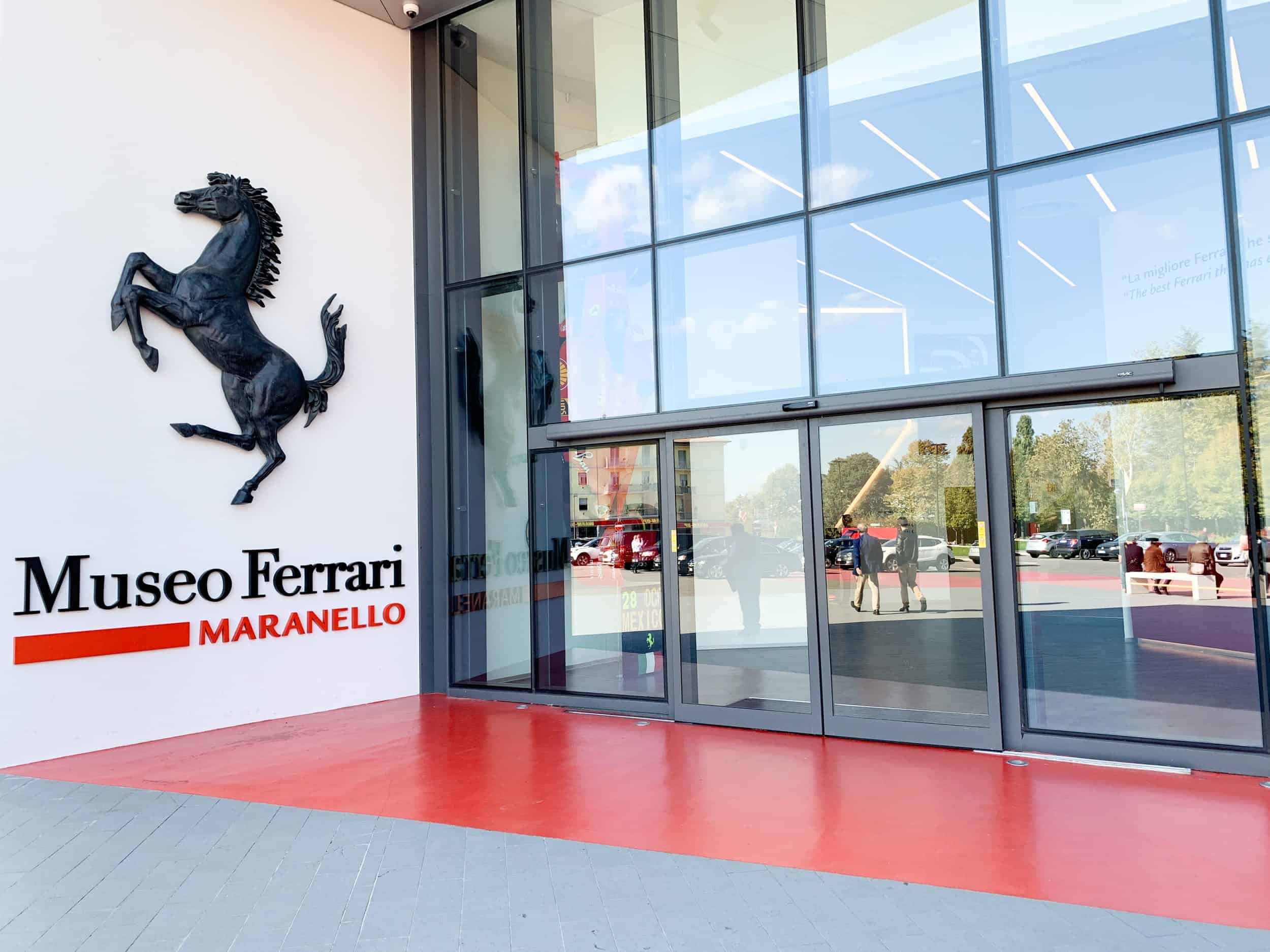 The Ferrari Museum in Maranello, Italy, showcases the history and evolution of Ferrari as a brand and race car and Enzo Ferrari, its founder.
The museum was the second to last stop of my tour from Bologna, following the exhilarating experience of driving a Ferrari 488 Spider.
Opened in February 1990, just a few hundred meters from the Ferrari factory and Fiorano test track, it's full of beautiful cars, all in mint condition.
Tip: Staying in Bologna? I recommend this Food and Ferrari tour through Viator. Includes Ferrari Museum ticket.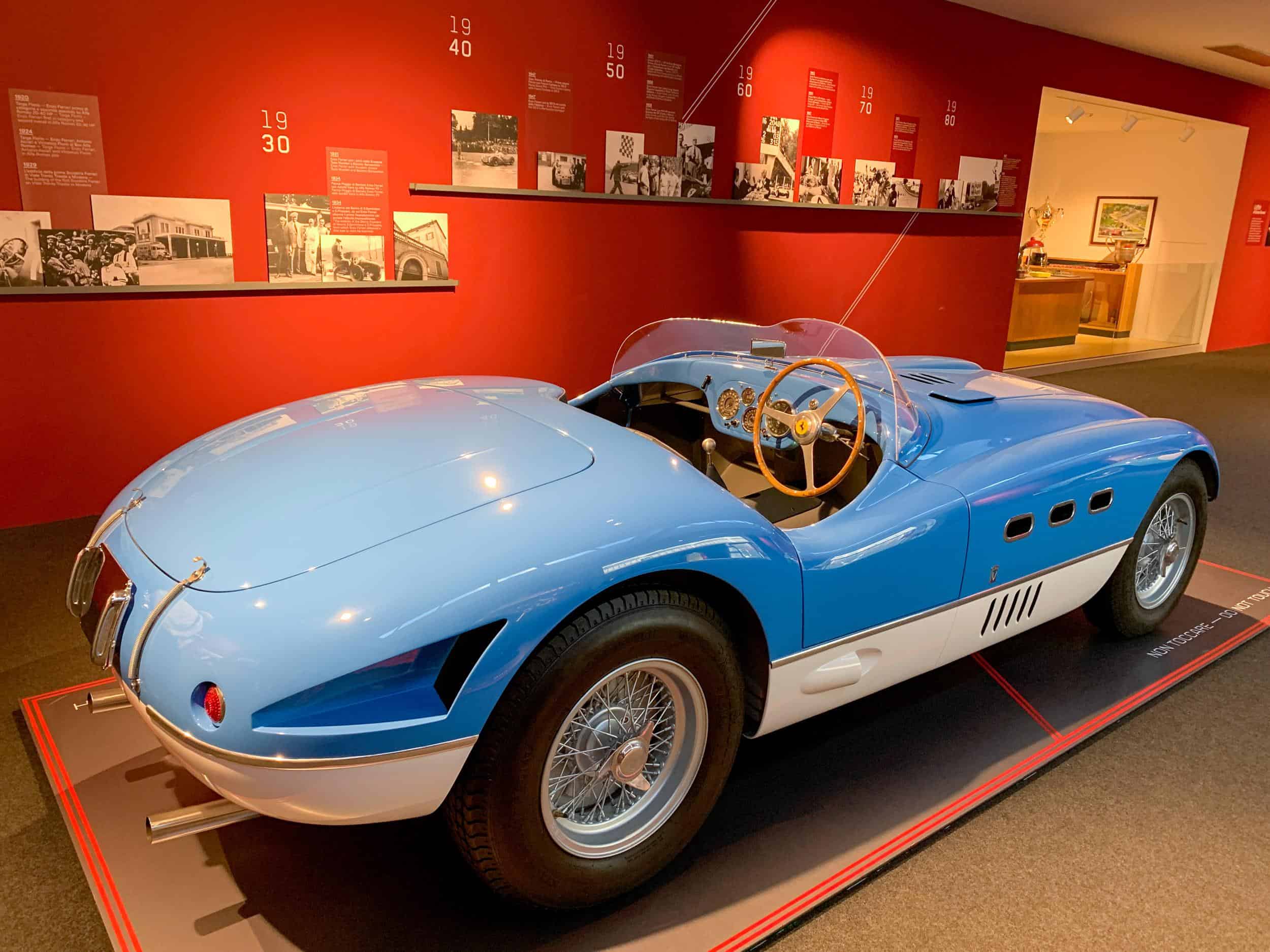 Classic Ferraris
Upon entering the Ferrari Museum, the first model that caught my eye was a blue Ferrari 250 GT Berlinetta with a racing stripe down the middle.
It was built between 1959-62 and boasted a 3-liter V12 engine capable of 240hp in the road version.
If I were to say that when I started out I imagined making more than just one car, I'd by lying. — Enzo Ferrari
Second, and featuring a more appealing shape, was the Ferrari 340 MM, which was built in 1953 for the Mille Miglia, an open-road endurance race in Italy during the mid-20th century.
It set a new average speed record of 88 mph (142 km/h)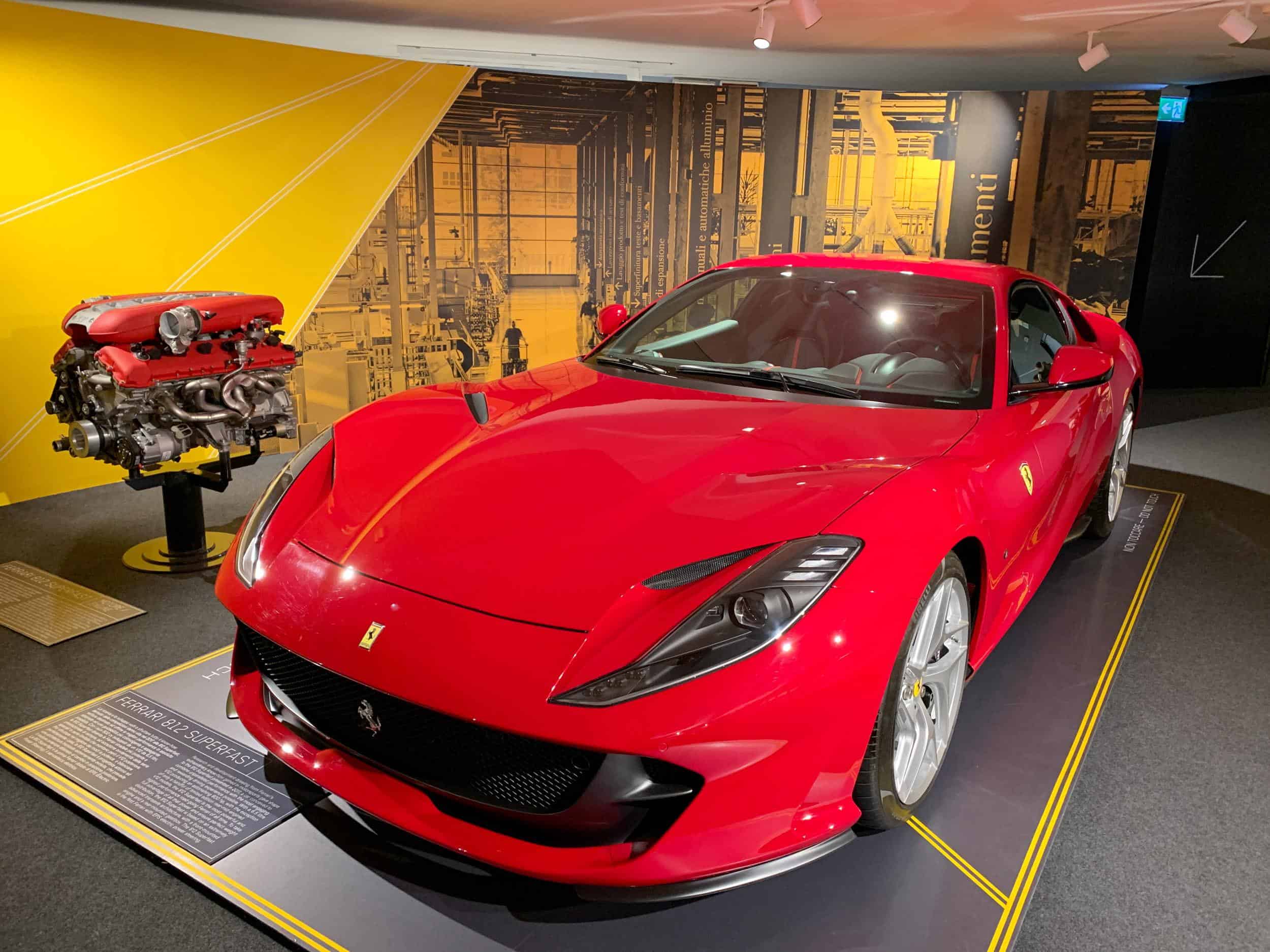 Ferrari 812 Superfast
Next, the much more modern Ferrari 812 Superfast, which was introduced in 2017.
The Superfast (I love the name) has a 6.5-liter V12 engine capable of 800 horsepower!
Aside from a few limited edition V12's, the sign by the car in the museum stated the Superfast is "the most powerful and highest-performance road-going Ferrari of all time."
It's enough to make you wonder how they can afford to have a model sitting idly in the museum.
I loved that they display the award-winning engine separately so you can get a better sense of how big it is, but also how powerful it looks all on its own.
Related: Driving a Ferrari in the French Riviera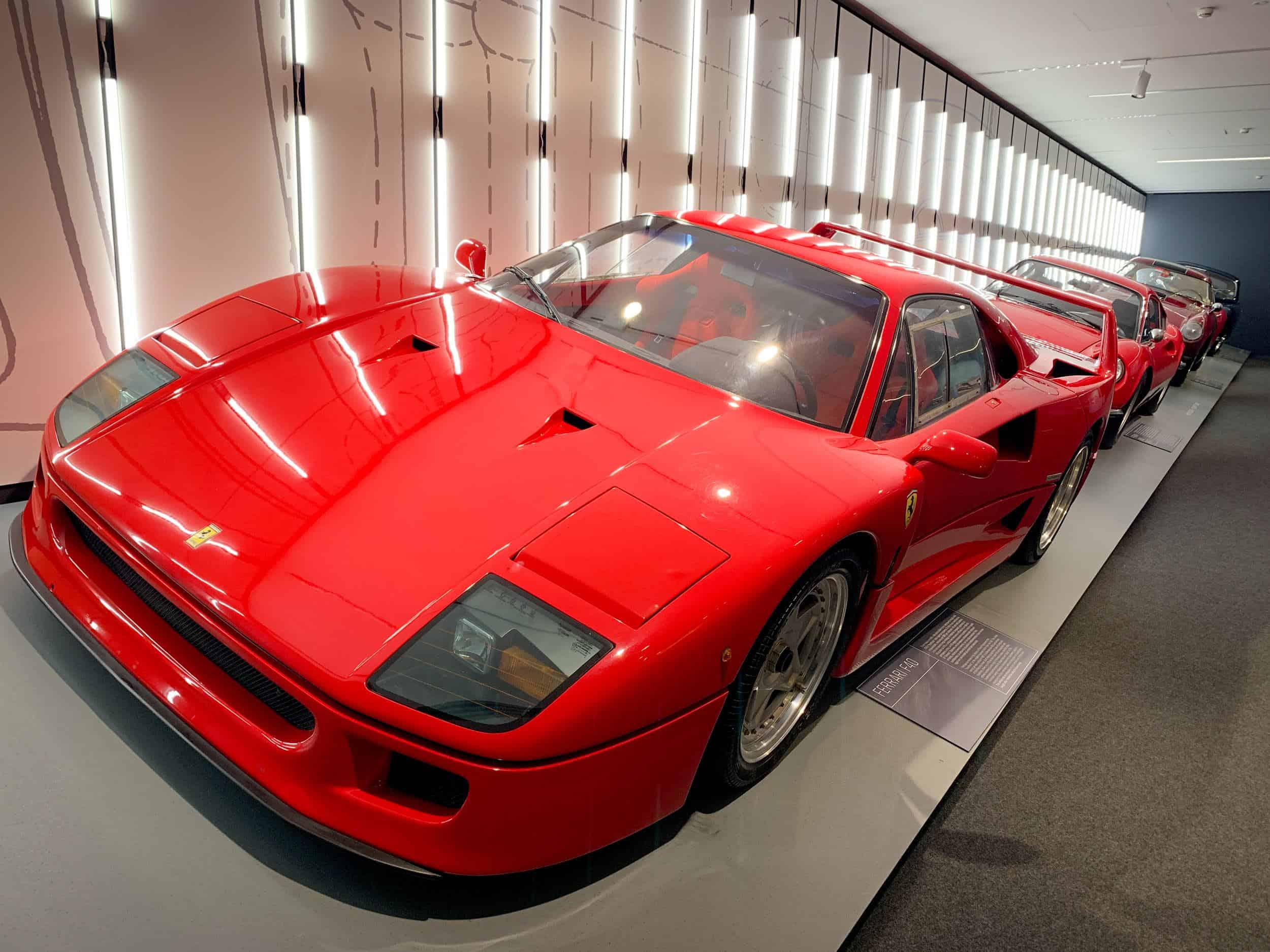 The last group of cars I saw in this section of the museum featured, from oldest to newest:
Ferrari 166 INTER
Ferrari 250 GT Berlinetta TDF
Ferrari DINO 246 GT
Ferrari F40
Ferrari F12 TDF
The next section of the museum focuses more on Ferrari's racing history and Formula 1 cars.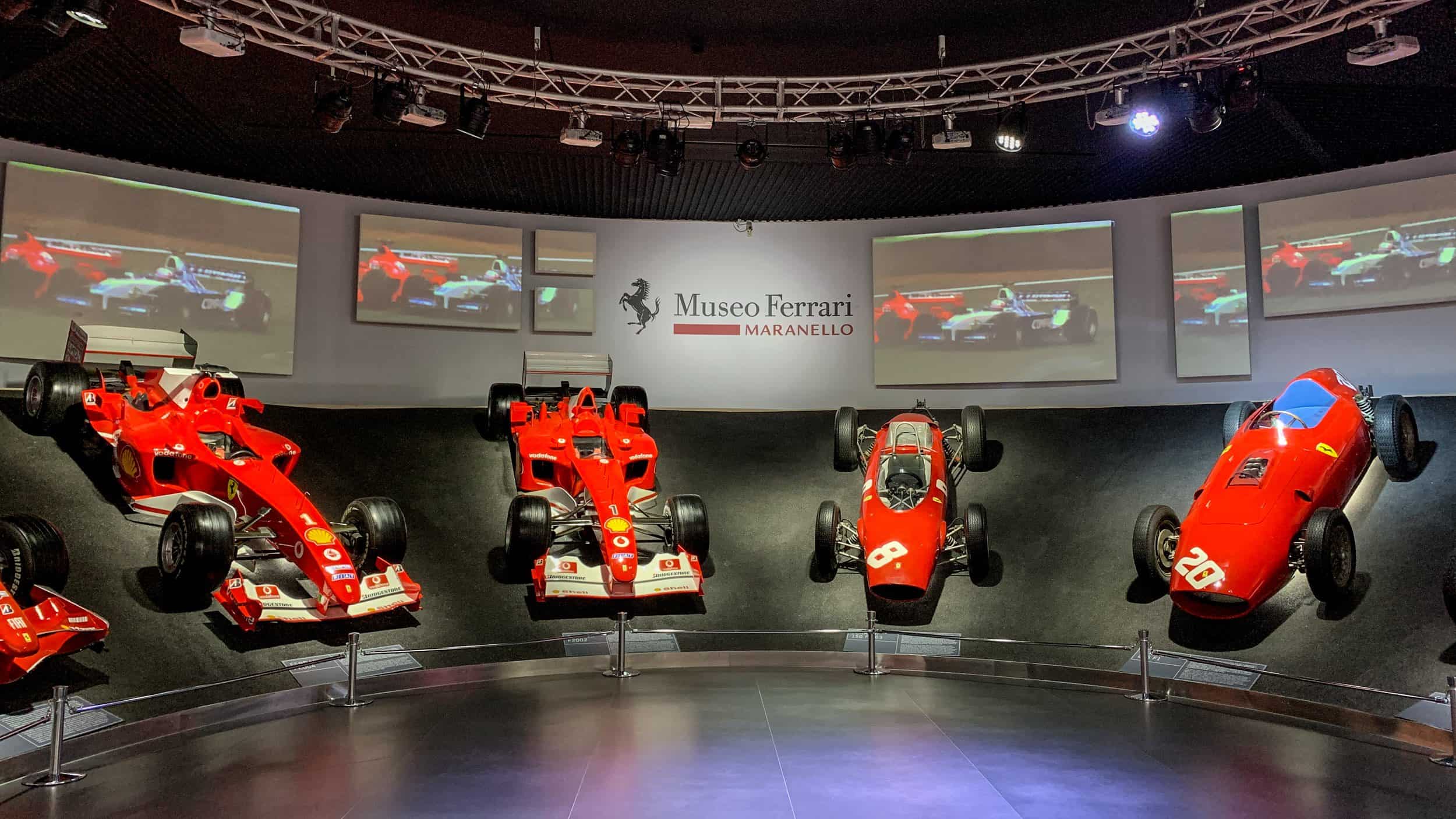 Formula 1
Ferrari is the only team to have competed in every season of Formula 1 racing since the series began in 1951.
The Scuderia Ferrari team attracts the world's best drivers, from 7-time world champion Michael Schumacher in the 2000s to 4-time world champion Sebastian Vettel.
My first exposure to Formula 1 racing came when I moved to Austin, Texas, in 2016.
My city is home to the United States Grand Prix, every October at the Circuit of the Americas track in south Austin.
Both times I went with my friend Bob, who I recently visited in San Diego, as he's a huge F1 fan.
I've enjoyed it enough that I'd like to see some F1 races in other cities, such as the Canadian Grand Prix in Montreal or the Mexican Grand Prix in Mexico City.
And while I don't have a favorite driver, I have to say I'm partial to Ferrari because of its racing history and my recent experience visiting the Ferrari Museum in Maranello.
Related: Exotic Rides Cancun – Racing a Ferrari F430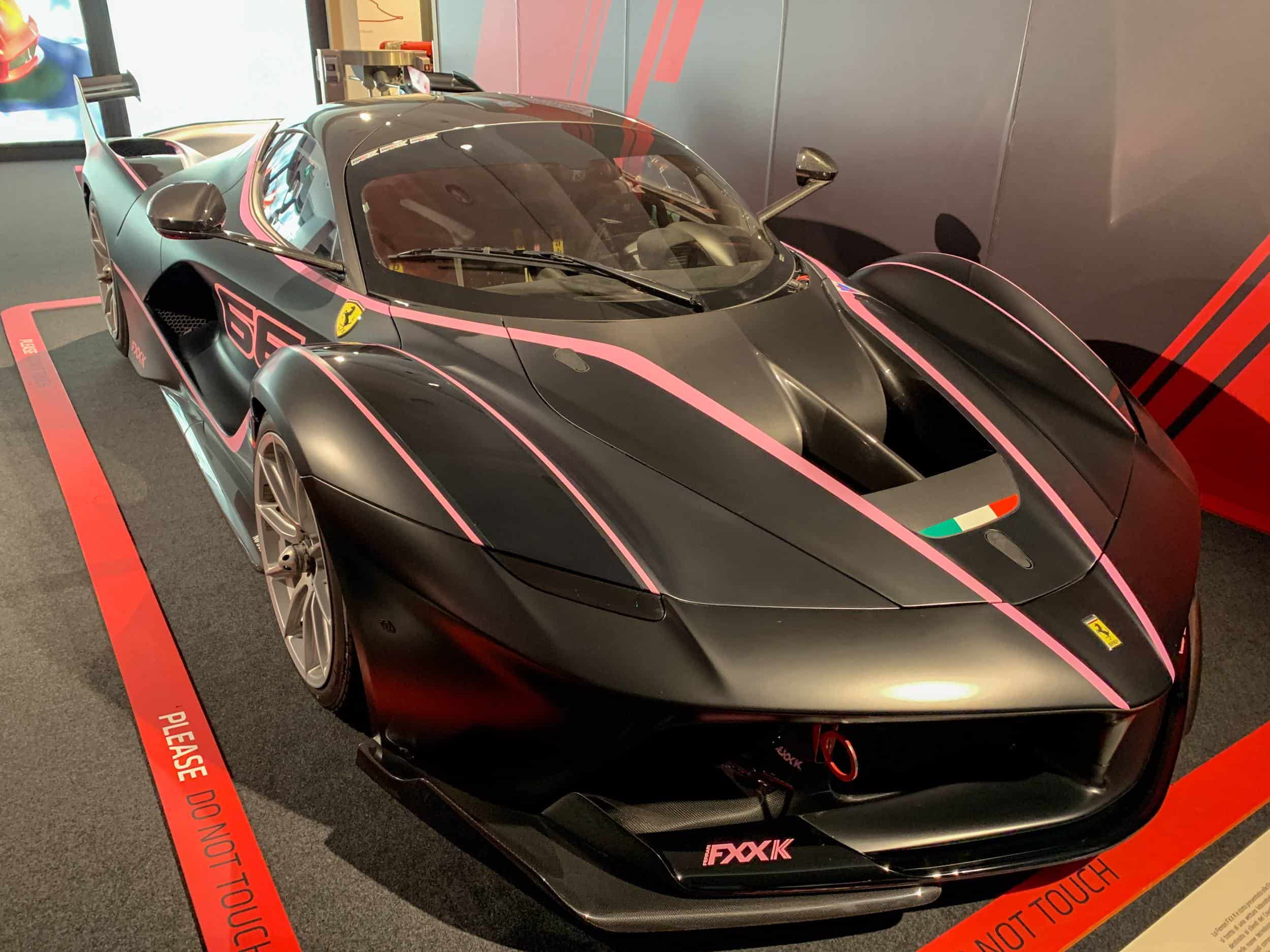 Interactive Exhibits and Gift Shop
Toward the end of the museum, there is an interactive section where you can pay to have your picture taken in a Ferrari, as well as to take a 7-minute drive in a semi-pro F1 race car simulator (€25, $29).
Of course, there's a gift shop too, where you can stock up on Ferrari clothing and souvenirs.
Ticket Prices – Ferrari Museum in Maranello
Adult ticket: €16 ($18)
Adults over 65 and students: €14 ($16)
Children under 19 with an adult: €6 ($7)
Children under 5: free
But wait, there's more.
Ferrari Factory Tour
The Ferrari Factory tour is conducted from a shuttle bus to the Fiorano test track and Viale Enzo Ferrari street running through the factory complex.
A guide on board shares info about Ferrari's history and facilities in Maranello: visitors have to stay on the bus at all times, and photos and video are not allowed.
To book the factory tour, you must first buy your Ferrari Museum ticket online. Then, you'll have the opportunity to sign up for the tour by bus as well—an adult ticket costs €15 ($17).
The factory tour must be done the same day you visit the museum, so check the availability of the former before buying the latter.
Museo Casa Enzo Ferrari
The Enzo Ferrari Museum in Modena is another opportunity to get to know the man behind the prancing horse.
Like the Ferrari Museum in Maranello, the museum in Modena features a mix of classic Ferraris and modern models and F1 race cars.
Ticket prices are the same as the museum in Maranello. If you plan to visit both, then you'll save money by buying a combined ticket.
Maranello + Modena museum ticket combo
Adult ticket: €26 ($30)
Adults over 65 and students: €22 ($25)
Children under 19 with an adult: €10 ($11)
The two museums are 12 miles (20km) apart and connected via a paid shuttle bus that runs every 90 minutes.
The shuttle departs daily from the Bologna bus station at 9 am and goes first to the Ferrari Museum in Maranello.
From Maranello, you can take the shuttle to either the Modena train station or the Enzo Ferrari Museum.
The cost is €22 ($25) for adults, €20 ($23) for kids.
You'll need to return to Bologna by train; the cost is not included in the shuttle price.
My Experience
Given the time I had left by the time I reached Bologna and my energy levels, I was delighted with my whole day food and Ferrari tour from Bologna.
I took advantage of the Ferrari driving opportunity and got to see the Ferrari Museum in Maranello.
The factory tour and Casa Enzo Ferrari museum weren't enough to warrant a second, independent trip, at least not for me at the time.
If I'm ever back in Bologna, I'd be up for it, though!
Dave is the Founder and Editor in Chief of Go Backpacking and Feastio. He's been to 66 countries and lived in Colombia and Peru. Read the full story of how he became a travel blogger.
Planning a trip? Go Backpacking recommends: