For seven years, I (Dave) considered Medellin, Colombia, my adopted home. I loved the city so much I wrote a Medellin Travel Guide ebook.
In this article, I'll share my best advice from the book, plus what I've learned since, to ensure you have a fun and safe stay.
Medellin, known as the City of the Eternal Spring because of its year-round Spring-like temperatures, is the comeback kid of South American cities.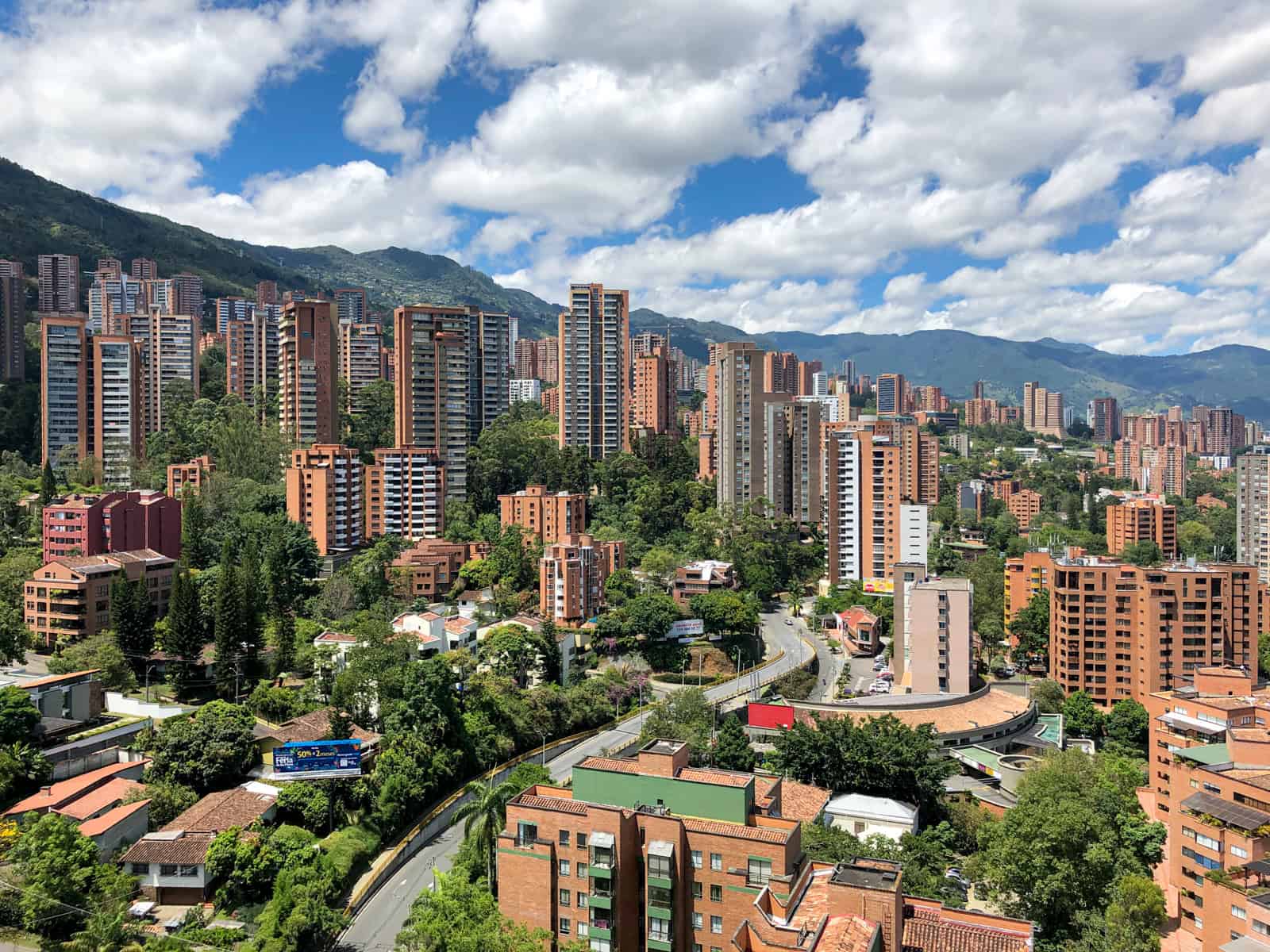 For nearly 20 years, from 1972 to 1993, Pablo Escobar ran the ruthless Medellin drug cartel, which trafficked cocaine internationally (with much of it destined for the United States).
To protect his power and multi-billion-dollar fortune, he waged war against the Colombian government and anyone who tried to hold him accountable for his crimes.
The first few seasons of Narcos on Netflix tell the story.
If you have more time, I recommend Pablo Escobar: El Patron del Mal, a Colombian telenovela that goes into greater depth and better depicts the horror of those years.
Both shows are told in Spanish with English subtitles.
Escobar's legacy and impact on the culture of Medellin and Colombia are complicated and beyond the scope of this travel guide.
However, before we get to all the fun things to do in Medellin, including the incredible nightlife, I want to share my tips for staying safe. Not concerned? Feel free to skip ahead.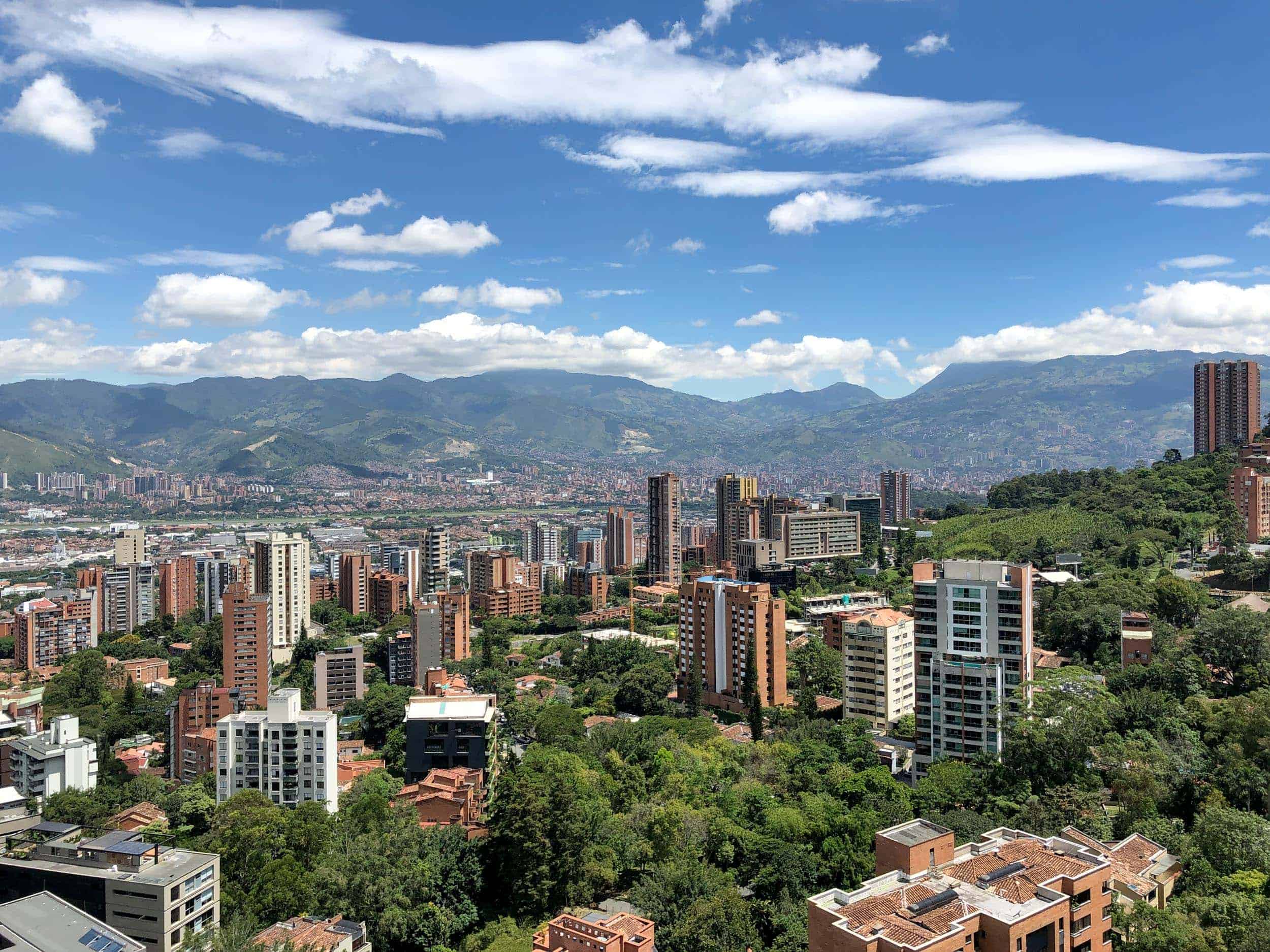 How to Safely Visit
Is Medellin still dangerous? Is it safe to visit Medellin? These are questions I've received most often since 2009 when I began living in the city.
While drug trafficking has continued in Colombia, it's unlikely to impact you as a traveler (unless you look for drugs, which I don't recommend, as it contributes to violence against the Colombian people).
As a visitor to Medellin, you should be more concerned about common crimes like pickpocketing and robbery.
I was pickpocketed once and the victim of armed robberies twice. As a result, I feel the need to speak out whenever possible.
Types of Theft
Pickpocketing
I was pickpocketed during La Cabalgata, a horse parade that used to be held as part of La Feria de las Flores (Flower Festival), one of the city's biggest annual events.
While the horse parade was discontinued in 2014 out of concern for how the horses were treated, you may attend other parades or crowded events while visiting.
If you can't or don't want to leave your smartphone safely secured at your accommodation, try to use it as little as possible in a crowd.
Raising a shiny new iPhone in your hand to take photos may draw the attention of pickpockets.
They can have an easier time getting your phone or wallet when people are squeezed together, such as pressing through tight spots along a parade route or jumping up and down to celebrate a World Cup soccer victory.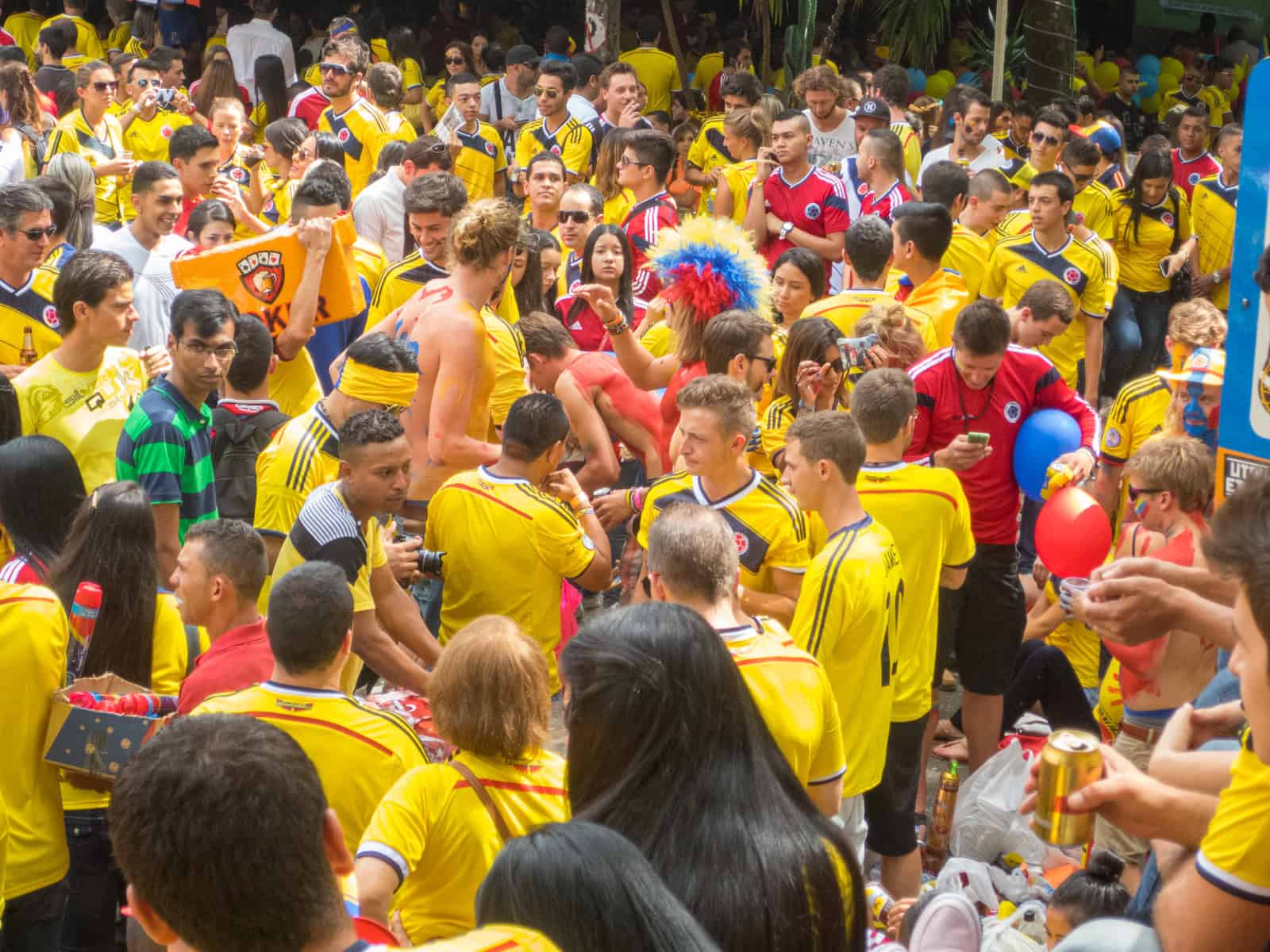 Armed Robberies
Both of my experiences with armed robberies came while using my smartphones in a taxi.
I detailed the first in this blog post, which explains the robbers' strategy of using motorbikes to target people boxed in by traffic and red lights.
In December 2018, I was robbed in the same way en route to see the Christmas lights in Parque Envigado.
Unlike pickpockets who try not to be noticed, these guys will flash or point a handgun to get your attention. Trust it's real, and hand over your belongings quickly and calmly.
Don't resist. This includes questioning them, pretending you don't understand, or trying to buy time.
They could get nervous and pull the trigger. Game Over. You not only lose your possessions but possibly your life.
Drugging and Robbery
Drugging drinks with scopolamine (aka The Devil's Breath) and then taking the incapacitated person to an ATM or their accommodation and robbing them is another, albeit less common, strategy.
Thankfully, I've never been drugged, but I was at a dance club one night when one of my male friends had his drink spiked.
He was led into a car with people he didn't know but was luckily able to escape and get back to his accommodation with only minor scrapes and bruises from running across town (but little memory of what happened).
If too-high a dose of scopolamine is accidentally given, it can be lethal. Keep a close eye on your drink, don't wander off alone in a busy bar or club, and don't accept drinks from strangers.
Colombians love to offer shots of aguardiente as gestures of friendship, but it's best to only accept drinks from people you know and trust.
Protect Your Valuables
It was only after the second smartphone was stolen that I wisened up and began buying travel insurance to protect my electronics (phone, camera, laptop).
When my iPhone was stolen in December 2019, I had theft and loss protection through Apple, which meant I only had to pay a deductible to get a replacement.
Because I had purchased travel insurance through World Nomads, I was able to submit a claim to get reimbursed for the deductible I paid.
Ultimately, the loss of my iPhone was an inconvenience but not a financial hardship. And because I had all my data backed up to iCloud, I didn't lose any of that either.
I just reported the iPhone lost through Apple and triggered a remote instruction to erase it the next time it connected to Wi-Fi.
I highly recommend getting travel insurance when visiting Medellin and anywhere in Latin America, for that matter.
I'm also a big fan of the Pick-Pocket Proof Pants by Clothing Arts. They make smartly designed travel clothes for men and women.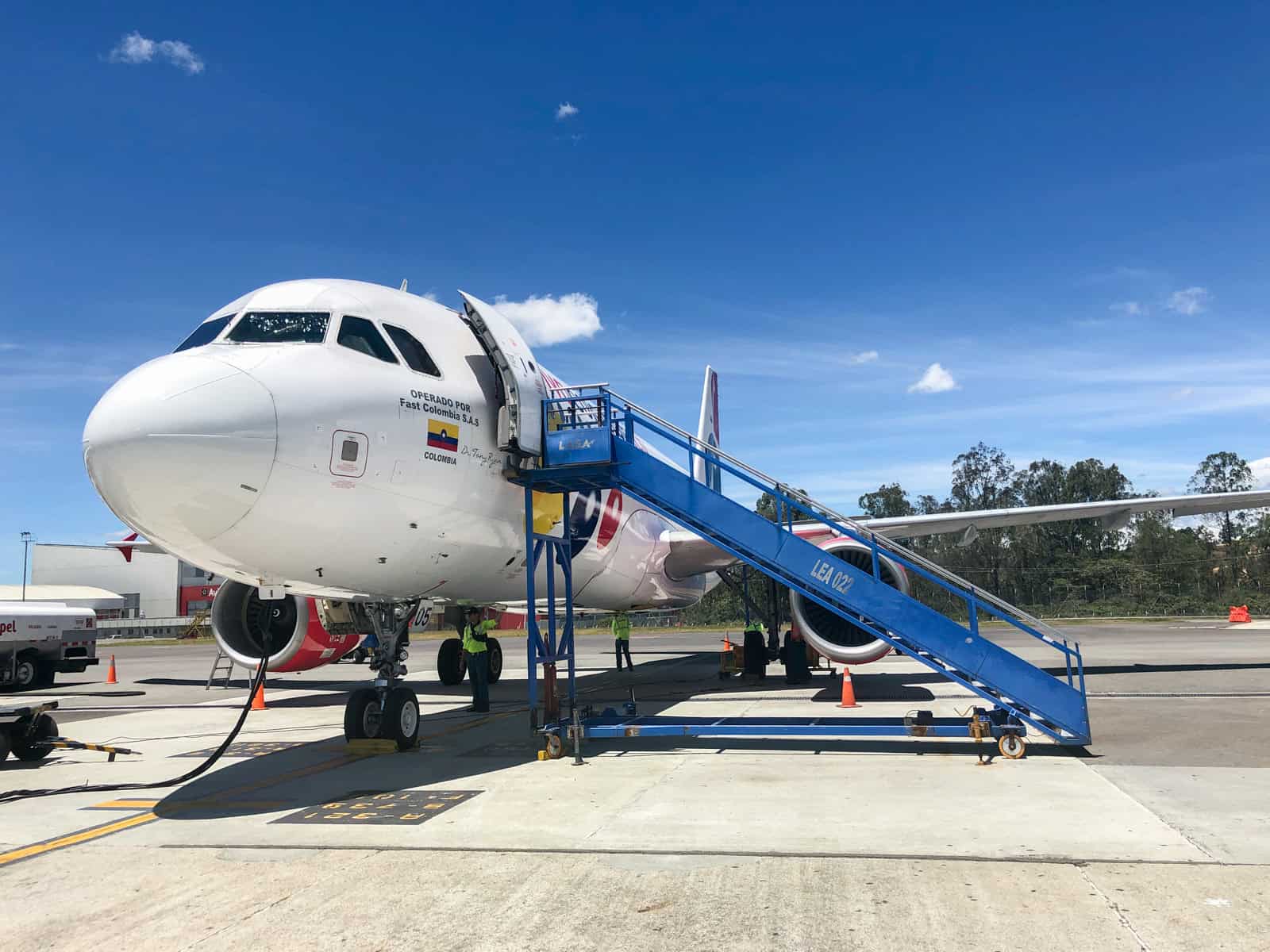 Getting There & Away
By Plane
Medellin's main airport, Jose Maria Cordova International Airport (MDE), is located about 20-50 minutes outside of Medellin in Rionegro, depending on the route you take.
Major airlines serving the city with direct flights include American Airlines, Spirit Airlines, Viva (formerly known as VivaColombia and VivaAir), Avianca, JetBlue, TAP Air Portugal, and United.
To get to your accommodation from the international airport, you can take an Uber (recommended) or taxi for 80,000 pesos ($21) or a colectivo (minivan shuttle) for 23,000 pesos ($6).
The shuttle will drop people off at several central points in the city, and from there, you can catch a taxi, saving you some money.
Colectivos are a tight fit, so take an Uber or taxi if you have a lot of luggage.
Unlike Bogota's airport, there are no regulated fares. However, it's rare for drivers to try and overcharge visitors.
Medellin also has a smaller airport within the city limits, Olaya Herrera (EOH), offering regional flights with domestic carriers. This can be conveniently accessed via Uber or taxi.
By Bus
Medellin has two major bus stations that serve different parts of the country.
Terminal del Norte is in the north, with buses that head to northern and eastern destinations such as Cartagena, Barranquilla, Santa Marta, and Bogota.
It is located at the Caribe metro stop, making it easy to access during the day.
At night, if traveling with luggage, it is advisable to take an Uber, which will cost about 15,000 pesos ($4) to/from most parts of the city.
Terminal del Sur is located adjacent to the Olaya Herrera airport toward the southern end of town and serves the southern and western half of the country, including Cali and Manizales.
The closest metro station is Poblado; however, it is not within walking distance, so it's best to take an Uber.
When leaving the city, you can usually show up and find a bus departing within a few hours for wherever you're headed, especially if it's another major city such as Bogota or Cartagena.
The exception is national holidays when a larger number of Colombians are traveling around the country.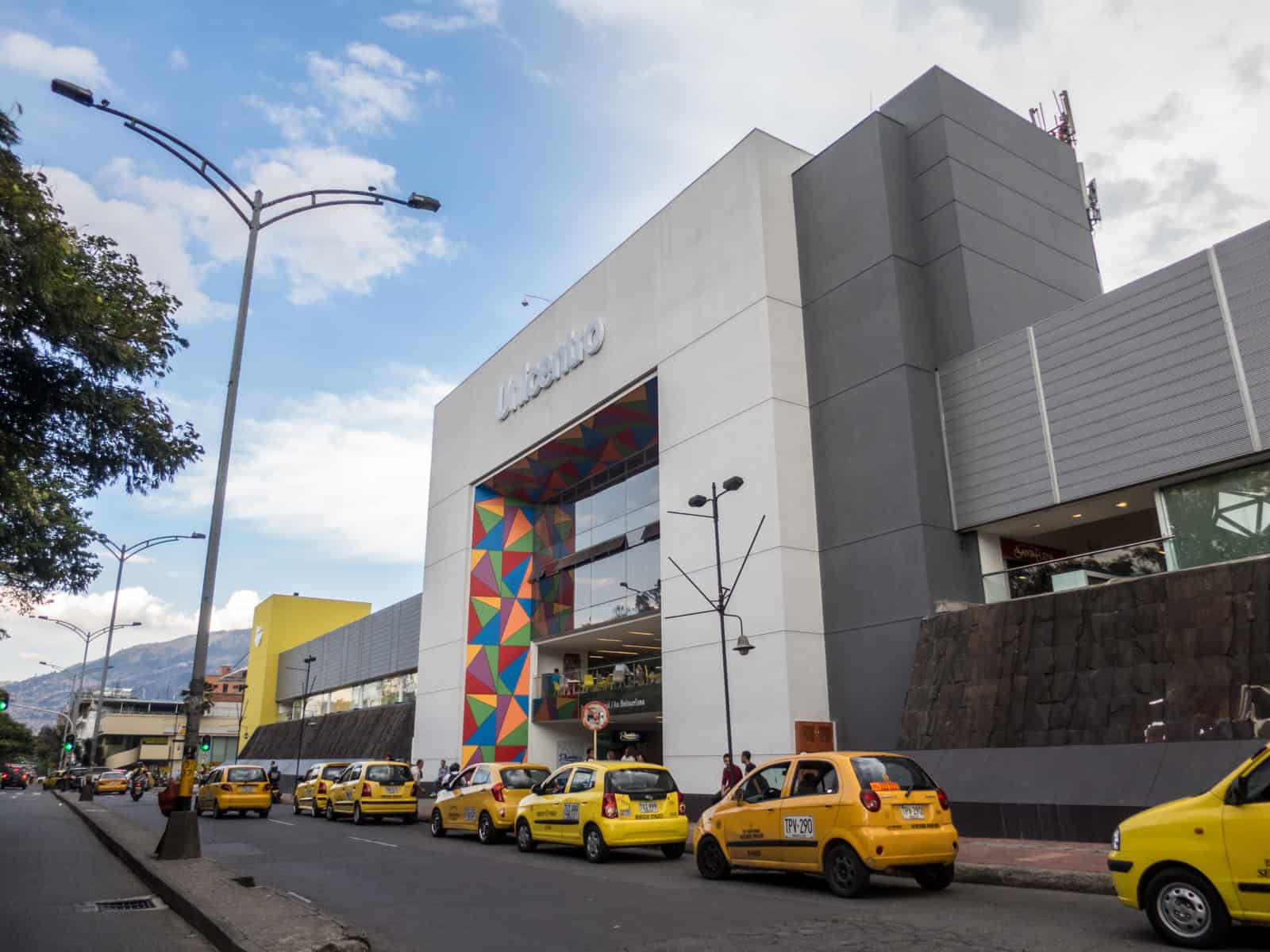 Getting Around Medellin
Taxi
Uber is an easy, safe, and inexpensive way to get around the city. Your ride is tracked, and you know how much it's going to cost.
Taxis are ubiquitous and still an option, too. You can hail them from the street; however, it's safer to call a taxi service to have one pick you up.
Upon calling, they will give you a code (clave) to confirm with the driver, thereby ensuring you're getting in the right taxi.
Be forewarned; sometimes, the taxis don't show up, so leave yourself extra time if you're meeting someone at a specific time.
Make sure the taxi's meter is on once you get started. Unlike Bogota taxis, the meters in Medellin taxis reflect the rate in pesos that you'll have to pay.
The exception is if the taxi driver had to wait for an extended time at some point along the trip, in which case he may ask for an additional 1,000 pesos ($0.25).
For safety purposes, it's better to sit in the back seat, with the windows rolled up.
Do not take valuable possessions out of your pocket, purse, or bags while in the taxi. Smartphones are an especially popular target for thieves and are easily visible at night.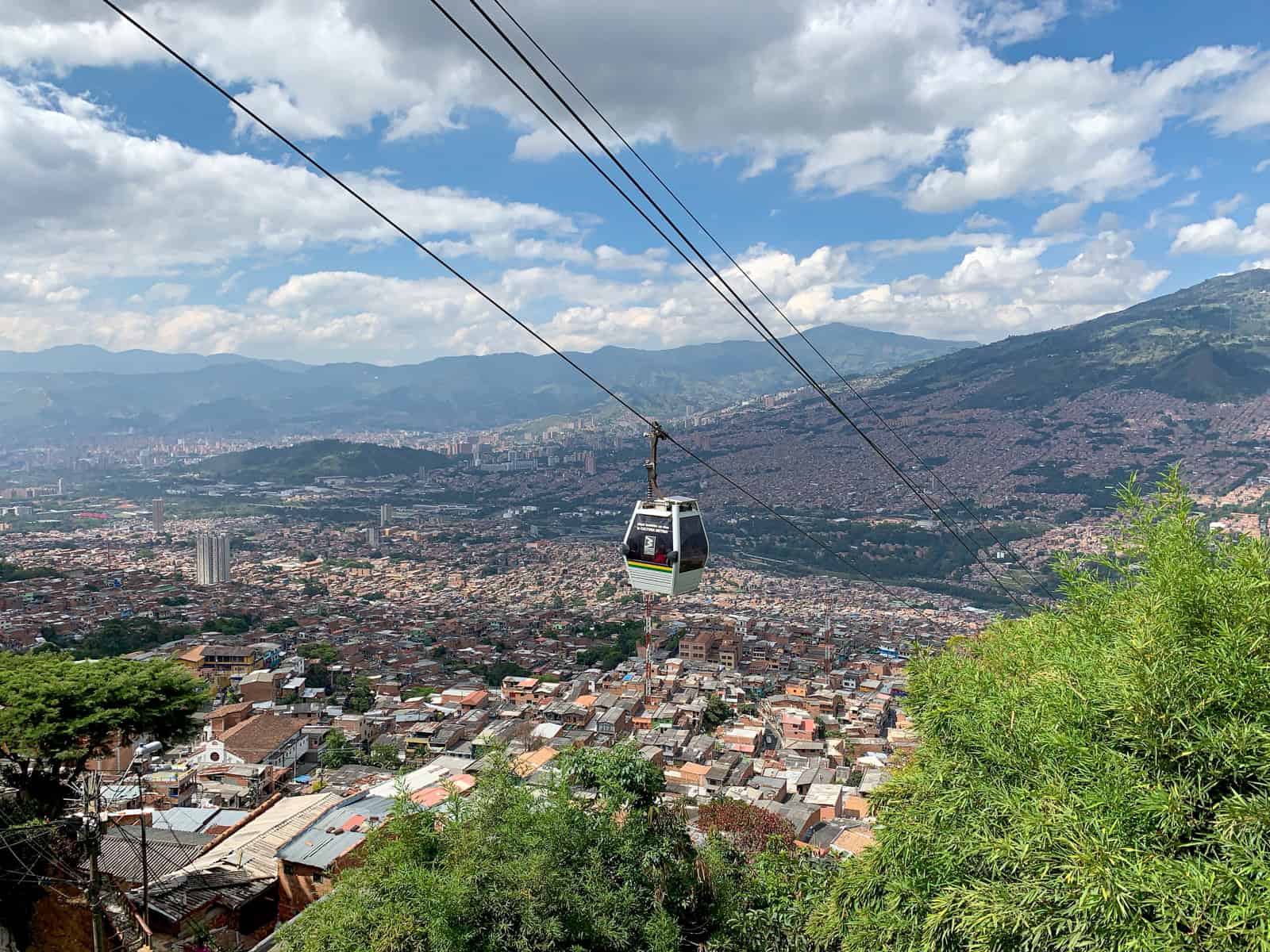 Metro
Medellin is the only city in Colombia with a metro rail system. It operates above ground, offering riders uninterrupted views of the city.
The main metro line runs from Itagui in the south to Niquia in the north, and this line will serve most of your needs.
A second line runs from San Antonio station west to San Javier. However, most tourists should not go further west than the Estadio (soccer stadium) station for safety reasons.
The rail lines are connected to several metrocables that run up the mountains to various, more impoverished neighborhoods, which were previously disconnected from the rest of the city.
The metrocables are an investment in urban development that has paid off. In the process, they have inadvertently become a tourist attraction as they offer riders sweeping views of the valley.
The cost for a single metro ticket is 2,750 pesos (about $0.72) and includes transfer to the metrocables.
The metrocable from Santo Domingo to Parque Arvi requires an additional ticket available at the point of transfer.
Bus
Plenty of private buses ply the city streets and can take you just about anywhere you need to go.
The bus routes are posted in the front windows and feature major landmarks, universities, and shopping centers to help you get your bearings.
Flagging a bus is as easy as holding your hand out as it approaches.
To get off the bus, look for a red button on the inside to push, or if you can't find one or it's not working, alert the driver that you want to get off.
The average cost of a ride is 1,300 pesos ($0.34).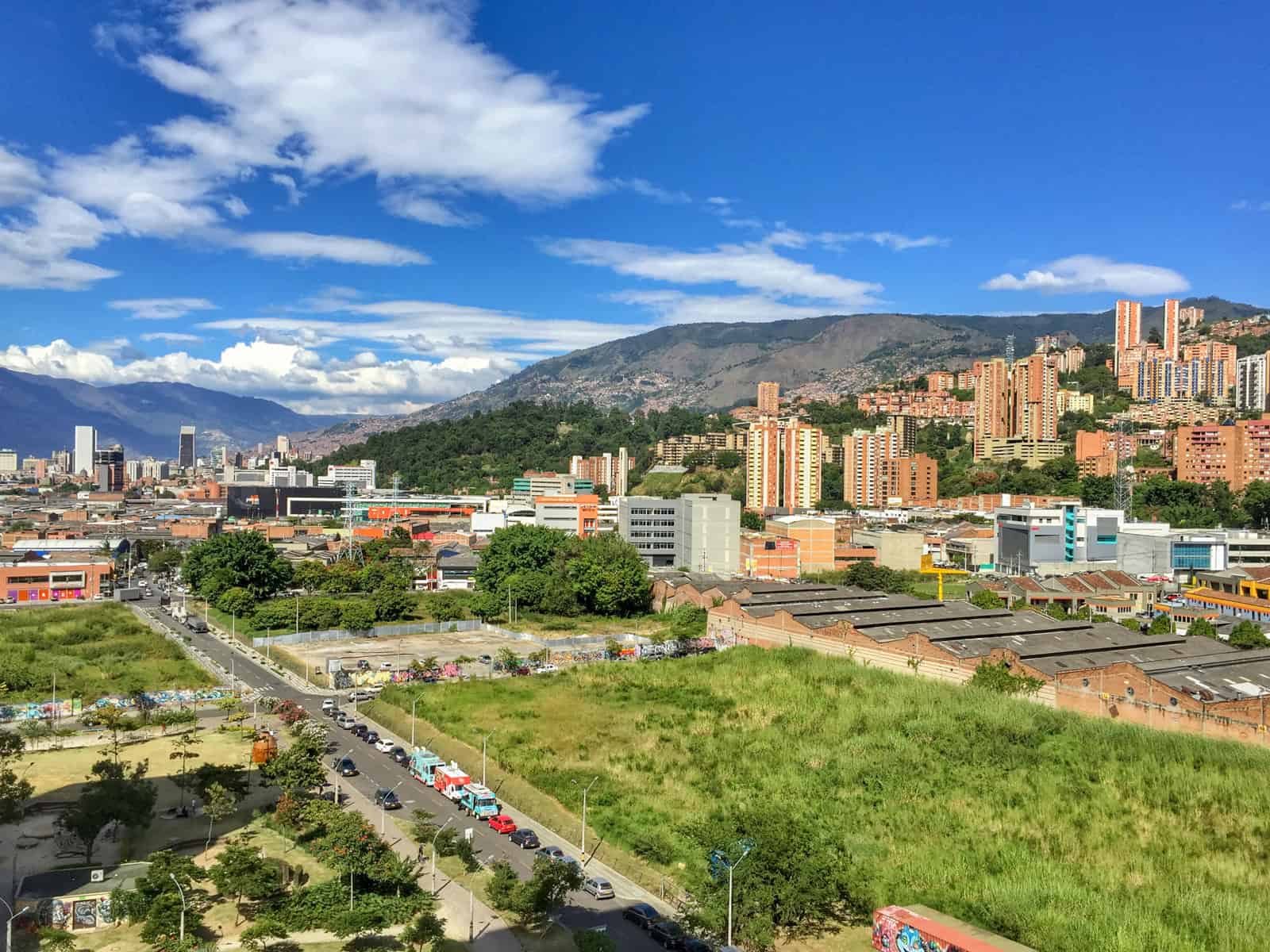 Where to Stay
Hostels
Most hostels are located in Poblado, within walking distance of Parque Lleras, the city's Zona Rosa.
This neighborhood is one of the safest and prettiest in the city. However, petty crime still occurs as thieves target tourists and wealthy locals.
Quick Recommendations
See also: Best Hostels in Medellin
Short Term Housing
If you plan to spend a few weeks, months, or years (like me) in the city, then you'll want to rent a room or apartment.
International House – Calle 32 #66C-6, Barrio Belen Malibu, Medellin. Ten rooms for rent in two apartments, plus a restaurant on the ground floor, and a rooftop deck with 360-degree views of the city. Apartments are rented monthly. American-owned.
CompartoApto.com – free listings for rooms and apartments, most of which are provided by Colombians. It helps to know Spanish if you want to use this site.
Airbnb – there are tons of apartment rental properties. This has been my preferred approach since moving back to the US.
Couchsurfing
Couchsurfing in Medellin is another option that can help you save money and give you a chance to see the city from a resident's perspective.
As most Colombians live with their parents until married, it may be hard to find a place to stay.
However, members of the Medellin CS group get together often, so it can still be an easy way to meet the locals.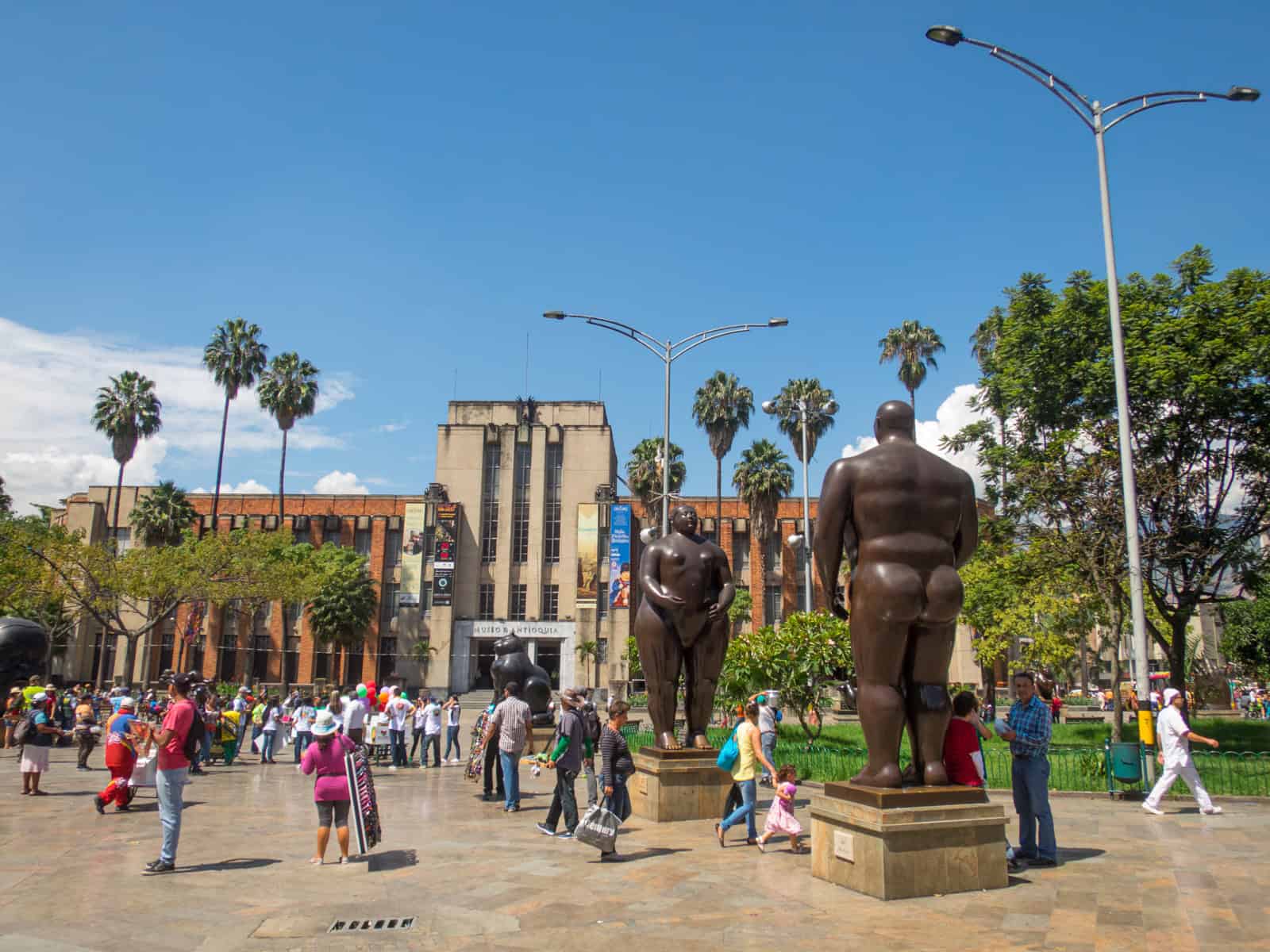 Things to Do
In my humble opinion, Medellin's biggest tourist draw is its natural setting amidst the Andes mountains and constant Spring-like weather.
If you decide to spend your whole time partying, I can't say you'll miss anything crucial. Not interested in the nightlife? There's still plenty to see and do.
Travelers in town for only a day or two should focus on what's available within the city.
If you've got more than a few full days, I'd start adding trips to nearby pueblos. I'll cover those below in the "Outside the City" section.
In the City
Parks and Plazas
Botero Plaza
Fernando Botero, Colombia's most famous artist, is originally from Medellin.
He donated an extensive collection of his large bronze statues to the city. They are on display in Plaza Botero, below the Parque Berrio metro station.
While you're down there, take an hour to check out the Museo de Antioquia, which faces the plaza, and houses more of Botero's artwork, as well as other Latin artists. The entrance is free.
Jardin Botanico
Jardin Botanico, the city's botanical gardens, offers a respite from the noisiness of the city.
The gardens are easily accessible from the Universidad metro station and often host concerts and other events.
Across the street is the city aquarium, and next to that is Parque Explora, which features interactive displays for learning about physics and science.
Pueblito Paisa
Pueblito Paisa is a mock pueblo built atop Cerro Nutibarra, a small hill in the valley's center. The hill offers 360-degree views of the city.
It's about a 20-minute walk up from the Industriales metro station, or you can take an Uber.
Metrocable to Santo Domingo & Parque Arvi
Riding the metrocables is a relaxing and inexpensive way to get a bird's eye view of the city.
Take the metrocable to Santo Domingo for the best views, as well as a closer look at the unique architecture of Biblioteca Espana.
Pay a few dollars more, and transfer to the metrocable that passes over the mountain top to Parque Arvi, a large eco-park.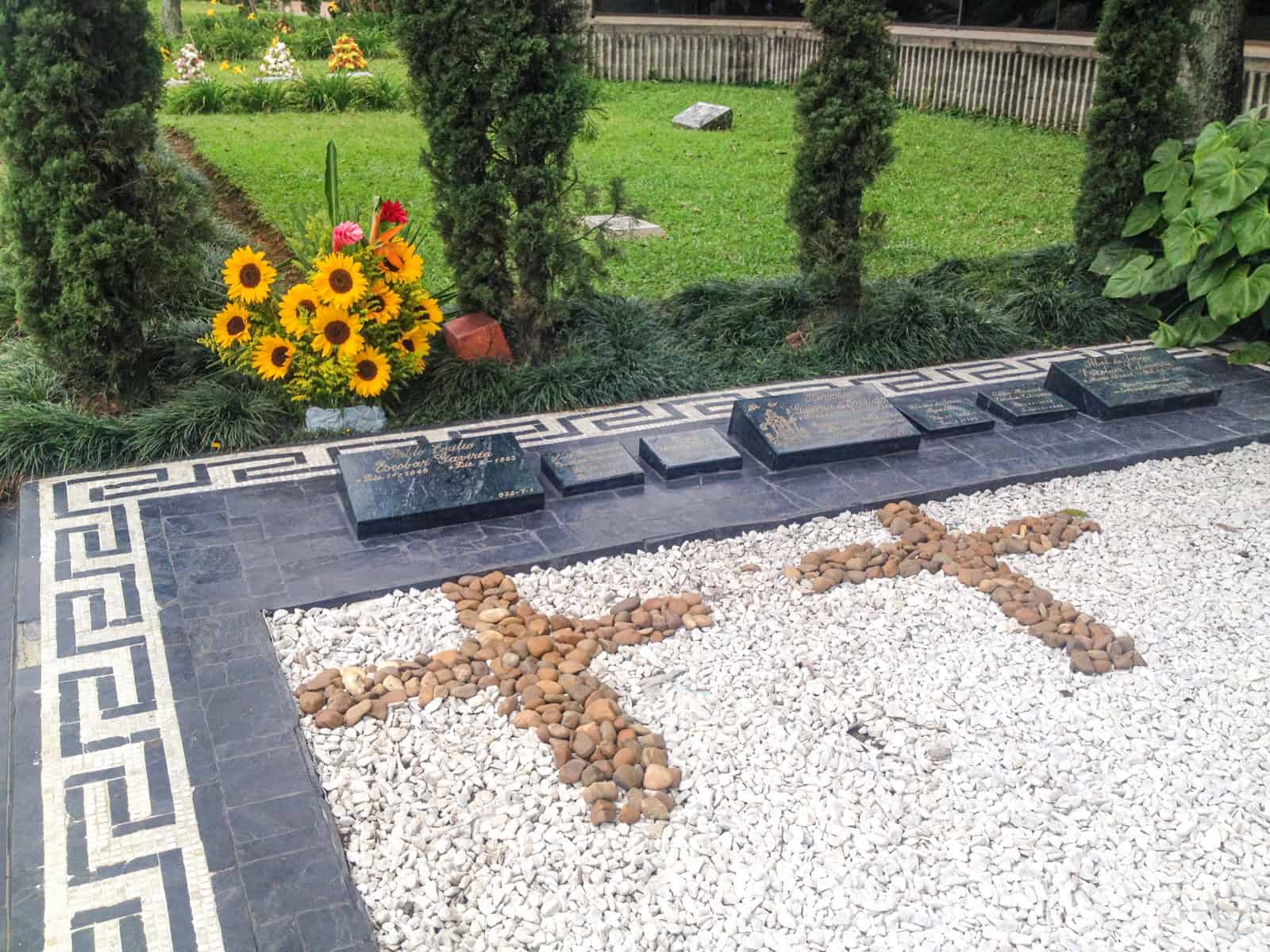 Activities
Paragliding
The mountains above Medellin offer excellent views of the region, in addition to strong thermals, which are perfect for paragliding (parapente in Spanish).
It's about a one-hour bus ride to reach the paragliding offices.
The bus ticket is only a few dollars (from Terminal del Norte at the Caribe metro stop). A 15-minute flight with a company like Paragliding Medellin will run you 160,000 pesos ($42).
Pablo Escobar Tour
Pablo Escobar put Medellin on the global map for all the wrong reasons, namely building the world's largest cocaine cartel.
Much to the city's chagrin, Pablo Escobar tours are in high demand. Organized tours to visit Pablo Escobar's grave and the location where Escobar was killed are now available.
Keep in mind that both sites can easily be visited on your own.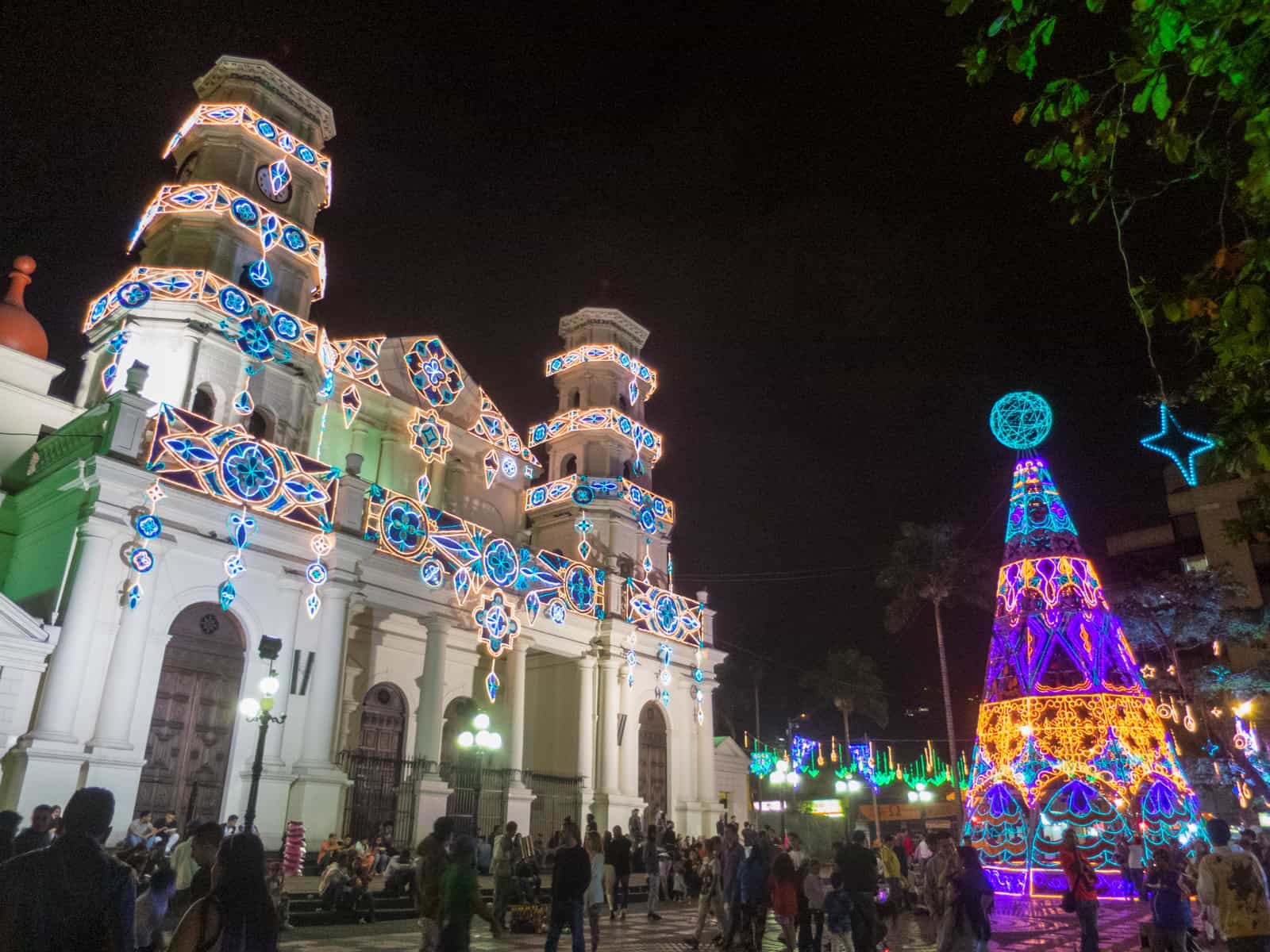 Festivals
La Feria de las Flores (Flower Festival)
La Feria de las Flores is Medellin's biggest festival and street party of the year runs for one week at the end of July through early August.
Highlights include a 6,000 horse cabalgata (this parade was discontinued as of 2014), the flower parade, concerts around the city, and countless other smaller events throughout the 10-day festival.
Los Alumbrados (Christmas Lights)
Every October, workers around Medellin, Envigado, and the surrounding cities begin to hang millions of Christmas lights up for the coming holiday season.
In early December, the lights are all turned on, and it transforms the valley into a different world every night.
Chivas (party buses), which are not otherwise common in the city, begin to truck Colombians around to see the various displays. It's one of my favorite times of year to be in Medellin.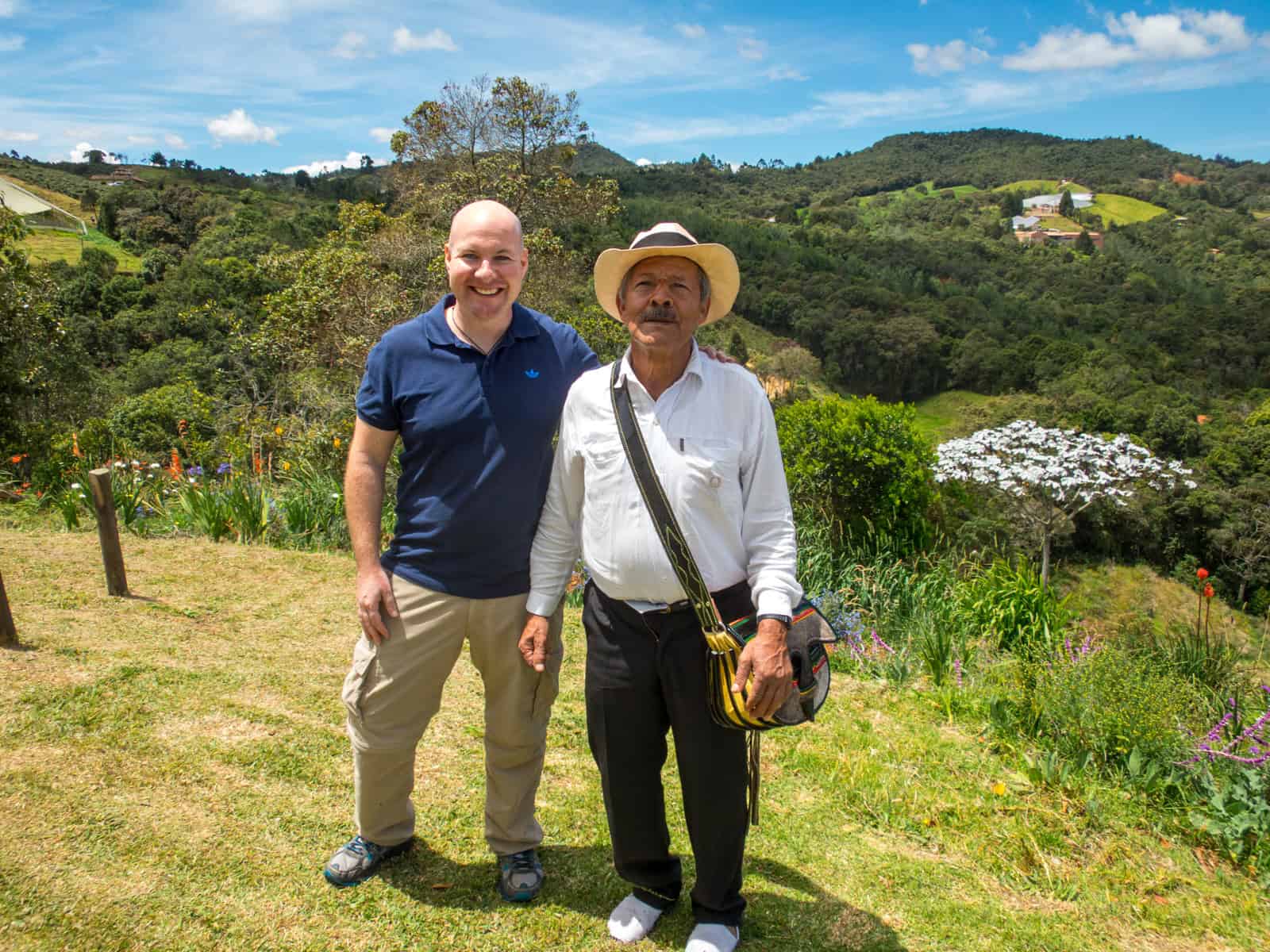 Outside the City
El Penol & Guatape
El Penol is a monolith located about two hours outside of Medellin by bus, in a pueblo by the same name.
Stairs have been etched into the rock, allowing visitors to climb to the top for 360-degree views of the unique surrounding landscape.
Fifteen minutes from El Penol is the picturesque pueblo of Guatape, which is situated on a lake.
Both can be visited as a long day trip from Medellin; however, you can relax and enjoy the scenery by planning to spend at least one night.
Santa Fe de Antioquia
Santa Fe de Antioquia is a pueblo located at a lower elevation than Medellin, about two hours away by bus.
Founded in 1541, it was the original capital of Antioquia. Now, with that title lost to Medellin, it is known for its annual film festival.
Jardin
About three to three and a half hours southwest of Medellin by bus, Jardin has a similar, though slightly cooler, climate.
This small pueblo, set in a valley, likes to party on the weekends when it feels like the whole town is out in the main square or the bars surrounding it.
La Cueva del Esplendor is a popular cave located outside of town. For about 80,000 pesos ($20), you can arrange a horseback riding trip through your hostel or hotel to see it in style.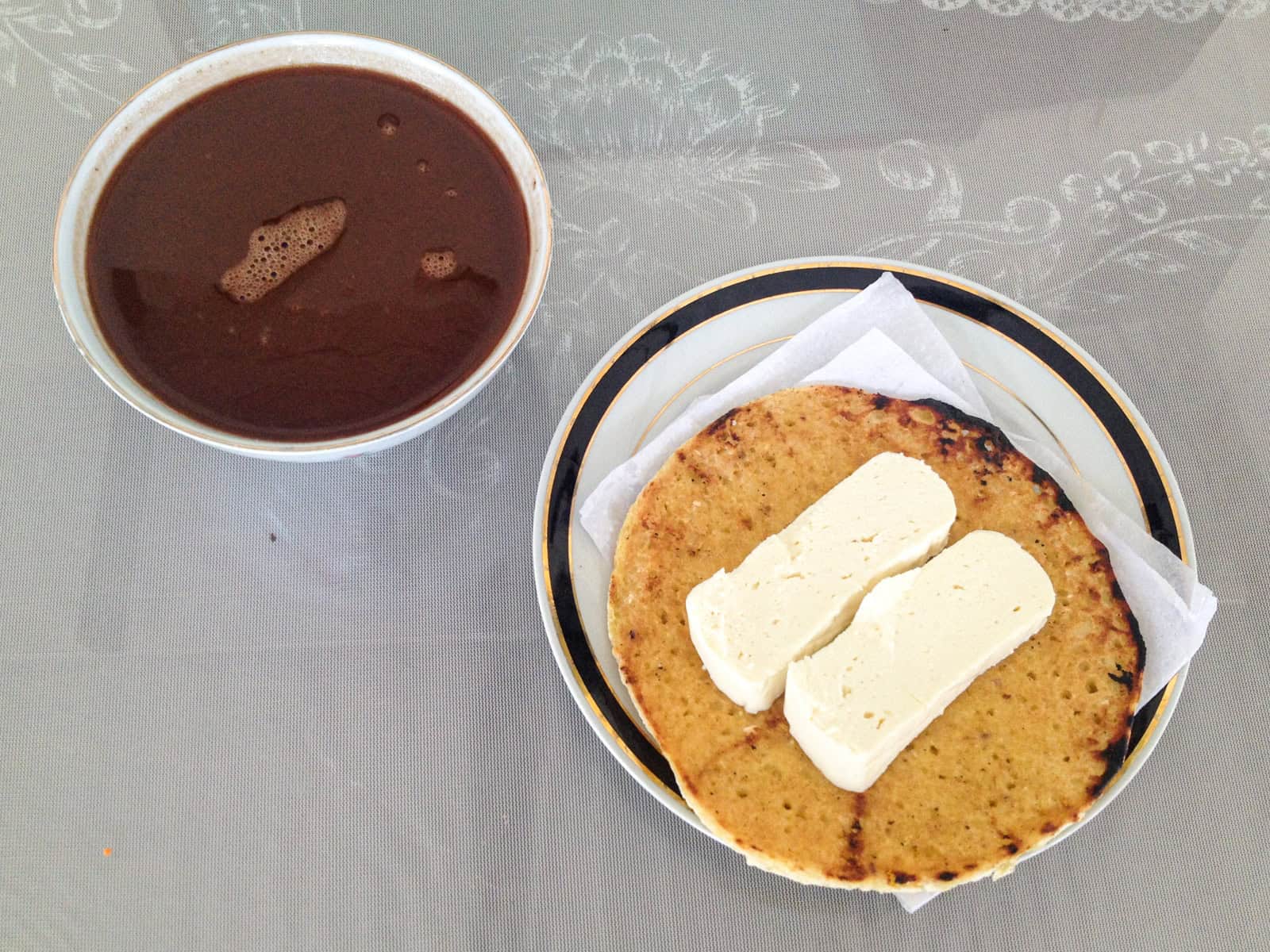 Food & Drink
Typical Colombian foods are heavy on meats, grease, and salt, and the popular dishes of Medellin and Antioquia are no different.
Regional Dishes
Bandeja Paisa – Traditional Antioquian dish consisting of beef, pork or chicken, chorizo, chicharron (pork fat), fried plantains, a fried egg, refried beans, rice, avocado, and a small salad.
Mondongo – A thick soup of chopped tripe (stomach lining or intestines) in broth, served with accompaniments for mixing, including rice, avocado, bananas, and fresh cilantro.
Restaurants
Hato Viejo – multiple locations, Medellin. A moderately-priced restaurant which offers excellent versions of traditional Colombian dishes. I had my first Bandeja Paisa here.
Brasarepa – Calle 46 Sur 42 – 75, Envigado. Enjoy a typical Colombian lunch at this restaurant featured on Anthony Bourdain's "No Reservations" TV show.
Mondongo's – Calle 10 #38 – 38, Poblado, Medellin. The best place to try Mondongo soup.
Carmen – Carrera 36 #10a-27, Poblado, Medellin. Colombian-American chef Carmen Angel opened her eponymous restaurant along with chef-husband Rob Pevitts, and her father. Go for a modern take on Colombian cuisine, with a focus on sustainable practices.
El Cielo – Carrera 40N #10A – 22, Poblado, Medellin. Experience world-class molecular gastronomy, and service, on a budget. In 2021, owner Juan Manuel Barrientos was the first Colombian chef to earn a Michelin star when he opened an El Cielo in Washington, DC.
Related: Best Restaurants in Medellín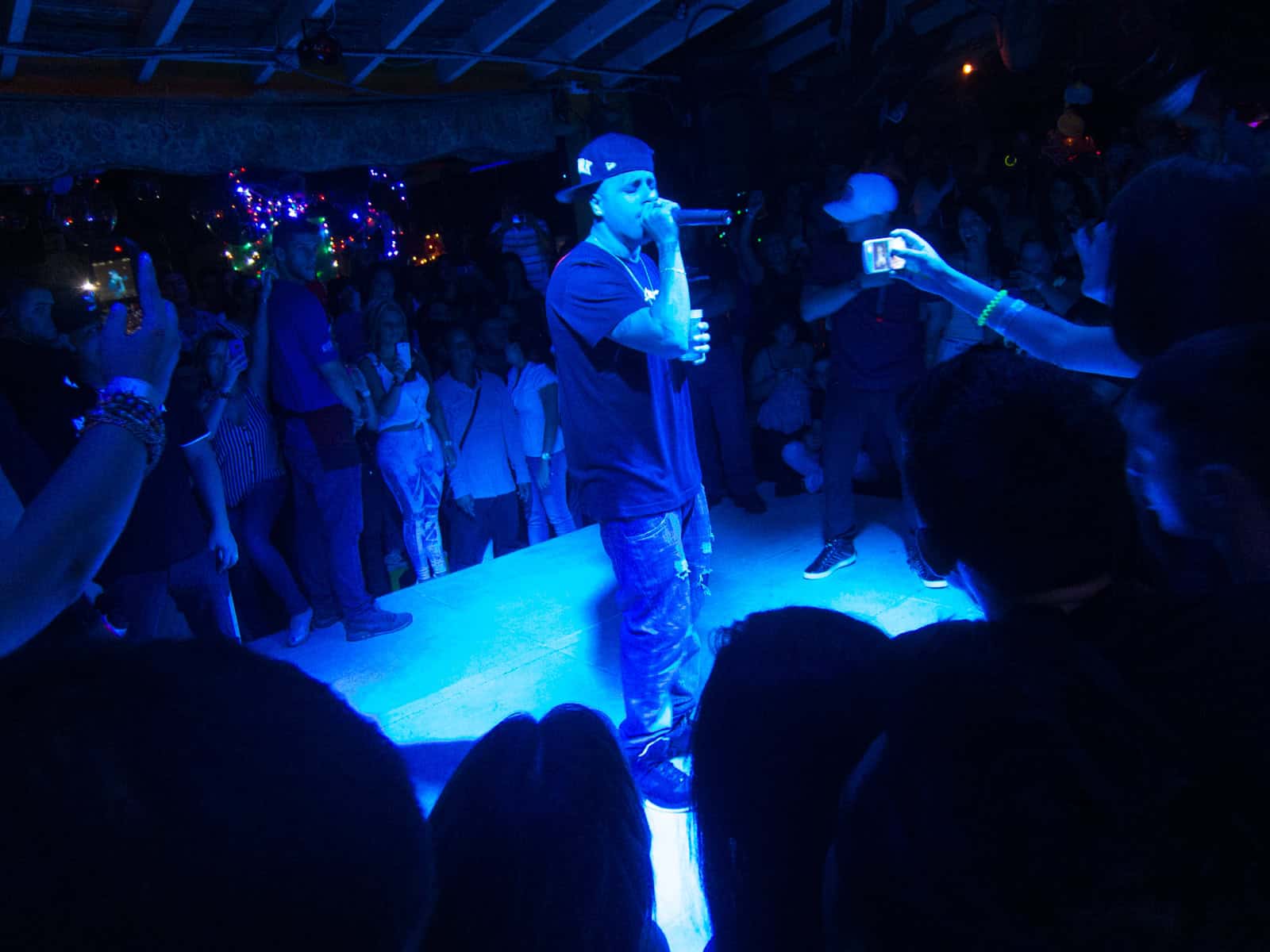 Nightlife
Colombian nightlife has an excellent reputation, especially within the big cities, and Medellin is no exception.
The city's Zona Rosa, or main nightlife district, is Parque Lleras in barrio Poblado. If you're staying in a nearby hostel, it's a short walk. Otherwise, hop in an Uber.
You can walk around until you find a restaurant, bar, or discoteca that looks good.
Bars & Clubs
El Eslabon Prendido – Calle 53 #42 – 55, Centro. (Maracaibo, a half block above Parque Periodista). Live salsa bands Tuesday nights (5,000 peso cover).
Dulce Jesus Mio – Las Palmas. Crossover music in a club decorated like a mock Antioquia village.
El Tibiri – Carrera 70 + Calle 44B, Laureles. About a five-block walk from Estadio metro. Tiny basement level salsa bar that attracts great dancers.
***
Dave's eBook
The 138-page, all-original Medellín Travel Guide by David Lee is available for Kindle and PDF.
Last Updated on April 17, 2023 by Dave Lee
Dave is the Founder and Editor in Chief of Go Backpacking and Feastio. He's been to 66 countries and lived in Colombia and Peru. Read the full story of how he became a travel blogger.