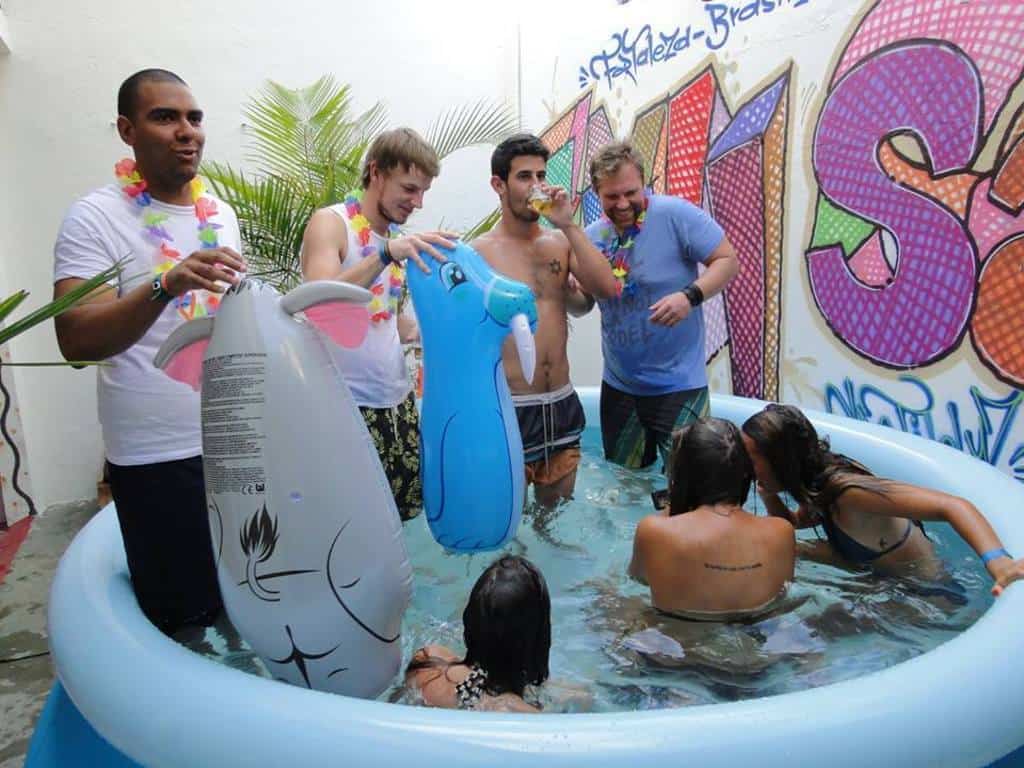 Friday, Jan. 16, Full Sail Hostel, Fortaleza, Ceará
She looked so elegant, in her business attire, a white-collared shirt, and black skirt, it almost seemed like she was walking in slow motion like I was watching a movie, a scene when they introduce the lead actress and they want to capture your attention.
Marília owned mine at this moment.
Here I was in Fortaleza, her hometown and my last stop on my three-week trip to northeast Brazil, a journey in which I will tell you about big cities, beautiful beaches, budget tips, things you need, favorite foods, and almost everything else you should know about this region of South America's biggest country.
Now back to Marília. I was seeing her again for the first time in 2.5 years. She was a student when we met. She's a lawyer now.
But our reunion was nothing like that.
That's just how I pictured it as I sat at Full Sail Hostel, open only four months now, where I made new friends, including the owners, Alex and Jamily, both such nice people and always so helpful.
Most of the time, I was chatting with them. When my mind wandered, I thought of Marília, that I imagined what she would look like when I saw her again.
She looked lovely when I opened the door to her car when she came to pick me up at the hostel, but she wasn't in business attire, just elegantly casual instead.
I know you're probably thinking at this point that this is some romantic journey in which someone tries to track down a lost love in another part of the world, and they live happily ever after. Hold on.
There are two bigger reasons I took this trip:
1. Colombian Visa law requires me to leave the country twice a year, based on my immigration status, which I won't get into here because this is not a story about Visa law either.
2. I have always wanted to visit Brazil.
Now, Marília skewed the geography of my trip, no doubt. It's a big country. I could have gone to Río de Janeiro, as one of my friends reminded me by inquiring several times about why I was not going.
This story should explain everything.
I should warn you that the story is not in chronological order, that there are eight parts, and it hops around more than a field rabbit and might seem like it's moving just as fast if you're not paying attention.
People will come and go, some will appear more often than others, and I'll include far more experiences without Marília than I will those with her.
Maybe there wasn't much to our reunion. You'll have to keep reading to find out.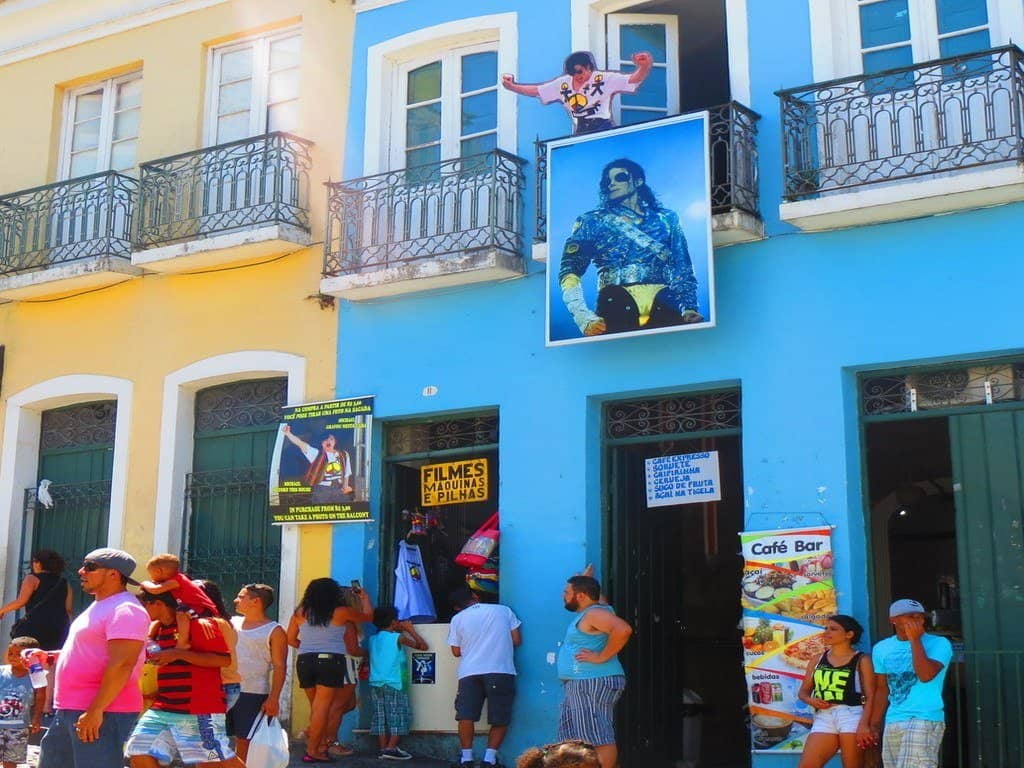 Monday, Dec. 29, Salvador, Bahía
A Canadian traveler named Raymond raved about Salvador during a day at Iguazú Falls, where waterfalls collide to give visitors the kind of scenery seen on our favorite travel shows.
On that day in mid-2012 in Argentina, I decided that I would someday see Salvador for myself.
Two days before the eve of 2015, I made it happen.
I was lucky enough to meet Eva, a nice girl from São Paulo, at my hostel. She was born in Chile. Then her family moved to Brazil when she was just a baby.
She had lived in London for the past 15 years, spoke English, Spanish and Portuguese perfectly, and we became fast friends.
We walked around the city, ate acarajé, went to the beach, went out for drinks, and made New Year's Eve plans with other friends.
I was lucky not only to meet her but to have already formed a friendship with a British couple, two journalists on a round-the-world trip, people I met in Medellín.
The architecture of Salvador, that old colonial-style so prevalent in Europe, really gave Salvador's Pelourinho neighborhood a special flavor. It reminded me of Cartagena, Colombia, only on a grander scale.
Even Michael Jackson filmed parts of They Don't Care About Us in this neighborhood–something one business owner promotes from his place on the plaza. In one part of the video, the King of Pop stands on his balcony.
Salvador, it turns out, is one of the first places slaves touched ground in South America.
It is a fascinating history, and you see its origins today, in the dark skin of the many Brazilians there and the African flavors in the food they eat and the music they love.
I hear Carnaval in Salvador is the craziest one in Brazil, and that doesn't surprise me.
Locals asked if I planned to come back for it, but I told them, no, I can't, and they told me I would still have fun on New Year's Eve, something I looked forward to as we got ready to go out that night.
Planning a trip? Go Backpacking recommends: