Free camping in California makes exploring this beautifully diverse state more accessible.
After first camping in California in 2012, we quickly learned about the surprising number of places where you can camp for free.
Since 2017, we have been living on the road taking advantage of free camping all across the country.
Free camping does not mean sacrificing any beauty and often means more solitude and immersion in nature.
These options range from unlimited back-country camping locations to dispersed camping areas and even free primitive campgrounds.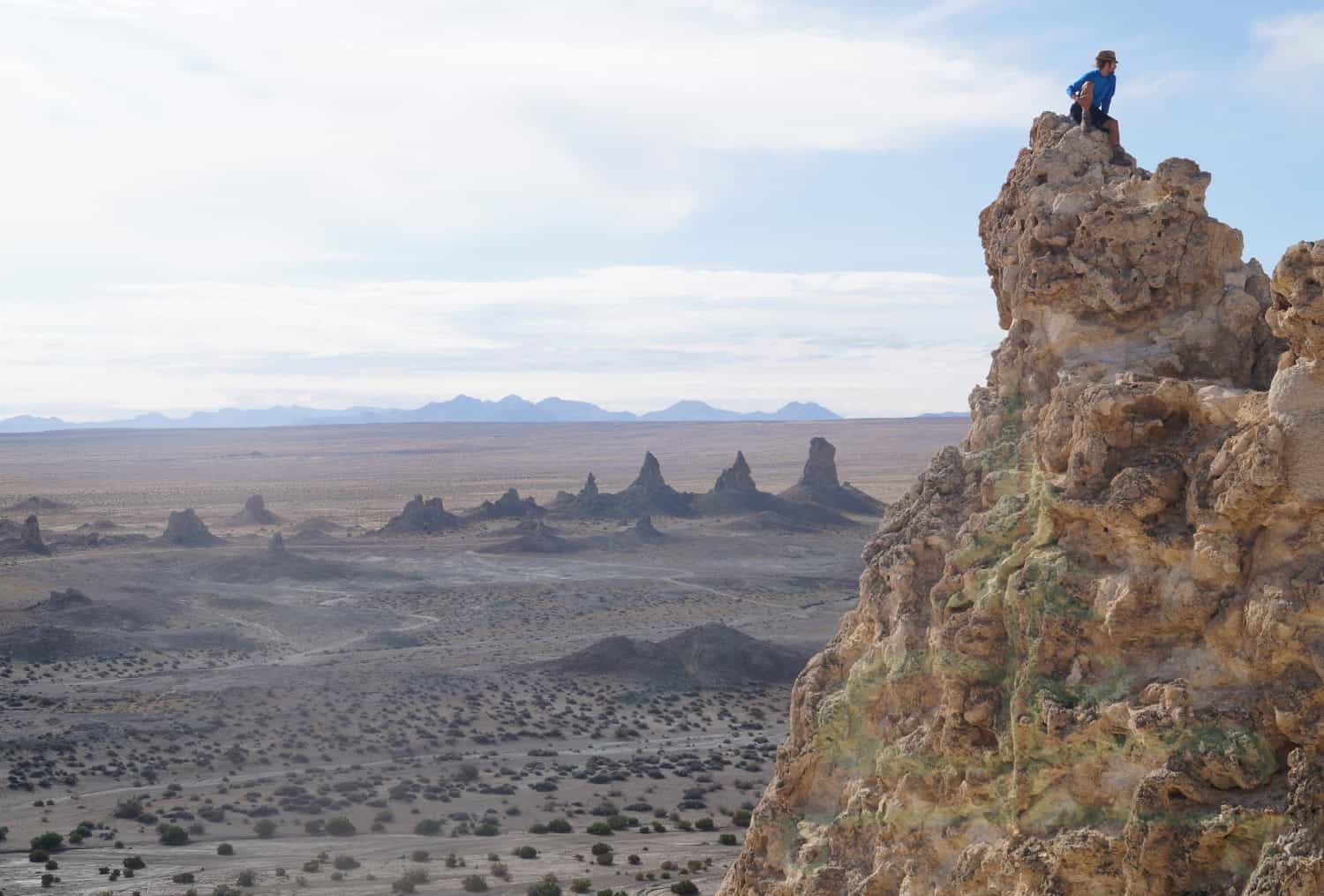 If you're new to free camping, here's a breakdown of the above terms.
Back-country camping usually consists of hiking into the wilderness and tent camping away from roads or developed areas with no amenities.
Dispersed camping is camping on public lands (most often designated Bureau of Land Management and Forest Service land) outside a developed campground.
You may camp on pull-outs or clearings within 150 feet of an existing road but must be 100 feet from any water source.
And lastly, primitive campgrounds are designated camping areas with amenities that vary from a restroom to fire rings, picnic tables, and more.
In general, camping on public land is limited to 14 days within 30 days.
There's always something new to discover in the towering mountains, vast deserts, and gorgeous coastline of the Golden State.
Here are eight of the best places for free camping in California to help you get out and explore more of what this great state has to offer.
Camping in California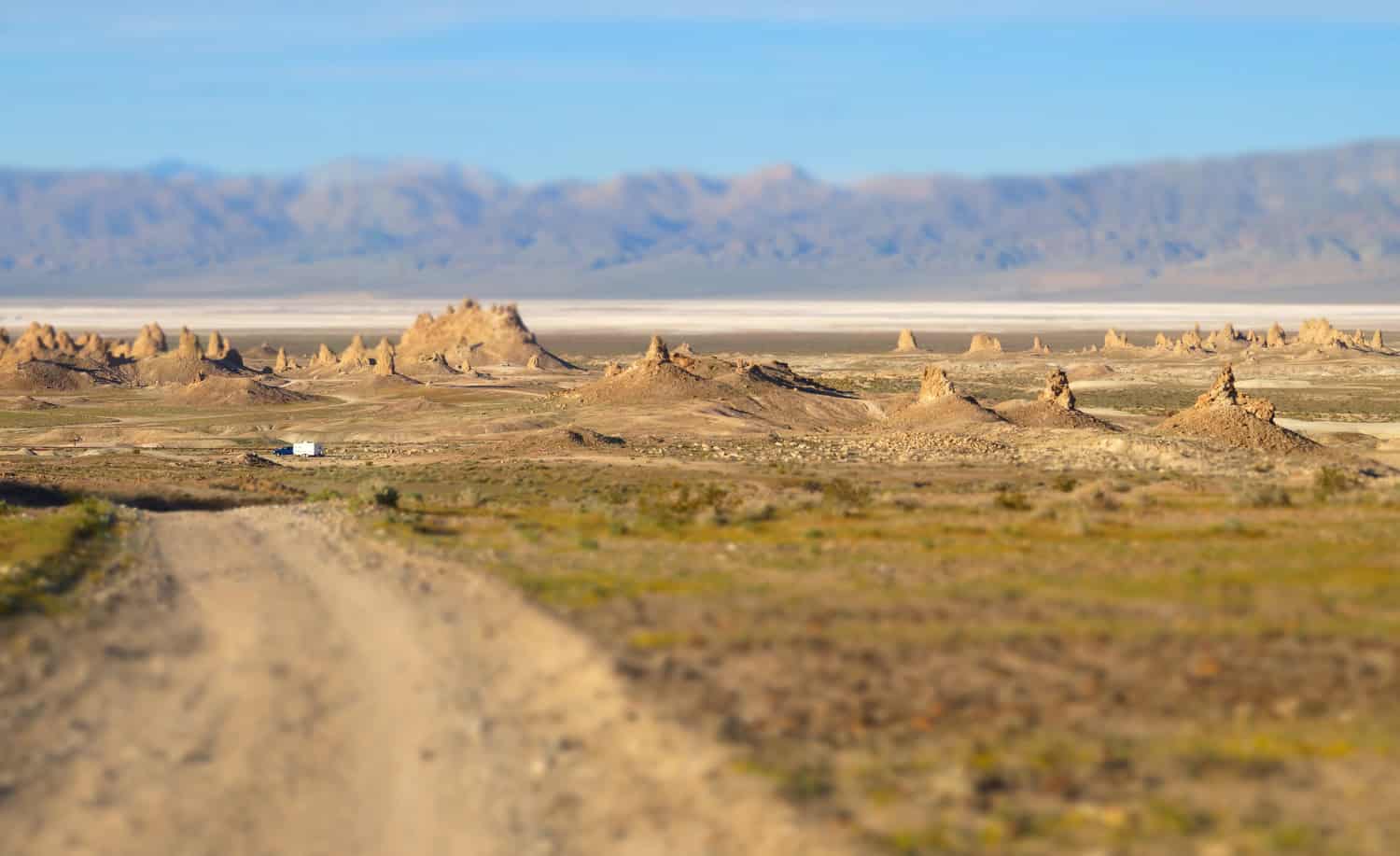 1. Trona Pinnacles
Trona Pinnacles is a unique destination that showcases a beautiful and unusual landscape.
Located about 20 miles east of Ridgecrest in Central California, you'll find a collection of towering tufa spires jutting out of the vast dry lake bed.
Over 500 tufas in the area vary in size and shape, with some reaching up to 140 feet.
These unique formations are a great road trip stop and an excellent place to experience free camping in California.
There are designated camping areas dispersed along the bases of the towering tufas. Or you can choose a more private spot further away from the action with an incredible moonscape view.
This area is on Bureau of Land Management (hereafter referred to as "BLM") land and has been designated a National Natural Landmark.
You may camp here for up to 14 days; there are no facilities except for one vault toilet.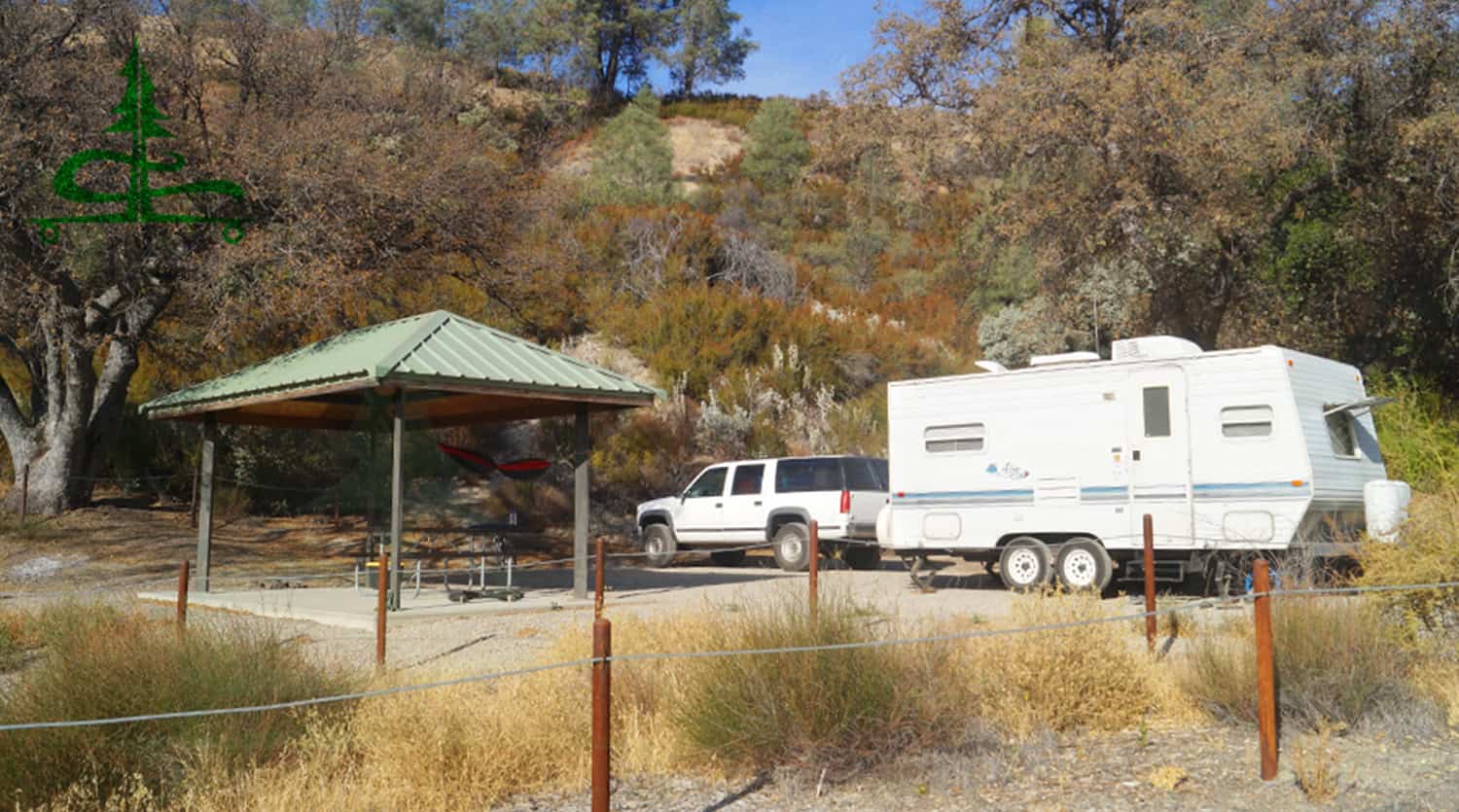 2. Laguna Mountain Recreation Area
Laguna Mountain Recreation Area is a hidden gem for free camping in Central California.
Here you'll find dispersed camping opportunities, and there are also two unbelievably nice developed BLM campgrounds – Laguna Mountain and Upper Sweetwater.
Each camp spot has a level RV pad with really nice shade structures over a cement pad with a picnic table and a fire ring.
There are also well-maintained vault toilets at each campground. We could not believe the price (free!) for such clean facilities in a beautiful area. There is a 14-day camp limit.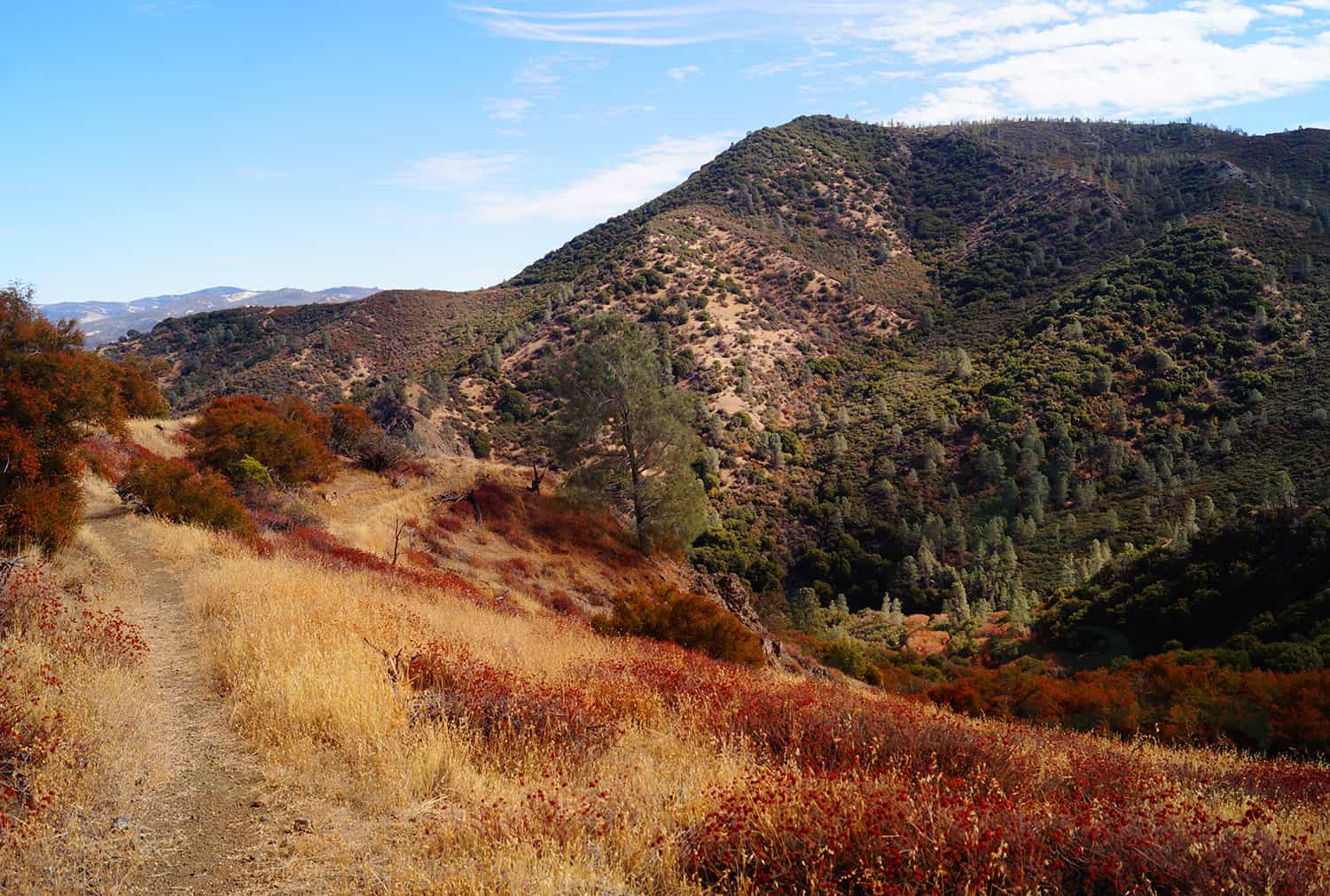 Laguna Mountain Recreation Area showcases a beautifully rugged landscape of oak forests, grassy meadows, and chaparral slopes.
A few lightly trafficked trails grant gorgeous vistas and even lead to waterfalls from Laguna Creek. While in the area, we recommend hiking to Laguna Falls.
The hike is full of beauty the entire way, and reaching the falls is a worthwhile adventure whether the falls are flowing or not.
And you can't come this close to Pinnacles National Park without checking out the impressive boulders, rock formations, caves, and incredible vistas.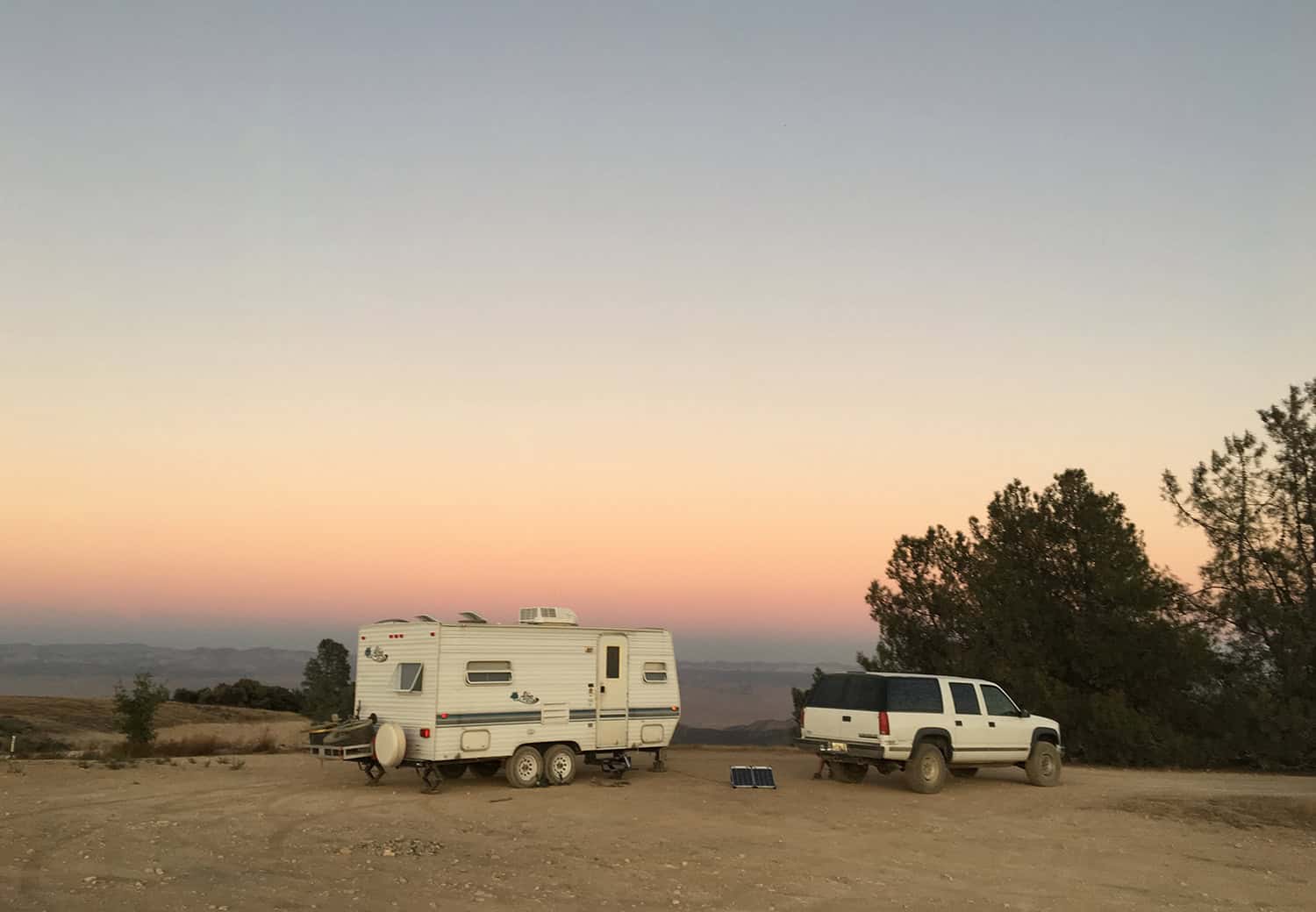 3. Williams Hill Recreation Area
Williams Hill Recreation Area is another impressive facility that provides off-the-beaten-path camping in California. This BLM land is near San Ardo in Monterey County off Highway 101 in Central California.
You'll find both dispersed camping and a nicely developed, free BLM campground. Williams Hill Campground has seven designated camp spots.
Each is equipped with a level RV pad and a shade structure over a cement pad with a picnic table and a fire pit. There are vault toilets, and each site comes with a great view.
Williams Hill rises to about 2,700 feet, offering incredible views of the surrounding area (Salinas Valley).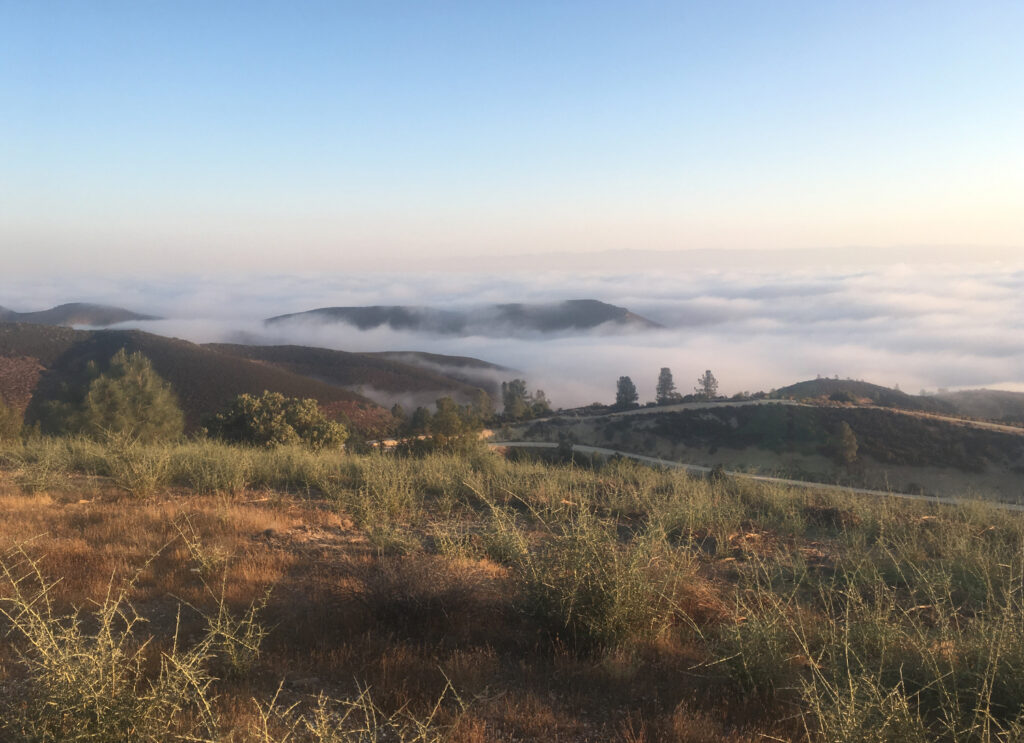 The Williams Hill Recreation Area terrain is an isolated area of hills covered in pines, scrub oak, and chamise.
As far as free camping in California, Williams Hill Recreation Area has limited recreation opportunities comparatively.
Besides camping, there are eleven miles of gravel roads to explore. But overall, it makes for a great place to camp high on a hill, like an island surrounded by a vast sea of valley views.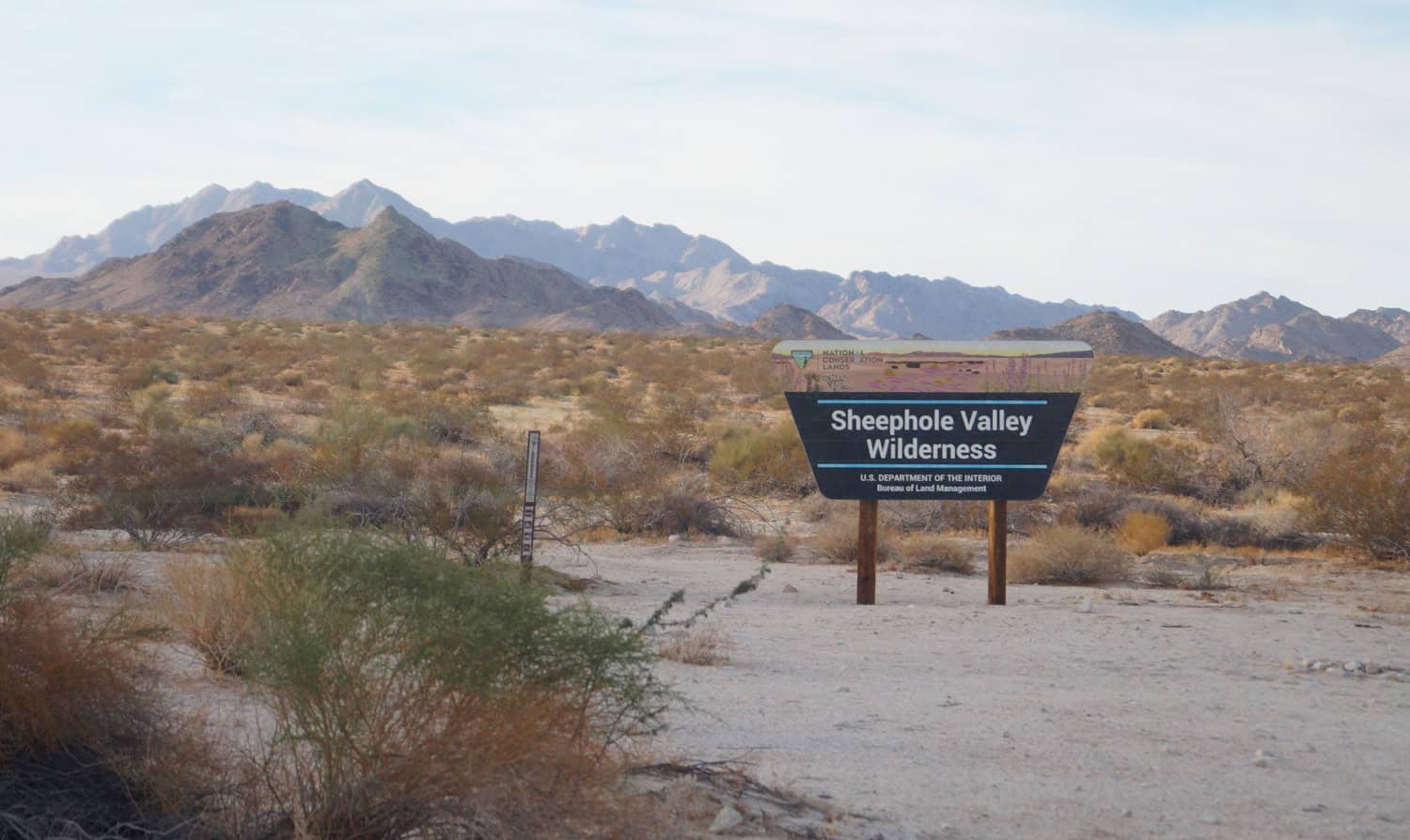 4. Sheephole Valley Wilderness
About 30 miles east of Twentynine Palms in Southern California is the vast, peaceful Sheephole Valley Wilderness.
This is one of the great desert locations where you can find free camping in California. Here you'll find dispersed camping to get away from it all.
If no service, nothing around, peace, solitude, great stars, and gorgeous sunsets sound good to you, then Sheephole Valley Wilderness is an excellent option for you.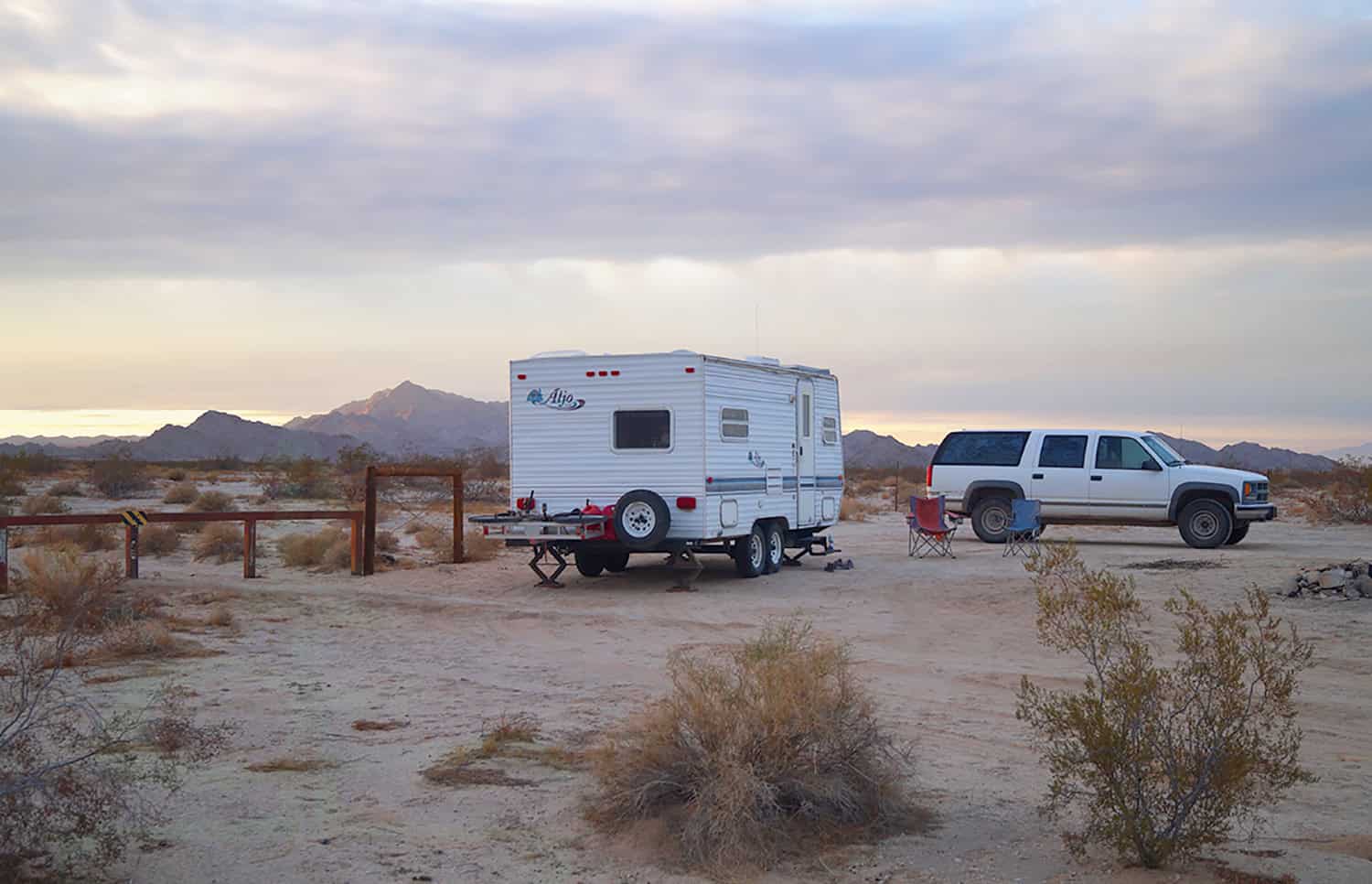 If you're feeling adventurous while camping at Sheephole Valley Wilderness, there are plenty of washes to explore in every direction.
And there are also random rock mountains to climb on for new vistas and something to do.
The best part about this area is that it's just across the road from Joshua Tree National Park. But not the typical Joshua Tree National Park that most people think of.
If you like rocks and boulders, exploring the secret side of Joshua Tree is an unforgettable experience.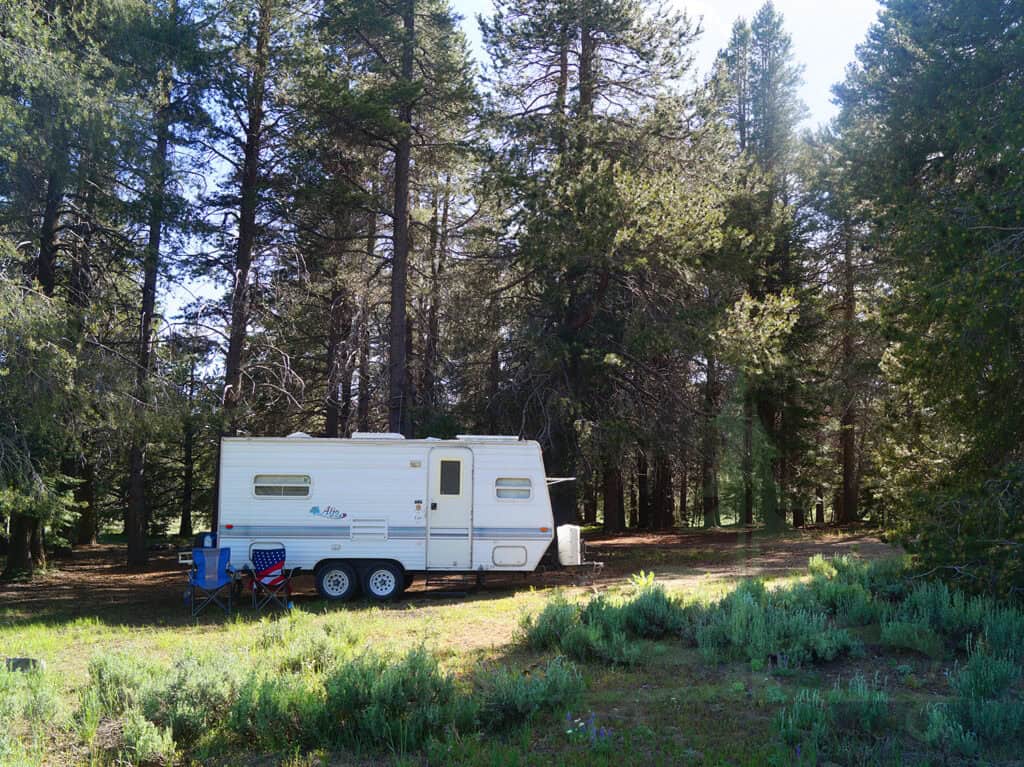 5. Jackson Meadows Road in Tahoe National Forest
In Northern California, you can find dispersed camping in Tahoe National Forest, as with any national forest.
Jackson Meadows Road is located about 20 miles north of Truckee and is a beautiful area for a camping trip.
Follow Jackson Meadows Road for about 5.5 miles and take a left onto FR 0720.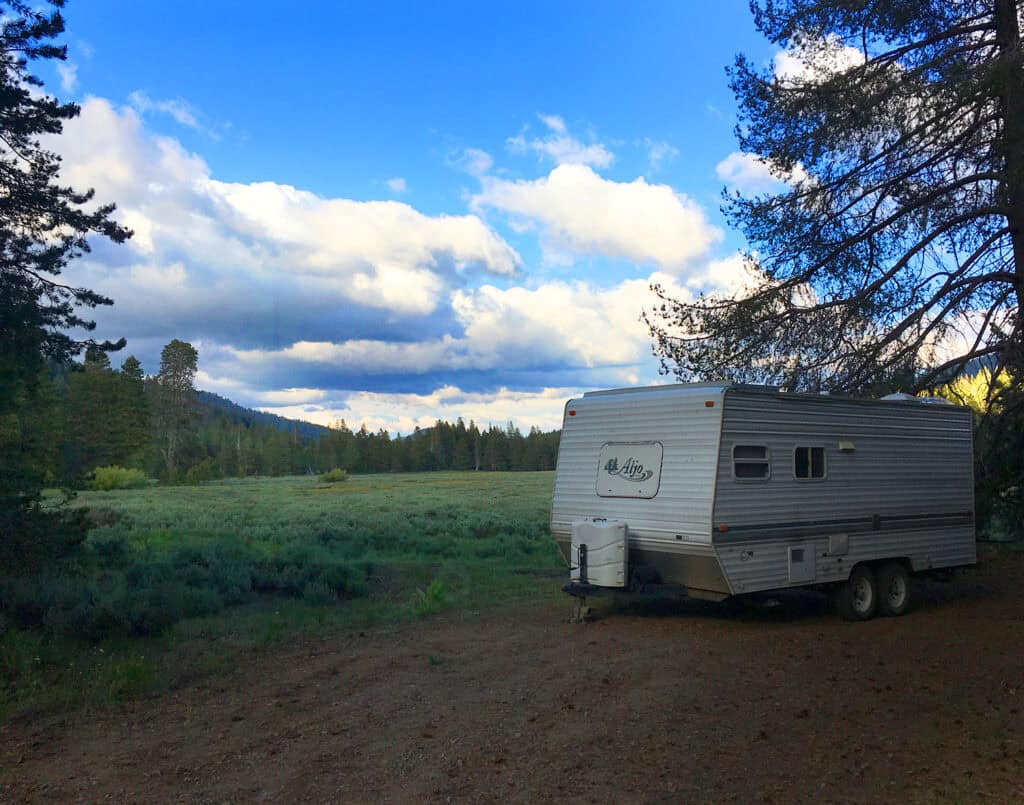 Along the dirt roads in this area, there are beautiful dispersed camp spots in the tall trees, and some are creekside while others have meadow views.
Camping in this area is very serene and located amid a beautiful landscape. There are numerous lakes to visit while in the area, hiking trails, and even a beautiful waterfall.
This is an incredible place to experience free camping in California while exploring a gorgeous location.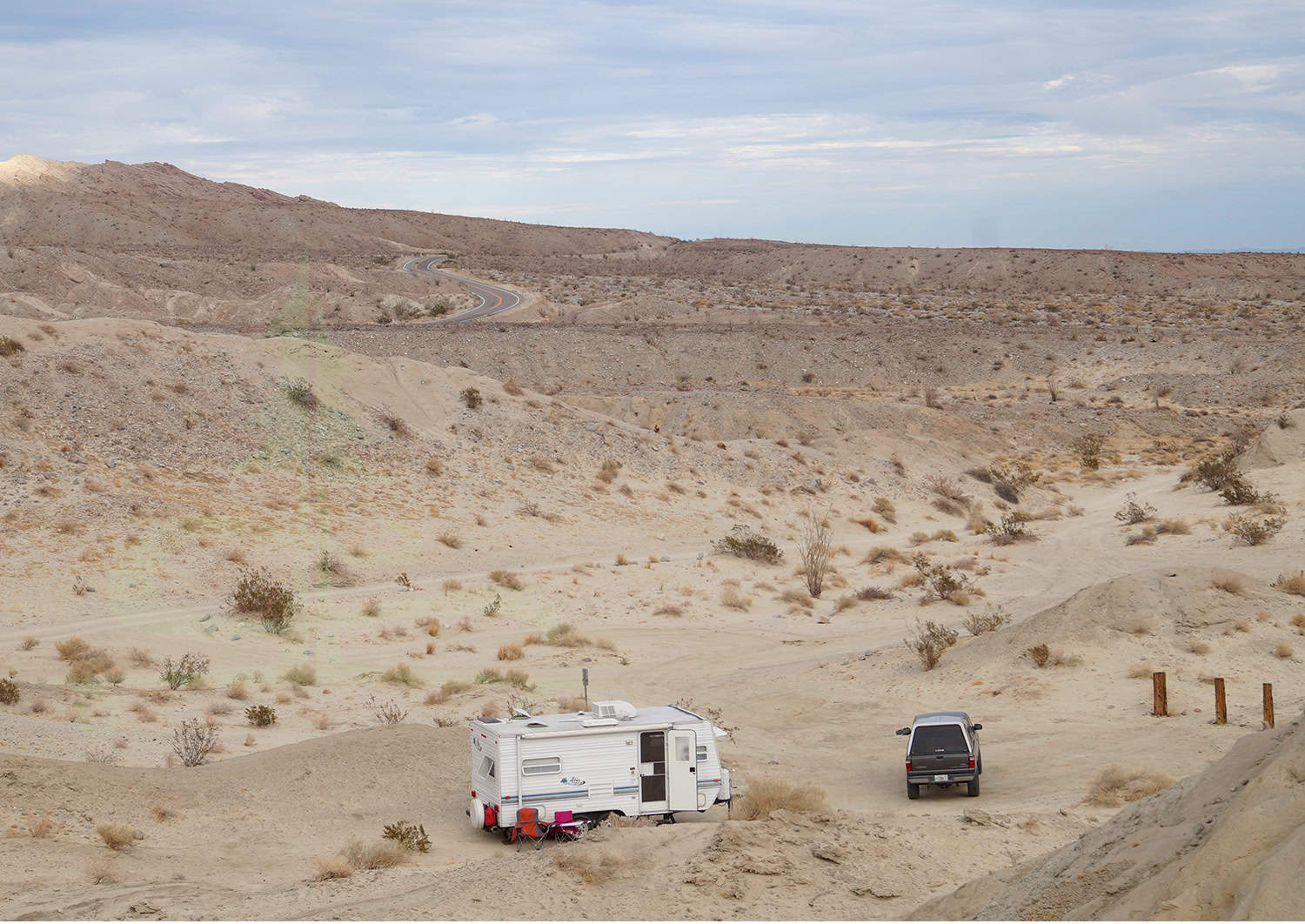 6. Anza Borrego State Park
Anza Borrego State Park is not your typical state park; it covers more than 600,000 acres and provides endless hiking opportunities.
The best way to get out and explore Anza Borrego, east of San Diego, is to spend some time camping in the area. And surprisingly, you can find free camping options here.
Free camping in California State Parks is a treat. When it comes to camping, Anza Borrego State Park is unique because it allows free dispersed camping.
So in a park that encompasses over 600,000 acres, there's an incredible number of options.
You can set up camp almost anywhere in the park. But your car must be parked no more than one car length off the road, and you must be at least 100 yards away from any water source.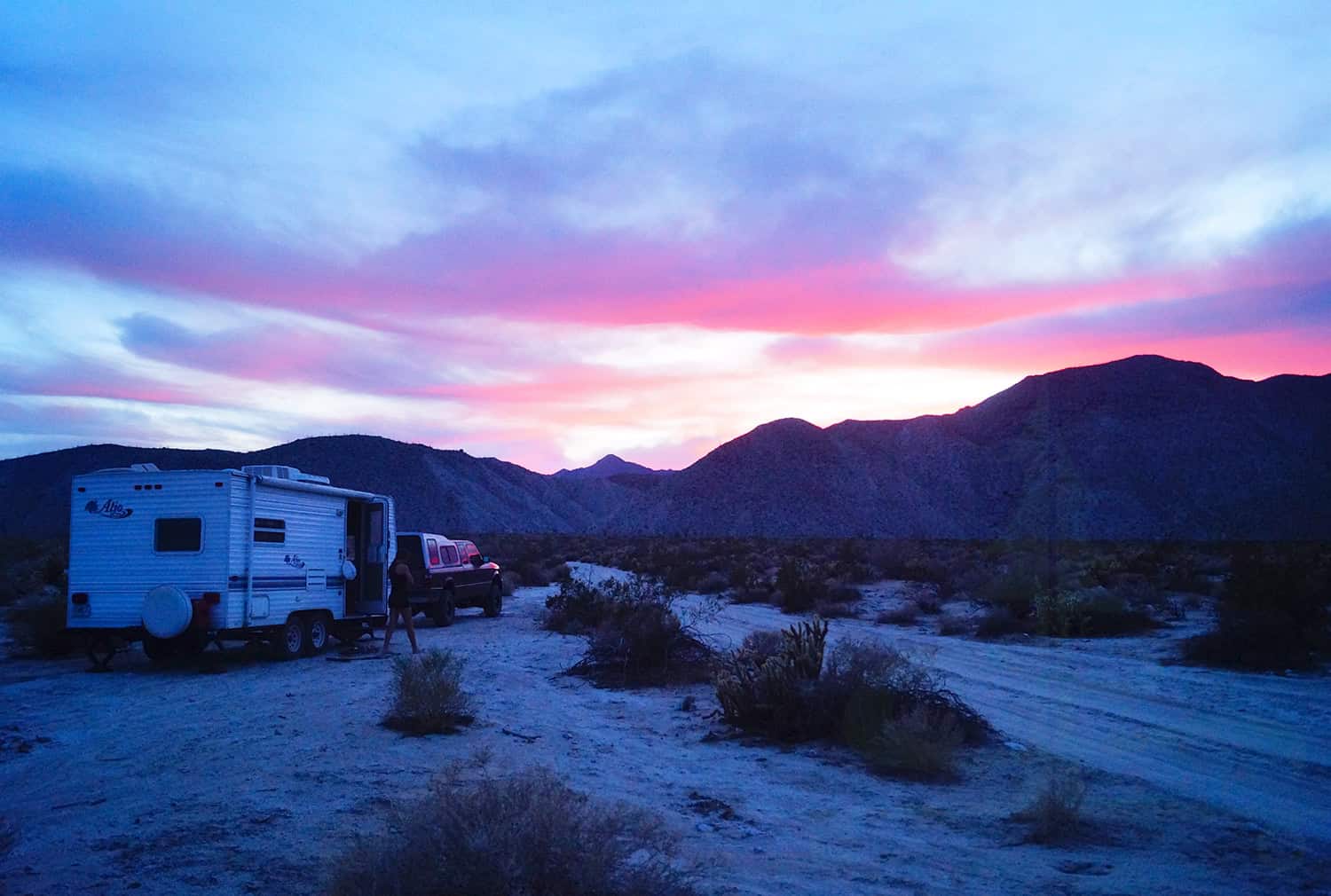 Camping at Anza Borrego is a fantastic experience where you can find peace and solitude and even bighorn sheep if you're lucky.
There's no shortage of things to do with such a diversity of incredible hikes and sights within Anza Borrego State Park.
Explore the slot canyons, mud caves, wind caves, badlands, and palm oases, and don't miss the starry night sky.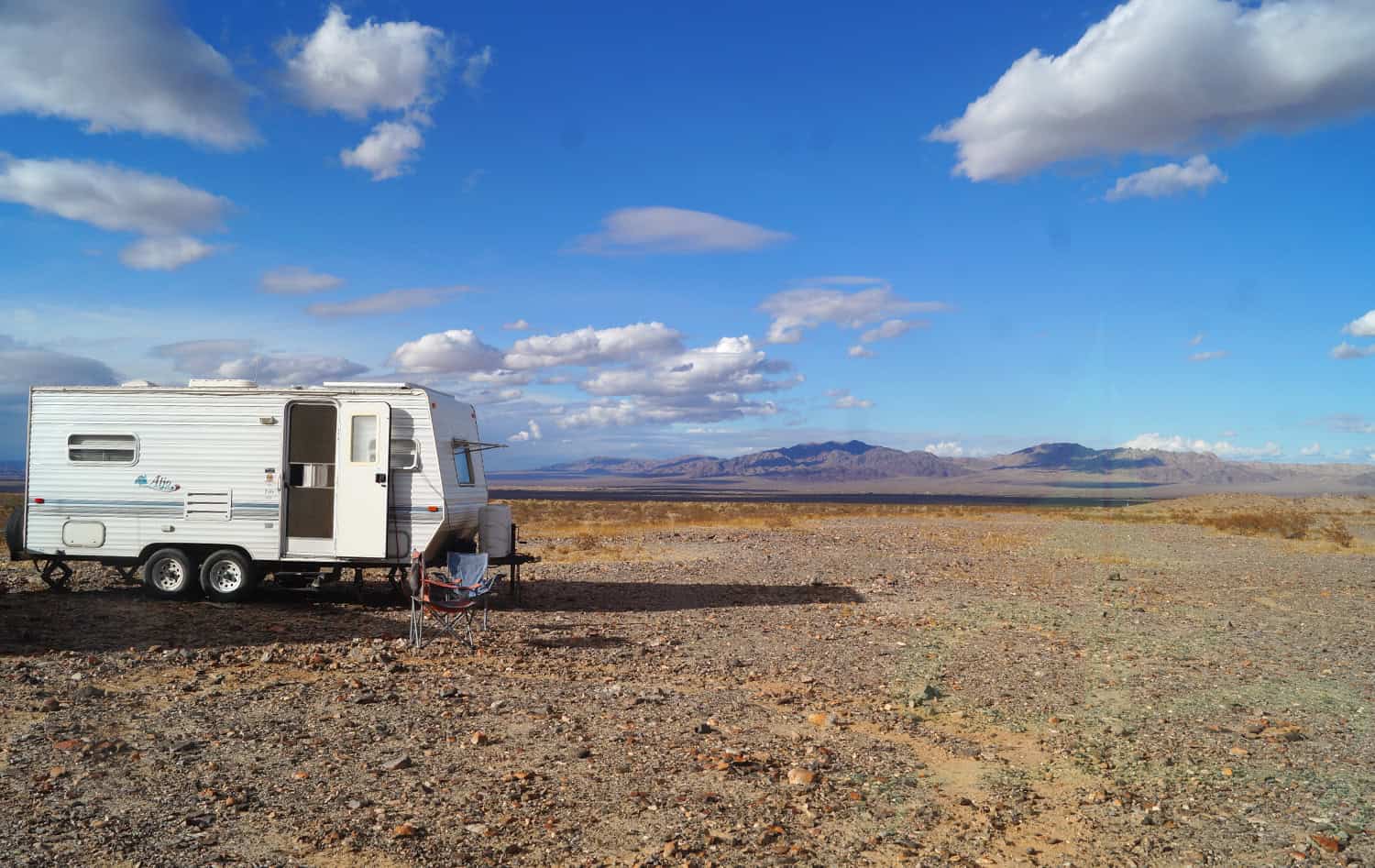 7. Old Dale Mining District
About 15 miles east of Twentynine Palms in Southern California is Old Dale Mining District, a vast tract of BLM land with plenty of dispersed camping options.
Dispersed camping near Old Dale varies depending on the spot you choose. Within the first few miles from the CA-62, you'll find numerous camp spots that are easy to access with standard vehicles and even large rigs.
These are primarily large, flat, roomy spots with vast desert views and good cell reception.
If you continue further, you lose cell reception, and the road conditions become sandy, rough, and may require 4WD.
But you can find spots further in among the desert rocks and mountains for more interesting surroundings and desert scenery.
While camping near Old Dale, there are several options for exploring the area.
As always, you can explore by foot – explore the washes, climb the rocky desert mountains, find old mine shafts, discover old mining remnants, and shot up cars (it seems that no desert is complete without one).
Or, if you have a 4WD vehicle, there are plenty of dirt roads to check out. The most popular route connects this BLM area with Joshua Tree National Park.
It starts (or ends) at Pinto Basin Road, 6.9 miles north of the Cottonwood Visitor Center, and ends (or begins) here at Old Dale off CA-62 while encountering several abandoned mines along the way.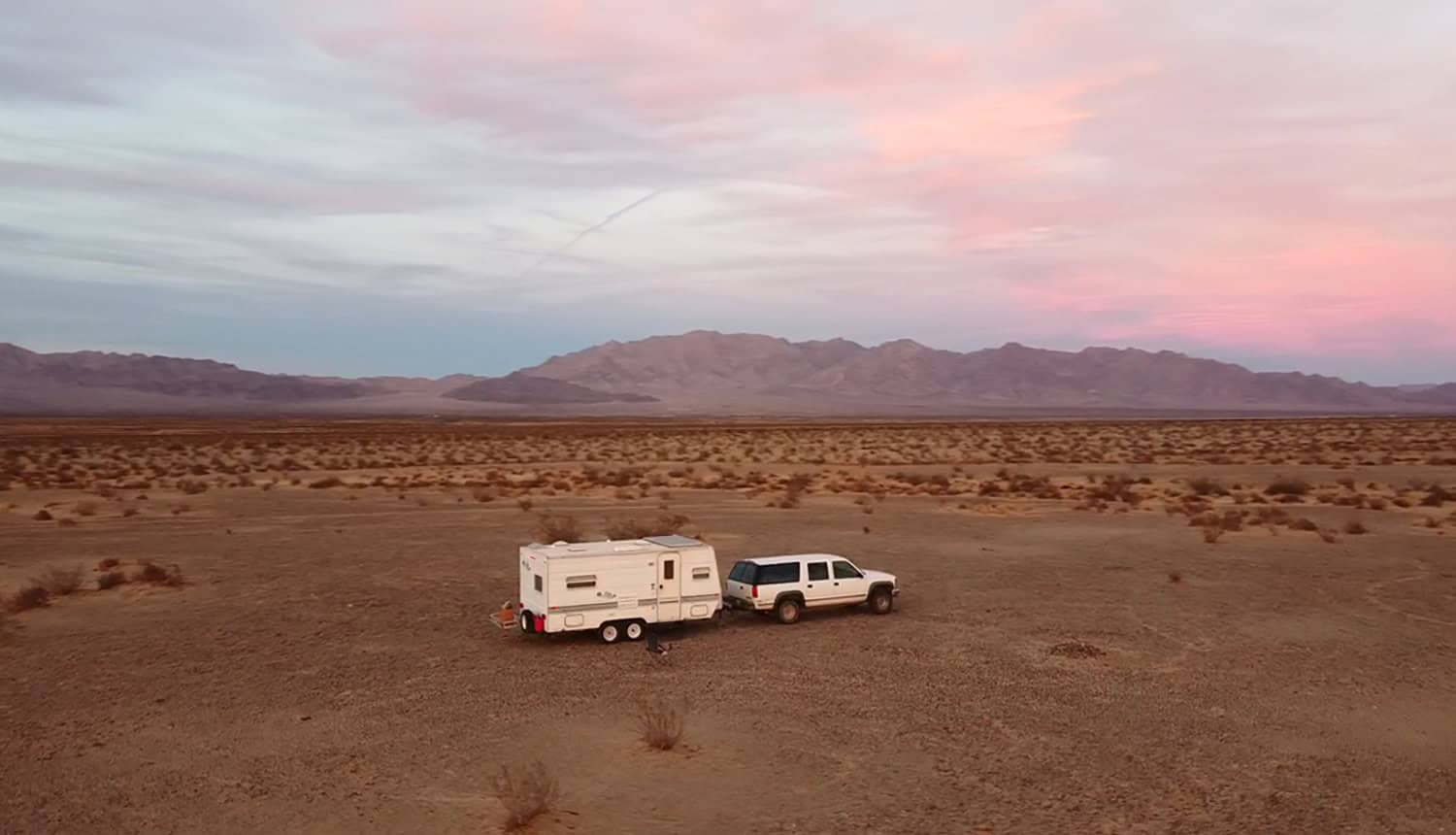 8. Bucks Lake Road in Plumas National Forest
Heading west of Quincy on Bucks Lake Road in Northern California, you'll reach Plumas National Forest, rich in tall trees and outdoor recreation.
Numerous forest roads along Bucks Lake Road have dispersed camp spots. One well-maintained forest road that has dispersed camping is called Slate Creek Road.
The spots along this road are very peaceful and private settings among the tall pines.
If you continue further along this road, there are also two free forest service campsites, Rock Creek Campground and Deanes Valley Campground, if you'd rather have a designated site and a vault toilet.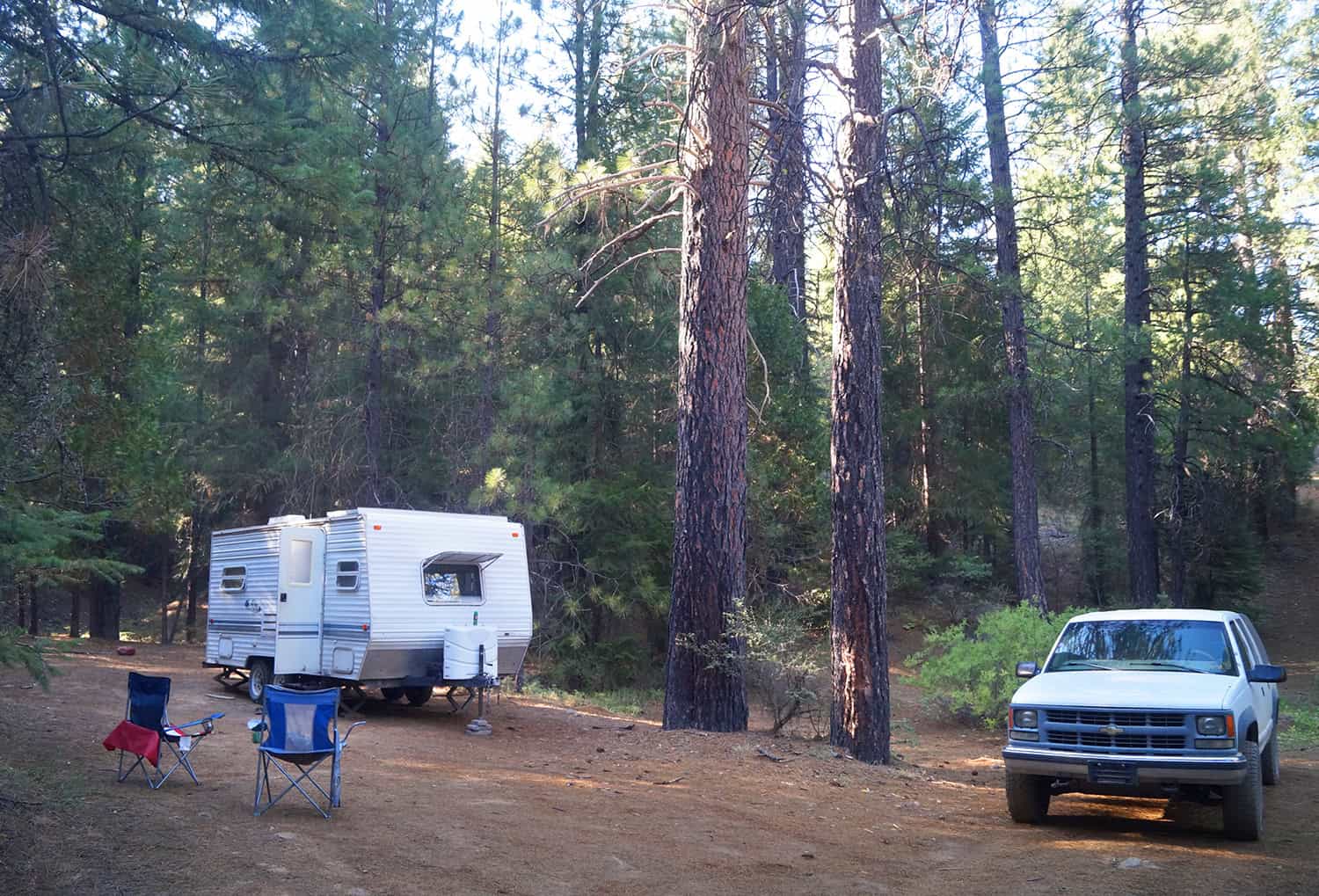 This area is an excellent option for free camping in California because of the many outdoor recreation opportunities nearby.
Follow Bucks Lake Road to reach Bucks Lake itself, a beautiful high mountain lake destination. Bucks Lake Wilderness is on one side of the lake and developed recreation sites on the other.
Camping on Bucks Lake Road can be as chill as you'd like, or you can take advantage of the hiking, swimming, boating, horseback riding, fishing, and OHV trails in this area of Plumas National Forest.
There are also some beautiful secret swimming holes to discover. And based on local tales, it might be a good idea to keep an eye out for Sasquatch.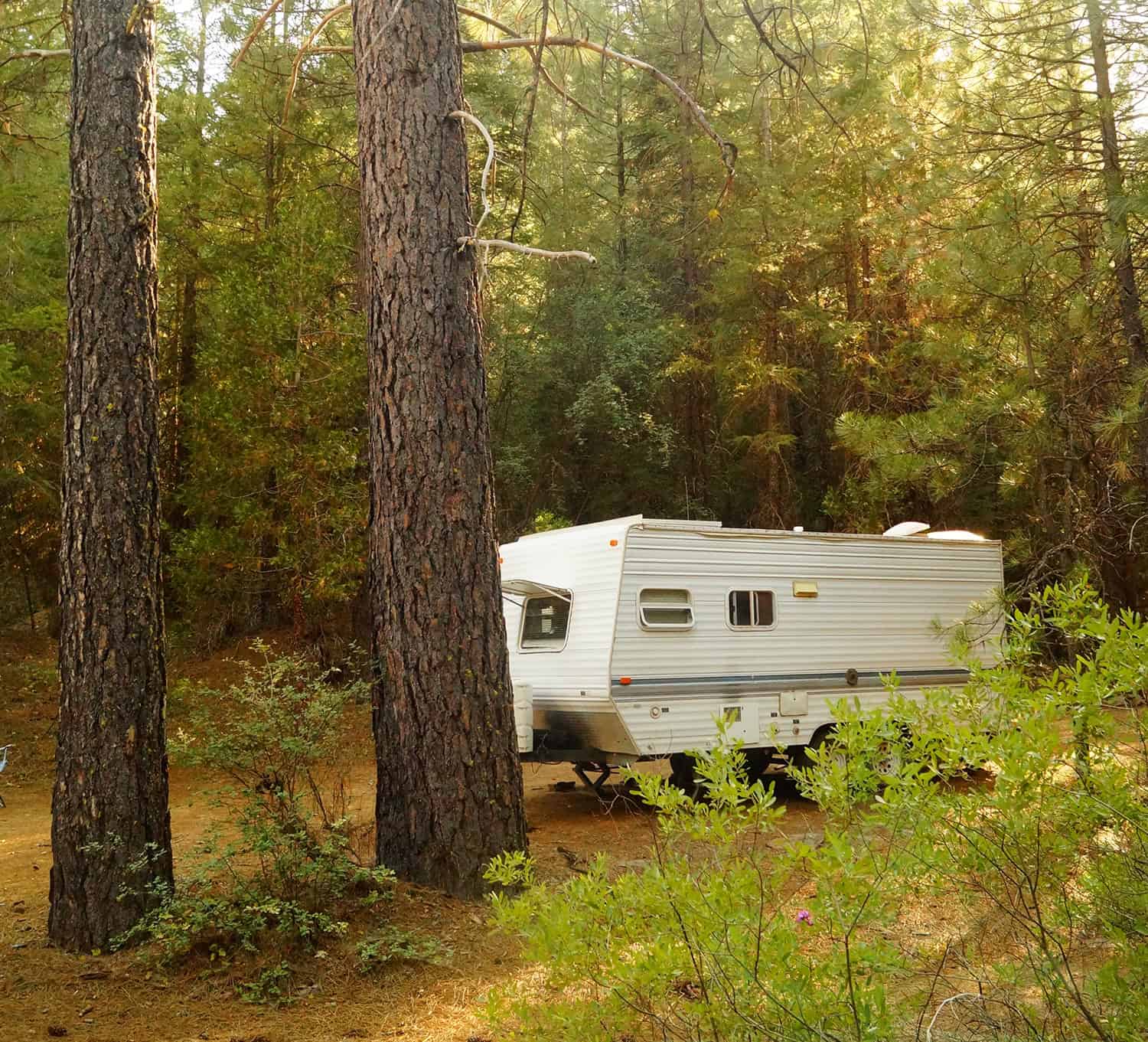 Hopefully, a few of these eight places I've mentioned for free camping in California are new to you and will help you to get out and explore the national parks and more. We're lucky to have these places so enjoy responsibly.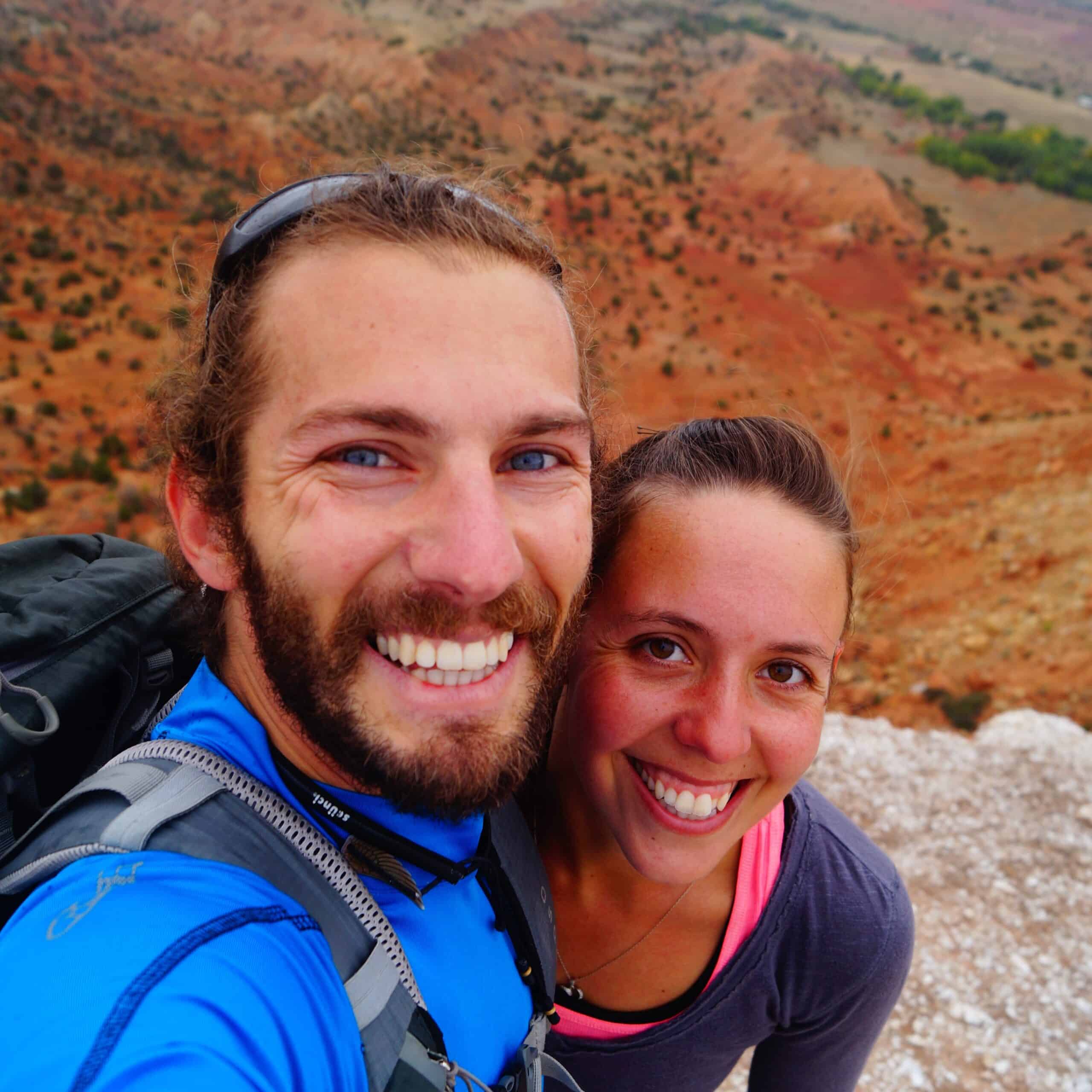 Katie and Shane have been living on the road full time since 2017 discovering and sharing awesome free camp spots and hikes around the US. While living on the road, they create hand painted longboards and also share information about skateparks and great places to longboard. You can read about their adventures on their blog The Lost Longboarder and check out their videos on Youtube.
Planning a trip? Go Backpacking recommends: