It can be a struggle to find the perfect for anybody, let alone for the hiking junkie in your life.
What makes shopping for the hiker in your life even more difficult is that most experienced hikers already have everything they need, or at least they think they do.
Hikers are also often meticulous about their gear.
It has to be useful, compact, and unique enough it to be worth stuffing in their backpack before hitting the trails.
As tempting as it can be to take the easy route and just buy an outdoors or sporting goods gift card, get something more tangible.
Consider getting your hiking friend or family member something they have never seen before that is also extremely useful.
This way, when they going hiking, backpacking, or camping, they will always think of you when they use it.
If you need a little inspiration, you will definitely find something unique and useful below.
The following six gift ideas will be perfect for any camper, backpacker, or hiker that you know.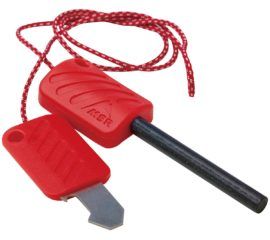 MSR Strike Igniter
Most hiking experts recommend bringing along something that can light a fire.
You never know when something might arise in the middle of a hike that would require fire or flames.
Portable stoves (see below), lanterns, campfires, and even portable espresso machines (also see below) all could need a flame.
Many hikers choose to bring matches or simple plastic lighters. While those items are great, they have their drawbacks.
Moisture, wind, and low air pressure all can make matches and lighters useless.
The MSR Strike Igniter is just as small as a lighter and can produce sparks of up to 5,500 degrees, even in the worst elements.
With a lifespan of 3,000 to 12,000 strikes, it lasts longer than dozens and dozens of lighters making it something they will use for a long time. As an added bonus, it also features a bottle opener.
Even if the person you buy this for does not use it on hikes, they will almost certainly find another use for it.
Kammock Wallaby Hammock
Sometimes when hiking, you can find the perfect, scenic spot after walking a ways and want to just lay back and enjoy the view.
Unless you happen to have brought along a tent or sleeping bag, odds are the only two options are to get on the ground or stand.
The Kammock Wallaby Hammock is great for any hiker, even the ones that have everything.
Most hikers do not carry any hammocks, tents, or bags for day hiking because they are either too bulky or too heavy.
This hammock weighs only 10 ounces and folds down to the size of a soda can, perfect for any hiker to stuff in a backpack if they need it.
Letbroil MicroMo Cooking System
Similar to the hammock above, a giant reason hikers do not bring a stove is due to space and weight.
The Letbroil MicroMo Cooking System weighs in at just one pound and is smaller than most water bottles.
Let your hiking friends or family show off their inner chef anywhere the trails may take them with this tiny, useful stove.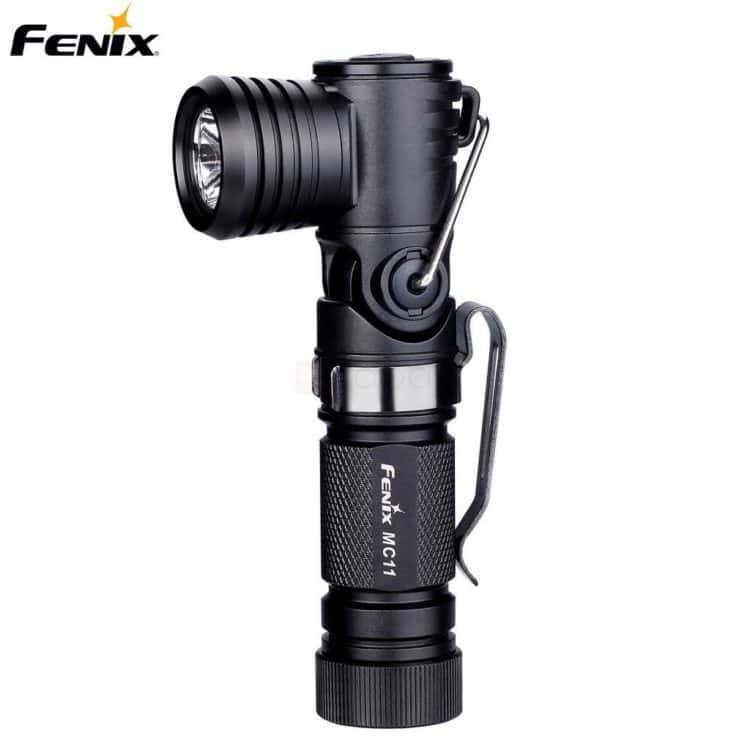 Fenix MC11 Tactical Flashlight
No matter where anybody goes, it is always a great, safe idea to pack along a small flashlight in his or her car, purse, backpack, or bag.
This is doubly true for anybody who goes hiking or backpacking. You never know what emergencies might arise while out on the trail and to have a quality flashlight might save somebody's life.
There are thousands of different tactical flashlights made for hiking and the outdoors. What makes this one different?
It can stand, it can hand, and it can clip to almost anything making in invaluable for dark trials and tents.
While it does need one AA battery, that one battery can have a lifespan of up to 53 hours.
The MC11 is made from durable aluminum, has three brightness settings, has a swiveling head, and is one of the best flashlights you could ever give someone.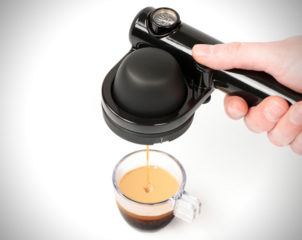 Handpresso Wild Hybrid Espresso Maker
You never know when the mood might strike and you start craving an espresso, even when out hiking on the trails.
While you will never find a Starbucks out in the woods, you can have the next best thing.
The Handpresso Wild Hybrid Espresso Maker lets anybody make a shot of espresso, anywhere in the world.
Many hikers who need a little caffeine, coffee, or espresso fix either need to bring their own pre-made brew, use a bulky French press, or use the Handpresso.
This tiny, handheld espresso maker is perfect for hikers.
It is small enough to fit in a backpack without displacing any other important items and quality enough to where it will make a fantastic shot of espresso.
With a little hot water, some ground espresso or espresso pods, and a little effort working the maker you can make a great shot of espresso.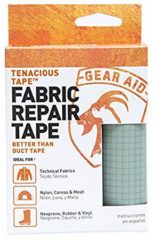 Gear Aid Tenacious Tape
A package of tape may not seem like that great of a gift, but for hikers, a package of Gear Aid Tenacious Tape can be a lifesaver.
Hiking gear and equipment goes through a lot of wear and tear when used often.
Out in nature, it can be incredibly easy to rip or tear shoes, backpacks, clothing, tents, rain gear, or any other fabric.
When that does happen, they will be thrilled you gifted them tape made especially for outdoor gear.
Gear Aid tape comes with peelable backs so when cutting into small strips it is quick and easy to seal any rip before it gets any bigger.
Tape rolls come in different varieties for different types of situations.
They are waterproof, washable, and repositionable without leaving a sticky residue behind making this perfect for any hiker, regardless of how experienced they are.
There are plenty of gift options for the hiker in your life, even if they are the type that already has seemingly everything.
If you are desperately looking for the perfect gift, skip the usual gift card and give them something they will use for years and years.
While the above six ideas are just a small sampling of the great gift options available for hikers, the above gifts are some of the best, unique, and handy pieces of hiking equipment you can give somebody.
This post was written by a guest contributor. Please reference the author's byline in the post above for more information. If you would like to guest post on Go Backpacking, please read our submission guidelines. For information on advertising opportunities, go here.
Planning a trip? Go Backpacking recommends: