'Tis the season for holiday shopping. For years, I've wanted to put together a gift guide for backpackers based on my favorite travel brands and products.
Whether you're shopping for a family member, partner, friend, or even yourself, I hope you'll find something new and valuable.
Travel Tech
Apple wasn't the first to make wireless Bluetooth earphones; however, they showed an ability to make an existing product cooler.
I bought the AirPods a few months after they came out, and they've been my go-to headphones ever since.
I wear them doing just about anything at home: taking phone calls, listening to music while exercising, podcasts while cooking.
I love them on buses, trains, and airplanes because they're light, comfortable, and discreet. They're not noise-canceling, but I accepted the trade-off in favor of their size.
Beats Studio3 Wireless Headphones
Before the AirPods came out in late 2016, my go-to headphones were the Beats Studio3 wireless headphones (matte black).
I primarily bought them for peace in airports and planes, especially on long flights, but I also found them helpful when new construction began near my apartment in Medellin (back in 2014).
In hostels, they'll help you block out noise in the common areas, which allows you to work from the road or want to catch up on your favorite Netflix show.
They're also good at blocking out noise from traffic if you're staying somewhere where that's an issue.
Noise-canceling headphones were a game-changer for me. I resisted the idea for years due to the cost, but now that I've seen how much use I can get out of them, I can say it's a worthwhile investment.
Unfortunately, after about three years of heavy use, the lining started to flake off the earpieces.
I could've sent them back to Beats to get fixed, but it would've taken a few months, and I was based in Colombia at the time, so I never bothered.
Bose QuietComfort 35 (Series II) Wireless Headphones
A few days ago, I moved into a new apartment in Austin. It's next to a construction site, so I just ordered these Bose QuietComfort 35 noise-canceling headphones.
The customer reviews on Amazon were a half-star better than those for the Beats headphones I owned previously. I'd tested the Bose headphones in an airport during a layover, and they felt comfortable.
I also like that they are designed to fold up and rest more flatly in their carrying case, whereas the Beats carrying case is rounded. It's a minor difference, but every bit of space counts when you have a small daypack.
I'm looking forward to having noise-canceling headphones again. I'll be taking them with me to Florida for Christmas and Colombia for New Year's.
Canon PowerShot G7 X Digital Camera
My first digital camera was a Canon PowerShot I bought for my trip around the world in 2007. I've been a fan ever since.
I currently own this Canon PowerShot G7 X camera, popular with video bloggers as the display screen folds out, allowing you to see the video being captured.
I don't tend to record many videos, let alone of myself. However, I've been thrilled with the quality of the images it produces and its compact size. It's a reliable choice.
In 2017, I joined the Apple upgrade program, allowing me to pay interest-free monthly installments for my new iPhones instead of a single lump sum (or worse, getting locked into a carrier's contract).
As a result, it's easy for me to upgrade to the newest iPhone that comes out each year, which is exactly what I did a few months ago to get Apple's largest iPhone to date, the iPhone XS Max.
I got the latest phone because of the improved camera quality, especially in low-light situations like restaurants and bars. I didn't even take my Canon camera to Italy and Spain in October. I used the iPhone XS Max for all my photography.
Also, I would recommend having a durable iPhone case as it's common to drop your phone when traveling. I was reliant on my phone in Milan, Tuscany, Bologna, Barcelona, and New York City.
And while I couldn't always get the wide-angle shots I wanted, it was so nice to only use one device for all my photo and video needs.
Apple MacBook Air 13″ Retina Display
My first Apple product was the 2011 MacBook Air. It was a dream. I used it heavily for four years and waited patiently for Apple to develop a Retina display version. That didn't happen, so in 2015 I switched to a heavier MacBook Pro with a Retina display.
My MacBook Pro experience has been fine. Earlier this year, I updated to a 2018 MacBook Pro, only to watch Apple finally launch a 13″ MacBook Air with Retina display a few months later. I wish I'd waited; the Air is a half-pound lighter.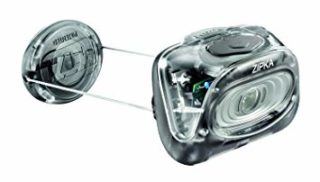 It seems quaint in retrospect, but when I had to climb Temple IV at Tikal in Guatemala in the dark to watch the sunrise back in 2006, I was carrying a hand-held flashlight.
Another guy had a headlamp, and I immediately envied the fact that he didn't have to carry his light source. When it came time to buy gear for my 'round the world trip, I bought a Petzl Zipka headlamp.
I like it because there's a retractable string that holds the lamp to your head instead of an elastic band. This saves a little weight, and it looks a bit more discreet.
Petzl is the brand trusted by mountain climbers scaling the highest peaks in the world. I may not be climbing K2 in the future, but I feel some small connection to those who do by carrying this little light with me wherever I go.
Travel Clothes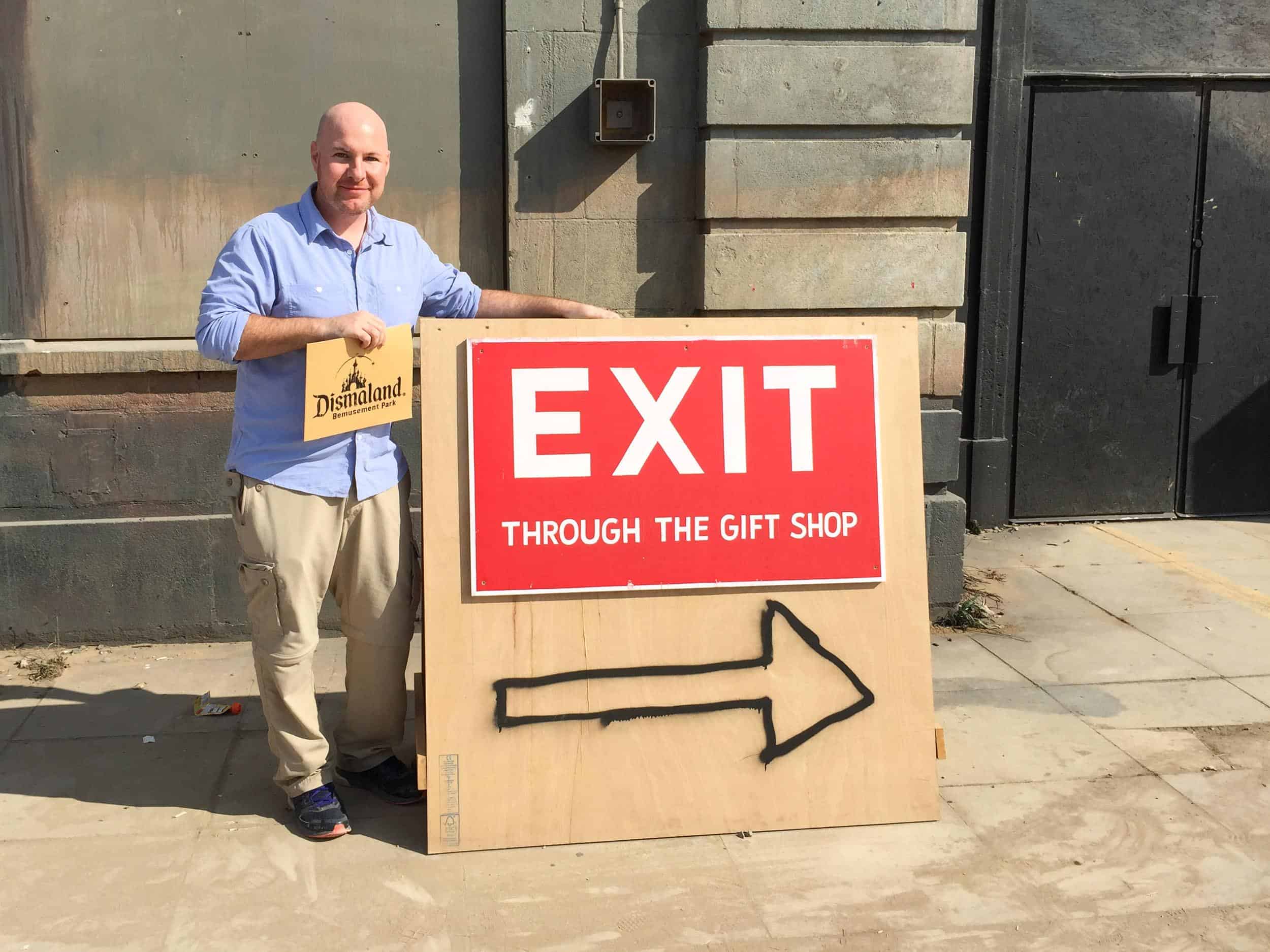 Clothing Arts Pick-Pocket Proof Convertible Pants
From 2013-2015, I practically lived in my Pick-Pocket Proof pants and shorts by Clothing Arts. They're that smartly designed.
First, as the name suggests, they're designed to deter pickpockets. I'd been pickpocketed twice before.
My first experience was in Barcelona (2008), followed by my second in Medellin (2010). So when I learned about these pants from Adam, the designer, and owner of Clothing Arts, at a travel blogging conference, I had to give them a try.
The downward zipper and button closures on the side pockets make it all but impossible for someone to slip a hand into your pocket unnoticed.
In 2014, I was 99% sure they prevented a pickpocket from getting my phone on a minibus in Managua.
ExOfficio Give-n-go Boxer Brief
I don't remember exactly when I began buying ExOfficio boxers and boxer briefs, but they've been my underwear of choice for at least the last five years, both at home and while traveling.
I primarily started buying them for travel because they're lightweight, comfortable, and quick-drying (which means you can pack fewer pairs if you're willing to wash them yourself).
They come in lots of colors and patterns. I most recently bought a few new pairs with an airplane design, and now wear those on days when I fly, just for fun.
I've been a massive fan of SmartWool since I first bought their hiking socks for my 'round the world trip in 2007.
Back then, I was a bit grungier and was amazed; I could wear them a few times without them starting to smell. This meant space saved in my backpack as I didn't have to take as many pairs of socks with me.
Since moving to Austin and prioritizing warm-weather destinations, I don't wear socks as often, and having learned the hard way that Athlete's Foot sucks, I bring a few extra pairs to avoid re-using them before washings.
Regardless of how many are packed, they're a comfortable, breathable, and durable choice.
General Travel Items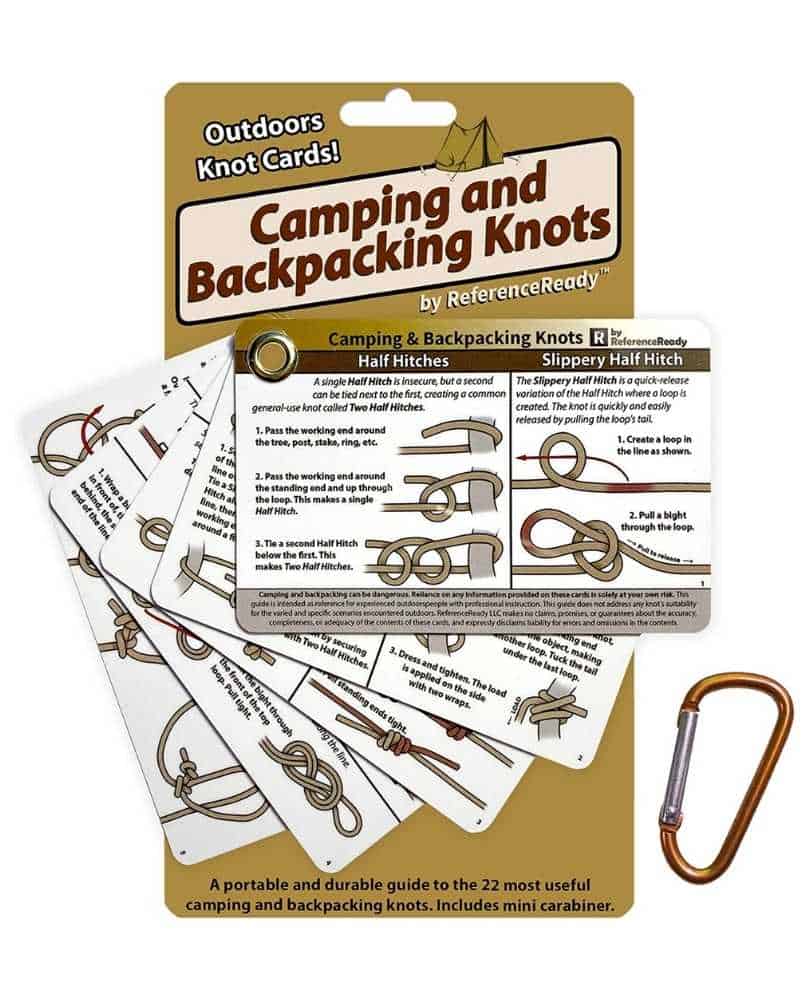 Knot Tying Cards
The ability to tie different types of knots is a skill every backpacker should learn. Whether you're tying your shoelaces in the morning or setting up camp outdoors, it'll help if you know how to tie a few knots.
If you're still learning the ropes like most of us, the knot tying card I found in this survival guide on craftsmanprotools.com will come in handy out on the road.
The six plastic waterproof cards contain written instructions and simple illustrations for 22 all-purpose rope knots you can use in different situations.
Whether you're out there camping, rock climbing, boating, or carrying out any other outdoor activity, this will come in very handy. It comes with a mini carabiner you can use to secure it to your backpack.
Motorcycle Backpacks
If you've got a motorcycle enthusiast among your friends or family, consider gifting them a motorcycle backpack.
Travel Books
I became a fan of Anthony Bourdain in the mid-2000s after reading his first book, Kitchen Confidential.
A Cook's Tour was the follow-up, and it was also his first TV show (on The Food Network).
He covers his food experiences in a different country for each chapter.
His experience of eating cobra in Vietnam still stands out to me. Unfortunately, the TV show isn't available to watch anymore, but the book is just as entertaining.
For me, Bourdain was the first chef to create extraordinary storytelling experiences by focusing on a culture's food first and foremost.
Medium Raw: A Bloody Valentine to the World of Food and The People
I finally bought and read Medium Raw after news broke of Bourdain's suicide.
He devotes an entire chapter to his struggle with depression and talks about his suicidal thoughts in it too.
Despite that rather dark part of the book, it's otherwise filled with his rantings and ravings about notable chefs in the food world.
It was amusing to read, and I highly recommend it as a gift for anyone who likes his work.
A few more books by my favorite travel authors…
Marco Polo Didn't Go There: Stories and Revelations from One Decade as a Postmodern Travel Writer by Rolf Potts, author of Vagabonding, is a collection of his travel stories, including one of my favorites about the time he crashed the filming of The Beach with Leonardo DiCaprio in Thailand.
The Black Penguin by Andrew Evans, a writer for National Geographic, is his autobiography that combines his struggles as a gay man, being kicked out of the Mormon church, love, and riding public buses from Washington, DC to Antarctica (which I followed live on Twitter at the time).
The Longest Way Home: One Man's Quest for the Courage to Settle Down by Andrew McCarthy, who was a teen actor in the 80s, and has also grown into an accomplished, award-winning travel writer.
Dark Star Safari by Paul Theroux documents the author's overland trip from Cape Town to Cairo. This is one of my favorite travel books. I've got several more of Theroux's books in my Kindle queue.
Atlas Obscura: An Explorer's Guide to the World's Hidden Wonders by Joshua Foer and Dylan Thuras. I just bought this for Kindle while putting this list together. I've been following Atlas Obscura on Twitter since 2009 and like learning about the interesting and little-known places in the world they bring to light.
I could keep adding items until Christmas, but this holiday gift guide for backpackers is already a lot longer than I planned!
Dave is the Founder and Editor in Chief of Go Backpacking and Feastio. He's been to 66 countries and lived in Colombia and Peru. Read the full story of how he became a travel blogger.
Planning a trip? Go Backpacking recommends: