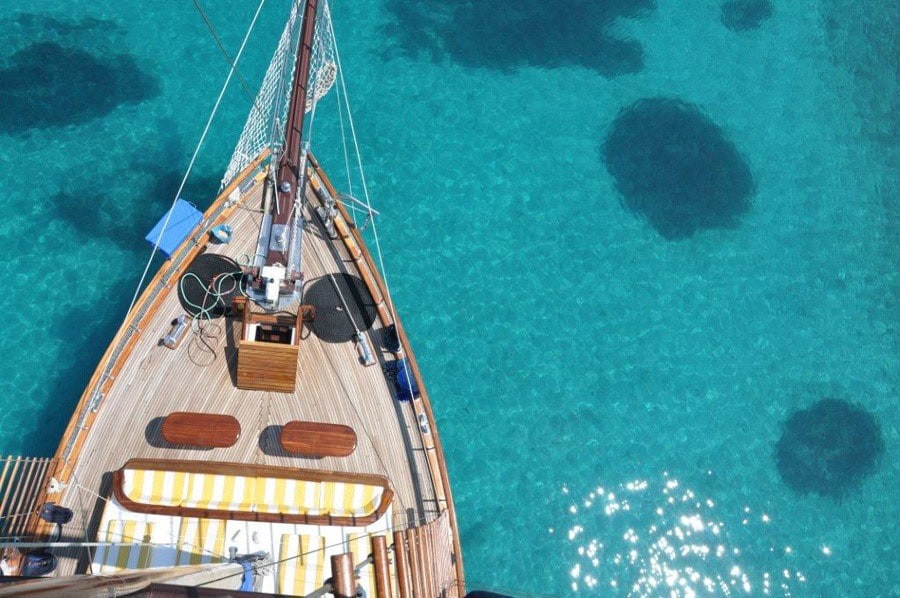 Have you ever heard of a Gulet Cruise? Neither had I.
Fortunately, it's not the kind of word you forget, so when I began planning my holidays for the next year, I started to do a bit of digging.
I quickly came across all of these transporting words that popped from the page—things like Mediterranean, wine and beer, bays, and beaches.
If there's one thing I can't get enough of, it's a sunny beach. You too? I thought so.
Let me give you a fair warning: if you're the kind of person who hates a good adventure, stop right here; everything you're about to read isn't for you.
On the other hand, if you're an explorer, open to new experiences, and ready to see many beautiful places in a short amount of time, please take a seat.
You've come to the right place, and I think we can be friends.
Gulet Cruise is More than Just a Fun Phrase
In case you were wondering, it's pronounced like roulette but with a "g."
These solid wooden yachts are equipped with more than a super cool name, though. It turns out that Gulet's come in all different shapes and sizes.
Some are perfect for families, others are great for groups, and you can even book an entire yacht for your friends to sail across any of the many available destinations.
If that's a little much for you, though, they're also an excellent way to make friends.
Typically, a Gulet is built to bunk about 12 people, and the best part about them is that they're meant to give you the experience you want.
I can't tell you what a relief that is for me to hear because finding a (mostly) fool-proof vacation that lets you relax is kind of hard.
There's always a lot of running around and researching and exhausting fails that can be exciting for a little while but get old quickly.
Gulet's eliminate all the hassle. Wha-what? All we have to do is not drown.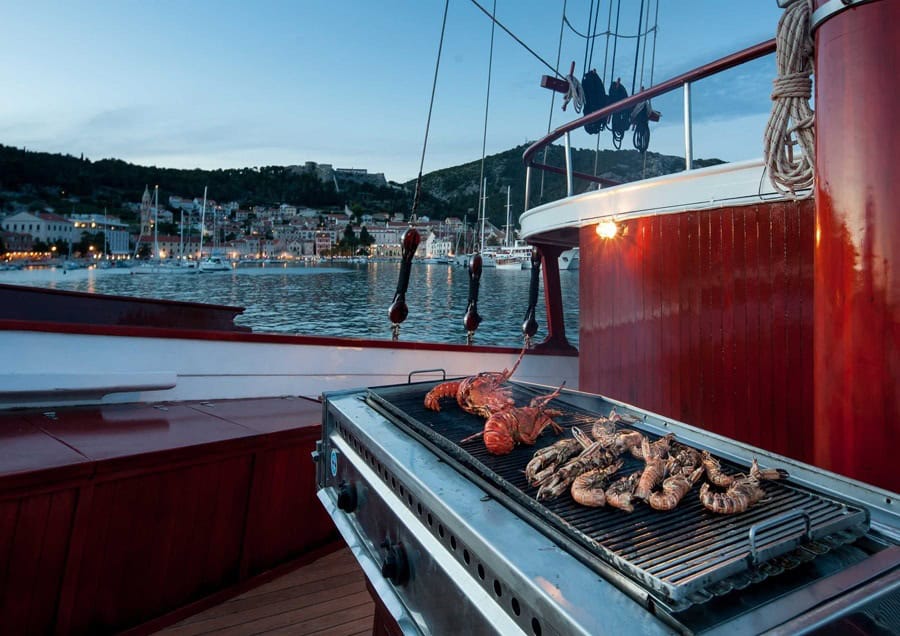 How Not to Drown on a Gulet Vacation
Have I mentioned that Gulet's come with a crew? Oh, I forgot that part? Well, it's true, and I think it's what I'm most excited about.
My favorite thing about traveling anywhere, in any way, is getting to know people.
The fact that it's such a small group on a comfortably sized boat means many opportunities to get to know your crew and your fellow sailors and make a lot of great memories.
Plus, I love that it's extra safe on board since you have professionals handling the sails.
Otherwise, I might have to make every one of my new acquaintances sign a strict waiver (just in case, you know, I was to fall asleep on duty).
Finding Your Gulet Soulmate
The easiest way to find a trip that makes sense for you is by using a company like Goolets to help you through it.
They give you advice about the best type of cruise for your needs (believe it or not, you can even pick the age of the crew), tell you what activities are available in each area, and help you stick to your budget.
Goolets' website features all the necessary information, from pricing to route options.
It's incredibly hassle-free, which is always a huge bonus. Check out what's available in Croatia, Turkey, and Greece.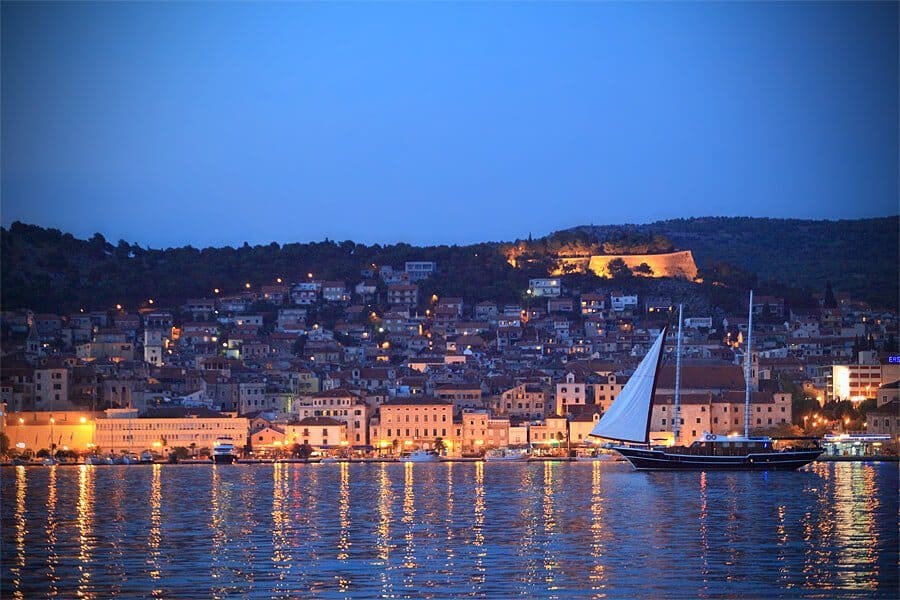 You Can't Go Wrong with the Mediterranean
You'd think so, am I right? Except that it's happened to me before.
There might not be a wrong way, but there's a right way to see one of the most beautiful areas in the world, and that makes all the difference.
I spent a week eating seafood on the coast, shopping in small local galleries, and getting to know Mykonos, Greece, from the shore. It was exciting and well worth the trip.
Seeing it from the other side, though? That's a whole different experience.
Returning fresh from a swim, dining on the stern of a boat, and looking out to sea for miles–that's the way to experience Greece.
If you need any more convincing to come on a Gulet cruise with me, subscribe to Goolets' virtual cruise page, where you can take a look inside Gulet life from the comfort of your armchair.
Which country would you choose: Turkey, Greece, Croatia, or all of them?
________
This post is brought to you in partnership with Goolets.
Planning a trip? Go Backpacking recommends: