Before embarking on your backpacking trip across the stunning landscapes of Malaysia, one of the most important things you can do is prepare for the long journey ahead.
From getting the right vaccinations to finding the local doctors, this guide offers tips and advice to adventurous backpackers who are planning to travel in Malaysia.
1. Pre-trip preparations
It's important to visit your family doctor at least four to six weeks ahead of your backpacking adventure to check that your routine vaccinations (such as MMR, tetanus, and polio) are up to date and to find out which others you'll need.
The Centers for Disease Control and Prevention recommend hepatitis A and typhoid vaccines for most travelers, but depending on your plans your doctor may also suggest vaccines for cholera, hepatitis B, Japanese encephalitis, and rabies.
He or she may also prescribe antimalarial drugs, as there is no vaccine available for malaria.
Even though Malaysia is well served by pharmacies in urban areas, a basic medical kit is a backpacking must.
At the very least it's wise to pack first aid supplies such as plasters, antiseptic, antibacterial cream, bandages, scissors, and tweezers, as well as an anti-inflammatory, diarrhea remedy, antihistamine, insect repellent, and sunscreen.
Be sure to include any prescription drugs (including contraceptive pills) you will need, too – but bear in mind that Malaysian Customs only allow you to bring one month's supply into the country, accompanied by a prescription from your doctor.
If you have any questions about their policies, contact the Ministry of Health Malaysia.
2. Getting to know the healthcare system
Good news! Healthcare in Malaysia is among the best in Southeast Asia, thanks to a booming private sector, and a government drive to invest in and support high standards of public medical care.
In fact, the country has become somewhat of a medical tourism destination in recent years.
There's a wide range of healthcare services, and both public and private-sector doctors are usually very highly trained at the country's medical schools and international universities.
Most speak good English, too, which should ease any worries about miscommunication during diagnosis and treatment.
Medical care in rural areas of the country is likely to be much more limited and of a lower standard, however.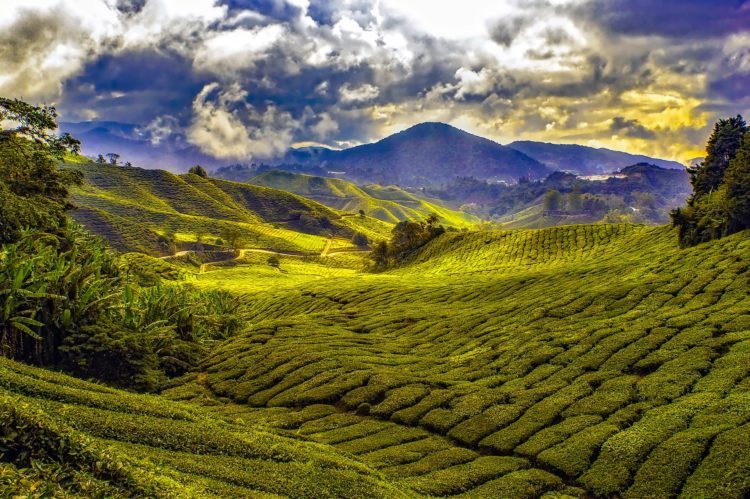 3. The importance of insurance
Westerners may find public healthcare fees in Malaysia are relatively cheap, but medical care in private institutions can be expensive, and all hospitals may require immediate payment for services – possibly with a deposit up-front before proceeding with any treatment.
As a backpacker, you may also be trekking around some pretty remote, inaccessible or rural areas where access to doctors may be limited at best.
If you suffer an injury or fall ill while you're off the beaten track, you may need to be airlifted by helicopter to the nearest city, or even need repatriation to another country – which can cost thousands of dollars.
Taking out an insurance policy before traveling is therefore essential.
Most tourists opt for travel insurance, which provides cover for emergency and/or short-term medical treatment, as well as things like lost luggage and flight cancellations.
But for more comprehensive healthcare insurance coverage, including for pre-existing conditions, you may prefer to look at global health insurance. Either way, be sure to read all the terms and conditions of your policy to make sure it's right for you, and to understand precisely what is and isn't covered – and how to proceed should you need medical care during your trip.
4. Looking out for yourself
There are plenty of ways you can reduce your chances of needing healthcare during your backpacking trip.
First and foremost is protection against insect bites – particularly those of mosquitoes, which, apart from being irritating, can lead to a variety of nasties such as dengue fever, malaria and Zika virus.
Wear long, loose-fitting and light-colored clothing; regularly apply DEET-containing insect repellent to exposed skin, and sleep under a mosquito net if necessary.
It's also best to avoid making contact with any wild or domestic animals while you're in Malaysia, as there is a risk of contracting rabies if you're bitten, scratched, or licked on broken skin.
The risk is highest in the states of Perlis, Kedah, and Penang, which have been declared as rabies infected.
To avoid stomach bugs, never drink water straight from a tap, river, or spring – opt for commercially bottled or boiled water instead.
Food hygiene is better in Malaysia than in some other parts of Asia, but always trust your instincts when it comes to choosing a restaurant or street food outlet.
It's likely to be a bad sign, for instance, if the place is empty or there aren't that many customers.
Finally, stay safe! Always wear a helmet and other safety equipment when taking part in any extreme sports or riding motorcycles; be sensible about alcohol intake (keeping an eye on your drinks to make sure they aren't spiked), and don't take any unnecessary risks when it comes to your health and safety.
5. What to do if you fall ill
It's worth carrying a list of doctors and hospitals in the areas you plan to visit during your trip for quick reference should you need medical help.
The Malaysian Medical Council provides a search facility on its website that will help you find registered medical practitioners.
Alongside that list, keep a card detailing your blood type and any allergies or chronic conditions (preferably written in the local language) in case of an emergency.
There are 24-hour accident and emergency departments available in government hospitals, as well as some private ones.
Ambulance services can be reached by calling 999 (or 112 from a mobile), although they aren't always the most efficient, so you may prefer to take a taxi if you're able to do so.
Some private hospitals have their own ambulance services, which are much more reliable.
If you do find yourself in need of medical treatment, be sure to contact your health insurance company promptly.
If you or your travel partner can remember to bring your policy documents along to the hospital, so much the better.
Nobody wants to think about accidents and illness when planning for an exciting adventure, but as a backpacker, the more you can learn about the local area before traveling, the more chance there is that you will avoid potential hazards and enjoy a safe trip.
---
This article was brought to you in partnership with Aetna International.
This post was written by a guest contributor. Please reference the author's byline in the post above for more information. If you would like to guest post on Go Backpacking, please read our submission guidelines. For information on advertising opportunities, go here.
Planning a trip? Go Backpacking recommends: