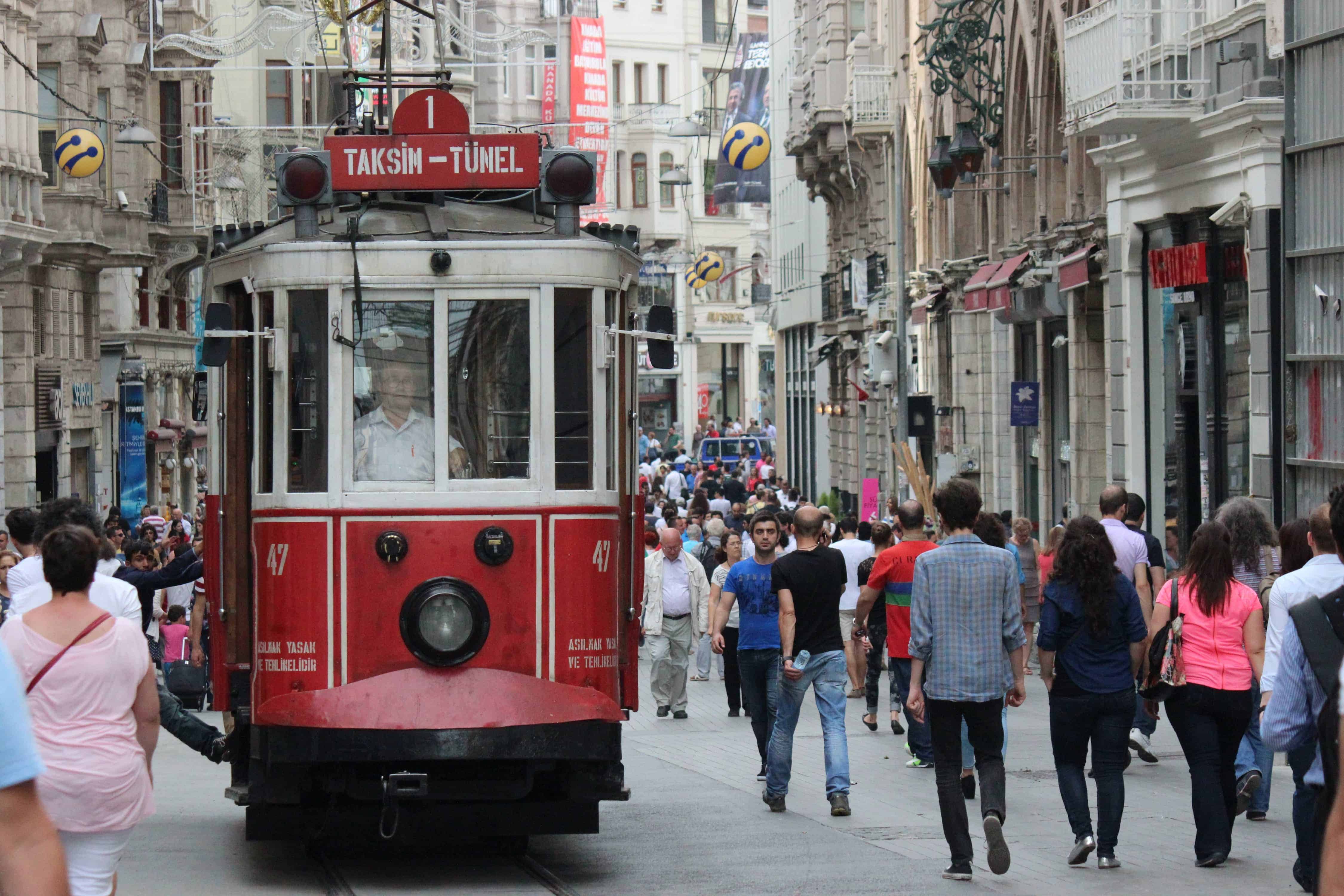 Whether you live in the city or plan to visit on holiday, Istanbul's unique DNA ensures that it is the perfect destination for photography enthusiasts wishing to brighten up their social media.
The diversity offered by the transcontinental city that connects Europe and Asia merges natural beauty, historic architecture, and modern culture to produce stunning photo opportunities.
Thanks to the hundreds of photo-worthy backdrops and frames, Istanbul allows Instagrammers a chance to focus on capturing one style or showcase the diversity of human life with stunning results.
1. Istiklal Avenue, Beyoglu
As arguably the most famous street in the city, Istiklal Avenue is visited by over three million people every weekend.
Naturally, this produces a vibrant atmosphere that serves up new and unique photo opportunities every single day.
Capturing your moment in history with a selfie will give you the ultimate Instagram photo.
Meanwhile, Turkey's busiest street will provide plenty of shots or short video opportunities for your story.
Whether it's quick and easy photos from inside stores and restaurants or an artistic shot of the architecture is up to you.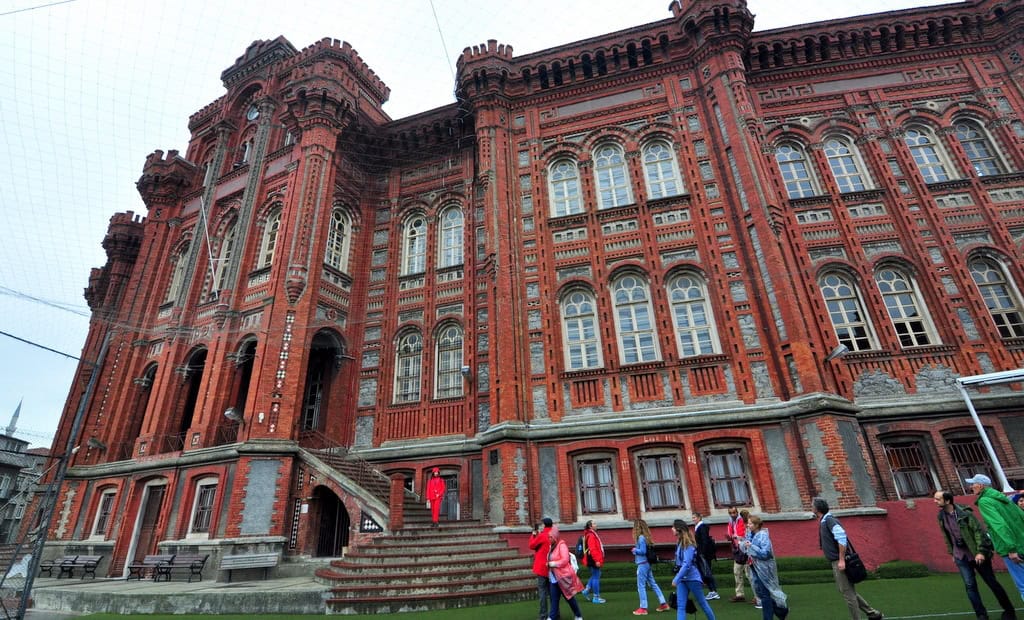 2. Phanar Greek Orthodox College, Fener
The Fener district of Istanbul is blessed with several architectural wonders. The Phanar Greek Orthodox College is one of the best.
In truth, you don't even need to step inside to get some truly stunning photos, especially if you catch it in the light.
Red brickwork gives the 19th century a distinct look. As well as the religious context, this part of the city is home to many historical buildings from the Ottoman dynasty.
A range of photos depicting those culturally significant places will brighten up any Instagram feed while you'll have some great experiences too.
3. Galata Tower, Beyoglu
Galata Tower now serves as a museum, making it the perfect place to take a step back in time and take photos of multiple stunning items, all of which carry a historical significance that your guide will explain.
For the close-up images of art and cultural pieces that you couldn't see anywhere else on the planet, this attraction in Beyoglu is a must-see venue.
If that wasn't enough, you could also climb the tower to take some genuinely incredible panoramic shots of the city.
The skylines are more than worthy of your Instagram, especially when you're in the frame too. This is #livingthehighlife in style.
4. Yildiz Park, Besiktas
Located on Cirigan Avenue, the 46-hectare field is a wonderful place to bask in the Turkish climate and get away from the busy city.
Moreover, the natural delights of ponds, colorful trees, and wildlife will leave you with some incredible snaps for social media or your personal enjoyment.
Artistic shots looking up at the trees, close-ups of squirrels, and landscape shots that have you in the frame can all serve as great additions to your Insta feed.
When added to the enjoyment you'll gain from visiting this part of the city too, which gives you easy access to Besiktas and Ortakoy, you'd be a fool to miss out.
5. Turk Telekom Stadium, Sanyer
Home to Galatasaray, the 52,000-seater stadium is a piece of architectural beauty.
Touring the stadium will give you the perfect opportunity to capture the beauty of the building while tapping into the history of the city's biggest club.
Istanbul is a football-loving city. Shooting the passion and atmosphere of this energy is sure to produce some truly Instagrammable snaps.
Moreover, with the right sports-related hashtags, this is sure to generate plenty of new followers. Even if you don't enjoy soccer yourself, the photo opportunities are phenomenal.
6. Fenerbahce Park, Kadikoy
Kadikoy is a trendy district for tourists, and photographers will enjoy plenty of shooting opportunities when visiting the island.
Even the journey from the mainland is excellent for picking up some great shots. Nonetheless, the beauty of Fenerbahce Park is where Kadikoy truly flirts for the camera lens.
The vibrant colors of the plant life make this a popular destination for weddings. But you can take advantage by creating truly artistic photos through the use of natural beauty alone.
Even without editing, the photos are sure to dazzle your followers.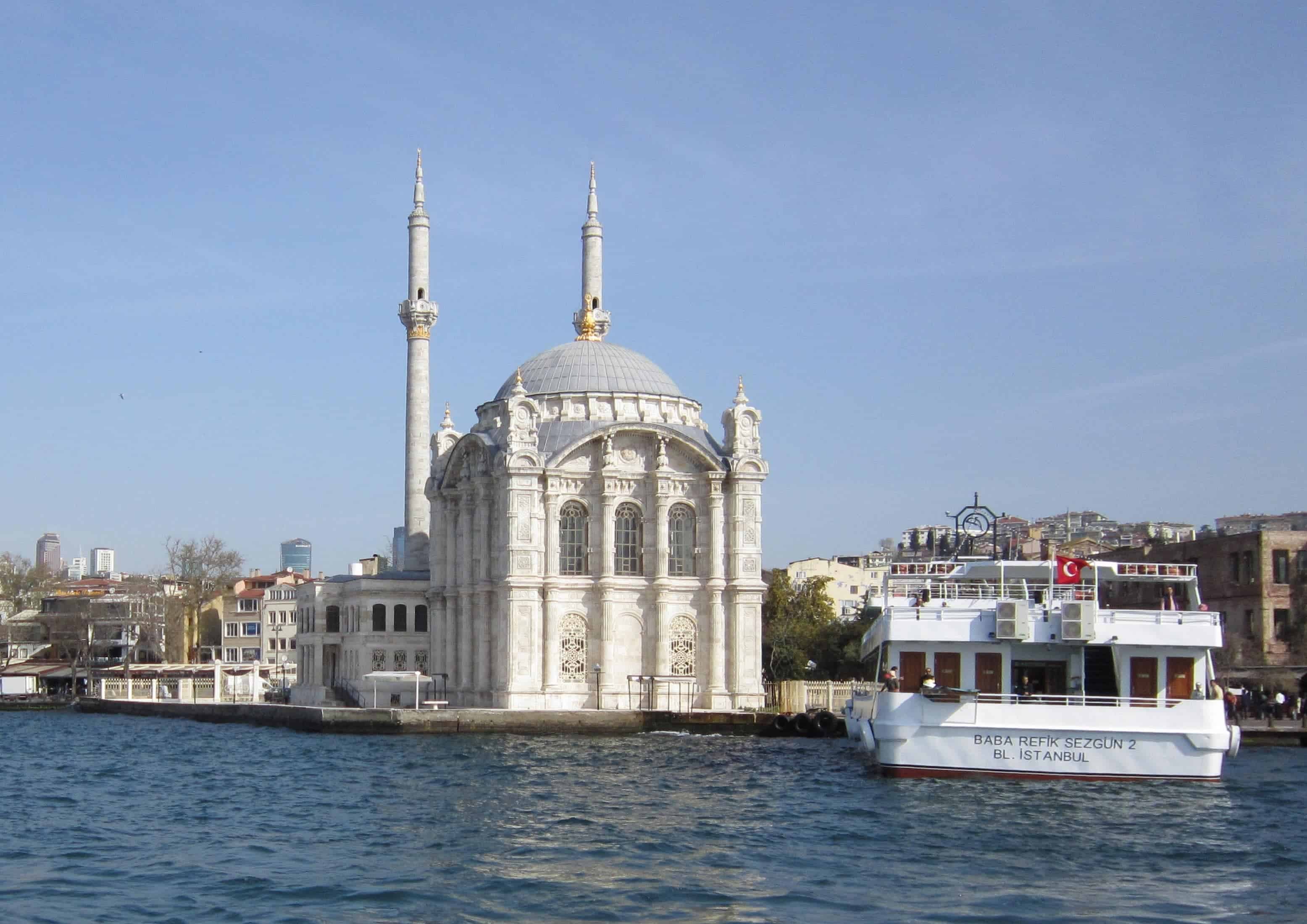 7. Ortakoy Mosque, Ortakoy Square
The neighborhood of Ortakoy is blessed with several photography hotspots but is best known for Ortakoy Square.
Ortakoy Mosque is undoubtedly one of the most beautiful pieces of architecture in the city. And the opportunities for beautiful shots begin before you've even entered.
Shots of the building reflected in the water are a must for any social media star.
Once inside, the dome is probably the main shot to get, but the décor and historical context throughout is stunning.
Panels depicting the calligraphy of Abdulmecid I are an excellent backdrop for photos too.
Ortakoy is also housing Ciragan Palace. This 19th Century Ottoman Palace is now a part of a grand hotel complex.
The neighborhood offers many other picturesque buildings as hotels. If you are thinking about where to stay in Istanbul, this area is one of the best options.
8. Sirkeci, Fatih District
The Sirkeci quarter of the city's Fatih district is a busy business area, which gives you the perfect backdrop for capturing the real-life hustle and bustle.
However, it's also a place that attracts tourists due to the quality of the stores and food stools.
Meanwhile, you can often find street performers are excellent subjects for action shots. This modern art also provides a fantastic juxtaposition against historic buildings.
Those with good editing skills will find that this is the perfect time to embrace them.
Even if you don't, there's no doubt that your Instagram feed will look richer for the addition of these shots.
The Final Word
Istanbul is a beautiful place to visit and will provide some golden memories.
Capture the moments forever by taking a quality DSLR or a high-quality smartphone camera.
Still, shots and short videos will soon give your Instagram feed energy like never before.
This Turkish city can capture different cultures, religions, periods of history, and natural backdrops.
When supported by the traditional holiday shots of great food and nightlife, Istanbul is a winner for photographers and vacationers alike.
You may also consider hiring a private tour guide in Istanbul who can take you to the best spots. Insta likes and comments will soon come flooding your feed.
_____
This story is brought to you in partnership with Istanbul Local Guide.
Planning a trip? Go Backpacking recommends: