Mexico is, hands down, one of our favorite countries to backpack in. How can we be so confident?
It's easy: when a destination is not only incredibly fun to travel to but also doesn't break the bank, it's impossible not to want to go back again and again.
Here's why Mexico is the ultimate budget backpacking destination.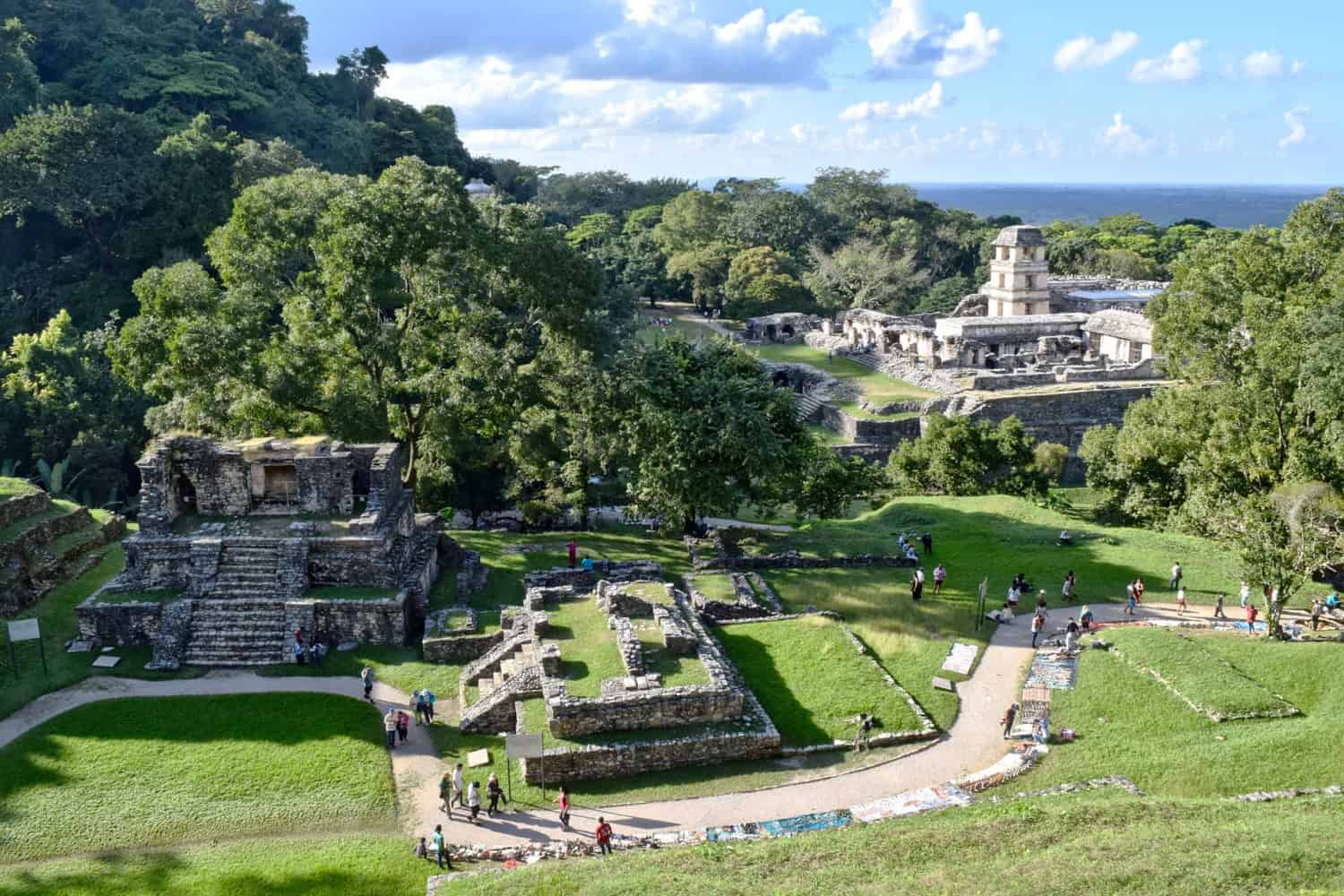 1. Mexico is cheap
Let's get this obvious point out of the way first: for a place to be a fantastic budget backpacking destination, it needs to be easy to travel on a budget.
In Mexico, budget backpacking is incredibly exciting and straightforward–and depending on how strict of a budget you are on, you may barely need to pinch your pennies.
A great street food meal will set you back a couple of dollars (don't leave Mexico without devouring all the tacos al pastor you can!), and a simple sit-down meal in a restaurant can be had for around $5.
First-class buses cost about $1/hour to ride, including a reasonable seat and air-conditioning, and sometimes Wi-Fi!
2. You'll never run out of things to do
Mexico's backpacking hot spots are full of any excursion you can think of: whether you want to go horseback riding, explore ruins, try your hand at whitewater rafting, hike, tour a tequila factory (complete with tastings, of course), learn to surf, go scuba diving in cenotes, or just about any other adventure activity you can think of, Mexico has you covered.
In most destinations (away from spots like the luxurious Riviera Maya), these tours are incredibly affordable.
In one of our favorite destinations in Mexico, San Cristobal de las Casas, we took all-day, multi-stop tours for under $20 each.
A simple afternoon of horseback riding for three hours ran $10/person–you can't beat that!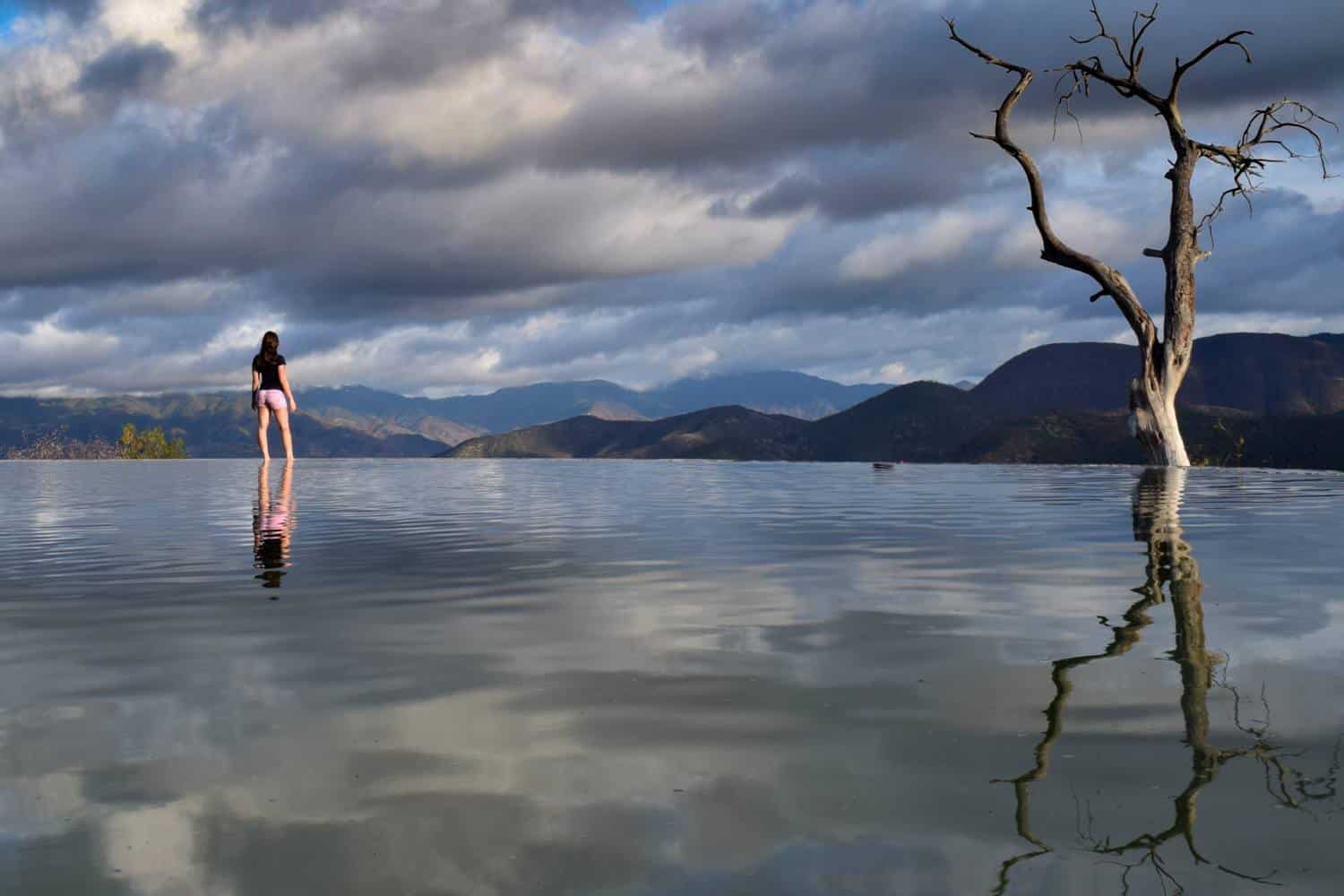 3. Mexico is easy to get around
While backpacking Mexico on a budget, ADO buses will become your best friend: they're comfortable, inexpensive, and run everywhere.
We took ADO buses for as short as a couple of hours and as long as fourteen hours and never had any issues whatsoever.
Whenever you get to your destination, taxis will likely be just a few dollars for a short ride (unless you're in all-inclusive hotspots like Cancun and Playa del Carmen), or, for the shoestring budget traveler, jump into a collectivo–vans that act as shared taxis and cost as little as $0.25 to ride.
4. The natural diversity is incredible
Rolling mountains? Dramatic canyons? Enormous waterfalls? Pink lakes? Gorgeous beaches?
Check, check, check, check, and check.
Mexico has it all: whether you're looking for a tropical beach climate, cool mountain air, a desert experience, or something completely different, Mexico has you covered at an affordable price tag.
To see a different side of the Yucatan Peninsula from the famous Riviera Maya, check out El Cuyo.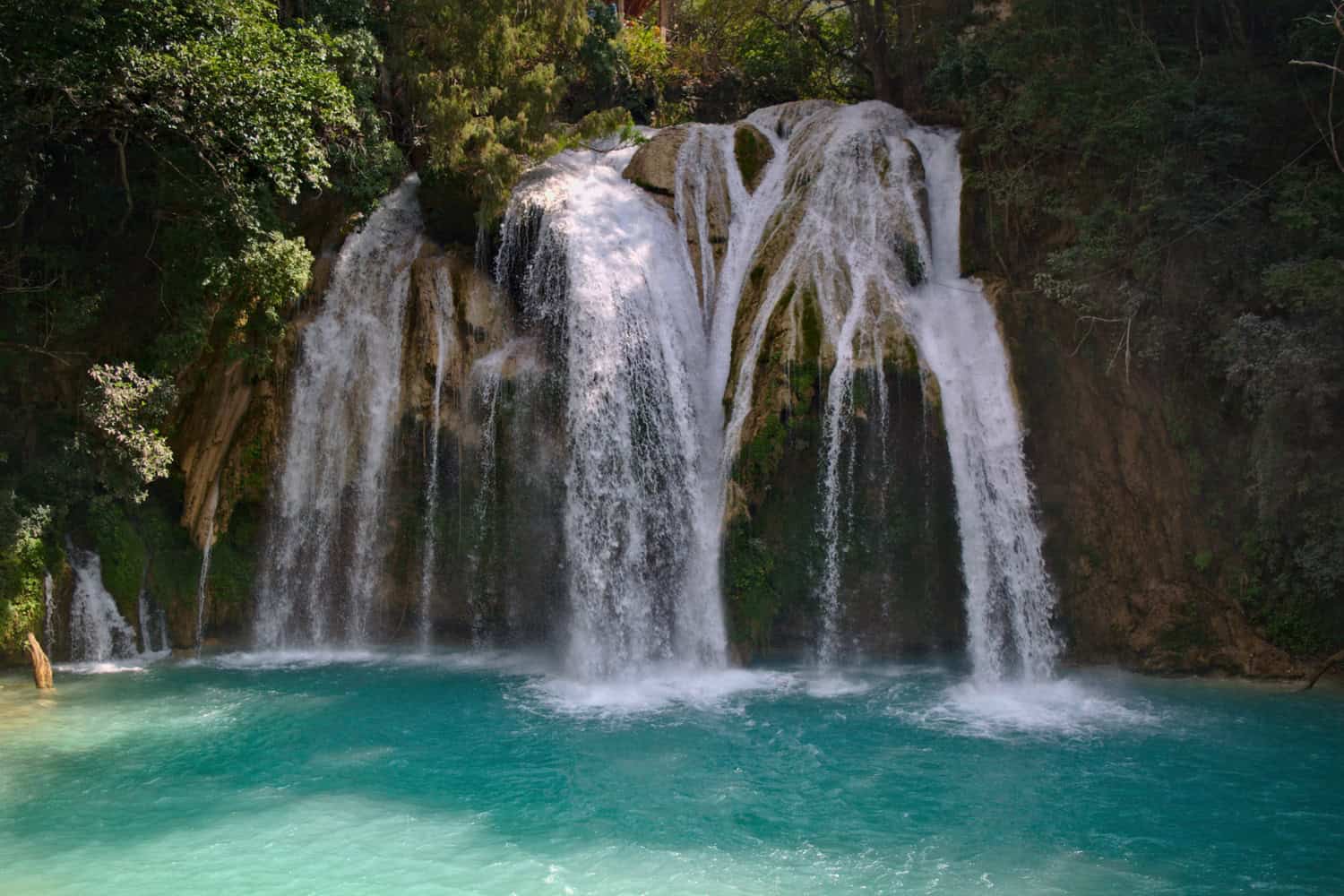 5. Mexican food is delicious
You won't be tempted to hang out in tourist restaurants and pay inflated prices in Mexico: the local food is too good.
We still dream about the plates of huevos rancheros we ate on Isla Holbox. The eggs were served with rice, beans, avocado, and juice for $3.50!
If you do get an occasional craving for a taste of home and duck into a fast food place, don't worry: restaurants like McDonald's and Subway can run a little cheaper in most parts of Mexico than in the USA.
6. Cities, nature, and towns are easily accessible
Thanks to Mexico's incredibly diverse landscape and its excellent bus system, it's unnecessary to choose one "type" of trip when backpacking in Mexico.
Feel free to follow up a city break with a few days in the jungle, or head to the beach and then take a few days in a small town.
Ultimately, the word that we kept coming back to when backpacking Mexico was value.
Mexico is an inexpensive destination–but that alone doesn't make it one of the best budget backpacking destinations.
The quality of backpacking in Mexico, from excellent buses to delicious food to gorgeous landscapes, makes this affordable backpacking destination one that's impossible to ignore.
Kate is busy traveling the world with her husband and documenting all the adventures (and how to pay for them) on her blog, Our Escape Clause (https://www.ourescapeclause.com/). When she's not writing, you can normally find her on a hike somewhere gorgeous, swimming in a beautiful sea, wandering around a city, or planning one of the next thousand trips she plans to take.
Planning a trip? Go Backpacking recommends: