You've done it. You've saved up some cash, quit your job, packed up your life, and moved overseas. Well done and welcome to the expat club!
Everything you've done in your life over the last few weeks/months has built to this moment, which has now come and gone.
You've moved overseas. What happens next?
Life as an expat can be quite hard at times. The whole process of moving overseas is momentous and challenging.
There are lows among the highs – which can be somewhat avoided with a bit of pre-planning.
My advice is to hit the ground running and work on getting yourself settled in your new home as quickly as possible. Here's how.
Put the Feelers Out for Work, ASAP
Some people move to new countries because they get transferred by their employer. Not all of us are so lucky.
From my experience, it's best to start searching for work within the first few days of moving overseas (or even beforehand, if you have the time).
Finding a new job can be a drawn-out process that may take a lot longer than you anticipated. As the adage states: "It's easier to find a job when you already have one."
Even if you have substantial savings to back you up, you'd be surprised at how quickly these funds can deplete.
Money disappears out of your wallet twice as fast if you've moved to a country with a stronger currency than your own.
I had quite a bit of money socked away when I moved from Australia to the UK, but the strength of the pound made my dollars drain faster than I could have ever expected.
So be sure to save an amount that will allow you to survive for at least two months and get hunting.
Don't worry if you can only find bar work or have to wait tables for a little while. Better to have a little money coming in than your life savings flooding out.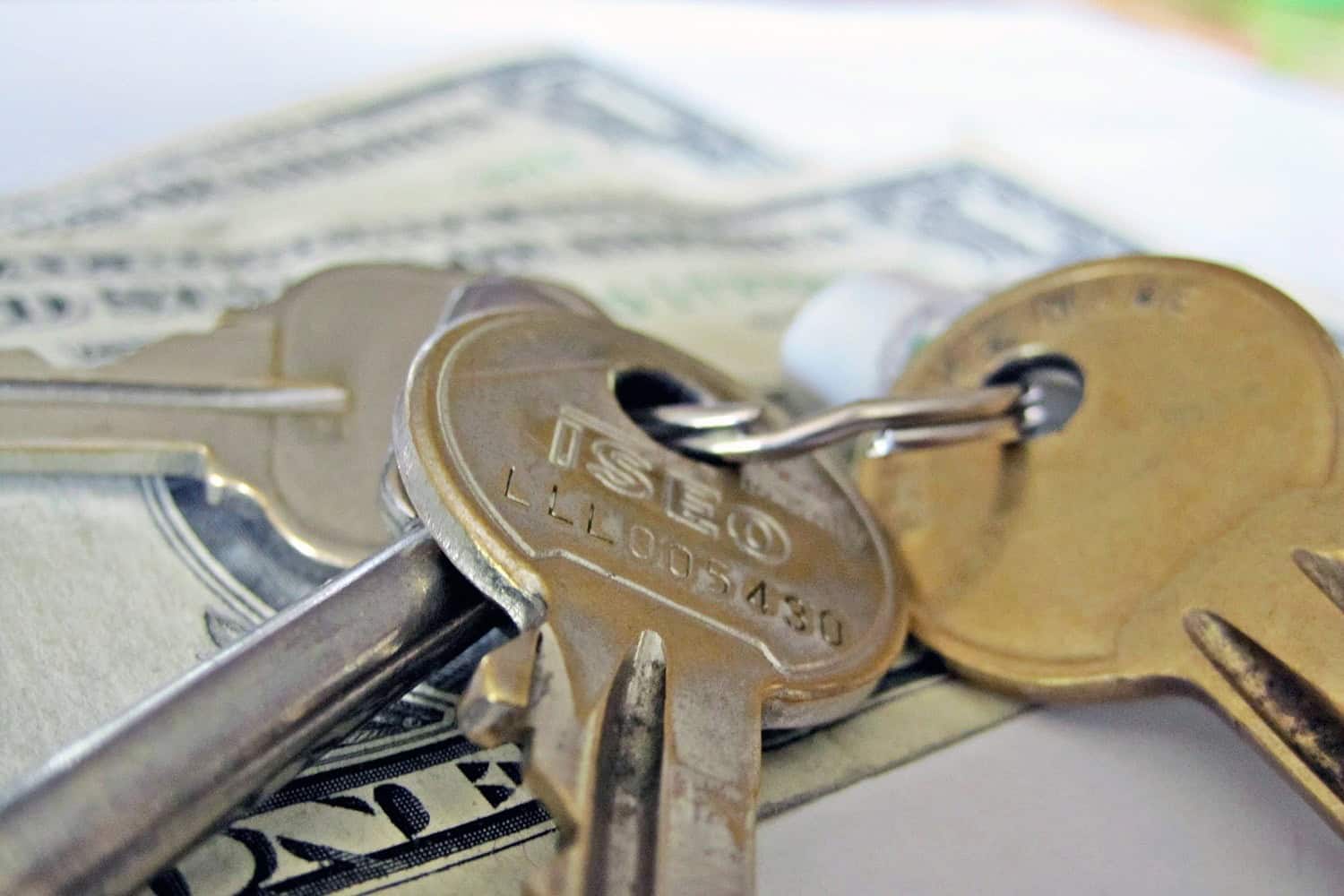 Start Hustling For Your Own Space
Equally as important as finding a job is pinning down somewhere to live.
Securing accommodation in cities like London, New York, and Sydney is no easy feat. Space is competitive and prices are high.
Rather than paying for a hostel, see if you can stay in a sublet, house sit for a friend, or crash on the couch of an acquaintance.
Sometimes even friends of friends will allow you to stay – particularly if they're expats themselves. They'll empathize with your current situation, having been there themselves!
Having your own place will go a long way towards helping you feel at home. So, it's a pretty high priority on the list.
If you're moving to New York City, Zeromax moving can help you get set up.
Re-Establish Your Routine
Once you've got a bed to call your own and a job, the next best thing for you to do will be to set up a routine.
I made a big mistake in moving to London. In Sydney, I was a gym bunny and took the time to work out at least four times a week.
England's weather and the bother of getting to a gym without a car put me off joining for a good twelve months.
I was restless and moody – until I made myself start exercising again. After a few weeks back at spin class, I felt like my old self again.
Did you go to the movies every week in your last town? Find a nearby cinema.
Like to go out for brunch on a Sunday morning? Try out the cafes in your area until you find one that's a good fit.
The sooner you set up a bit of a routine, the sooner you'll start feeling like you're living your life again.
Related: Why I'm Moving Back to Medellin
Find Yourself a New Hobby
Let's face the reality of this situation. You've moved to a new place where you probably only know a handful of people (if you're lucky), with your family being miles/countries away.
Your social calendar will not be as packed as it used to be. Rather than despairing, find something interesting to fill your hours.
Maybe now's the time to start self-defense lessons or life-drawing classes. Join a writer's workshop or start studying that language you've always wanted to learn.
Bonus points if it's in a group setting, as that's a way you can meet people and make some friends.
Start Planning Some Adventures
Your hunger for adventure led you to move overseas, wasn't it? So, start planning!
Start exploring your new city suburb by suburb. Take a bus or train trip to a different part of your new country. Or make a whole trip of it and start exploring the continent. And beyond.
It takes a while to settle into expat life – from six months to even a year.
Yet, the sooner you start earning money, set up a routine, and find a place to lay your hat, the sooner your new country will start feeling like home.
LC is an ex-expat who is currently re-exploring her home country of Australia. Follow her adventures at home and abroad via her blog Birdgehls, where she writes about travel, expat life, gushes on about various animals and bemoans her often futile attempts to go completely green. Or, you can look her up on Facebook.
Planning a trip? Go Backpacking recommends: