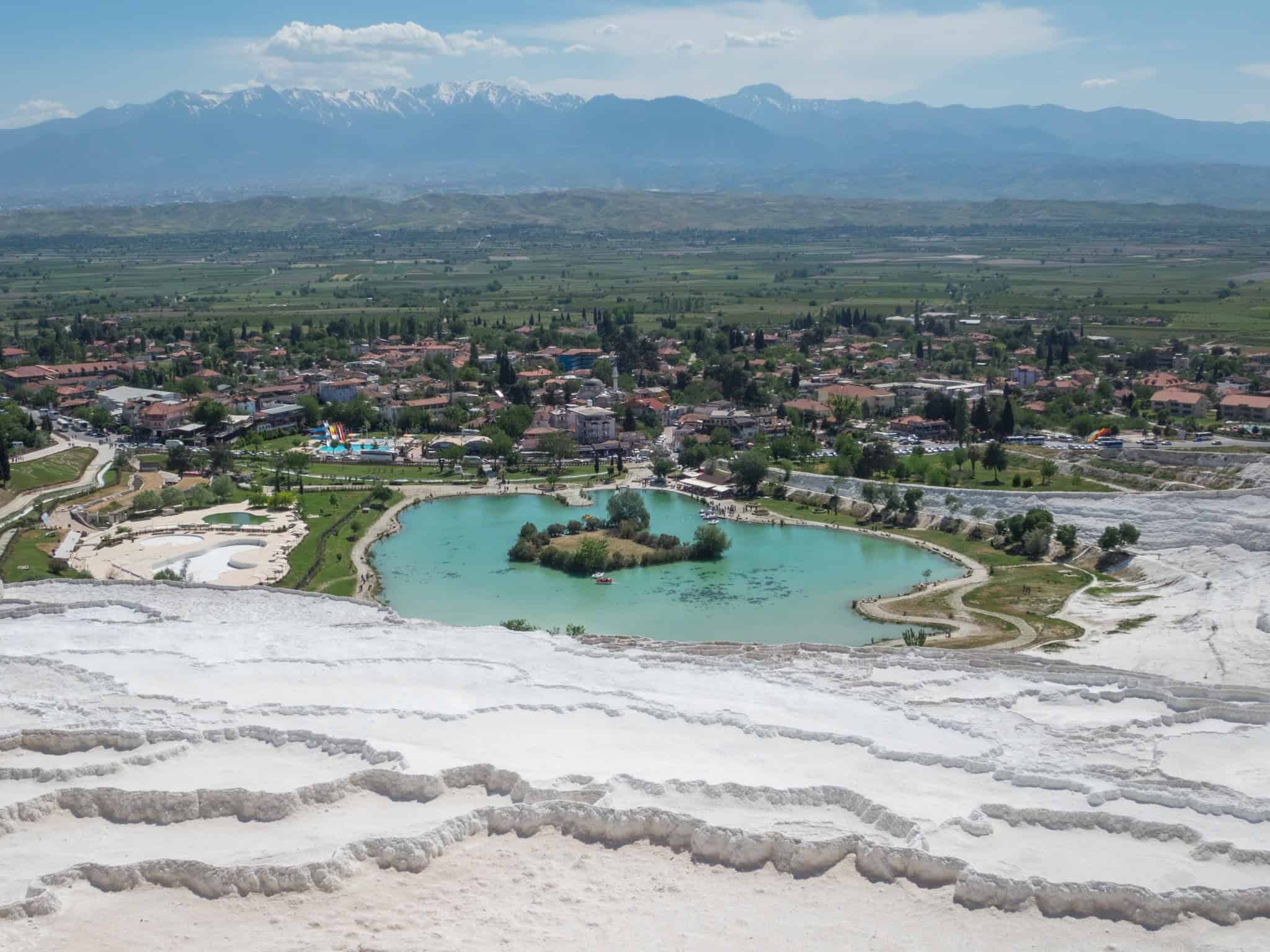 Sneakers and socks removed, I gingerly stepped onto the path with running water which led down the face of Pamukkale ("Cotton Castle" in Turkish).
My eyes were convinced the ground would be slippery; however, I quickly realized it was only an illusion.
Far from hard and slick, it was soft and spongy, giving a sense of traction I didn't expect.
A natural landscape derived from mineral deposits, Pamukkale (Cotton Castle) has been fascinating visitors and bathers for over a thousand years!
The site was recognized by UNESCO in 1988 and is described as follows:
"Deriving from springs in a cliff almost 200 m high overlooking the plain, calcite-laden waters have created at Pamukkale (Cotton Palace) an unreal landscape, made up of mineral forests, petrified waterfalls and a series of terraced basins.

At the end of the 2nd century B.C. the dynasty of the Attalids, the kings of Pergamon, established the thermal spa of Hierapolis. The ruins of the baths, temples and other Greek monuments can be seen at the site."

– UNESCO
The scene reminded me of a cross between a ski resort melting away in Spring and the Uyuni Salt Flats in Bolivia.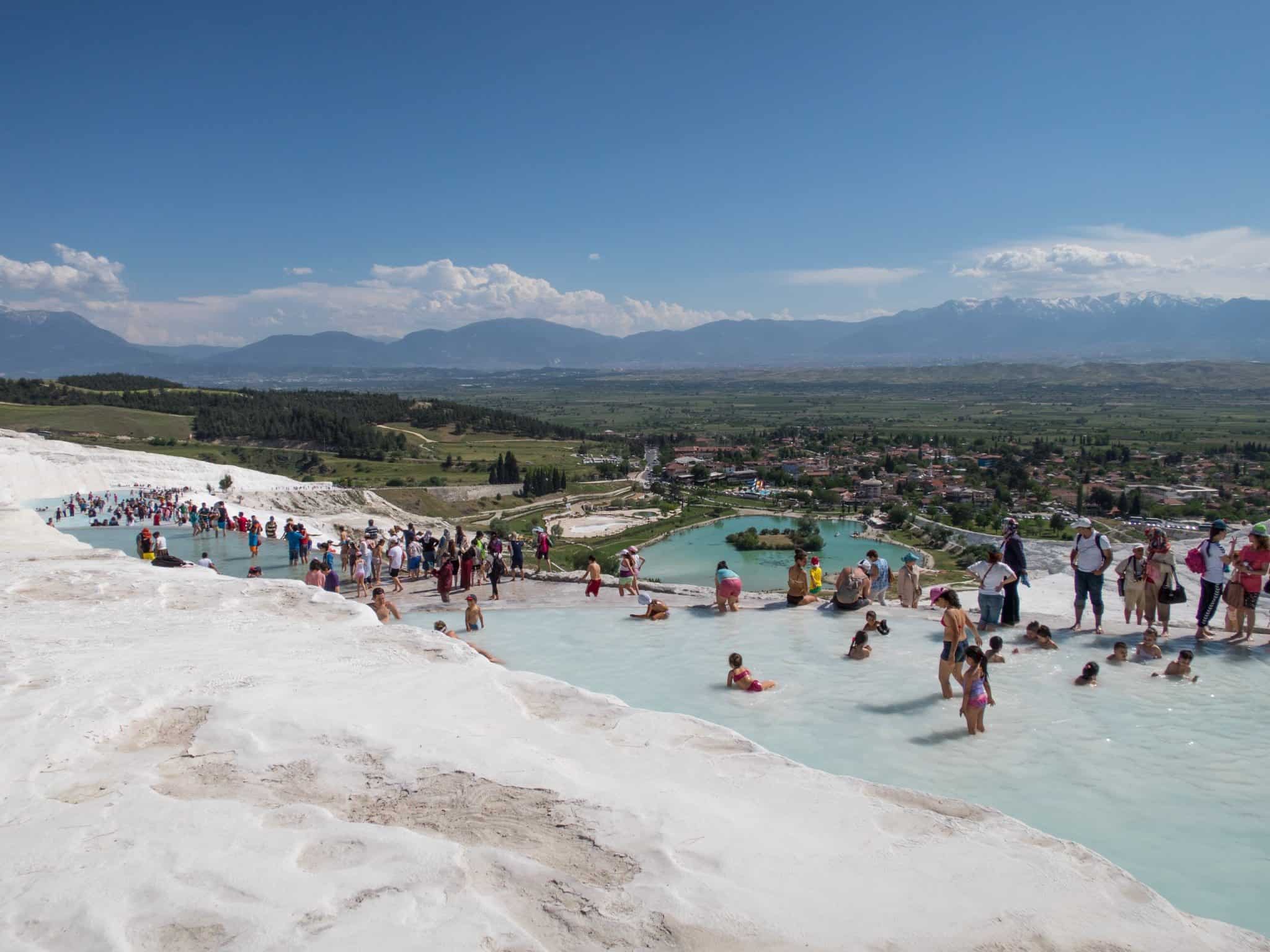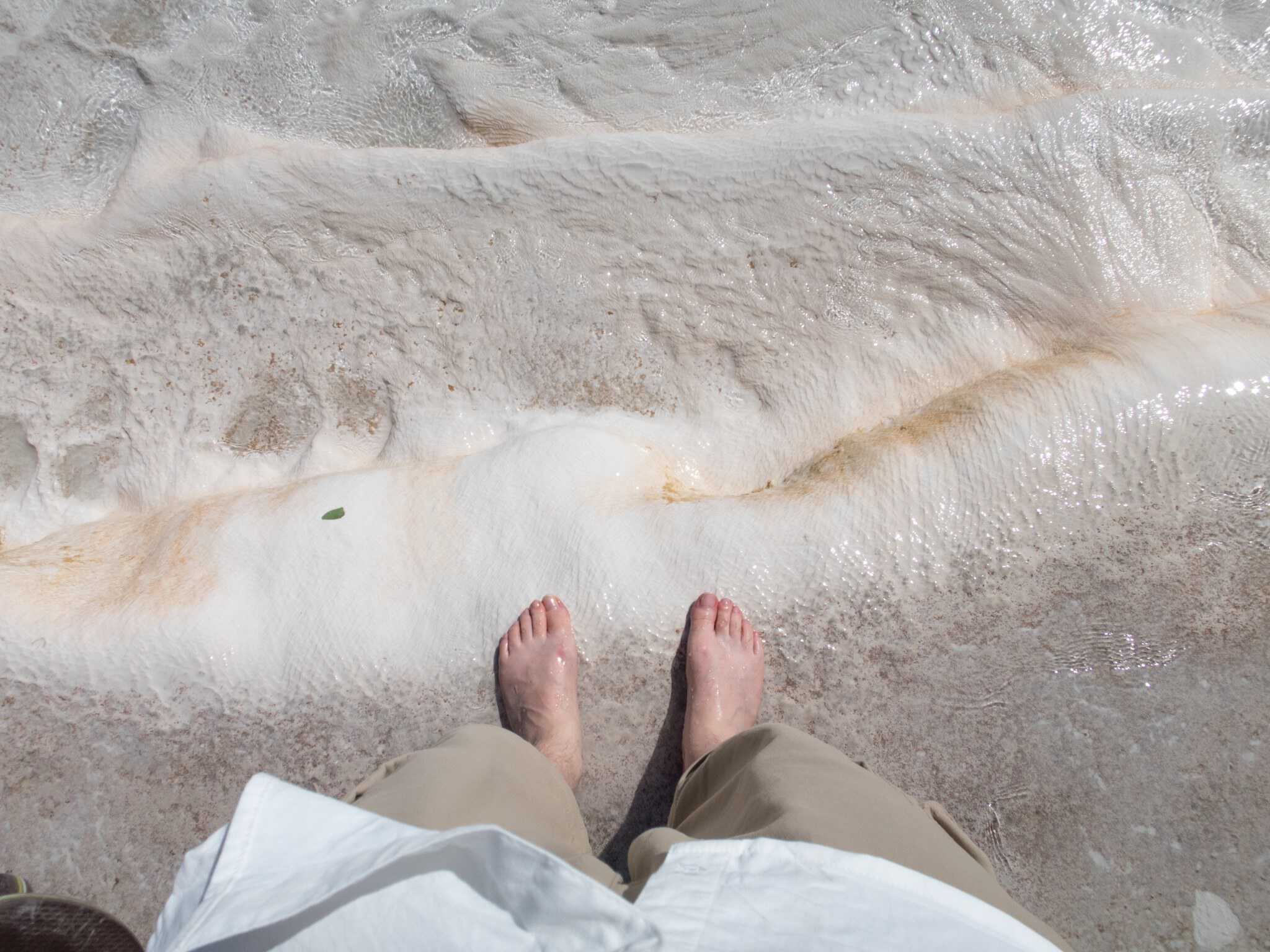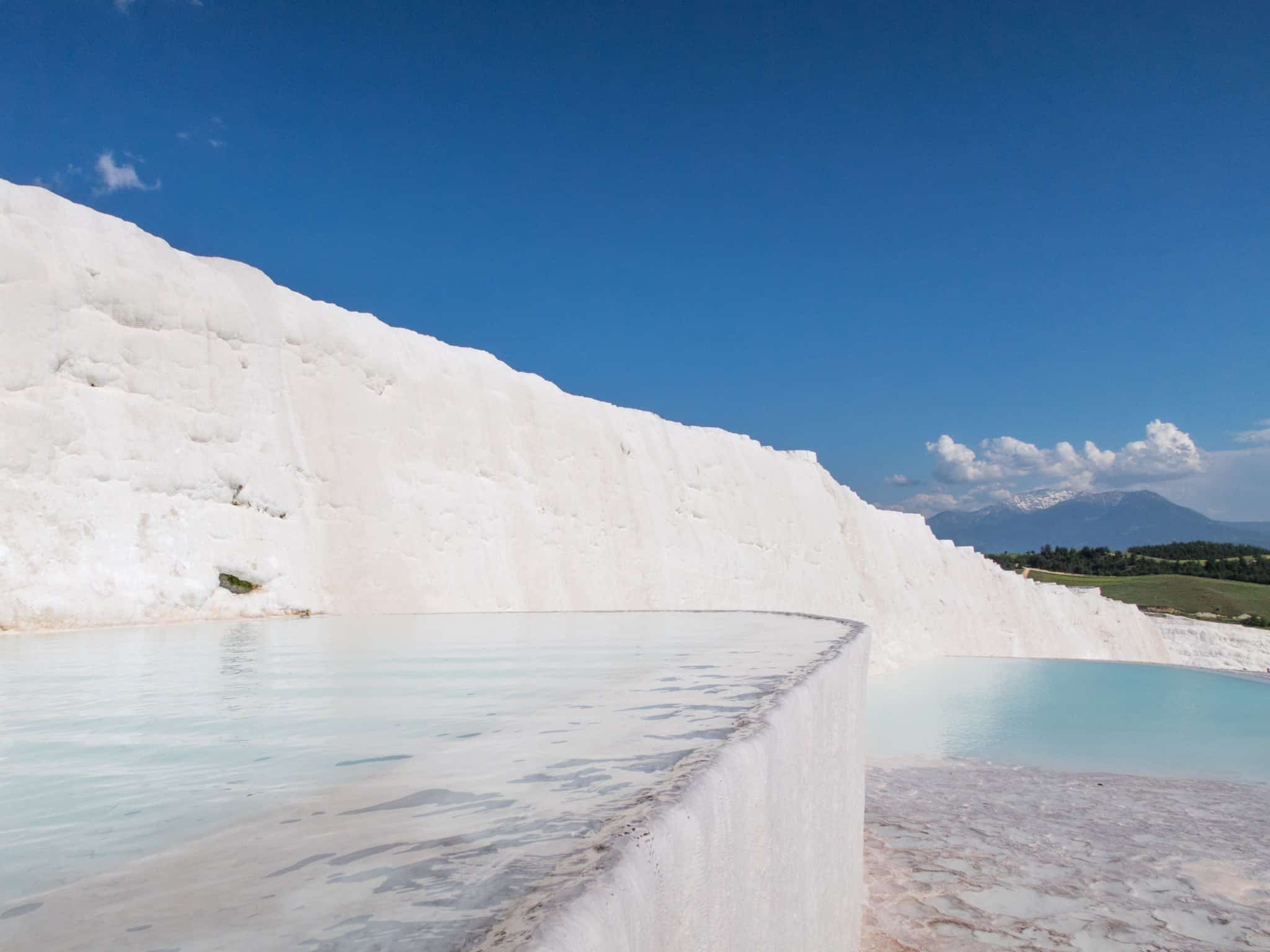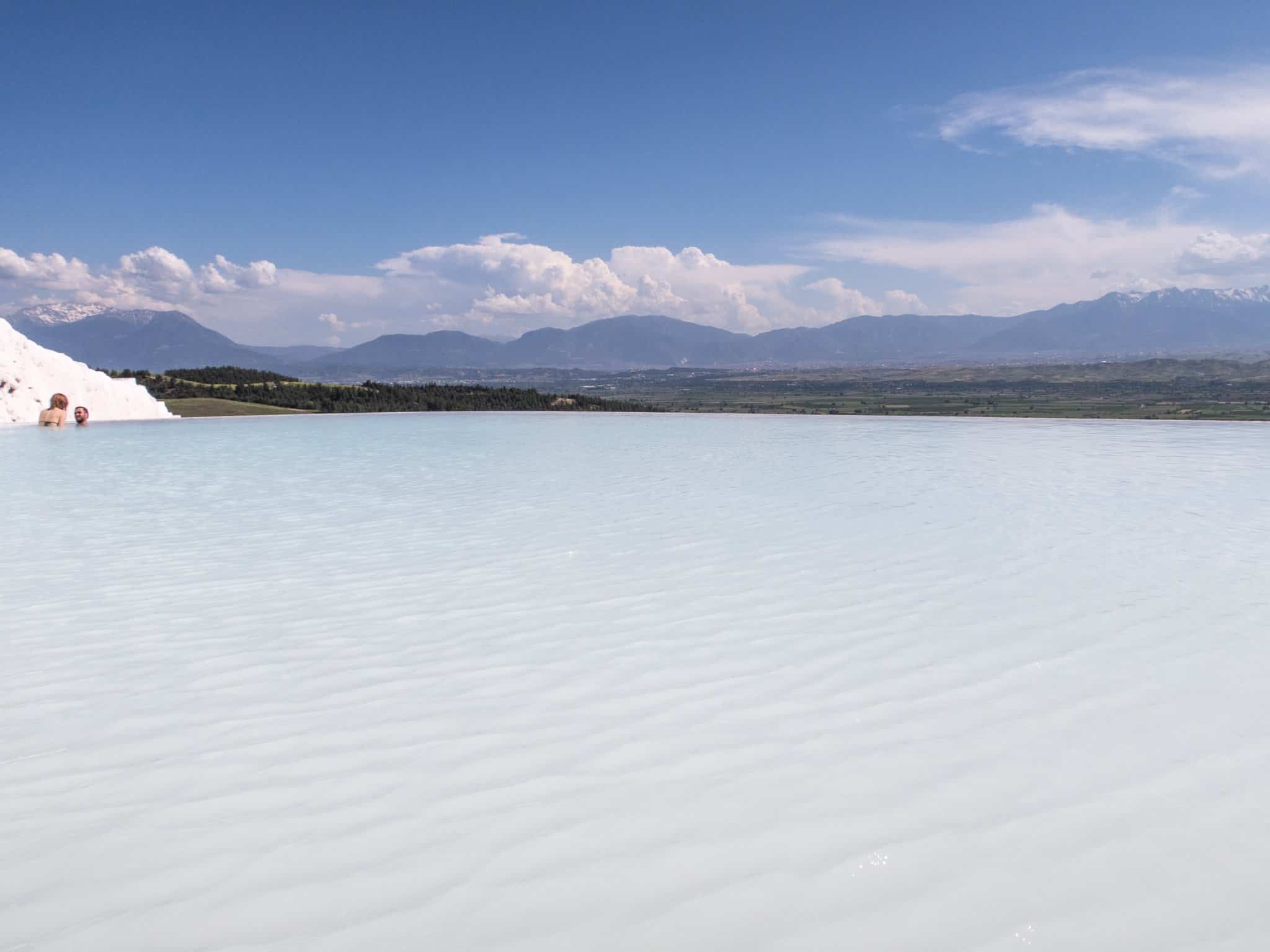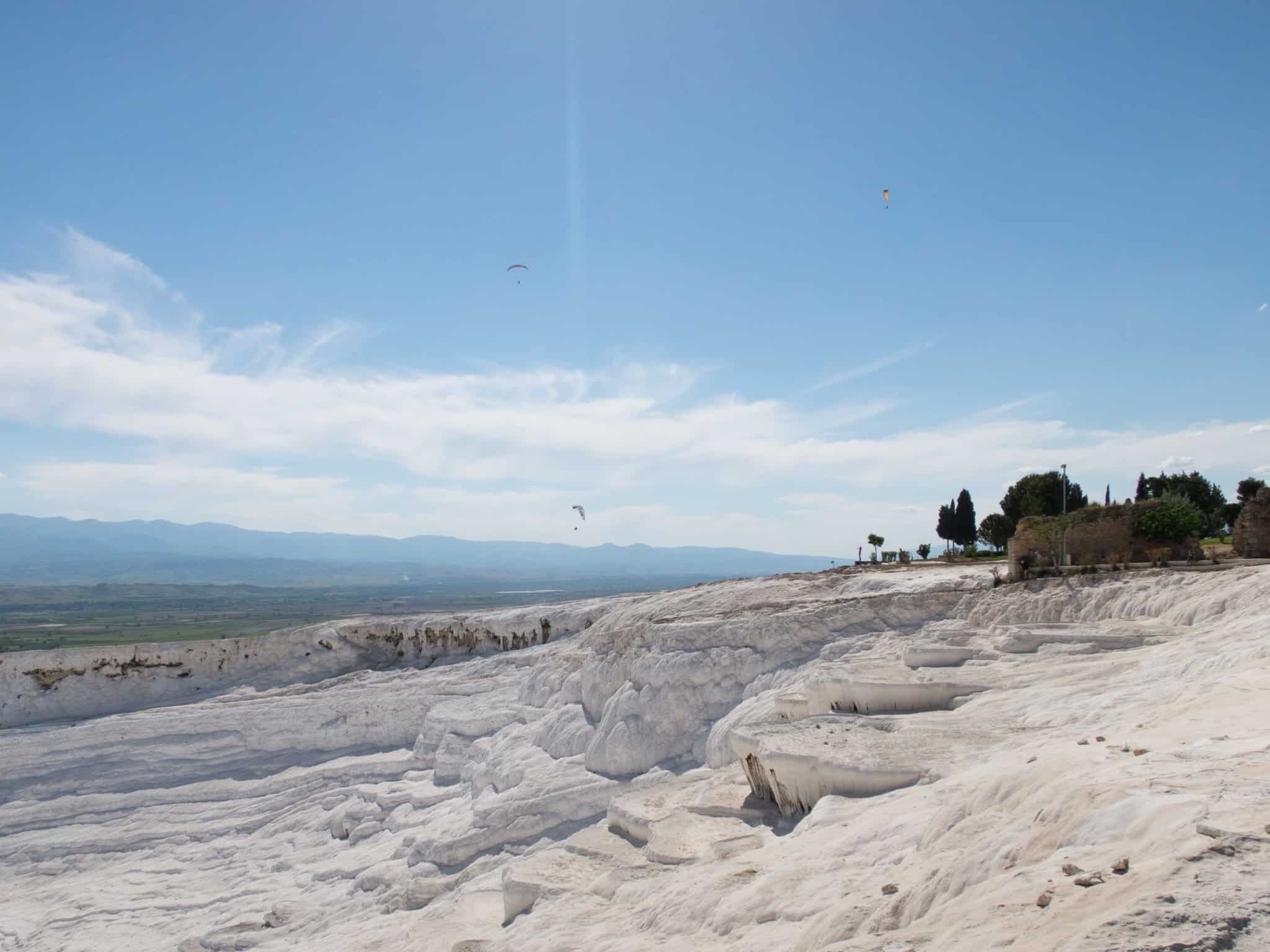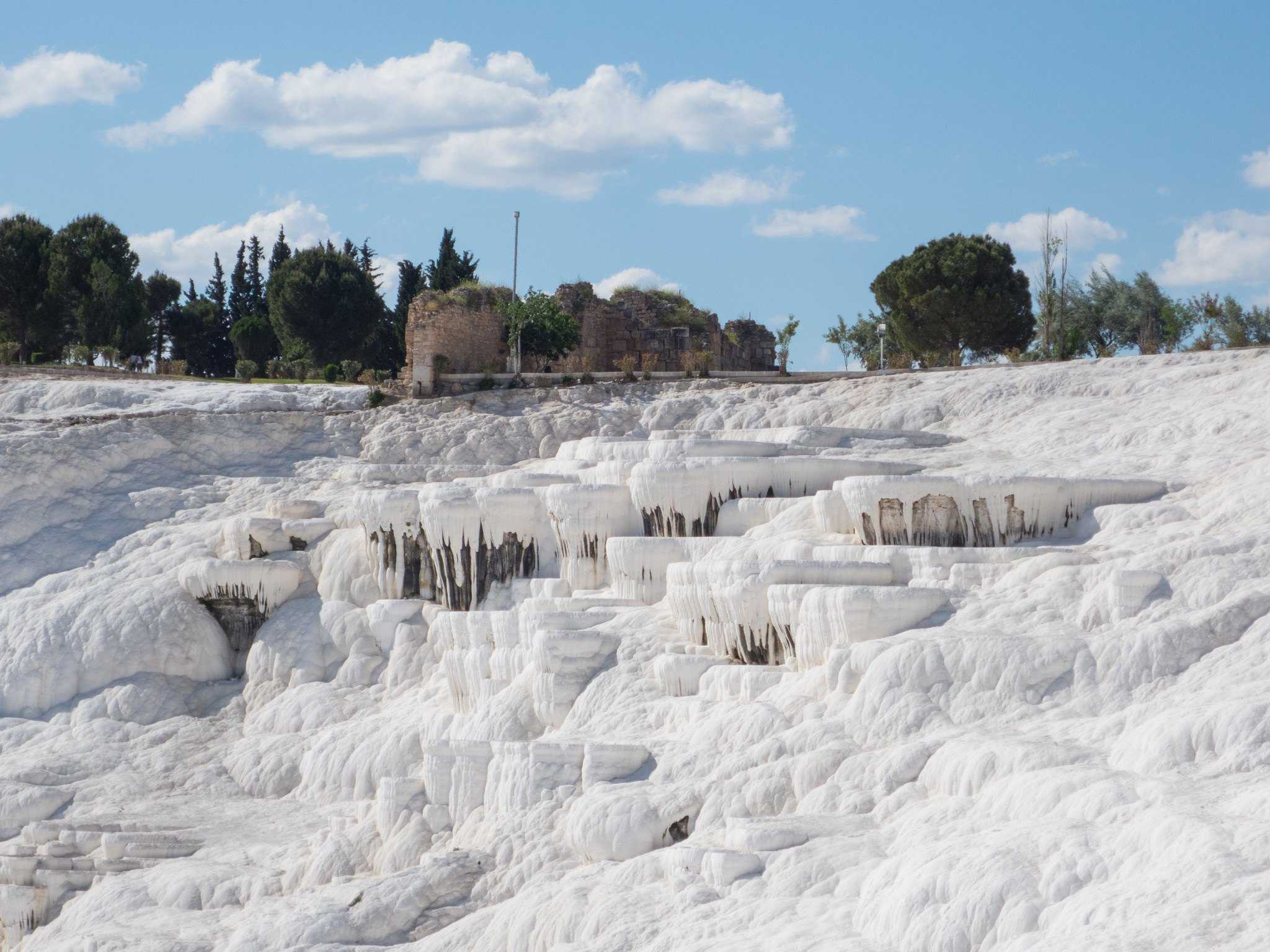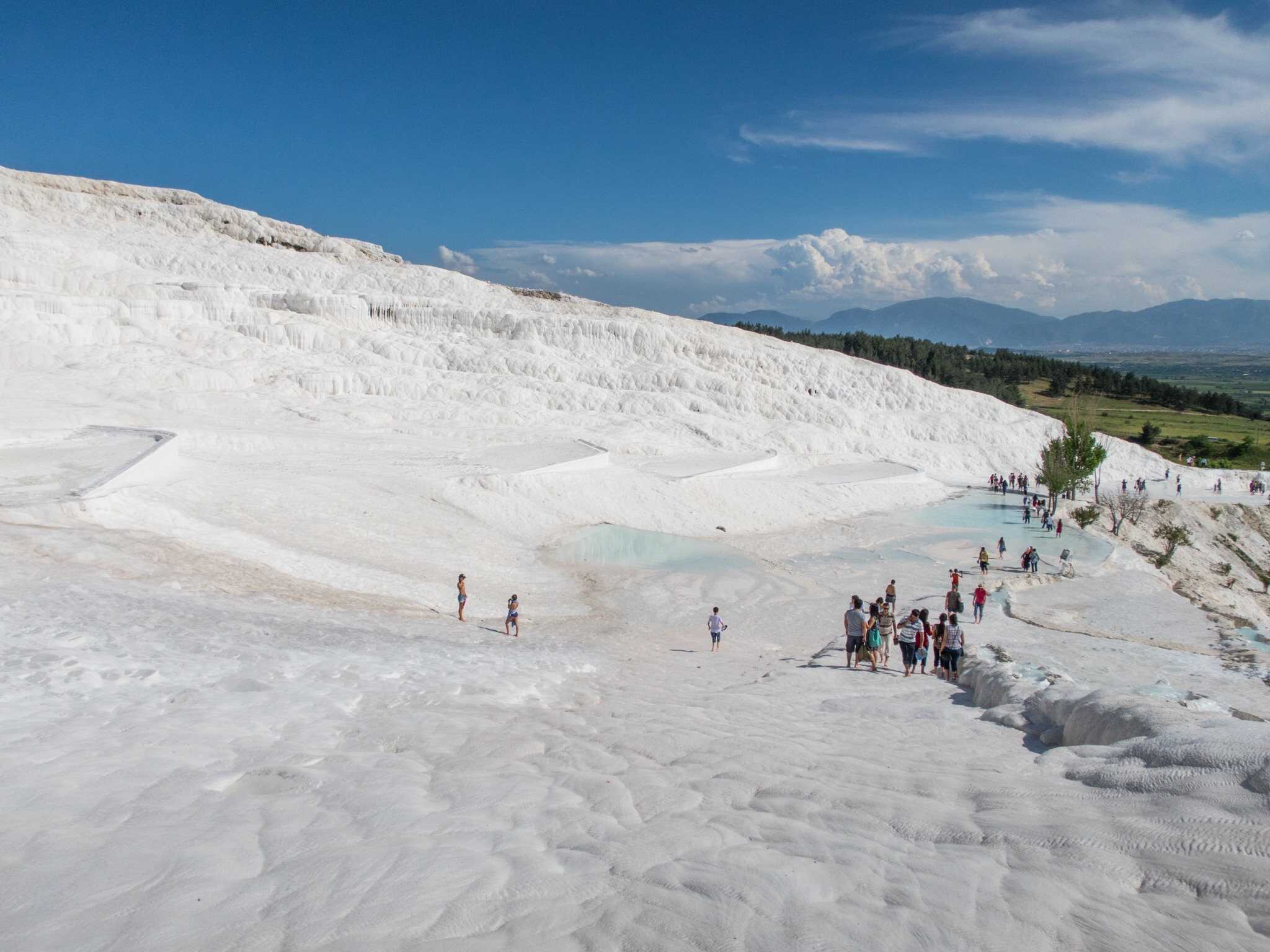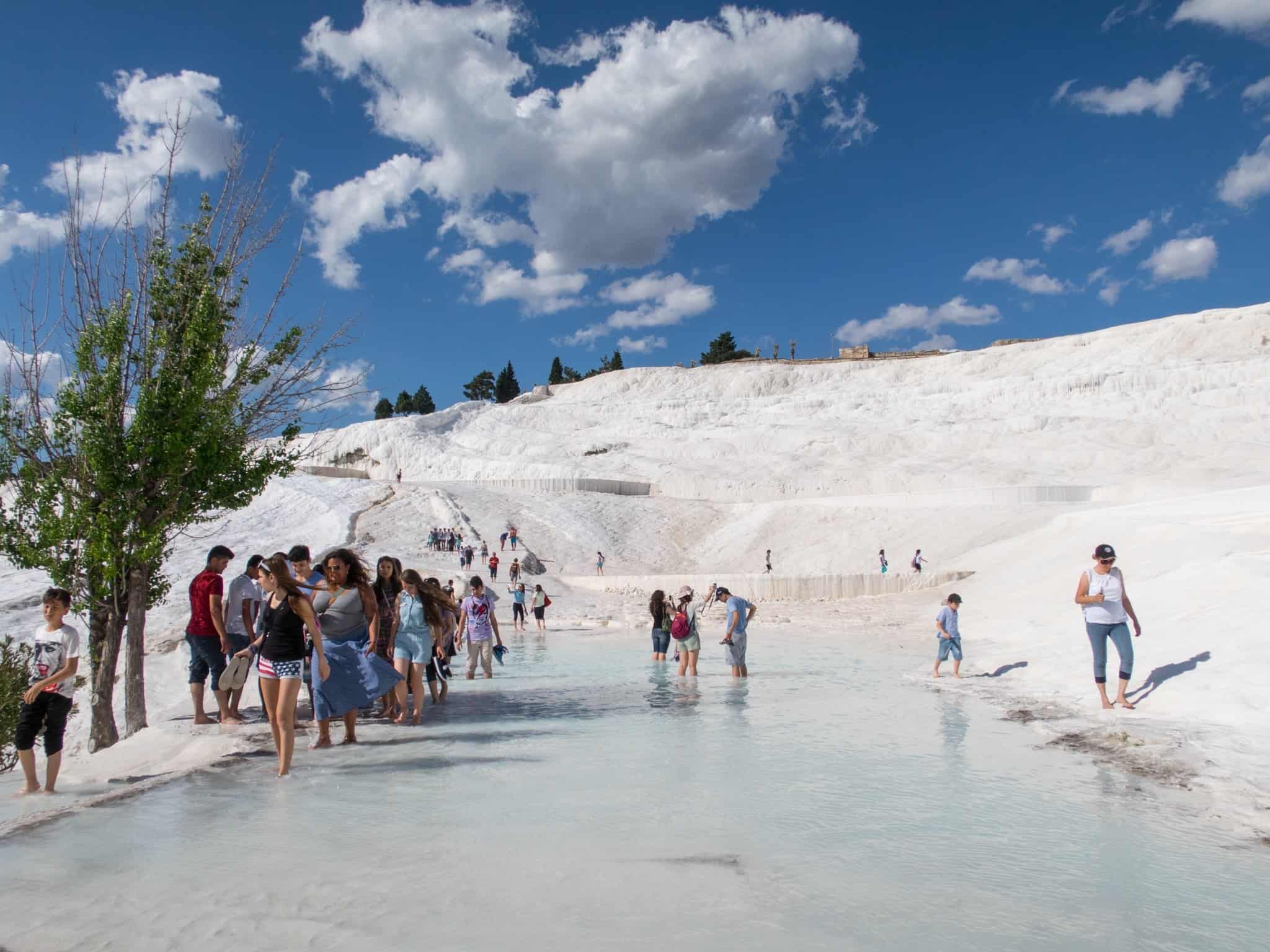 _______
Hierapolis-Pamukkale became a World Heritage Site in 1988. Click here for the complete list of UNESCO sites Dave has visited during his travels.
My visit was in partnership with Turkish Airlines.
Dave is the Founder and Editor in Chief of Go Backpacking and Feastio. He's been to 66 countries and lived in Colombia and Peru. Read the full story of how he became a travel blogger.
Planning a trip? Go Backpacking recommends: