British Columbia is known for its stunning natural scenery, including rugged coastlines, majestic mountains, and ancient rainforests—bringing many people together to enjoy nature by camping, hiking, trekking, or even doing music festivals.
The Canadian province has numerous national parks and protected areas, popular tourist destinations for breathtaking views and abundant wildlife.
British Columbia is also known for its vibrant cities, such as Vancouver and Victoria, which offer a unique blend of urban culture and natural beauty.
Consider the following five places to visit when planning a trip to British Columbia.
Where To Go in British Columbia
1. Vancouver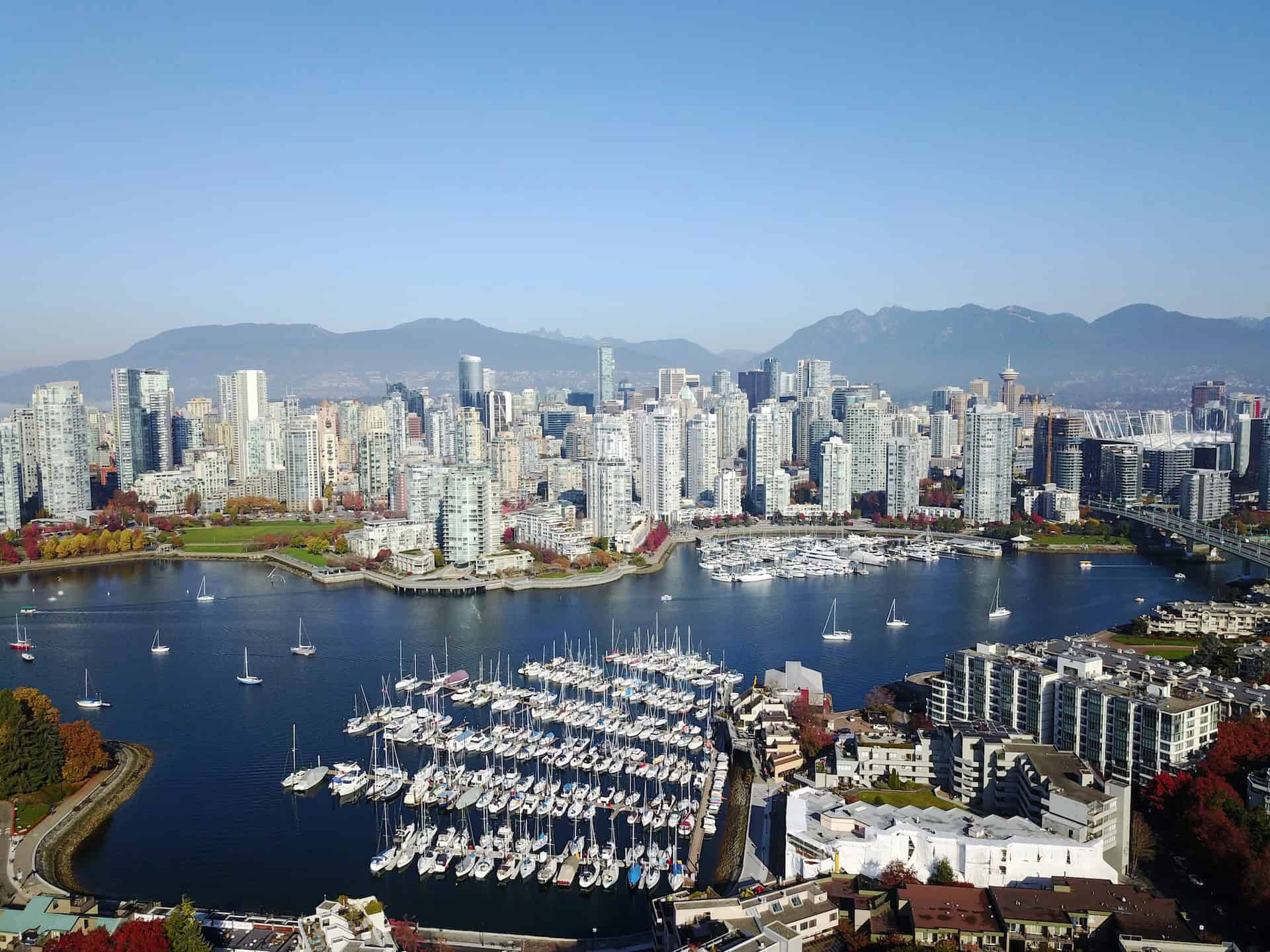 Vancouver is one of Canada's most diverse cities, with a large population of immigrants from around the world. It is named after British navigator George Vancouver, who explored the region in the late 18th century.
Indigenous Peoples originally inhabited Vancouver for thousands of years before the arrival of European explorers.
For that reason, Indigenous culture is an integral part of Vancouver's history and present-day identity, with several Indigenous cultural centers and events throughout the city.
The city is known for its seafood, particularly salmon, crab, and oysters, caught locally and served in many restaurants.
Although Vancouver has a diverse food scene that reflects the city's multicultural population, with influences from Asia, Europe, Latin America, Africa, and all parts of the world.
A classic restaurant to dine at is Joe Fortes, located in the heart of Vancouver, known for its exquisite seafood and chop house cuisine since 1985.
The restaurant features a cozy and elegant atmosphere with dark wood paneling, dim lighting, and white tablecloths.
Joe's is known as the best oyster bar in Vancouver. I recommend using OpenTable to book a table, as it can be complicated to get seated just by showing up.
2. Tofino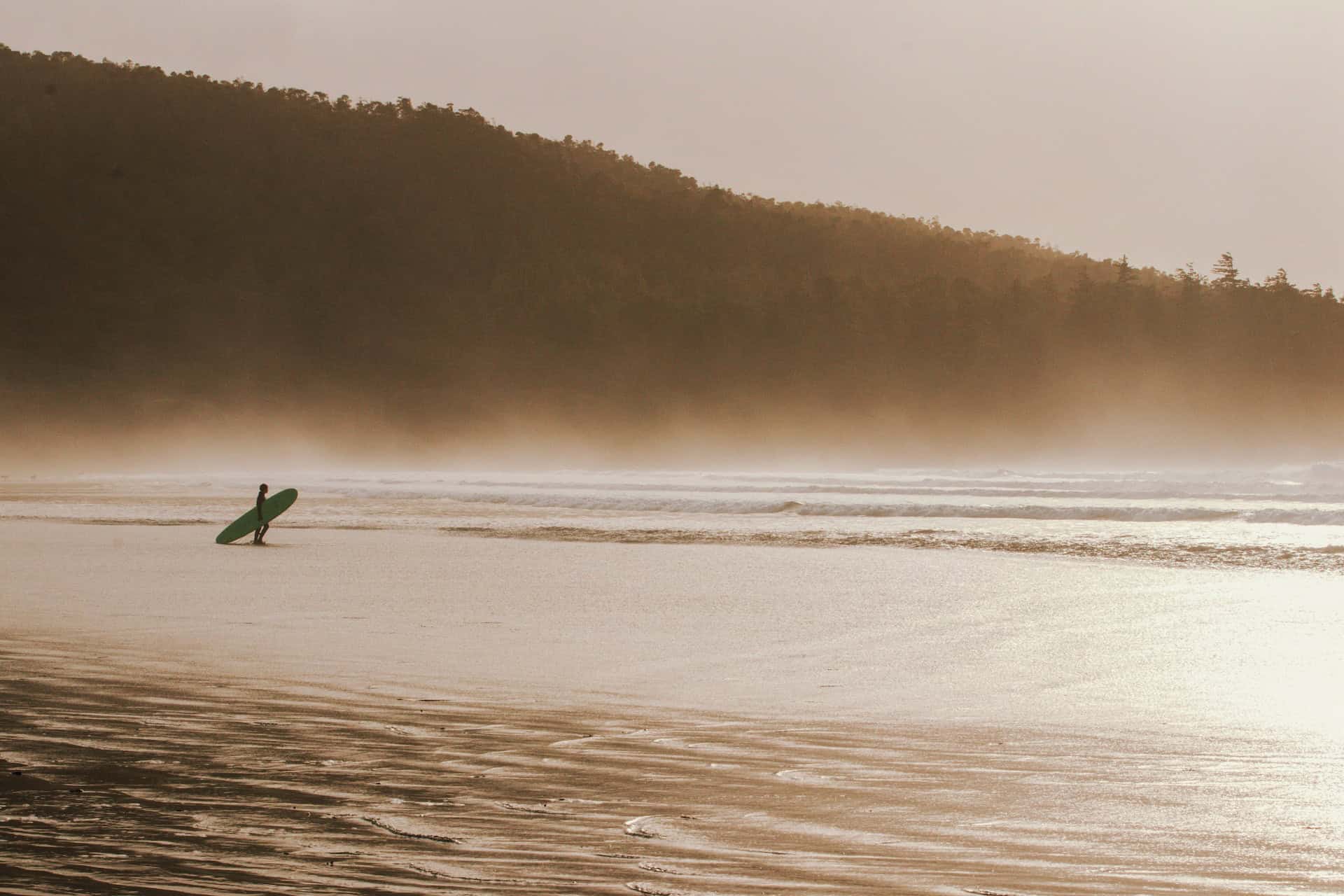 Tofino is a small town located on the west coast of Vancouver Island. One of the main draws of Tofino is surfing.
The town is situated on the edge of the Pacific Ocean, and its beaches offer some of the best surfing opportunities in Canada.
Surfing lessons and equipment rentals are available for beginners and experienced surfers alike.
Tofino is also known for its whale-watching tours, where you can see gray whales, humpback whales, orcas, and other marine mammals up close. You can also go kayaking, hiking, and fishing or relax.
To get to Tofino from Vancouver, take a scenic drive along the Pacific Rim Highway, which takes approximately five to six hours.
Another option is to take a ferry from Vancouver to Nanaimo on Vancouver Island and then drive to Tofino, which takes approximately three or four hours.
If you don't have much time, take a seaplane or helicopter from Vancouver directly to Tofino, which takes less than two hours and offers breathtaking coastline views.
3. Whistler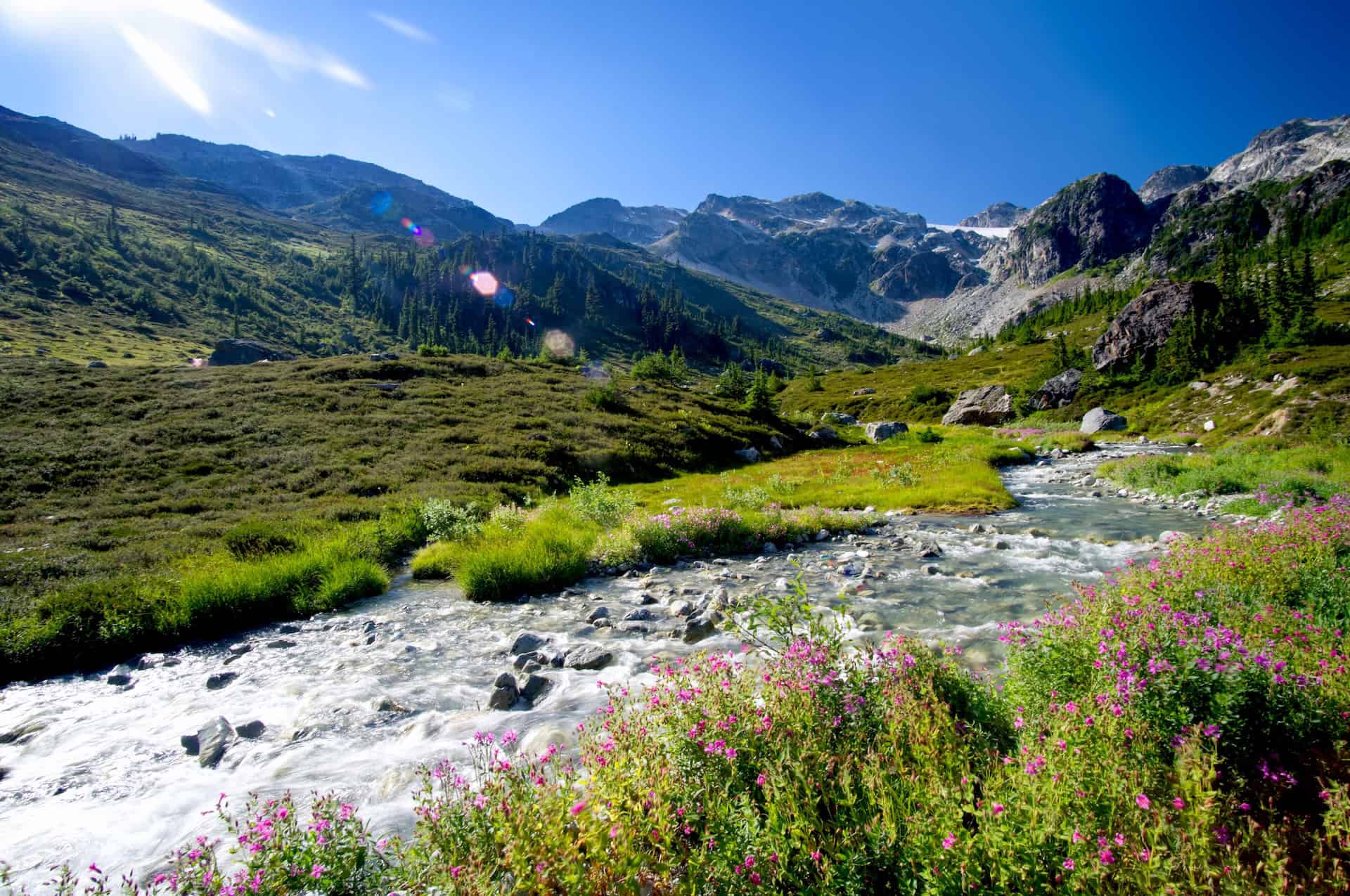 Whistler is a world-renowned resort town approximately two-hour drive north of Vancouver; beyond Vancouver, it's one of the best-known places to visit in British Columbia.
Best known as a winter sports destination, offering some of the best skiing and snowboarding opportunities in North America. Home to two world-class ski spots, Whistler Blackcomb and Whistler Mountain.
During the summer, Whistler transforms into a hub for outdoor recreation, with endless hiking, mountain biking, golfing, and fishing opportunities.
You can explore the town's beautiful alpine trails, lakes, and rivers or participate in adrenaline-pumping activities such as ziplining, bungee jumping, and whitewater rafting.
4. Squamish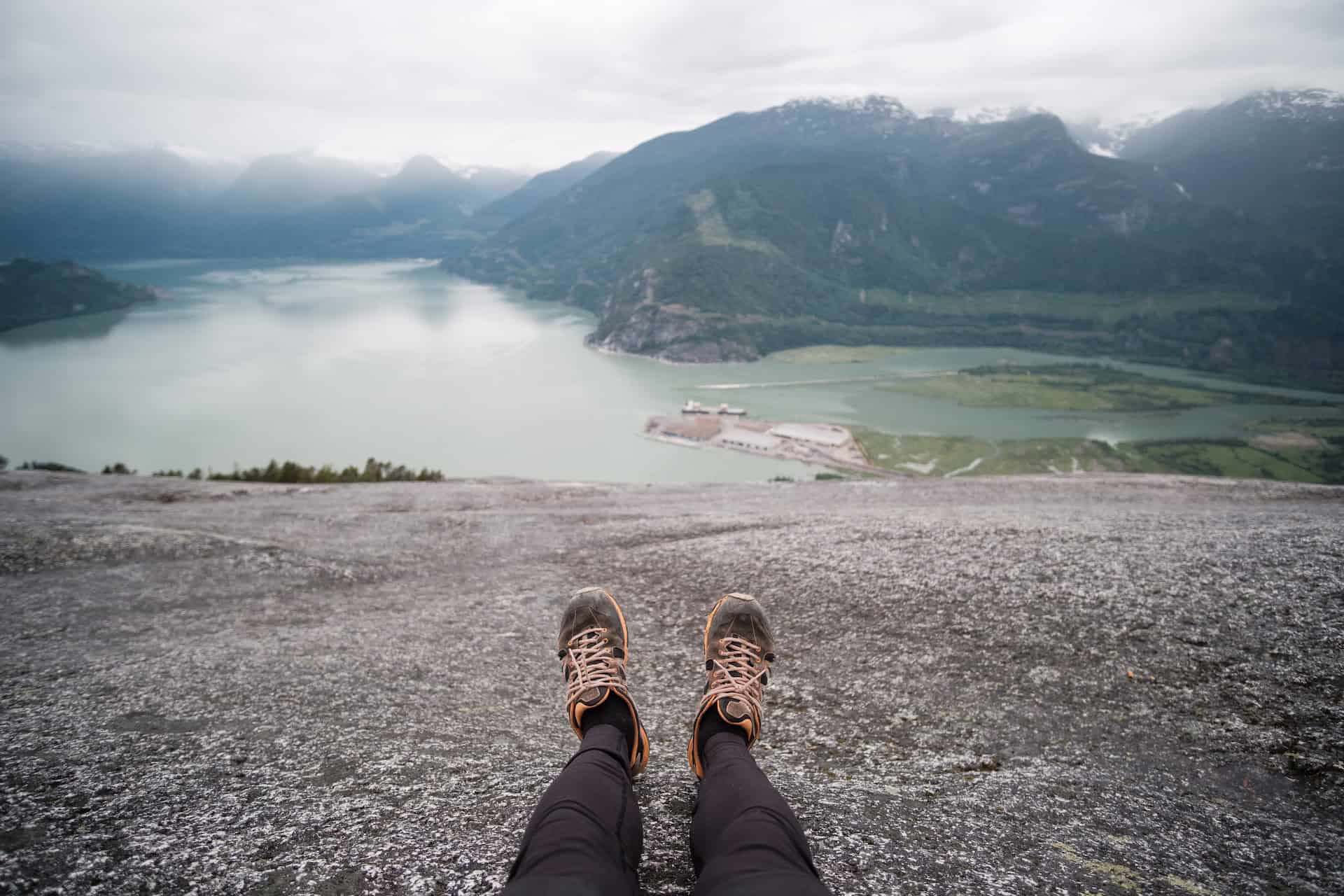 Approximately an hour's drive north of Vancouver, you can reach Squamish, a tiny town worth visiting for a day hike in the Stawamus Chief. This towering granite monolith rises over 2,296 feet (700 meters) above the surrounding landscape.
The Stawamus Chief is a world-renowned destination for rock climbers, offering some of North America's most challenging and rewarding climbs. The Chief boasts over 280 climbing routes, ranging from beginner-friendly to expert-level.
The park's most popular hike is the Stawamus Chief Trail, a challenging 6.8-mile (11-kilometer) round trip that takes you to the summit of the Chief, offering panoramic views of the Howe Sound and surrounding mountains.
5. Garibaldi Provincial Lake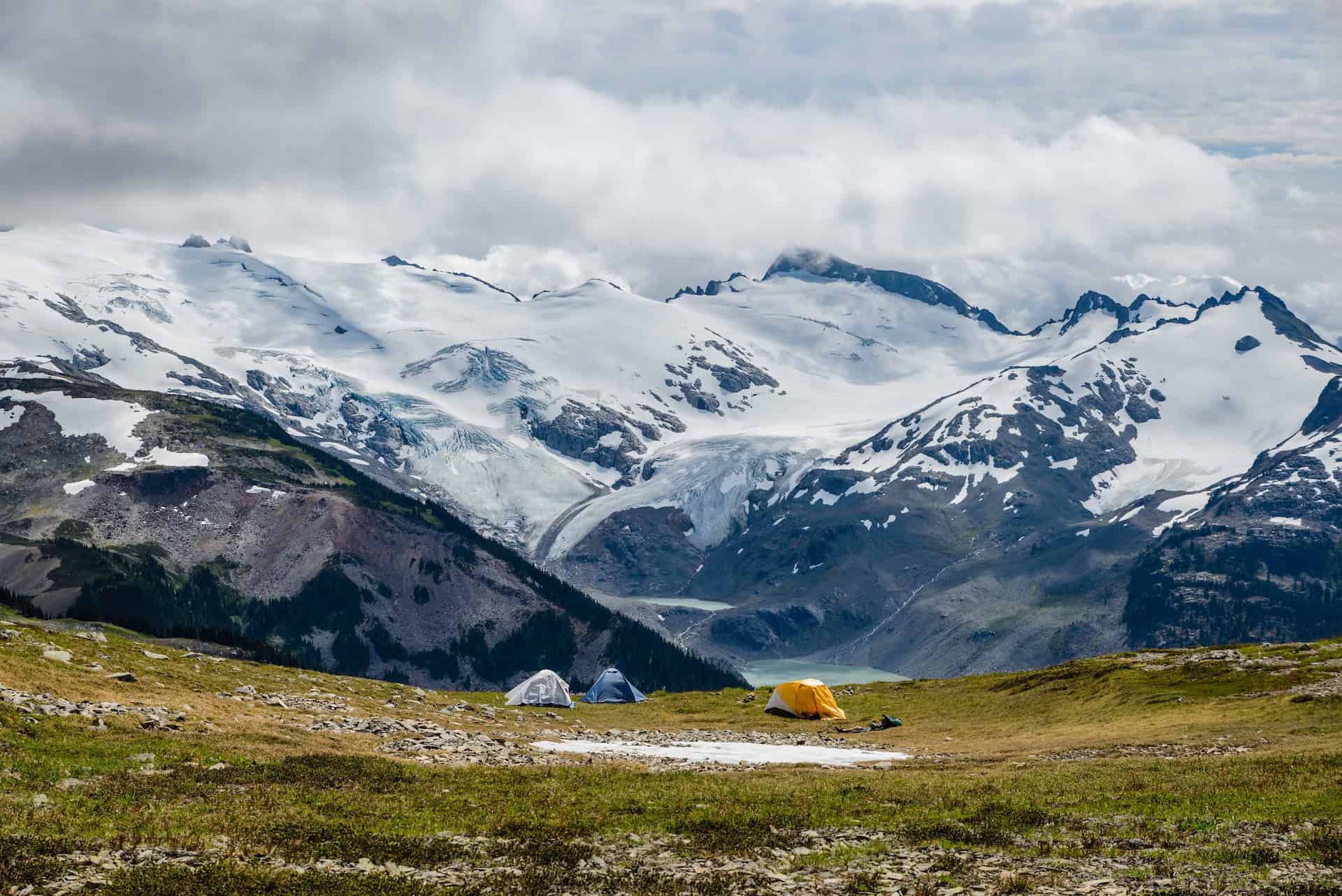 A stunning wilderness area located between the towns of Squamish and Whistler, named after Mount Garibaldi, a prominent peak located within the park.
Garibaldi Provincial Park is known for its rugged alpine landscapes, pristine lakes, and ancient glaciers, making it a must-visit destination if you are a nature enthusiast or outdoor adventurer.
The park boasts over 55 miles (90 kilometers) of trails, ranging from easy day hikes to multi-day backpacking adventures, offering endless opportunities for exploration and adventure.
One of the most popular hiking trails in the park is the Garibaldi Lake Trail, an 11-mile (18-kilometer) round trip that takes you through stunning old-growth forests and past turquoise-colored lakes, culminating in the breathtaking view of Garibaldi Lake.
Other popular hikes include the Black Tusk Trail, the Panorama Ridge Trail, and the Cheakamus Lake Trail, each offering unique vistas and experiences.
***
As you can see, there's no shortage of spectacular places to visit in British Columbia. And this list is just the tip of the iceberg for Canada's Pacific province.
_____
This story is brought to you in partnership with Open Table.
Planning a trip? Go Backpacking recommends: