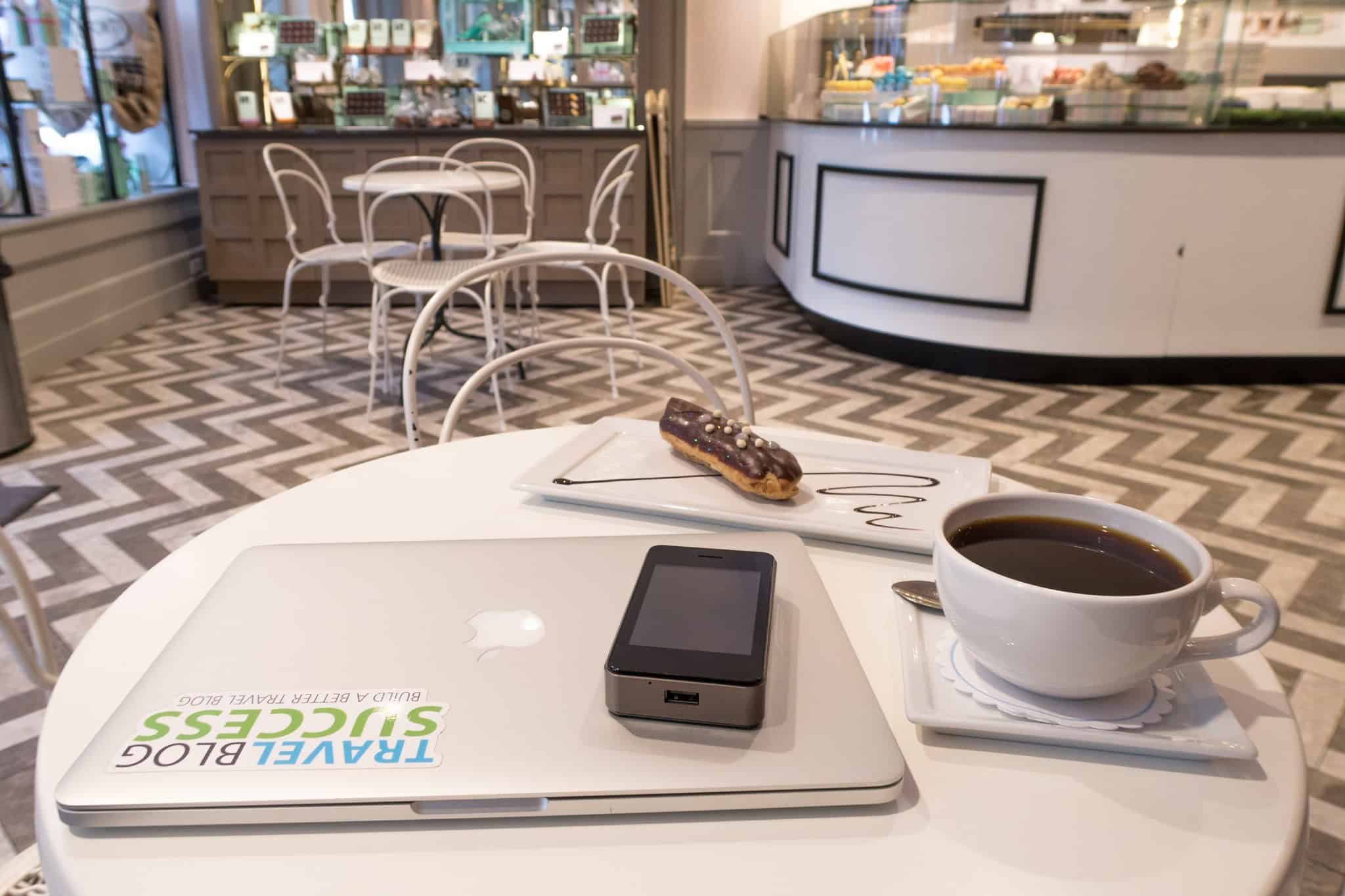 In the ten years since I began blogging, I've experimented with all sorts of approaches to internet connectivity to ensure I can update Go Backpacking and social media from the road.
Braving China's smoky internet cafes, a $1,000 mobile data bill from a week's worth of roaming charges in Rwanda, and having to buy new SIM cards when arriving in new countries are just a few of the frustrations that spring to mind.
That's why when the folks at RoamingMan offered me the chance to try their 4G mobile hotspot, I agreed. I'm open to trying any device that can make it easier to connect.
And I quickly discovered this product is as simple to use and easy as it gets.
When the device arrived at my home in Austin, Texas, I opened the cardboard box and removed the contents of the soft canvas carrying case inside.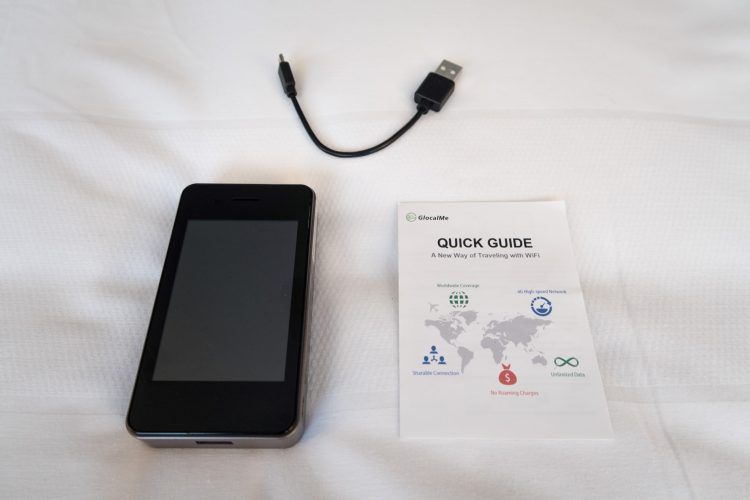 The photo above is what I received: a glass and metal hotspot device about the thickness of two smartphones, a short USB cable for charging, and a quick start guide.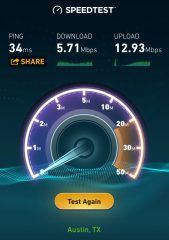 I clicked the power button on the side of the device, and the mobile hotspot was connected to a local cell phone service in seconds.
The device was fully charged and ready to go. The 3.5-inch LCD showed the WiFi network name and password.
All I had to do was find the WiFi name on my laptop and iPhone and enter the given password. Boom! I was connected.
Using Speedtest.net, I clocked a 5.7 Mbps download and 12.9 Mbps upload speed from my iPhone.
This is more than enough to do everything I usually need the internet for on my phone, such as checking emails, uploading photos, and using social media.
The hotspot works by connecting to local mobile carriers, which means it's just as subject to weak signals as your smartphone, whether caused by human-made structures like buildings and tunnels or geographic ones like mountains.
My T-Mobile LTE connection clocked in at 14.4 Mbps download, and 11.9 Mbps upload at home, for comparison's sake. So, not too big a difference.
I'm not traveling as much, as usual, this year. However, I did make my first trip to New Orleans recently.
It was a family vacation. Therefore we were staying in a big hotel in the French Quarter.
Aside from the cost of rooms, one of my pet peeves about hotels is that many still charge high rates for WiFi access.
I clocked the RoamingMan WiFi speed in my hotel room at 7 Mbps download, and 18.9 Mbps upload on my iPhone, which was plenty for keeping tabs on my e-commerce business and blog while on vacation.
Unfortunately, I didn't get to test it much more than in New Orleans, as it was a weekend full of restaurant hopping!
Quick Recap
Benefits
Unlimited data
Works in dozens of countries
Flat daily rental price ($9.99/day)
No risk of roaming charges
Easy to use and connects to the internet quickly
It lasts up to 15 hours on a single charge
Supports up to five connected devices at a time (phone, tablet, laptop)
It acts as a battery pack and can recharge a typical smartphone three times
A pre-paid postage label is included, so you're not paying extra to return it
Things to Keep in Mind

While the device allows unlimited data, according to RoamingMan, "In some countries, FUP (Fair Use Policy) may be applied when an individual user has exceeded a certain amount of data within a specified period.
When the data usage reaches 500MB within a day (24 hours), your connection speed may slow down to 256kbps download and upload speeds."
Instructions advise against streaming video and indicate it's required to adjust your mobile phone settings to optimize network access.
This includes disabling iCloud settings, background app refresh, and automatic downloads from iTunes and the App Store.
It can take seven and a half hours to recharge the device entirely.
Conclusion
Given the daily rental cost, I think the RoamingMan WiFi hotspot makes the most sense for vacationers and business travelers (including pro bloggers and digital nomads).
______
Go Backpacking received a complimentary device rental for review purposes. All opinions are my own.
Dave is the Founder and Editor in Chief of Go Backpacking and Feastio. He's been to 66 countries and lived in Colombia and Peru. Read the full story of how he became a travel blogger.
Planning a trip? Go Backpacking recommends: