Temecula is such a lovely city to visit. If you've booked a trip there and are looking for things to do in Temecula, this guide is for you!
The good news is that there are plenty of things to do in Temecula, whether you have one day or one week if you are traveling alone or with the kids.
The charming city of Temecula is in Temecula Valley, surrounded by distant mountains.
It's only about an hour from San Diego if you plan on catching some waves before or after your trip. It is also in your path on the Southern California wine trail.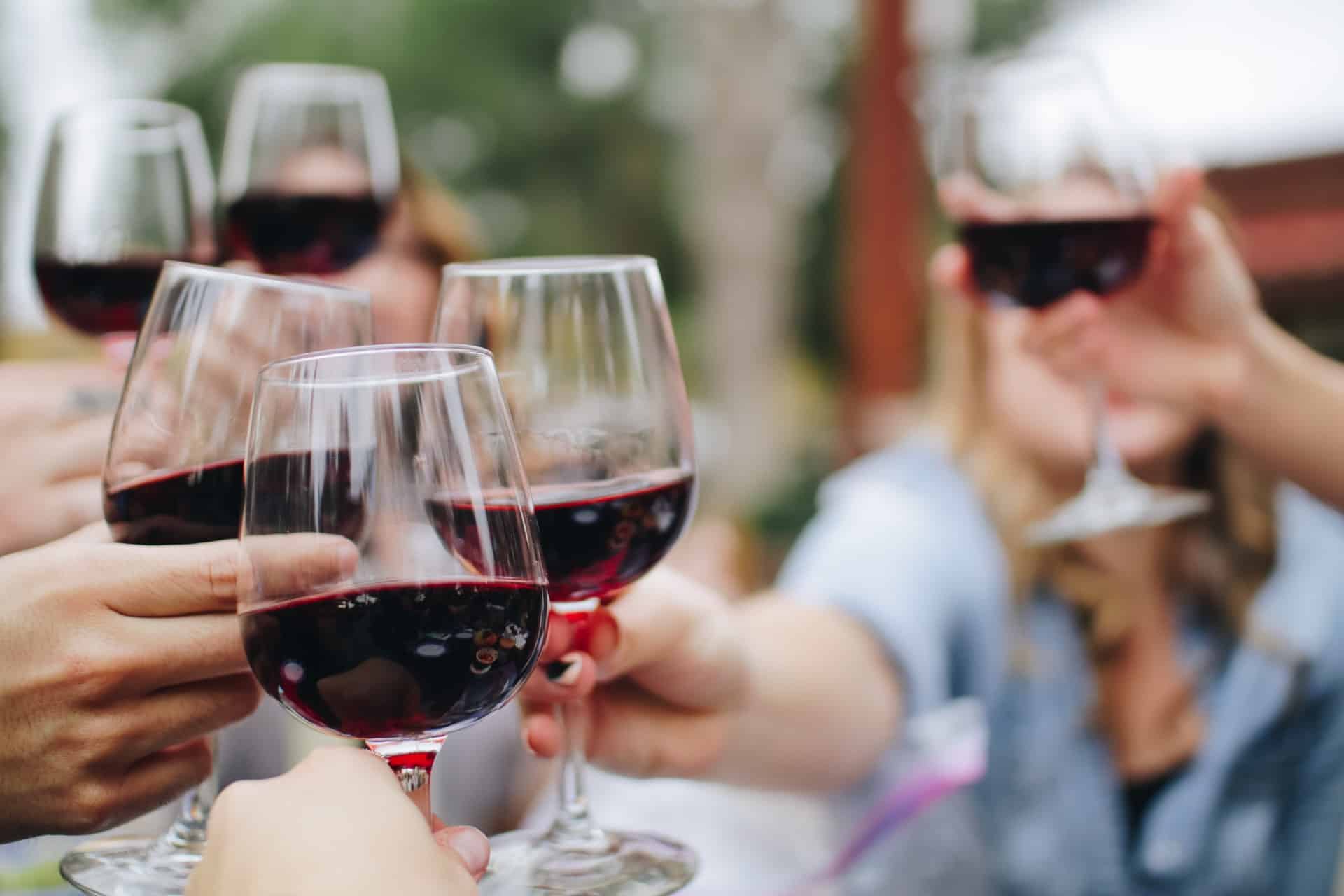 In Temecula, you'll experience breathtaking natural beauty waiting to be explored on foot, horseback, or a hot air balloon.
Laidback and relaxed, Temecula is the place where the spirit of the Old West is alive and well in the Old Town.
You will also find great entertainment, fabulous food, and nature's bounty in its farmers' market. Let's dive into our top ten activities to do in Temecula.
Temecula Attractions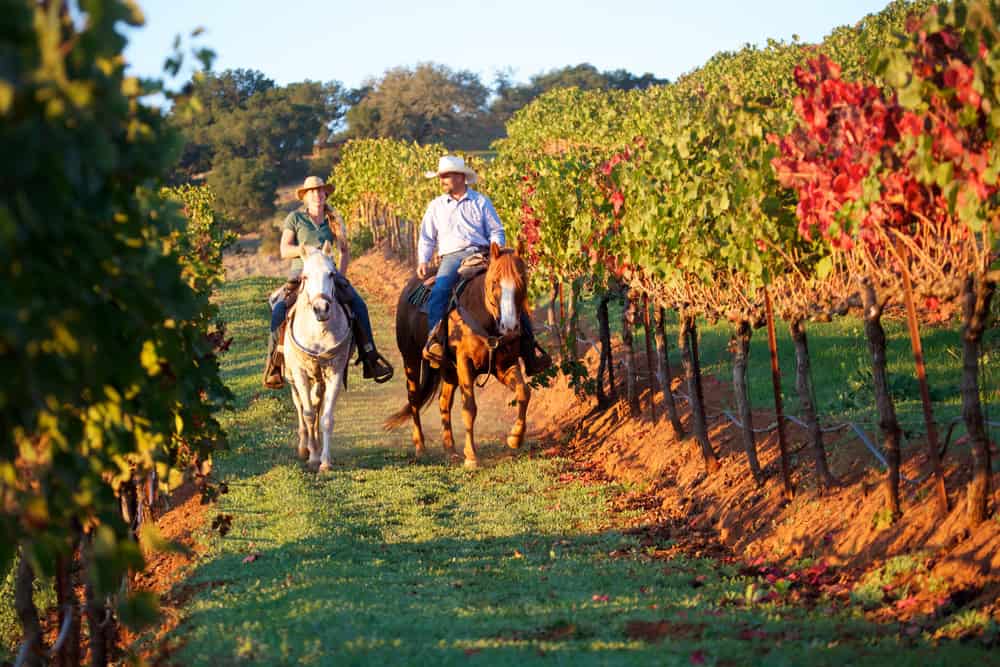 1. Horse Tours of the Valley
Probably the best way to explore Temecula Valley is on horseback. Just like in old times, you can stroll across the valley, between lush vineyards, across creeks and ponds.
Let the spirit of the Old West take you on the exploration of Temecula. Several reputable horseriding ranches and farms raise them and offer guided tours of Temecula Valley.
Some tours combine horseback riding with wine tasting, and others will take you around at sunset.
Others go further afield to the surrounding mountains; you're sure to find one that suits your needs.
Suggestions:
Vin HestenTrail Rides is a great place to check out, famous for rescuing former racing horses and giving them a good life after they retire. Imagine the opportunity to ride a former champion!
Horseback tours usually take about two hours. Horses are chosen for their friendly nature and are suitable for any riding skill level. Local guides are experienced and know the area well.
Whatever ranch you choose, you will enjoy spectacular views of the valley dotted with vineyards, old haciendas, running brooks, and tree stands.
The trails run between vineyards, and you will get a pretty good idea of the lay of the land. You might want to get in touch with some wineries, as several have their own horses.
They might offer you a tour of their vineyard on horseback before or after enjoying their wines.
Wine Country Trails By Horseback is an attractive option, their ranch is spread over 20 acres, and they look after about 50 horses.
Most horses have been rescued from unfortunate circumstances, brought to health, and offered a good home at the ranch.
The horses are docile and friendly and will take you around Temecula Valley in a slow and relaxed manner, whether you are a beginner rider or a pro.
The first-time riders get short training and instructions before they mount the horse.
It is a good idea to make a reservation, especially if you are interested in a popular horse farm. Some might be booked long in advance of any holiday.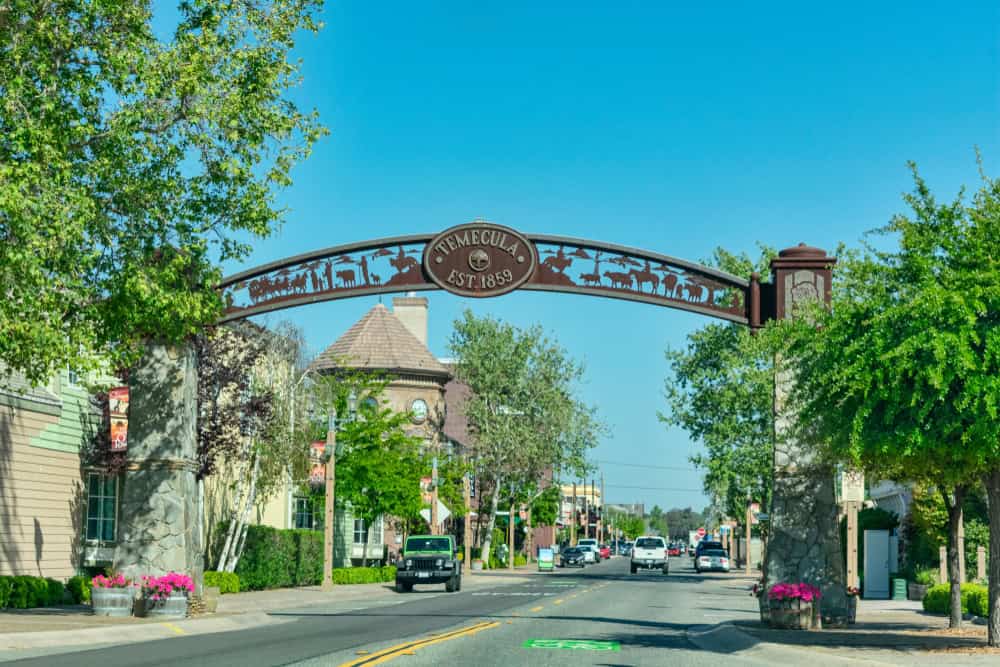 2. Explore Old Town Temecula
It isn't easy to guess where the old ends and the new begins in Old Town Temecula.
This 12-block area of Temecula is designed to celebrate the spirit of the Old West by restoring some of the oldest houses in Temecula and building others in the same style.
Wooden sidewalks add to the atmosphere of an old cowboy town.
Enjoy the old spirit while strolling among antique shops, brewpubs, art galleries, and restaurants. Taste the local wine in stores with the rustic 1860s Western façade.
Take photos of the authentic water tower or old carriages that harken back to the town's railroading and cattle ranching past.
You can learn more about the history of Temecula at the Temecula Valley Museum.
If you are lucky or time your visit well, you will find yourself in the heart of one of many Temecula's festivals. They are usually held in Old Town Temecula.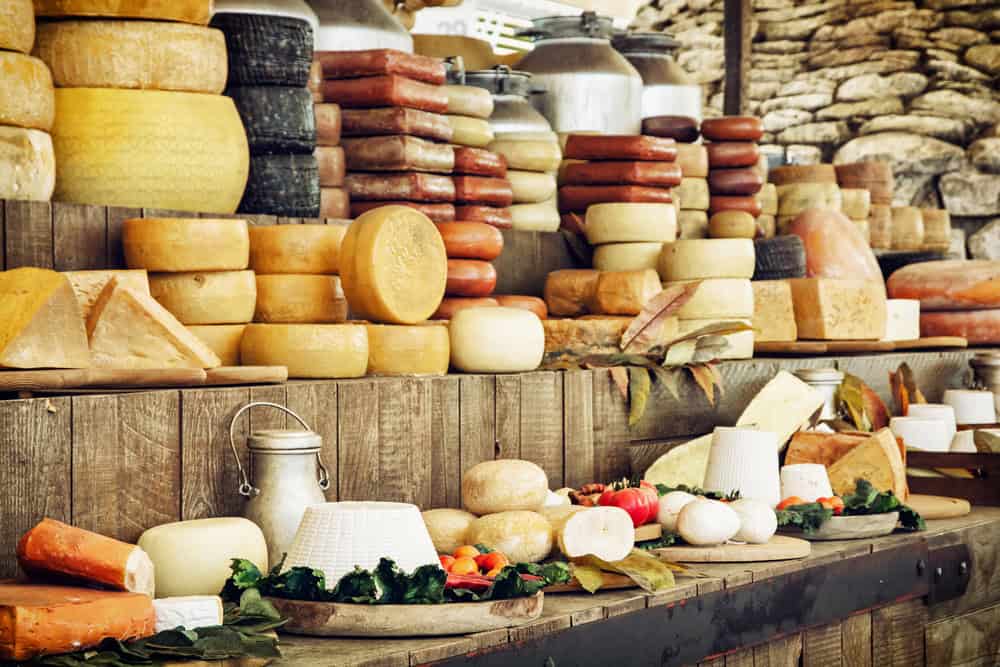 3. Temecula Farmers' Markets
Enjoy nature's bounty at one of three Temecula Valley Farmers Markets. Promenade Temecula, Old Town Temecula, and Vail Headquarters are located in different parts of town and shopping areas.
They all offer local produce, farm-made treats such as jams, chocolates, pickles, and handcrafted items.
Old Town Temecula Farmers' Market is open every Wednesday and Saturday from 8 a.m. to 2 p.m., rain or shine.
It is a place where California-certified local farmers offer everything from fruits and vegetables to eggs, fresh-cut flowers, and live plants. They also provide specialty gourmet foods and artisanal products.
The Certified Farmers Market located at Temecula's Promenade Mall is a well-known weekday market.
It is located just outside JCPenney, and you can come every Wednesday morning to get your food for the week.
There are usually more than 15 local farmers who bring a range of produce, plus honey and goat cheese.
You can also grab lunch at their gourmet food section. There are stands with kettle corn, Mexican dishes, pastries, artisanal bread, sweets, and hummus.
You can also find fine handmade jewelry, crafts, eco-friendly body and bath products, and natural dog food.
Once a cattle ranch established in 1867, Vail Headquarters became a historic park and a popular local shopping and gathering area. Many of the original ranch buildings were restored in 2007.
Vail Headquarters Certified Farmers Market is open every Tuesday from 9 a.m. to 1 p.m. in the courtyard, where local farmers sell certified organic produce, flowers, fresh eggs, honey, and specialty foods.
Related: Exploring Pike Place Market in Seattle
4. Dripping Springs Trail Hike
Located in the Agua Tibia Wilderness, about 11 miles from Temecula, the Dripping Spring trail is a moderately difficult but fascinating way of exploring this area.
The elevation gain of about 3000 feet provides great exercise with spectacular mountain views.
The well-maintained trail crosses Temecula County, and you can enjoy the view of rows of lush vines and Vail Lake.
The hike, which is 13.2 miles long with connecting trails, will take you a whole day, so plan on spending the night at the Dripping Springs Campground.
Dripping Springs trail has very little shade, so you should avoid it during the summer heat.
Fall and spring are the best times to come, with colorful foliage and fields covered in wildflowers.
The trail is not often used, so you will probably enjoy a lovely hike in solitude, surrounded by nature and local wild critters. Adventure Pass Fee is required, and dogs are allowed.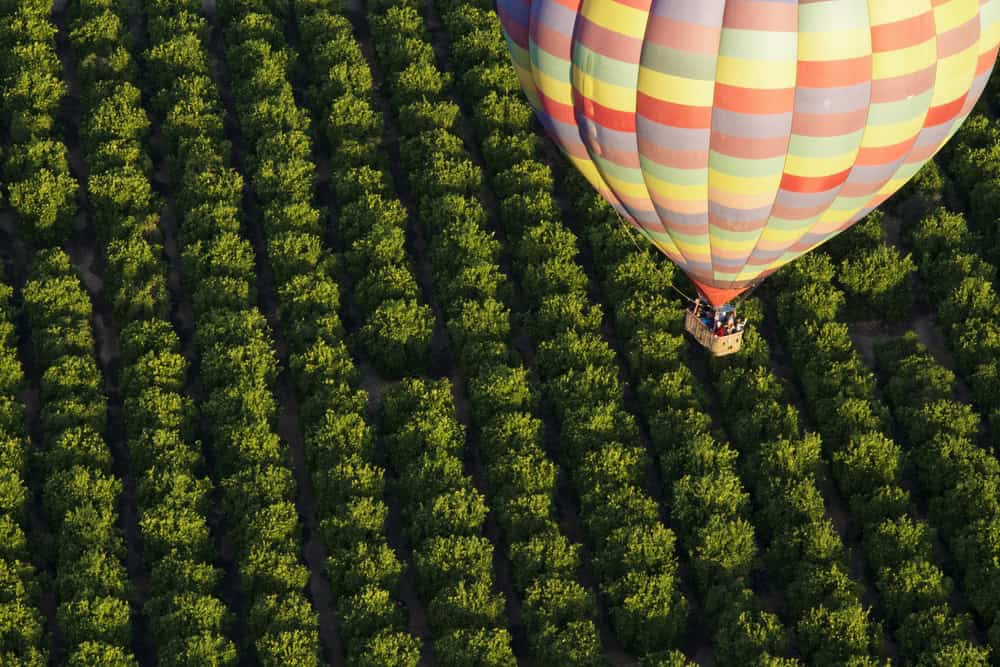 5. Hot Air Balloon Ride
If you have never experienced a balloon ride, your visit to Temecula is the perfect opportunity.
Imagine seeing the whole Temecula Valley with its patchwork of vineyards, hills, lakes, and haciendas from high up in the air!
Image floating slowly above the tree canopies, watching the workers in vineyards, tourists on horseback, and mountains in the distance.
Soak up views from the entire valley. There are many tour options, from sunrise trips to birthday celebrations.
This is the perfect place to propose to the love of your life while up in the air. Keep in mind that hot air balloons do not have breaks and depend entirely on winds.
For that reason, balloon rides in Temecula are usually scheduled only in the morning when there are no winds.
On some rare days when there is no wind later in the day, you might be able to go at other times.
The rides usually take about an hour and a half. Your guide will point out all the local landmarks and give you an idea of what you see.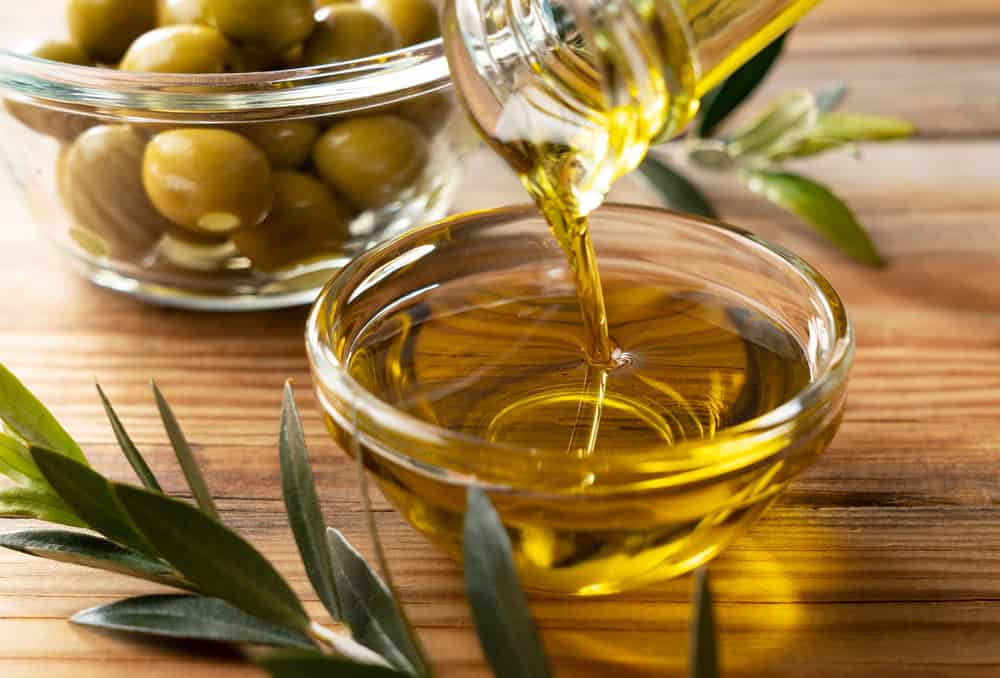 6. Olive Oil Tasting
While Temecula wineries are well known, old Temecula's olive trees are still a bit of a local secret. Spanish missionaries planted olives in the late 18th century.
Padres, aware of California's Mediterranean climate, realized that olives would do well in California and planted them wherever they had a mission, from Sonoma to San Diego.
The Temecula Olive Oil Company was established in 2001 and today grows 48 varieties of olives. It has several sites in California besides the estate near Temecula.
It has five tasting rooms and its original shop in Old Town Temecula. Visitors are invited to try free samples of various extra virgin olive oils and the company's balsamic vinegar.
There are also ripe olives, flavored oils, various spreads, and salts. You can even buy a young olive tree to plant at home.
You can have a 90-minute, informative guided tour through the olive groves if you come to the ranch.
You will learn about growing olives, regenerative agriculture, harvest techniques, cold-pressing, and milling.
You will be able to taste the latest harvest of fresh extra virgin olive oils and balsamic vinegar.
The ranch tours are usually offered on the second and fourth Saturday of the month, starting at 10:00 a.m. The cost is $20 per person.
Related: Walking the Via Francigena in Tuscany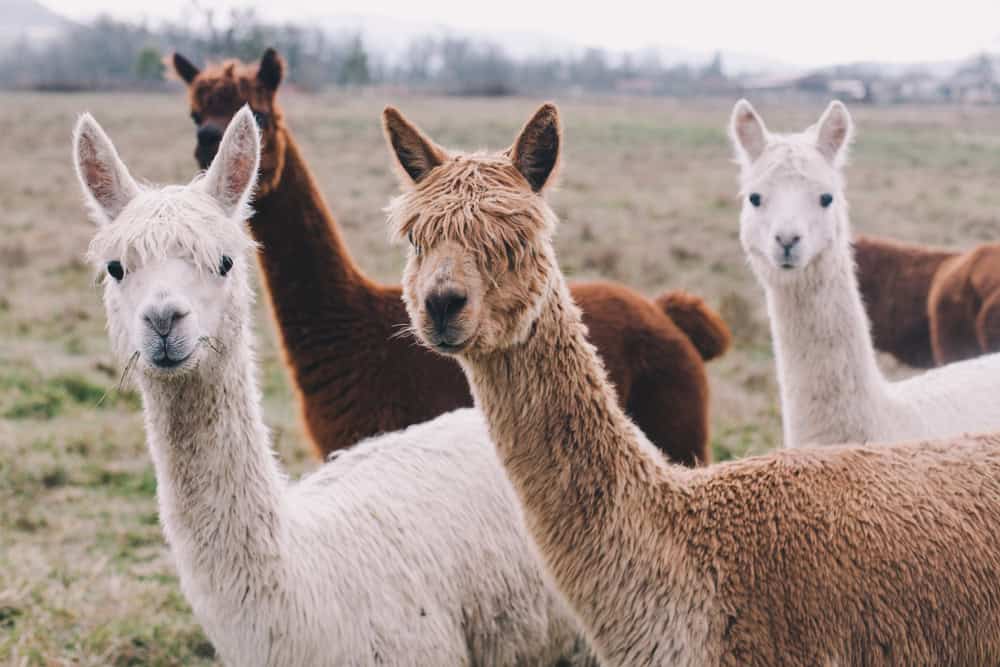 7. Visit an Alpaca Farm
Like vines and olive trees, alpacas seem to be doing very well in California, and the alpaca farms are cropping up everywhere.
You can visit an alpaca farm during your stay in Temecula and learn about these charming animals and their wonderful wool.
Alpaca Hacienda raises alpacas and makes various products made of alpaca incredibly soft fleece. Alpacas are friendly and welcome visitors. You can approach them and pet them.
If you want to give them treats, use only those they gave you as a part of the tour. You'll learn about alpaca's life and natural habitat, how to raise them, and the challenges.
You'll also visit the store to buy various products made of alpaca wool. The hats and scarves are so soft they are impossible to resist even if you come in the middle of the summer.
The farm has a few llamas as well. Tours are $10, last about an hour, and require a reservation.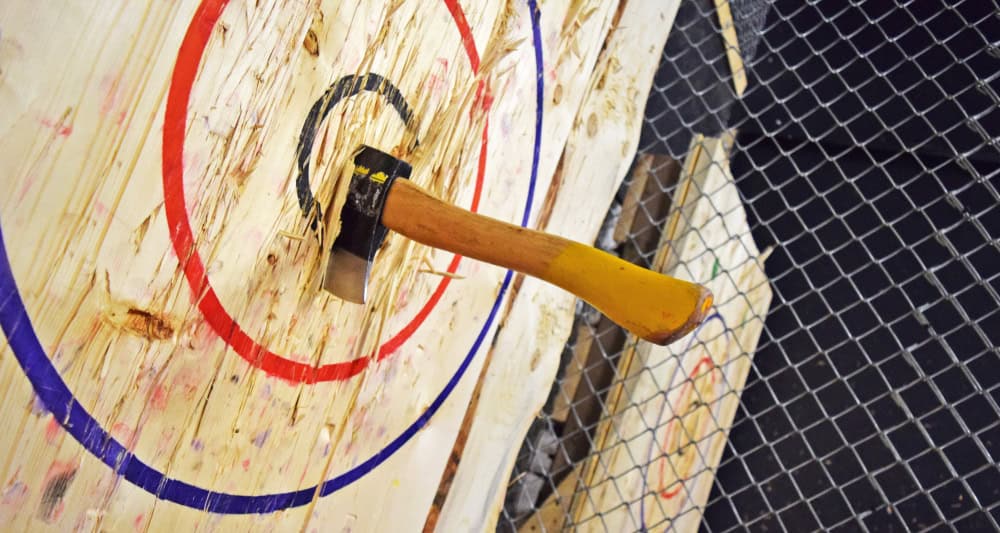 8. Axe-Throwing
Axe-throwing is an ancient sport that is becoming popular again.
If you did not have a chance to try it yet and want to test your throwing skills, stop at the Temecula SoCal Axe club, located in the Temecula Promenade outer circle.
The club has 16 throwing lanes and is becoming increasingly popular in Temecula.
One reason could be that it is considered a great stress release. It might be nice to get rid of all those pent-up feelings of aggression.
The central location of the Temecula club means you can hang out with your club mates at the Wild Barrel Brewing nearby or any of the many restaurants and wine tasting shops.
SoCal Axe is often used for corporate events and other parties. It seems that we all have a bit of a warrior in us.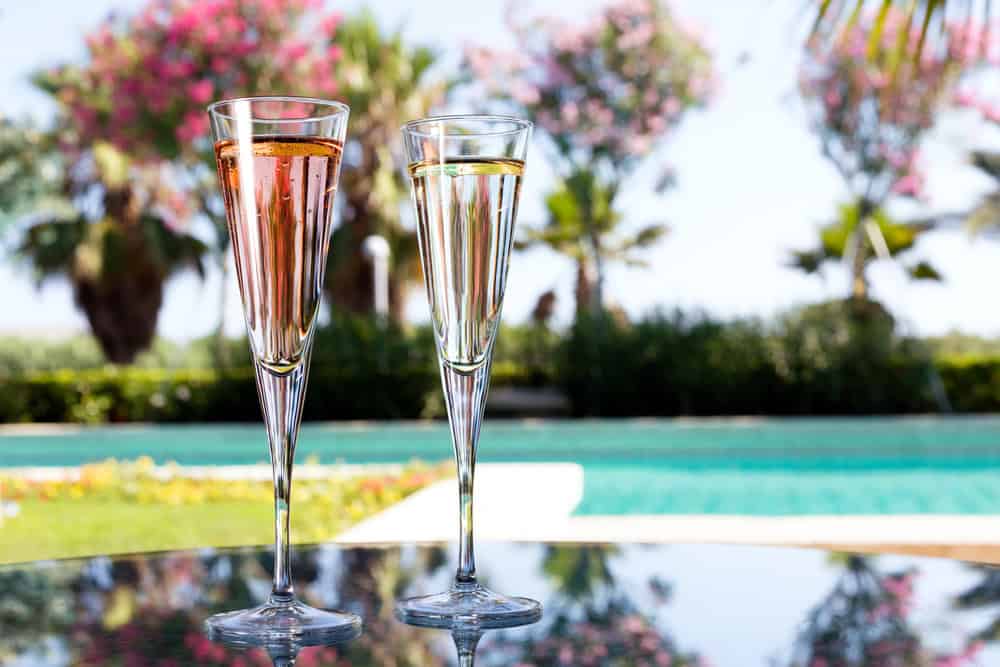 9. Carter Estate Winery and Resort
Carter Estate Winery and Resort is one of more than 40 wineries in Temecula Valley.
The winery is also a luxury resort and offers a unique way of learning about Temecula wine-growing from the comfort and luxury of their lovely bungalows and suites.
All suites have private balconies with a view of the vineyards. There is also a large swimming pool, complimentary breakfast, poolside grill, and wine tasting.
You can enjoy tasting Cater Estate wines in their elegant private tasting room.
They have an excellent collection of wines, but sparkling wine is the only wine produced at Carter Estate Winery and Resort.
It is the only sparkling wine produced in Temecula in the Méthode Champenoise.
Related: Best Wineries in Willamette Valley, Oregon
10. Miramonte Winery
Cane Vanderhoof's Miramonte Winery is gaining a reputation as one of southern California's most forward-thinking and respected boutique wineries.
The winery and estate vineyard are at an elevation of 1,400 feet, and their other vineyards are at up to 1,600 feet.
Besides using their grapes to make wine, they also purchase premium grapes from other local growers, focusing on the traditional grape varieties of southern France, Spain, and Portugal.
Visitors are invited to come to the Miramonte's Winery's superb hilltop location and taste some of the best wines made in southern California. You will get to enjoy six current-release wines.
The winery's knowledgeable wine servers will provide friendly guidance. Reservations are recommended but not obligatory.
The tasting room is open Monday to Thursday from 11 a.m. to 6 p.m., Friday to Saturday from 11 a.m. to 8 p.m., and Sunday from 11 a.m. to 7 p.m.
***
There are so many things to do in Temecula you might have to extend your stay.
If you love your wine, Temecula in Southern California is perfect for you; with so many wineries to visit, you'll have a full cellar.
Don't forget to try horseback riding, see the valley from a hot air balloon, and pet some alpacas. If you do not manage to see everything you want, you can always come back.
Planning a trip? Go Backpacking recommends: