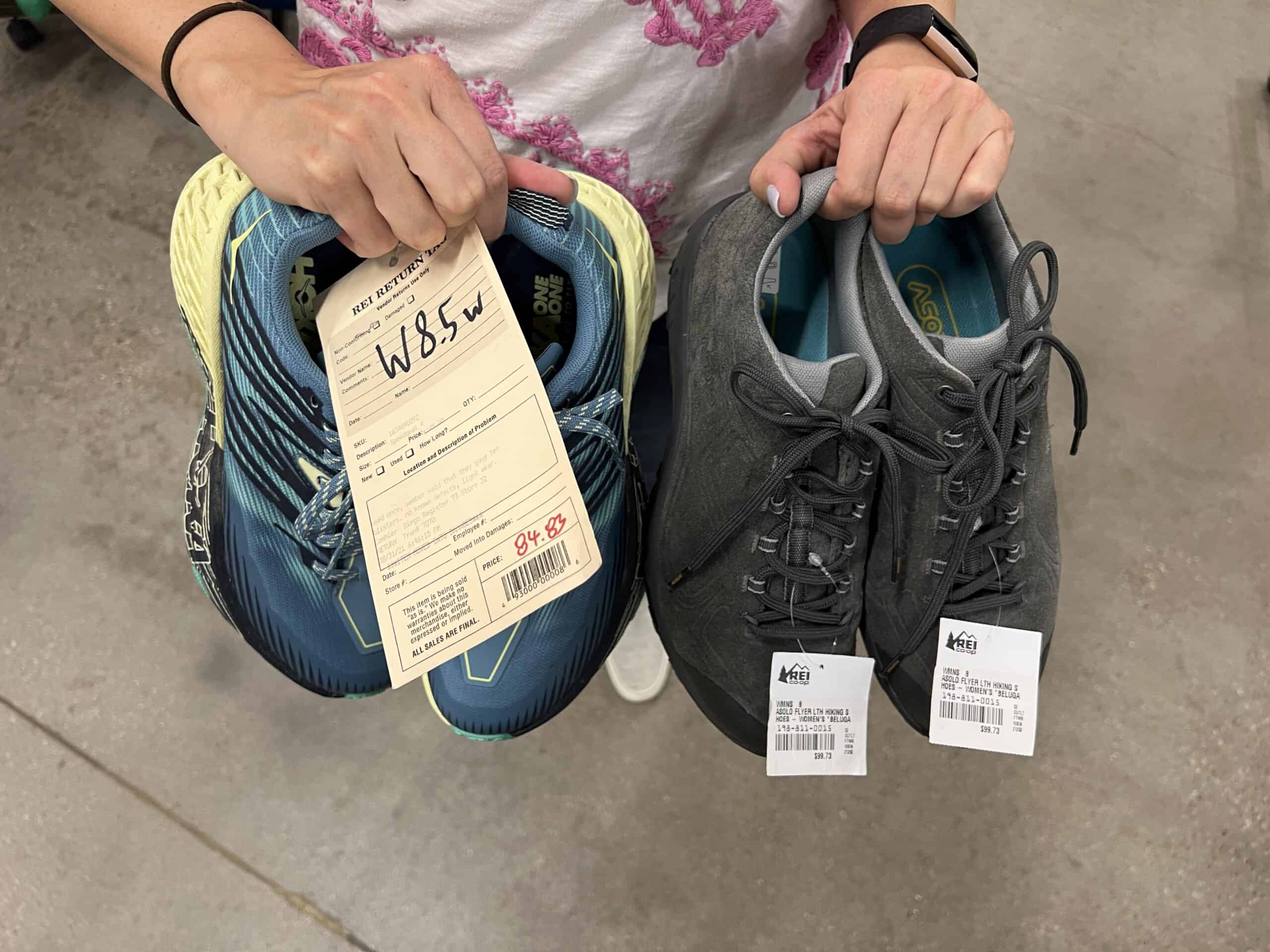 One of the most frequently discussed issues in internet travel forums, in my opinion, is how to choose the best travel shoes.
What is it about shoes that makes them one of the most crucial considerations you make while packing for a vacation?
Because the shoes you wear may frequently make or ruin your vacation!
The fact is that we can't bring our complete closet full of shoes with us on every trip, especially when traveling by plane.
A lot of your shoe packing options will be influenced by the activities you have planned.
If you're going for more than one season or environment, you won't need to bring any more shoes; instead, choose shoes that are more adaptable.
Here are some of the aspects that you should keep in mind when making your decision.
Planned Activities
First and foremost, understanding what you intend to accomplish when traveling is essential in selecting the appropriate shoe for the occasion.
If you are going for a short period and are confident that you will not be doing anything physically demanding, you might travel with only a pair of casual shoes.
As with clothing, be sure that your shoes are appropriate for the weather, your location, and the culture you will be traveling to.
To enjoy city excursions, we recommend that you bring one pair of shoes that can tolerate extended walking.
You should choose black slides or sneakers that will go with most of your clothing rather than heels or high heels that will stand out.
You should always have a good pair of white tennis shoes or running shoes on hand.
Make your outfit more casual while yet being comfy with this simple trick!
Heavy-duty shoes are recommended for trips that include hiking or other activities that will take place on trails or in harsh terrain.
It is recommended that you choose trail runners or hiking footwear that is specifically designed for hiking.
These shoes are dependable and durable enough to keep you comfortable and at peace when it comes to lengthy, demanding adventures.
To wear to more formal events: If you have the capacity in your suitcase to include a pair of heels, by all means, do so!
However, for individuals wishing to bring shoes that can be used for various activities, we recommend packing shoes that are both fashionable and economical in price.
The chances are slim that you'll require those six-inch pumps.
When traveling for an extended time, it is impossible to anticipate every eventuality.
The most practical answer is to get shoes that are appropriate for any occasion.
Type of Shoes
Once again, it is dependent on what you intend to do in this situation.
If you intend to stroll, you should invest in a good pair of walking or running shoes.
If you intend to go trekking, you need to invest in some hiking boots. It's self-evident – unless you're engaging in activities that change often.
Running shoes are excellent even if you do not intend to wear them for running because they are often very lightweight and comfy.
Walking Shoes
These will serve as your go-to, everyday shoes anytime you need to get out of the hotel room.
Whether you're taking a stroll through the square, visiting an art museum, or doing something more daring, your walking shoes will be your reliable buddy throughout it all.
A good pair of running shoes or tennis shoes will almost certainly come in handy for this!
Activity Shoes
If you have any particular activities planned, your activity shoes will be pretty valuable.
If you aren't expecting to go on a full-fledged walk, it is still a good idea to bring along a pair of athletic shoes if you wish to participate in an impulsive and thrilling activity that demands something a little more substantial.
Elegant Shoes
Not every trip is a laid-back backpacking adventure, and you may find yourself in need of more elegant footwear to complement the occasion.
You'll most likely discover that a pair of sandals or flats that are both casual and dressy will do the trick.
Cushioning and Comfort
The most significant feature of a travel shoe is its level of comfort.
We can't emphasize enough how important it is that you check the weather forecast for wherever you're heading before you go.
Take precautions to avoid making the rookie error of having cold feet due to packing open-toed shoes for a week of exploration in the rain.
Running shoes are the most comfortable shoes for me, and this is just subjective.
Walking shoes that are both comfortable and supportive will be your greatest buddy in warmer cities.
Suppose your itinerary is comprised chiefly of visits to tourist attractions in a city.
In that case, it may be wise to carry a pair of your coziest shoes to ensure that your vacation gets started to a comfortable start.
For snowy, chilly weather: a pair of lightweight yet dependable boots can keep your feet from getting (literally) cold feet while on vacation.
We recommend that you wear these boots to the airport if you're attempting to conserve room in your luggage because they tend to be the heaviest pair that you'll carry!
When walking, cushioning may be pretty beneficial, and it can also make traveling more pleasant.
Shoes that mimic the sensation of walking barefoot provide your feet a more natural feel, similar to walking barefoot.
According to reports, wearing barefoot shoes when jogging or traveling offers several health advantages, and you will feel better as a result.
Color
It is all up to you on this one. If you want to stand out from the crowd, consider purchasing neon sneakers.
If you are like me and want to keep a low profile, black is the color to choose.
Black shoes are also quite versatile since they go with almost anything.
Remember that comfort should always take precedence above fashion in all circumstances.
Once you've given careful consideration to the type of terrain your feet will be traversing throughout your journey, it's critical to consider the surroundings of your final destination as well.
Durability
Durability is, in my opinion, the most significant feature in a shoe, second only to comfort in terms of importance.
Ensure that the shoes you receive are durable enough to survive repeated wear before you go for your trip.
The worst thing that may happen is if your shoes break in the middle of a trip, forcing you to purchase new ones, which will put a hole in your travel budget.
Every time I go shopping for travel shoes, I search for something lightweight and long-lasting.
It's a little tricky for me to tell if a product is durable because I always buy shoes online, so I have no way of knowing. When that happens, I rely on customer reviews.
Conclusion
Nothing is more disappointing than missing out on an unforgettable encounter because one's attention was diverted by the discomfort caused by an inappropriate pair of shoes.
When it comes to packing, some individuals tend to forget about their shoes until the last minute.
You will not make that error, though, if you follow our comprehensive and helpful advice above.
______
This story is brought to you in partnership with Freedom Moses.
This post was written by a guest contributor. Please reference the author's byline in the post above for more information. If you would like to guest post on Go Backpacking, please read our submission guidelines. For information on advertising opportunities, go here.
Planning a trip? Go Backpacking recommends: