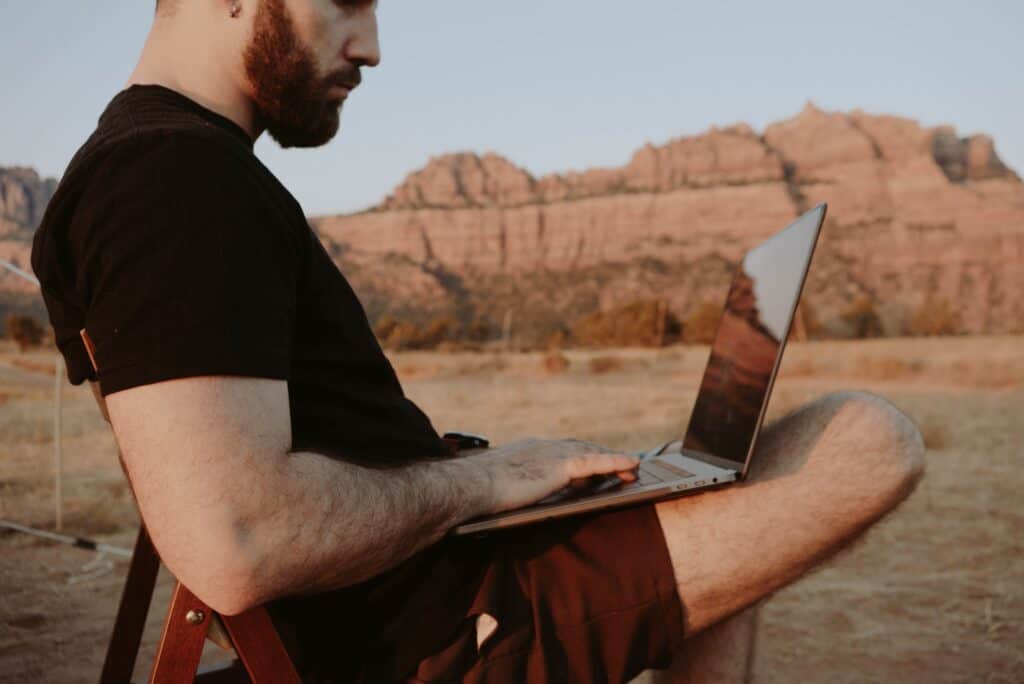 Traveling these days can be risky, with threats from disease to petty thieves, to cybercriminals. That's why you must take all the proper precautions before you begin your trip.
Whether you're journeying for business, an emergency, or just have itchy travel feet, the following tips can improve your safety and security.
1. Download a Contact Tracing App
Many countries across the world, such as Canada, Australia, the U.K., South Korea, and Singapore, have launched national contact tracing apps to support the fight against COVID-19.
These apps help healthcare workers identify, inform, and monitor people who have been diagnosed with an infectious disease.
If you have been in prolonged contact with someone who has tested positive in the last few weeks during your travels, the app can help you take the necessary precautions.
For example, if you were in the same airplane cabin as someone who tested positive for COVID-19, the app may advise you to get tested and observe quarantine measures.
2. Use the Right Laptop Bag
According to research company Gartner, a laptop is stolen every 53 seconds. Many of these computers are stolen from buses, cafes, restaurants, shopping malls, and airports.
To avoid losing your precious data, keep your laptop in a nondescript bag when traveling instead of a branded one.
For example, if you're carrying an expensive MacBook, avoid using a laptop blag that features the Apple logo.
Here are some other steps you can take to keep your computer safe from petty thieves while traveling:
Always keep an eye on your laptop while traveling. Store it close to you, whether you're on the plane or the bus.
Make sure your hotel room is locked if you leave it behind. Keep it secure in a large and heavy suitcase.
Buy a sophisticated laptop lock to stop thieves from opening your computer.
Enable your laptop's "find my computer" system to locate your machine if it's misplaced or taken.
Set a strong login password that features numbers, alphabets, symbols, and letters.
Take advantage of biometric verification features if your computer has them.
Use cloud computing to back up your data regularly in case you lose your system. Use an encrypted hard drive to secure your vital data.
3. Install the Best Cybersecurity software
Cybercriminals always keep an eye out for travelers to steal their data.
You should visit a cybersecurity expert like Malwarebytes to download the latest and most proactive cybersecurity tools. For example, a highly rated Virtual Private Network (VPN) service will encrypt your data, hide your IP address, and even secure a public WiFi connection. Likewise, advanced antivirus software can stop dangerous spyware in its tracks.
A VPN is an excellent tool for a traveler because it even secures public Wi-Fi spots, which are usually exploited by cybercriminals.
Within minutes, a hacker can copy your confidential information through an unsecured Wi-Fi network and gain access to your credit cards and banking info.
Likewise, it would help if you used advanced antivirus software to shield yourself from malware attacks. Malicious software like ransomware and spyware can result in all kinds of problems while traveling.
Although traveling can leave you exposed, proper hardware, software, and precautions can help you minimize risk and enjoy your adventures.
______
This story is brought to you in partnership with Malwarebytes.
This post was written by a guest contributor. Please reference the author's byline in the post above for more information. If you would like to guest post on Go Backpacking, please read our submission guidelines. For information on advertising opportunities, go here.
Planning a trip? Go Backpacking recommends: