Colombia is a South American country known for its diverse culture and friendly people. Tourists are drawn to the country because of its rich history, archaeological ruins, and historic sites.
Some of Colombia's most popular spots include Castillo de San Felipe in Cartagena, Monserrate mountain in Bogota, and the Tatacoa Desert.
The Rosario Islands off Colombia's Caribbean coast are famous for their fantastic beaches, diverse landscape, and coral reefs. They're an ideal place to go for your vacation.
Hundreds and thousands of tourists and travelers visit Colombia every year because of their love for nature and adventure.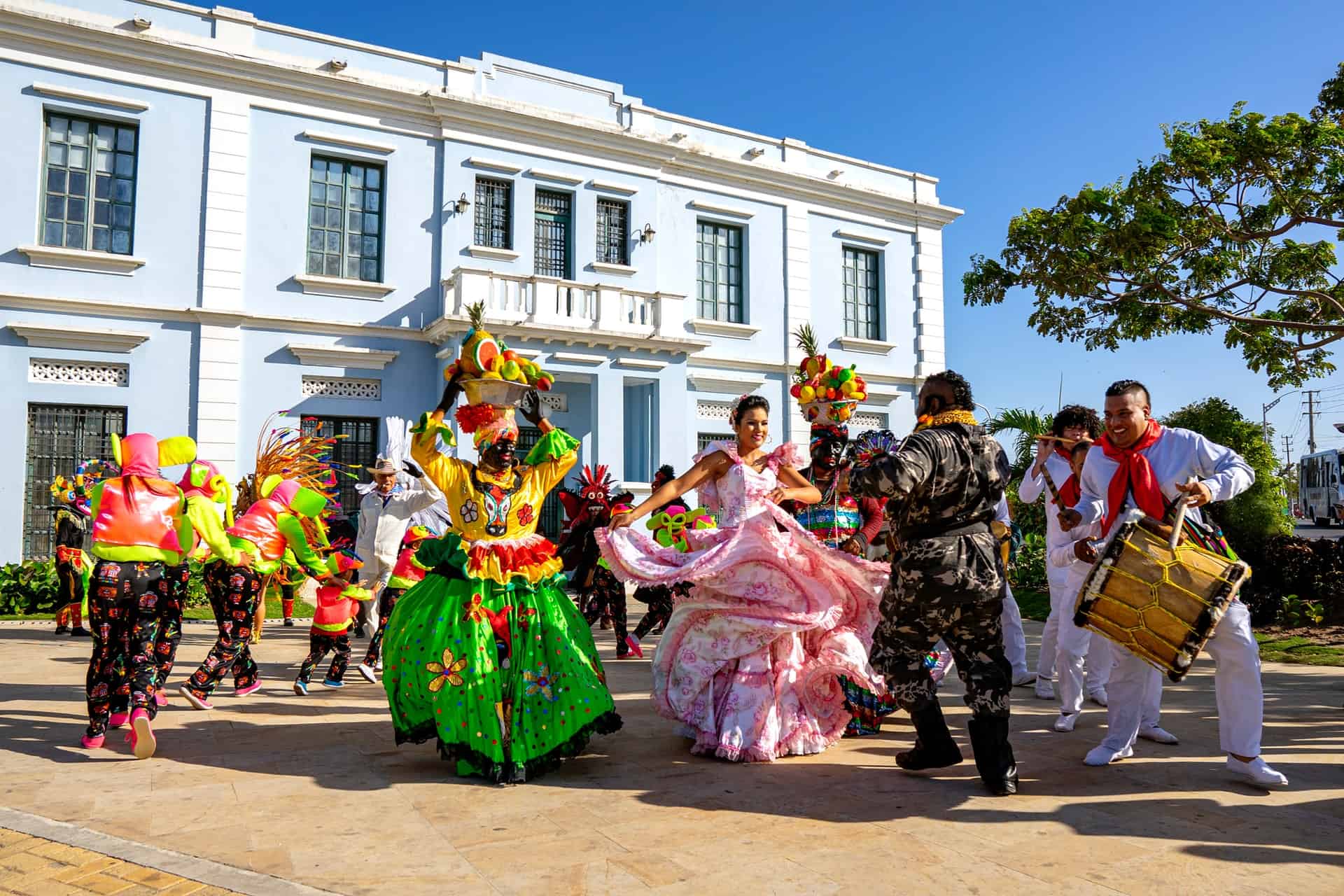 The South American country is famous not just because of its biodiversity (second only to Brazil), but it also lures visitors with its beautiful architecture and delicious food.
If you're planning a visit to Colombia, you may need a Colombian visa.
However, suppose you belong to specific jurisdictions, such as the European Union, Australia, Brazil, Canada, El Salvador, Japan, the United States, and other countries.
In that case, you can enter Colombia without a visa if you plan to leave the country within three months.
Also, if you have citizenship with Cambodia, India, China, Macau, Thailand, Myanmar, or Vietnam, and you have a residence permit or short-stay visa from the USA or a Schengen country, you can enter Colombia for three months visa-free too.
Browse Byevisa's Colombia page to learn about your eligibility and requirements for a Colombian visa, and read on to find out more!
About the Visa Exemption for Colombia
There are about 100 countries that enjoy visa exemption for Colombia, and citizens from these countries can enter Colombia for a short stay of up to 90 days.
While these travelers may visit the country for tourism and leisure without applying for a visa, you will still need the relevant visa to live and work there.
Upon arrival in Colombia, the immigration control officer stamps the passport of tourists and travelers eligible for visa exemption with a PIP-5 Entry Permit.
This PIP-5 Entry Permit stamp allows you to stay up to 90 days. You can stay in Colombia for up to 180 days without a visa in specific situations.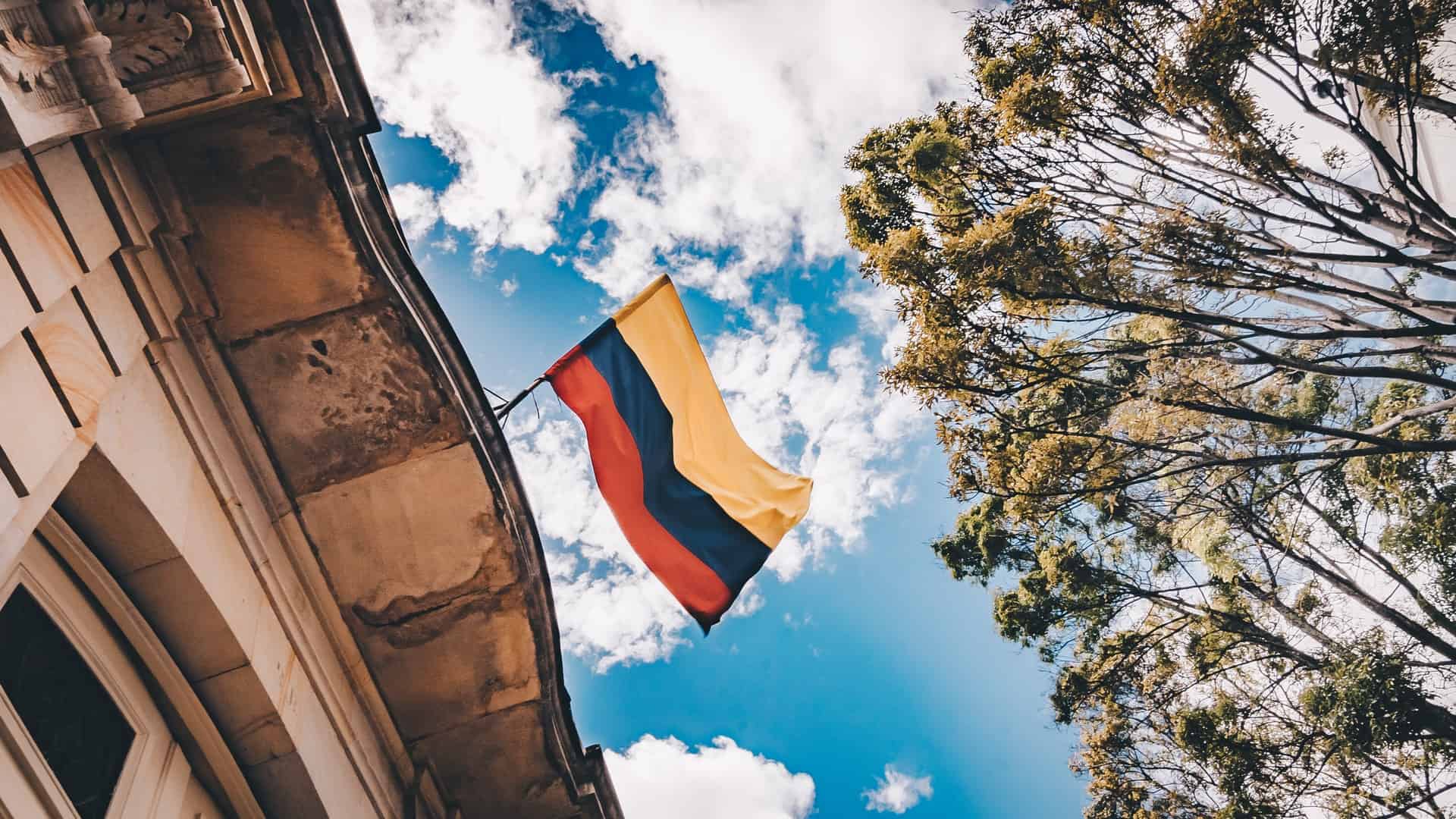 Colombia Visa Types
People visit Colombia for different purposes and, based on the reasons for and duration of the visit, you can apply for a Visitor Visa (V), a Migrant Visa (M), or a Resident Visa (R).
Colombia Visitor Visa (V)
Also known as a Tourist Visa, a Visitor (V) Visa is issued to foreigners who arrive in Colombia for tourism and leisure activities, airport transit, or business.
You may be here for an academic program or other educational training, medical treatment, or a working holiday program.
Many tourists who volunteer in development and human rights projects will need a Visitor Visa.
Colombia's Visitor Visa is issued for 90 days, but you can extend it for two years if needed.
Colombia Migrant Visa (M)
Many foreigners enter Colombia with the intention of living and staying for a more extended period for different reasons, such as marriage, studies, business, retirement, investment, etc.
In this case, you need to apply for a Migrant Visa, which is issued for a maximum of three years and is renewable.
There are different categories of the Colombia Migrant Visa, such as:
Marriage Visa
Work Visa
Student Visa
Investment Visa
Retirement Visa
In addition, there are Religious Visas issued to religious missionaries and Refugee Visas given to those seeking refuge in Colombia.
Colombia Resident Visa
Certain foreign nationals who fulfill specific requirements can apply for a Resident Visa for Colombia. However, you need to have a Colombian child and should have had a Migrant Visa for at least four years.
Other conditions are if you're willing to invest a significant sum of money in Colombia or if you're reclaiming your Colombian nationality.
The Resident Visa is issued for five years and can be renewed.
Tourists and visitors need to apply under the Type V category to travel to Colombia. Check for updated information on the Colombian Ministry of Foreign Affairs' website.
The Tourist Visa must be applied for online and is issued and sent via email.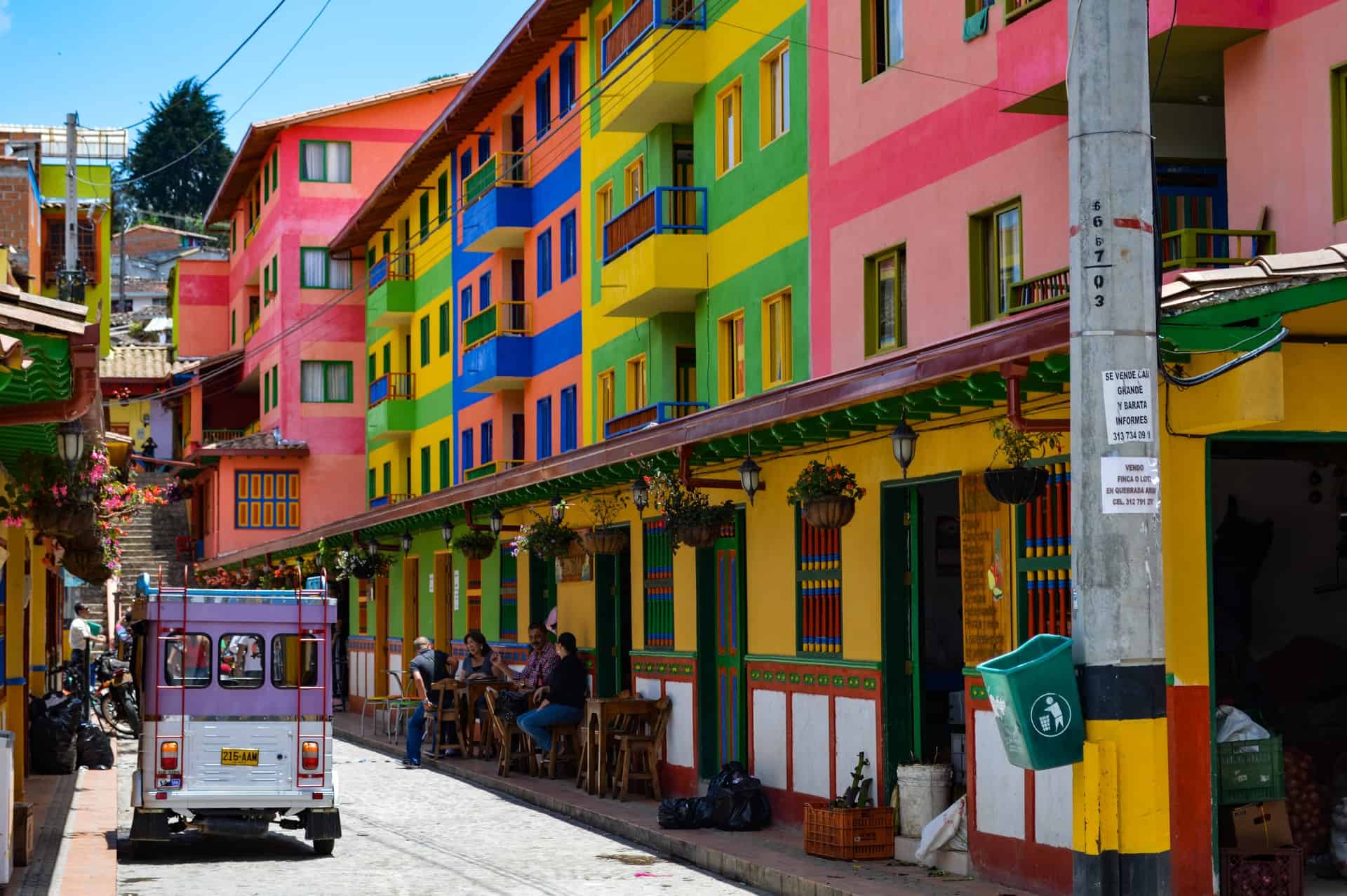 Basic Requirements for a Colombia Visa
When you apply for a visa, you will be required to submit certain documents as follows:
A passport valid for at least six months prior to your application.
A recent passport-size colored picture on a white background in JPG format and 3 cm x 4 cm in size.
Proof of your financial resources and bank statements.
Previous Colombian visas if any, with entry or departure dates.
Airplane tickets and travel itinerary.
Accommodation/address proof in Colombia.
Proof of your relationship with a friend or family member.
Details of the event, activity or program that you plan to attend.
A letter of invitation from the company if you're traveling for business.
Certificate of enrollment if your purpose is to study.
Note: You will also need to submit any other documents required by the Colombian Consulate. All documents should be submitted in Spanish, and, if they are not, they need to be translated into Spanish by a translator certified by the Colombian government. Notarize all your documents and legalize them with an Apostille stamp before getting them signed by the Colombian Consulate.
Any requirement for any extra documents is at the discretion of the Colombian embassy or consulate you speak to.
Additional Document That May Be Needed
A return or onward ticket that confirms your return to your own country or any other destination outside Colombia.
If applying for the business e-visa, you need to submit a business invitation letter.
For medical treatment, you need a medical certificate letter.
Travel insurance that covers Coronavirus.
A conditional document like a temporary residency or permanent residency permit.
Applying for a Colombia Visa
Those planning to apply for the Colombia visa need to follow specific steps.
Step 1: Visit the Colombian Ministry of Foreign Affairs' website to fill in the online application for the Colombia visa.
Step 2: Enter your personal information, such as your name, passport number and nationality to start the application process. Answer the questions carefully and correctly.
Step 3: Select the kind of visa you are applying for, and attach your visa photo and all the required documents in PDF files.
Step 4: Choose the Colombian Consulate location where you would like to submit your application.
Step 5: Now, select the payment method for the Colombia visa fee and submit the visa application.
During the eVisa application submission, you will get a registration code emailed to you for your records.
You must use the registration code for tracking and inquiries regarding your application's status and for paying the fee.
When your application is approved, and you receive it via email, you must print it before visiting the Ministry of Foreign Affairs office.
The application process for an e-visa is much faster and easier than the regular sticker visa, as it can be completed online and gets granted within five days.
However, if you prefer a sticker visa, you should contact the nearest consulate office once your online application is approved.
Essential Points to Note
Make sure that you complete the online application form within 30 minutes, or your session will expire, and you will have to start again.

Those applying for the visa from within Colombia must select the Ministry of Foreign Affairs (Ministerio de Relaciones Exteriores) office in Bogotá.

Before you apply, locate the Colombian Consulate office which is nearest to you, as it could be either in your country or in the neighboring country.

Once you locate the nearest office, contact the Colombian Embassy to learn about their specific requirements.

Please note that not all Colombian Consulates offer an online application service, and some may require you to submit the documents and application in person.

All foreign nationals, except some citizens of certain exempt countries listed above, require a Colombian visa to enter the country.

Eligible foreign nationals can fill the form online to get their visa. However, for long-term stays, all foreigners, even those who enjoy visa exemption for Colombia, will need the relevant visa.

The applicant may pay the application fee with his or her credit or debit card. The visa fee depends on the kind of visa you're applying for and the activity.
When you're in Colombia, always keep a printed copy of your visa with you. Also, take all the documents necessary for your trip, such as proof of your travel purpose, sufficient funds, tour itinerary, etc.
What Is the Colombia Visa Fee?
The Colombia eVisa fee is to be paid in two payments as follows:
A first payment of $52 – To be made once you submit your Colombia visa application to be processed.
A second payment of $82 – To be made after your visa is approved, and this is for the issuance of the visa.
Applicants stand to lose their first payment if their application is denied, so be sure to fill in the form carefully and double-check it!
There are three methods to pay the visa fee, which we explain as follows:
Pay with a credit card

You can pay with your Visa or MasterCard.
Notably, though, paying with a credit card is a new feature, and it is not streamlined within the eVisa application process. Therefore, you need to be very sure when using your credit card to pay for your eVisa application.
Refer to the Colombia Ministry of Foreign Affairs' guide on how to use the credit card payment system. Please be aware that the portal and guide are only in Spanish.


Pay at the Colombian consulate

You can pay the eVisa fee at any Colombian consulate around the world.
One benefit of going to the consulate to pay the eVisa fee is that you can request the consul to process your visa immediately.
You may even be allowed to pay the second eVisa fee and pick up your passport with the visa sticker there and then.


Pay in Bogota

The third option is to pay the eVisa fee in Bogota, but you must have an account with a local Colombian bank.
Alternatively, if you don't have a local bank account, you can hire a local Colombian agent who can guide you and help you out.
You will get emails notifying you about the status of your visa application, or you can check the status online.
If the status indicates "approved," you need to make the second visa fee payment to receive your visa.
Alternatively, if your application is rejected, you can reapply after six months. Meanwhile, the "inadmissible" status is similar to "rejected," but you can reapply immediately.
Quick, Useful Facts About Colombia's Visa Policy
Those eligible for visa exemption are allowed only 90 days after each entry.
If you intend to apply with a US or Schengen visa, then this must be valid for at least 180 days from your planned day of arrival in Colombia.
Only C-Type or D-Type Schengen visas are allowed, and all US visas are permitted, except C1 (Transit).
The Colombian Embassy's office hours are from 7:30 a.m. to 12:00 m., Monday to Friday for an interview, although this may depend on the embassy you visit.
Reception of online applications is carried out 24 hours a day.
The Colombian Ministry of Foreign Affairs provides a step-by-step guide for online visa applications, but the guide is only in Spanish.
Since March 2021, immigrant visa services have resumed and been made available, although priority is given to emergency cases.
All those who had their appointments canceled in 2020, due to the pandemic, can reschedule their case online through the visa appointment website.
Applicants traveling from an area at risk of Yellow Fever must carry a vaccine administration certificate issued at least 10 days before your entry into Colombia.
To conclude, follow the above guidance on Colombia's visa requirements, which is straightforward.
Check your eligibility for the Tourist Visa and, depending on your nationality, you may be exempt from needing a visa.
If so, this will make planning your trip much faster. Have a fantastic trip to this exciting South American country.
_____
This story was brought to you in collaboration with sources from Byevisa.
Planning a trip? Go Backpacking recommends: