The UK is known for many things, including excellent cocktail bars that ensure tourists and locals have the time of their lives.
During the weekend, cocktail bars are overflowing with crowds. You'll often need a reservation since most of the country seems to enjoy spending their free time in the local bars.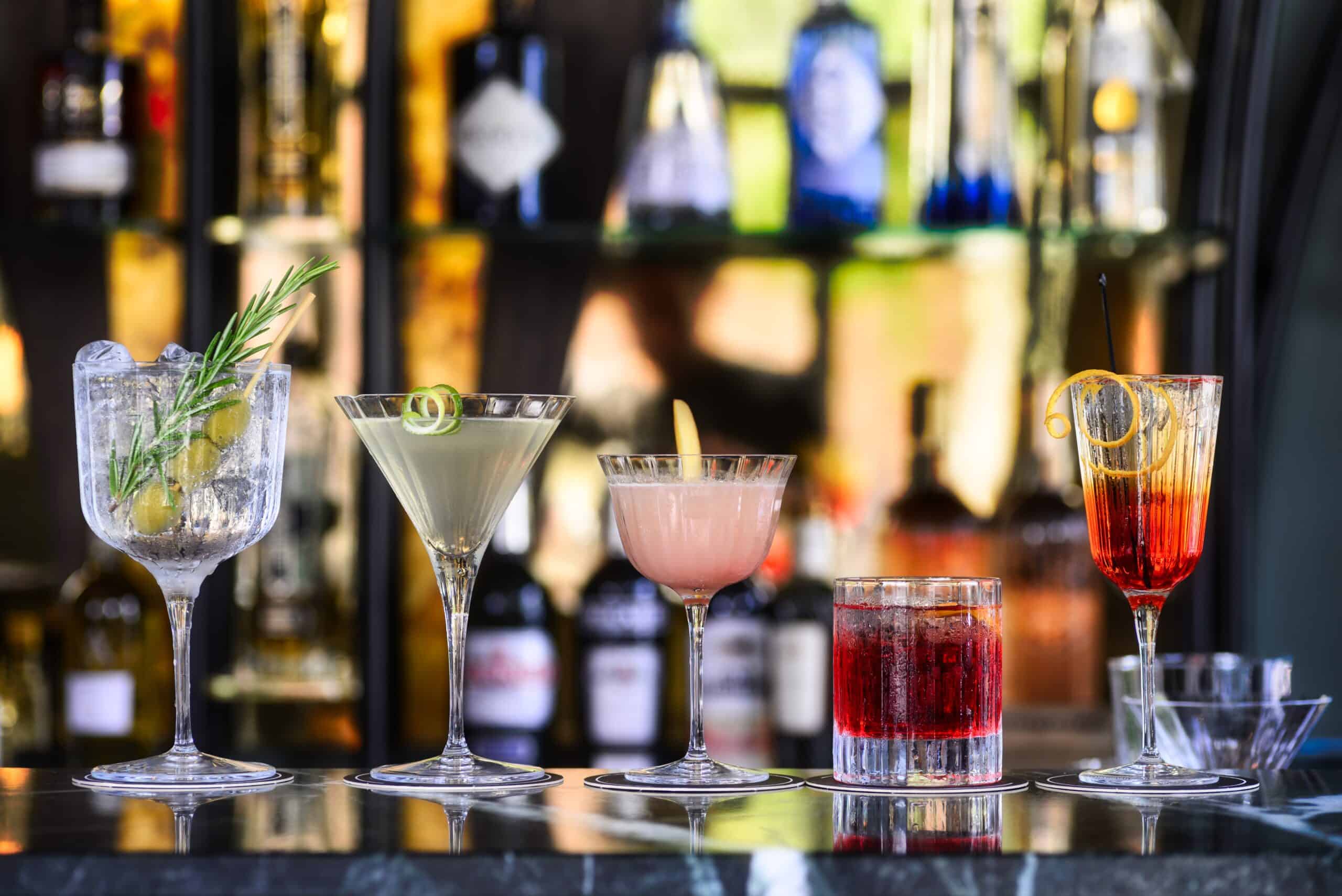 If you're a local (or a tourist on vacation) and want to find some new and unique cocktail bars in the UK, you're in the right place.
We've been all over the country searching for the best cocktail bars that offer the most exciting experiences, and we've narrowed the list down to eight bars you must visit if you're in the UK.
Without further ado, let's get started and make sure you find the perfect bar you should relax in this weekend!
Top UK Cocktail Bars
1. Bokan, London
Want to get one of the best views of London's skyline while enjoying a delicious cocktail with your loved one?
Look no further than Bokan, London, a cocktail bar serving the most impressive European food.
Bokan London is known for its cozy atmosphere that invites customers in on a cold evening for a glass of delicious indulgence.
You'll also enjoy a heartfelt meal while you're there, whether you go for breakfast, brunch, lunch, or dinner.
Bokan is also known for its inclusivity in terms of cuisine, so if you have any special dietary needs (including fully vegan and gluten-free options), confidently head there knowing you're in for a treat.
What's more, enjoy all this while seated in a high-rise building with a glimpse of London at its finest.
2. Below Stairs, Leeds
We know that not everyone lives for London's skylines and pretty sunsets. Some folks enjoy the warm ambiance of being indoors, huddled in an inviting corner with their best pals as they sip cocktails.
If you're one of these people looking for a quick getaway from the madding crowd and want to enjoy an evening with friends and family, Below Stairs will give you precisely what you need.
The place is in a hideaway bar where you'll be transported to a state of calm and serenity.
You get craft beer, refined cocktails, and wine, so everyone has something to look forward to, no matter your palette.
The best part about Below Stairs is that you'll also find classic cocktails to be more affordable here.
For instance, you can get delicious well cocktails, drinks made with the lowest-cost liquor, thereby making them incredibly easy on the wallet while also being a complete treat to the palette.
The best part? They have several dishes that will keep you returning for more — snacks and smaller bites served throughout the day.
And if you're into interior design and decor, you'll love the quirky designs there. This UK cocktail bar is a mood of its own and a must-visit if you love intimate gatherings with close friends.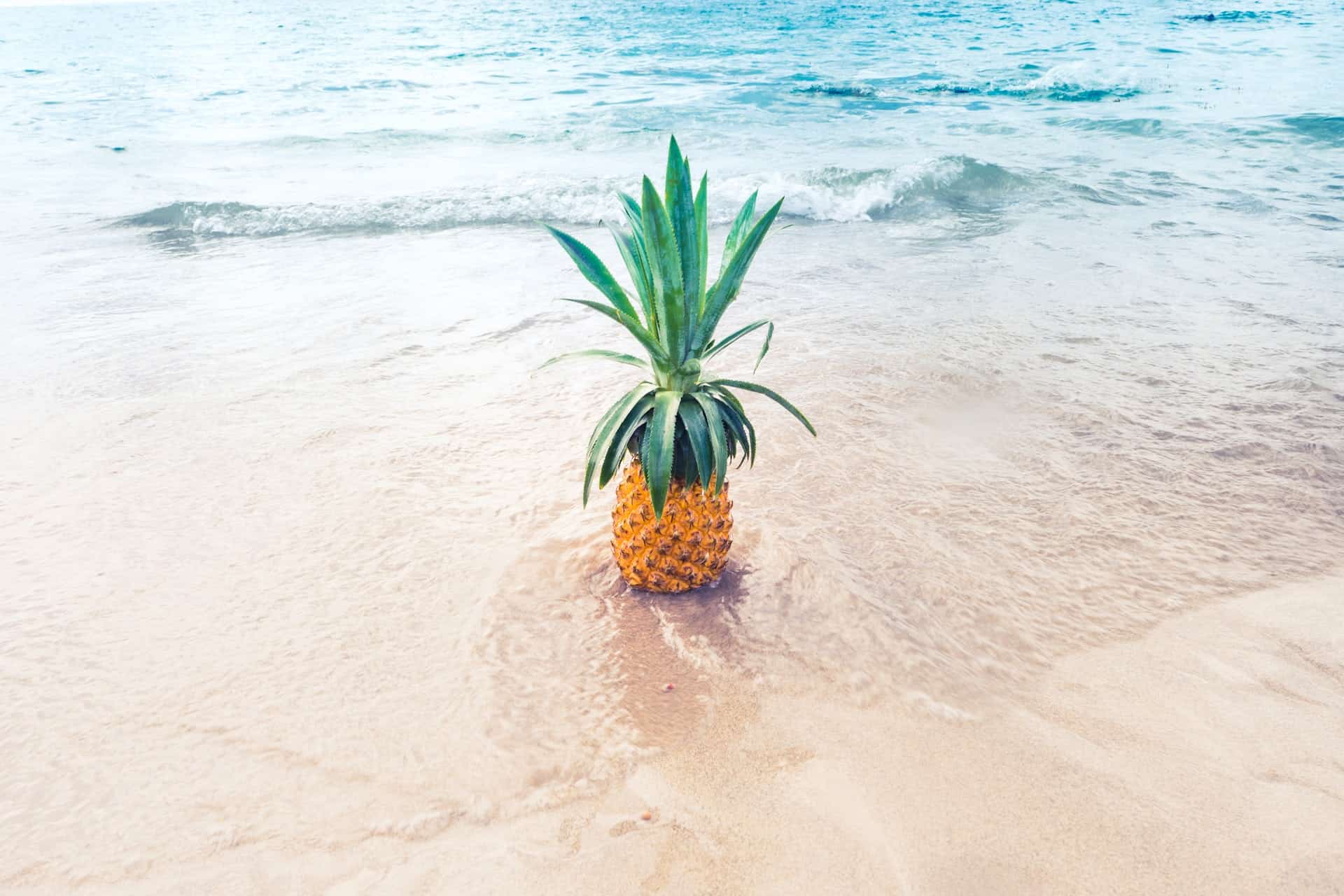 3. The Pineapple Club, Birmingham
If you want to experience what an actual vacation feels like (in the heart of the UK), head to The Pineapple Club in Birmingham.
Sip on handcrafted cocktails and craft beer while enjoying the eclectic art and decor around you. Enjoy a lot of tropical vibes right from the moment you enter the club.
You won't be disappointed with the menu since they offer several contemporary dishes for lunch and dinner (including vegan options).
Most people who visit this UK cocktail bar return for four reasons:
A great, laid-back ambiance
Fantastic cocktails
Delicious dishes
Super courteous wait staff with vast knowledge of all the mixed drinks they serve
Who wouldn't love a team that knows what to "wow" you with?
The cherry on top is their bottomless brunch menu, along with small plates for the foodies who can't get enough of their contemporary cuisine.
Suppose you're in town with friends and want to have a sophisticated bite while sipping on cocktails (basically, adulting with style).
Head down to Birmingham and get seats at The Pineapple Club for a tropical yet London-like evening with friends.
4. Gungho!, Brighton
Sometimes, there's a super stressed and tired part of you that needs to get away from the bustle of life and let loose with friends. Gungho! Birmingham is precisely the place for this.
Imagine a completely relaxed environment with the best lighting and seasonal cocktails, where you can vibe with the music and let yourself go after a long, tiring week.
Gungho! is a vibe in and of itself; however, it isn't as wild as a regular club.
This UK cocktail bar is perfect for people who don't want to lose the entire night partying but want to enjoy the best parts of feeling a room full of good energy.
The food options aren't vast here, but you can always find a snack to munch on whenever you need a break from sipping your cocktails or wine.
Once you're done, there are many places near the bar where you can get some delicious food.
This place is best suited for the young (and young at heart) who want to meet great folks, find new friends, go with the flow, and feel a new pulse of the UK.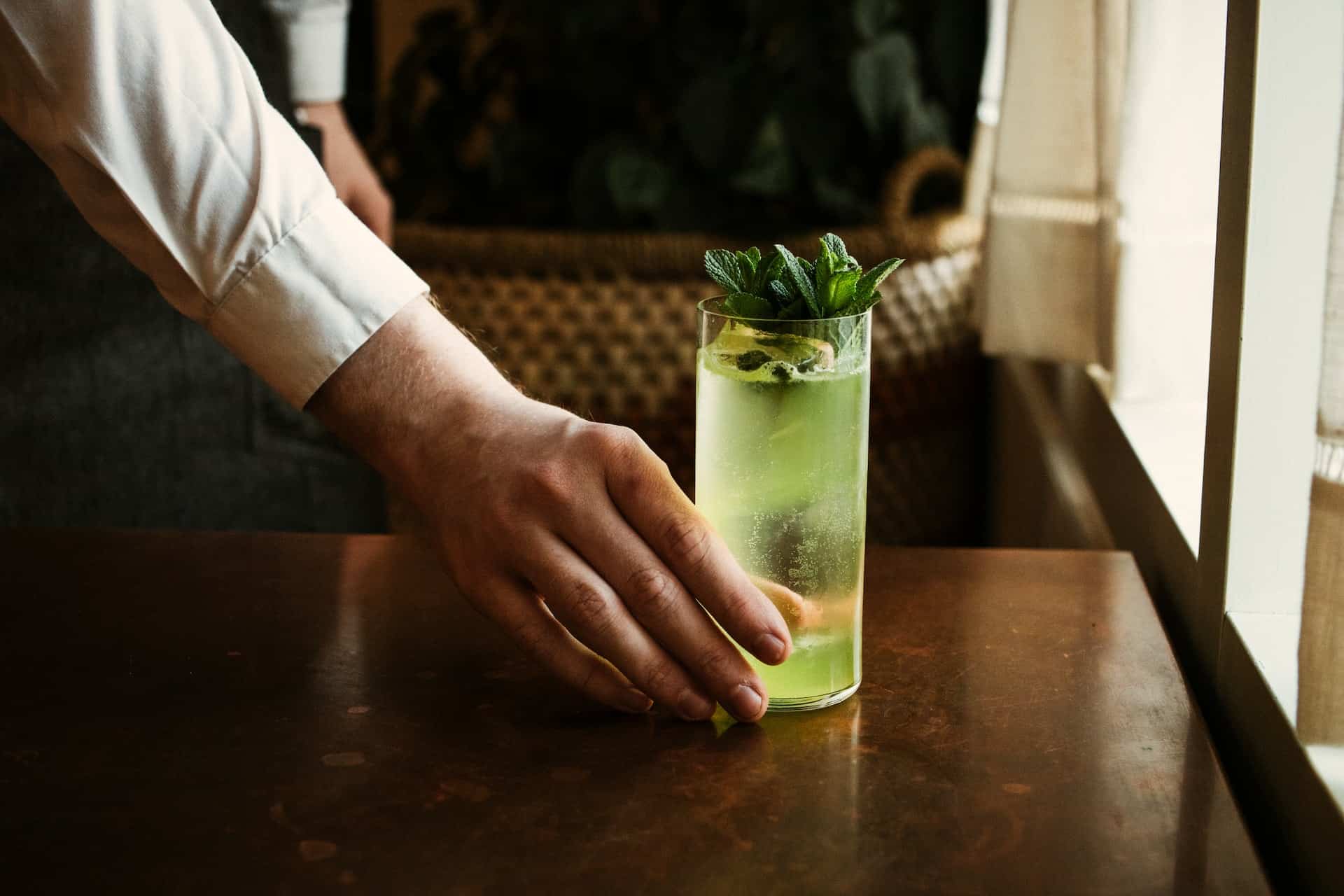 5. BYOC City, London
Not everyone likes tradition. We know that some of you long to experience London fully.
You're interested in not only meeting the quirkiest individuals of a lifetime but also experiencing situations you wouldn't anywhere else.
BYOC City in London is one place where you won't be served traditional cocktails.
Instead, you'll bring your liquor and have mixologists at BYOC create original cocktails for you using it. They also add their own syrups, sweeteners, fruits, cordials, bitters, mixers, and so on.
Each booking lasts around two hours, so factor this into your schedule when planning a trip to this exquisite bar.
It follows a bring-your-own cocktail theme and is located in the basement of a restaurant. You'll get a wholesome 1920s experience where everything, from the drinks to the decor, is from another era.
If you love visiting places that mimic the '20s and have a thing for dimly lit, cozy bars, this spot will be your new haven.
6. Dandelyan, London
The Dandelyan bar in London has appeared frequently on lists of the best bars in the world and has held such positions for many years.
This UK cocktail bar is famous for the various concoctions that its mixologists come up with that patrons can't get enough of.
Apart from this, city dwellers love visiting Dandelyan because of the aura it gives off.
The interior design is a class above all the other bars due to the sheer attention to detail. There are brass accents around the bar, floral motifs on the walls, pink banquettes, and baby blue and soft gray decor.
The entire space is a mood that's pleasant and puts you in a charming trance throughout your visit there.
So, if you're in the company of cocktail lovers who want unique drinks and to completely unwind in a peaceful yet cheery atmosphere, head to London's best-known bar for a lovely afternoon.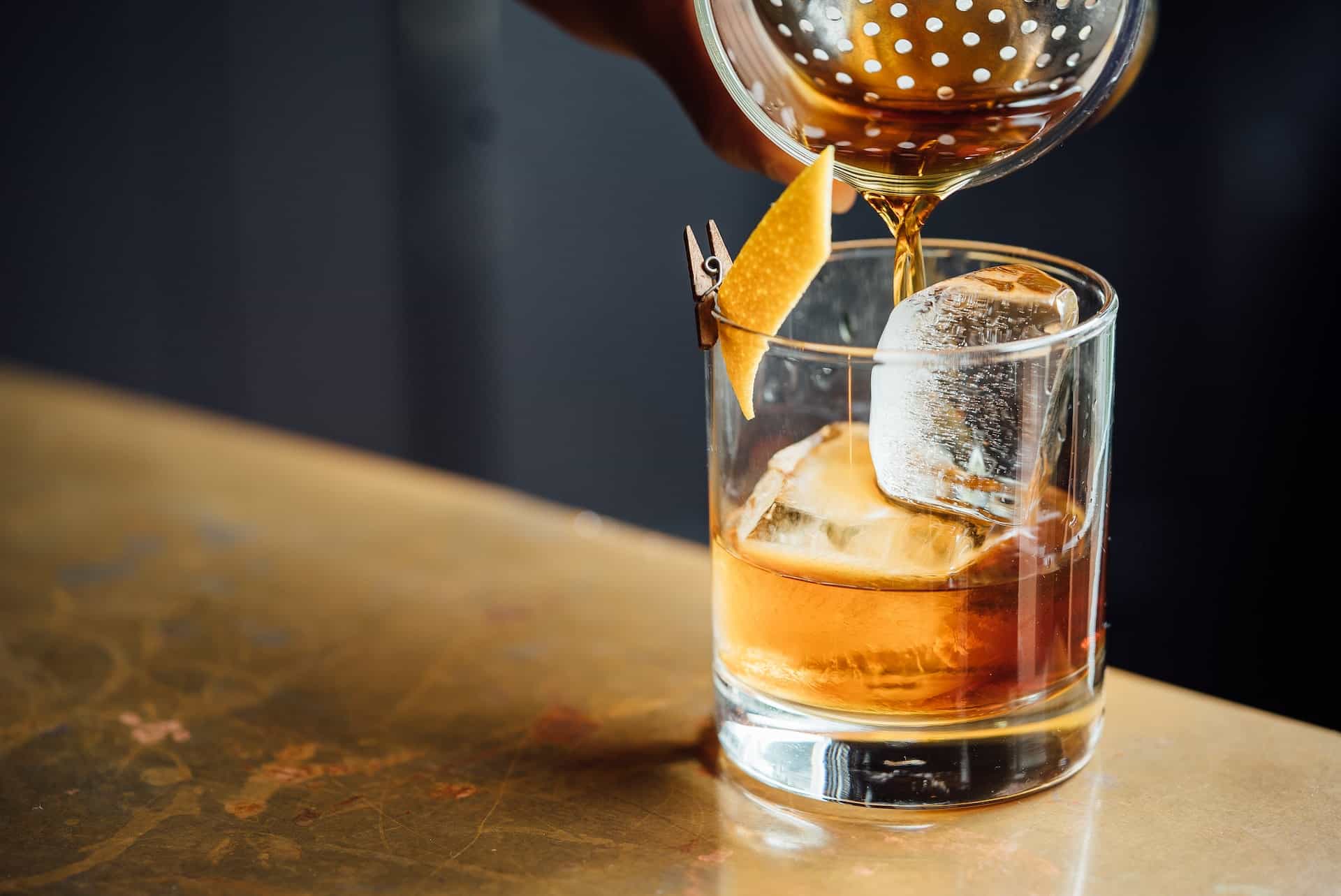 7. The Dead Canary, Cardiff
Eclectic. Designer. Fancy. One-of-a-kind. These are some of the first words that come to mind when you visit The Dead Canary in Cardiff.
The bar is known for its 1920s style and theme, transporting customers back to an eerie era when you'd spend an evening in a cozy dark corner sipping on a chilled glass of champagne.
While you're there, check out the decor in different parts of the bar. You'll see a wall decorated with mirrors of varying sizes and shapes, giving you a classic 1920s look and feel.
All the tables at this bar are lit with candles, making it the perfect place for a date.
The setting is nothing short of romantic, where you can taste some of the most interesting mixed drinks while enjoying various foods and bite-size plates.
The bartenders are known for their genuine exchanges and will be there to lighten the mood, especially if you're out with a large crowd of family and friends.
The service is exceptional, and you're guaranteed to leave with plans to return soon.
8. Present Company, Liverpool
Suppose you're walking down the streets of Liverpool and suddenly chance upon a peculiar-looking bar that's all blue up front.
In that case, you'll know you're at Present Company, one of the most popular cocktail bars for youngsters in Liverpool.
If you live for minimalism, you'll enjoy the decor and theme that the bar has going on here. You won't find any of the elaborate or excessive designs seen in other bars around the UK.
Instead, you'll get a good deal for what you signed up for — a clean bar with excellent service and various cocktails.
You only need to remember that food options are minimal, and the bar closes soon after midnight. But if you're looking for a place to hang out during the day, this is the place to go!
Conclusion
Based on the options above, you'll be able to find a cocktail bar for every mood and occasion.
Whether you're going with friends or spending quality time with loved ones, there's a place that meets your needs.
Just be sure to make reservations wherever you're heading. These fantastic UK cocktail bars are in high demand almost all year round. Happy drinking!
______
This story is brought to you in partnership with Untappd.
Planning a trip? Go Backpacking recommends: