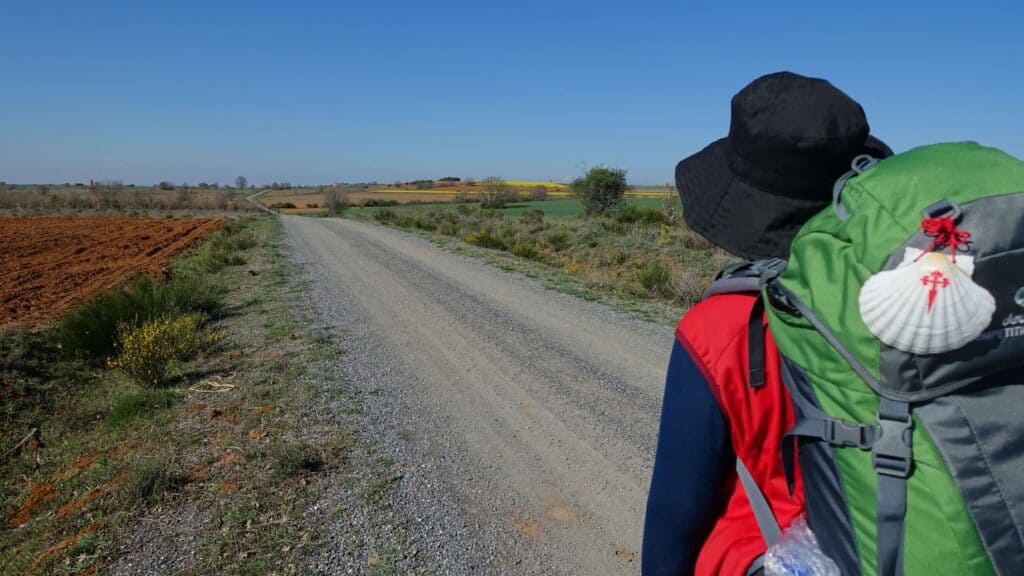 There are many to go about walking the Camino de Santiago, and the path you choose will influence the cost of your journey.
Camino de Santiago is a network of pilgrim paths strewn across Northern Spain.
The paths converge at Santiago de Compostela, a cathedral that is the final resting place of the remains of St. James.
Each year pilgrims across the globe flock to the Camino to walk one of its many paths.
This tradition dates back to the 9th century, and the number of people making the pilgrimage each year has been steadily increasing since.
This makes Camino de Santiago one of the oldest walking holidays in the world.
While the old pilgrims were primarily driven by religious fervor to complete the journey, modern-day hikers love the Camino for its budget-friendly nature.
A savvy traveler can walk the entire journey for as little as $24 (€22) per day.
And to prove it, we will walk you through the preparations for a budget-conscious walk down the Camino.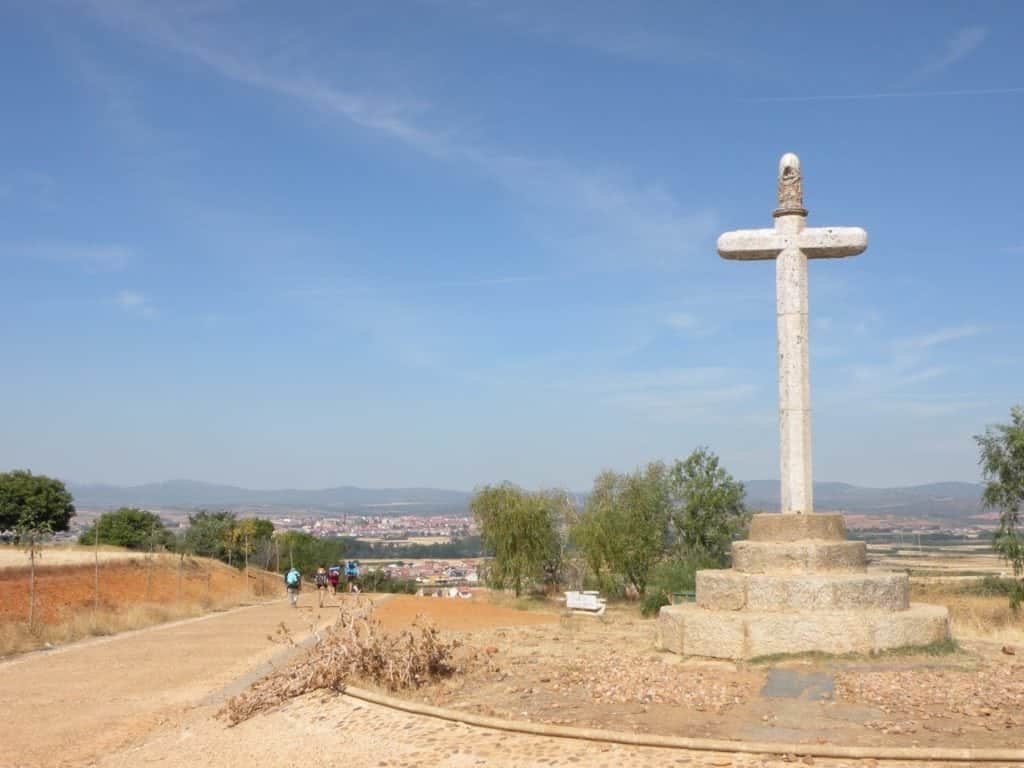 Choosing a Path on the Camino de Santiago
Longer routes take more time to complete, which means more money spent on food and accommodation.
Some routes will require you to bring additional equipment such as waterproof gear and clothes, increasing your expenses.
Routes that go through multiple major cities will be more expensive overall.
Here are some examples of what you can expect regarding costs for different routes.
The French Way
The French Way is the most popular route on the Camino de Santiago.
It is about 780 km long, and it stretches from Roncesvalles in Navarre to Santiago de Compostela in Galicia.
The journey usually takes about four weeks to complete from start to finish.
As the most popular route, the French Way has the most options available for food and accommodation, so it's easy to find something that fits your budget.
The Northern Way
The Northern Way is another popular route that pilgrims take on the Camino.
The route starts at Irun, Basque Country, and it stretches for around 820 km to Santiago de Compostela.
You can find affordable accommodation in bigger cities, such as apartments in Bilbao's center, the first bigger town on this route.
It is one of the more challenging routes to traverse due to frequent elevation changes, harsher climates, and more sparse accommodation.
Expect to spend more on your gear in preparation for the journey.
The Portuguese Way
The Portuguese Way is the most famous route outside of Spain.
It is one of the shorter routes if you take Porto as your starting point (only about 227 km).
The shorter length means you will spend less money overall on your trip, but accommodation can be costly if you choose to stay in major cities.
See also: Via Francigena – The Ultimate Walking Tour in Tuscany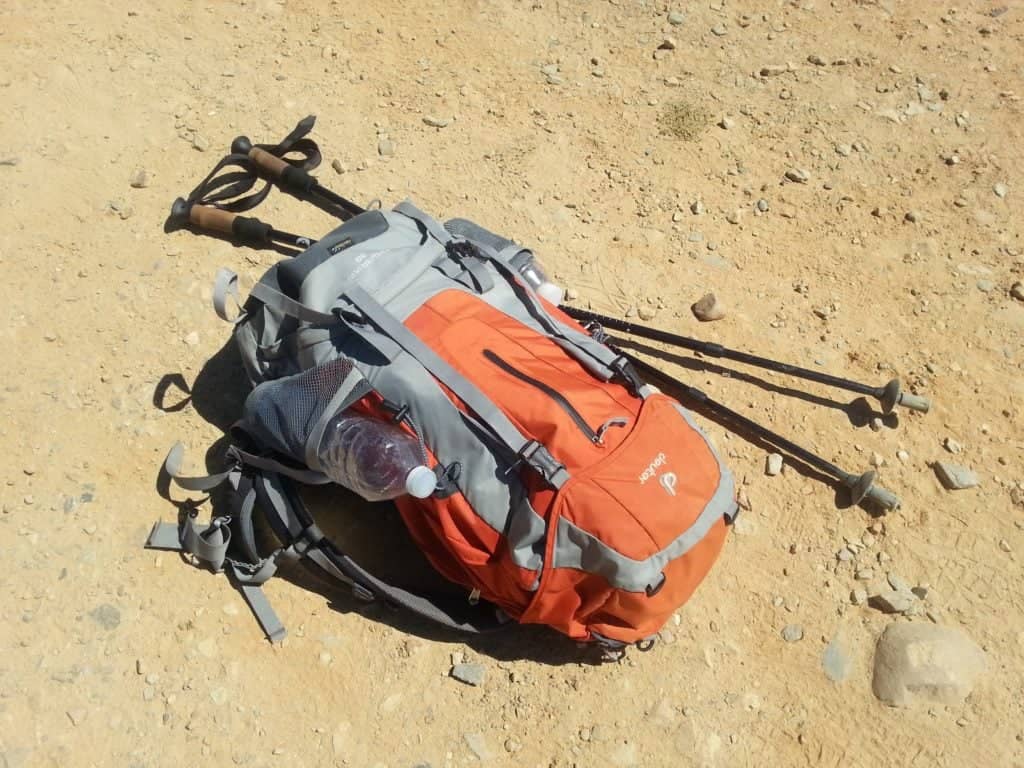 Clothes & Gear
If Camino de Santiago is your first walking holiday, you will likely have to purchase additional gear before setting off.
Some travelers like to come prepared for everything, while others prefer to go with the bare necessities and figure stuff out on the road.
Digital nomads who like to work and travel simultaneously will also need to bring job-related equipment with them.
Here is a sample list of gear that you should acquire before the start of your trip.
Backpack
Choosing a quality backpack is essential for completing your journey on the Camino.
Choose a size that allows you to carry all your belongings comfortably.
The backpack should be light, sturdy, and ideally waterproof. Visit a local outdoor gear store to find something that fits your budget.
Boots
You'll be doing a lot of walking on the Camino, so make sure to buy a pair of quality hiking boots.
It is worth paying extra for quality and comfort – you don't want to end up shoe-less midway during your trip.
Investing in a sleeping bag is a great way to keep warm in a drafty hostel during the night.
You can pair it up with a tent if you're the outdoor type, and you plan on traveling during late spring or early summer.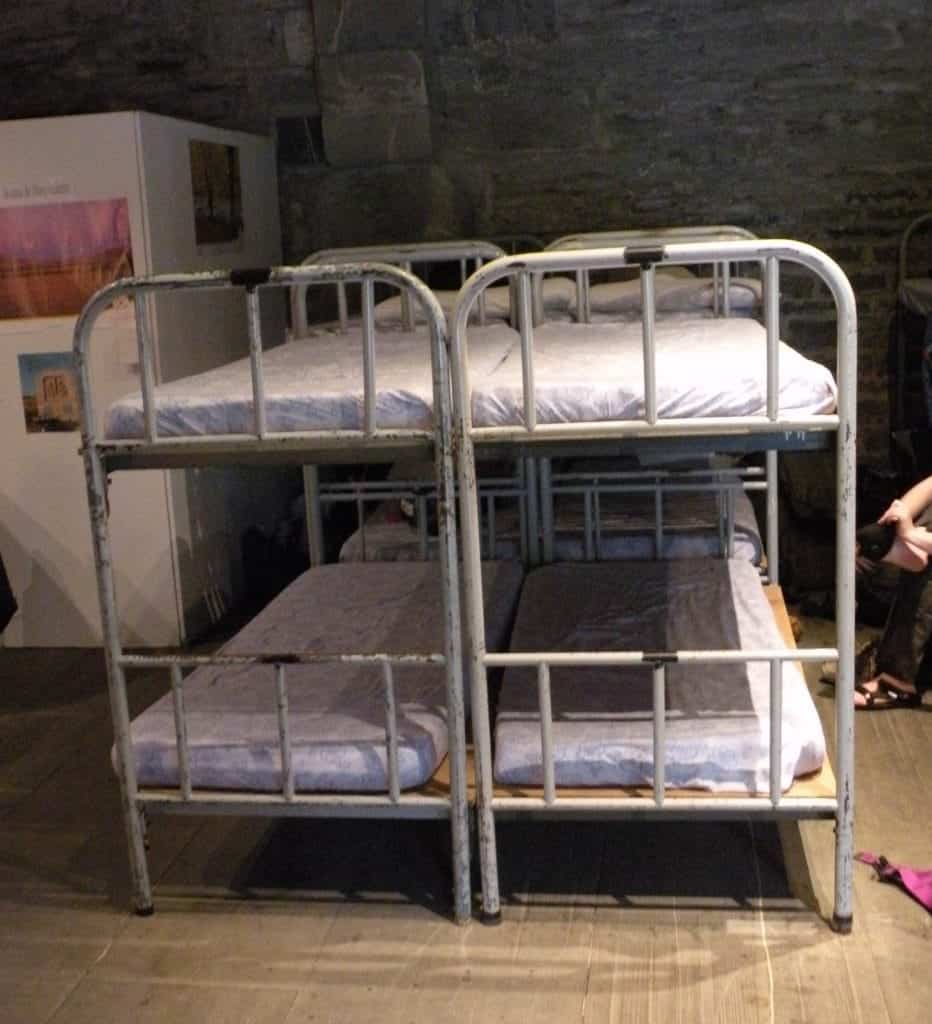 Accommodation
You can find remarkably cheap accommodation on the Camino thanks to albergues.
An albergue is a type of hostel aimed specifically at pilgrims.
To sleep at an albergue, you will need to buy a pilgrim passport at the start of your journey (more on that later).
There are three main kinds of albergues: municipal, parochial, and private.
Municipal Albergues
Municipal albergues are run by local governments and are frequently staffed by volunteers.
They offer basic accommodation at a low price point. Most municipal albergues operate on a first-come, first-served basis.
You can expect to sleep in a shared dorm with only the basic amenities.
Parochial Albergues
Parochial albergues are hostels created by refurbishing monasteries, churches, and other religious buildings.
They are similar to municipal albergues in that they are operated by volunteers and offer only basic accommodation.
You can sometimes stay free at such albergues, making them exceptionally budget-friendly.
Private Albergues
Private albergues are, for the most part, hostels run by local families and businesses.
They have grown in popularity in recent years thanks to booking services such as Airbnb.
They offer modern accommodation with amenities such as wi-fi, laundry machines, bicycle storage, and more.
They also tend to be more on the expensive side.
See also: 11 Reasons to Rent an Airbnb While Traveling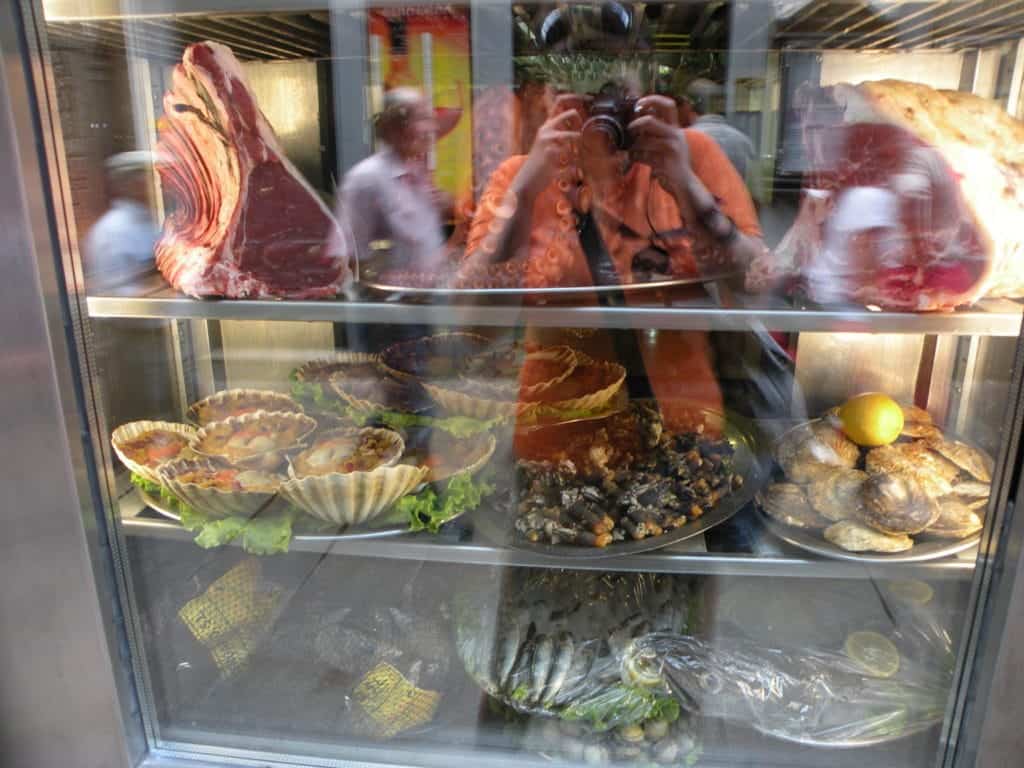 Food & Drink
There is cheap sustenance aplenty on the Camino de Santiago. You will find a great selection of regional dishes, whichever path you choose.
Albergues offer cheap meals from locally sourced ingredients, and there are plenty of restaurants, cafes, food stalls, and other vendors for eating on the move.
The best place to grab a tasty breakfast meal is at cafes.
They offer a wide selection of tortilla-based dishes, omelets, salads, and sandwiches. You can also grab a cup of coffee while you're at it.
You can get away with spending as little as $2.20 (€2) for breakfast at most places.
Most restaurants on the Camino offer a pilgrim's menu for lunch.
It usually consists of pasta, chicken, and fruit, and it costs about $11 (€10) per meal, wine included.
If your budget is tight, you can buy ingredients yourself and cook at a shared kitchen in an albergue if one is available.
Parochial albergues often prepare communal dinners for guests, and you can help with the preparation if you feel like it.
This is an excellent opportunity to get to know fellow travelers as well.
You can replenish water anywhere on the Camino, so be sure to bring a reusable water bottle. Wine can be bought for cheap as well.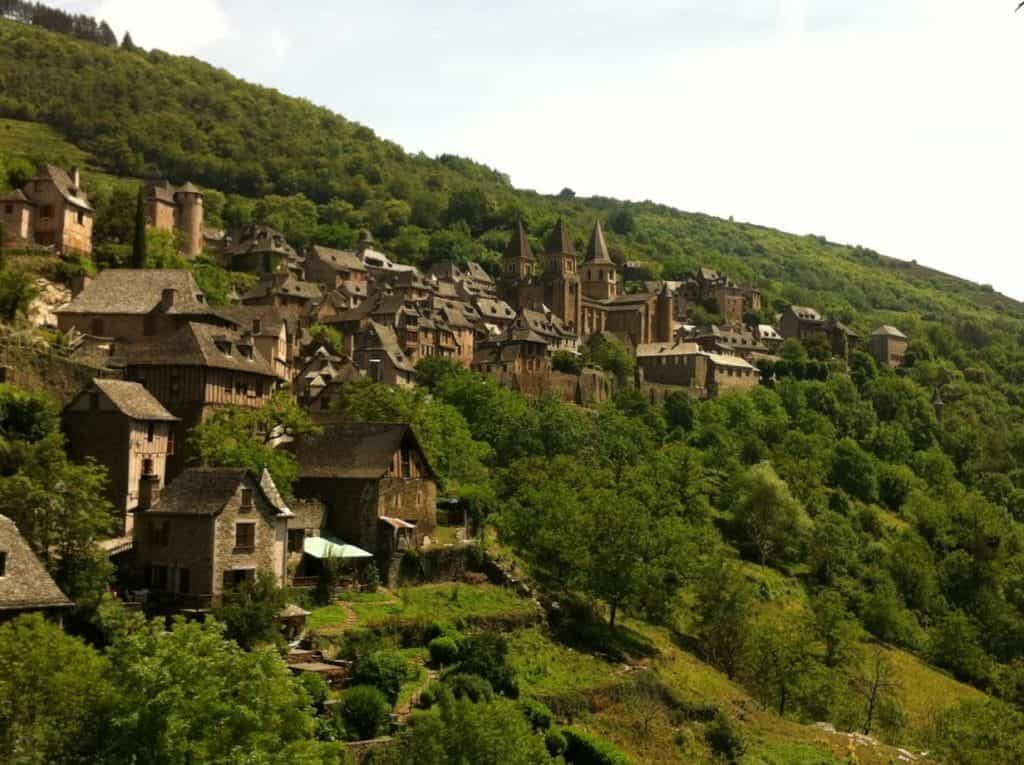 Miscellaneous Costs
This section will cover some additional costs you can expect to pay on your journey.
They won't make a significant dent in your budget, but you should be mindful of them nonetheless.
Pilgrim's Passport
All travelers walking the Camino de Santiago will want to purchase a pilgrim's passport. You can buy one online or at a local pilgrim office.
The passport is used to track your progress along the Camino. You will receive a stamp on your passport at each albergue you visit.
If you collect enough stamps throughout your journey, you will receive a certificate of completion at Santiago de Compostela.
The pilgrim's passport costs around $2.20 (€2).
Laundry
If you like to travel light and carry little extra clothes, you will have to do laundry from time to time.
Most modern albergues have a washing machine the pilgrims can use.
And at the very least, you will have access to running water for handwashing.
You can also use a laundromat while passing through bigger towns. You can get your laundry done for about $3.30 (€3).
Luggage Transfer Company
If you've packed more luggage than you can handle, or if you like to travel unburdened, you can use the services of a luggage transfer company.
These companies will take your luggage from one albergue to another, but you will have to tell them exactly when and where you'll be arriving.
The service will cost you about $5.50 (€5).
Travel Insurance
While Camino de Santiago is one of the safest hiking holidays around, you'll still want to apply for travel insurance in case you run into an accident.
This is especially important if you're attempting longer, more difficult paths.
See also: Andalusia on a Budget – Saving Money in Southern Spain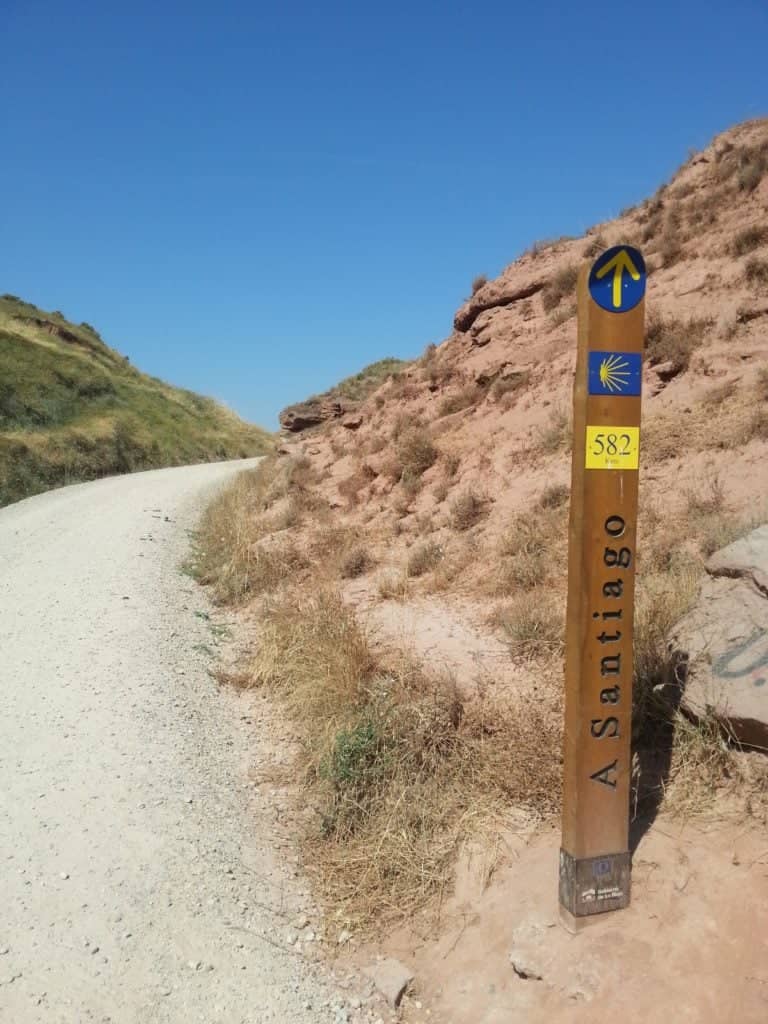 Final Remarks on Walking the Camino
Camino de Santiago is the budget traveler's destination of choice.
The fact that it's a walking holiday means you won't be spending any money on transportation.
You can find affordable accommodation at every point along the path, thanks to albergues.
And you can eat for cheap, thanks to a wealth of restaurants, bars, and cafes along the way.
So tighten your shoelaces, and follow in the footsteps of pilgrims of old.
Anna writes for Camino Adventures where you can learn more about walking the Camino de Santiago in Spain.
Planning a trip? Go Backpacking recommends: