My love for food knows no bounds, and I'm comfortable admitting that Japanese food is my favorite cuisine on the planet.
Truthfully, It's not even close. So, when I was searching for the best food in the Chubu region, you can be sure that my search was thorough.
When I visited the Chubu region of Japan not so long ago, I certainly had goals of visiting castles, appreciating the beauty of Japanese nature, and experiencing shrines, but it was the food that I really had my eye on.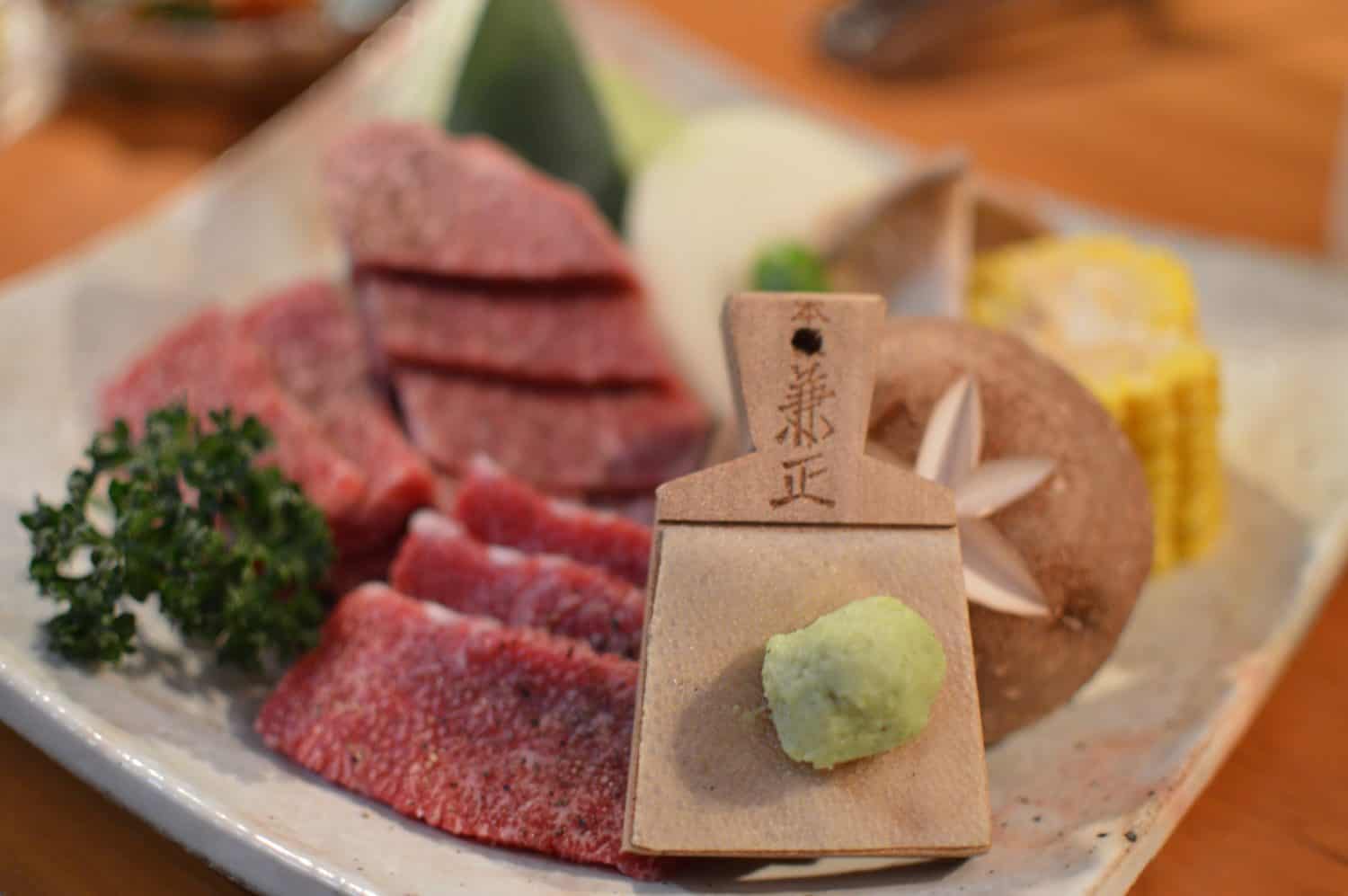 I am, quite literally, banned from several all-you-can-eat Japanese restaurants in my hometown of Toronto.
Spending hours at Japanese restaurants and taking on the menu taught me many things.
For one, your metabolism in your late teens is a gift worth cherishing, but, more importantly, I learned that Japanese food is more than just sushi.
Whenever I mention to people that Japanese food is my favorite cuisine, people always look at me, eyebrow raised, and say something like, "Oh, you love sushi that much?"
The answer is an unquestionable yes, but that's only the tip of the proverbial iceberg when it comes to Japanese cuisine.
This point was repeatedly proven when I was in Chubu. The local specialties are diverse, delicious, and, evidently, worth writing about.
Without further adieu, here are the dishes that I consider to be the best food in the Chubu region of Japan.
The Must-Try Dishes of Japan's Chubu Region
It was hard to narrow down what the absolute best dishes in the Chubu region would be, but here's what I'll say you need to try if you're visiting.
For those who don't know or aren't clear, the Chubu region of Japan is known roughly as the central region of the country and is often called "the heart of Japan."
It consists of major cities such as Nagoya and Nagano, and a slew of smaller cities and towns like Toyota, Toyohashi, Asuke, Ueno, Toba, and so on.
If you haven't been, you need to add it to your bucket list. There's no shortage of sights to see.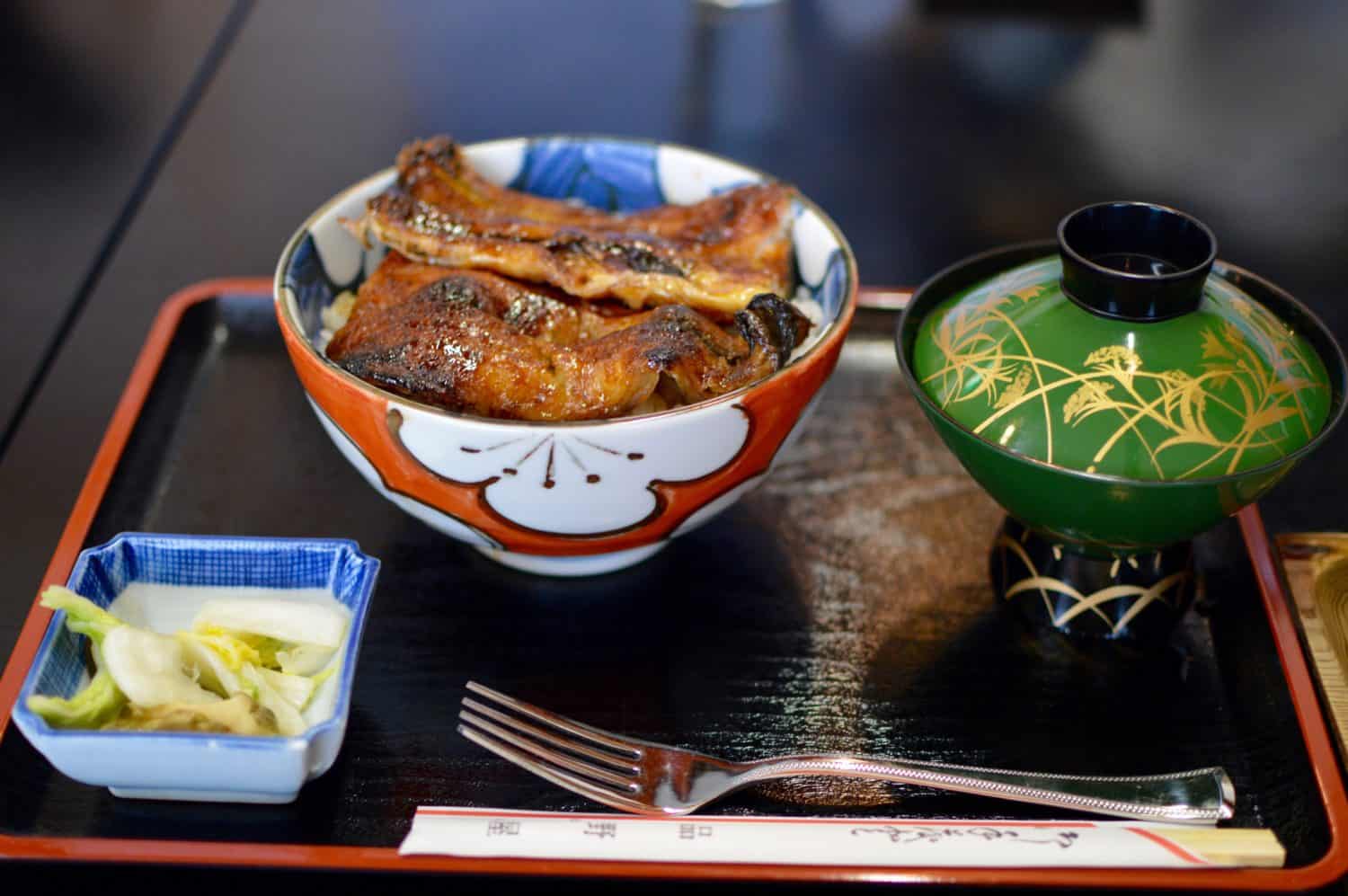 Unagi
Japanese Unagi, which is commonly known as eel, is heavenly when it's prepared correctly.
The Chubu region (and in particular the city of Hamamatsu) is widely considered to have the best eel in the country, and the best idea of how to prepare it.
When I had the opportunity to try some for myself, it was over a bed of rice.
The eel, or unagi, was basking in a semi-sweet teriyaki-style glaze that was just ideal. It went perfectly with the fluffy, steaming rice underneath it.
Beyond just its flavor properties, it's also very healthy for you. In the recently released list from the BBC, eel ranked 56 in the world's top 100 nutritious foods.
If you haven't tried eel or are weirded out about by the slithery motions of the oft-misunderstood creature, I'd tell you to look past all that.
All that to say, Unagi is scrumptious, and the Chubu region is the place to try it. It's some of the best food in the Chubu region, hands down.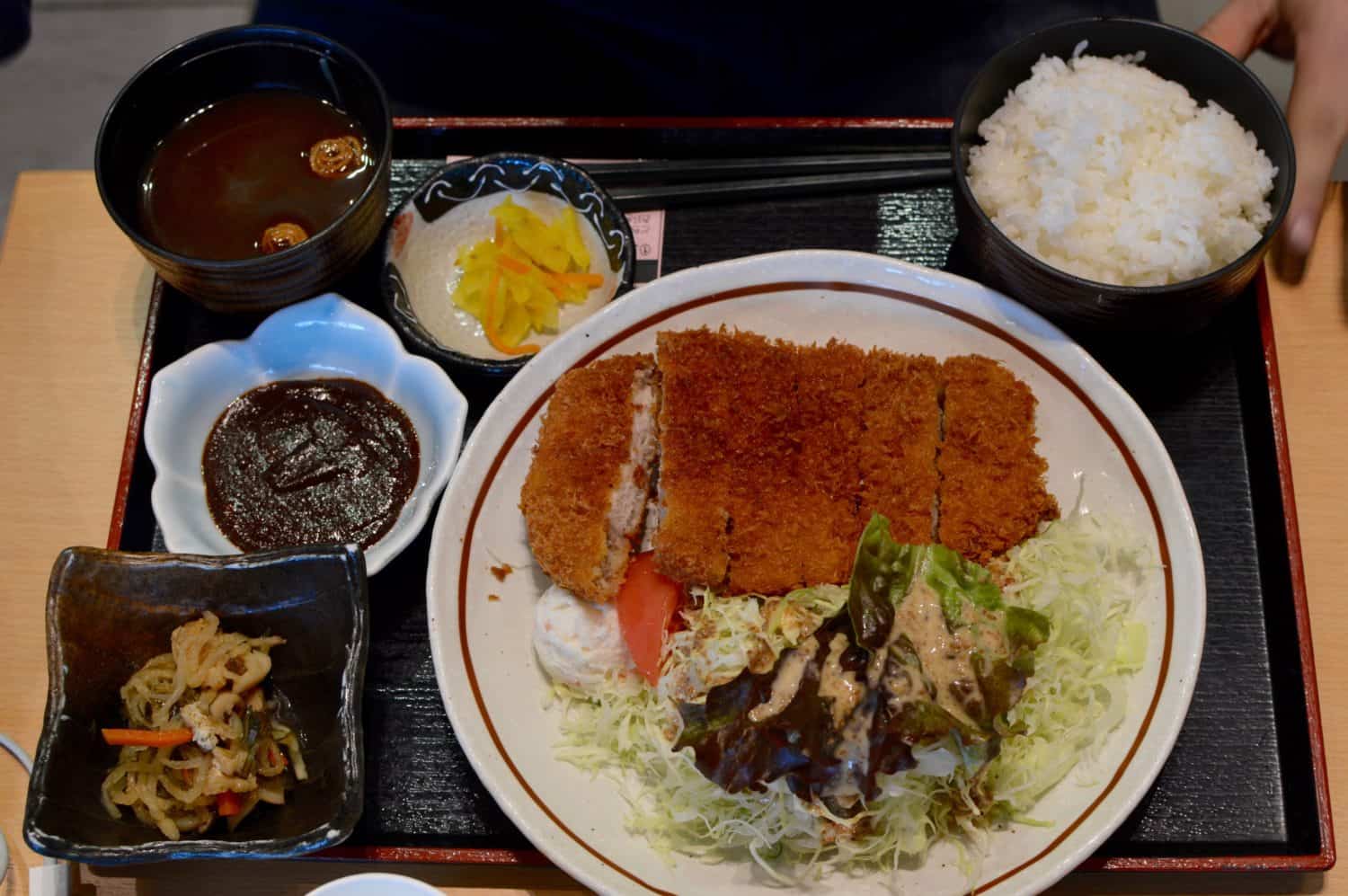 Miso-katsu
So, what is miso-katsu? Well, it's a variation on a Japanese classic. It's this small variation that, in my opinion, adds miso-katsu onto the "best food in Chubu" list.
Tonkatsu is the dish on which this is based. Tonkatsu is simply a breaded pork cutlet, but it's one of the most popular dishes in Japan.
It's downright ubiquitous and can be found in any city. Miso-katsu, not so much.
Miso-katsu is still breaded pork, but the sauce which is typically poured over the cutlet is a miso-based sauce that makes the dish flavorful.
In the picture above, you can see said sauce just to the left – it's a thick and robust sauce which is worth traveling to Japan's Chubu region for. I'm not exaggerating when I say that.
The dish is said to have been created in Nagoya, but you can find it all over the Chubu region these days.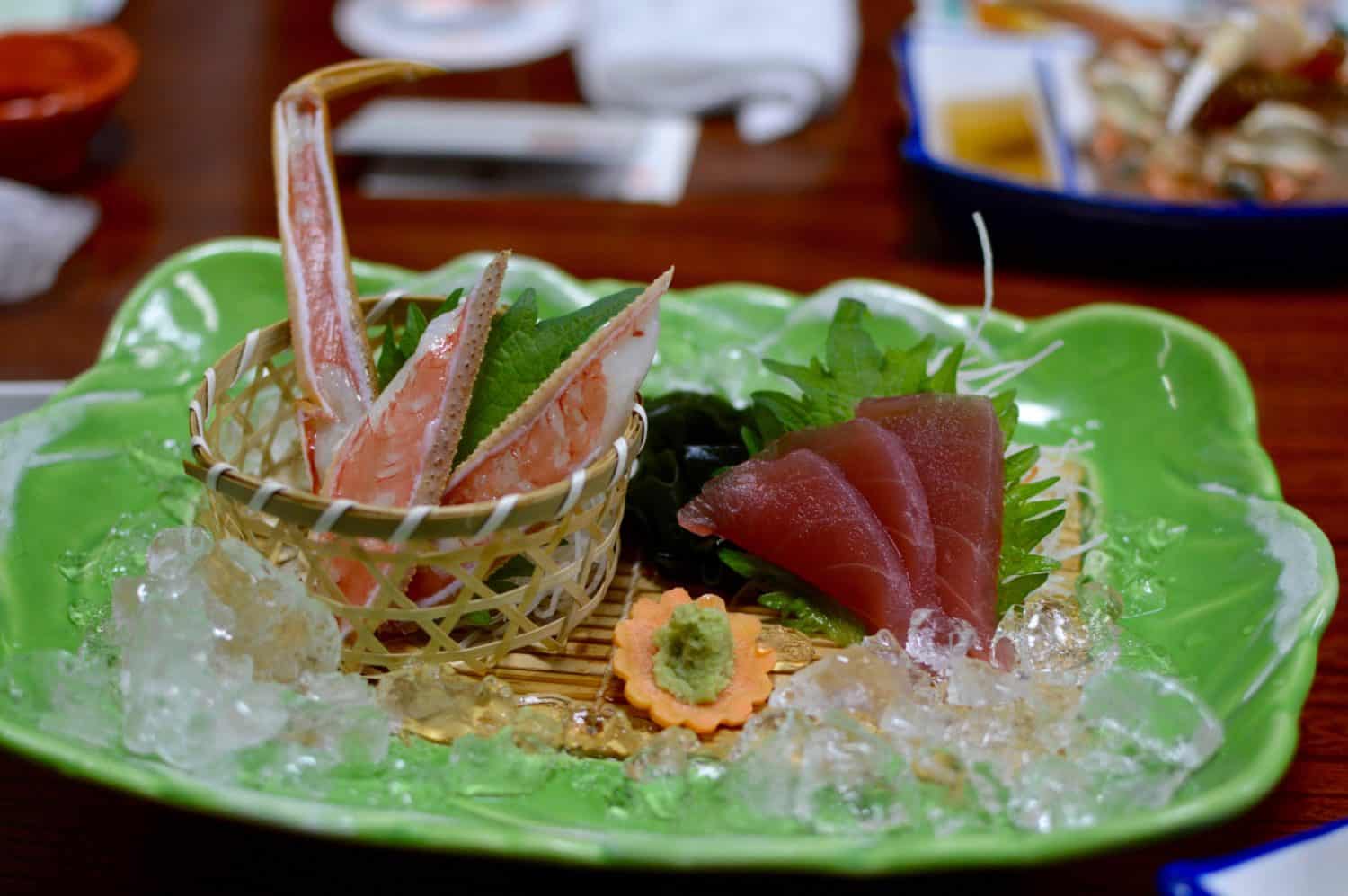 Crab Sashimi
There are many reasons that you should visit the Chubu region, and crab sashimi is one of them.
As you may have gathered, my foray into Japanese food goes pretty deep, but I'd never seen crab sashimi on offer.
I'd tried pretty much all the Japanese fish and shellfish in their raw state, but not crab, so I was pleasantly surprised when I got the opportunity.
If you're a "texture person," this dish may not be for you, but I'd urge you to fight through it. It's marvelous.
The Chubu region is one of the premier places in the country to get your seafood fix, but look beyond the traditional, and go for crab sashimi.
I'd say the best place to get your hands on some would be in Nagoya and specifically a restaurant called Sappora Kani-Ya.
They do things right from start to finish.
While there, I indulged in five different courses of crab delicacies, headlined by the crab sashimi.
So, what are you waiting for? It easily qualifies as some of the best food in the Chubu region.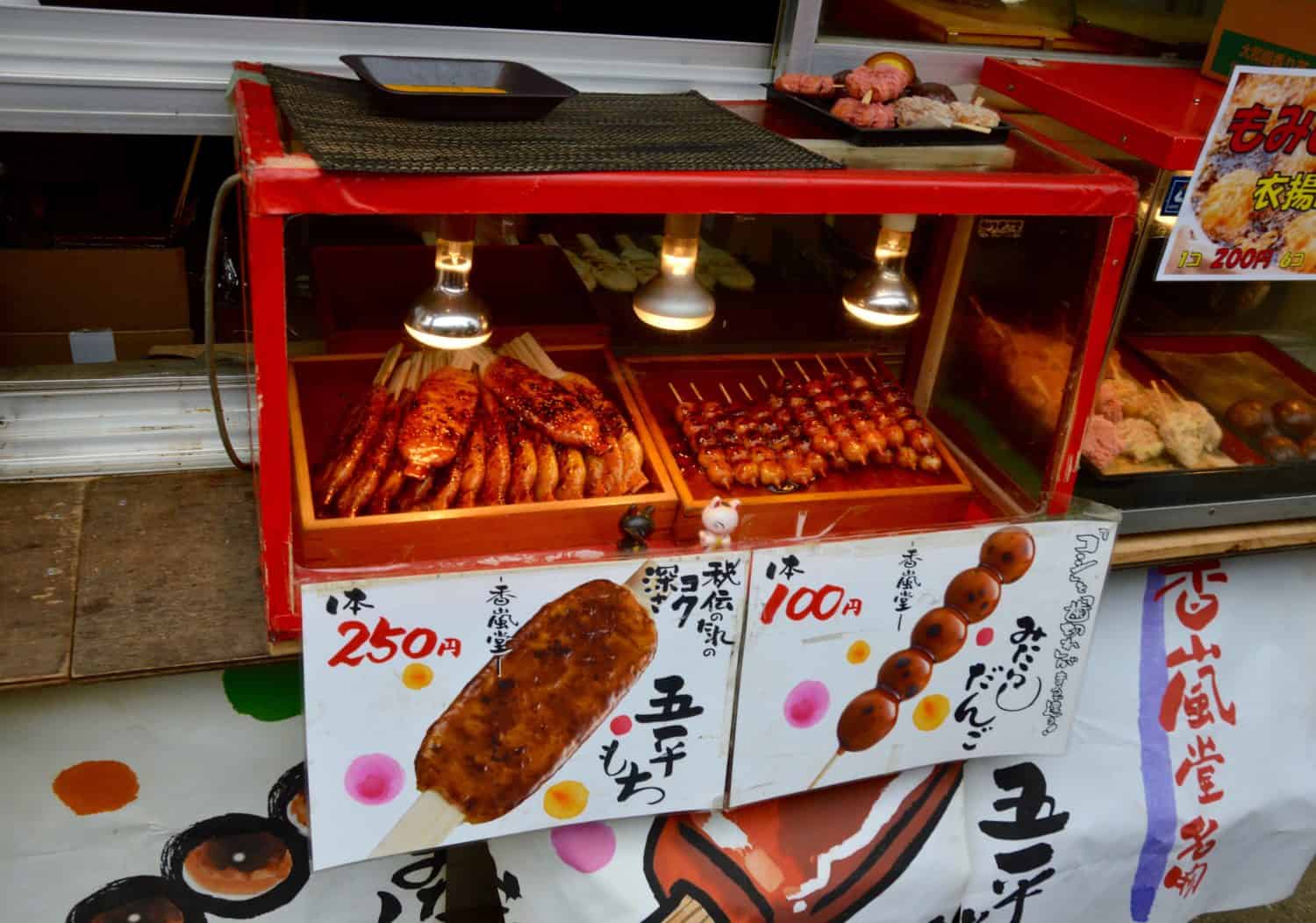 Goheimochi
It isn't the sort of dish where if someone described it to you, your mouth would instantly water but don't discount it.
We're talking about flattened rice cakes, glazed in a delicate coating of miso or soy sauce (which is nice and sweet), then grilled to perfection.
Japanese street food comes in many forms, and some are hit or miss – but this is an absolute guarantee.
When talking about crab sashimi I noted that the texture might be a hindrance for some, well with this dish, I'd say it's the complete opposite.
The flavor of goheimochi is well and good, but it's also a pleasure to sink your teeth into.
Alright, that might just be me, but the moral of the story is that goheimochi certainly ranks in as some of the best food in the Chubu region!
The Best Food in the Chubu Region (Honorable Mentions)
It's easy to get carried away when you're talking about mouthwatering Japanese dishes.
I've mentioned four dishes that warmed my heart, but I'd be remiss to not share a few more, if only briefly.
Oyaki – A dumpling from Nagano often stuffed with vegetables and healthy amounts of soy and miso.
Oysters – Especially as you get closer to Toba and Osatusu, the oysters are to die for.
Red Miso Soup – It's basically white miso, but with more soybeans and fermented a little longer. It's unique and well worth trying!
Yakisabazuchi – Think mackerel sushi, but even fresher than you thought possible.
Gifu – Also known as ayu, this fish is widely considered to be the sweetest fish around. It can only be found in the cleanest rivers, so the Chubu region takes great pride in them.
Final Thoughts on the Must Try Food in the Chubu Region
Let's be frank – you're not going to go wrong either way.
That being said, doing my research on what was available food-wise before landing allowed me to seek out a more enriching experience.
I was asking for miso-katsu when the folks I was with were asking how we would even get from the airport.
I'm all about traveling with intention because you may as well make the most of every minute, and food, for me, is a big part of that.
So, let us hope this article serves you well in your endeavors. In this region of the world, every bite is a blessing.
______
My trip was hosted in partnership with Go Backpacking and the local government of Japan. All opinions are my own.
I'm Christopher Mitchell, a Canadian freelance writer, travel blogger, photographer and podcaster. I've had the pleasure of visiting over 75 countries, and sharing my tips and experiences with readers is what I'm all about. You can find more of his writing at travelingmitch
Planning a trip? Go Backpacking recommends: