Over sixteen mountain ranges and plateaus with elevations up to 14,440 feet make up the magnificent state of Colorado.
There is no better destination than Colorado, when it is time to escape your concrete jungle.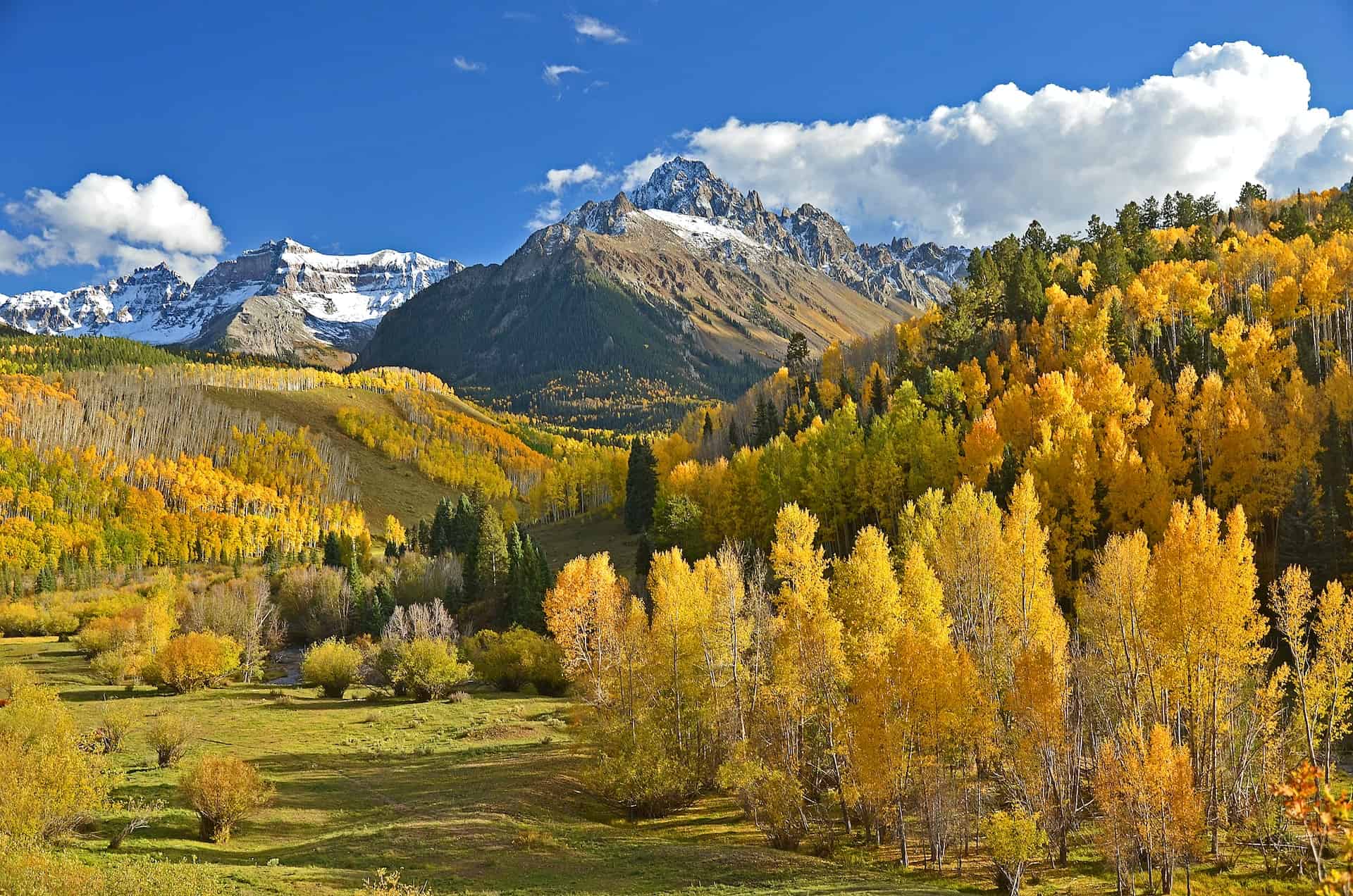 Colorado is the King of camping and adventure if you want endless off-roading, record-setting fishing opportunities, or scenery unlike any other.
Every type of camping imaginable is available at the 148 campgrounds dotted throughout the Rocky Mountain Ranges of Colorado.
Tent camping, backpacking, canoeing, and dispersing are tiny parts of the adventure.
Colorado has a specific language for camping and RVing in its state. It'd be wise to familiarize yourself with the rules and regulations before your trip.
Must-Have Camping Gear
If you'll be pulling an RV, it is always a good idea to double-check pantries, cabinets, and tanks to ensure everything is up to snuff.
Colorado camping can be a wonderful experience or a nightmare if you and your group are unprepared.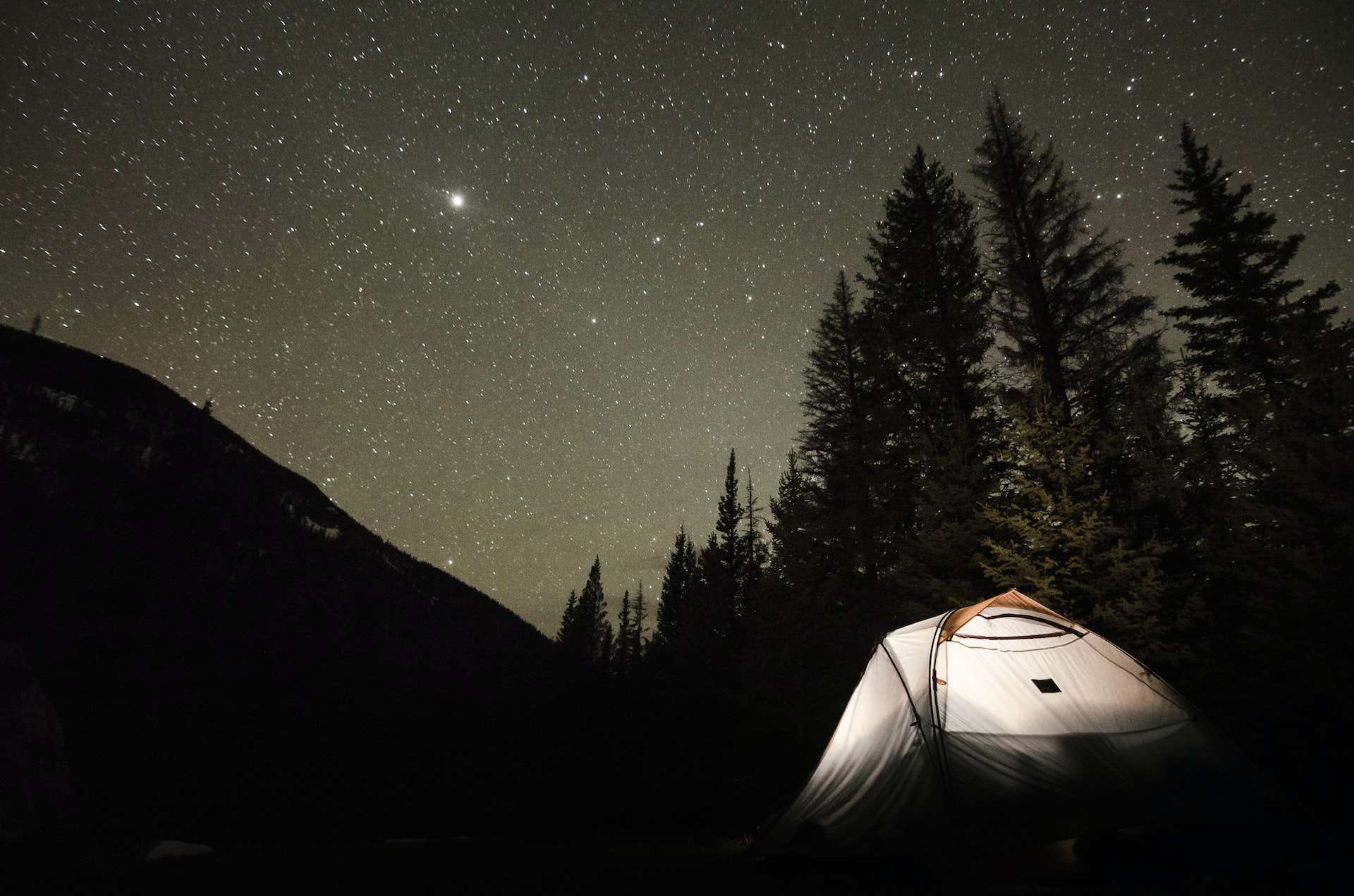 Tents
Tents are one of those items that depend entirely on your camping party's circumstances.
If a family travels in an RV, tents may or may not be necessary unless someone wants to sleep under the stars.
However, if two or three hearty souls want to trek to the top of a Colorado mountain range, a sturdy tent is not only necessary, it may keep you alive.
Choosing a Tent
How many people are in your party? If there are six, will you sleep two or three in a tent? Does someone in the party need more elbow room for a good night's sleep? What about children and pets?
Seasonality is an important factor. Is your camping party heading out during the three relatively mild seasons, spring, summer, or fall?
1. Mild seasonal tents have ample mesh panels and can withstand downpours and light snow.
2. Extended-season tents are designed for early spring and late fall when temperatures and weather can be harsher but not extreme. These tents have fewer mesh panels and sturdier frame construction.
3. Single-season tents are built for extremes, engineered to offer refuge while withstanding fierce winds and substantial snow.
10 Features to Consider
Dome or cabin style
Floor length and peak height
Tent doors and poles
Rainfly and vestibules
Ventilation
Interior loops, pockets, and Guyout Loops
Ventilation
Tent, door, and floor materials
Gear loft
Footprint
Related: A Night Alone in the Colorado Wilderness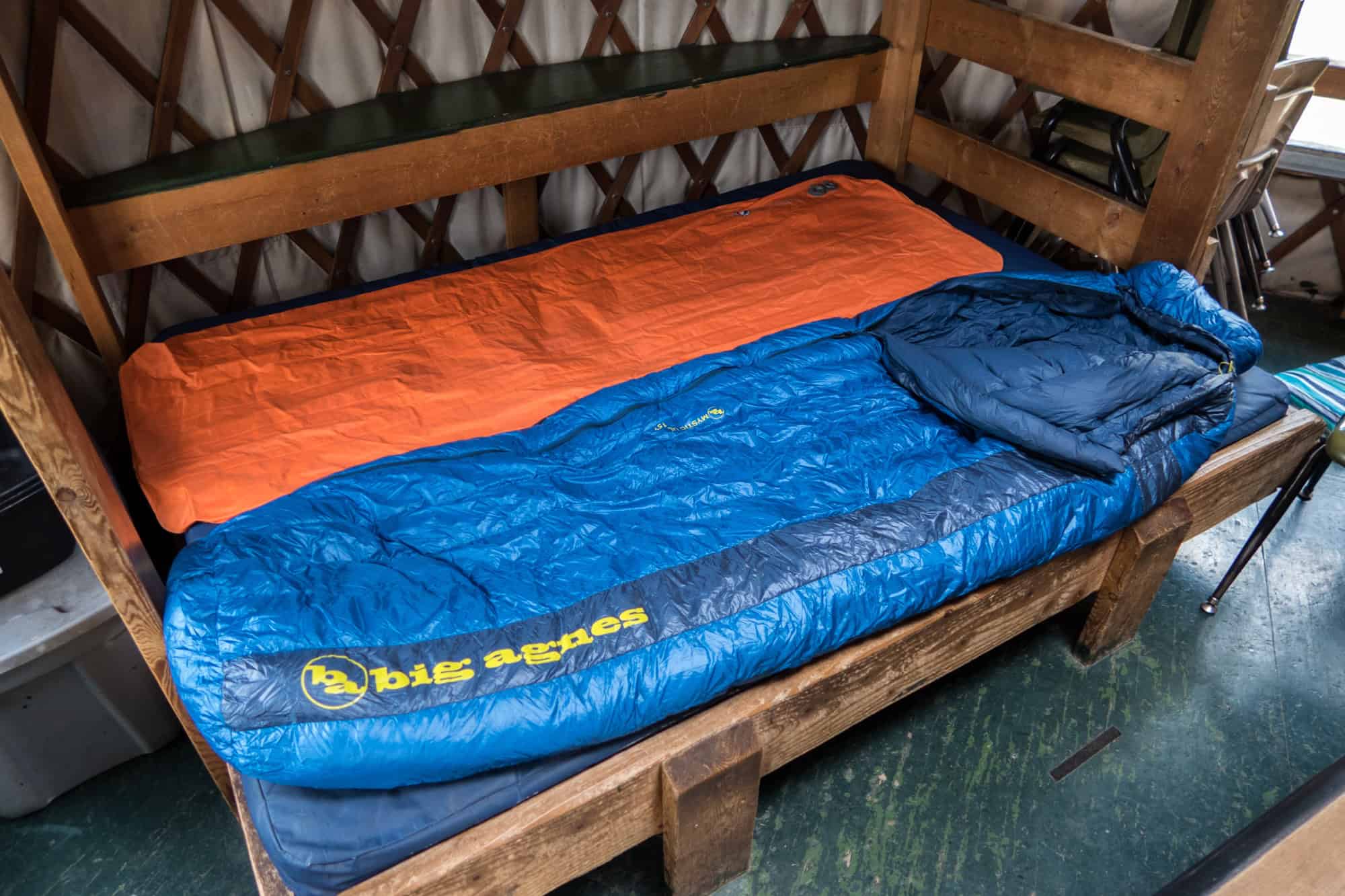 Sleeping Bags
Sleeping bags are the same as tents when deciding what gear is essential. The answer is the same as above; it depends on the type of camping and where you'll be.
Here are some key features to consider:
Temperature rating, the bag you choose should have a rating lower than the lowest temperature you expect to encounter on your trip.
Weight, the cut, and the bag's insulation are vital factors. Choose a bag comparable to the temperature R rating.
Insulation, a pivotal factor to consider, is the choice of down or synthetic, each with its pros and cons.
Extras, always look to the little things that improve your sleeping experiences, such as adjustments, stash pockets, and compatibility with your camping gear.
Backpacks
Packs and backpacks are one of those items that you and your group can always find a need for.
A full-featured backpack may not be necessary, but a small pack with many pockets is essential for a side trip to a beautiful waterfall.
Drago Tracker efficiently carries your gear on short day trips or overnight with its great internal organization pockets. It is made from durable 600 Denier fabric in a natural green color.
The Tracker offers breathable straps, quick-release buckles, and a back-relief panel for comfort. Drago's Tracker provides the ideal balance of capacity and transport.
Insight Outdoors Traveler duffle bags are among the most efficient and popular bags. The Traveler is a spacious, stackable gear bag with detachable straps designed for easy travel.
Use the Traveler for any ATV or hiking day trip; it is tough enough for the most demanding camping or survival trip.
Vertx Ready Pack, a gray backpack with a sienna accent, is the perfect pack for those shopping trips to the flea market. Plenty of pockets inside and out make this pack one of the best values of the Vertx Line.
Related: How to Enjoy Fall Foliage in the U.S.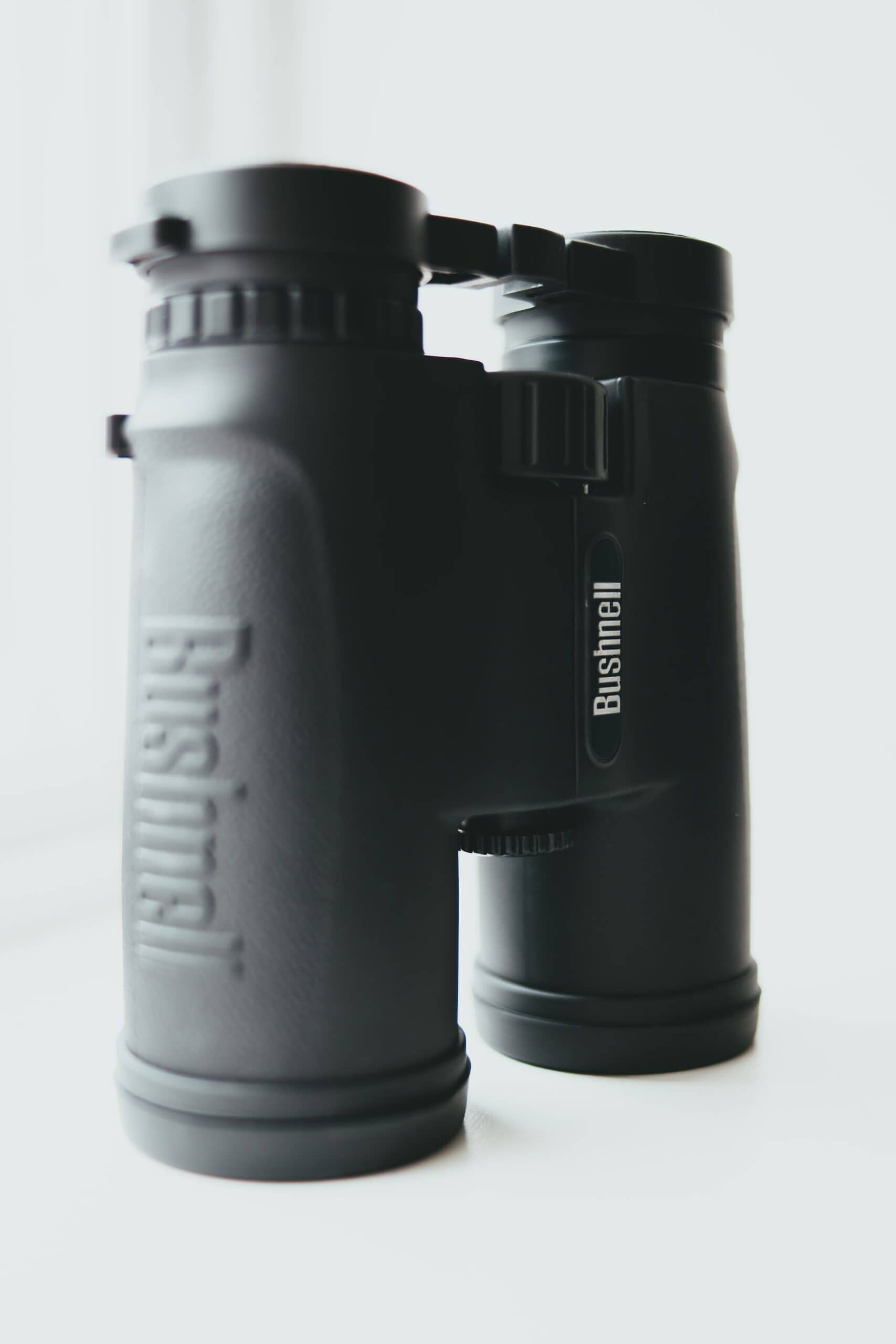 Binoculars
Campers at every stage of experience think of all the essential supplies first and forget about the gear that makes a camping trip unique until it is too late. One of the pieces of equipment that can make a trip come to life is binoculars.
These advanced pieces of optic technology can bring animal sightings to life without putting you or your family in danger.
They are valuable tools for sighting inclement weather when they can make a difference or pull the brilliant night sky closer.
Binoculars should be compact, durable, and lightweight enough to throw into your day pack without any thought.
The binoculars you decide on should provide all the magnificent colors and splendid images you expect to see.
Bushnell Engage DX, these optics combine performance and affordability. The Engage DX features an all-metal chassis with rubber body armor to repel oil, water, dust, and debris.
Bushnell is considered by many to be one of the finest optics companies in the world.
Burris Signature HD, another world-class optics firm, Burris offers a complete line of optic products. The high-end Signature HD provides stunning images and impressive colors with its multi-coated lenses and BAK prisms for edge-to-edge clarity.
The Signature is comfortable to hold with its open bridge design and rubber-armored surface. The Burris is nitrogen-filled for fog and waterproof performance.
Final Word
In-state Colorado campers probably have most of the equipment needed to experience this beautiful region.
Campers arriving from out-of-state should be ready for one of the most memorable adventures they can experience. Preparation is critical in planning a survivalist trip or an RV experience.
Most well-heeled overnighters, hikers, trekkers, or vacationers know the ingredients for a good trip; it's always the little items that make your trip a one-of-a-kind experience.
_____
This story is brought to you in partnership with Hinterland Outfitters.
Planning a trip? Go Backpacking recommends: