Famed for its crystal-clear lagoons, rugged terrains, and palm-lined beaches—Fiji is an excellent place for family holidays.
Enjoy stunning views of the South Pacific while spending quality time with the people you love.
You'll also experience their culture and tradition firsthand while enjoying your time in paradise.
Before booking those tickets and packing your bags, here are eight tips to have a fantastic family holiday in Fiji.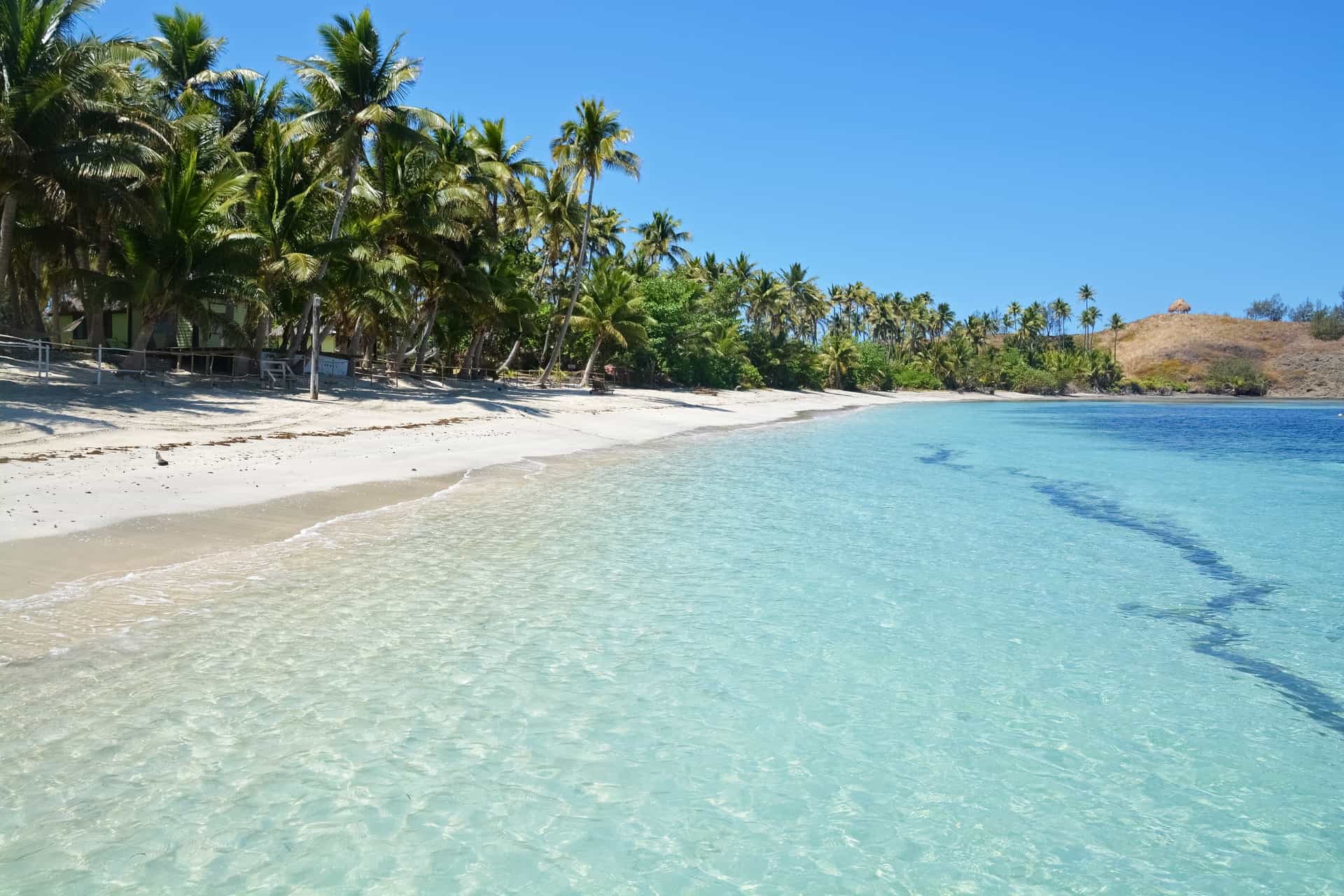 Fiji Travel Planning
1. Plan Your Activities and Choose the Best Time to Go
Find out what activities you wish to do with the family, as most are only available during a specific time of the year.
Thus, it's best to check them before booking tickets and getting accommodation at any resort or hotel.
Keep in mind that the peak seasons are between July and September. Hence, the best time to travel is April, May, June, October, or November when there aren't many people.
You'll have enough time to wander around and spend quality time with your family.
After doing your research, you can book your plane tickets and hotel or resort accommodations. Some websites like Plantation Island Holiday offer plane and hotel packages for your booking convenience.
2. Make a Packing List
Fiji is a tropical country; therefore, it's important to bring clothes suitable for the climate.
Here are a few things you need to pack for your Fiji family holiday:
Clothes and Accessories – Bring swimwear, sunglasses, hats, flip-flops, light cotton shirts, dresses, sandals, sleepwear, and underwear. If your hotel doesn't provide beach towels, pack them.
Personal Care Essentials – Sunscreen, moisturizer, lip balm, toiletries, and a first aid kit are a few of your must-haves.
Travel Documents – Passport, visa (if applicable), boarding ticket, and a driver's license (if you wish to rent a car).
Travel Accessories – Camera (underwater or waterproof), chargers, and a travel adapter.
Kid's Things – Mosquito repellant, diapers, milk formula, baby bottles, and inflatables, to name a few.
And these are some items you need to declare when you arrive in Fiji:
Food – It's okay to bring food, especially for families traveling with small children.
Camping and Sports Gear – It must be free from dirt and soil.
Medicine – Be sure to bring any prescription drugs.
Drones – You'll need to fill out some paperwork.
If you're unsure about an item, it's better to declare it than risk getting fined.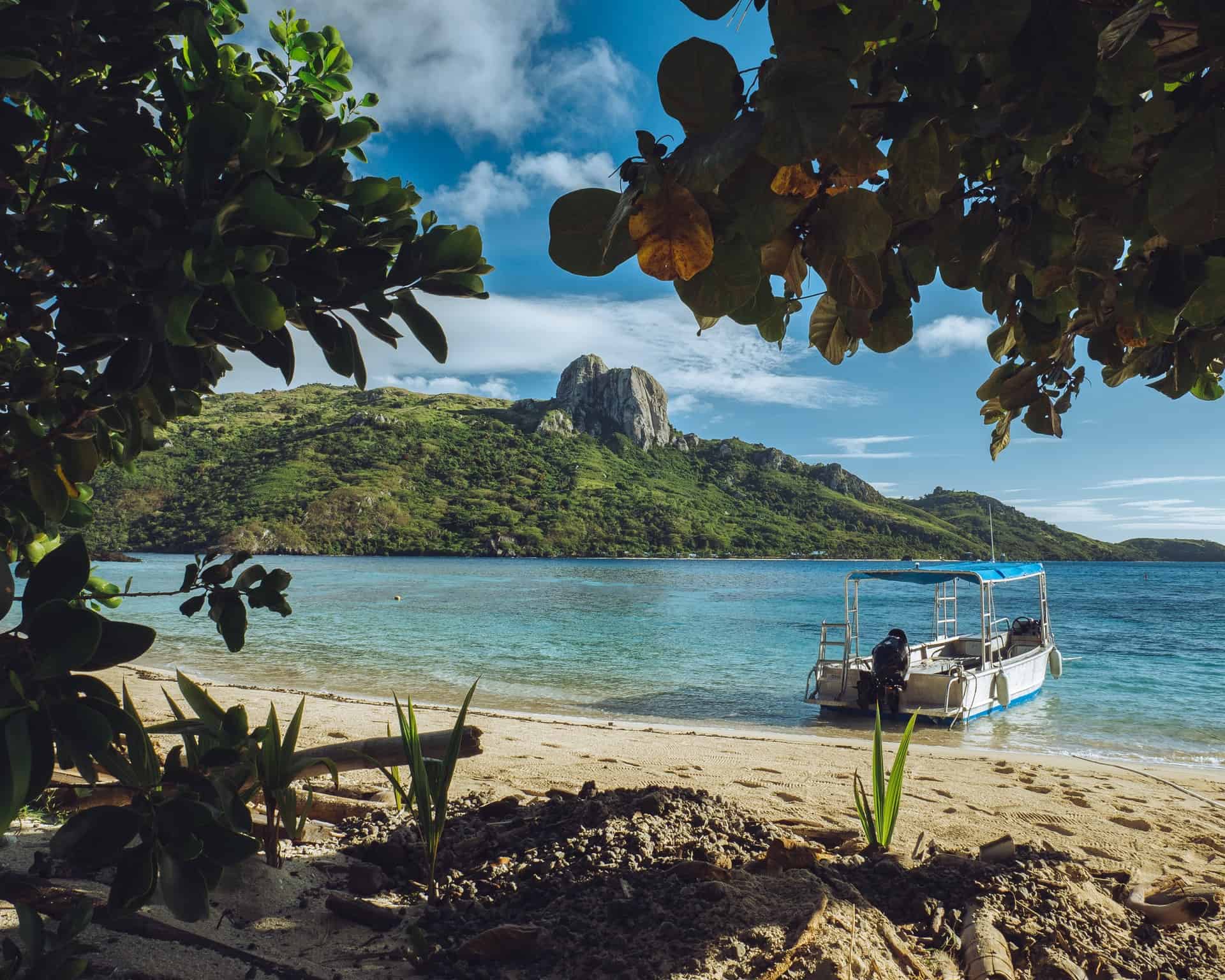 3. Pay in Fijian Dollars, or Use a Credit/Debit Card
Fiji has its own currency; it's called the Fijian dollar. Change your money when you arrive in Fiji for a better conversion rate.
Also, if you bring FJ$10,000 or more, you have to declare it, and you'd need to fill out a border currency reporting form.
Most places like the main cities and resorts accept credit card payments. However, other sites may only take cash. Hence, it's good to have both.
It's important to know that they charge a VAT Value Added Tax of 9% on everyday items.
Visitors staying in the hotels are subject to a 10% Hotel Turnover Tax and an Environment Levy of 6%. Other goods and services may charge tax as well.
In Fiji, tipping is not mandatory because it's not part of their culture. But you can give tips to thank the staff for extra-good experiences or service.
4. Get Used to "Fiji" Time and Embrace Spontaneity
Most locals will remind you to follow "Fiji time." They're very chill with time and don't follow any schedule. They're not keen on being on time, and you won't see any locals rushing.
If you booked a tour for your family holiday in Fiji, don't expect the itinerary to be followed; instead, expect changes in places to see.
And the tour may take longer than initially planned. Don't stress about this—you're on vacation! Enjoy the quieter pace of day-to-day life.
If you're meeting a local, check your expectations as they may run late. You'll eventually get used to it and learn to embrace spontaneity as you stay longer.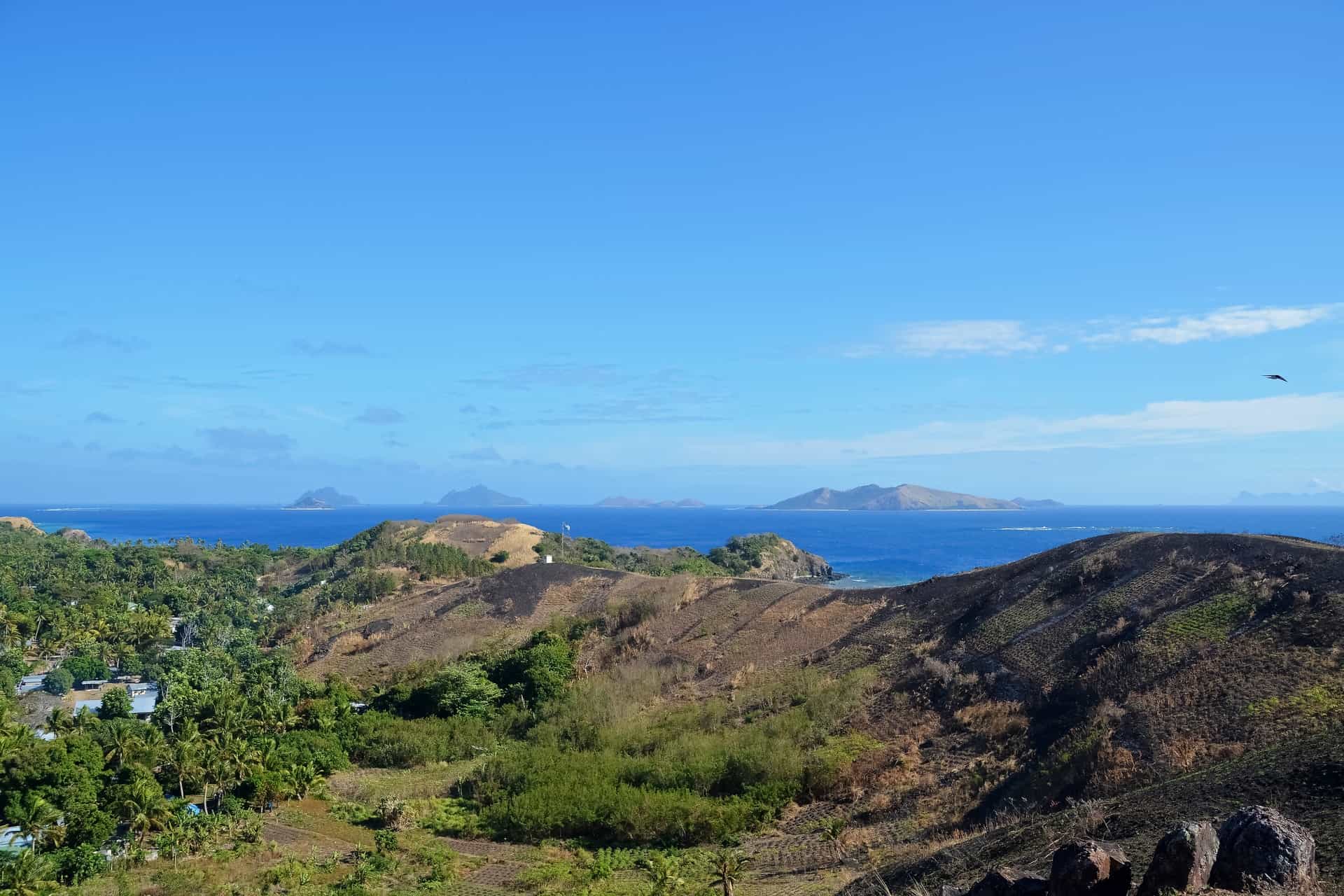 5. Do Something Fun With the Kids
There are so many fun activities you can do with the kids. Go on an adventure: skydiving, whitewater rafting, jet skiing, ziplining, hiking, scuba diving, swimming with the sharks, and more to see marine life.
The kids can also enjoy their time. The resorts are fully equipped to offer exciting and educational activities for children.
6. Explore the Islands and Witness Their Wonders
Fiji is comprised of 333 islands and 540 islets. The main islands are the best place to visit with family. It would be a shame if you only stayed in the resorts. Go out and explore!
Here are some recommended islands to visit:
Viti Levu: This is the adventure capital of Fiji.
Mamanuca Islands: It has some of the world's great diving sites.
Yasawa Islands: Also known as the "Blue Lagoon," famous for its scenic view.
Vanua Levu Island: Location of Fiji's sugar cane production.
Taveuni: If you love nature, this is the perfect place for you as it's known as the "Garden Island."
You can go through some of the islands via cruise ship. Guests can look around and stay on the islands, but passes are required. You can also go sightseeing on a helicopter or a plane.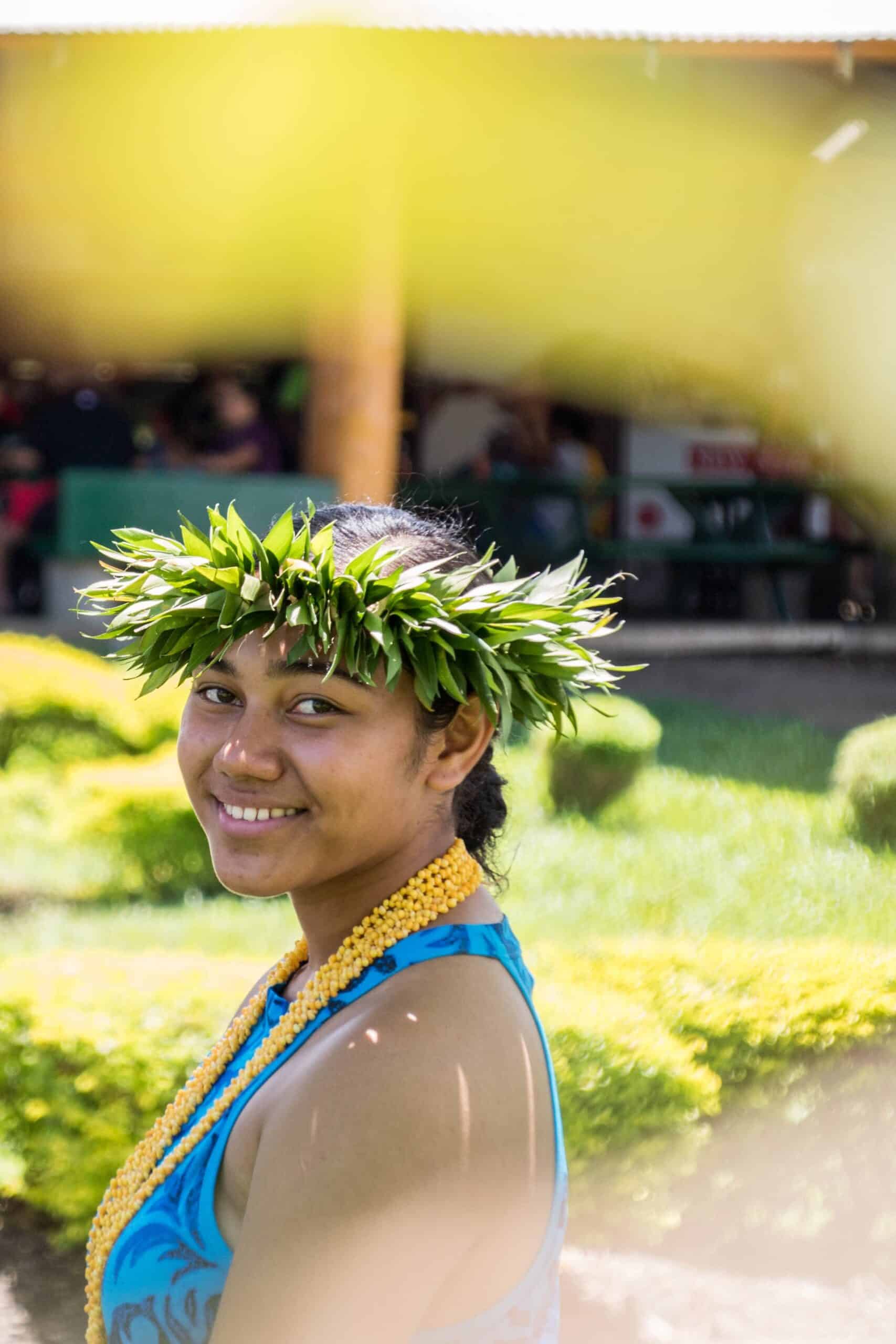 7. Take a Cultural Tour and Experience the Everyday Lives of Locals
After all the adrenaline rush, you want to consider taking a cultural tour with the kids.
Fiji has two cultures, the Indo-Fijians, located in the towns and big cities. This is where you can find some of the most mouthwatering cuisines and get to experience their festivals.
On the other hand, Fijian are in the villages where you can witness the Kava ceremony, fire walking, weaving, traditional cooking, and South Pacific dancing.
It's a great way to immerse yourselves in their traditions and beliefs. Perhaps, you'll learn a few essential words that you can use, which shows you're interested in their culture.
8. Rest on Sundays or Visit a Church
Sundays in Fiji are days of rest and worship for many locals. You're welcome to visit their churches but remember to wear smart casual or appropriate clothing.
Make sure to cover your shoulders and legs. Use the sulu if you have to as a sign of respect for their religion.
***
Whether you prefer basking in the sun for hours, going on an adventure with the kids, or seeing what makes Fiji family holidays different, grab that chance and hop on a plane to this South Pacific paradise.
_______
This story is published in partnership with Hoot Holidays.
Planning a trip? Go Backpacking recommends: