Fresh from my night alone in a wilderness yurt, I made the scenic two-hour drive east from State Forest State Park for a Fort Collins brewery tour.
The second hour of the drive on Route 14 was fun as the highway swerved through the winding Poudre Canyon along the Poudre River, where I would be going fly fishing the following day.
I checked into a private room at the charming and historical Fernweh Inn & Hostel; a former B&B turned hostel.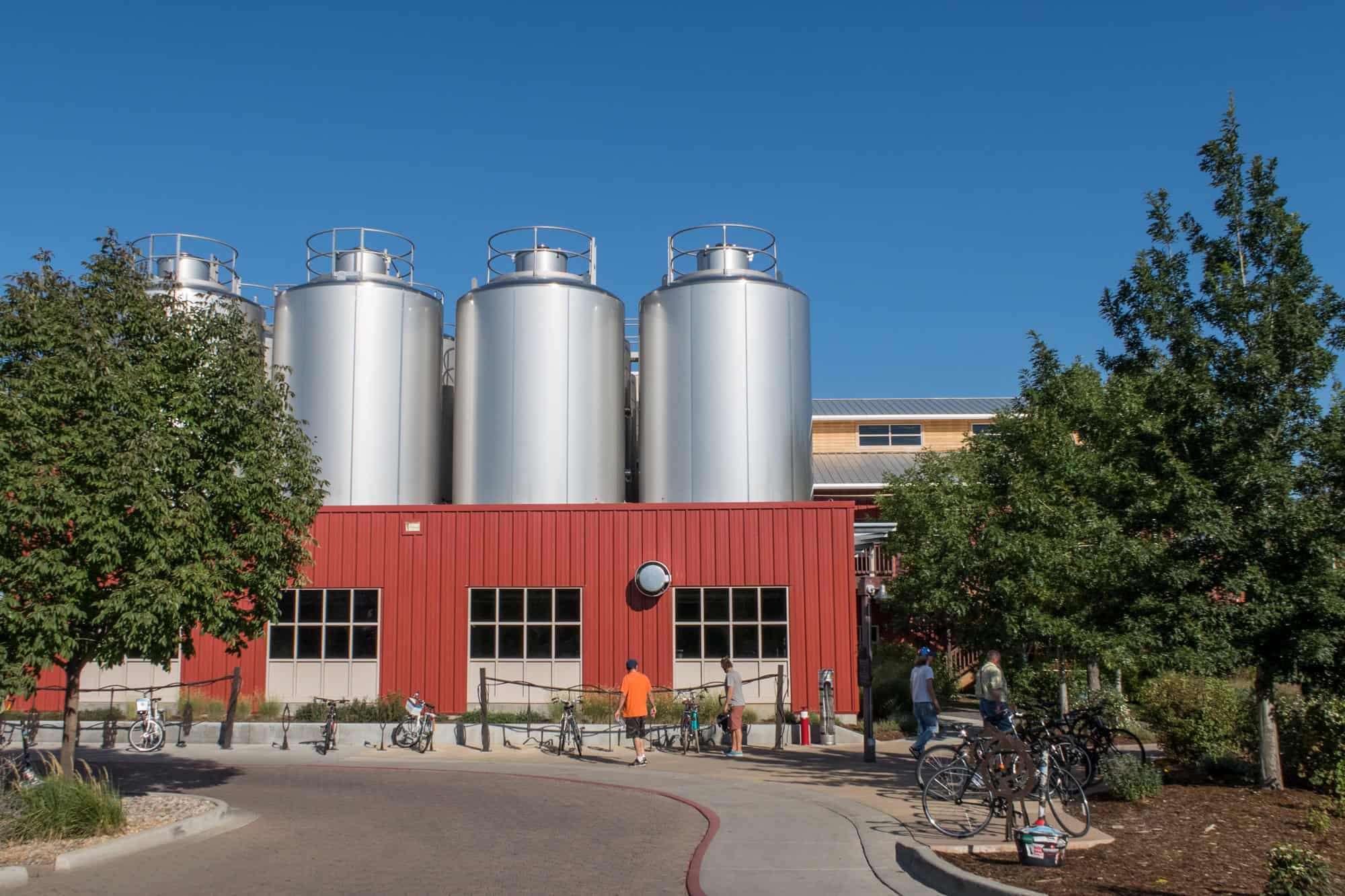 My room featured a queen-size bed, bunk bed, bay window, and an antique tub in the en-suite bathroom. Being in a warm, comfortable house after a night in the yurt felt wonderful.
Once I was settled, I met Kelsey, the vibrant hostel owner, Katy from Visit Fort Collins, and Bob, the owner of Beer and Bike Tours.
After quickly determining what size bike I needed, we took off on an afternoon bicycle brewery tour to visit three of Fort Collin's 21 microbreweries.
Breweries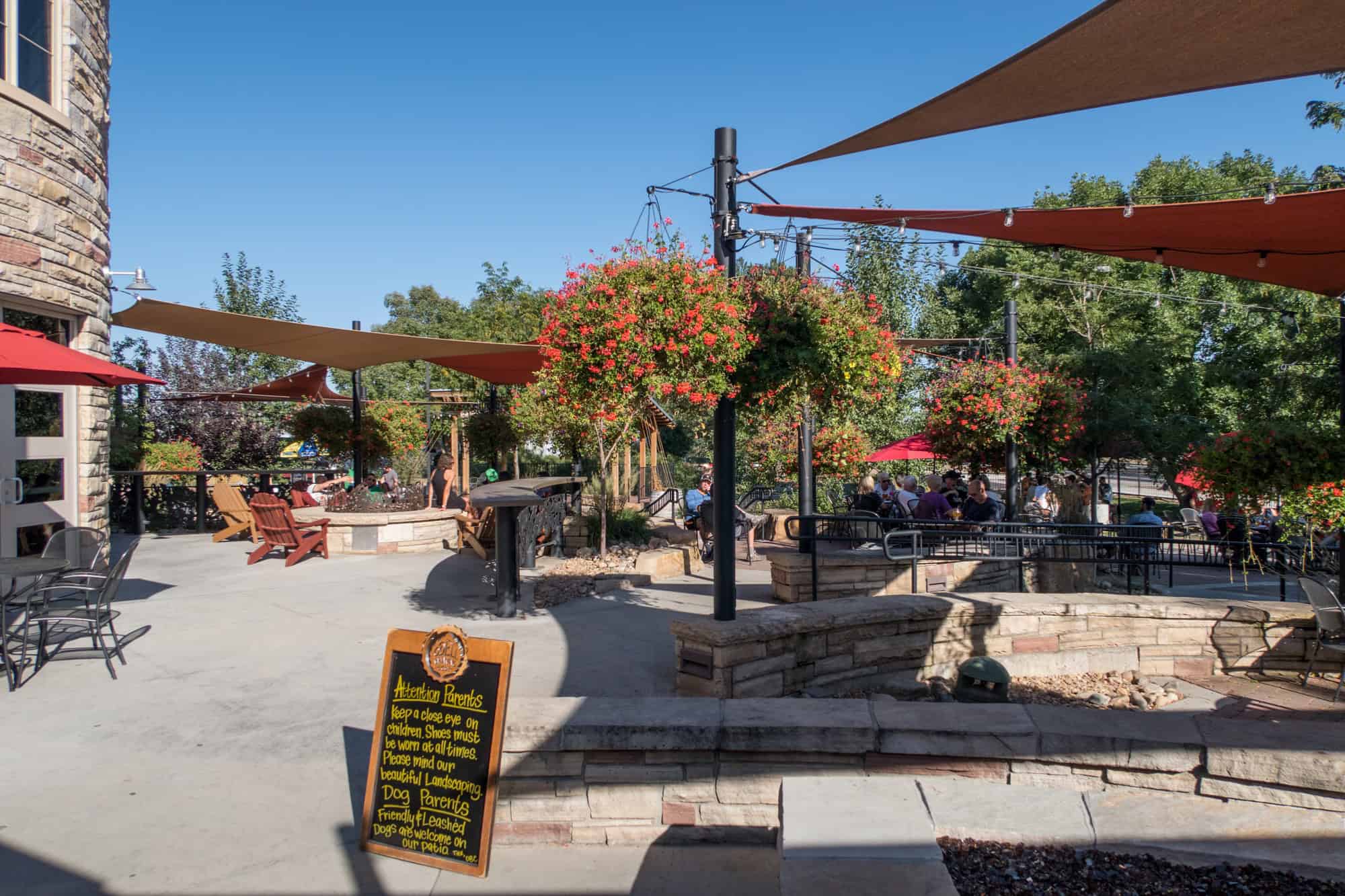 Odell Brewing Co.
It was a leisurely ride from the hostel to our first brewery, Odell Brewing Co., the first craft brewery to open in Fort Collins in 1989. The original brewery was in a 100-year-old grain elevator nearby.
However, when they outgrew it, they built their current facility, which features a spacious indoor tasting room and a gorgeous outdoor beer garden.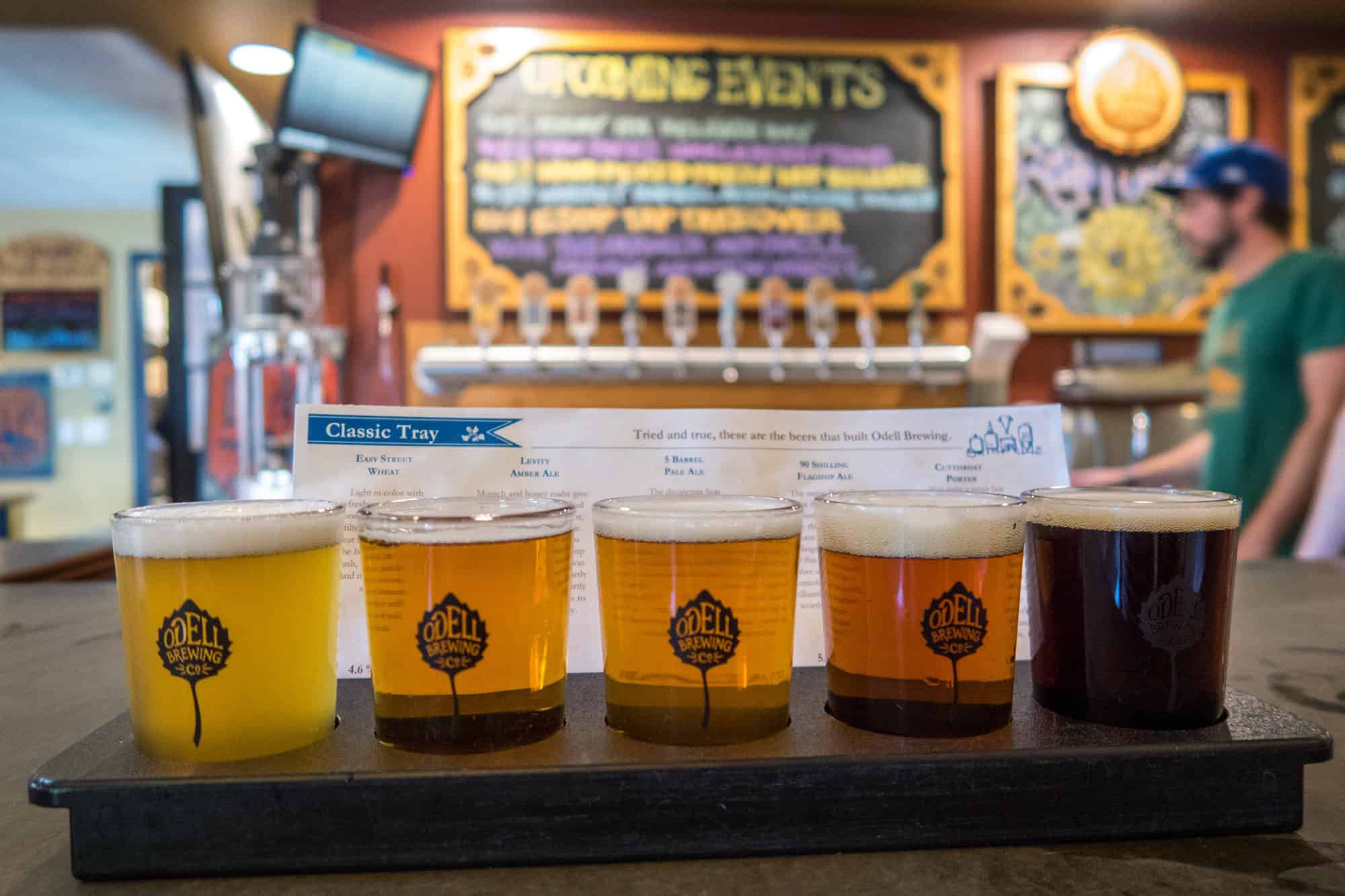 I ordered the Classic beer flight, featuring the beers that helped build Odell Brewing Co. into the USA's 34th largest brewer.
From left to right in the photo above, I tasted their:
Easy Street Wheat
Levity Amber Ale
5 Barrel Pale Ale
90 Shilling Flagship Ale
Cutthroat Porter
I prefer medium to dark beers, so the Flagship Ale and Porter were my favorites.
As we were sipping beers and enjoying the beautiful weather, Katy mentioned that everyone in town enjoys visiting Odell's beer garden. I could see why!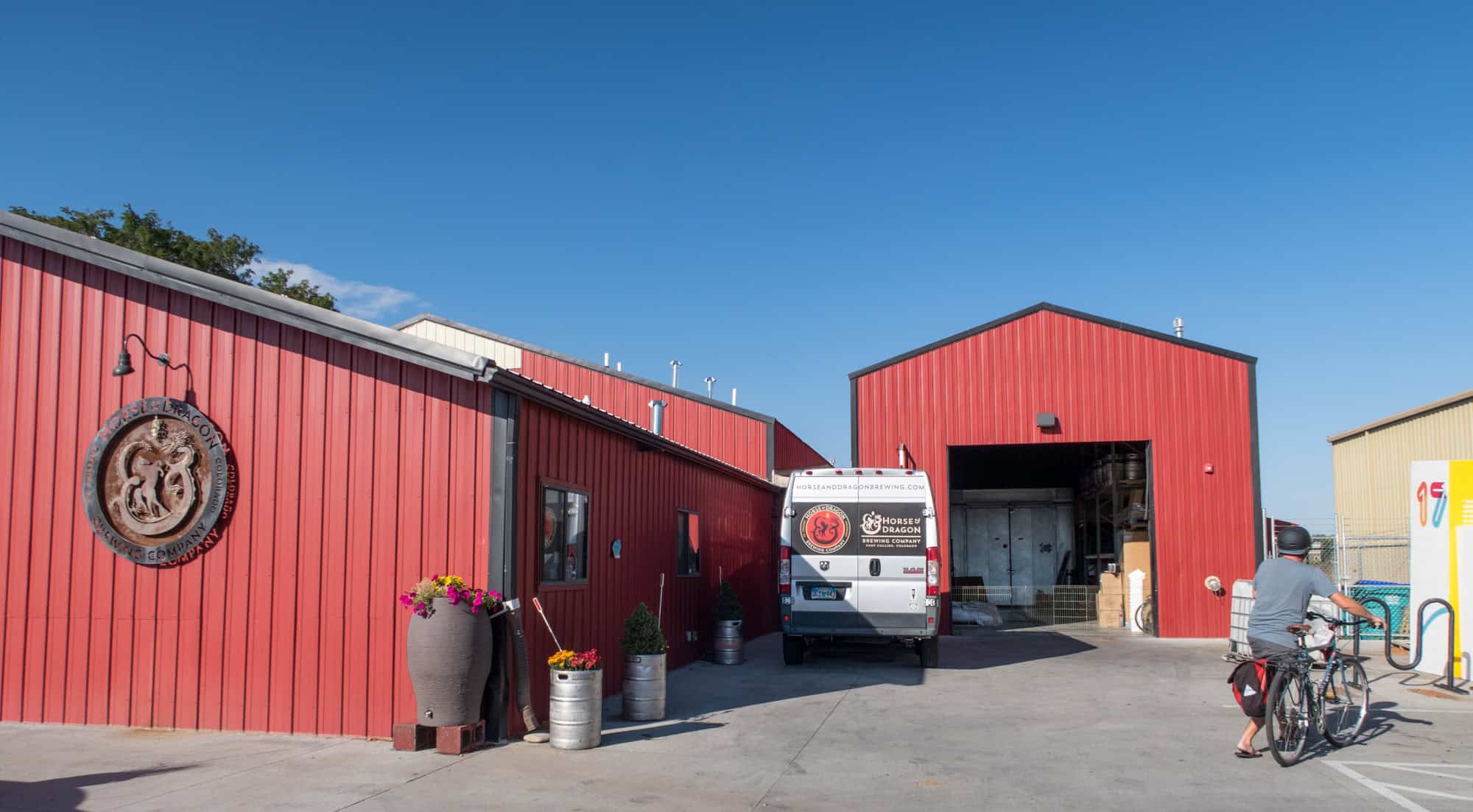 Horse & Dragon Brewing Company
Feeling a slight buzz from my first tasting of the day, we cycled over to the nearby Horse & Dragon Brewing Company.
Opened by husband and wife duo Tim and Carol Cochran in May 2014, it's one of the newer breweries. And they've found an immediate following for their beers.
Carol was at the brewery when we arrived, and we immediately connected over having lived in Colombia (her in Bogota, me in Medellin).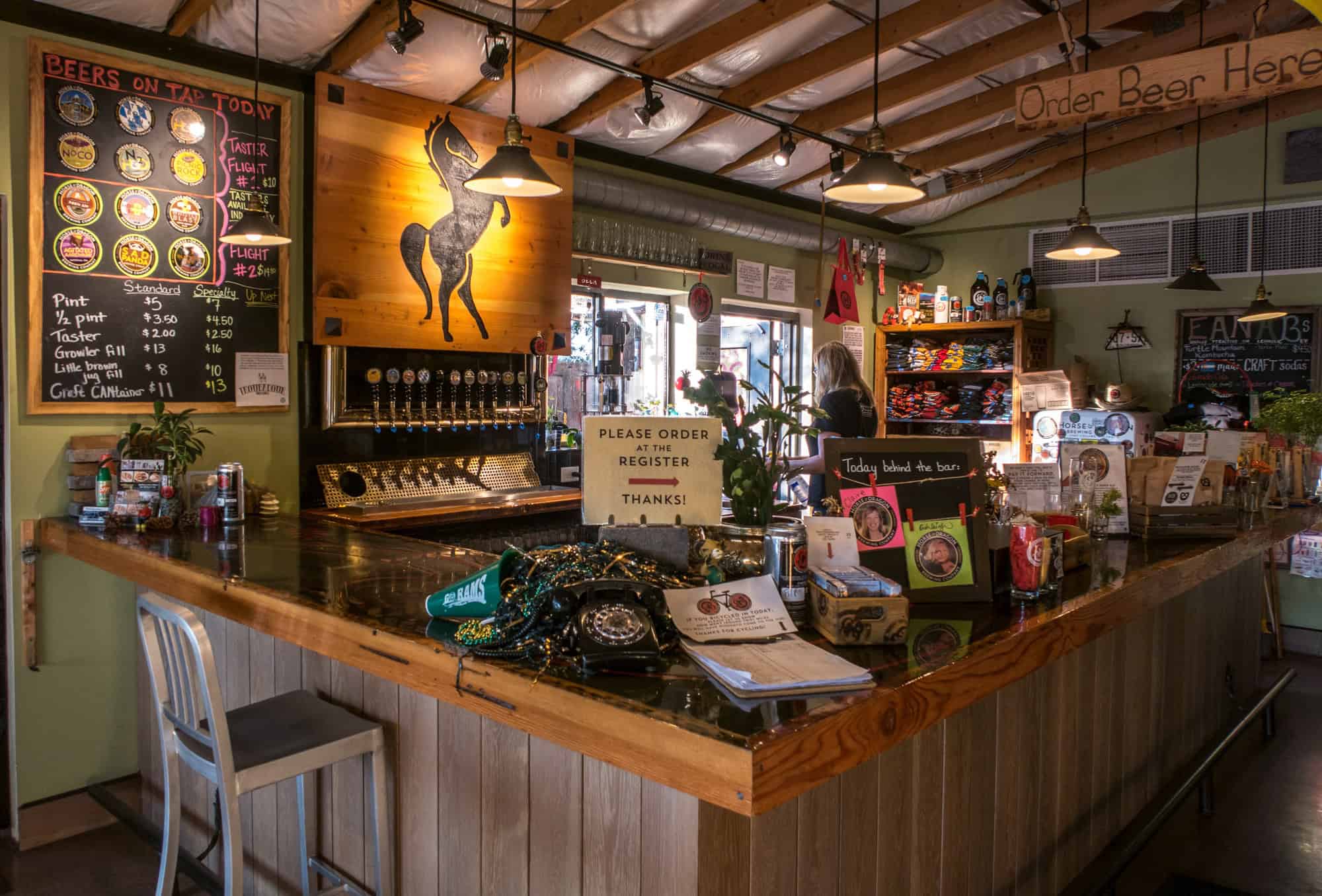 In addition to immediately liking Carol, I loved the tasting room vibe, which felt warm and friendly.
I ordered a six-beer flight, including:
Atta Boy Jon (Marzen)
Old Tom's Rye (dark rye ale)
Whistle Blast (honey brown ale)
Sad Panda (coffee stout)
H&D N2 (stout)
H&D carbonated (dark chocolate stout)
It was quite a lineup! My favorite was the H&D N2 stout, as I preferred the nitrogenated stout vs. carbonated, which would explain why I became an immediate fan of Guinness when I first tried it.
Carol also took the time to give me a quick tour of the brewery. The room where the beer is made was adorned with flags, including Colorado, the USA, and Colombia.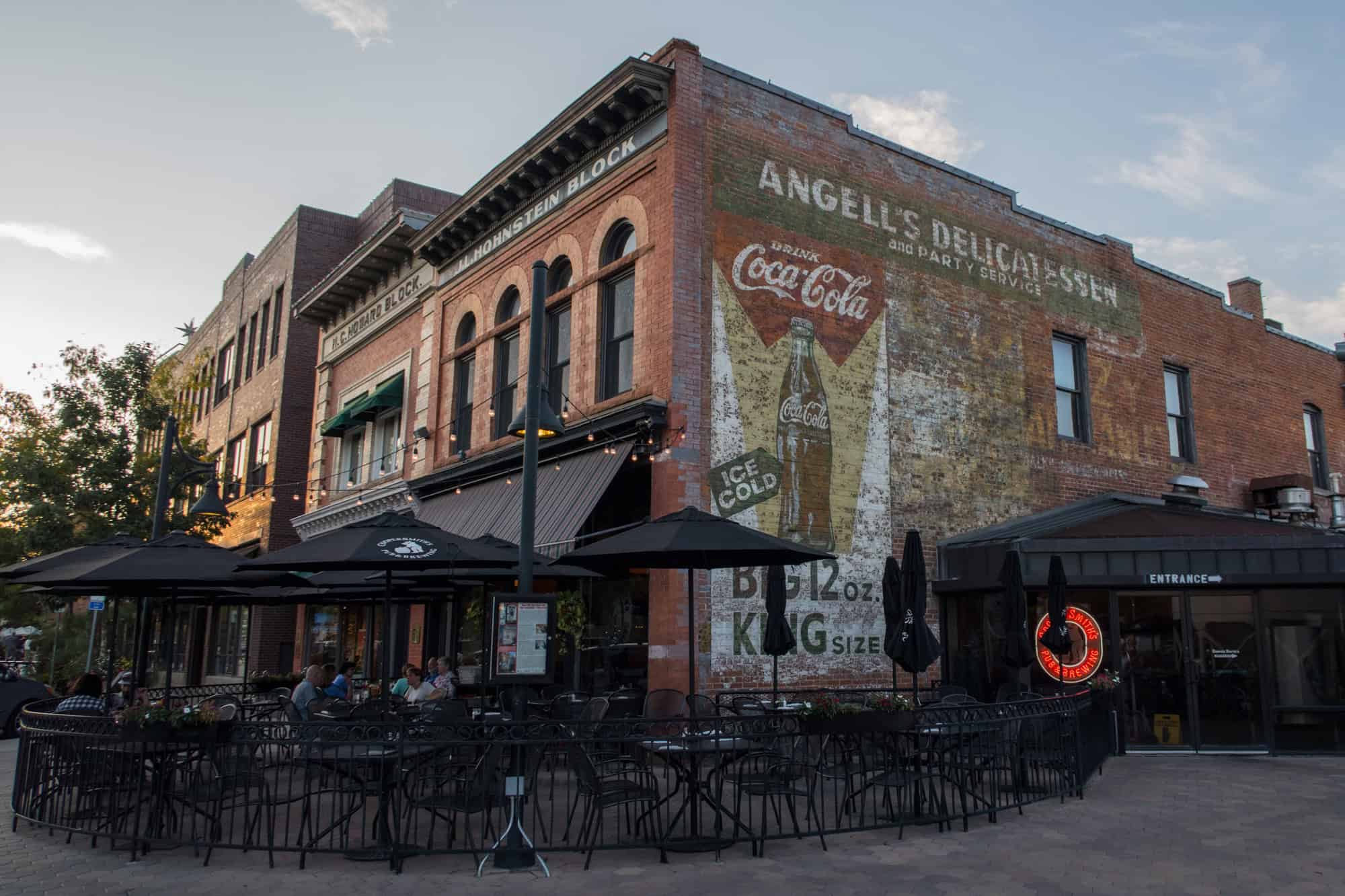 Cooper Smith's Pub & Brewing
As the sun was setting on our boozy afternoon, we made our third and final stop of the Fort Collins brewery tour at Cooper Smith's Pub & Brewery. Like Odell's, Cooper Smith's has been a staple of Fort Collins since 1989.
I tasted a few more local beers before demolishing a much-needed Baja burger topped with goat cheese, poblano pico, guacamole, and chipotle sauce with sweet potato fries.
It was as delicious as it sounds, the perfect way to end my first afternoon in Fort Collins.
Related: Famous Breweries Around the World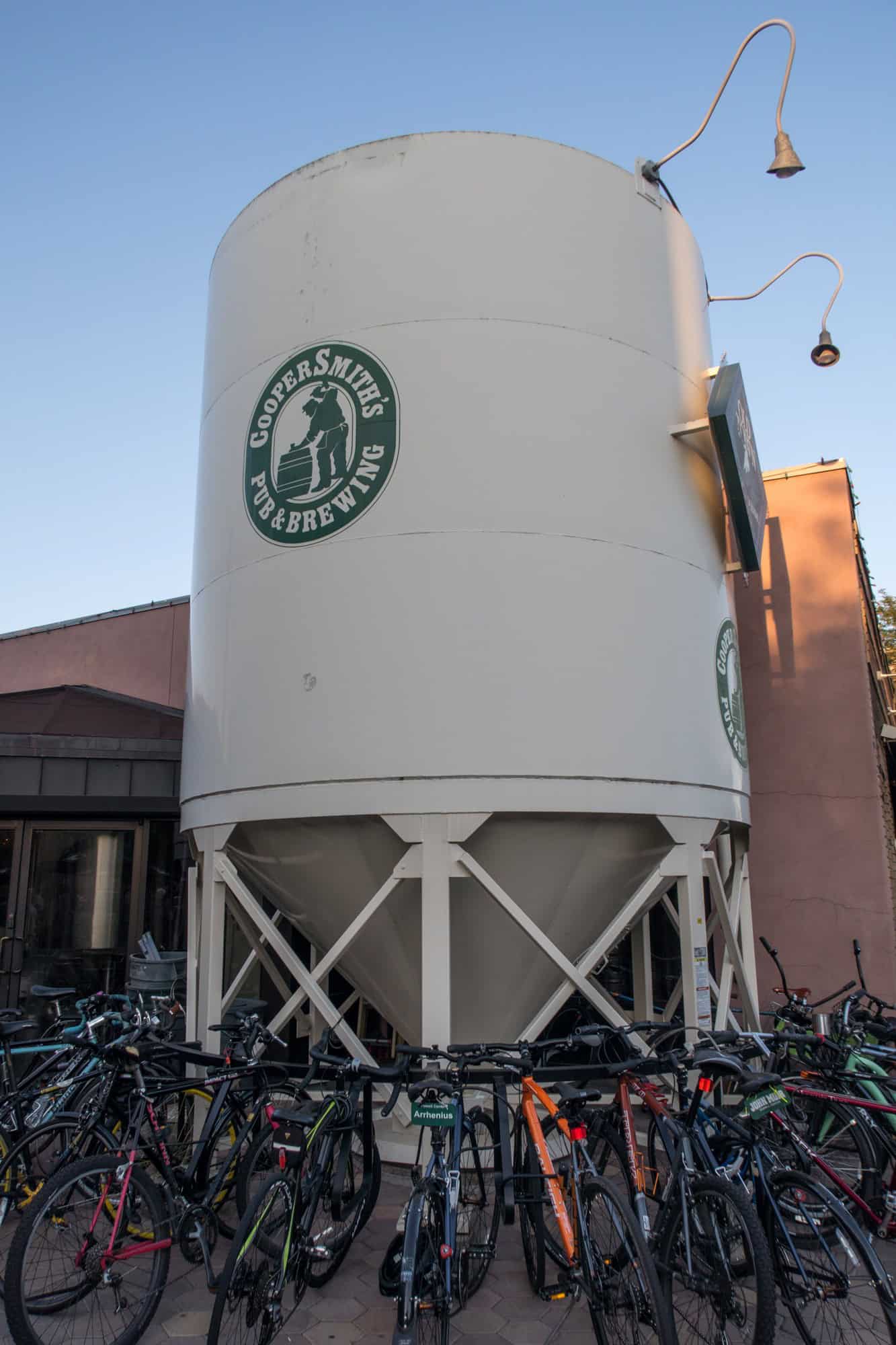 Final Thoughts
Overall, my Fort Collins brew cruise was precisely the experience I was looking for, a fun and leisurely introduction to the city and its craft beer scene.
The tour costs $50 per person on weekdays and $65 per person on the weekends and includes a Raleigh cruiser bike, helmet, lock, local guide, and brewery tours when available.
Participants pay for their beers, helping to ensure they only drink as much as they want.
In addition to Fort Collins, Beer & Bike Tours offers cycling tours across Colorado of varying durations and internationally in Japan and Germany. Plus, they do custom group tours too!
______
My tour was courtesy of Beer & Bike Tours and organized as part of my trip hosted by the Steamboat Springs Chamber Resort Association and Visit Fort Collins.
Dave is the Founder and Editor in Chief of Go Backpacking and Feastio. He's been to 66 countries and lived in Colombia and Peru. Read the full story of how he became a travel blogger.
Planning a trip? Go Backpacking recommends: