If you've been longing to experience the famous Inca ruins of Machu Picchu but wondering whether Peru is safe to visit, this article is for you.
I had the good fortune to return to Peru, one of my favorite countries in South America, in August 2022.
It was my girlfriend's first time, while I've been visiting every other year since 2011, at least until the pandemic hit.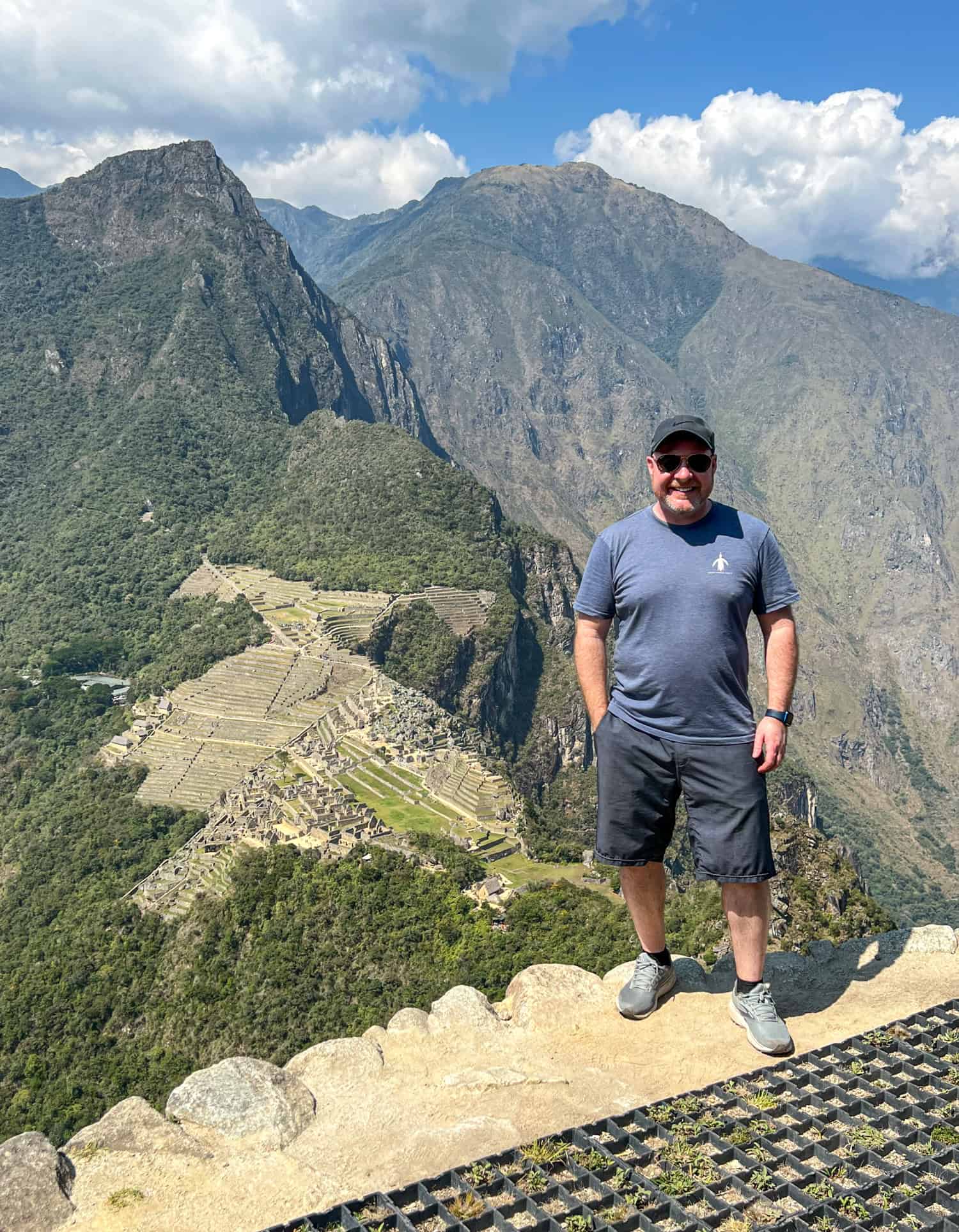 In previous trips, I've backpacked through Peru's northern, central, and southern cities, from the Pacific coast to the snow-capped Andes mountains and lush Amazon jungle.
Of the countries I've visited in South America, including Colombia (where I lived), Ecuador, Bolivia, Chile, Argentina, Uruguay, and Brazil, I consider Peru one of the safest.
I base that on my travel experience and the stories I hear from friends, readers, and other bloggers.
That said, there are always risks involved when you travel. The best way to protect yourself when planning a trip to a new country is to read the advice of travelers like you who've recently been.
Below are steps you can take to experience Peru safely.
How To Stay Safe in Peru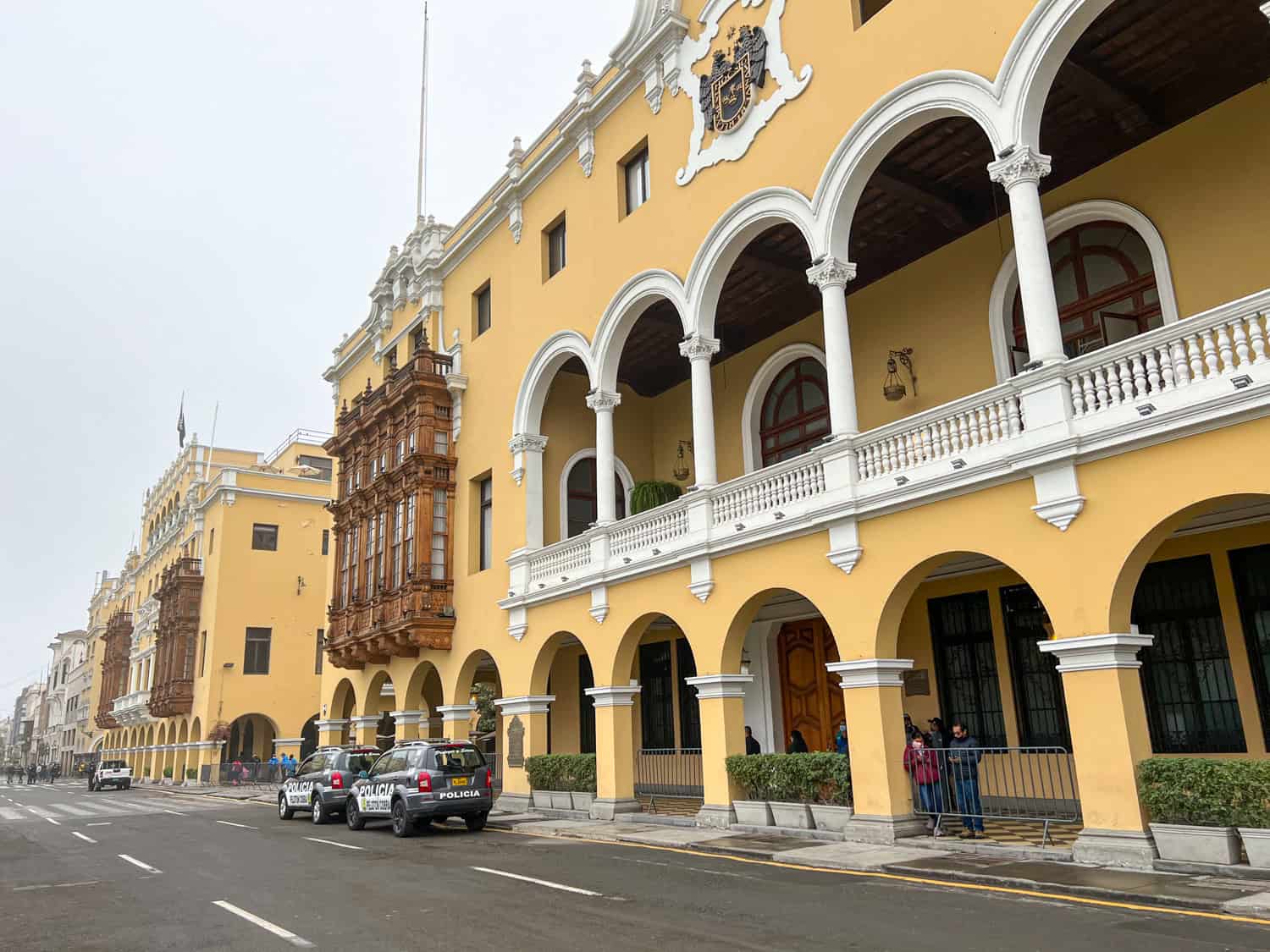 Check government travel advisories.
As part of my pre-trip research, I quickly look at the U.S. Department of State website for the country I'm visiting. However, I long ago learned to take what I see there with a grain of salt.
Often, the warnings are hyperlocal and related to specific towns, border areas, or regions of conflict far from the places most travelers visit.
It can also be helpful to do a quick web search to see if any news from the country is worth keeping in mind.
For example, Peru has been experiencing political turmoil at the presidential level for the last few years (okay, more like 30 years).
But, for the most part, these problems don't impact tourism, which is an important sector of their economy.
Peruvian authorities provide beefed-up security and police presence in popular tourist areas, including the Miraflores, San Isidro, and Barranco neighborhoods in Lima, the historic center of Cusco, and Aguas Calientes (the town closest to Machu Picchu).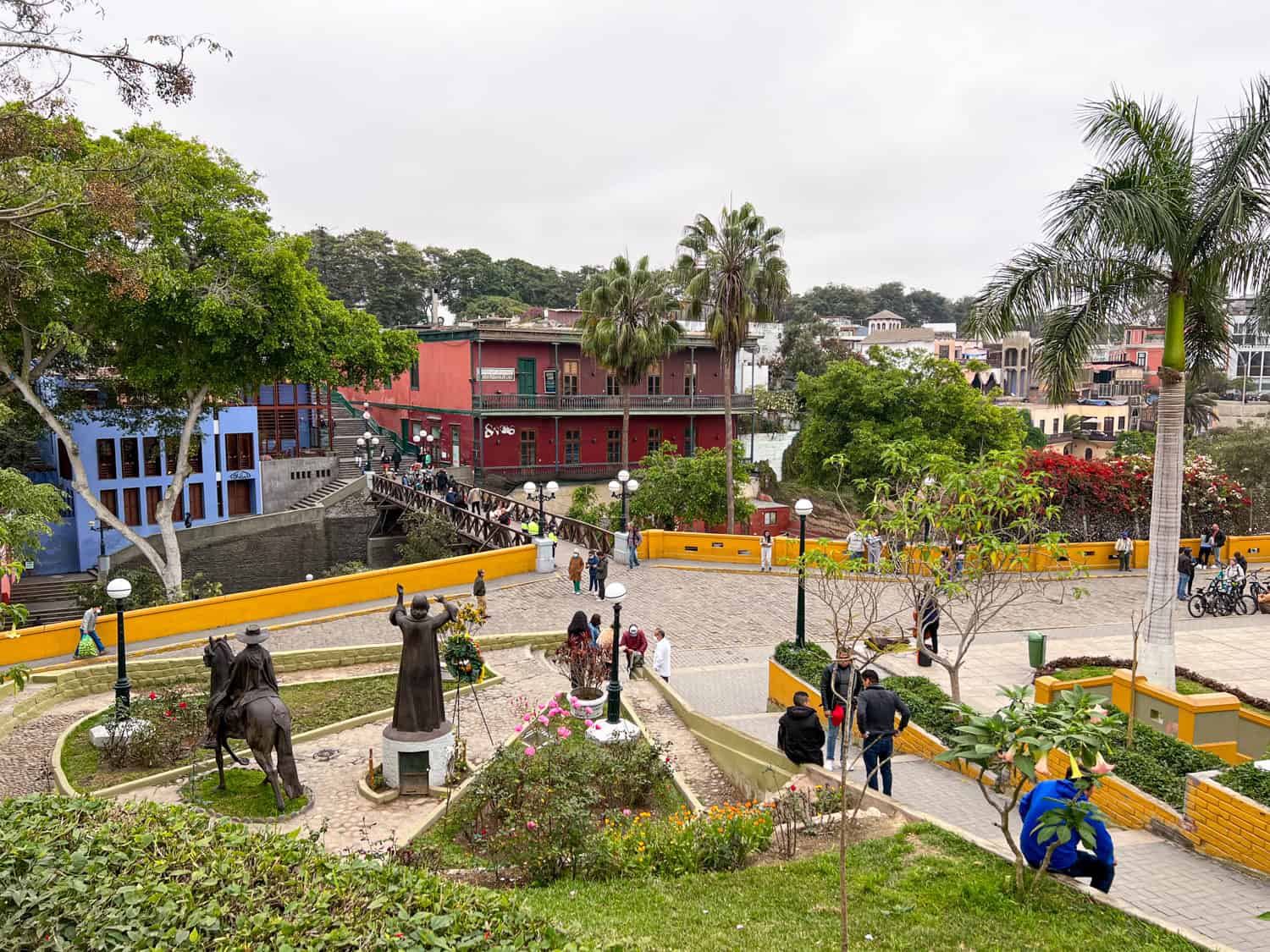 Know where you're going.
Latin American capital cities aren't good places for getting lost and wandering around aimlessly, and such behavior makes you an easier mark for thieves.
I've found the best way to look and feel confident walking around a large city I'm visiting for the first time is to have a plan, know where I'm going, and how I'm getting there.
It's worth spending a few minutes familiarizing yourself with a neighborhood on Google Maps so you're less inclined to pull out your phone in the street later.
Duck into a cafe or store when you need to get your bearings. It's hard to be alert and aware of your surroundings when immersed in your phone.
Get rides via Uber and taxi apps.
Before Uber arrived, getting around Peru's capital, Lima, was a major hassle.
Taxis there don't use meters, so you have to negotiate with every driver and agree on a price before getting in the car. Otherwise, you risk being ripped off on arrival.
The introduction of Uber solved this problem and made it easier to pay. It's all handled electronically in the app, plus you know who gave you the ride should anything inappropriate happen.
Unlike major U.S. and European cities, it's cheap to get around Lima using Uber, despite the city's heavy traffic.
As I've gotten older, I make my traveling life a little easier by arranging airport transfers ahead of time.
I feel safer in regular cars or SUVs instead of taxis, especially at night, and it's always nice to have someone waiting with your name on a sign after a long flight.
If you need taxis in other cities in Peru, download Cabify, an app that works similarly to Uber.
If using mobile apps isn't an option, ask your accommodation to call for a taxi and estimate the cost of getting where you're going.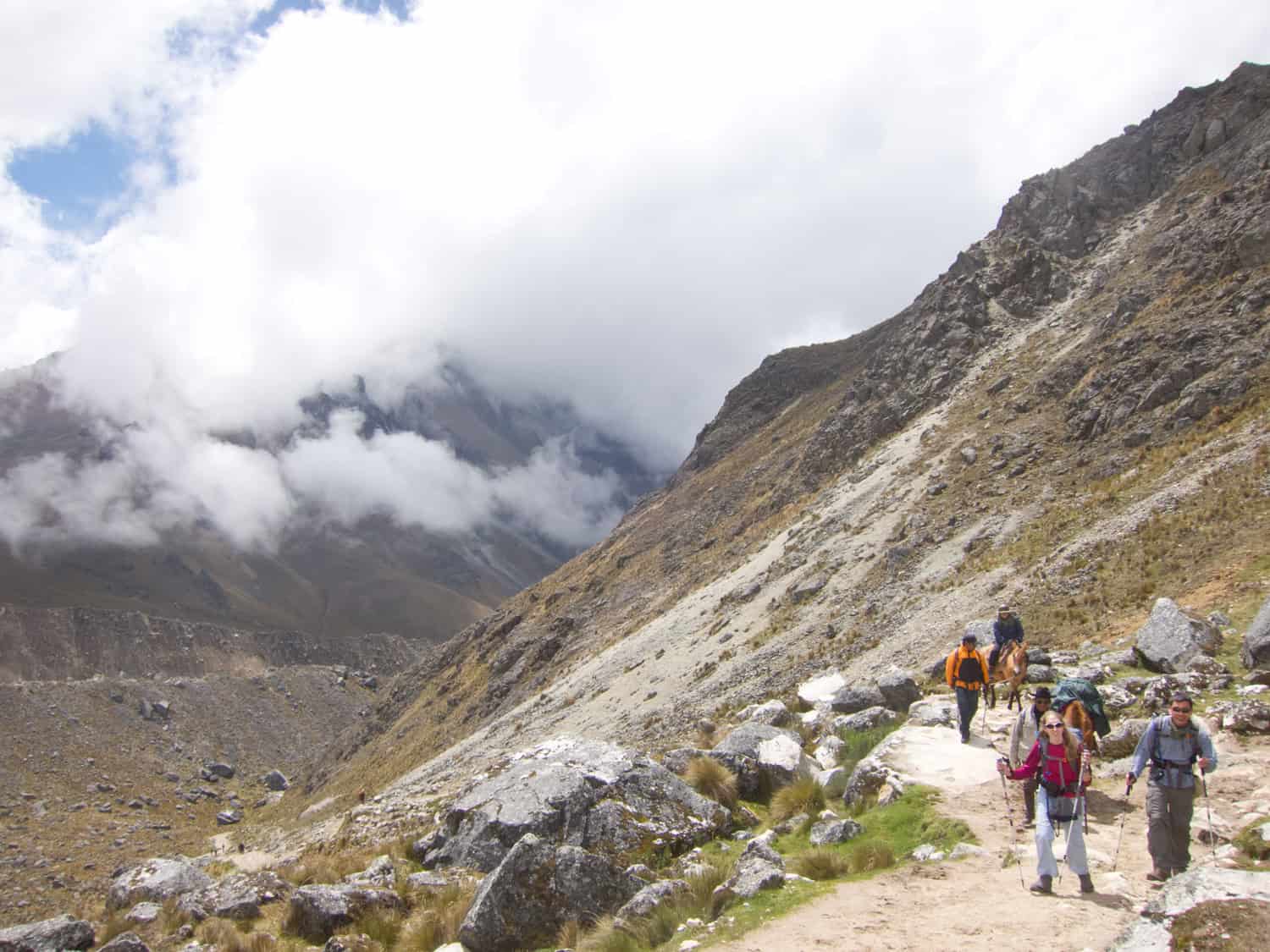 Use a VPN.
A Virtual Private Network (VPN) allows you to access the internet anonymously while protecting your mobile phone from hackers. This is especially important if you rely on free Wi-Fi in Peru.
Apps like Surfshark VPN also include ad-blockers, which can reduce your data usage and save you money.
Don't wear expensive-looking jewelry.
Whether the items are real or fake doesn't matter. If they could attract unwanted attention in the streets, you're safer leaving them at home. Use it as an opportunity to buy jewelry crafted by local artisans.
The same goes for expensive-looking designer clothes and sneakers. Peru isn't the place to be flaunting wealth. There's a lot of poverty, even if it's not immediately apparent where you stay.
Invest in travel insurance.
How many smartphones were stolen from me while living in Medellin, Colombia, before I began buying travel insurance? Two.
Thankfully, I was insured for the third occurrence, which reimbursed me about $200, enough to cover my deductible with Apple so I could replace my iPhone.
Trust me, I speak from experience. Do not take an expensive mobile phone to Latin America without insurance. While they're indispensable, they also make you an easy target for petty criminals.
But, as long as you're financially covered in case of theft and have your data backed up to the cloud, handing a phone over is little more than an inconvenience.
Resisting risks physical harm. A good rule of thumb is to assume any thief, big or small, is armed and dangerous. Stay calm, and don't do something rash that could escalate the situation.
Don't drink tap water.
Unfortunately, tap water in Peru is not clean enough to drink, so you'll need to buy bottled water or filter your own.
Doing so can help prevent unwanted illnesses, ranging from an upset stomach and traveler's diarrhea to more severe water-borne diseases like cholera.
You'll also want to remember this when ordering drinks such as fresh fruit juices or anything with ice. Confirm the ice is made with filtered water, or take your drink without it.
Related: Emergency Antibiotics for a First-Aid Kit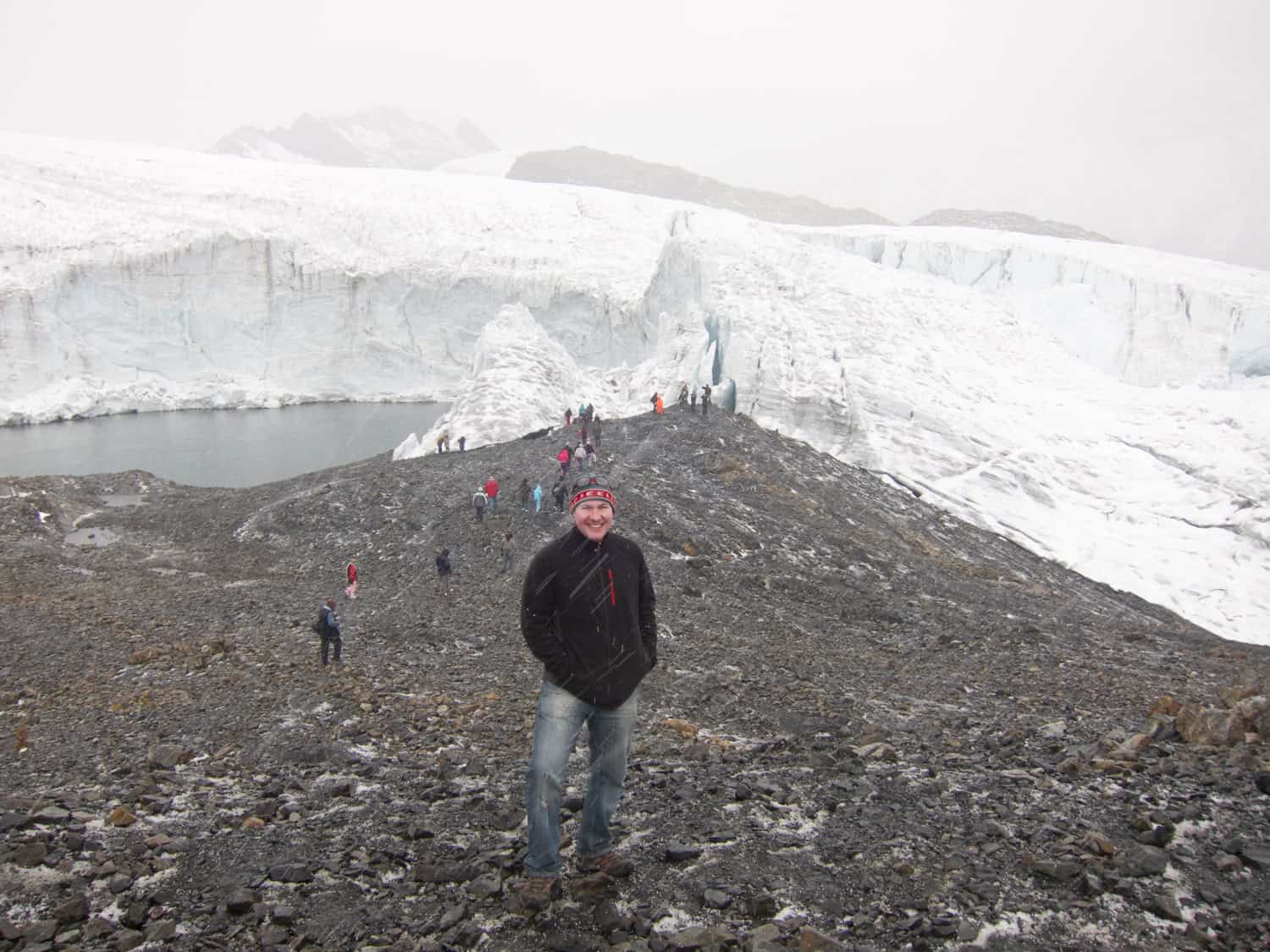 Drink lots of water at higher elevations.
The lack of potable tap water may mean less water consumed by some travelers.
However, everyone needs to double up on their water intake at higher elevations (particularly above 9,800 feet or 3,000 meters when altitude sickness can become a problem).
Visitors to cities at higher elevations, such as Cusco (elevation 11,152 feet / 3,400 meters) and Puno (12,556 feet / 3,827 meters), should drink more water than they're used to, which helps our bodies adapt to the lower-oxygen environment.
Avoid illegal drugs.
I bet you didn't know Peru is a major producer of cocaine. It's a little-known fact because all the negative attention has been heaped on Colombia.
As a result, illegal drugs can be cheap and easy to come by if that's what you're looking for. But keeping your nose clean is an easy way to stay out of trouble in Peru.
Not only do you risk getting arrested or locked up abroad, but you can never be 100% sure of the quality.
***
If you're looking for a straightforward yes/no answer to whether it's safe to travel to Peru, I can't give you that.
Based on my experience traveling throughout South America since 2009, I can say that it's felt like one of the safer countries on the continent. Most travelers who visit can expect a positive experience.
Keeping these tips in mind, pack your common sense, and enjoy your trip to Peru.
______
This story is brought to you in partnership with Surfshark.
Dave is the Founder and Editor in Chief of Go Backpacking and Feastio. He's been to 66 countries and lived in Colombia and Peru. Read the full story of how he became a travel blogger.
Planning a trip? Go Backpacking recommends: