Being one of the most populated and culturally diverse continents, Asia offers a wealth of experience to the avid traveler.
The cultural, geographical, and ethnic diversity of this continent, with more than 50 countries, is enough to tickle the travel senses of everyone – from the frequent traveler to the first-timer.
If you have a list of travel experiences on your bucket list, then with these ten sites, you probably can tick most of them off.
Where To Go in Asia
1. Angkor Wat, Cambodia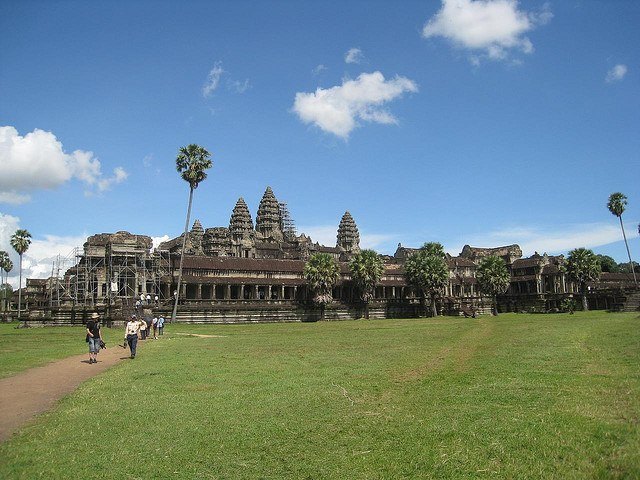 Any list worthy of its name titled "Must See Places in Asia" must have a paragraph about the Angkor Wat temples in Cambodia.
Although the Angkor Wat temples started as Hindu temples, they now stand as the largest Buddhist temple complex in the world.
Some of the temples are still inaccessible as they are in deep jungles; however, a few others are pretty reachable.
Sitting just outside Siem Reap, these temples date back thousands of years. With its unique Hindu and Buddhist architecture, towers, and inscribed walls, the Angkor Wat is a sight to behold.
2. Bagan Temples, Myanmar
When one ancient temple can evoke so many emotions in people, imagine what a hundred or maybe 2,000 of them can do to you.
The appeal of the Bagan temples in Myanmar does not only lie in the fact that they are ancient and have a long history to revel in but also because about 2,000 intricately carved similar-looking temple structures stand out of the plains in endless unity.
This city of Bagan, the past capital of the kingdom of Pagan, used to boast of nearly 13,000 similar temples, of which about 2,000 remain to date.
Myanmar photo specialist Bennett Stevens ranks this as one of the best places in the world to photograph, and with good reason.
3. Cherry Blossoms, Japan
An ordinary place is transformed into a wonderland of beauty and tranquility as the landscape is filled with cherry blossoms bursting into beautiful colors.
Japan's Tokyo city has thousands of cherry blossom trees, and at some of these locations where the trees are packed together, they manage to put up a colorful show during the season.
Walk in Sumida Park or enjoy the color riot in Chidorigafuchi Ryokudo from a boat. Either way, you will leave with a lot of colorful memories.
4. Great Wall Of China, China
The Great Wall of China, a must-see humanmade structure spanning about 5,000 miles, was built 2,000 years ago.
This massive structure reached its greatest extent during the Ming Dynasty, but the construction had begun before the Qin Dynasty.
The primary aim of the longest fortification in the world was to protect China from neighboring invaders.
The Great Wall is a timeless structure that is perfect for every season.
5. Bangkok's Floating Markets
A market is beautiful to watch, and a floating market takes it to another level.
Vendors use the various waterways in Bangkok to sell their exotic produce directly from the boat.
From vegetables to fresh fish, you will find a cacophony of colors and smells when you cruise the floating markets.
Check out the houses built on stilts along the river banks and weave through the vendor's boats for an authentic Bangkok experience.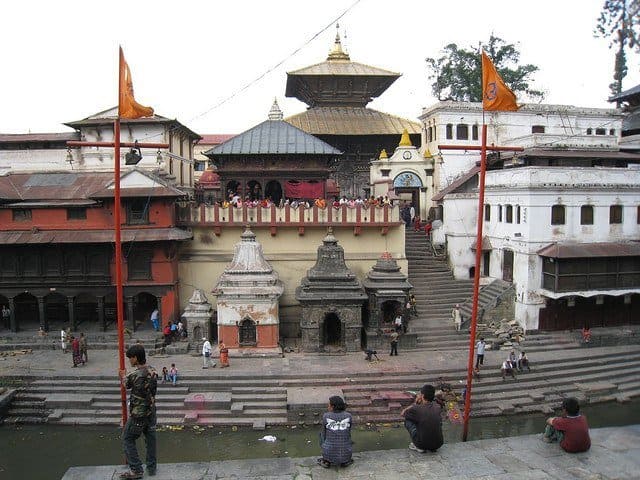 6. Pashupatinath Temple, Nepal
Think Nepal, and almost instantly, you think of snow-covered mountain peaks. Well, add another image to your thoughts – Pashupatinath Temple.
Built on the banks of the Bagmati River, the Pashupatinath Temple is a sacred place for Hindus worldwide.
Although non-Hindus are not allowed too far into the temple, there are plenty of sites to enjoy here.
The ancient temple's architecture, the complex's vastness, and the Bagmati River's silent call is a life-changing experience.
7. Bromo-Tengger-Semeru National Park, Indonesia
Since Asia has thousands of ancient temples, it will soon get quite tiring to hop from one temple to another.
The Bromo-Tengger-Semeru National Park in Indonesia offers out-of-the-world landscapes, impressive mountain ranges, and thick, unblemished jungles.
There is perhaps no better place on Earth to watch the sunset than from this national park.
The light orange glow of the sunset dips this national park in an unearthly hue. Being on the Ring of Fire, Mount Bromo is the right place to reflect on life and its meaning.
8. Halong Bay, Vietnam
Roughly translated as "dragon descends into the sea," Halong Bay in Vietnam's Gulf of Tonkin lends a mystical and magical experience to all its visitors.
You are bound to be spellbound by the ethereal experience of looking at the limestone karsts – both big and small – as they seem to jut out of the calm sea.
Take a boat to explore the formations or hop on to the islets for rock climbing, jungle exploration, or just gazing at the sunset.
9. Phi Phi Islands, Thailand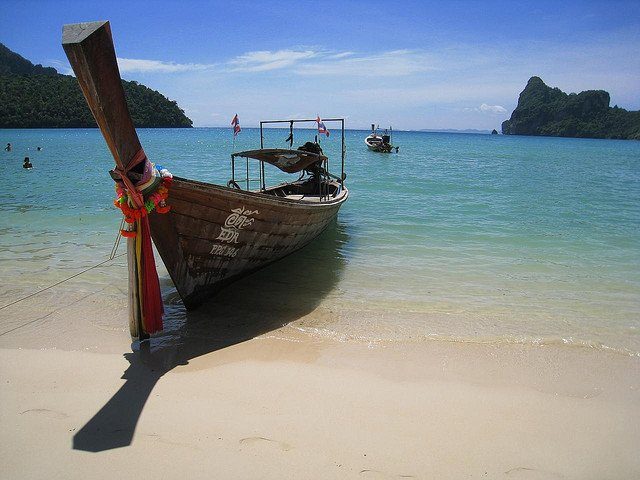 Pronounced pee-pee, these stunning Phi Phi Islands are probably on most "must-visit" places in Asia lists.
The islands rise from the alluring azure sea like a beckoning fortress.
Two huge monoliths come into view as you approach the islands by boat, making it love at first sight.
These islands are alluring, with beaches meeting jungle, cliffs hanging overhead, and white sandy beaches.
10. Pangong Tso, India
To experience heaven on Earth, you should head to the Pangong Tso in Ladakh, India.
Located in the upper reaches of the Himalayas, the Pangong Tso Lake is famous for its ever-changing colors and hues during the day.
The very first glimpse of the calm, beautiful blue waters, surrounded by the rocky landscape, is enough to calm the ramblings of your mind.
It is a pure heaven-on-earth experience, and that comes from James at Ampersand Travel, who knows the region pretty well.
_______
This post was brought to you by Tom at Backpackerboy.com.
This post was written by a guest contributor. Please reference the author's byline in the post above for more information. If you would like to guest post on Go Backpacking, please read our submission guidelines. For information on advertising opportunities, go here.
Planning a trip? Go Backpacking recommends: