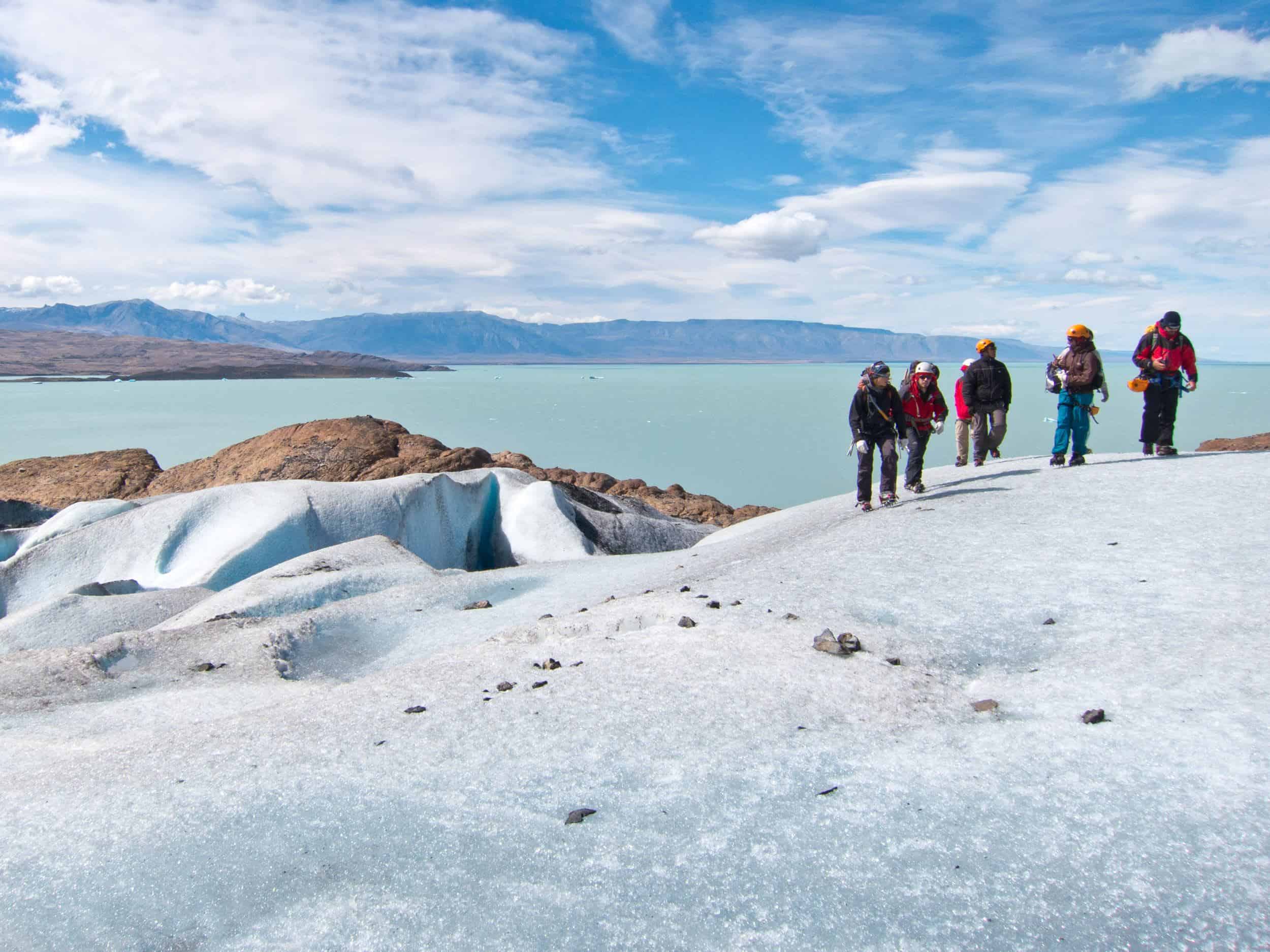 One week from today, I'll be on a flight to Buenos Aires before my trip to Patagonia with G Adventures!
In my initial announcement, I touched on some of the highlights from the two-week End of the Earth trip.
However, I wanted to delve further into what's in store for me and anyone else planning a trip to the region.
End of the Earth Tour: Discover South America's most beautiful scenery, including majestic mountains and massive glaciers. Click here for the full itinerary.
Day 1 – Buenos Aires
The first day is when everyone is due to arrive. I'm flying in a day early to be safe but will save the serious sightseeing until after returning from Patagonia.
I'm looking forward to getting to know the city in every way — from fine dining to crazy soccer matches, learning the sophisticated tango to partying at the late-night discotecas.
Let's see how Buenos Aires stacks up with my other favorite Latin cities, Medellin and Lima.
Days 2 & 3 – El Chalten / Glacier National Park
I imagine our first travel day will start early, as we fly from Buenos Aires to El Calafate and then transfer by bus to El Chalten.
This sets us up for a full day of hiking in Glacier National Park, a UNESCO World Heritage Site, on Day 3.
The park features the world's 3rd largest ice field (after Antarctica and Greenland).
We'll be hiking to Laguna de Los Tres for a view of Cerro Fitzroy & Chalten (3,441 meters).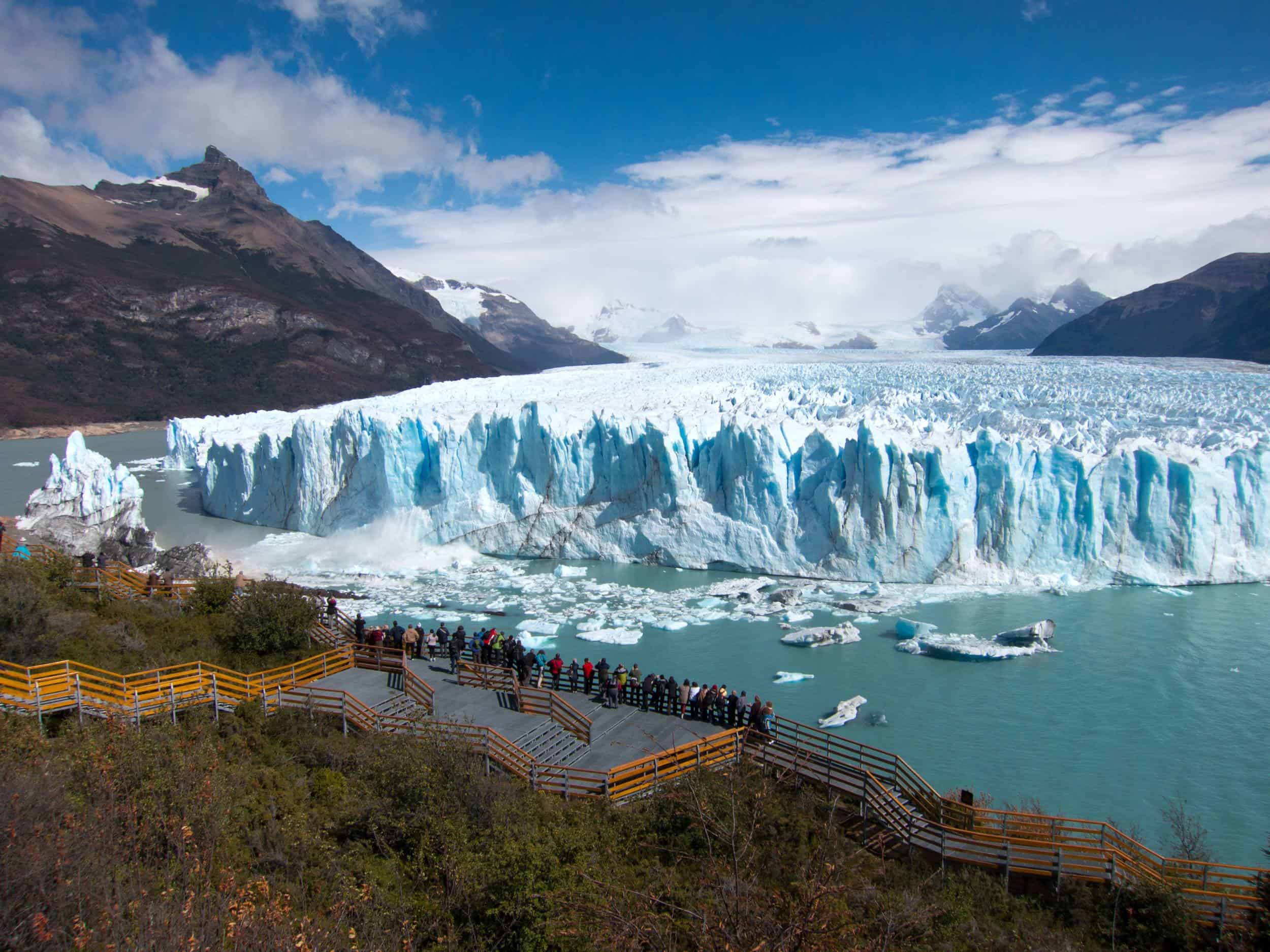 Days 4 & 5 – El Calafate / Perito Moreno Glacier
We return to El Calafate on Day 4 and drive to Perito Moreno Glacier, still within Glacier National Park.
Photos of this 60-meter high, half-mile-wide glacier are probably the images I most associate with Patagonia.
I love glaciers, and I'm super excited to see this massive one for myself.
Days 6, 7, 8 & 9 – Puerto Natales / Torres del Paine National Park
Day 6 is another travel day, and we'll be spending the evening in Puerto Natales, which sets us up for three days and two nights of camping in Torres del Paine National Park.
Hiking is estimated at 5-8 hours per day, but thankfully, altitude won't play much of a factor since the base elevation is relatively low. And I'm going to cross my fingers for great weather too!
As you might recall, quite a few large fires were burning in the park as of January.
These have been extinguished, and I recently received an update on our hiking plans from G Adventures.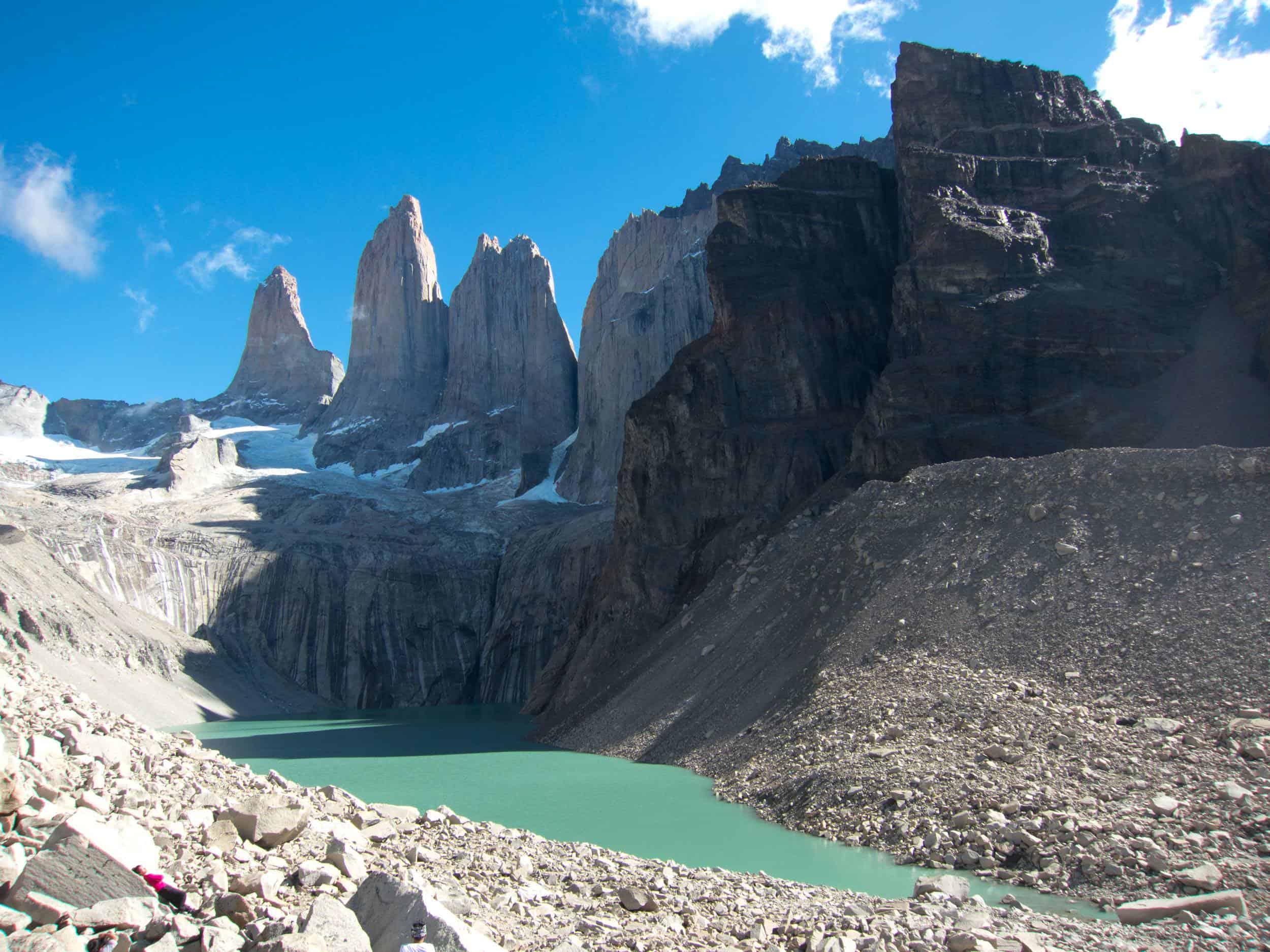 Day 7: Trek as per usual to Las Torres del Paine (Towers). The group will overnight in the private Laguna Amarga campsite.
Day 8: Start this day with a catamaran to Pehoe Lake. Trek to Valle Frances (French Valley) and finish off with a catamaran back from Pehoe. Overnight in the Pehoe Ruta campsite.
Day 9: Trek along the coastline of Lake Grey to a peninsula with a viewpoint of Glacier Grey. Today will consist of a light 3-hour walk with an option of an extra 1.5-hour tough climb.
Day 10 – Punta Arenas
Chile's southernmost city boasts 100,000 people and is also the jumping-off point for our day trip to the Otway Sound penguin colony.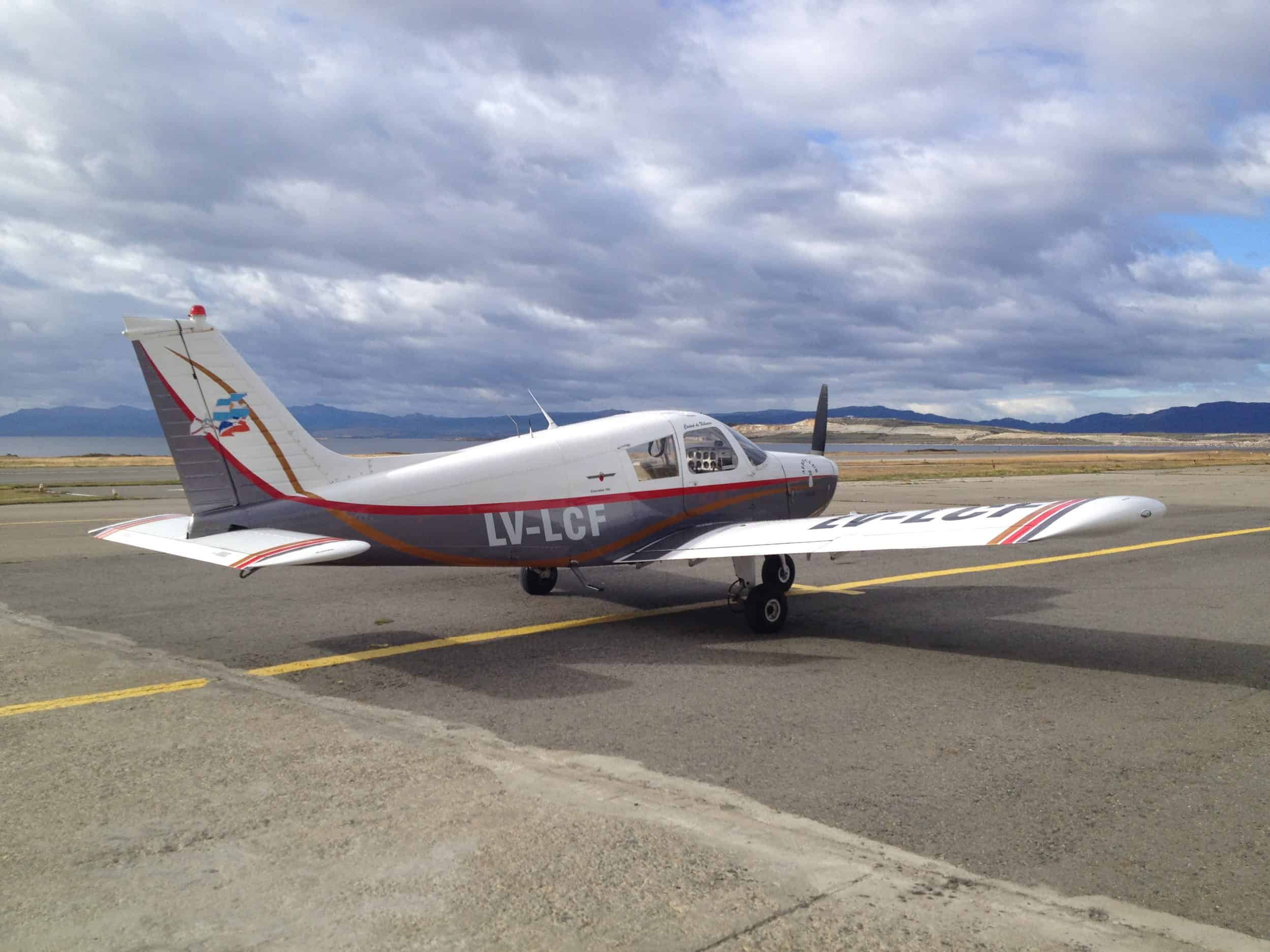 Days 11, 12 & 13 – Ushuaia / Beagle Channel
From Punto Arenas, we'll return to Argentina with a visit to Ushuaia, the southernmost city in the world and the primary jumping-off point for cruises to Antarctica.
While I didn't make it to Antarctica this year, I wanted to make sure I got a taste for the experience by visiting Ushuaia.
The primary highlight will be a cruise through the Beagle Channel to observe the unique wildlife down there.
Days 14 & 15 – Buenos Aires
The tour wraps up back in Buenos Aires, where I expect the whole group to go out together for one last night on the town.
As I mentioned at the top, I'll spend additional time in Buenos Aires — at least four weeks. More if I love it.
End of the Earth Tour: The adventure of a lifetime awaits in Patagonia. Click here for the full itinerary.
___________
Disclosure: This Patagonia tour is in partnership with G Adventures. The opinions expressed are entirely my own.
Dave is the Founder and Editor in Chief of Go Backpacking and Feastio. He's been to 66 countries and lived in Colombia and Peru. Read the full story of how he became a travel blogger.
Planning a trip? Go Backpacking recommends: