Very rarely do you look at the itinerary of a budget traveler or backpacker and see a tropical Pacific island listed there.
Why? It probably has to do with the cost of getting to the said island and then staying on it.
If the phrase "paradise" shows up, most likely so will the dollar signs. But that doesn't mean a budget traveler cannot afford the experience.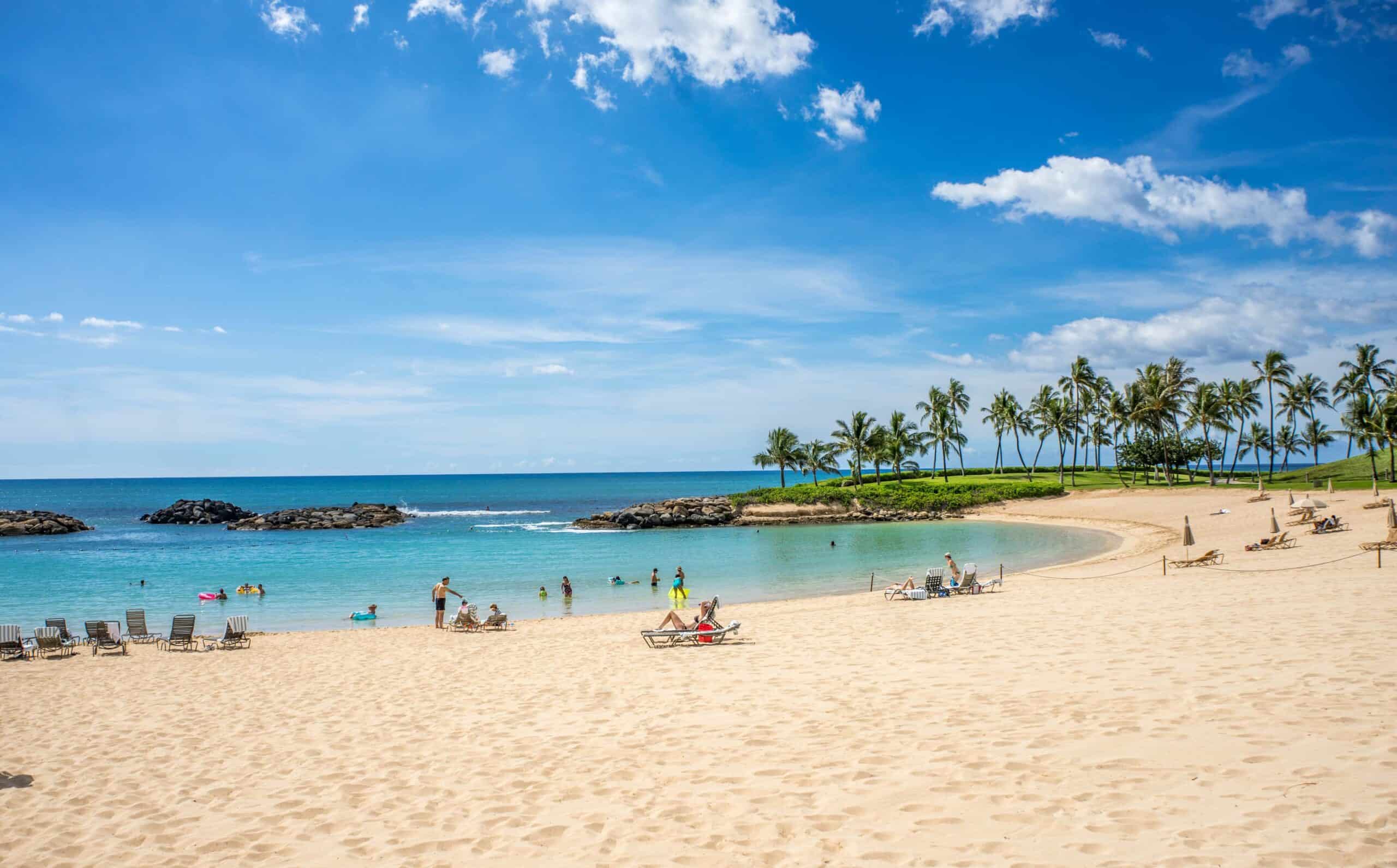 Even famous (and pricey) destinations like Hawaii can be done on a budget if you do your homework and plan.
I've been preparing for a week-long trip to Oahu and have a solid plan on how to stick to my budget while still experiencing as much of Hawaii as possible.
Here's what I've learned about planning for Hawaii on a budget, specifically Oahu.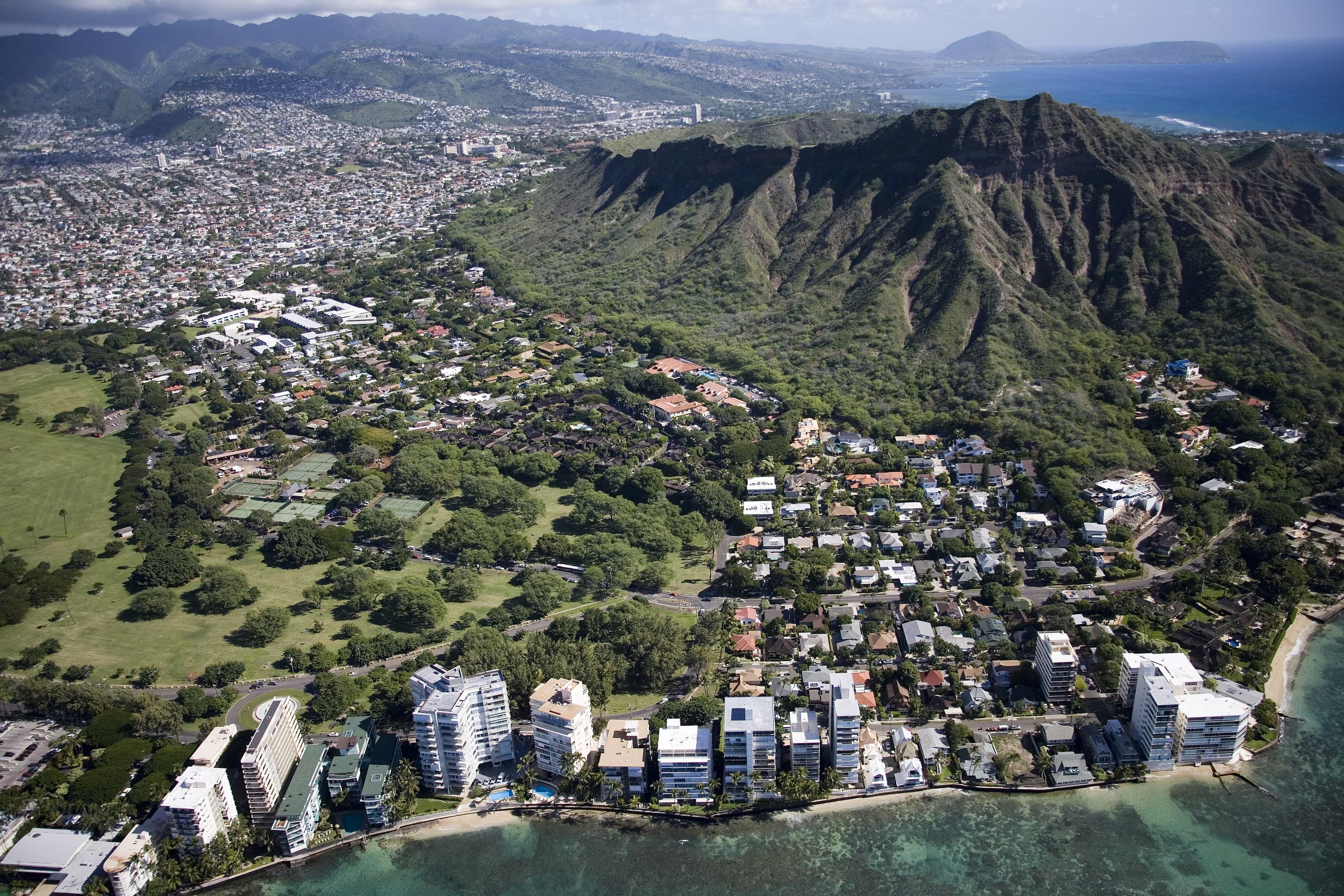 Get a Deal on Airfare
If you're like me and heading to Hawaii from the East Coast, airfare will cost a big chunk of change.
Even flying from the West Coast isn't cheap. The key here is to keep an eye on flights early on various airlines and booking sites.
Using a site like Skyscanner with a 'check whole month' feature is helpful because you can see when the cheapest day to travel is.
I kept an eye on Skyscanner for weeks before I booked my flight and eventually bought a round-trip ticket from Pittsburgh to Honolulu for $650, tax and flight insurance inclusive.
The trade-off was extra layovers, but that's a compromise I was willing to make.
Use the Skyscanner search box to find the best flight deal; you might be surprised at what you see!
Also, be sure to download the Skyscanner app.
Related: How to Find Cheap Flights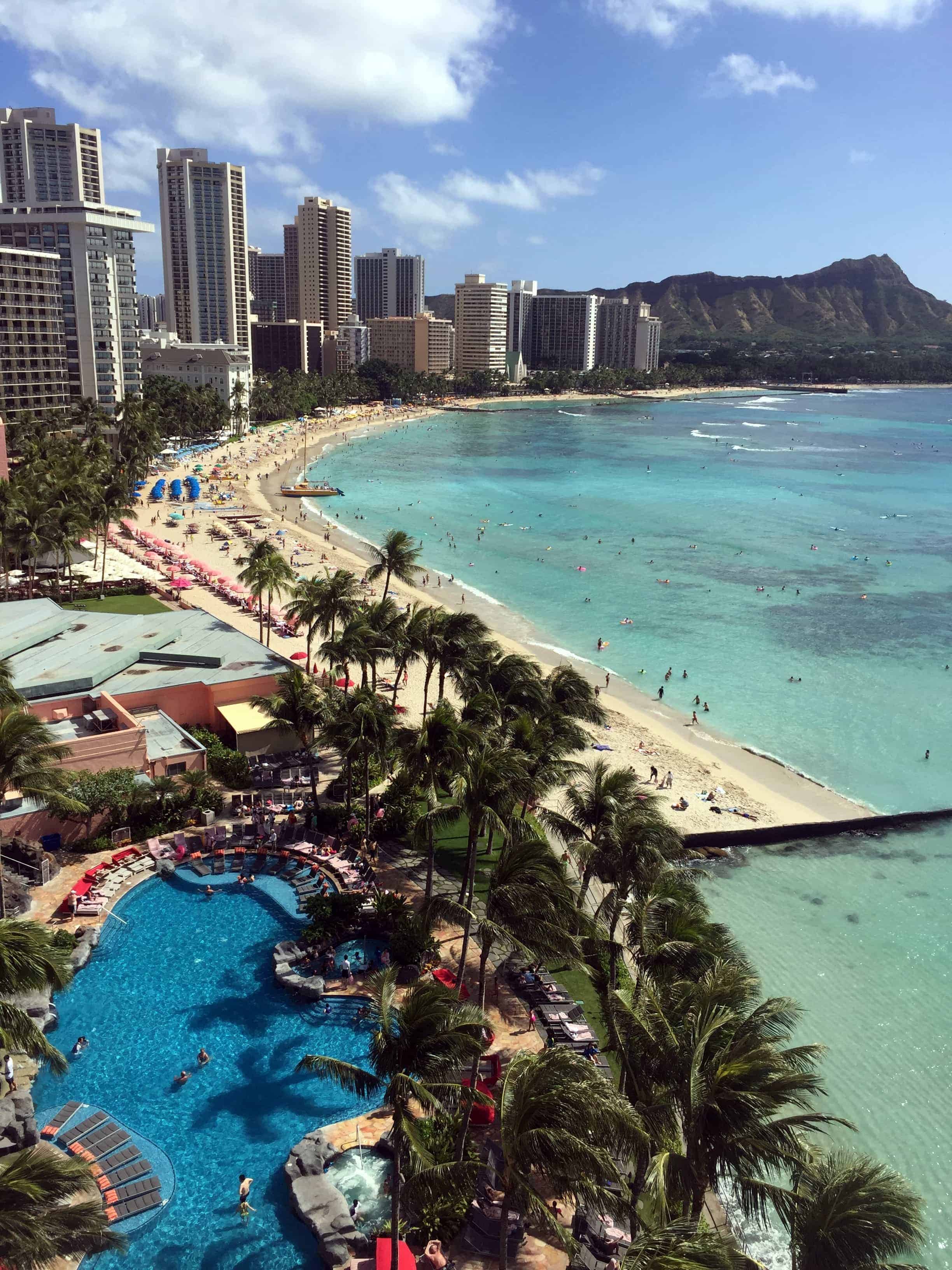 Have a Home Base
While island-hopping in Hawaii probably sounds appealing, it makes much more sense financially to pick one island and stick to it.
Airfares from one island to another aren't cheap — for example, going from Oahu to Kona on the Big Island can set you back $150.
Exploring only one island means you can devote more time to it and travel slower.
If you decide to go this one-island-only route, I suggest Oahu, home to Honolulu's state capital.
Yes, Honolulu is probably the most touristy city in Hawaii.
But it is also the largest city in the state, meaning there's the most opportunity to find ways to save money.
See also: Island Hop the South Pacific on a Budget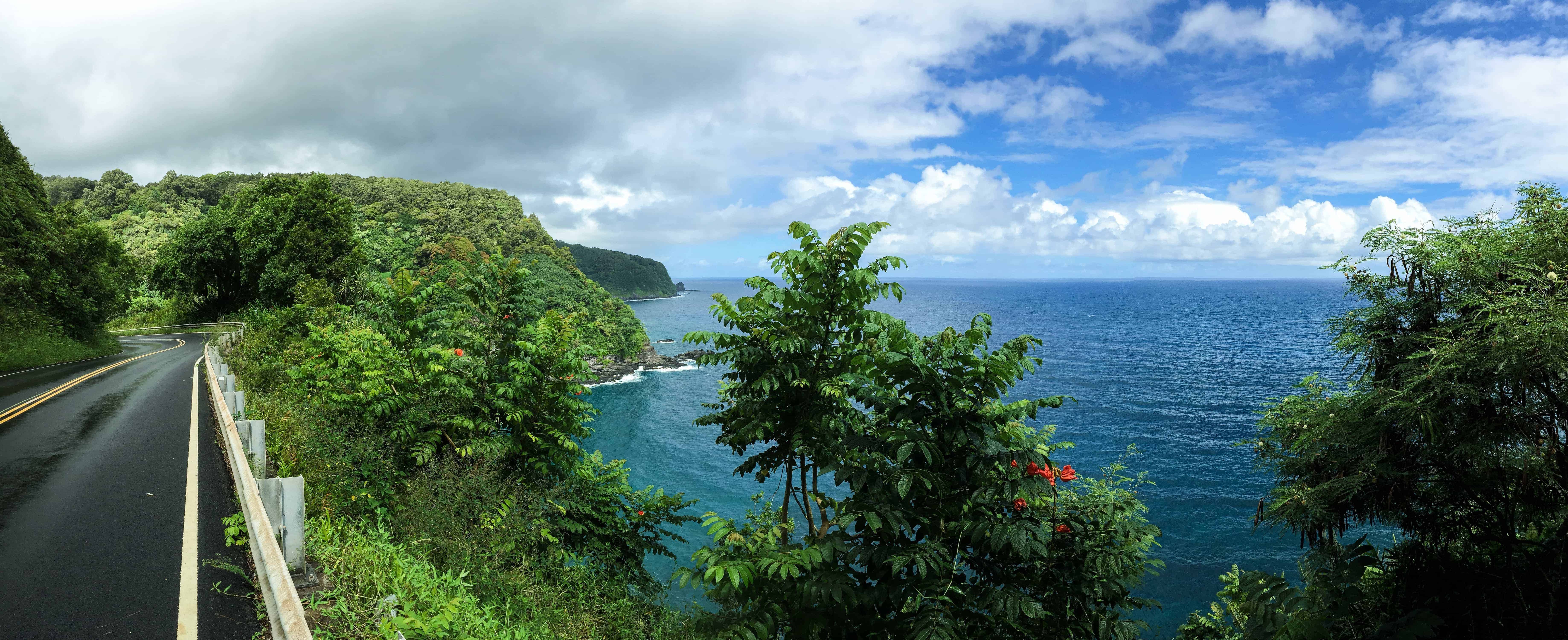 Don't Rent a Car
Oahu — and Honolulu especially — has what I'm told is a pretty reliable transportation system called The Bus. You can go anywhere by bus for $2.50 one-way.
Or, if you're planning to stick around for a few days, purchase a 4-day pass for $25, which gets you unlimited rides on any regular and express buses.
This, I think, is the way to go. It will save you money on rental car fees and gas (which is expensive in Hawaii), and you'll even do your part to help the environment.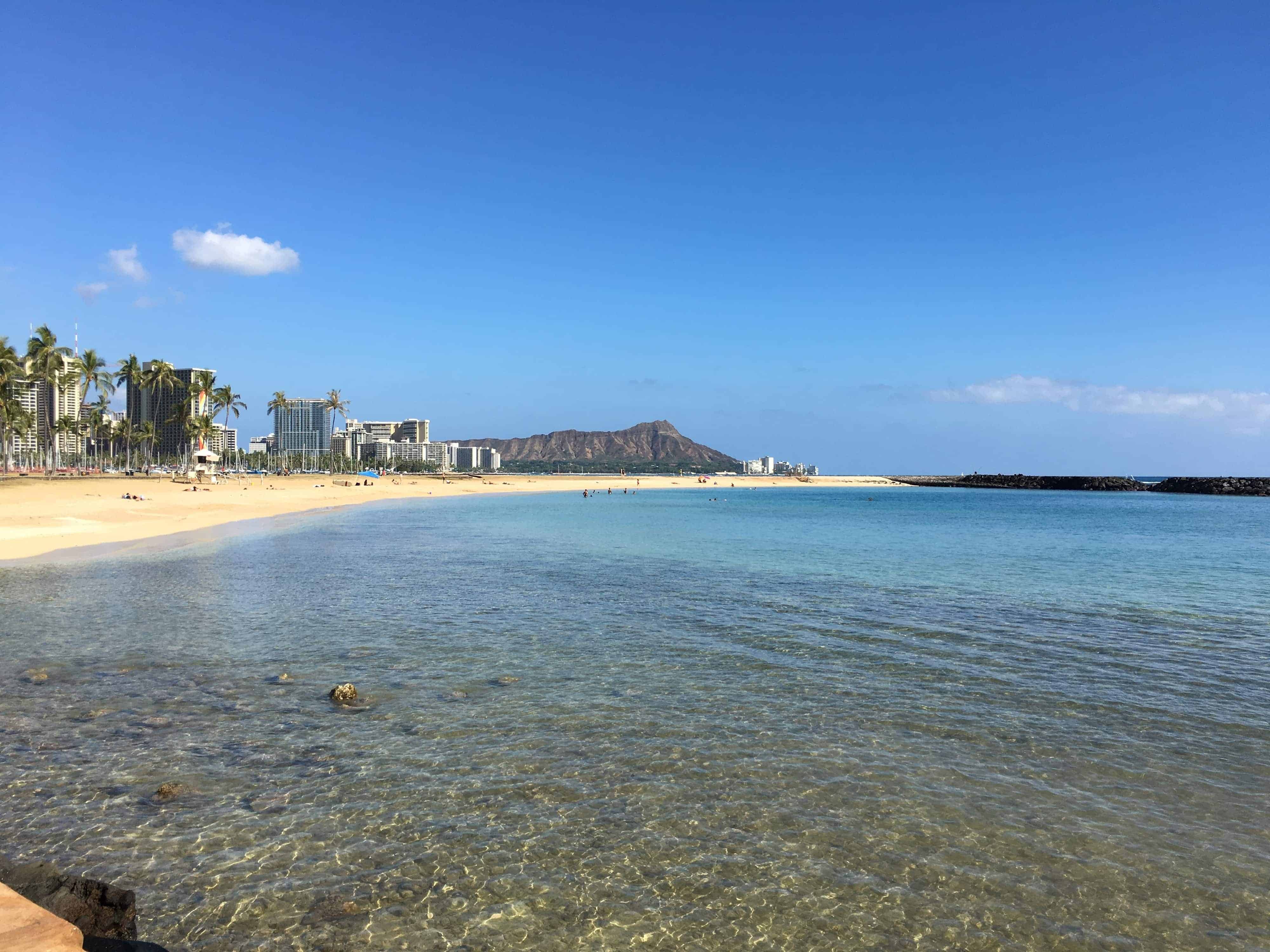 Stay in Hostels
Yes, Oahu DOES have hostels! Many Honolulu hostels are around Waikiki Beach, which means they are close to restaurants, nightlife, transportation, and inviting Pacific waters.
If you're willing to sacrifice room service and book a dorm bed, you can get the same views in a hostel for a fraction of what you'd pay at Waikiki hotels.
Where to Stay in Honolulu – Waikiki
Polynesian Hostel Beach Club – Beds start at $26 in the 6-person dorms; semi-private and private rooms are also available, with a studio costing $75.
Perks include free wi-fi; complimentary snorkels, masks, and beach gear; and surfboard and bike rentals for an extra charge.
Check Price & Availability at Hostelworld.com
Waikiki Beachside Hostel – standard rates average $34 per bed in the dorms. Semi-private rooms are also available. Perks include free wi-fi, surfboard and moped rental (extra charge), and discounted tours.
Check Price & Availability at Hostelworld.com
Hostelling International Honolulu – Beds start at $25 per night for members ($28 for non-members); private rooms are available for $58 for members ($64 for non-members). Perks include proximity to the beach and free boogie boards and sports equipment.
Check Price & Availablity at Hostelworld.com
We also recommend checking out Hotels Combined, a meta-aggregator that searches all the popular booking sites and compares all the best deals.
It's worth a look as any time you can score a sweet hotel deal for what you'd be paying at a hostel or close to it!
Click here to search on Hotels Combined.
Staying in a hostel will save you a lot of money (even the private rooms are less than half what you'd pay at a hotel), and you'll also have the opportunity to meet travelers from around the world.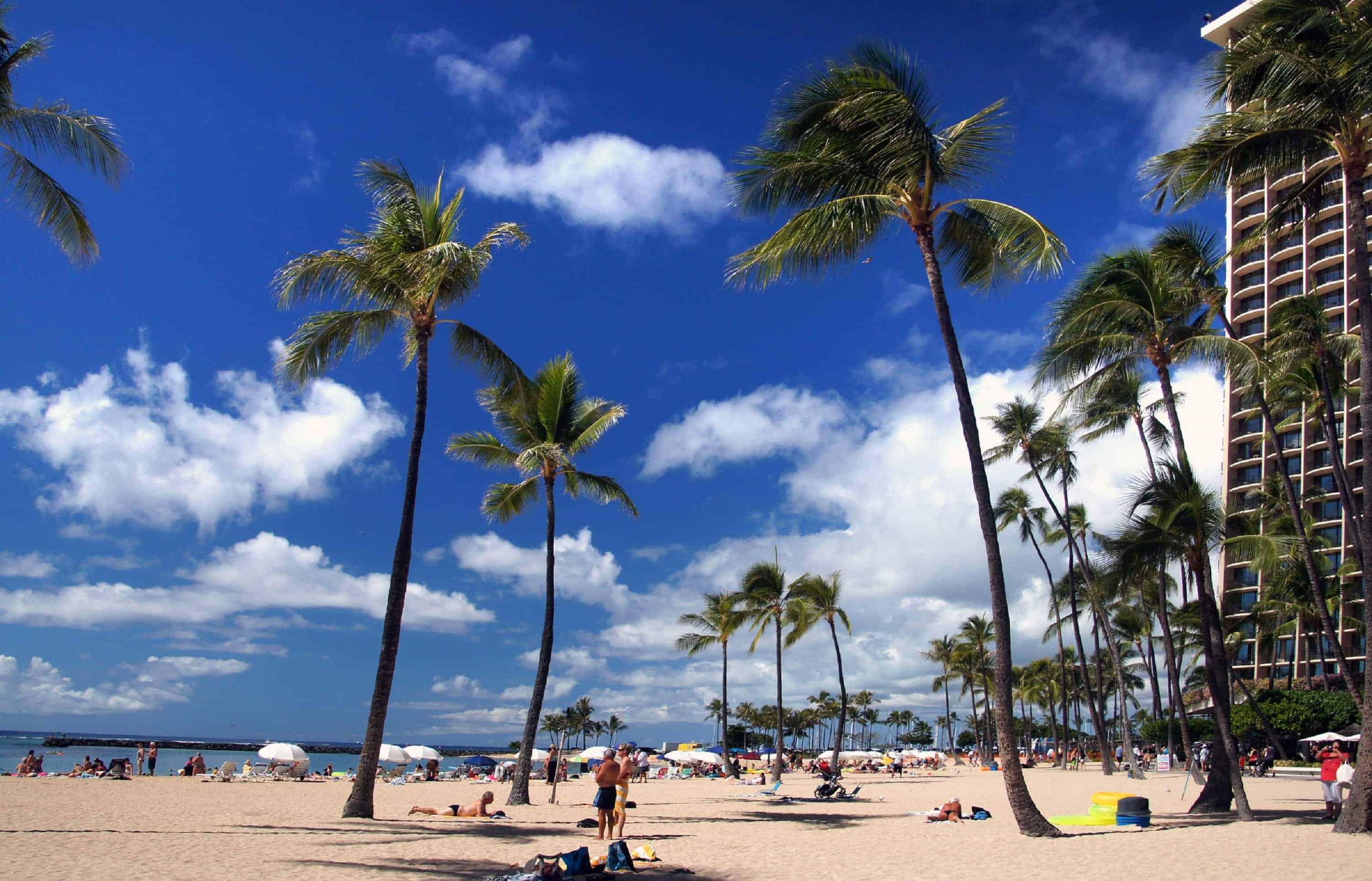 Get Some Sun
Sitting on the beach, soaking up some sun, and people-watching won't cost anything.
Many hostels even provide free beach equipment like beach mats, boogie boards, and snorkeling gear that you can take advantage of.
On the weekend, check out sunset on the beach at Waikiki, where a free movie is shown on a giant 30-foot screen, and local bands perform before the sun goes down.
And, if the crowds at Waikiki aren't to your liking, hop a bus and head off to any of Oahu's other beautiful beaches.
Head to Hanauma Bay for some of the best snorkeling in Hawaii, or check out Sunset Beach, Waimea Bay, and Banzai Pipeline on Oahu's North Shore for some of the best surfing in the world.
If you're on Oahu during the late fall/early winter months, you could probably spend days just watching surfers tackle 30-foot swells at North Shore.
Related: The Beauty of Oahu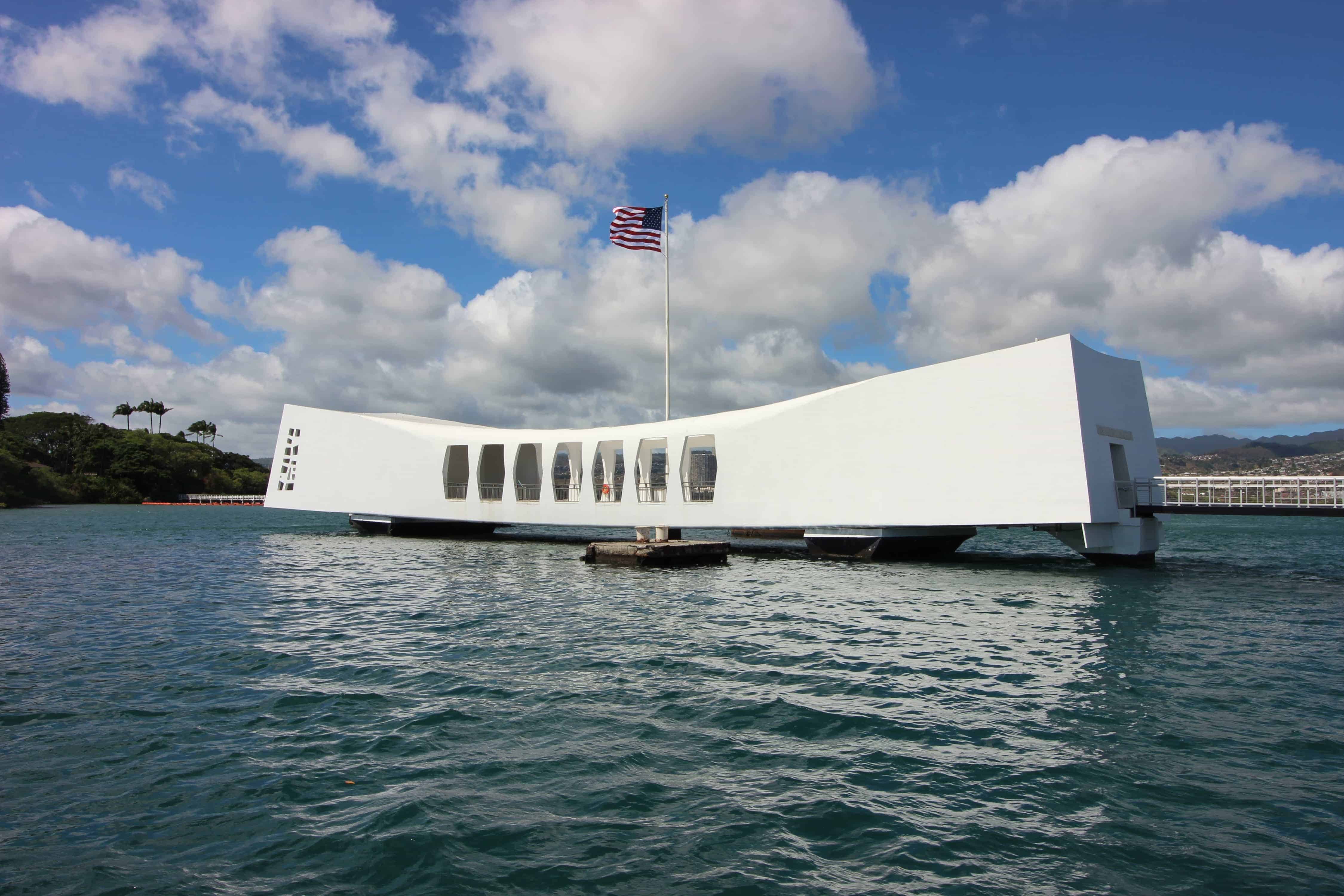 Free and Cheap Things to Do
You can pay $80 to attend a kitschy luau or take a bus tour around the island.
But there are plenty of other things across Oahu that you can do for free or for little cost. For example, consider the following. Everything below are things to do in Oahu with kids, too.
First Friday in Honolulu
On the first Friday of every month, crowds gather in Chinatown for free art exhibits, entertainment, and restaurant specials.
Free Lessons
If you want to see some hula or learn some moves, consider checking out the Royal Hawaiian shopping center in downtown Honolulu.
They offer free hula lessons, lei-making classes, and even weekday ukulele lessons. At 6 p.m. every weeknight, there's a free hula show.
Pearl Harbor
It's hard for me to imagine visiting Honolulu without making the trip to Pearl Harbor, where the Japanese attacked the U.S. on December 7, 1941.
It's easy to get to by bus, and there's a lot worth seeing.
The USS Arizona Memorial and Museum are free, as are the Bowfin Park Outdoor Exhibits and Submarine Memorial.
Touring the USS Bowfin Submarine costs $10, and visiting the USS Missouri Battleship will set you back $20. You can tack on the Pacific Aviation Museum for another $20.
Don't bother paying for a guided tour, however. You can go it yourself or rent audio tours for a few dollars.
Hiking Diamond Head
If you're the outdoors type, hiking up this extinct volcanic crater should probably end up on your list.
You can take a bus to Diamond Head and pay $1 for the hike.
It's a moderately strenuous hike, but you'll be rewarded at the top with panoramic views of Honolulu.
Related: 3 Popular Hikes on Oahu
The Dole Plantation
Ever wondered what a pineapple plantation looks like? Well, you can visit one in Wahiawa.
Admission to the grounds is free, but the Pineapple Garden Maze is one of the main attractions. Try your luck in it for $6.
Iolani Palace
Built in 1882, this palace in downtown Honolulu used to be the official residence of Hawaii's monarchy. Take a self-led audio tour for $12.
Whale Watching
During the winter months, whales are aplenty in Hawaii's waters.
And while some operations charge $100+ for a sightseeing/whale watching tour, you can go for as low as $30 on the Star of Honolulu, a 4-story cruise ship, if you book an early-morning excursion.
***
There are, of course, many other ways to save money in Hawaii.
Eating at local restaurants, cooking meals, ignoring kitschy souvenirs, or finding a friend to stay with can also help you keep expenses down.
But, the moral of the story here is that anyone can afford Hawaii if they plan for it — even the budget travelers of the world.
Amanda is a 20-something college grad with a journalism degree under her belt, which she plans to use to rid the world of bad grammar and "there, their, they're" confusion. After studying abroad in New Zealand, Amanda has decided she'd love to move there one day so she can wear jandals, eat hokey pokey ice cream, and continue pretending she understands the rules of rugby.
When not working or blogging, Amanda can usually be found dreaming of her next travel adventure, wherever that may be. Follow her at A Dangerous Business, on Twitter @DangerousBiz or Facebook.
Planning a trip? Go Backpacking recommends: