My original inspiration for spending time in Mexico this year was Oaxaca.
Specifically, it was Uncornered Market's Instagram photos from the year before that lead me to want to visit.
My G Adventures tour allowed just two days in this wonderful city, forcing me to prioritize my time.
The first day, while the rest of the group took a full day excursion to visit sites in the surrounding area, including a petrified waterfall and mezcal distillery, I spent the day discovering Oaxaca's historic city center.
Here's what I came up with for the top ten things to do in Oaxaca.
1. Church of Santo Domingo de Guzmán
Built in the Baroque style over the course of 200 years, from the 16th to the 18th century, the Church of Santo Domingo de Guzmán is an imposing structure that can't be missed.
Facing a large open plaza that acts as a gathering point for local events and festivals, the church is located a few blocks from the Zocolo (main plaza) and Cathedral.
The austere facade does little to give away the incredibly ornate interior, much of which is painted with gold.
The 30-foot tall altarpiece can go up against the best of them in Europe.
2. Museum of Oaxacan Cultures
Adjacent to the Church of Santo Domingo is the Museum of Oaxacan Cultures.
This museum is well worth a visit, not only for the interesting artifacts recovered from throughout the region, including the ruins of nearby Monte Alban but also for the architecture of the former Dominican monastery itself and the views of the surrounding Ethnobotanic Garden.
My favorite piece was the turquoise-encrusted skull pictured above. This alone was worth the $4.75 price of admission.
I paid an extra $4 for an English audio guide, but listening to all the available information about the building and galleries quickly overwhelmed me.
3. Zocalo and the Cathedral of Oaxaca
Oaxaca's Zocalo, or main plaza, isn't nearly as impressive as the larger cities of Guadalajara and Mexico City, but it's still worth a visit.
Despite a grand exterior, the Cathedral of Oaxaca's interior can't hold a candle to the Church of Santo Domingo.
It is better to visit the former first, so you can allow yourself to be WOW'd by the latter later.
The Zocalo is the heart of Oaxaca and the location of special events and festivals.
The plaza is actually quite large, with plenty of trees to offer shade from the midday sun.
Lots of bars and restaurants surround it. Based on our guide's suggestion, we had a group dinner at La Casa de la Abuela on our second night.
4. Photograph the Colorful Buildings
Oaxaca's buildings are beautifully preserved, and walking the cobblestone streets, taking photos of the pretty buildings is enough to keep me happy.
The colors reminded me of Cartagena and the pueblos of Colombia.
The best time of day to take photos is in the early morning, around sunrise, and in the late afternoon, just before sunset.
5. Monte Albán
According to UNESCO:
Monte Albán is an outstanding example of a pre-Columbian ceremonial centre in the middle zone of present-day Mexico, which was subjected to influences from the north – first from Teotihuacan, later the Aztecs – and from the south, the Maya.

With its pelota court, magnificent temples, tombs and bas-reliefs with hieroglyphic inscriptions, Monte Albán bears unique testimony to the successive civilizations occupying the region during the pre-Classic and Classic periods.
A short bus ride from downtown Oaxaca, at the cost of just $4 roundtrip, Monte Albán is a must-see complex of ruins built atop a mountain that was artificially leveled.
Pre-dating other popular ruins like Palenque and Chichen Itza, Monte Albán is well-preserved and easy to walk around.
Another traveler, Sergio, and I paid a total of $25 for a two-hour tour from one of the private guides hanging out at the entrance.
While there are signs in both Spanish and English, we both got a lot more out of the experience with our guide versus going it alone.
6. Sample the Moles
Oaxaca is known for food, specifically its moles, those rich, thick, and spicy sauces smothering chicken, pork, and other meats in Mexican dishes.
I knew I was going to go crazy for mole once I arrived in Mexico, and the ones I tried in Oaxaca were by far the best of the best (OK, the one in Puebla was awesome too).
Did you know there were seven varieties? I didn't either until I arrived there and started seeing various colors on the menu.
Black mole (pictured above at Catedral Restaurante) is the standard, featuring a mix of spices, chiles, and dark bitter chocolate. Mmm, chocolate!
I also sampled a green mole with suckling pig at Casa Oaxaca, but the black mole with chicken remains my favorite.
Related: The Best Restaurants in Oaxaca
7. Benito Juarez Market
Market aficionados will enjoy the Benito Juarez Market, located a block or two from the Zocalo.
It's an immense maze of stalls offering everything from cow stomachs to handbags and clothing.
Outside, you'll find lots of food stalls selling local snacks, which was the primary reason for my visit.
8. Eat Fried Grasshoppers
Fried grasshoppers are a popular snack, at least for tourists looking to challenge their palates. I bought a small bag of them for about $1, but I wish I could've bought just one.
I took my bag back to the Zocalo, took a seat, and proceeded to nibble on the little critters.
It wasn't my first time tasting fried bugs, as I'd eaten peanut-stuffed grasshoppers from a food cart in Battambang, Cambodia. Neither experience left me hungry for more.
I tried to give away the remainder of my crickets to some of the locals walking by but got no takers and ultimately dropped them in a garbage can.
9. Browse the Art Galleries
Art galleries are everywhere you look in Oaxaca, from the big ones occupying entire buildings to little ones in cafes.
Oaxaca was the only place where I purchased a souvenir in Mexico, two small paintings from a local artist.
One to give as a gift, and the other to wait for the day when I finally settle down.
10. Visit Hierve el Agua
As I mentioned previously, there's a petrified waterfall (right side of the photo above) viewable from hot springs overlooking a verdant valley.
Yea, I didn't go there, but everyone else in my group who did had an amazing time. I kind of wish I did, but then I would've had to rush my time in Oaxaca's historic center.
At least I have a good reason to go back.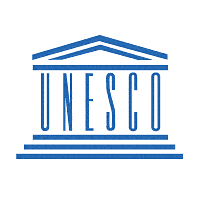 ___
The Historic Center of Oaxaca and Monte Albán became a World Heritage Site in 1987. Click here for the full list of UNESCO sites Dave has visited.
My Mexico Ancient Civilizations tour was in partnership with G Adventures. Any opinions expressed are entirely my own.
For more photos from Oaxaca, check out the Visual Adventure I contributed to the G Adventures blog.
Dave is the Founder and Editor in Chief of Go Backpacking and Feastio. He's been to 66 countries and lived in Colombia and Peru. Read the full story of how he became a travel blogger.
Planning a trip? Go Backpacking recommends: