Having coastlines on the Caribbean and the Pacific, Costa Rica is a country worth visiting. It is also one of the happiest countries in the world.
Known for its bio-diverse rainforests, serene beaches, and fragrant coffee beans, this Central American country is a place that needs to be on the list of every digital nomad.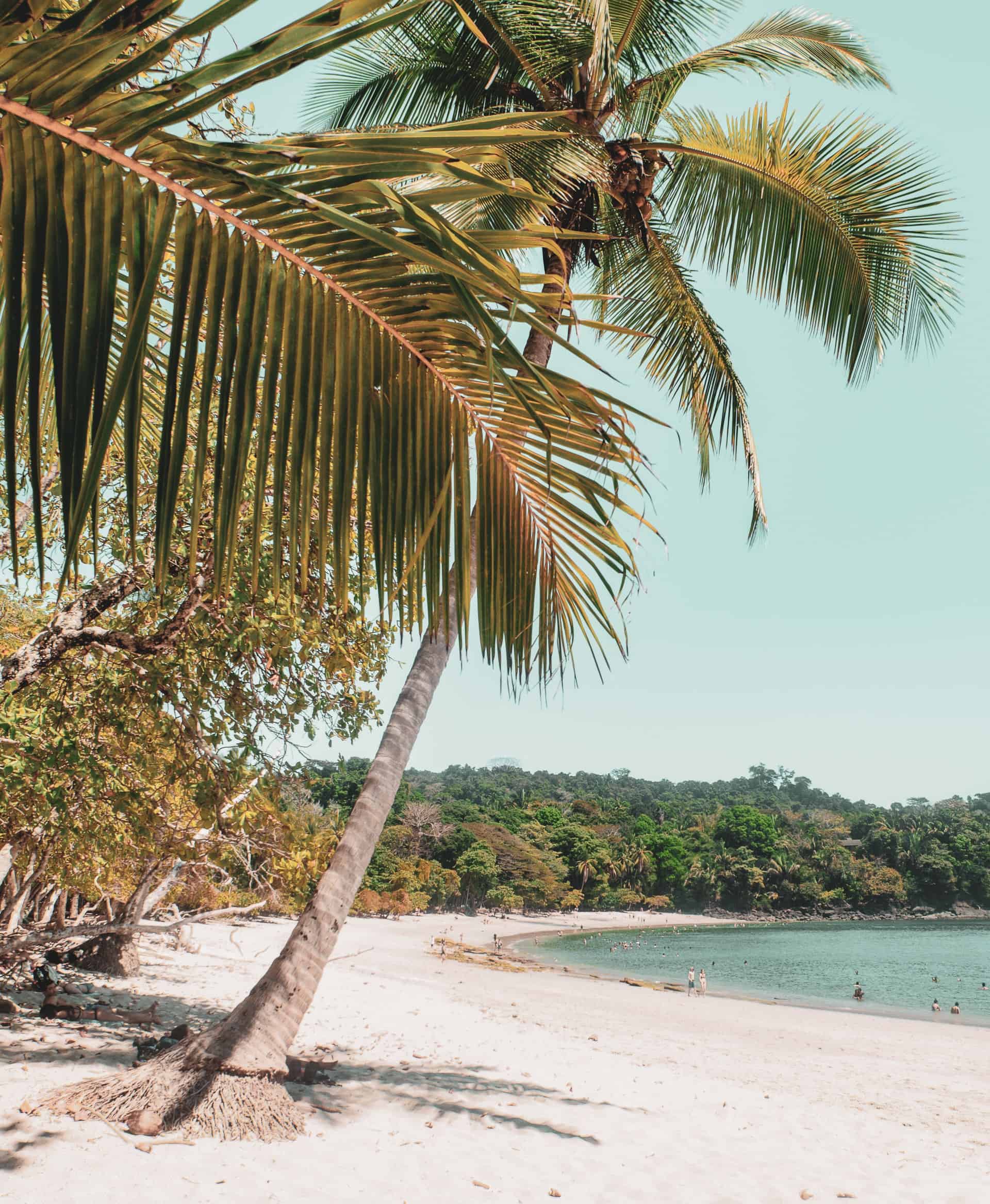 If you love the tropical climate and the idea of a peaceful country, book your tickets for the capital, San Jose.
Especially if you are looking to be an adventure travel writer, Costa Rica might be the perfect country to start.
Here's some advice that might come in handy if you do decide to visit this eco-friendly country.
Expenses
For starters, Costa Rica is not a cheap place to live and work.
Not as cheap as many of the other Central American destinations like Guatemala and Nicaragua.
However, there are a lot of things that this country has to offer that cancel out that high cost of living.
This country offers all the facilities that you need to work remotely, in addition to a rich and serene environment.
The exact cost of living will vary depending on your own choices and tastes.
Here is a rough idea of what you are looking at, in terms of expenditure per month, if you want to move to Costa Rica:
$700 for accommodation.
$400 for food.
$75 for internet and phone.
$150 for transport.
$250 for entertainment.
That totals $1,575 per month, which is still far cheaper than the average $5,000 per month expense of living in the USA.
Internet
Costa Rica does not have the best internet, but it is not so bad that you can't work using it.
The average internet speed in the cities is 4.2 Mbps, and you can easily get connections up to 10 Mbps in all major cities.
Public Wi-Fi and cafe or restaurant internet situations are not very good, so you'll have to rely on your mobile data connection when you are out of your accommodation.
Unlike developed countries, an internet connection is not typically included when you rent an apartment.
You'll have to get one separately. Local internet providers will give you a connection of 50mbps for $50.
Weather
Costa Rica is the perfect location if you want to escape the harsh winters.
The climate is predominantly tropical with no real winters. There are two seasons, the dry and the rainy season.
If you happen to be in Costa Rica in the rainy season, make sure you have battery backup and mobile internet to get your work done, as electricity can be problematic during this period.
Expect to have a lot of vibrant sunny days when you are in Costa Rica.
As the country is near the equator, it gets 12 hours of sun almost all year.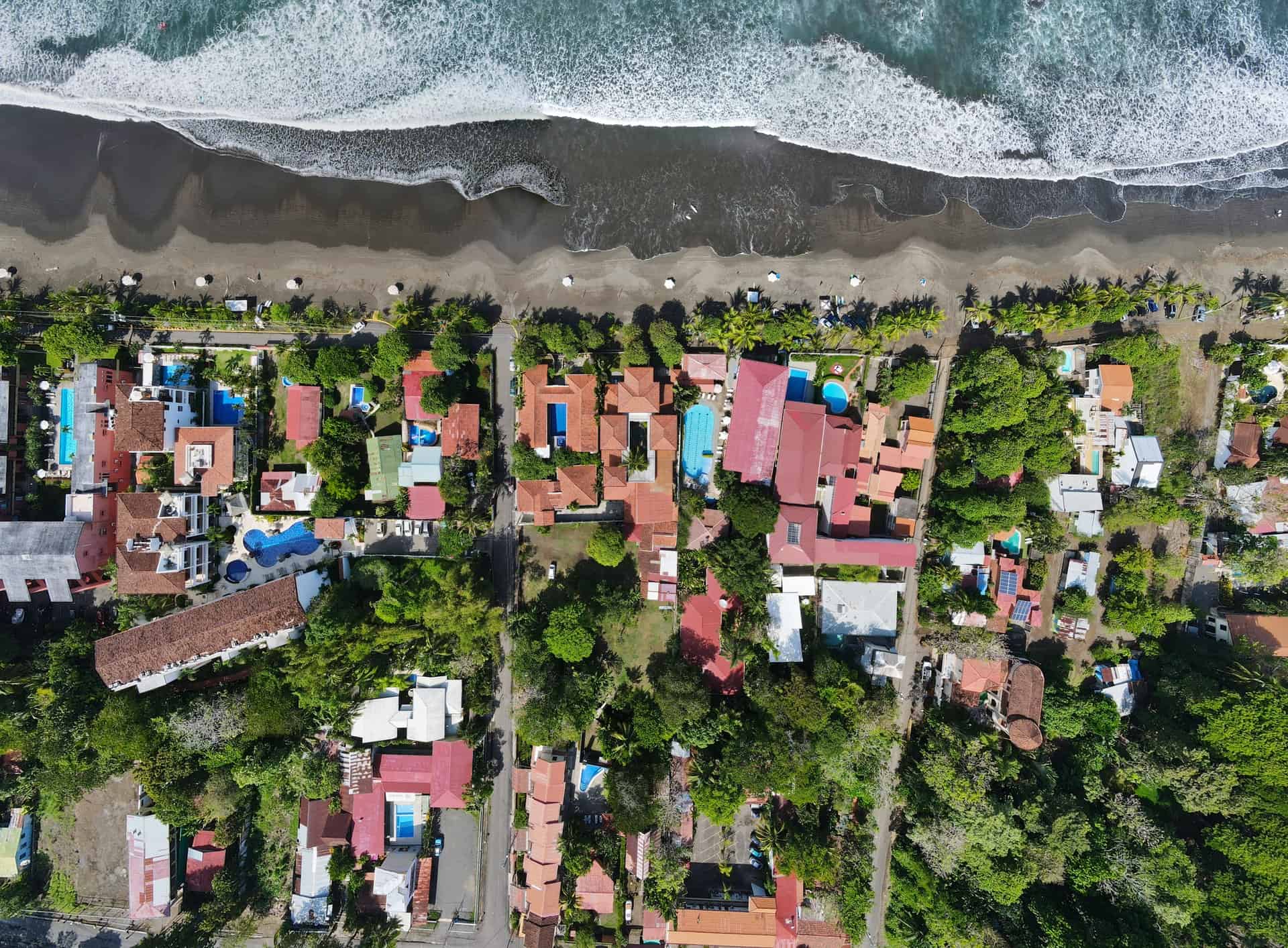 Accommodation
It might be hard to find an excellent place to live and work in Costa Rica, but with a little bit of searching, you can get a place that meets your needs.
The three most feasible approaches to this problem for digital nomads are below.
Airbnb
This is the go-to solution for digital nomads in any country. You can find anything from a private condo to a two-bedroom home in Costa Rica on Airbnb, where you can set up your living and working space.
CoWorking Spaces
Some outstanding services provide coworking facilities in Costa Rica to get your work done in a friendly and productive environment.
One of the prime examples is Selina Hostel Jaco Costa Rica. Not only will you find a shared working space with fellow digital nomads but also an authentic Costa Rican living experience.
Hostels
If you are looking for something very budget-friendly where you can also meet new people, hostels are the best option for you.
However, not all of these are available online, so you'd have to consult the locals to get to one.
Depending on your preferences and budget, you can get a private or shared dorm in a hostel.
Destinations
Costa Rica might be expensive, it might not have the best internet, but when it comes to destinations, there is no lack of them in this Central American country.
Puerto Viejo de Talamanca
If you want to experience amazing Caribbean beaches, rich Costa Rican nightlife, and the biodiversity of Central America, this is the perfect destination for you.
Puerto Viejo de Talamanca is a small town near the Caribbean sea where you can enjoy nature away from the fast-paced life of major cities.
San Jose
If you are not a beach person and like to live in the city lights, San Jose, the capital and largest city in Costa Rica, is the one for you.
It is filled with friendly locals and offers several cafes and other coworking spaces where you can get work done while experiencing Central American culture.
Tamarindo
Tamarindo is a small town on the Pacific Coast of Costa Rica.
The Playa Grande beach on the northern side of the town is the natural habitat of leatherback turtles, where you can observe them in the most natural way possible.
It is one of the top destinations in the country for backpackers and surfers.
Santa Teresa
For the digital nomads who want to escape the bustling cities and want to experience nature in its purest form, Santa Teresa is the place to go.
Started as a remote fishing village, this small coastal town has serene beaches with no overflow of visitors, authentic local food, and friendly locals.
Summary
Costa Rica is a tropical country in Central America with a moderately hot climate.
The cost of living here is a bit high, and internet connectivity is not the best in the world, but it does offer some of the most serene beaches.
You can find accommodation via Airbnb or in hostels or get the services of companies like Selina providing coworking spaces in their hotels.
While you are there, do not miss the city life of San Jose, the beaches of Puerto Viejo de Talamanca and Tamarindo, and the natural beauty of Santa Teresa. Pura vida!
_______
This story is brought to you in partnership with Selina.
This post was written by a guest contributor. Please reference the author's byline in the post above for more information. If you would like to guest post on Go Backpacking, please read our submission guidelines. For information on advertising opportunities, go here.
Planning a trip? Go Backpacking recommends: