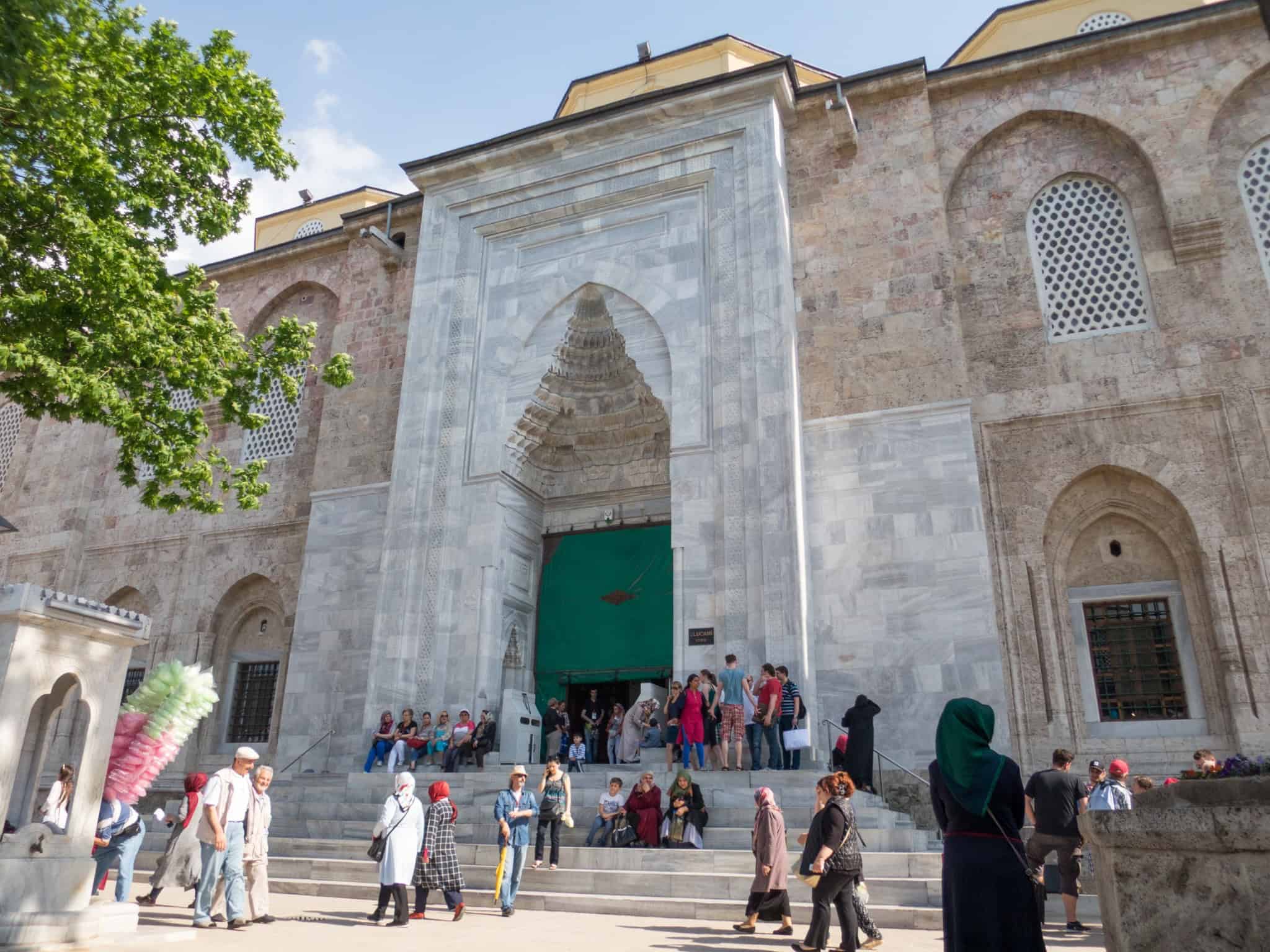 The Grand Mosque and Green Tomb are two icons of Bursa, a city a few hours south of Istanbul.
When my time with Turkish Airlines drew to a close, after exploring Istanbul, Ephesus, and Pamukkale together, it was time to strike off on my own.
I paid $8.50 for a ferry ticket from Istanbul to Bursa, a city recognized as a UNESCO World Heritage Site in 2014:
"This property is a serial nomination of eight component sites in the City of Bursa and the nearby village of Cumalikizik, in the southern Marmara region. The site illustrates the creation of an urban and rural system establishing the Ottoman Empire in the early 14th century."

UNESCO
Ulucami (Grand Mosque)
The main attraction is Ulucami, the Grand Mosque of Bursa, featuring 20 domes, two minarets, and a large water fountain in the middle.
This monumental mosque was built between 1396 – 1399 and is famous for its Islamic calligraphy.
The interior is quite beautiful and well worth a quick look.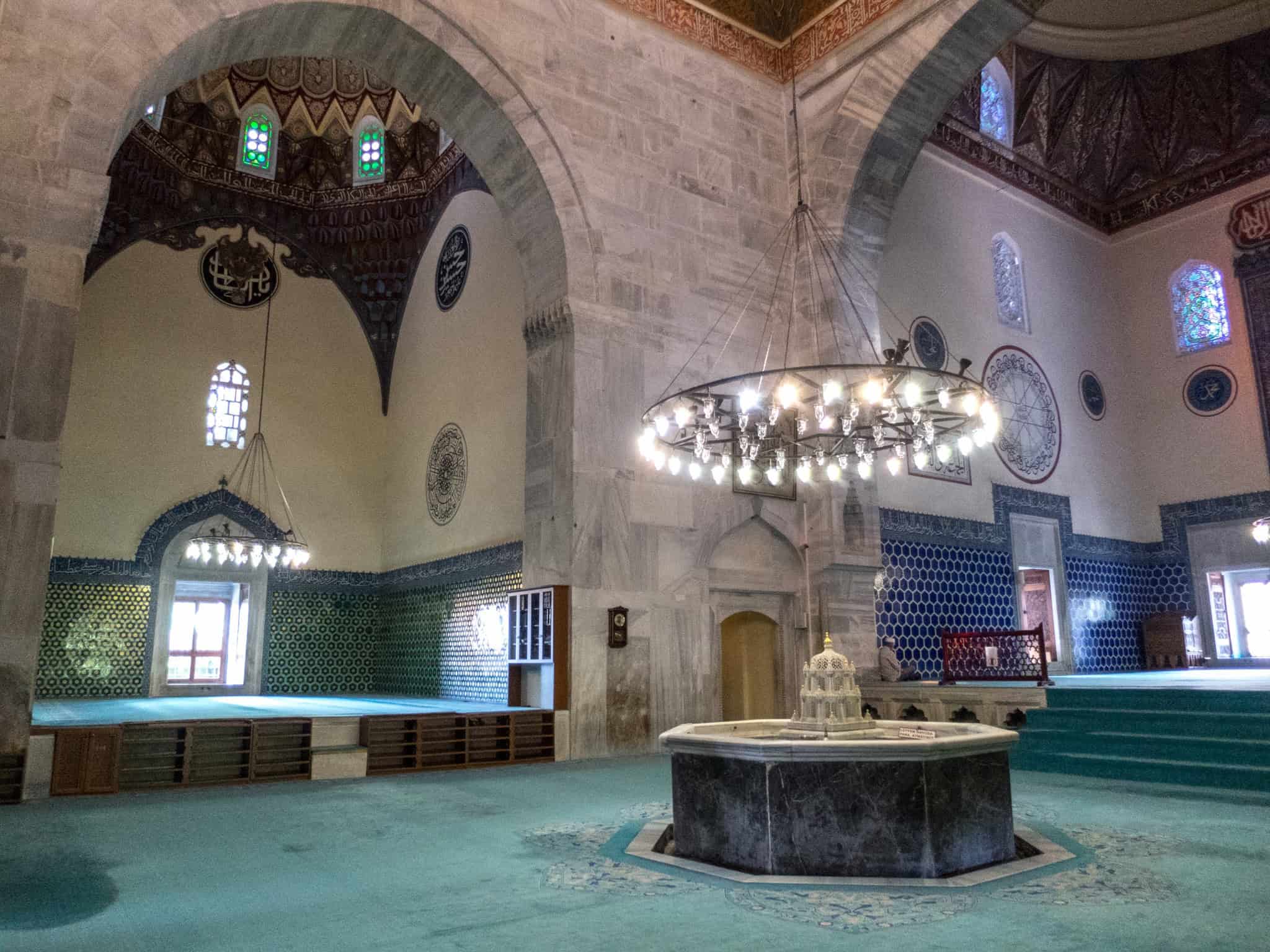 Yesil Mosque (Green Mosque)
Another excellent example of early Ottoman architecture is the Green Mosque, built from 1419 – 1421.
Similar to how the Blue Mosque in Istanbul was named after the blue tiles used inside, the Green Mosque features blue and green tile work.
Yesil Turbe (Green Tomb)
More interesting to me was the Green Tomb, a mausoleum where Ottoman Sultan Mehmed I was laid to rest in 1421.
It was ordered by the Sultan's son and designed by the same architect as the Green Mosque.
Unlike the mosque, however, the mausoleum features colorful tiles on the exterior and the interior.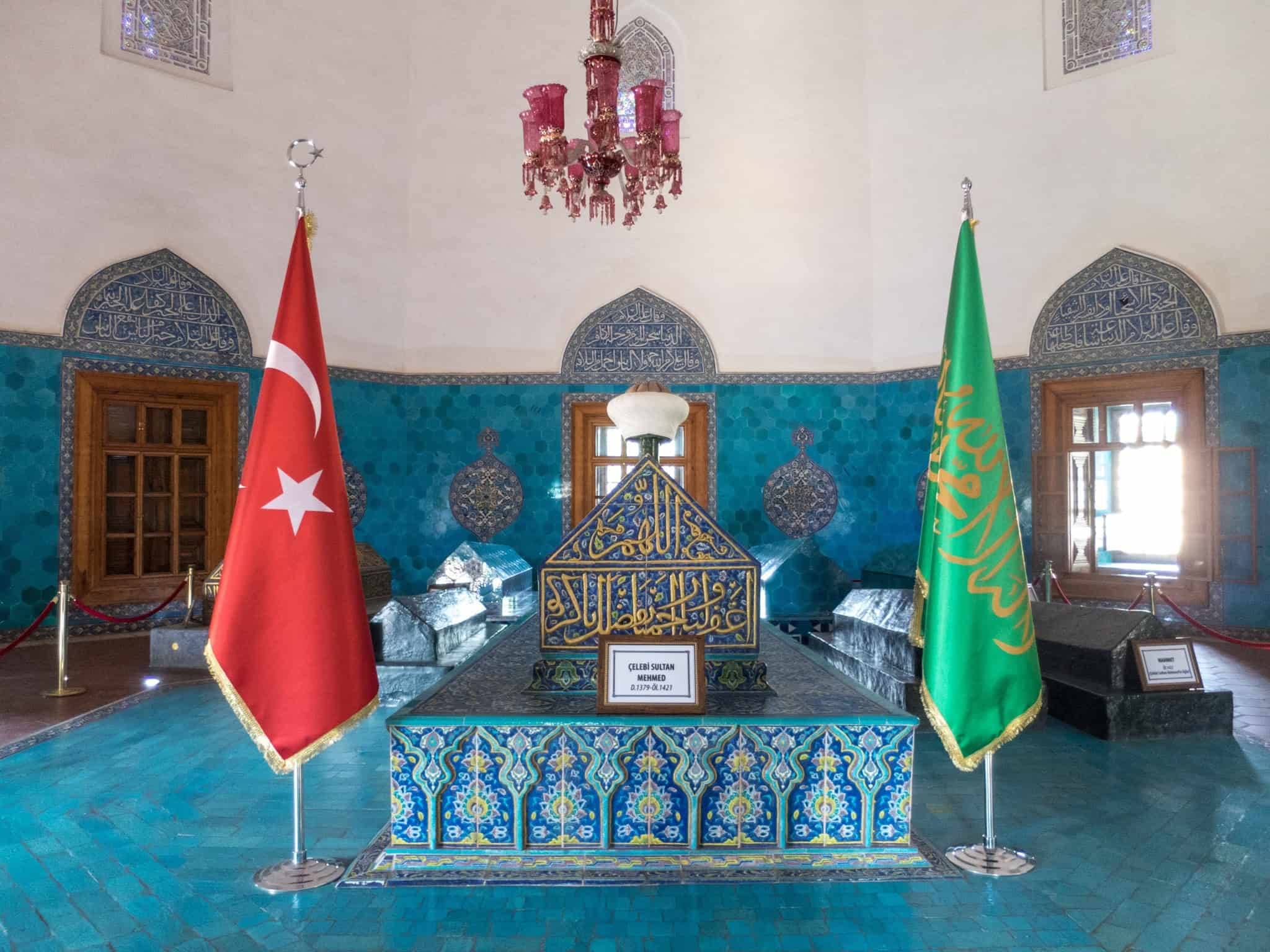 _____
Bursa and Cumalikizik: the Birth of the Ottoman Empire became a UNESCO World Heritage Site in 2014. Click here for the complete list of UNESCO sites I've visited.
Dave is the Founder and Editor in Chief of Go Backpacking and Feastio. He's been to 66 countries and lived in Colombia and Peru. Read the full story of how he became a travel blogger.
Planning a trip? Go Backpacking recommends: