Whenever a place is described as having a "lunar landscape," I think I enjoy it more.
In the outback of New South Wales in Australia, White Cliffs was also the spitting image of the moon, being speckled with giant anthills that act as opal mines or even homes.
Something about a place that seems so vacant and yet so beautiful draws me in.
Cappadocia, in central Turkey, would be one of those moon landing types of places – the ones where you immediately scratch your head and say, "Hmm, so people actually live here?"
Cappadocia has probably topped the list of coolest places I've been, but not just because of the Cappadocian landscapes and rock formations, but also because of the cute little town of Göreme in which we stayed.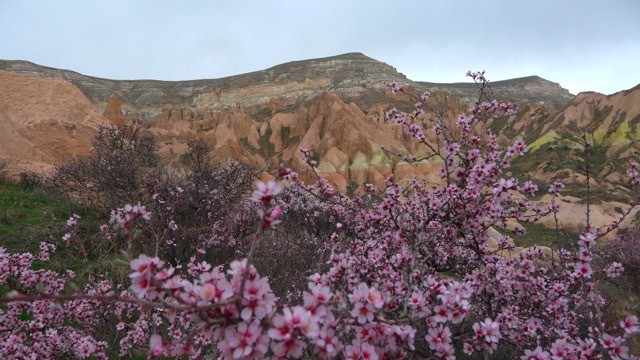 Cappadocia
Cappadocia forced me to get outdoors because most of the attractions involve hiking (light hiking, mind you) or the casual (grueling, in my case) mountain bike session.
Sure, we wanted to die after a big outing, but we also felt good – ready for that 10TL 3-course lunch back in Göreme.
We explored old cave churches, walked through valleys lined with cave and pigeon houses, and twisted and turned around fairy chimneys where we even happened upon the nicest man producing organic apple tea and wine from fruit grown in his garden.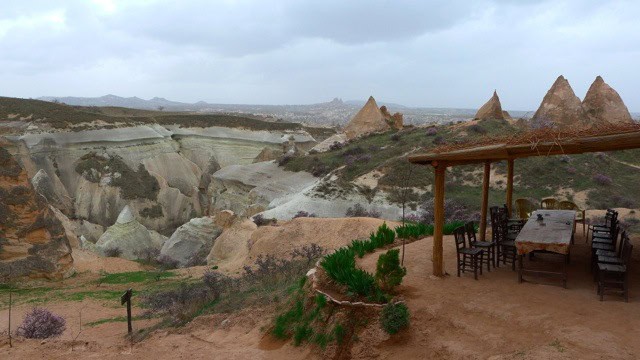 Along designated paths in the national park, there were numerous rest stops where you could quickly order an apple tea or two and bask in the natural beauty of a flowing creek rushing through the linings of naked trees.
Göreme
Back in Göreme, a town in the Cappadocia region, we were greeted every morning by the sunrise and 50+ hot air balloons, all reaching slowly above the town's rocky surrounds.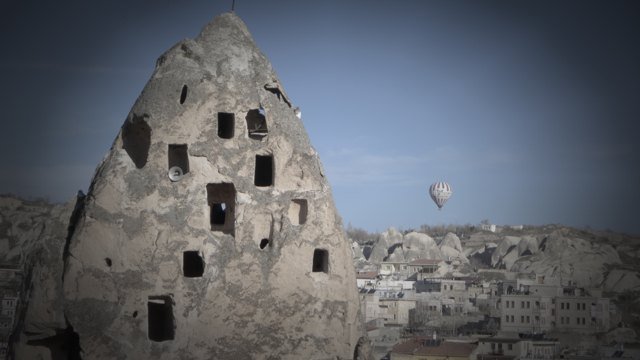 Walking down the street felt surreal with these towering icons looming above, but even those that stayed indoors (and out of the clouds) could probably hear the pulsing sounds of the balloons heating up and flying overhead.
We visited the town during the lower season, and even then, vendors were friendly and not pushy.
Some locals offered us free Turkish delights, while others welcomed us into their homes.
Our stay was only supposed to encompass the three full days in the region as marked by our Intrepid Travel tour, but we stayed five to get to know it well.
If it weren't for a schedule, we probably could have stayed longer, just relaxing and spending time with the adorable little girl of our motel owner.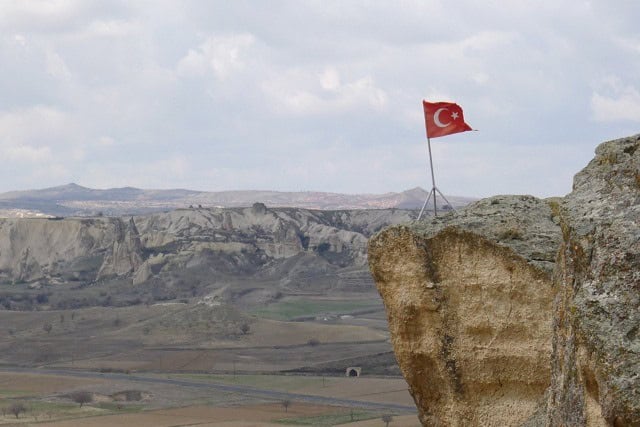 Visiting Cappadocia
Cappadocia is a good 10-hour bus ride from Istanbul or a couple of hours flight, but it is definitely worth the trouble.
If you feel the vibe of Istanbul is too hustle and bustle, head out to Cappadocia to discover the hard-working, friendly, and helpful people that make up much of Turkey.
The best time to visit would not be in the winter, and even early April was chilly when the wind blew (and rainy!).
Our guide explained that mid to late April was when the trees and flowers would bloom, so I can only imagine the beauty at that time.
Brooke lives a thrifty lifestyle so that she can travel the world at every possible opportunity. Find more of her writing on her website: Her Packing List. Or follow her on Twitter.
Planning a trip? Go Backpacking recommends: