When it comes to adventure travel, an ounce of prevention is worth a pound of cure. The many benefits of hiring an adventure travel guide can more than make up for the cost.
In my early twenties, my most incredible adventure during a summer backpacking in Europe was the actual city-hopping itself.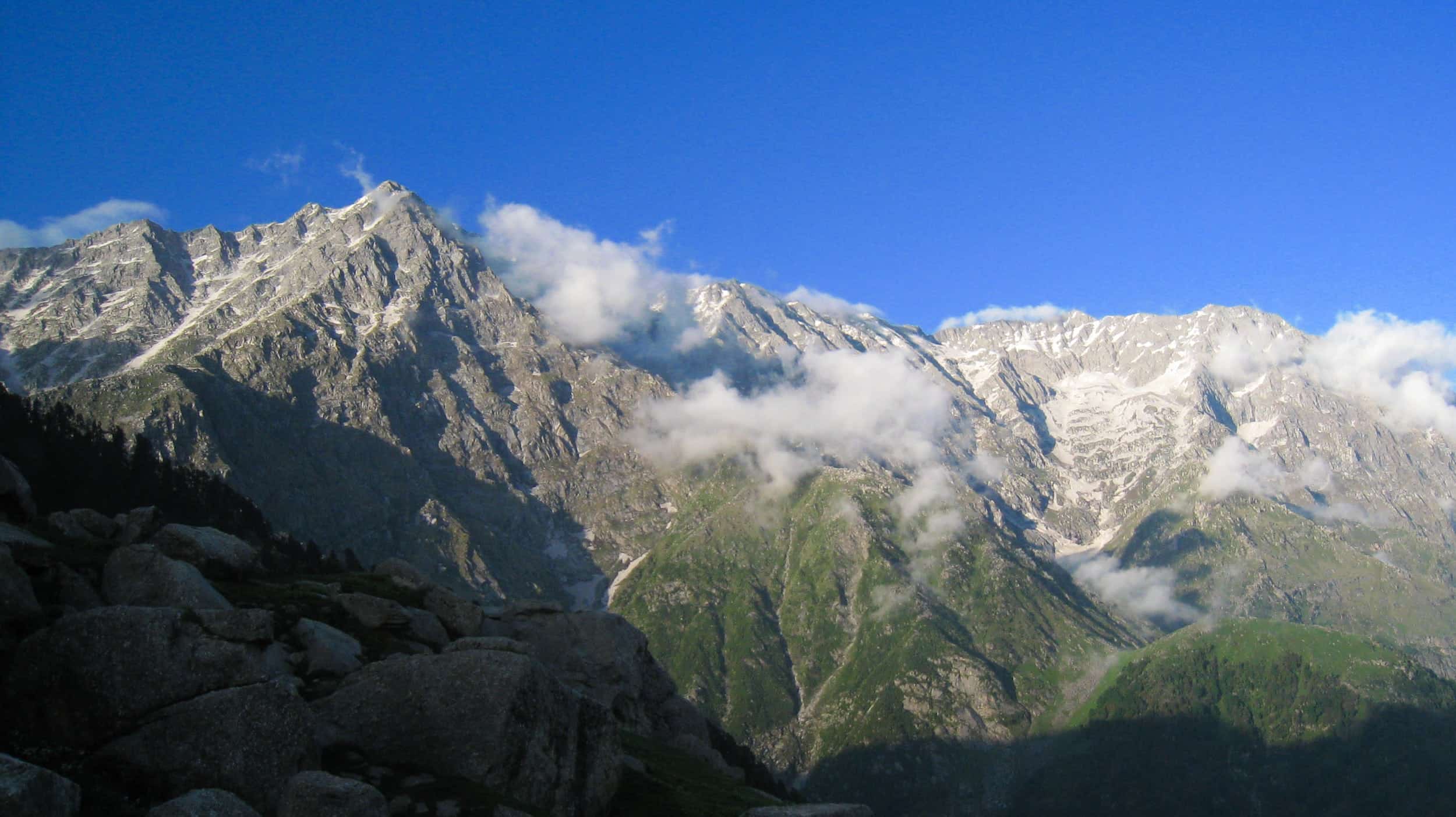 It wasn't until seven years later, when I took a backpacking trip to Costa Rica, that I began incorporating adventure sports such as zip-lining, surfing, and jumping off waterfalls into my days.
Adventure travel became an even bigger theme as I planned my trip around the world.
I dreamed of trekking in the Himalayas, despite having only camped overnight in the woods a few times as a kid, and hiking to Machu Picchu in the Peruvian Andes.
Such adventures were well beyond my experience, comfort level, and risk tolerance. Hiring a local guide made them achievable.
Today, companies like 57hours are making it easier than ever to find highly-trained adventure guides.
57hours is a mobile app and website that helps adventurous people find professional guides for rock climbing, backcountry skiing, avalanche education, surfing, kiteboarding, and mountain biking.
From climbing the Gunks in New York to skiing in the Arctic Circle, there's an adventure and a guide to lead it for just about everyone.
Here are five key benefits of hiring a professional adventure travel guide.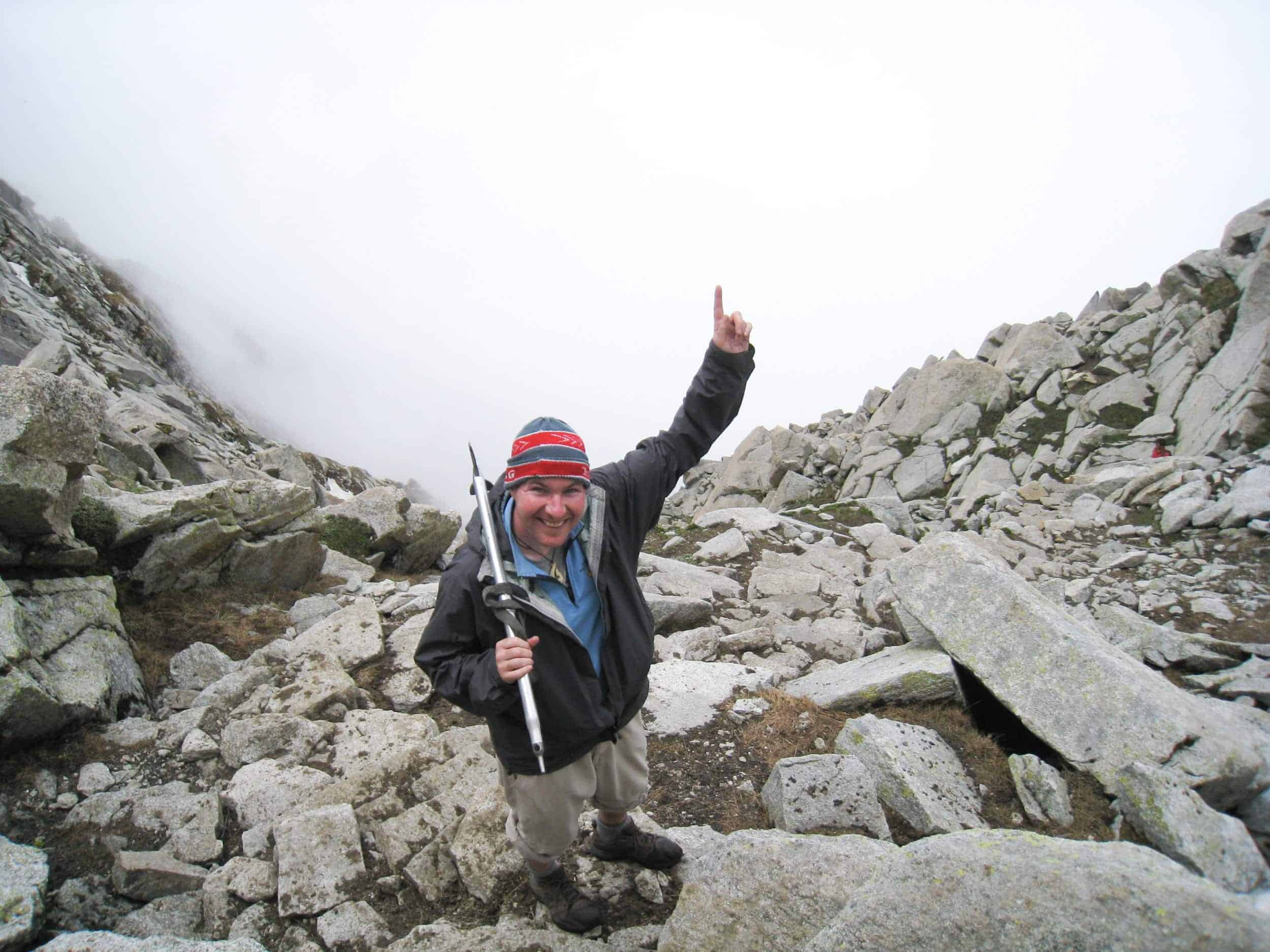 1. Safety
First and foremost, hiring a guide can help you stay safe while you're pushing physical, psychological, and emotional boundaries.
For hiking and trekking, you can depend on guides to know the route, weather, and good places to take breaks, eat, and camp for the night.
They can ensure you're acclimatizing correctly at high altitudes, thereby helping to minimize the effects of altitude sickness.
In backcountry skiing and snowboarding, they'll be aware of avalanche conditions and plan accordingly.
For rock climbing, they'll set up ropes and belay you.
Guides should have first-aid training and, in extreme instances, may be able to save your life. Such was the case during my trek in northern India.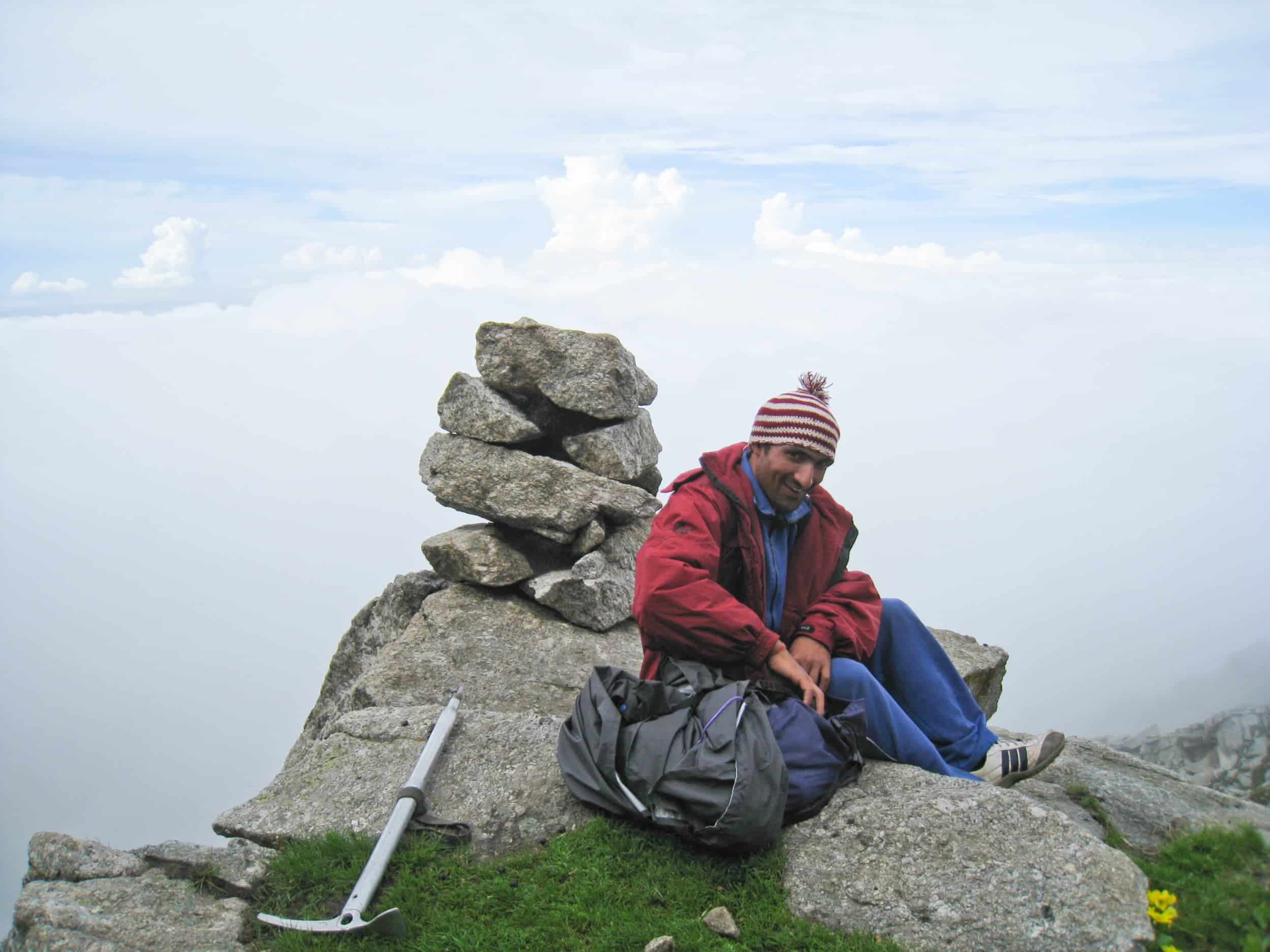 Trekking in northern India
A Swiss traveler and I hired a local Indian guide, Ashok, and a porter in McLeod Ganj to lead us on a four-day trek to Indrahar Pass (4,320 meters).
Upon reaching the mountain pass after four hours of climbing on our third day, my Swiss friend was not feeling well. He had a headache and looked unsteady.
As we descended, he slipped on an unstable rock and began falling toward the edge of a cliff.
Without hesitation, Ashok jumped on him, immediately arresting his fall.
The scene unfolded in the blink of an eye. Later, the Swiss man acknowledged he was in trouble, and our guide likely saved his life.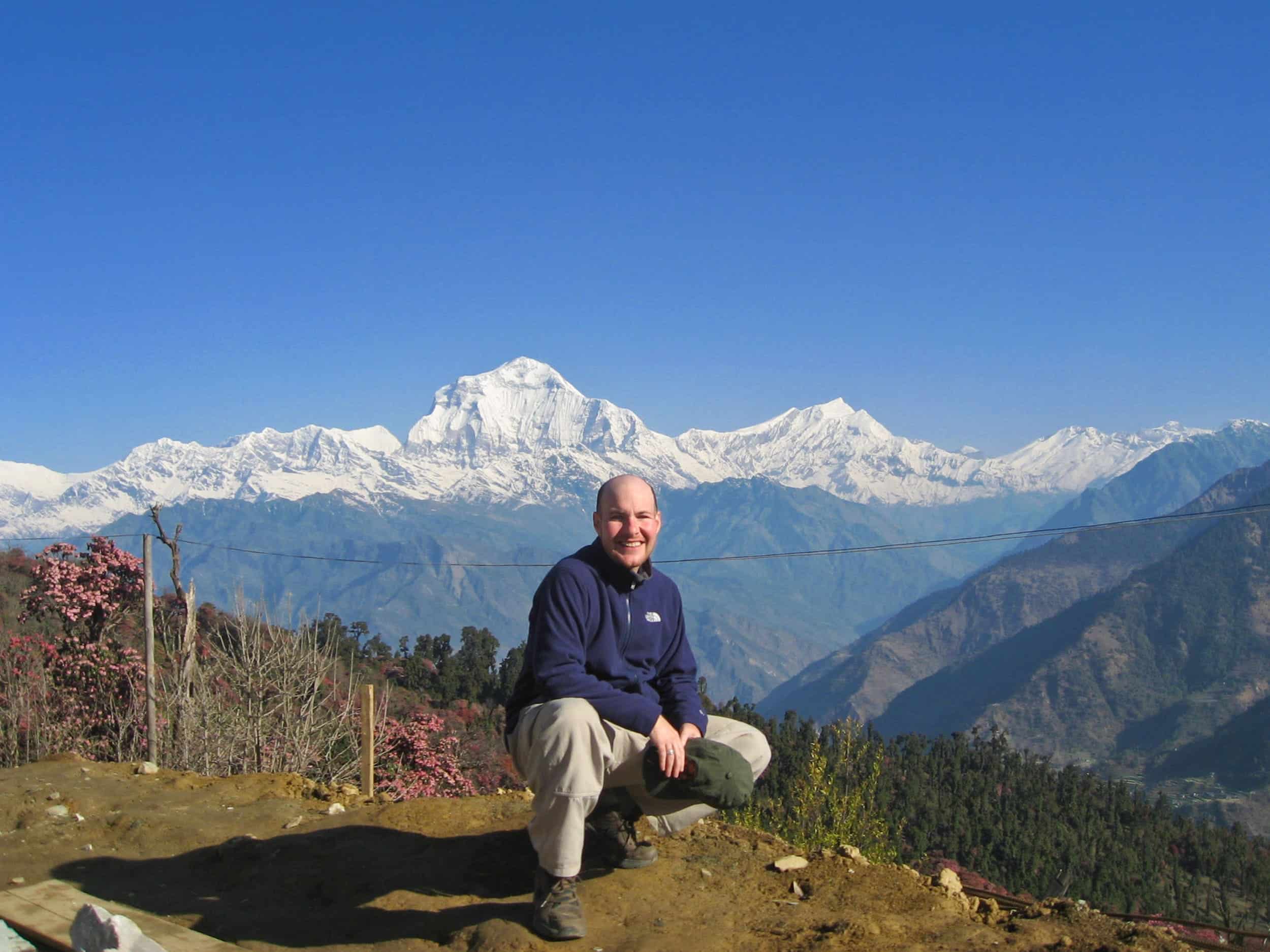 2. Companionship
As much as I love solo travel, I do not have the experience or confidence to hike long distances alone in the wilderness.
For solo travelers, hiring a guide means more than just having someone there to ensure your safety.
An excellent guide will answer all your questions, educate you on local customs and culture, and find ways to entertain you and keep your spirits high.
All of the above was true, and more when I trekked in Nepal.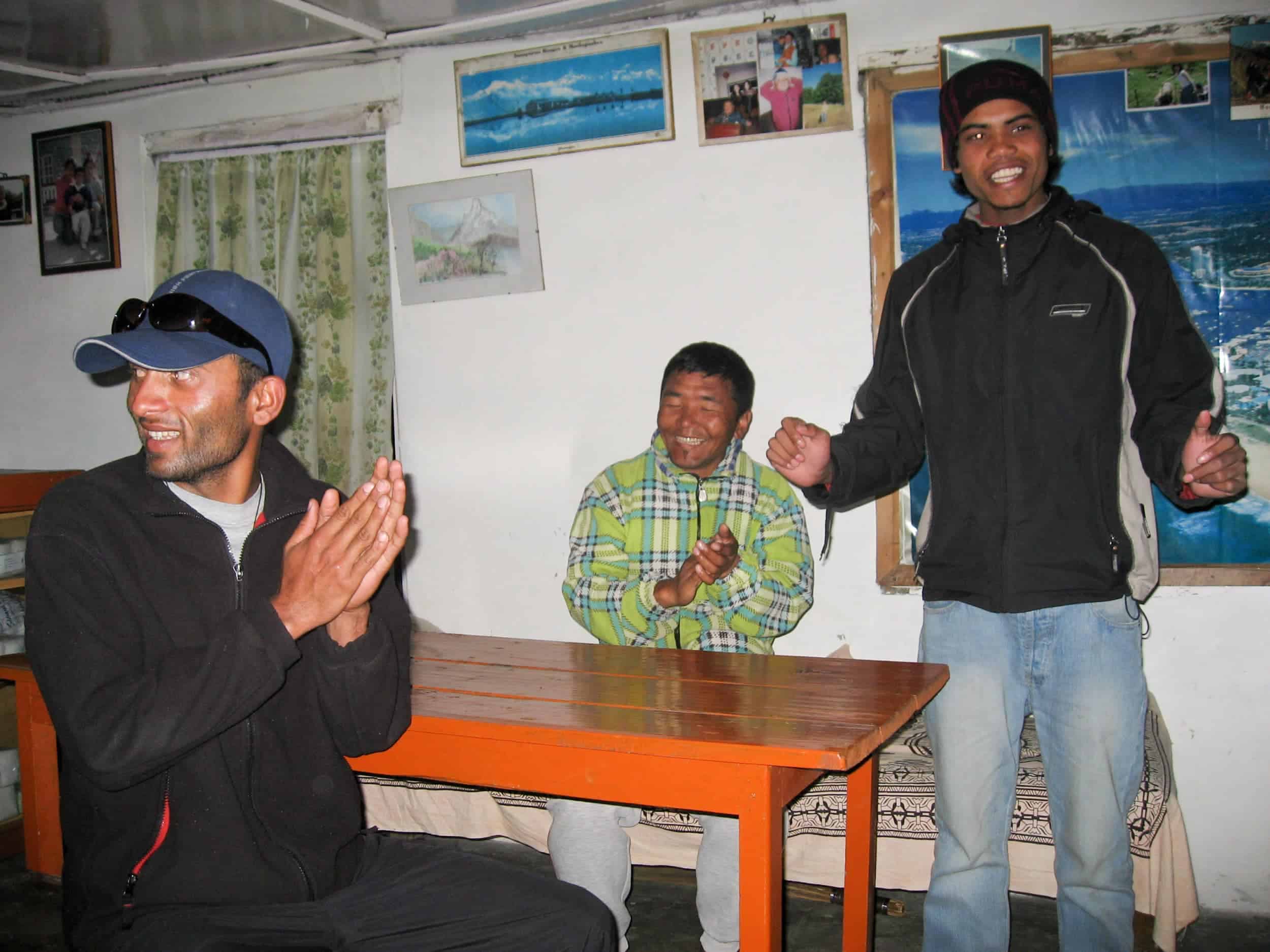 Annapurna Sanctuary Trek in Nepal
By the middle of our third day trekking in the Annapurna region of Nepal, I was certifiably exhausted.
We'd stopped for lunch at a teahouse, yet my breathing remained labored, and my hands tingled.
Our Nepali guide, Mohan, gave me the option to continue another day and a half to Annapurna Base Camp (4,200 meters) or stay nearby with our porter, Nima Sherpa until he returned with the other trekker.
Rather than risk further physical problems, I stayed behind. Nima took good care of me, offering encouragement to keep my spirits up.
When Mohan returned with the other trekker, we resumed the trail together. Rested, I was energetic, and I had a great time the remaining five days.
Throughout the trek, our guide sang popular Nepali songs and made lots of jokes.
I can't imagine having done the trek without our guide and porter. Their presence and friendship added richness to the experience.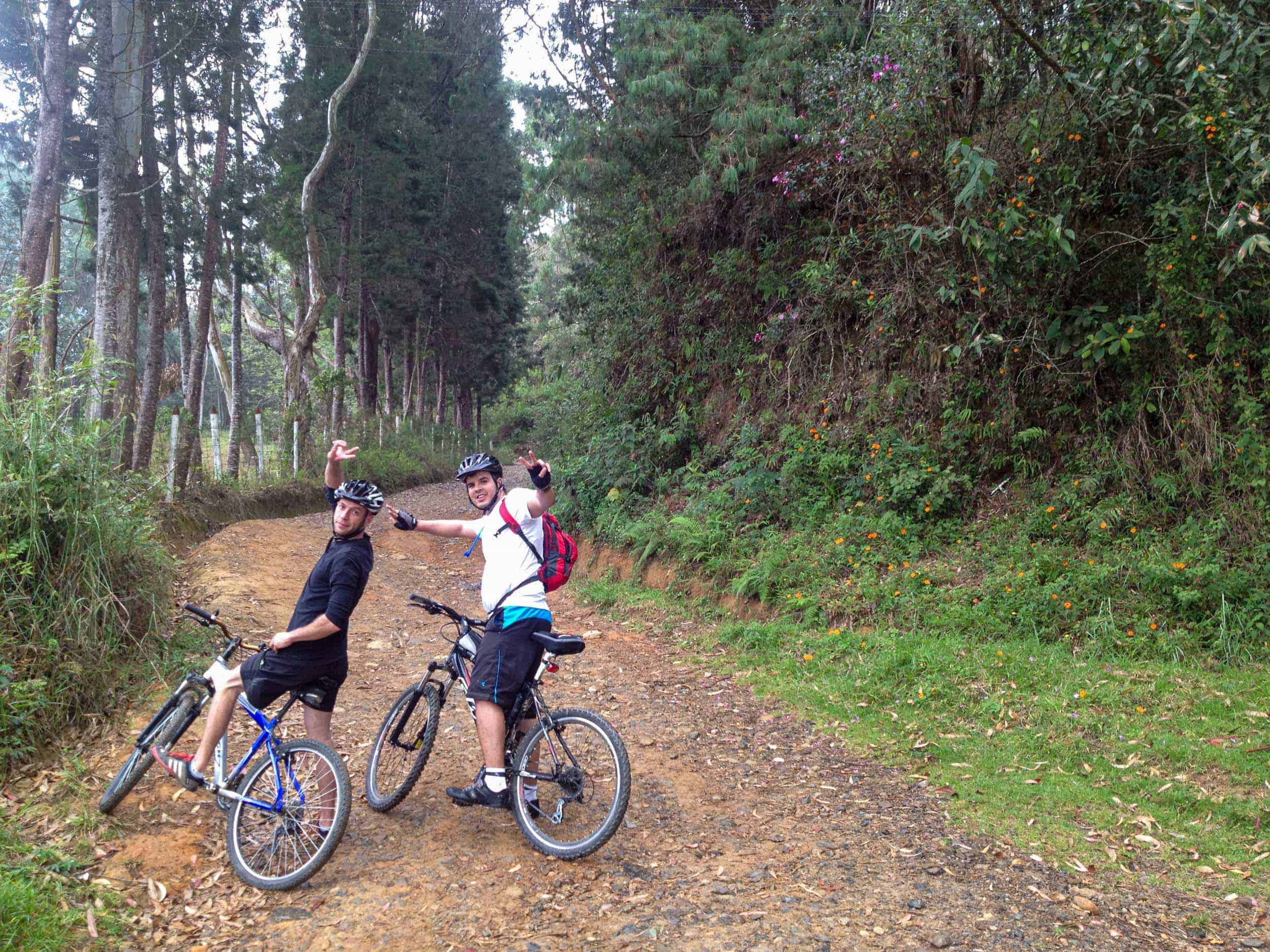 3. Regional knowledge
An excellent adventure travel guide will have a strong understanding of the area where they operate. This entails knowing local trails, conditions, weather, and risks.
Guides will also ensure you have all the necessary equipment before you begin.
Depending on the type of tour, you may be provided equipment, which should always be in good working order.
Mountain biking in Colombia
While living in Medellin, Colombia, I had the opportunity to spend a day mountain biking outside the city.
Living in a big city, I had fallen into a rut and wasn't getting a lot of physical activity. Escaping to forest trails in the countryside was a breath of fresh air.
Since I was a teenager, I hadn't owned a bike and got a kick out of riding a modern, full-suspension Trek mountain bike.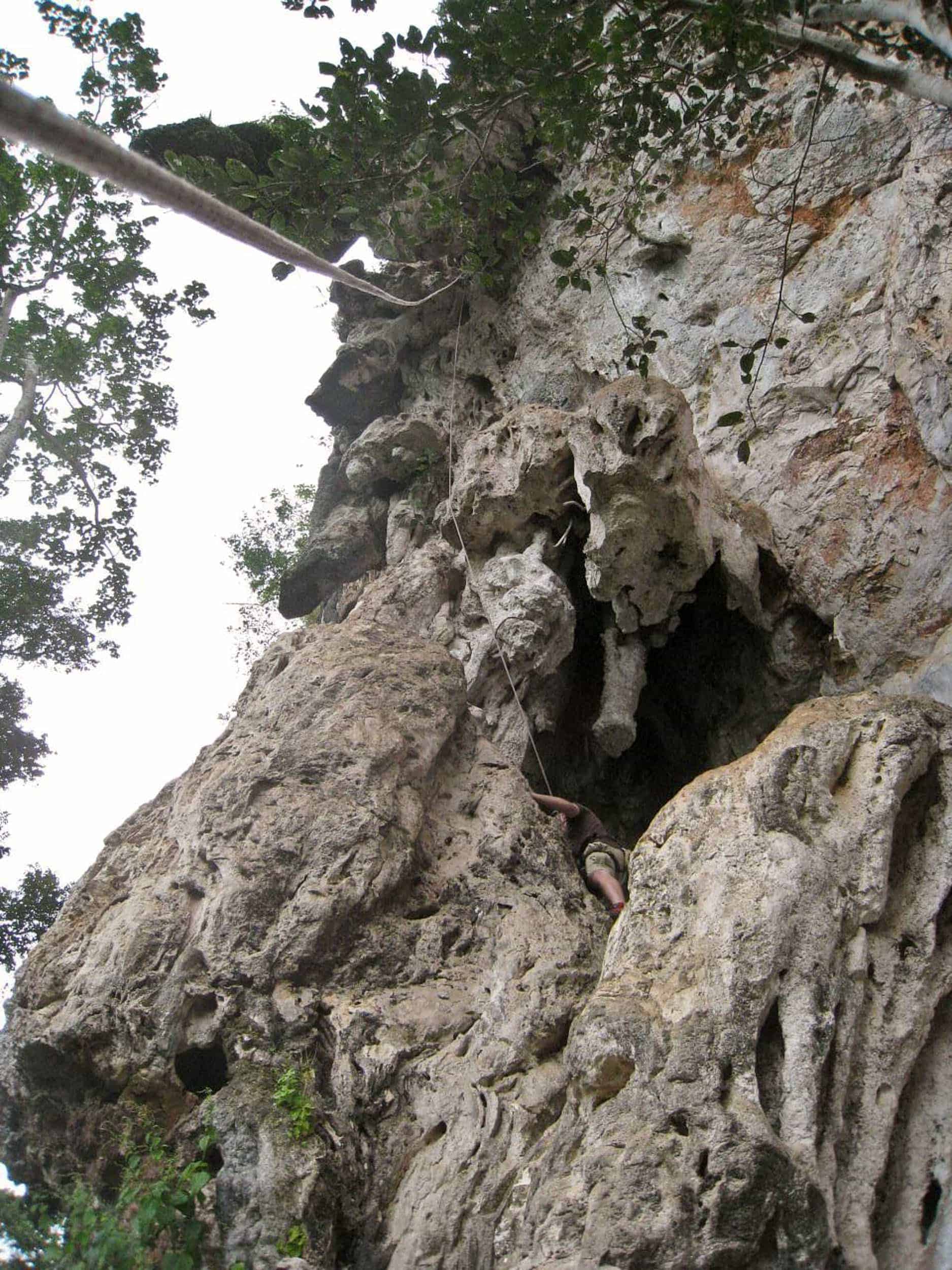 4. Personalize your tour
Independently hiring a local travel guide makes it a lot easier to personalize your tour, too.
Whether you're traveling solo, with a partner, friends, or family, the decision-making is left to you.
A good guide will ensure you have a fun time, partly by ensuring the experience is tailored to your skill level. This is also done for safety reasons.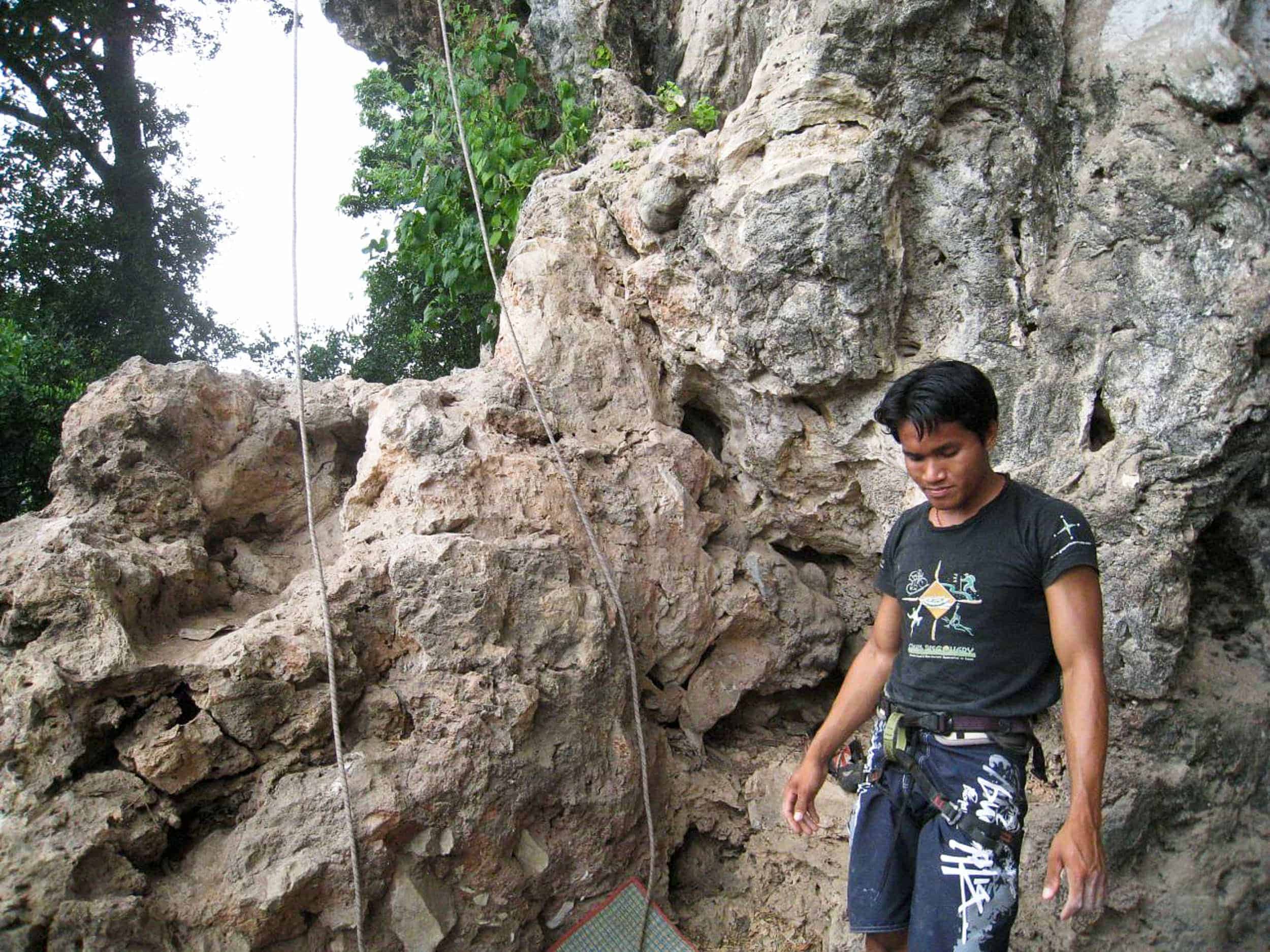 Rock climbing in Laos
During my round-the-world trip, I was in Vang Vieng, Laos, for my birthday. I celebrated by going rock climbing.
I hired a local rock climbing guide who took me to a popular wall. I belayed him to set up the rope on a beginner route.
He belayed me as I slowly made my way up the sharp limestone wall. I was able to get within a few meters of the top.
I also tried a more leisurely route, which was more manageable. However, I still fell a few meters short of the top before having to abseil down.
Spending a few hours challenging myself physically, with lush views of the Laos countryside behind me, made for a memorable birthday. And it wouldn't have been possible without a local guide.
Check out some of the most popular rock climbing spots worldwide.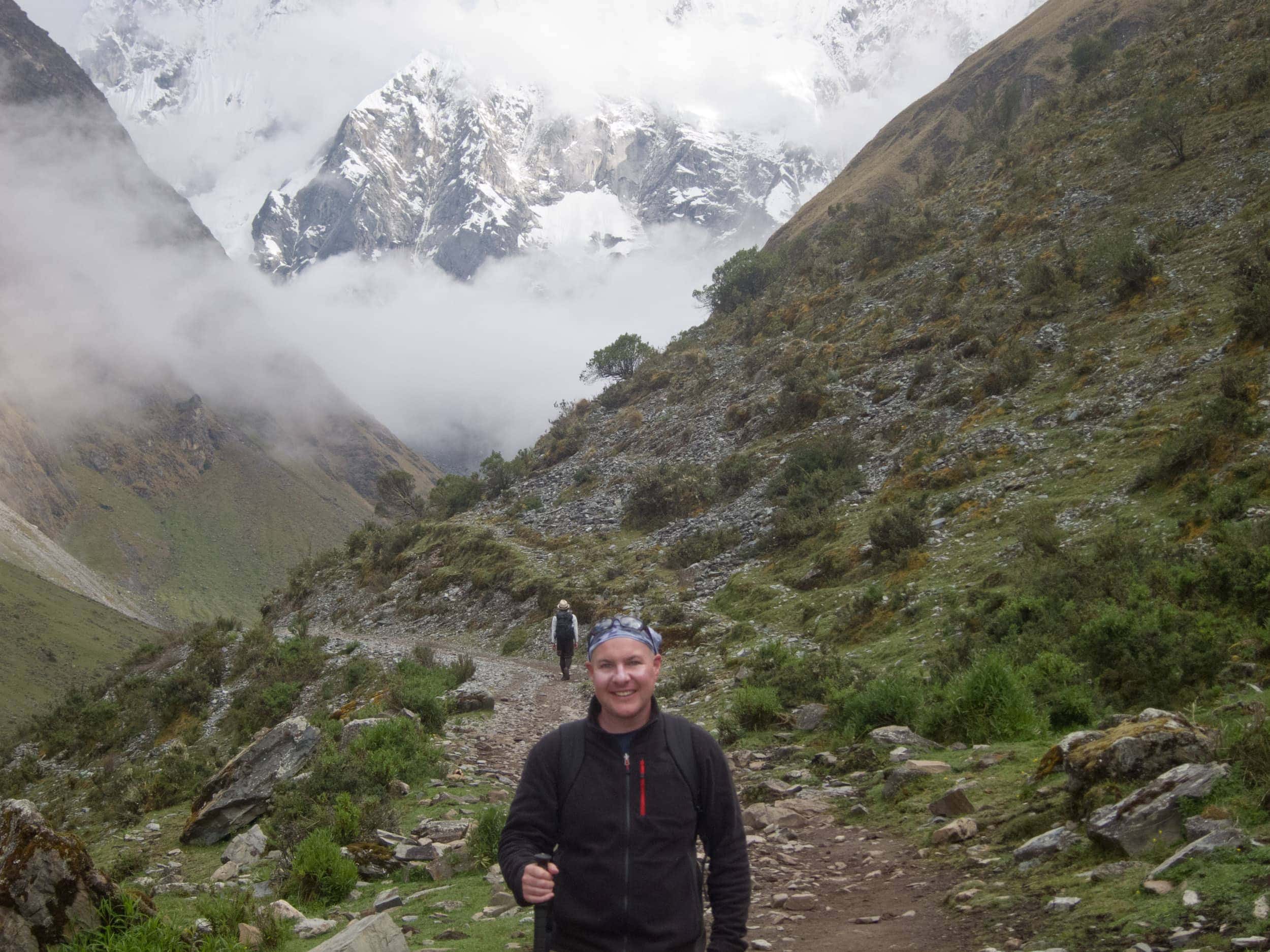 5. Support the local economy
Hiring local adventure travel guides also helps put money in the pockets of locals in the areas you visit.
Your money not only helps them live a good life, but it's also often helping to support their families.
I believe in tipping generously and not subscribing to the idea that a few US dollars is generous in places like Nepal and Peru.
Adventure travel guides often lead strenuous, dangerous activities. Trekking guides are away from their families for days, sometimes weeks (or even months).
Tipping generously shows you appreciate their services, support, and care.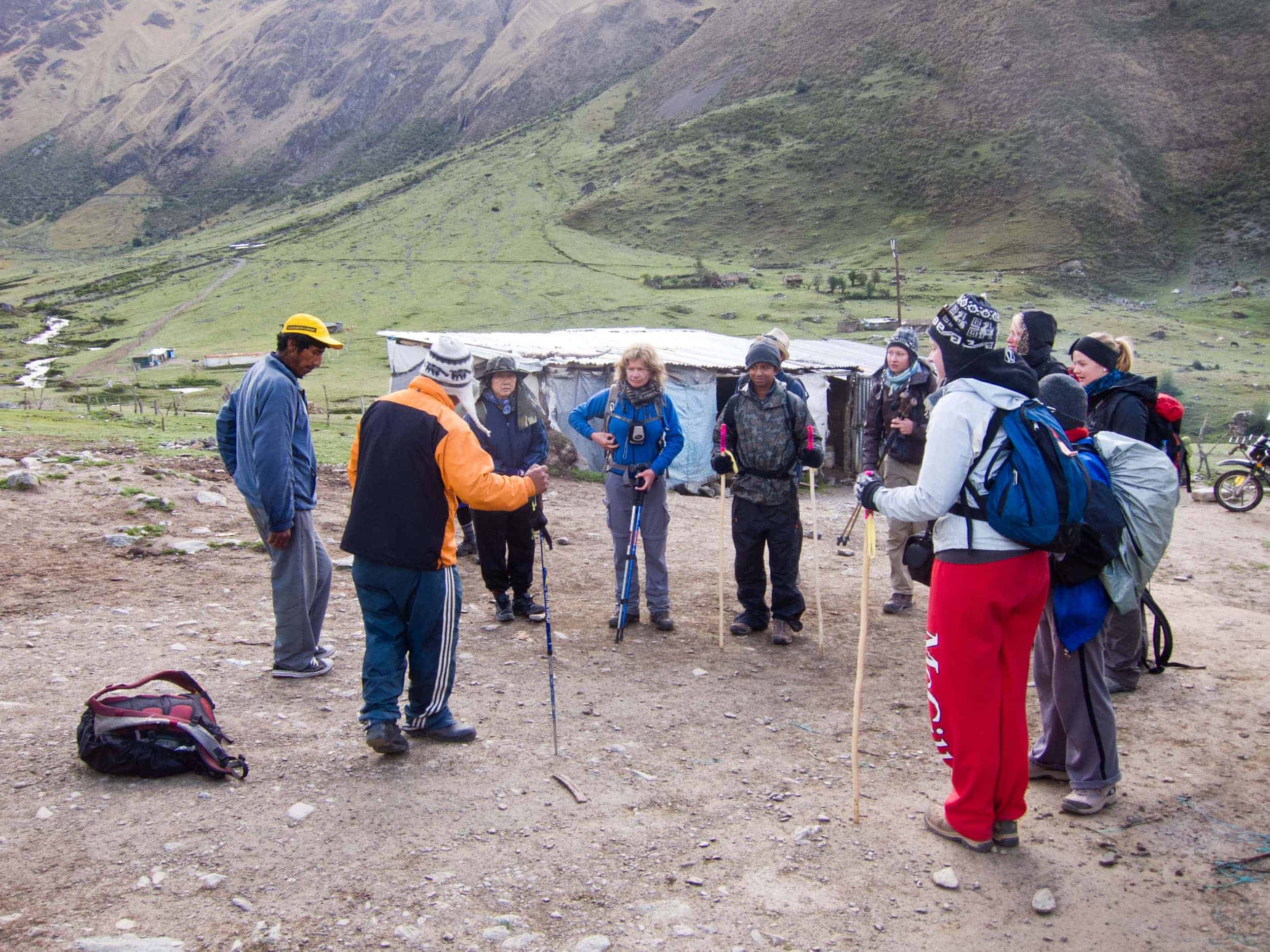 Salkantay Trek to Machu Picchu
When I arrived in Peru, I knew I wanted to make a trek to Machu Picchu instead of hopping on a train.
I wanted to earn the experience and see the surrounding region along the way.
Hiring a local guide in Cuzco for the Salkantay trek made the experience possible on a backpacking budget.
Our guide, who spoke English well, took good care of us
. When one woman was experiencing the adverse effects of altitude on our second day, he helped her hire a mule and led them over the 4,600-meter pass.
The porters saved us time and energy by setting up our tents, cooking, and cleaning our dishes.
It was a team effort, and I was happy to tip them well when it all ended.
***
By now, I hope I've convinced you of the benefits of hiring an adventure travel guide.
A good one will keep you safe, educate you about the local culture, and help you push your limits.
Ready to plan an adventure but not sure where to start? Check out the wide variety of outdoor adventures at 57hours.
____
This story was brought to you in partnership with 57hours.
Dave is the Founder and Editor in Chief of Go Backpacking and Feastio. He's been to 66 countries and lived in Colombia and Peru. Read the full story of how he became a travel blogger.
Planning a trip? Go Backpacking recommends: