My first opportunity for backpacking Panama came tantalizingly close in 2005 when I traveled to Costa Rica and traveled south along the Caribbean coast.
In Puerto Viejo, near the Costa Rican border, I encountered backpackers traveling overland, coming north from Panama (and South America), or heading that way next.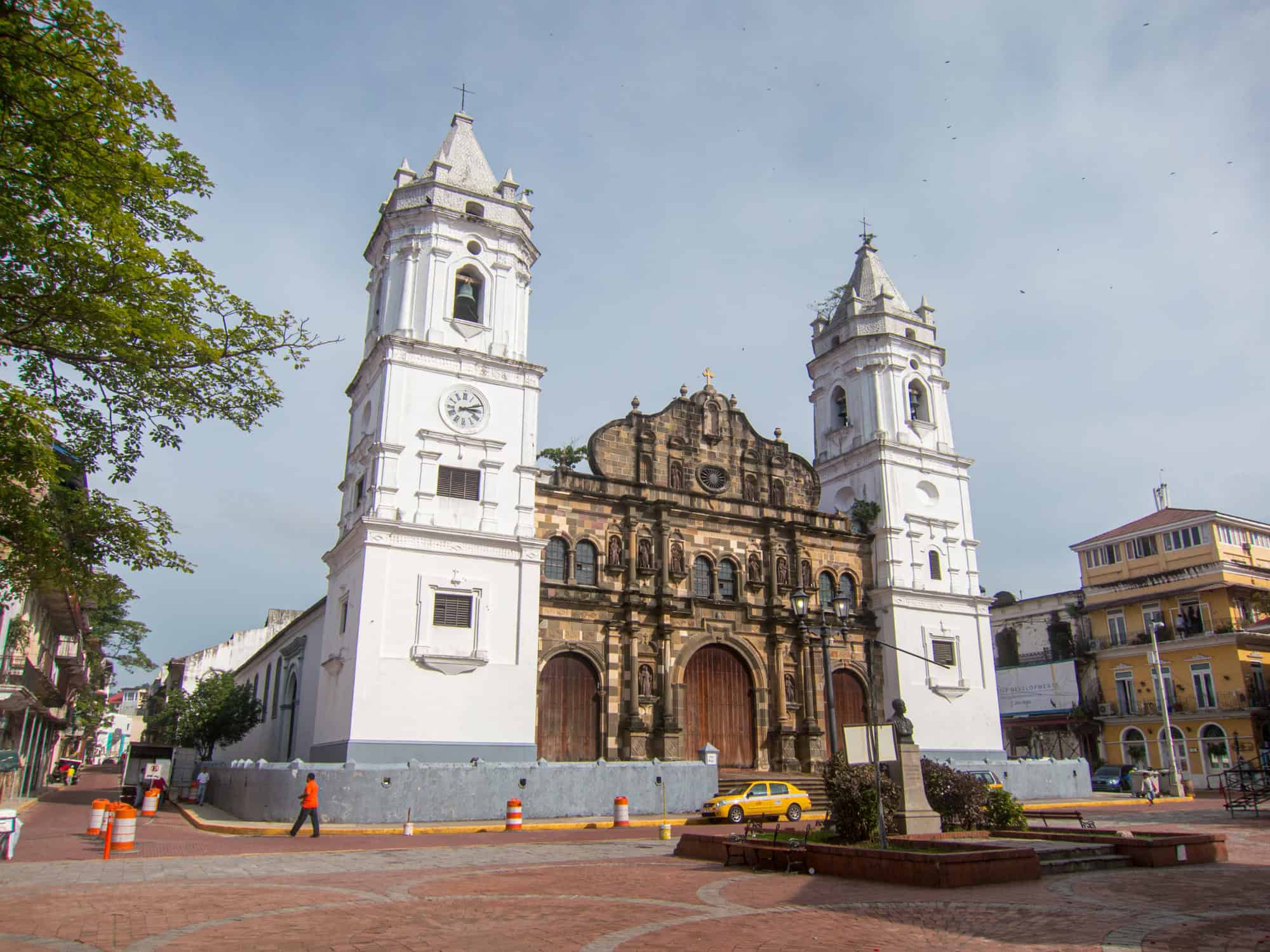 I considered making a border crossing but stuck to my original plan for an 18-day vacation exploring Costa Rica.
It would be another eight years before I returned to the region, this time dedicating two weeks to backpacking Panama.
As a country on the Caribbean coast, travelers that get to Panama are often enticed to visit the Caribbean islands as well.
These regions offer many opportunities for adventure seekers. Those who fall in love with the places can get Caribbean countries citizenship by investment.
What follows is my Panama trip itinerary, which served me well as an introduction to the country.
Where to Go in Panama
Panama City
Panama City is unique among capital cities in Central America as it's located on the coast. Specifically, it faces Panama Bay on the Pacific coast.
A modern skyline full of high-rise buildings occupies the Punta Paitilla district. I had little interest in spending time in that part of the city.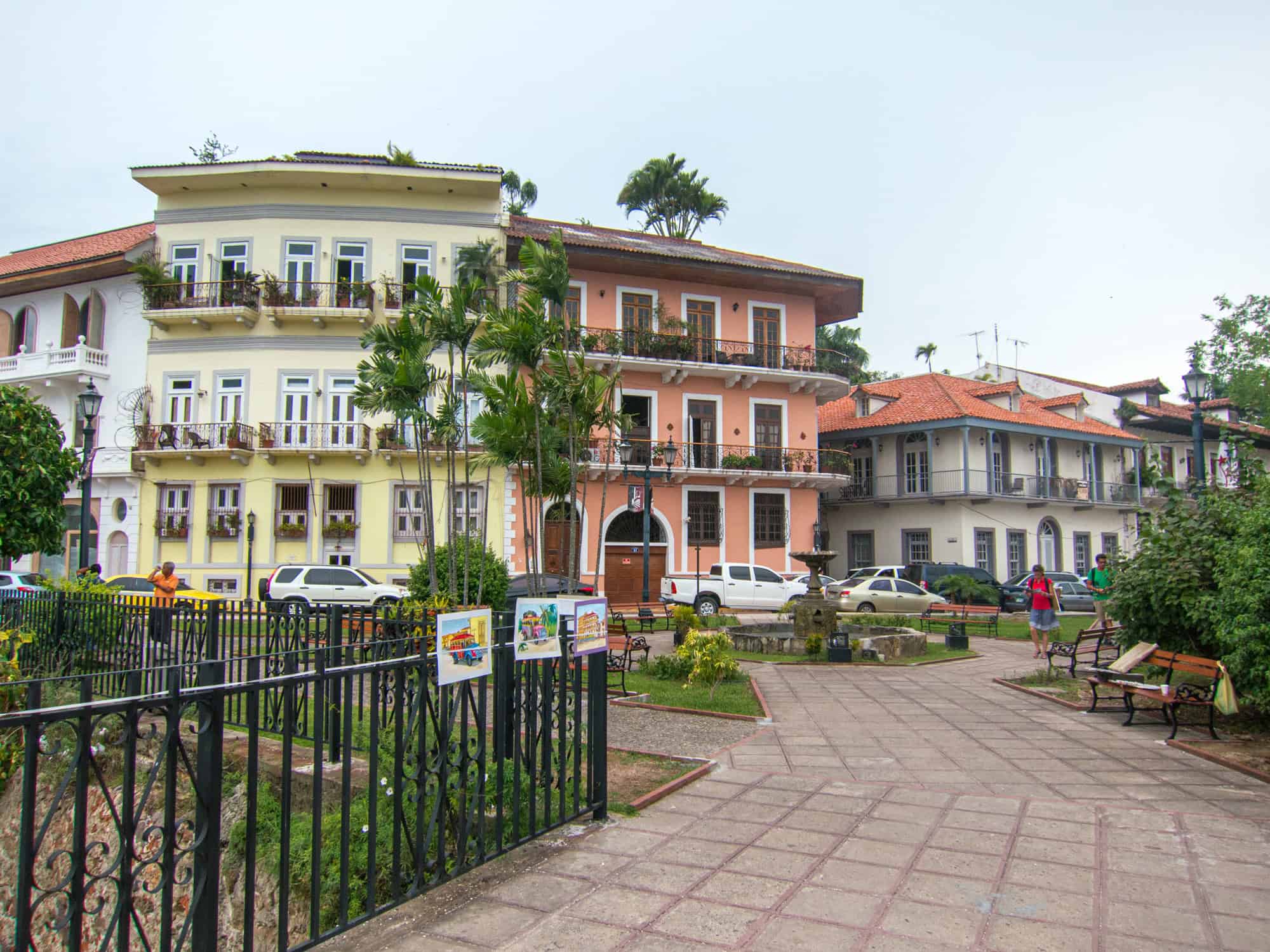 San Felipe (Casco Viejo)
Instead, I based myself in the historic San Felipe neighborhood, Casco Viejo ("Old Town" in Spanish).
This coastal area was settled in 1673 and recognized as a UNESCO World Heritage Site in 1997.
The walkable old town reminded me of Cartagena, though smaller and with fewer renovated buildings.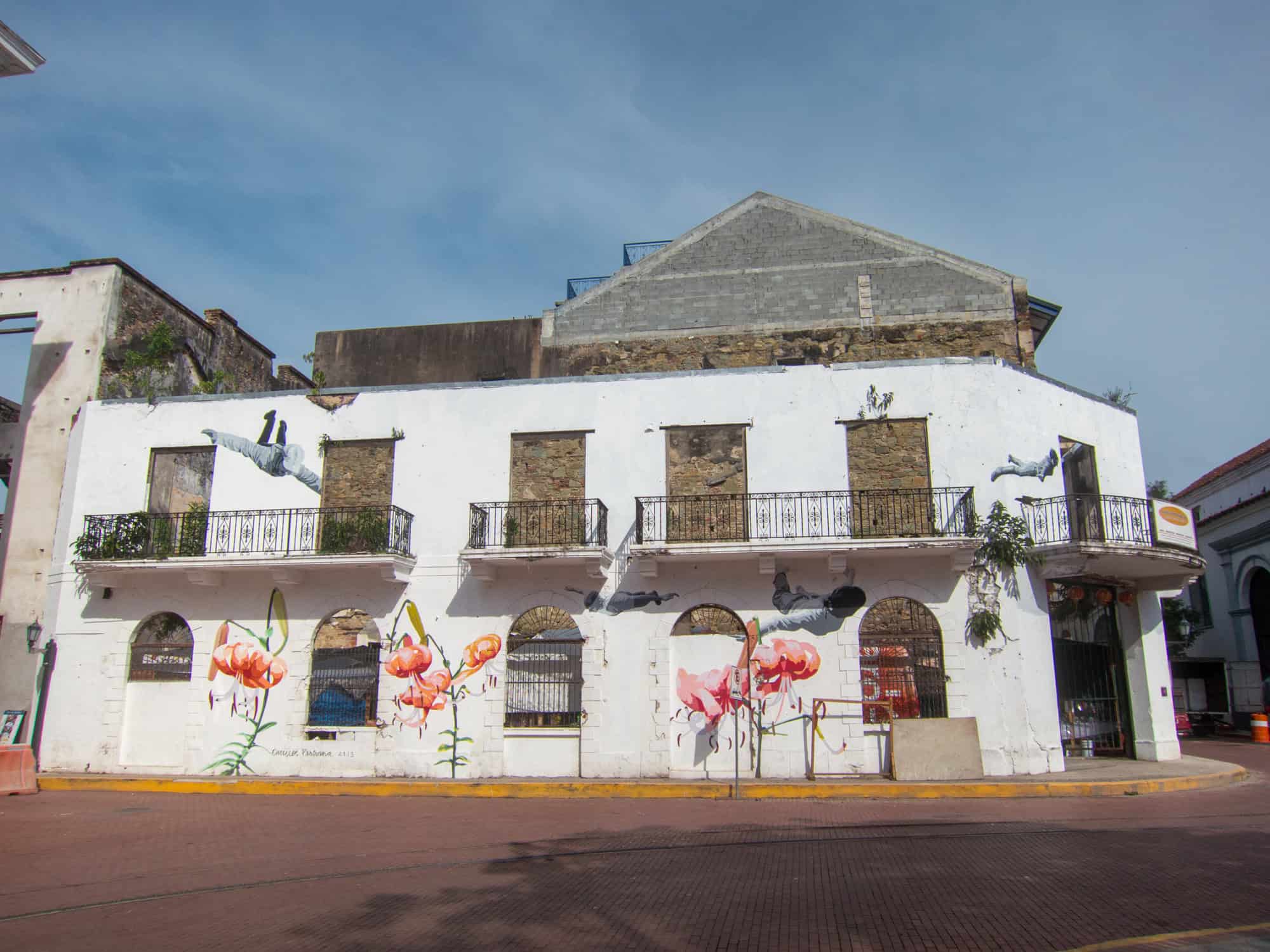 Some buildings, like the one pictured above, even lacked a roof. It was just a few walls that had been re-painted, the interior used for a craft market.
There were positive signs it was very much a work in progress, though, and I made a mental note to consider coming back in ten years to see how Casco Viejo has evolved.
Several landmarks include:
La Catedral Metropolitana, the city's main Catholic church
El Palacio de las Garzas, home to Panama's president
Ruins of Church and Convent of Santo Domingo (Arco Chato)
Plaza de Francia, the original town square
I view the capital city as a transportation hub for backpacking Panama.
I entered and departed the country via the city, using it as a jumping-off point for trips to the coffee region to the west and San Blas Islands to the northeast.
Of course, I didn't miss an opportunity to visit the famous Panama Canal.
Related: 10 Incredible Things to Do in Panama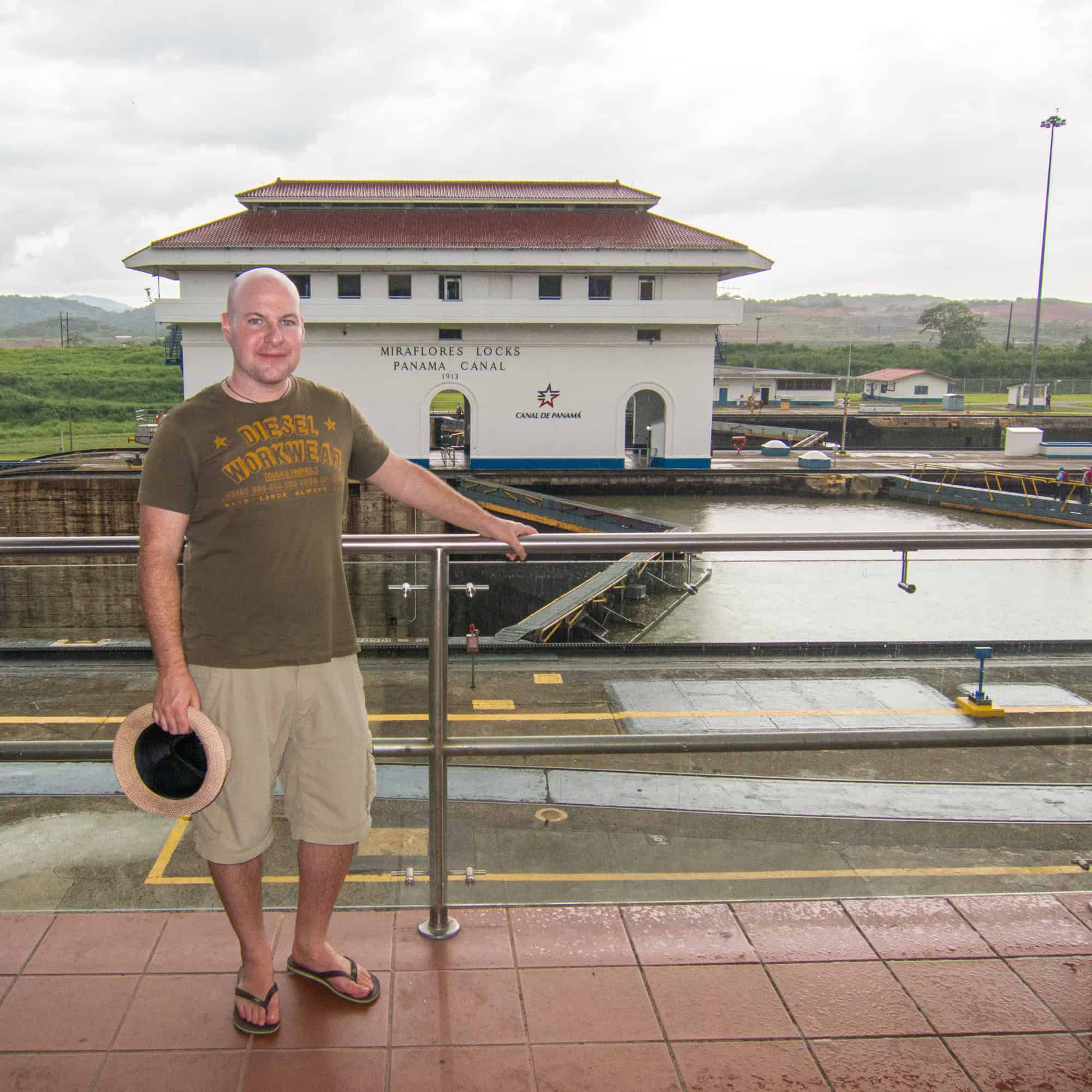 Panama Canal
The Panama Canal is, without a doubt, a miracle of human engineering. However, it's about as thrilling as the Hoover Dam, impressive for its sheer size but challenging to get excited about.
On my first full day in Panama, I took a taxi from Casco Viejo to the Miraflores Locks, the last lock before ships reached Panama Bay and the Pacific Ocean.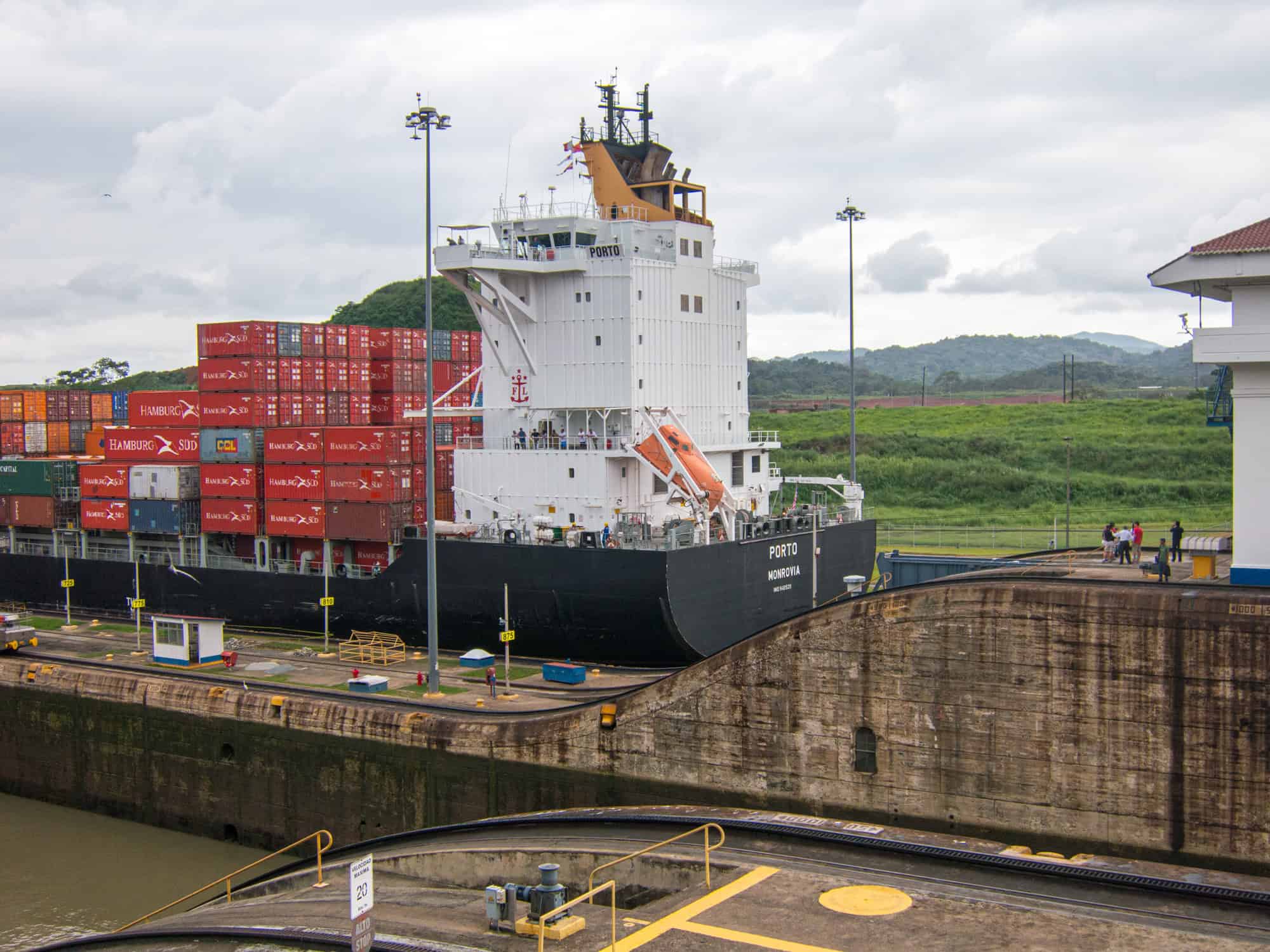 Three locks control the height of ships, allowing them to move from Gatun Lake (which empties into the Caribbean Sea) to Panama Bay (and vice versa).
The canal features two lanes, and modern cargo ships are built to use every inch of space they afford.
I spent less than one hour at the Miraflores Locks, watching ships pass through and walking through the small indoor exhibition.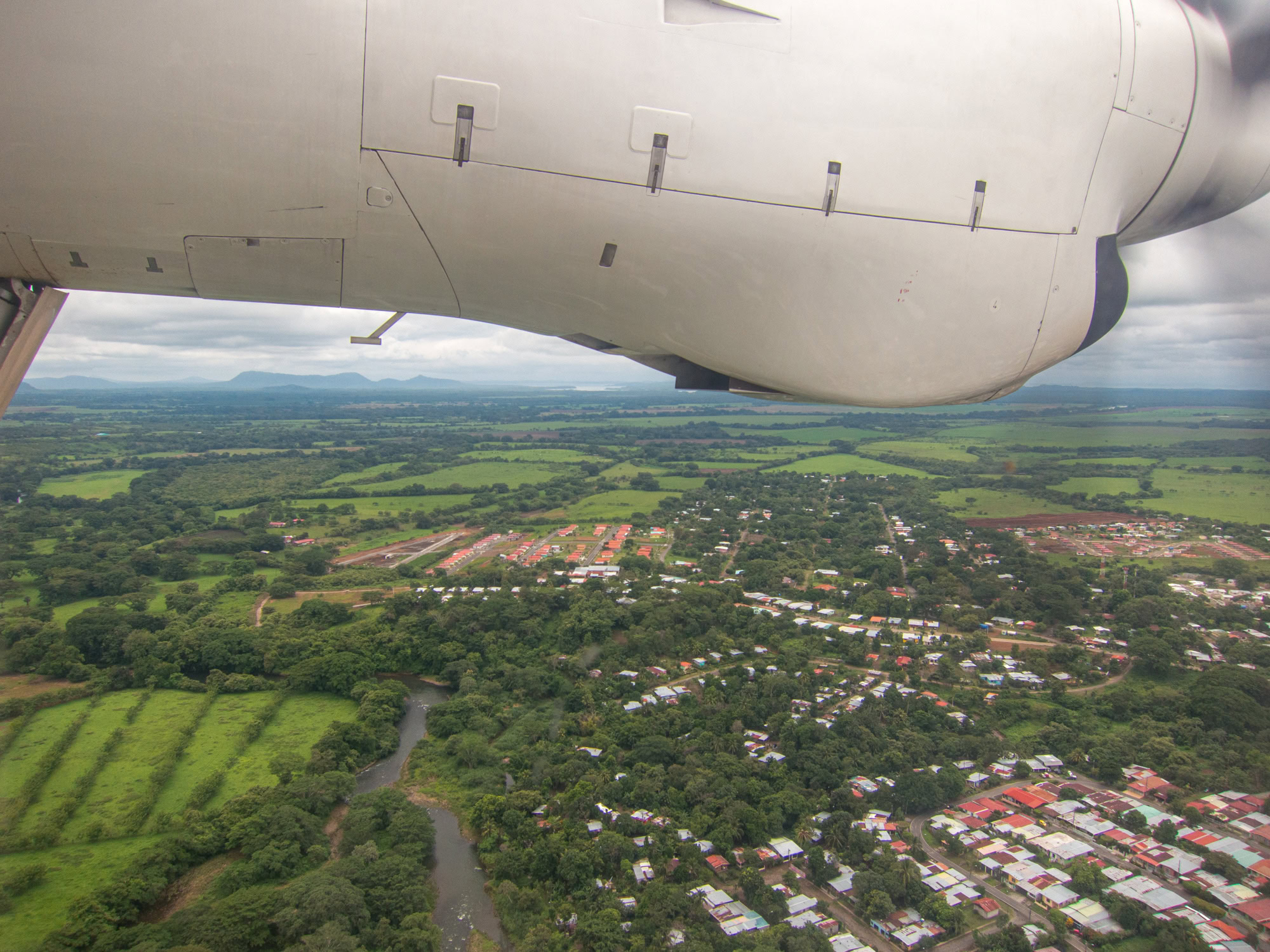 Boquete (Coffee Region)
To reach Boquete, a great place in the heart of Panama's western coffee region, I hopped on an Air Panama prop plane for the 45-minute flight from Panama City to David.
The Pan-American Highway from North America through Central and South America passes through David.
It was a one-hour drive north from David to Boquete on the eastern side of Volcan Baru, the highest point in Panama (11,400 feet / 3,475 meters).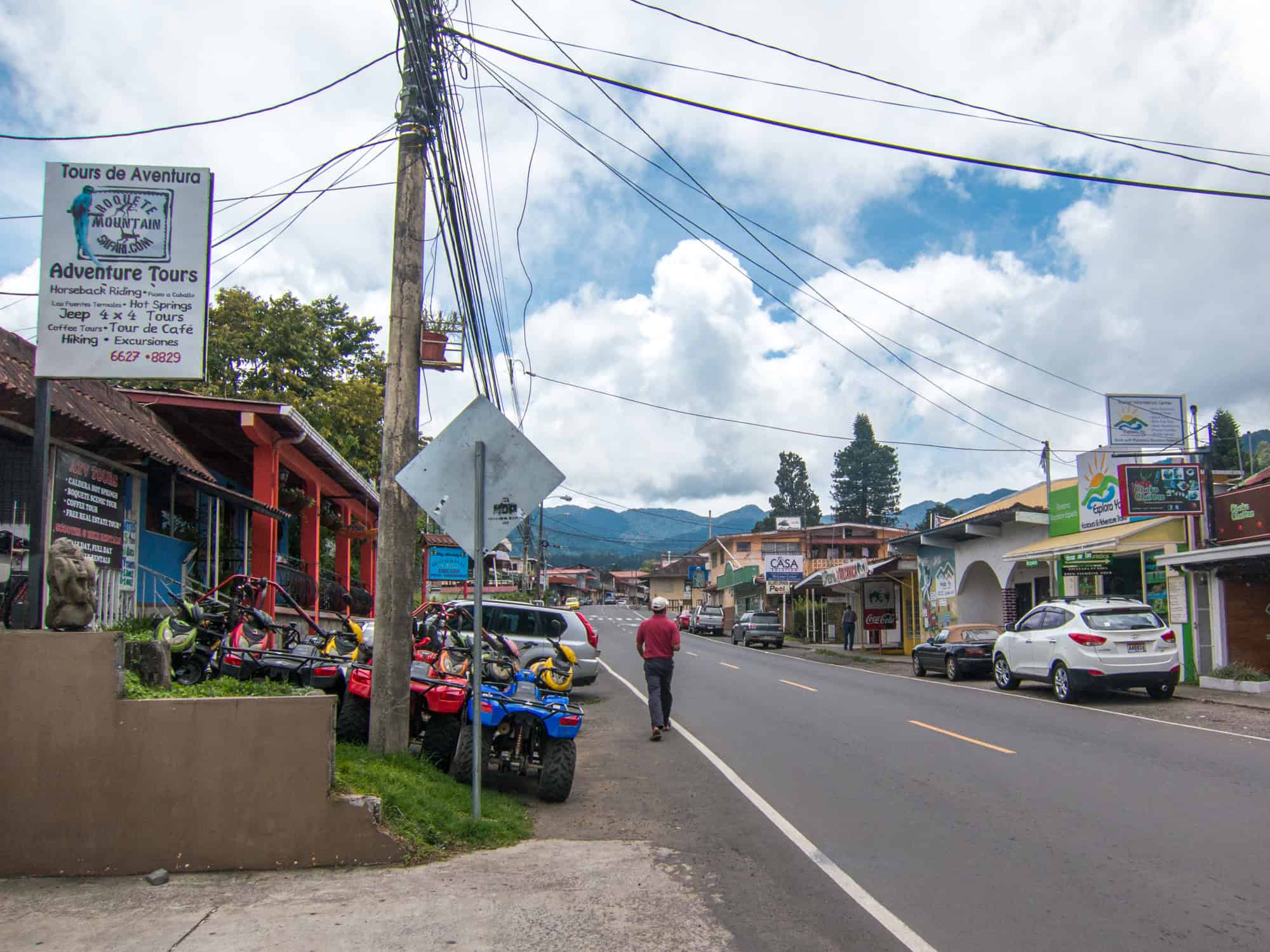 There's not much to see in Boquete, just the usual hotels, hostels, restaurants, and tour agencies.
Where to Stay
I stayed at Hostal Refugio del Rio, which was nice because there was some outdoor garden seating by the Caldera River, which runs through town.
I can't find the exact spot now, but it may be Hostal Garden by Refugio del Rio. Check Booking.com for more hostels in Boquete.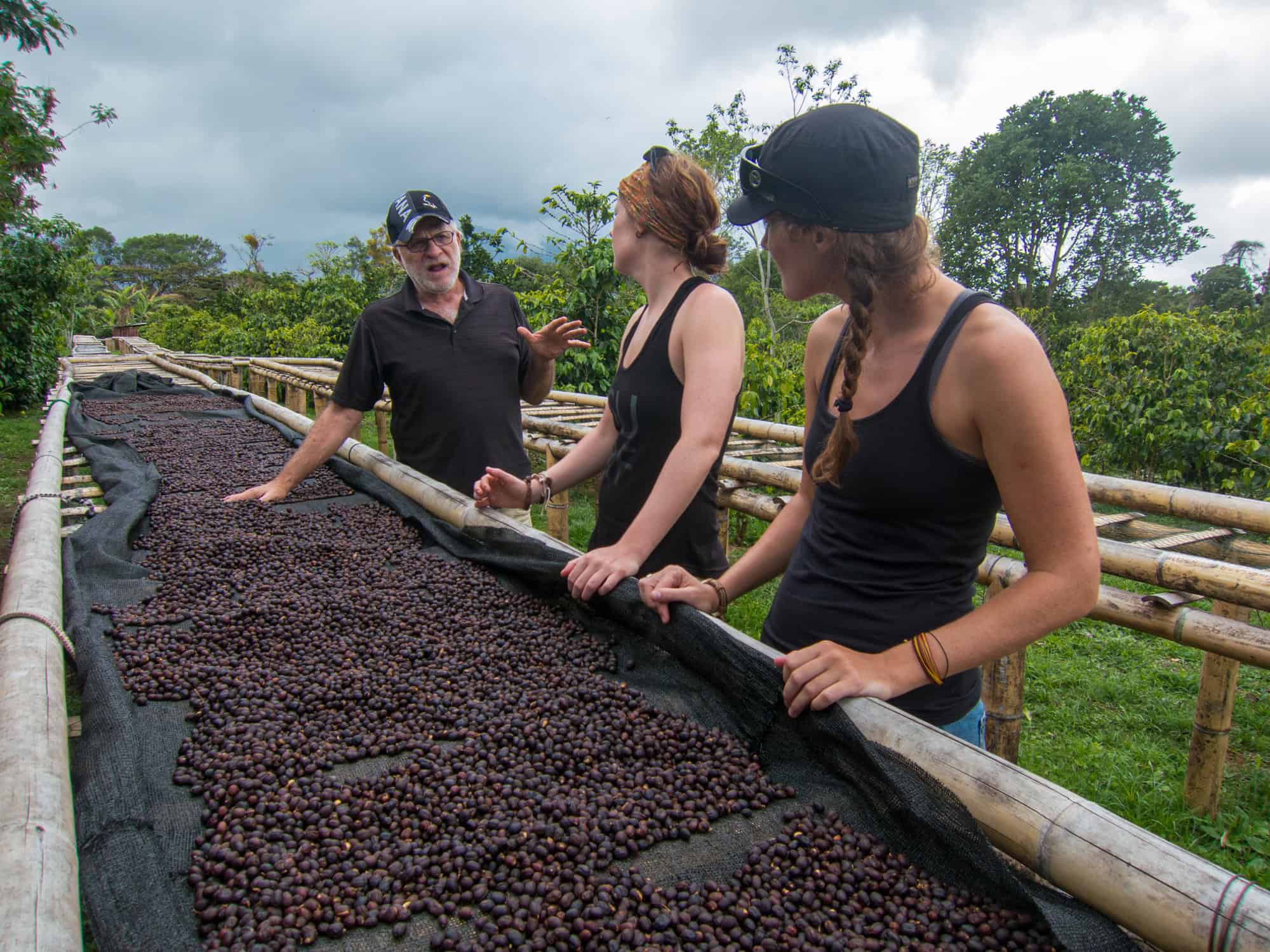 Best Things to Do
Boquete offers plenty of things to do, whether you want to spend a day or a week.
Adventure sports and activities include:
Climbing Baru Volcano, which is a full-day experience that involves altitudes over 3,000 meters
Whitewater rafting the Chiriqui Viejo River (Class III rapids)
Hanging bridges in the jungle canopy and ziplining
ATV and horseback riding
Coffee tour
I was most interested in taking a coffee tour, an activity that underwhelmed me in Costa Rica but which I thoroughly enjoyed in Boquete.
I spent several hours learning about coffee production, roasting, and tasting from an American retiree who bought the Finca Dos Jefes organic coffee farm.
He had no prior coffee-growing experience and learned on the job.
Getting to Bocas del Toro
It's easy to book onward travel from Boquete to Bocas del Toro. Check if your accommodation can organize or stop at any tour agency. The overland trip takes about five hours via a private minivan and boat.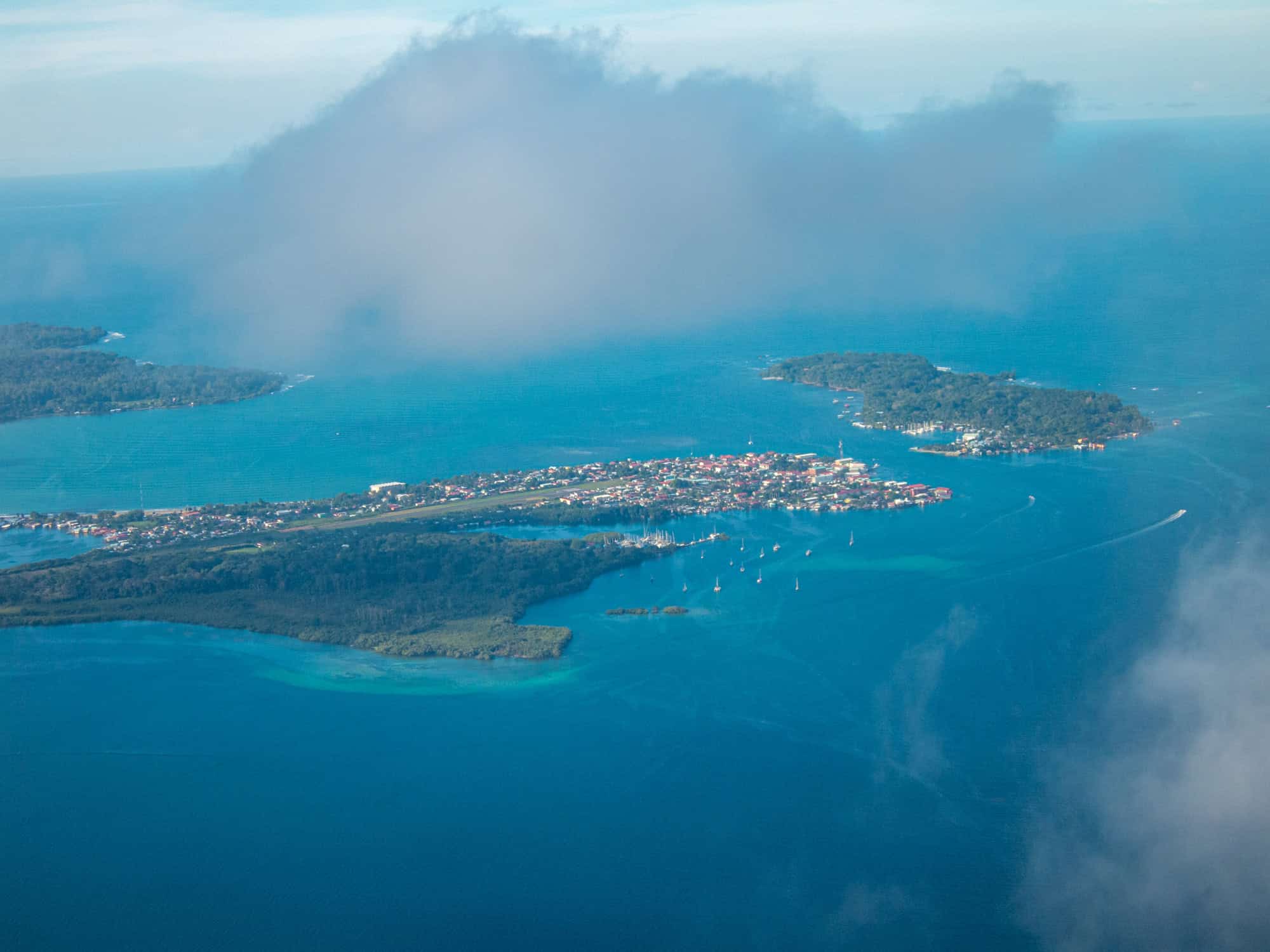 Bocas del Toro
Midway through backpacking Panama, I arrived in Bocas del Toro on Isla Colon, a popular spot for backpackers traveling through Central America.
I gave myself three days and two nights in Bocas Town, the province's capital, and home to the airport.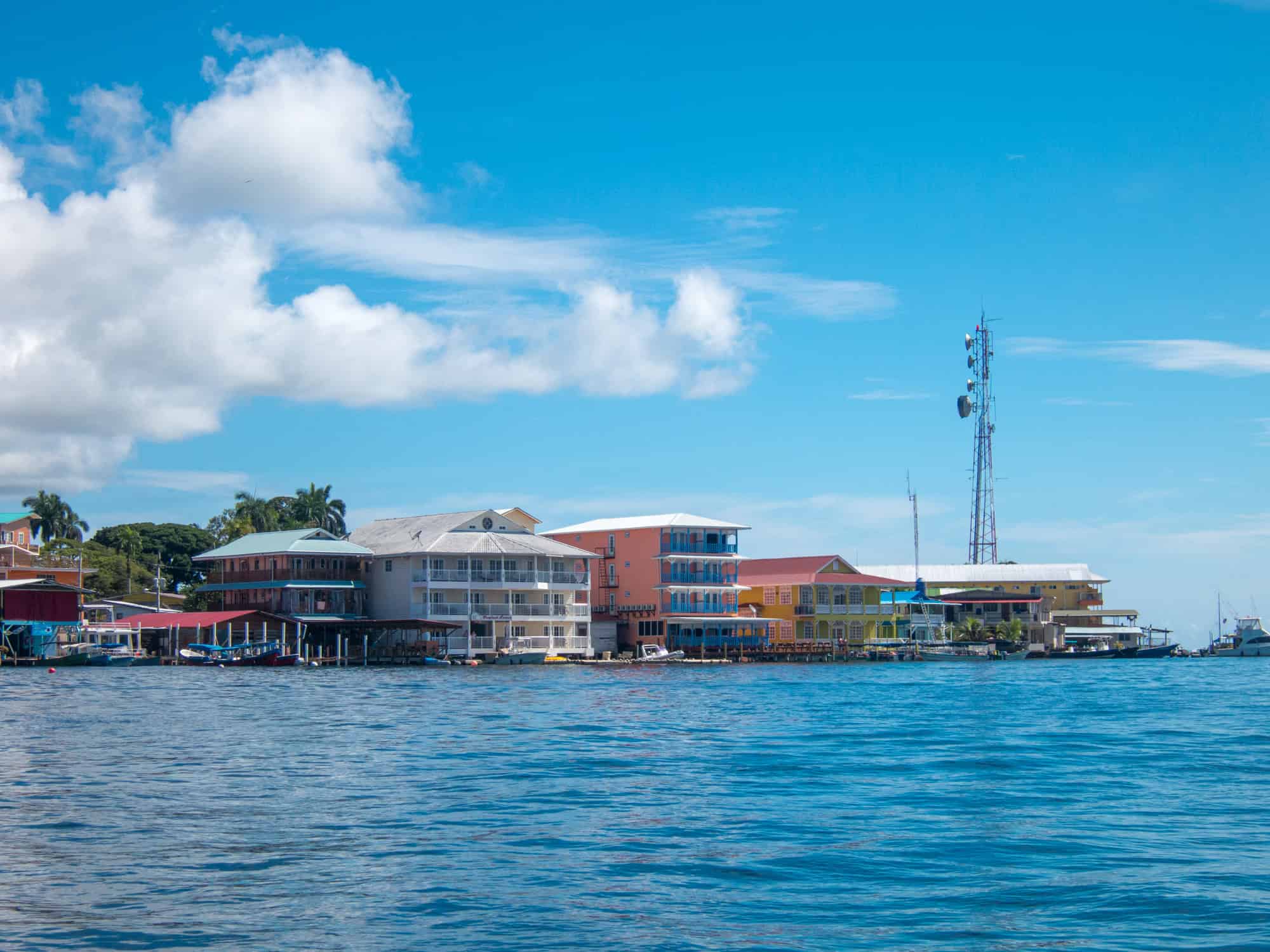 If you're interested in partying and meeting other backpackers, stay here. There are many agencies to book tours and scuba diving, plus restaurants and bars looking out over the water.
The vibe would've appealed to me if I were in my twenties. But, I was in my thirties and more interested in spending time on quiet beaches and enjoying nature. This is not the atmosphere you'll get in Bocas Town.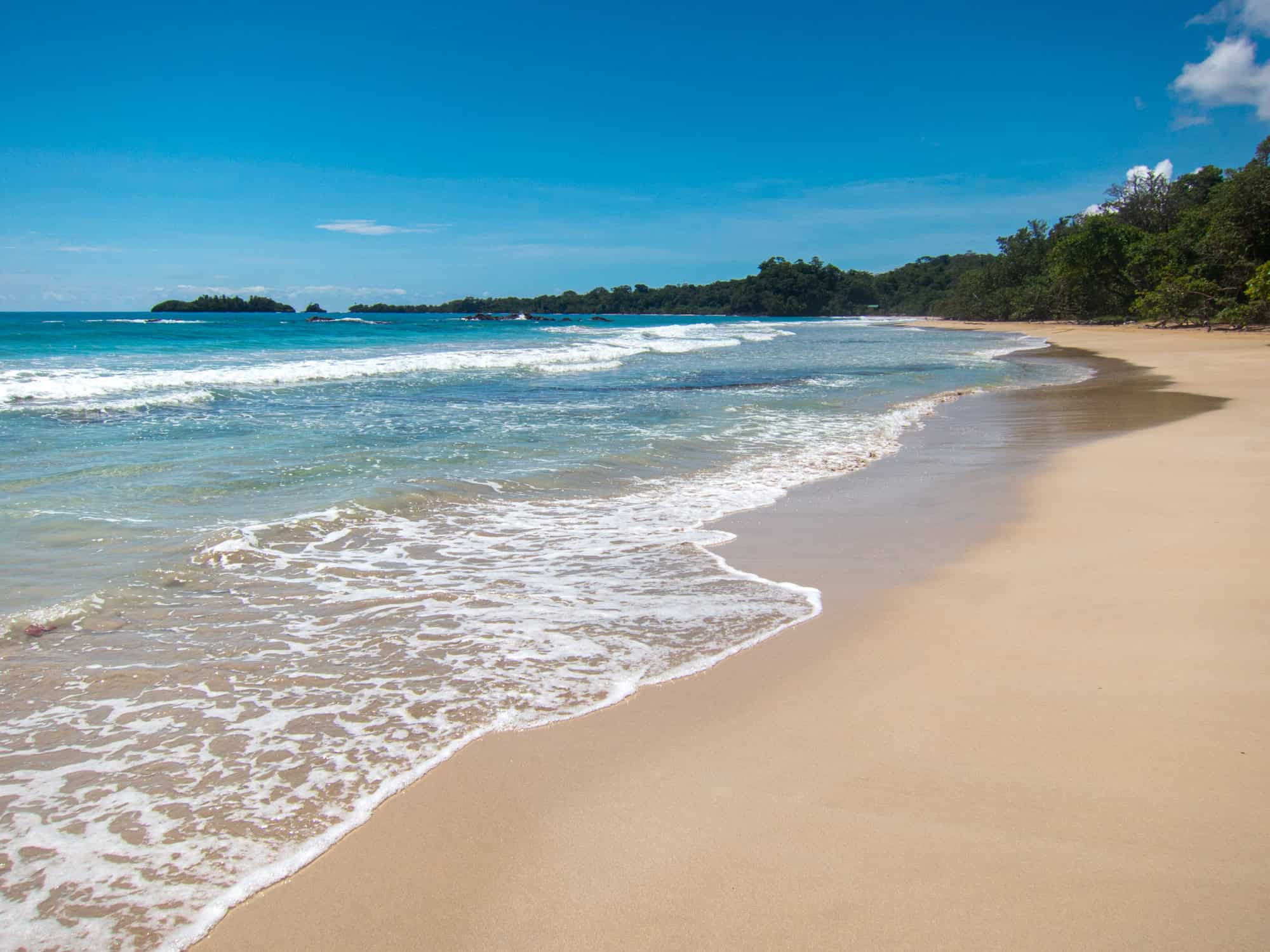 My first full day in Bocas del Toro was overcast and rainy, but I didn't have time to waste, so I took a boat tour. We visited a beautiful undeveloped beach, but the grey weather detracted from the experience.
The sun was out the next day, so I booked one of the water taxis for a day trip to Red Frog Beach on Bastimentos Island.
Walking onto this beach was when it hit me that spending my nights in Bocas Town had been a mistake.
A little advanced planning would've made a big difference in how I experienced Bocas del Toro. There are beautiful spots to base yourself in Bocas del Toro, so plan ahead.
Getting to Panama City
Domestic flights in Panama are inexpensive, so I hopped on another Air Panama prop plane for the 45-minute flight from Bocas del Toro to Panama City.
Traveling overland takes about 30 minutes by boat and another 10 to 11 hours by public transport (long-distance buses).
Tip: The rainy season in Panama runs from April to December, leaving a relatively short three-month period from January to March for drier weather.

Related: Best Time to Visit Panama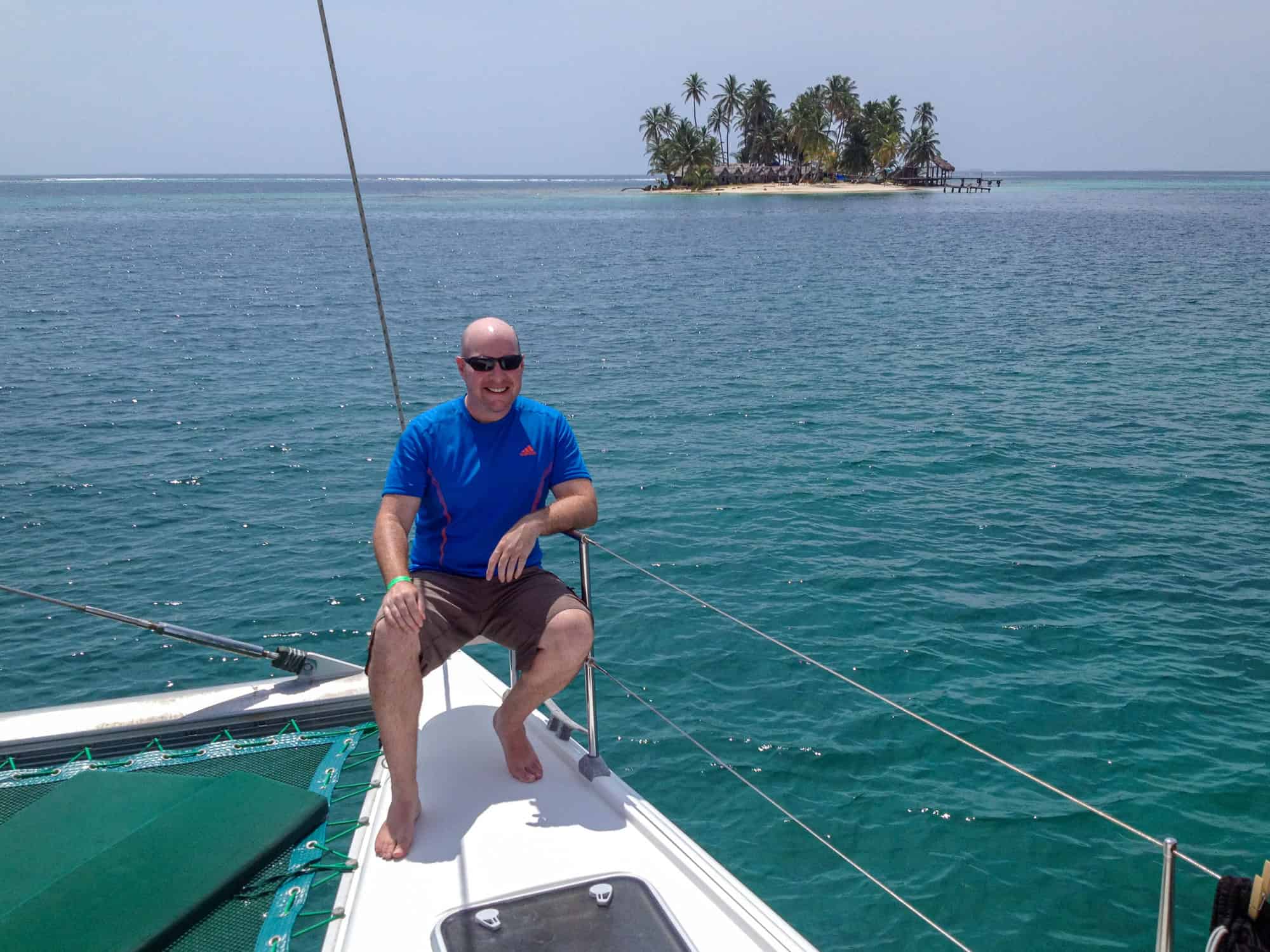 San Blas Islands
Living in Medellin, I'd met many travelers on the three to five-day sailing trip between Panama and Colombia. The highlight was always their time in Panama's San Blas Islands.
The one to two days of sailing in the open sea was a wildcard, depending on the weather, captain, and boat they used. Some had smooth sailing, and others got seasick.
I'd been to Cartagena several times, so I wasn't interested in sailing there from Panama.
I was, however, thrilled to find out that it's possible to make trips to the San Blas Islands from Panama City. So that's just what I did, booking a 3-day, 2-night trip to Kuanidup island.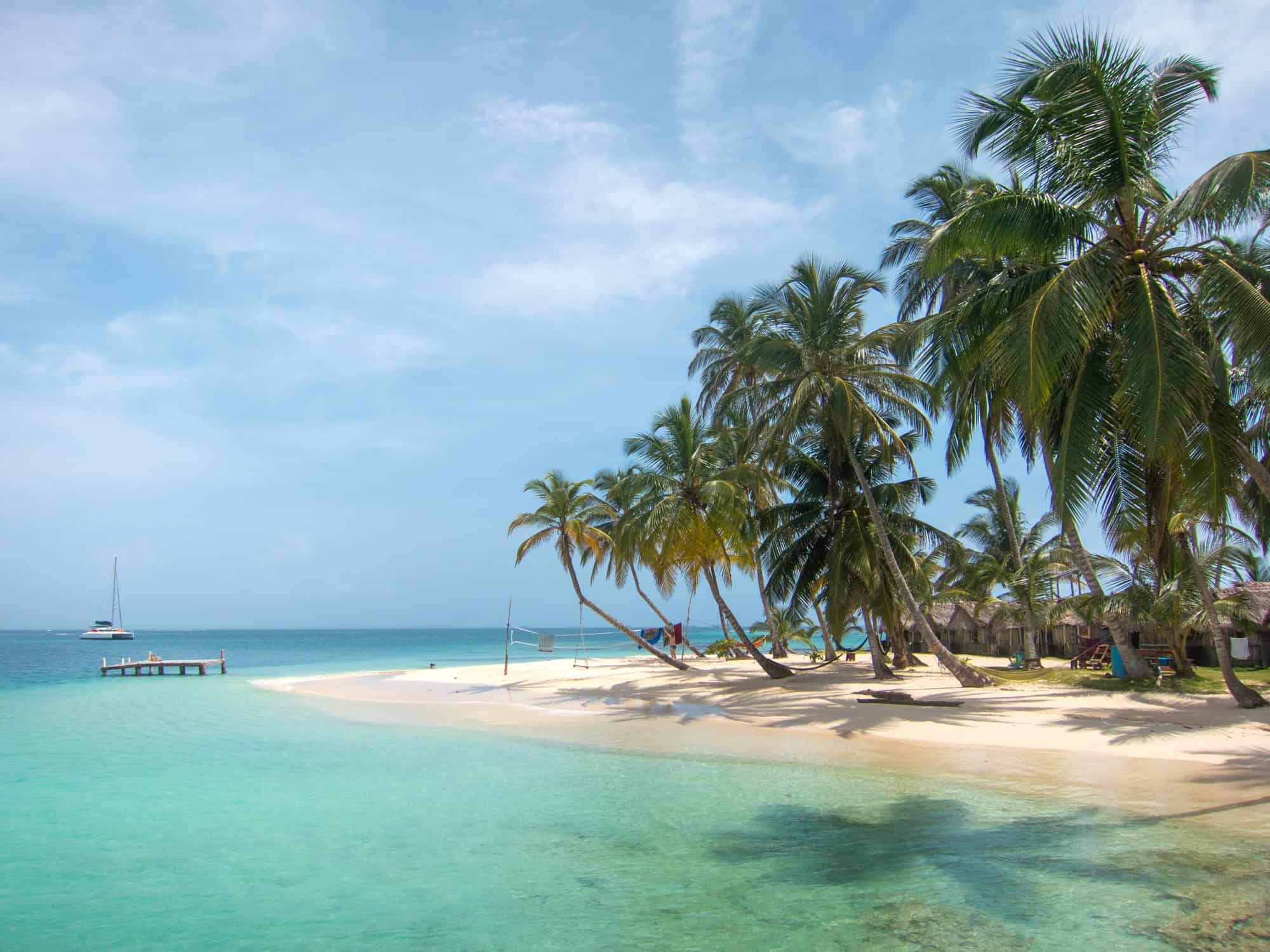 Kuanidup is a true tropical paradise. The island is about 328 feet (100 meters) long and 164 to 246 feet (50 to 75 meters) wide, about the same size as an American football field.
Guests sleep in thatched-roof bungalows with sand floors. There are about a dozen on the island, and it wasn't even full the nights I was there.
They have sit-down toilets but no electricity. They run a generator for a few hours at night to coincide with dinner and drinks; meals are locally sourced, including fish and seafood.
Days are spent hanging out on the beautiful beach, swimming, and on the occasional boat trip to other islands.
When backpacking Panama, I recommend leaving the San Blas Islands for last or not visiting them before Bocas del Toro.
While day trips from Panama City are available and less costly, I recommend spending at least two nights on your chosen island so you can relax and have a good time.
Two-Week Panama Itinerary
3 days / 2 nights – Arrive in Panama City (Panama Canal, Casco Viejo)
2 days / 2 nights – Boquete (coffee tour, adventure sports)
3 days / 2 nights – Bocas del Toro (beaches, scuba diving)
1 day / 1 night – Panama City
3 days / 2 nights – San Blas Islands (beaches, relax)
3 days / 2 nights – Depart Panama City
Overall, I found backpacking in Panama an easy and worthwhile experience in Latin America. Two weeks was just the right amount of time to see some of the best places and get a taste of the culture and islands.
Dave is the Founder and Editor in Chief of Go Backpacking and Feastio. He's been to 66 countries and lived in Colombia and Peru. Read the full story of how he became a travel blogger.
Planning a trip? Go Backpacking recommends: